I think I was born to travel. I've had travel in my blood from a very early age (well not as early as my kids!). You can trust me. I've traveled. I traveled solo in my early twenties, I've traveled as a couple and I've traveled with kids.
When it comes to travel I've been doing it for 20 years! And across 77 countries.
In celebration of visiting my 78th country, 20 years after my very first overseas trip, I've put together a post that explains my entire travel history.
We are going to start way back to a time when I was youthful, energetic, and 18. To be honest 2 of those 3 things are still accurate today! Let's go back to the very beginning. A very good place to start. Enjoy Explore With Erin's travel timeline.
1999
My first overseas trip. I was 18 and had just graduated high school. My parents decided they would take all of us to Bali. From Perth, it was only a mere 3.5 hours, and considering they had 5 kids, (me the oldest, the youngest 7) it was quite a trip.
I hated the heat and never having experienced a third-world culture before I was shocked. I had no interest in ever visiting again. Little did I know more than 13 years later I would live there for two months on my 8th visit! And by 2017 have visited 16 times and lived there more than once.
2000/2001
The day after my 20th birthday I booked a return open-ended ticket to London. My father is British so I was very pleased to be able to also get a British passport. With my parent's complete encouragement I left my home in Perth, Australia very naïve and green.
I had a stopover in Hong Kong for one evening. I was so nervous and I will never forget how strange I felt being in a hotel room by myself and wondering now what? I ate at McDonald's, as I wasn't sure what was safe to eat, and set up an organized tour the next day so I could see the sights safely.
Then I arrived in London. It was December. It was freezing. I'd never seen snow in my life, let alone gone to a ski school, Perth is hot. There is rain and the temp might get down to 15C in winter, but London was cold.
My Dad had relatives there and they were kind enough to pick me up from the airport and give me a place in their home. A bedroom, which was the size of a closet back home. I managed to get a job at Harrod's immediately and after 6 days of working retail (never been done before) I packed it in.
I had a friend living in Belgium at the time and she was like "what are you doing?" and I was like "well I just quit my job, I have some savings so I don't need to work". So she invited me over. You must sit back and imagine how adventurous this is for a green 20-year-old who just moved out of the home. I jumped the train from London to Belgium and stayed with my friend for a week.
I believe that trip infused me with confidence. We traveled around Antwerp and saw the most amazing places and I knew I had to get out more. I left her with a renewed mind about what I was going to do when I got back to London.
My trip to London was supposed to be for a 6-month stint, but before I knew it I had moved out of my relative's house into a home on Finchley Road. The house was huge and each room was set up in studio style for the express purpose of girls living and working in London. It cost me 75 pounds a week including amenities.
Those were the days!
From this home, I started temping. Between jobs, I took the time out to see some of Europe. 6 months turned into 7, 8… 9.
I took a tour group to Amsterdam on my own. It was again an exciting thing for me to be going and doing things by myself. I made great friends and loved seeing the birthplace of my Mother.
I made great friends with a girl in London and in July we decided to take a 10-day trip to Italy. We spent 3 nights in Florence, 3 nights in Rome, and 3 nights in Sorrento. I will never forget that trip. Being young, single (for the first time since 16), traveling with another young single, and just enjoying every moment. It's so different from traveling with kids or even a partner. Complete freedom to be selfish and do whatever you like, whenever you like. I will never forget that moment I stepped into the Colosseum, it changed my life. Knowing Christians had faced lions for their faith…. It truly impacted me and was a moment in time I will cherish always.
I visited Paris, France. I wasn't a fan, could have been my English blood. Sure the Eiffel Tower was cool, but the rest to me was kind of like a copycat of Italy. I did manage to get out to Versaille and that was gorgeous. Am a fan of history.
The few visitors I did have in London had me doing the same bus tour all over again, but I love that tour. We saw Tower Bridge, Buckingham Palace, Big Ben, The Eye, everything and anything. I even remember one day I was hanging out with a good friend and having nothing better to do we decided to jump on a train and go see the Monopoly board…. Those cheap places on the board, certainly are cheap in real life too.
Finally, I was convinced to return home. Winter was coming and I had plans waiting for me back in Australia. So nine months later I moved back.
2002
Newly married,  I jumped on a plane for our honeymoon in Phuket, Thailand. I stayed in the most amazing resort, Thavorn Beach Village, where the only way to our hotel room was up a cable car. The rooms were set on a cliff overlooking a beach. It was the most gorgeous thing I had ever seen. I fell in love with Thailand.
2003 – 2006
I did some travel in Australia – Sydney, Adelaide, and Melbourne. Thought I should get some home turf under my belt while building my own home and getting caught up in a Property Management career.
2007
The house had been built and it was time to do something big. I knew I was ready to have kids so as a last hoorah since "I would never travel again" I booked a 7-week round the world ticket.
First, stop Hawaii. We were so jet-lagged but had arrived in the morning so it was time to just keep going. We stopped at Burger King (Hungry Jacks in Oz) and got a medium meal. It came as a large and we were so excited we knew it to be true – Things are Bigger in America!
3 nights in Hawaii, snorkeling in flooded volcanoes, drinking from coconuts, and eating things never tried it was divine.
Then onto Los Angeles. 3 nights in Hollywood, a town with so much contrast. Downtrodden, barred windows until you reach Beverly Hills where all of a sudden the mansions are sitting on cliff faces and celebrities are walking around. We weren't fans.
3 nights in Anaheim. 3 days of just Disneyland. Having grown up in Australia, our amusement parks in Sydney/Perth could not compare. We loved every minute from 9 am to midnight every day. Had to buy new shoes for that trek.
3 nights in San Diego. The zoo, sea world, what a magnificent place. We fell in love with San Diego. It was a lot like Perth, but the shops were open late and on Sundays! We listed it as a place to come back. Plus while here we took a quick trip to Tijuana, Mexico.
We trained it back to the airport and made our way to Las Vegas. 3 nights in Vegas was not enough, but we crammed everything in: magic shows, Cirque De Solai, hotel viewing, and buffet eating. Some of the best buffets we ever had. We also managed a trip out to the Grand Canyon and Hoover Dam, an experience I will never forget. No matter what man-made attractions you visit, there is nothing on earth that can compare to God's natural attractions, wow. We will come back.
From Vegas to New York. We were blessed to have cousins offer us a place to stay in the amazing, but the expensive city of New York. Finally, 7 nights in one place and there was so much to see. Our hosts were so generous with their time and we made firm friends that I still contact regularly to this day, they became family.
During our stay in New York, we visited the Empire State Building, Statue of Liberty, Broadway, etc. we also managed to jump a small flight to Canada & Niagra Falls for the day. Again God outdid any man-made attraction we had seen. We took the Maid of the Mist right to the fall and stood dripping wet in awe of this beauty.
Moving from New York to Washington DC for an overnight blur of seeing the White House, Capitol, etc. Those hop on hop off buses is the best!
Next, we flew out of Washington and headed to London for a quick visit with my Italy travel buddy and a review of the historic places. It was wet and rainy and well, disappointing.
From London, we flew to Munich. My late Father-In-Law was an American basketball player who lived in Australia and played for the Boomers in the Munich Olympics so it was incredible to see part of that history. We traveled to Neuschwanstein and fell in love with the castle.
We also decided to take a train trip to Switzerland for the day and loved the day we spent in Zurich. Again we had a friend in Germany who took us in and we are forever in his debt.
From Germany we had a flight to Israel, however, there was an 8-hour stopover in Madrid, so we left our bags in the locker and made the most of our day in Madrid, before hopping back on the plane to Tel Aviv.
We stayed near Haifa and traveled around a lot of the country. We visited bucket list items; Jerusalem with its quarters and the Dome and the Wall, the Dead Sea and its renewing mud, Haifa, Jaffa, Caesarea, etc. To walk the same streets as Jesus is unforgettable, to see history as old as the Bible was a footprint on my heart I will never forget.
Finally, our 2 weeks in Israel came to an end and it was time to go back to real life. To go forward you have to go back, so the journey home took a long time. Israel to London, London to Singapore, Singapore to Perth. Home.
Home?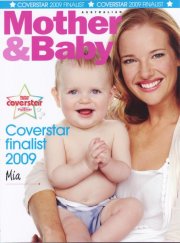 2009
Sydney & Singapore (including a side trip to Bintan, Indonesia) with my 9-month-old baby. She won a competition and was voted one of the 5 cutest babies in Australia so they paid for us to go to Sydney and stay for the photoshoot, etc. Then after that, we had plans for Singapore, I fell in love with Singapore – a gorgeous destination and added a mini holiday to Bintan after Singapore.
2010
Bali again. Before the birth of my son.
2011
My son was now 1 and happy to stay with Grandmother so we made 4 trips this year – 2 with the kids, and 2 without.
April – Singapore, no kids.
July – a wedding in Bali with all my family, including kids.
October – a wedding anniversary to Kuala Lumpur & Langkawi, no kids.
December – a 10-night cruise from Sydney to the South Pacific: Vanuatu, New Caledonia, etc.
It was during this cruise that we realized we had spent a lot of time in 2011 out of Australia and it was so expensive to keep coming back to Australia. It was so far from everything. It wasn't like London where you could jump across to Europe at any time. It's not like America where every state is different and unique and has amazing things to do and see…. And well wouldn't it be good just to not come back for a while?…
2012
May 2012 the kids and I set off with a one-way ticket to Bali. I had planned 6 months in Asia and then to return to Australia. However, the 6 months went so well that we decided to keep going and travel across the pond over to the US. Recorded it all on my blog Travel With Bender.
Bali Indonesia
Singapore
Malaysia
Borneo
Philipines
Hong Kong
Thailand
USA
2013
Our nomadic journey continued throughout the US and Central America, before flying to the Middle East and returning home in time for Christmas and my brother's wedding.
USA
The Bahamas
Belize
Guatemala
USA – Puerto Rico
The Caribbean
Israel
UAE
Jordan
Spain
Italy
France
Ireland
Czech Republic
UK
2014
We spent 3 months back in Australia. The kids attended school and I started selling off our belongings to hit the road again. We left around April on a press trip to Malta, followed by 15 days in Greece. From there we had no idea where to go. The cheapest ticket out of Greece was to Bulgaria and from there we were invited to Poland. We spent the rest of the year making our way around Europe. Highly recommend a Mediterranean Coast road trip.
Australia
Malaysia
Sri Lanka
Malta
Greece
Bulgaria
Poland
Hungary
UK
Italy
Switzerland
Romania
Netherlands
Luxembourg
Belgium
France
Germany
Austria
Croatia
Finland
2015
After Christmas, we headed home again to say hi and hello to everyone before jetting off to the US. We obtained a 6-month tourist visa as we planned on spending a few years road-tripping America and Canada.
Australia
Bali, Indonesia
USA
Canada
Anguilla
2016
We finished our road trip and set up a 2 month base in Mexico and Canada. Before finally deciding in December it was time to head home again. Of course, on the way was a stop in Bali. The best place to adjust to time zone changes.
2017
Our circumstances changed in January and we stopped nomadic travel. As suddenly and as abruptly as it started. Nomad no more. We made a home in Melbourne, but I managed to still get to Bali twice this year and take several trips to Perth.
2018
Still living in Melbourne, my partner and I took a 2-week vacation to Vietnam in April with a layover in KL. This was my 77th country! In August the kids and I went to visit friends and family in Perth, before heading to the Whitsundays in Queensland. It was our first time in Queensland and the highlight was the Great Barrier Reef by far. Quite soon after that trip my partner and I jumped a plane to Texas for a conference in Austin. We also spent a few days in San Antonio and Irving. After that, we headed to Mexico for a week of sun, surf, and turtle volunteer work. After I returned home I was then invited to speak at the Travelocity summit in Cabo in December. So it wasn't long before I was back on a plane again. What an amazing year of travel for someone who gave up a nomadic life. 
Perth, Australia
2019
Never to stay still, the kids and I decided to go surprise the family in Perth for my niece's baby dedication. And just like that 2019 started with travel.
This year we took multiple family trips to Tasmania, Brisbane, and Sydney.
My partner and I also managed a trip to Singapore in May.
And then in September, after 2 years the kids were removed from the Airport watch-list that prevented their father from removing them illegally from Australia, and we took a month-long trip to Bali and Lombok.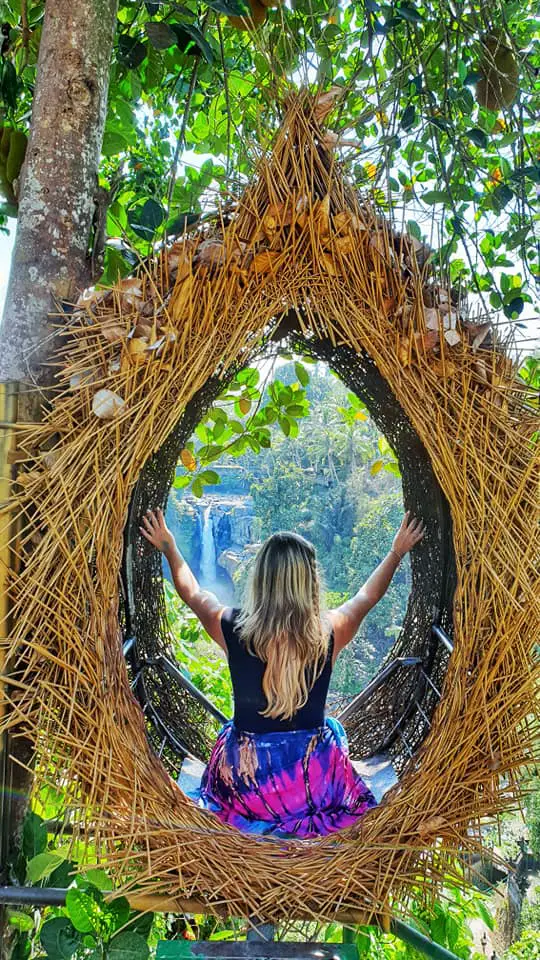 In December my daughter and I took a quick trip to the Gold Coast. And then we ended the year like it began, with travel, but this time one way. The kids and I decided to leave Melbourne, Victoria, and move to Perth, Western Australia.
2020
Wow, what a tough year. I've never been grounded as long as I have been now. After a quick visit from my partner in February, the world changed in March and I got stuck in Perth, Western Australia for the entire year. I never thought I'd have a paragraph on here that had no travel. Well, not strictly true, the kids and I did a fair few staycation trips including Rottnest, Wave Rock, and Down South more times than I care to count.
2021
This year was a big improvement from 2020. However Australia was still locked to the world, so Australian exploration it was. In 2021 I was also in a long-distance relationship with my partner, so a lot of my trips involved trying to manage border restrictions and see each other as much as possible.
After some staycations with the kids in January, I managed a quick weekend getaway to Adelaide in February.
March, my partner, and I had a week in Cairns. I'd never been too far north Queensland and it was stunning. I had no idea places like this even existed in Australia.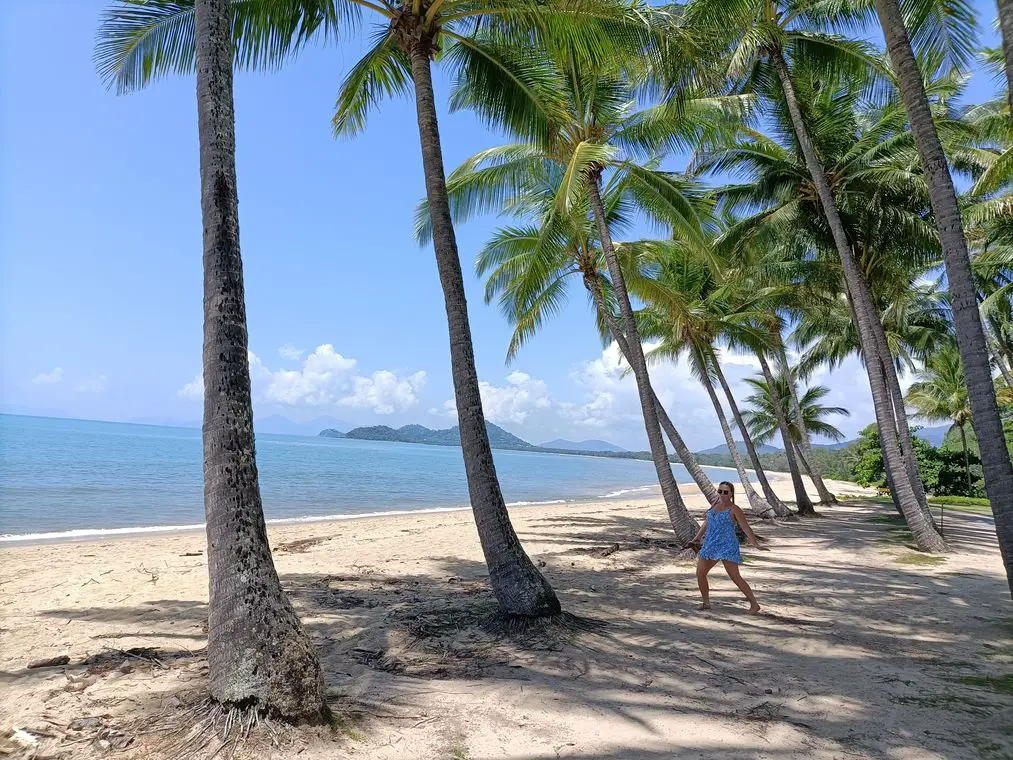 End of March, and the beginning of April the kids and I spent 3 weeks in Melbourne with my partner and his daughter. We also took a staycation to Lakes Entrance and Wilsons Prom.
In May I took a weekend trip to Melbourne by myself.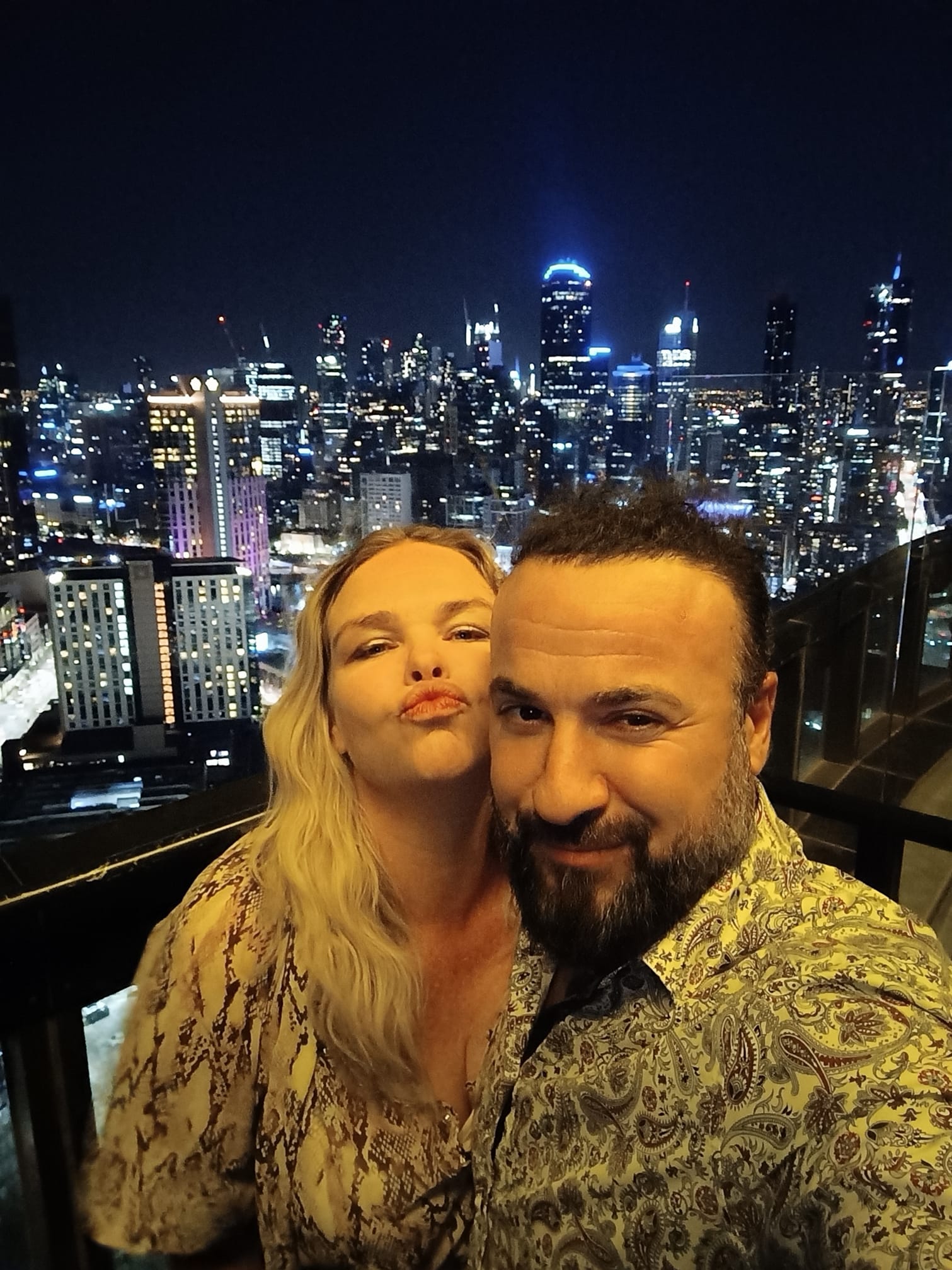 In July I took another quick weekend trip to Melbourne. And my partner came back with me. The borders shut around us and he ended up spending 2 months in Perth. So we visited Rottnest and had a wonderful family trip Down South.
November I headed to Adelaide again, and my luck changed. 6 trips and they wouldn't let me off the plane until they announced that at 1 pm the borders had changed again and I had to 14-day quarantine.
2022
The year has just begun. After 2 years of border closures the Premier had promised to open on February 5th and my partner and I began to make plans straight away to Turkey. 16 days before opening. Delayed. How will 2022 pan out? I sincerely hope better than 2020, because so far it sux travel-wise.
Update: It happened! In April I had 3 heavenly weeks in Turkiye, with a quick layover in Singapore. In Turkiye we did the most magical road trip, spent a few days in gorgeous Istanbul, and time with family in Bursa.
In June my partner and step-daughter came over to Western Australia and we took a road trip North to Kalbarri. I had never been north of Lancelin, so it was pretty special and relaxing.
In August I went back to my second home in Australia, Melbourne.
In September it was time to get out of the country again and this time we brought all 3 kids with us. We spent a week in Malaysia, visiting Kuala Lumpur, relaxed in overwater bungalows in Port Dickson, and had fun at Legoland Johor. Before spending the day in Dubai. So expensive!
Lastly we spent two weeks in October in Turkiye, visiting Ephesus, Kusdasi, Istanbul, and family in Bursa.
November was also very busy with another trip to Melbourne, before jetting off to Phuket, Thailand for a Travel Blogging Conference and then some professional Travel Blogging in Koh Samui, and back to Phuket with my lover.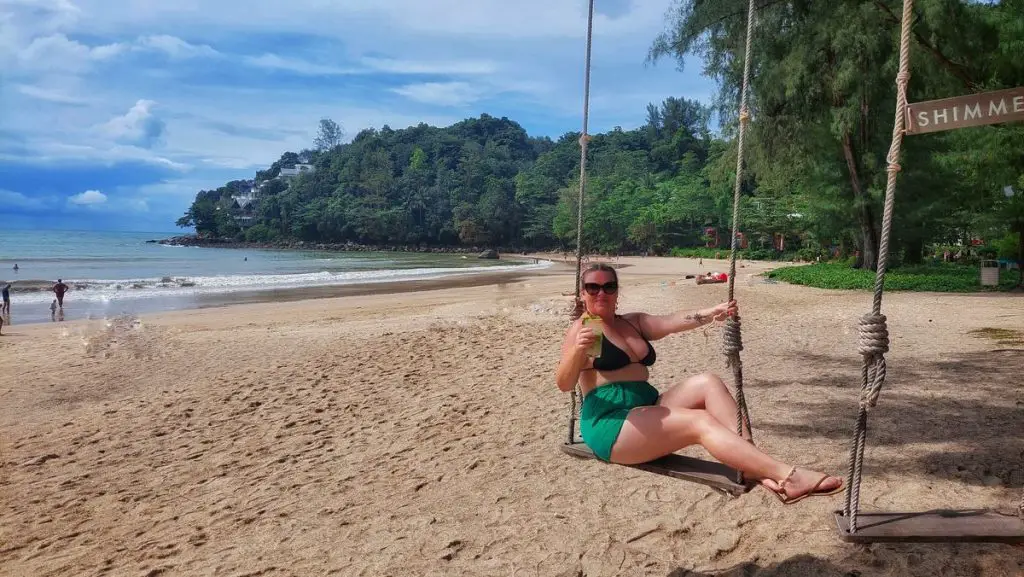 I think I'll stay home in December, before planning 2023!
2022
March – Bali
April – Turkiye
July – Thailand
FOMO - do you have it?  Well there is no need to Fear On Missing Out here at Explore With Erin. Sign up to receive updates directly to your in box. I won't spam you, but I do promise a whole lot of awesomeness. What are you waiting for? Join Me!