Kuala Lumpur is the capital city of Malaysia. Due to its convenient location, it is often a transiting city for flights as well as a gateway to Southeast Asia. It's also a fantastic city to visit with tweens!
I travelled to Kuala Lumpur with my 10-year-old daughter and we had such a fun time exploring the city. There is a huge array of activities to choose from. We spent four days in Kuala Lumpur, but these 5 placed were the highlights for us.
Kuala Lumpur Butterfly Park
Nestled in the luscious Botanical Gardens is the Kuala Lumpur Butterfly Park. The entry fee to the park is very reasonable, so it should be able to be added to itineraries of all budgets.
The butterfly park doesn't look very big from the outside, but once inside, it is amazingly big. There are so many butterflies here, they are fluttering all about. The butterflies are stopping on flowers and fruit to drink the nectar. The park looks like a magical fairy garden with waterfalls and ponds. 
The park also breeds butterflies and has a display of pupa that you can view. Additionally, there is an educational area that has displays on butterflies from across the world. You could easily spend well over an hour here.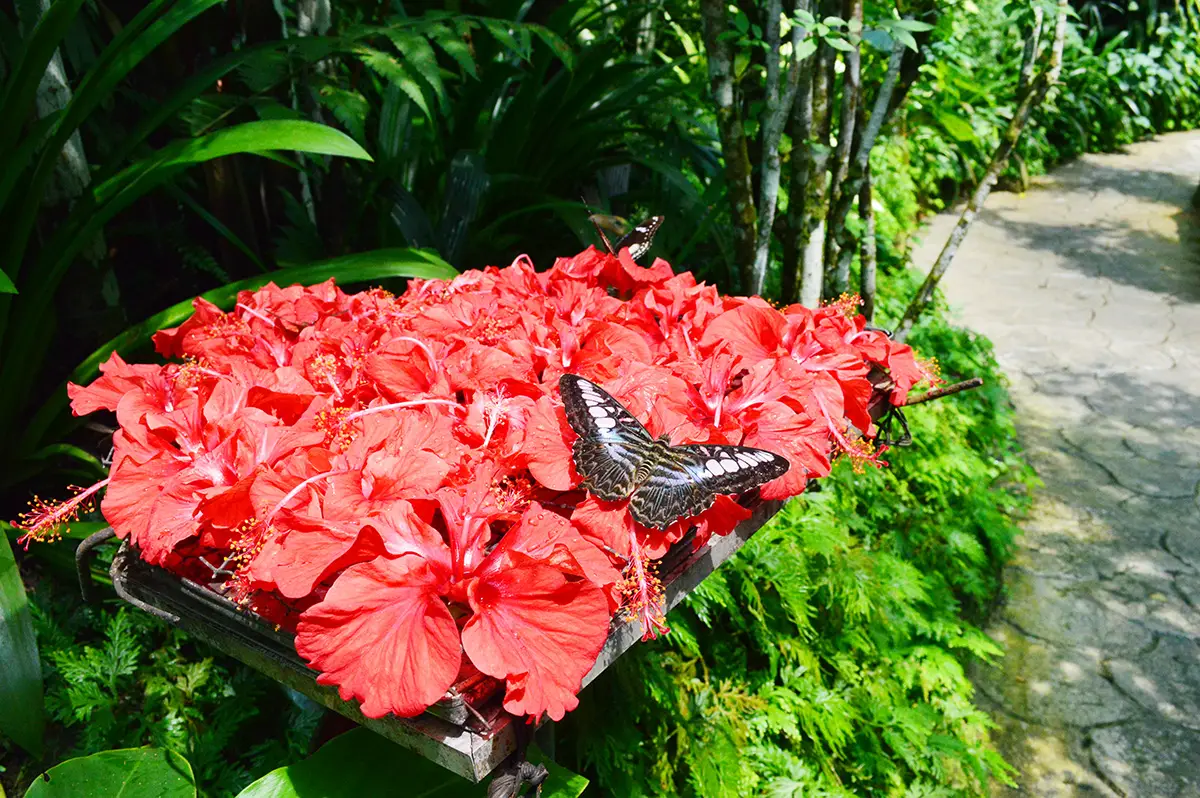 Planetarium Negara
The Planetarium Negara is sitting on top of a hill, so it doesn't matter which way you approach the building, you must walk up many stairs. This can be inconvenient if you have a pram with smaller children. The Planetarium has free general admission, so it's a great place to visit if you are on a tight budget.
One of the amazing things about the Planetarium Negara is the architecture, although I'm not sure Amy appreciated that element as much as I did! Once inside the building, there are numerous displays that have information about space and the elements. There are also some activity rooms with slides and other fun stuff for kids.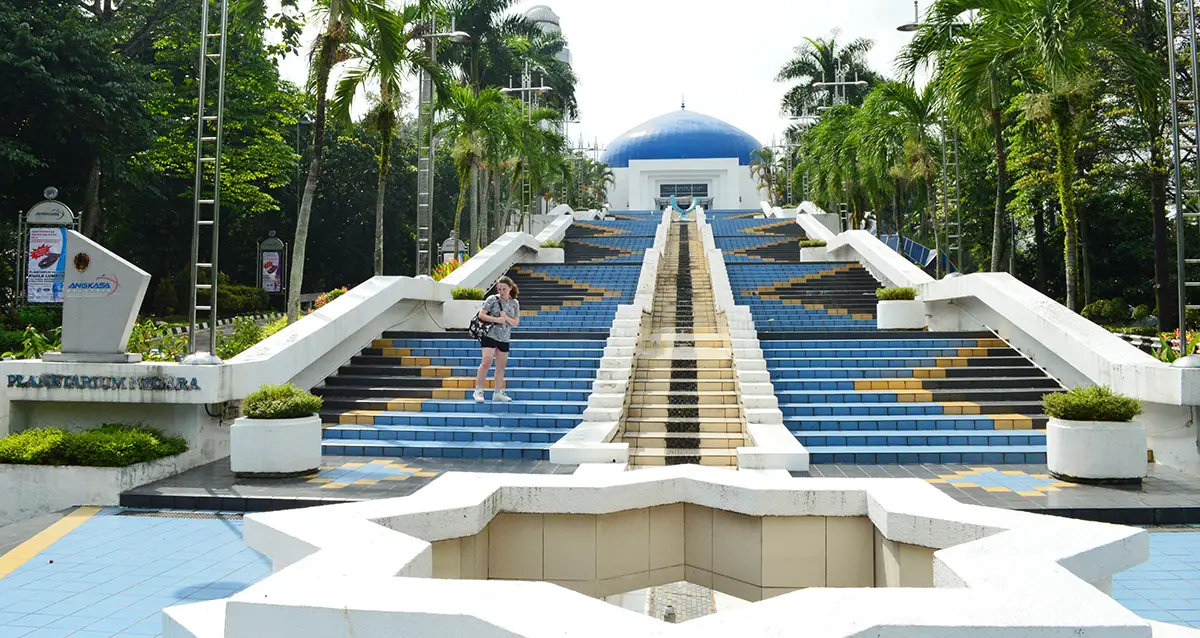 KL Tower
The KL Tower is 421m tall and it is very distinctive in the cityscape of Kuala Lumpur. The entrance to the KL Tower was the most expensive attraction we visited as we bought an all-inclusive ticket. The ticket included entry to the KL Tower Sky Deck and Observation Deck, the mini zoo next door, the Blue Coral aquarium, and the Upside Down House.
The Sky Deck is an outdoor observation area, 300m above the ground. Attached to the Sky Deck are two Sky Boxes. These are glass boxes that hang over the side of the tower and you can see straight down to the ground. It's a bit thrilling but scary at the same time!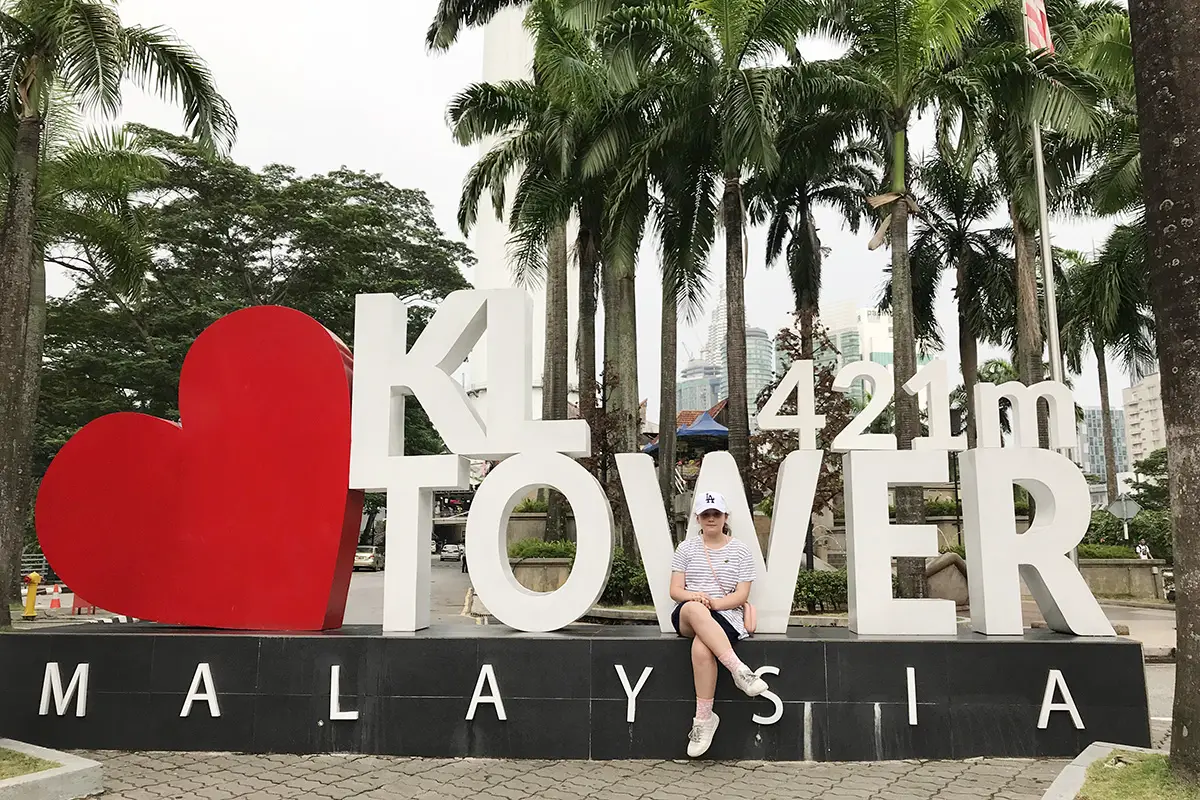 Fish foot massage at Central Market
For something a little bit different, we decided to get a fish foot massage at the Central Market. Amy was a bit unsure about it, but in the end, she gave it a go! She was very brave and put her feet into the pool, but she didn't last the entire time as the fish were tickling her feet. Still, it was a fun experience for her and one she won't forget anytime soon!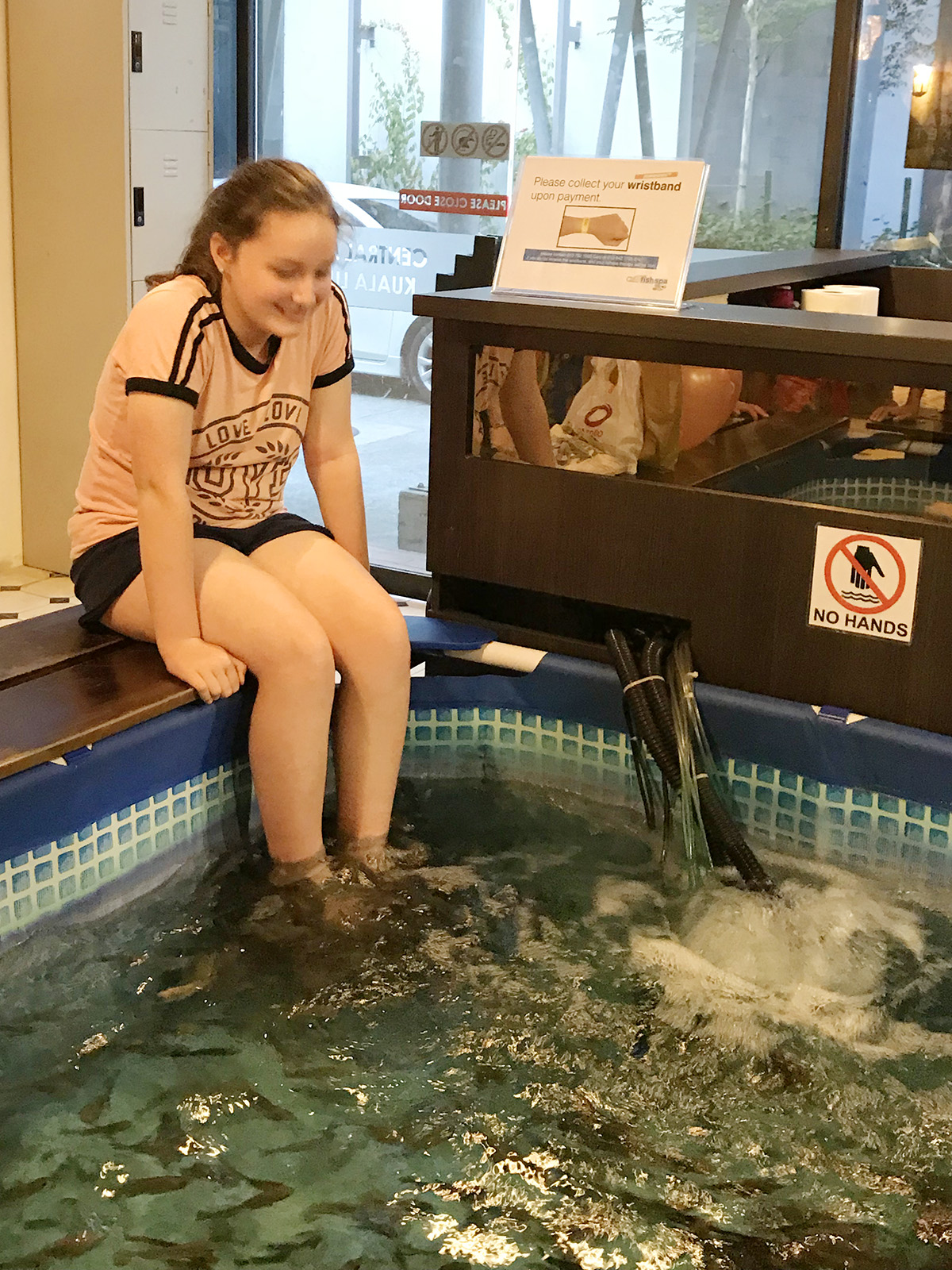 Upside Down House
The Upside Down House is a very popular attraction, and due to the restriction on the number of people that can be in the house, you may be required to wait for a while. We were lucky with only a half-hour wait, so we had a rest and drink before heading in.
The Upside Down House has a few rooms in which you can take some really cool photos! The staff is on hand to help you pose and to take a photo for you. It's not a huge house though, and it doesn't take long to pass through all the rooms.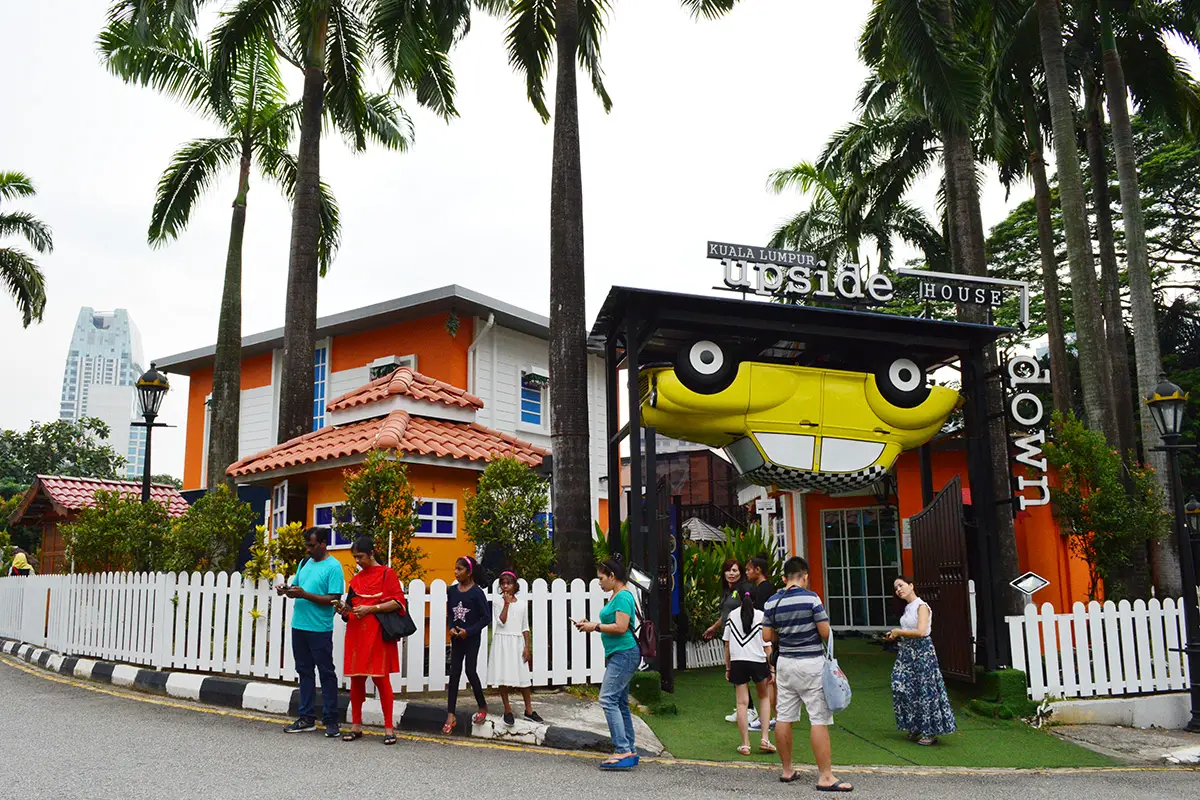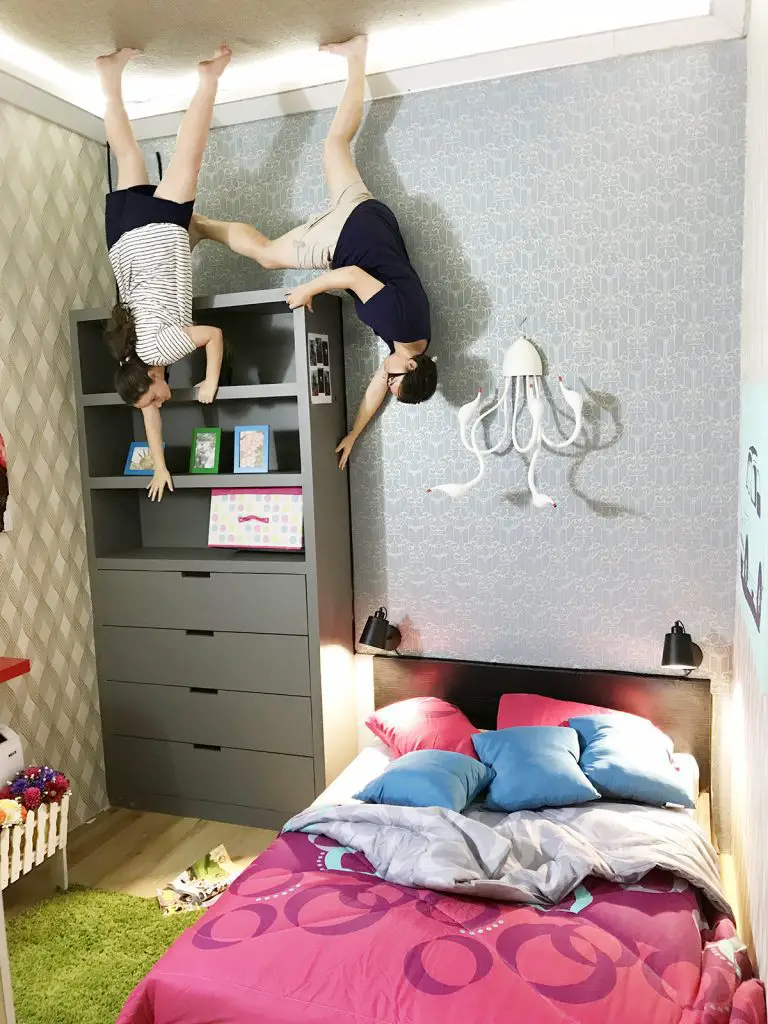 Final thoughts
Kuala Lumpur is a very affordable city to travel to. There are numerous activities that families will enjoy. We had an amazing time and now have so many holiday memories that will be hard to forget.
Thanks Beth from Frugal Female Abroad for this guest post.

malaysia with children – kuala lumpur travel kids – malaysia with kids
FOMO - do you have it?  Well there is no need to Fear On Missing Out here at Explore With Erin. Sign up to receive updates directly to your in box. I won't spam you, but I do promise a whole lot of awesomeness. What are you waiting for? Join Me!