When I lived in Melbourne for 3 years this gloomy, big city grew on me.  Sure the weather is unpredictable and can be downright horrid at times, but it's easy to see why people fall in love with Melbourne. After all, I did.
Melbourne is a melting pot of cultures and ethnicities from around the world. You can spot any nation within its 9,900 km2 (3,800 sq mi) and it's easily identifiable as the second most populous city in Australia.
And while the size and the population and the weather might keep you away. Here are 7 reasons why you'll want to stay.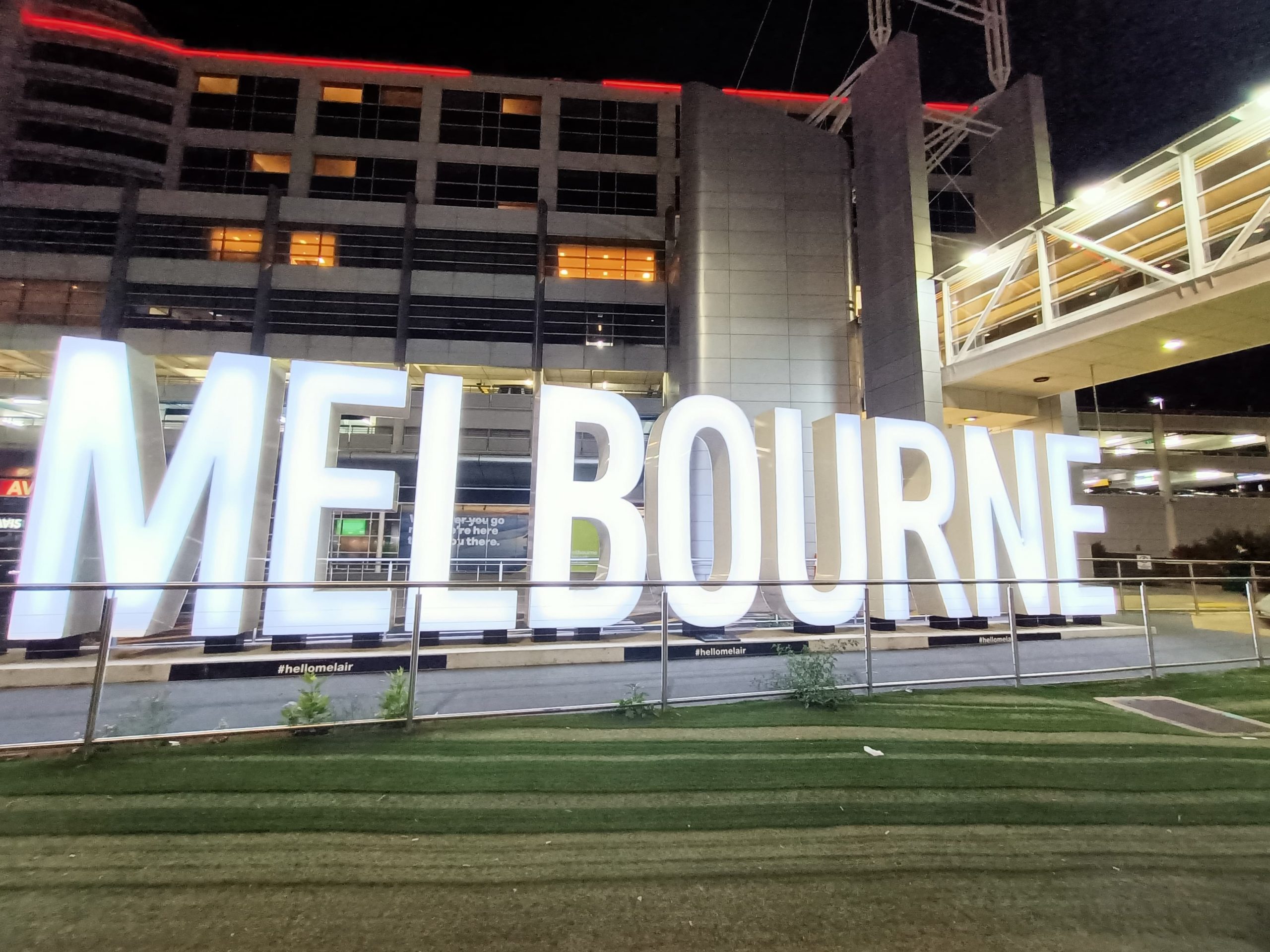 1. Because of drool-worthy Melbourne Food
Every day I miss Melbourne's food, it is my number 1 reason you'll fall for Melbourne. From its ethnic cuisines like the endless supply of Turkish food to every single spectacular brunch spot, dessert lounge, or freakshake store.
2. Because it's a pretty city
A simple walk around Albert Lake will show you how pretty the city is. But if walking around on foot doesn't convince you that Melbourne is a pretty city, then the views from above will.
Melbourne is often referred to as Australia's garden city, and the state of Victoria was once known as the garden state. And a helicopter tour above the city can definitely confirm that.
Not so keen to fly above the city then take in the views from one of many Melbourne's rooftop bars. Secret ones like the Cloakroom will have you staying all night long.
Alternatively take a trip to the Eureka Skydeck, 300 metres (984 feet) above the ground.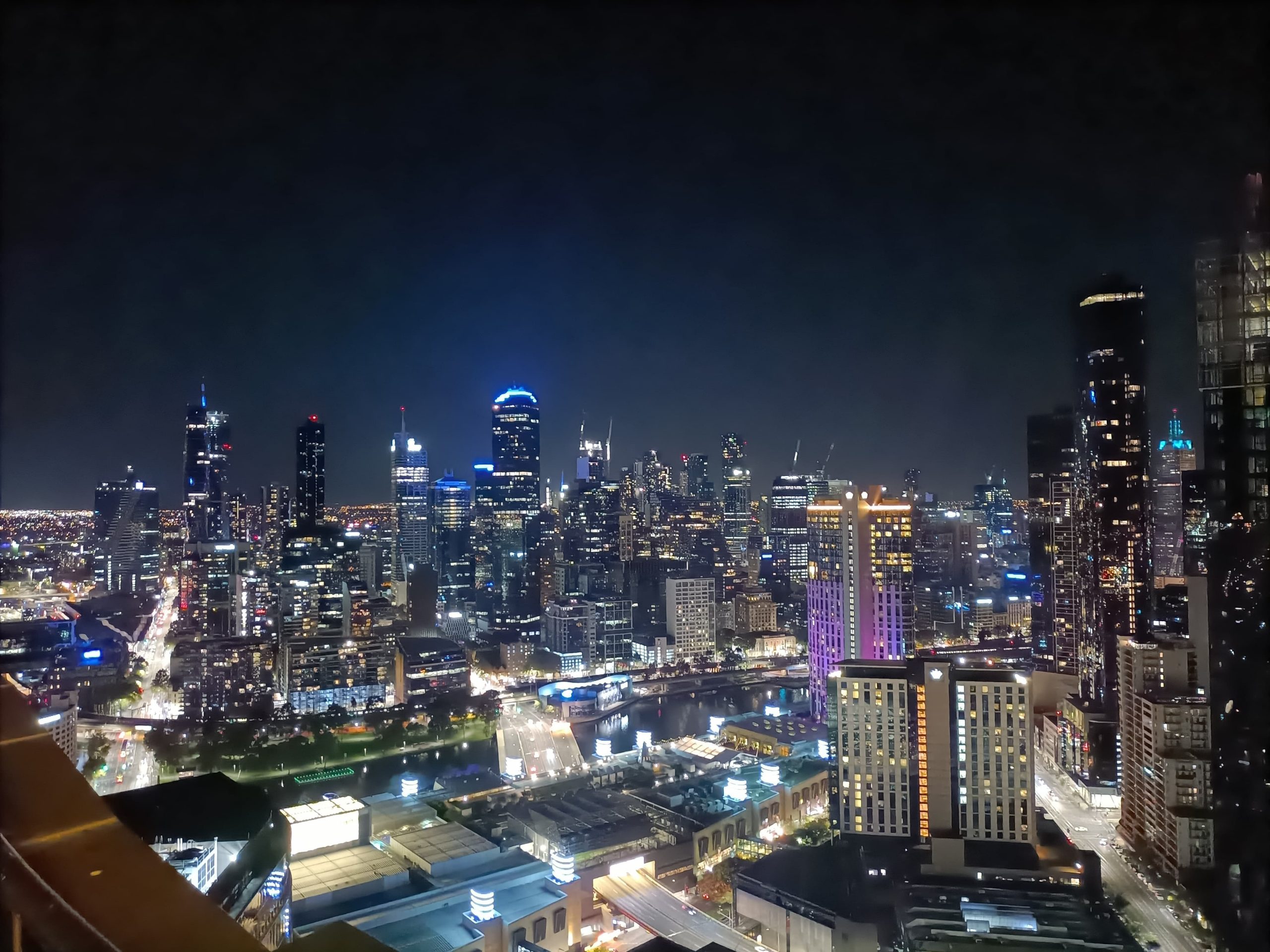 3. Because you will never be bored
There are so many things to do in Melbourne I ended up writing a whole post – 30 things to do with kids in Melbourne. Anything and everything is easily accessible, from theatre to comedy shows, theme parks, and playgrounds. Cocktail lounge arcades, escape rooms, break rooms, beaches, wineries, the list goes on. They even have the world's 3rd largest movie screen at the IMAX). Plus, it's the only venue in Australia showing the extremely popular Harry Potter and the Cursed Child.
4. Because there's plenty of accommodation
Now when I visit Melbourne I spend most of my nights with my partner watching our favorite movies from the comfort of his sofa with his big-screen 4K TV on its modern, white TV stand. Yes, I may have had a hand in the interior decorating! 😀
However I have spent my fair at hotels in the city centre and you will be surprised by the space available.
One of my favorite family hotels was Somerset on Elizabeth, which I found to quite possibly be the best location for a family looking to explore Melbourne on holiday. It is located next door to the Emporium shopping centre and a small walk to Melbourne Central shopping centre as well, which includes a large supermarket. There are plenty of restaurants right on the doorstep so you won't need to wander too far or wide.
We had a 2-bedroom serviced apartment on the 10th floor with city views stretching as far as the eye could see. It included 2 bedrooms, 2 bathrooms, a living room and dining table, and fully equipped kitchen. Plus the room was serviced once per day while we were out exploring the city.
Somerset on Elizabeth has a jet pool, spa, and sauna, plus a gym and outdoor area suited for a BYO lunch.
For a great couple stay check out the new Hilton in Essendon or head to Emerald. Or there is plenty of Airbnbs for you to pour through.
5. Because public transport is free
Within the central city "square", Melbourne operates a free tram zone.
Melbourne's tram network is the largest urban tramway in the world consisting of 250 kilometres of track, 493 trams, 25 routes, and 1,763 tram stops. You won't find many places you can't get to.
Trams run on a MYKI smart card system, which to be honest is a pretty big pain for tourists. Many stops don't have any place to purchase a ticket. I guess they assume tourists start in the city where you will find one, but we didn't being out in the suburbs.
You can use the same MYKI card to ride Melbourne's train system. While on the train make sure you stop at Flinders Street Station in the centre of the city. It is an exquisite historical building that you must visit, even if you're not catching a train.
6. Because all the Sports
When walking the streets of Melbourne you can't help notice they are certifiably sports-mad. Melbourne is home to 3 major international sporting events (tennis, horse racing, and Formula One) and was proclaimed the "World's Ultimate Sports City" in 2006, 2008, and 2010.
The most popular sports are Australian rules football (dating back to 1858) and cricket (dating back to 1877), but there's also soccer, rugby, tennis and more. 
I've attended a few different sports in Melbourne from the Formula One outside my partner's place in St Kilda to his favourite soccer team at AAMI. Plus, I've been to more then my share of "footy" (Aussie Rules) matches. That's the country's premier league, known as AFL (Australian Football League). Up to five matches are played each week in Melbourne, attracting an average of 40,000 people per game. One Friday night match I attended exceeded 58,000 fans.
While not my favorite sport, I do have to admit the atmosphere is electric. If you've never been to a footy game you must go just for fun. On the walk there stop at one of the many tourist shops and grab a team beanie or scarf (or both teams, just to cover your bases). Then have yourself a friendly competition on who's going to win.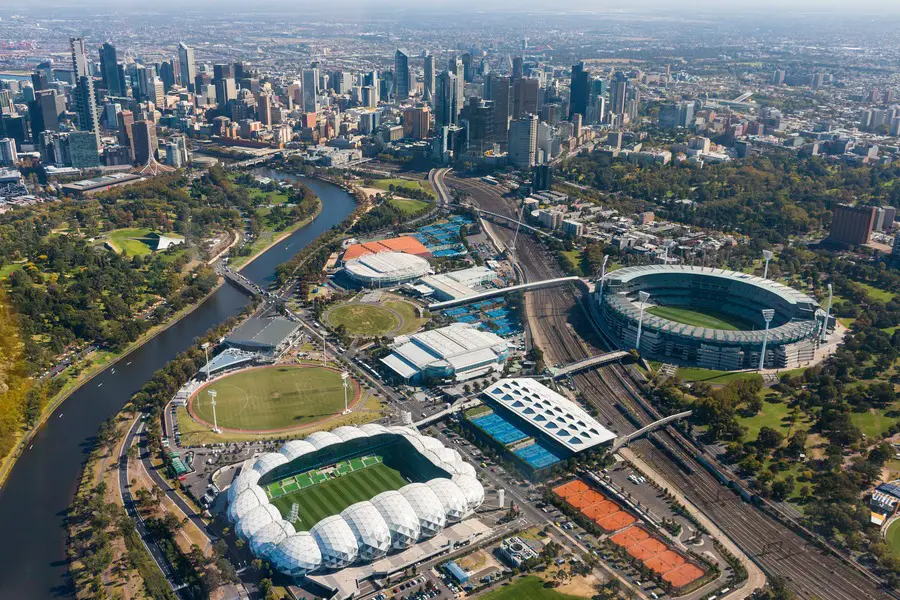 Whether it's a visit to the beautiful Phillip Island or a road trip down the Great Ocean Road you have endless choices in Melbourne. This Autumn we made a trip to Lakes Entrance and Wilson's Promenade. In Winter head to the snow at Mt Buller or Lake Mountain. And don't forget the wineries and waterfalls.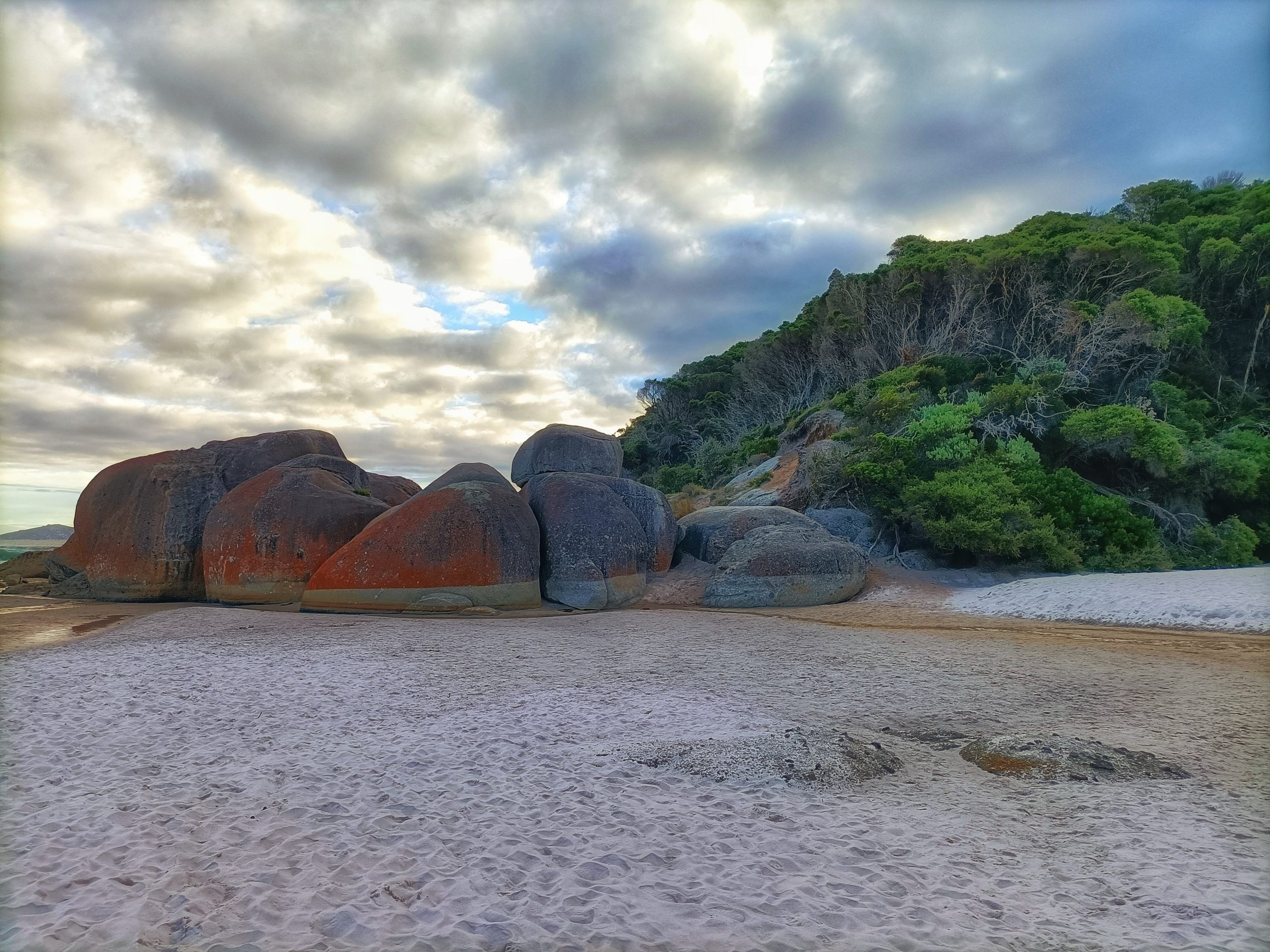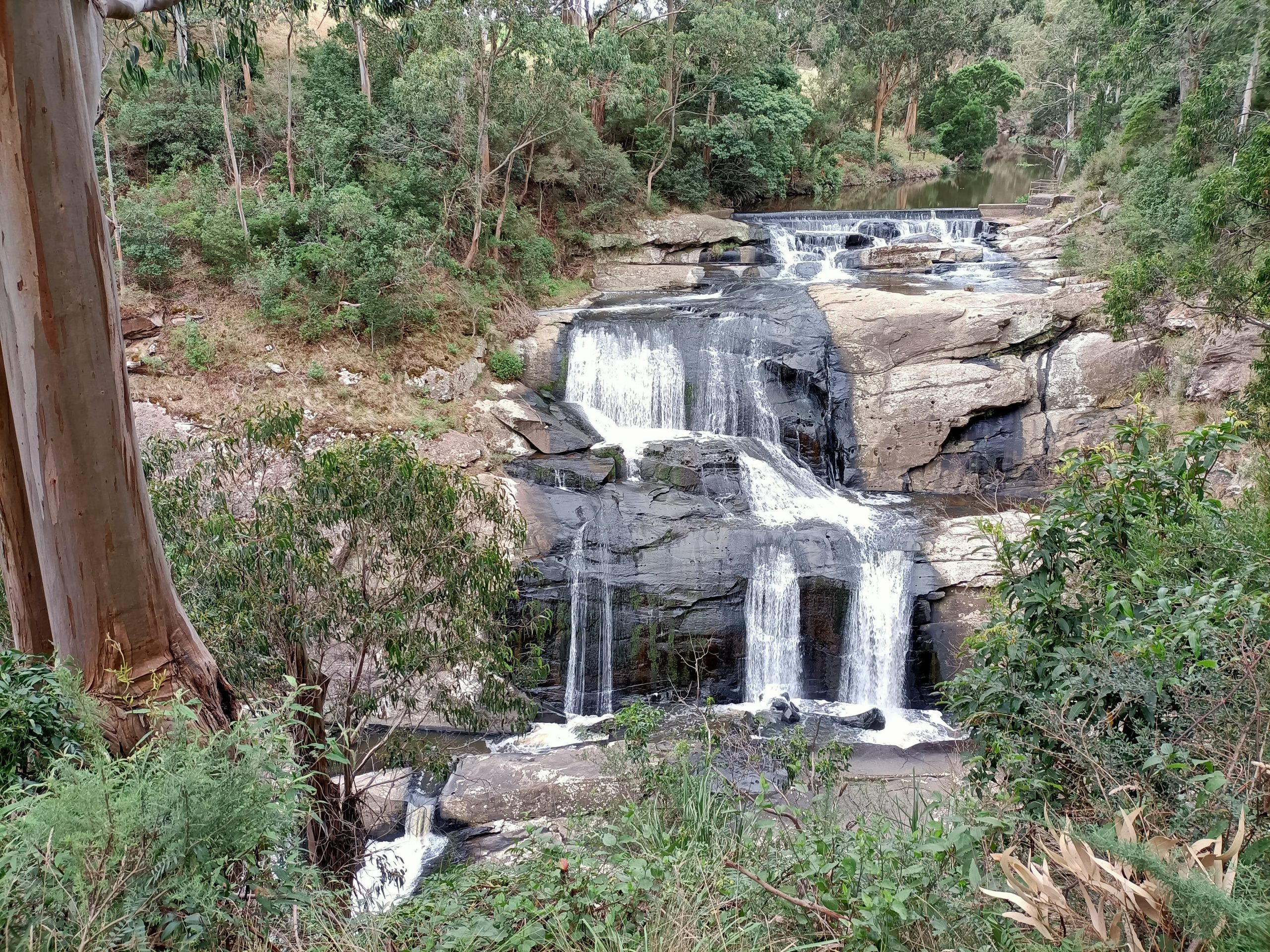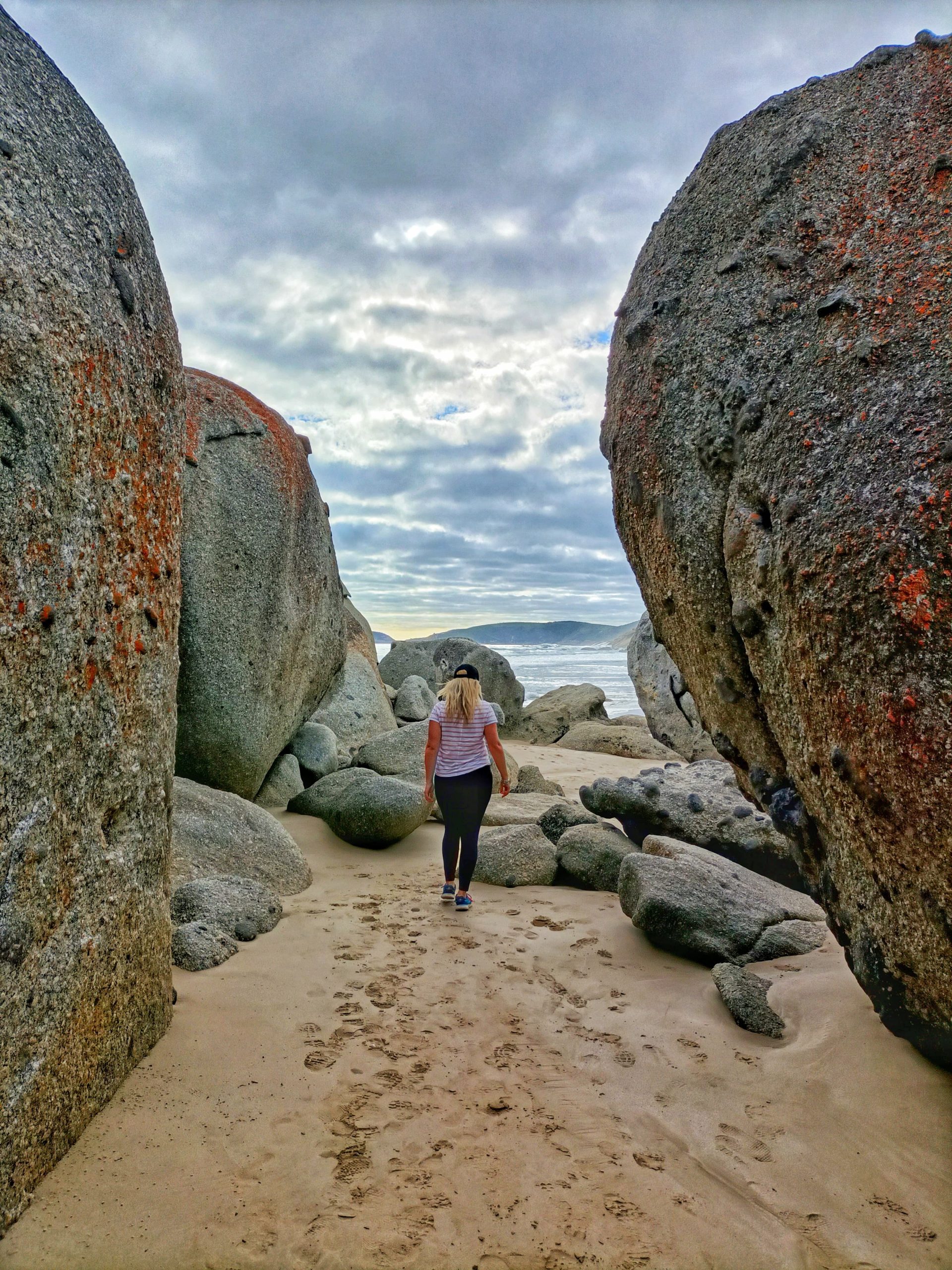 LOOK HOW EASY IT IS TO PIN THIS!
FOMO - do you have it?  Well there is no need to Fear On Missing Out here at Explore With Erin. Sign up to receive updates directly to your in box. I won't spam you, but I do promise a whole lot of awesomeness. What are you waiting for? Join Me!