Visiting the island of Santorini is on the bucket list of travelers the world over. It's long been a favored tourist destination, but in the age of Instagram and influencers, this most photogenic of islands are becoming more popular than ever.
Whether you're celebrating a honeymoon or getting away from it all with a relaxing family holiday, Santorini has so much to offer all types of travelers.
Before you book your flights and set off for Santorini's sunny shores, here are four facts that every visitor should know about the island.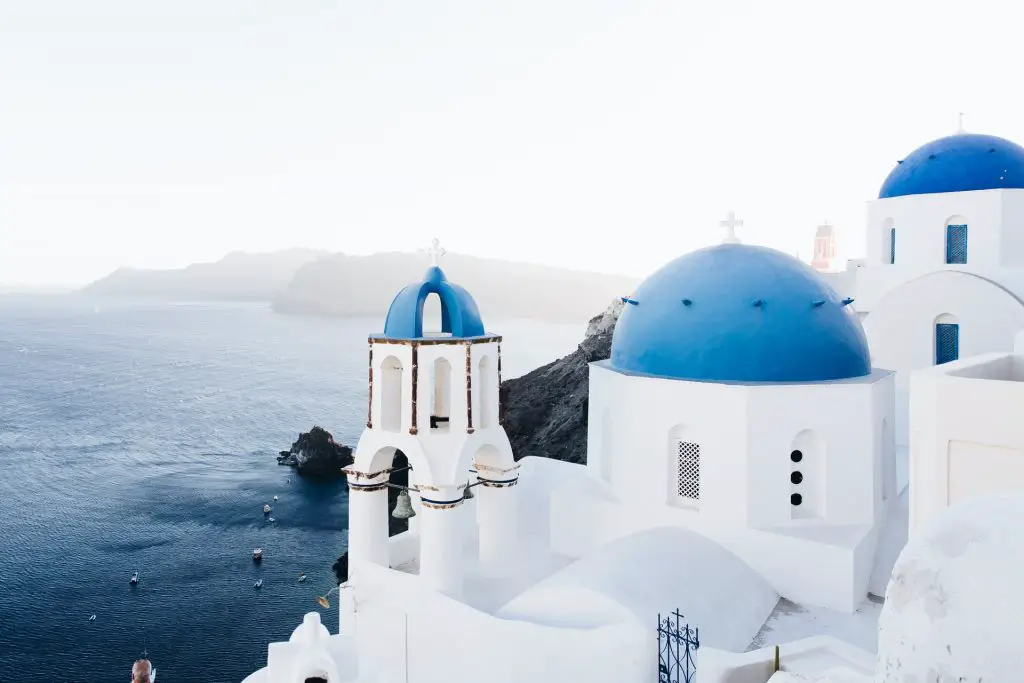 Santorini is the largest island in the Cyclades
The Cyclades consists of over 200 islands which lie to the southeast of Athens and the mainland. They're a popular spot for travellers looking to do some island hopping on their Greek adventure, with Santorini being the largest and most popular destination within the archipelago.
Whilst it's the southernmost island in the group, it's often seen as the perfect place to start your island-hopping journey, since you can make your way back up to Athens through the other islands from there.
It's home to an active volcano
The volcano is a focal point of many a holiday to Santorini, with visitors intrigued to learn more about the island's tempestuous past. The island was formed due to a volcanic eruption circa 1600 BCE – a blast which shapes the island to this day.
Whilst it's still classed as active, the last eruption came all the way back in the 1950s, and it doesn't pose an immediate threat to anyone staying on the island.
The volcano's craters are found on two small islands in the Aegean Sea, and can only be accessed via boat. Whether you decide to enjoy the scenery with a boat tour, or get a more hands-on experience with a hike, there are many ways to take in this emblematic feature of the island.
Santorini receives more than 2 million visitors annually
Tourism is crucial to Santorini's economy, and you can expect to have to share the tourist hotspots with other sun-seeking holidaymakers with the same idea. The areas that receive the most footfall are the capital town of Fira and the photogenic village of Oia, which are both a must-visit for any traveller.
But if you're looking to escape the crowds for an afternoon, there are many more rural towns and villages that are just as enchanting.
Along the western coast you'll find the town of Megalochori – set in the island's wine country. The town is known for its laid-back vibe, and is also home to the Gavalas Winery, one of Santorini's oldest wineries.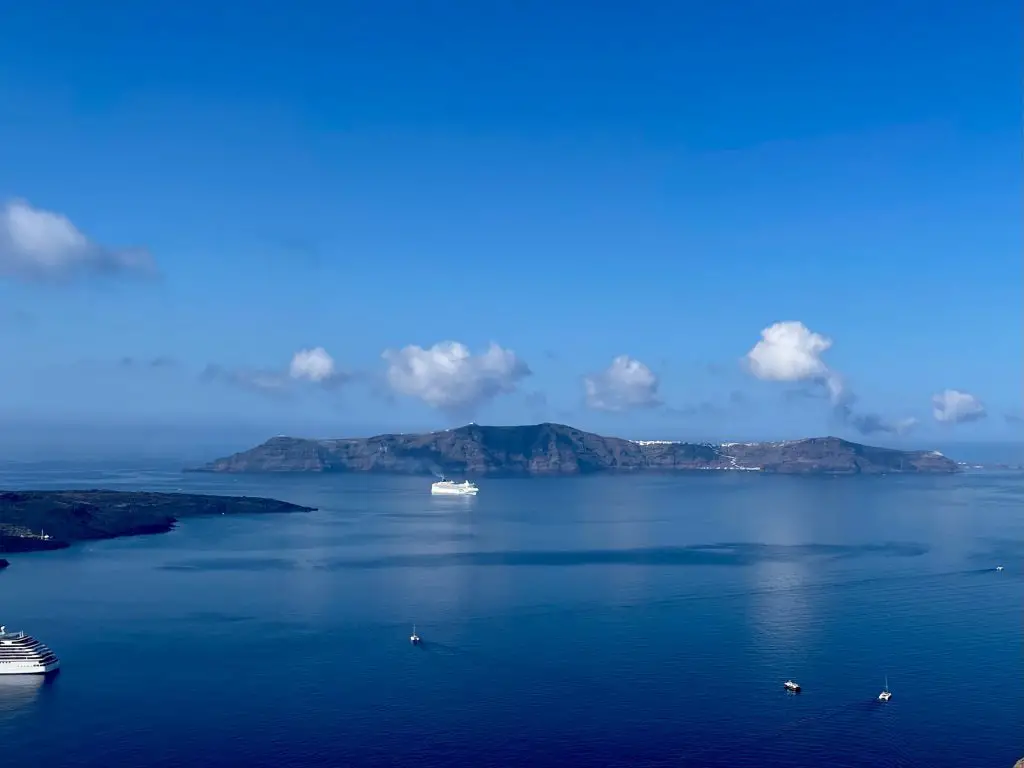 Santorini is a vinicultural hotspot
Beyond the whitewashed buildings and blue-domed churches lay thousands of acres of land dedicated to grape growing and wine making. Whilst its produce cannot claim to rival that of its larger European neighbours, Santorini boasts one of the most revered wine scenes within the Greek Isles.
The unique climate and geological makeup of the region helps to create wines with a distinctive flavour, which are particularly noted for their acidity and strength.
The most popular grape is the Assyrtiko, the island's flagship variety. It's a highly versatile white grape, and gives tastes of tropical fruit and minerals.
Pair with some authentic Greek food and you have food gastronomy.
To sum up
Santorini is undoubtedly one of Greece's most fascinating islands. Contemporary hedonistic haunts sit alongside relics of the island's intricate past, which creates a unique atmosphere that has to be experienced to truly be appreciated.
Armed with these four facts, you can enjoy the holiday of a lifetime on this most famous Cycladic jewel, and return with many more to impress your friends and family back home.
FOMO - do you have it?  Well there is no need to Fear On Missing Out here at Explore With Erin. Sign up to receive updates directly to your in box. I won't spam you, but I do promise a whole lot of awesomeness. What are you waiting for? Join Me!