As I sat on my balcony overlooking the warm glow of sunset lighting up a golden path across the eerily still water, I breathed as deeply as I could. Our Halong Bay cruise was everything I had hoped for.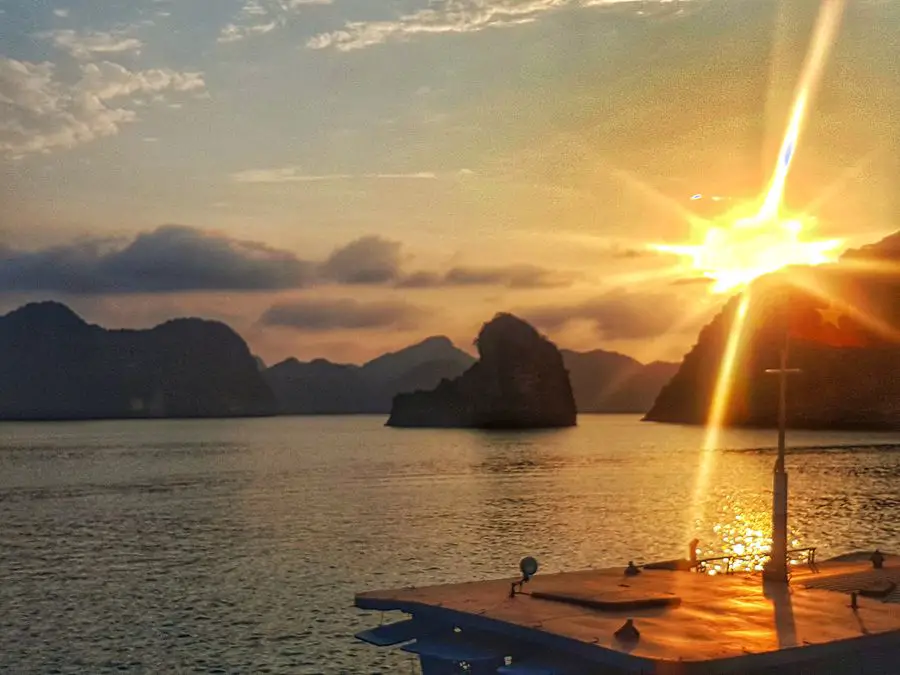 I couldn't believe I had finally made it. It had been a few years since I had visited a new destination and this one was special as it marked my 75th country. 
Still on my list in South East Asia is a Thailand Cambodia Vietnam tour. But at the top of my list was flying to Vietnam for a Halong Bay cruise. I had heard so much about it, seen the pictures and knew it was a must do. I needed those pictures!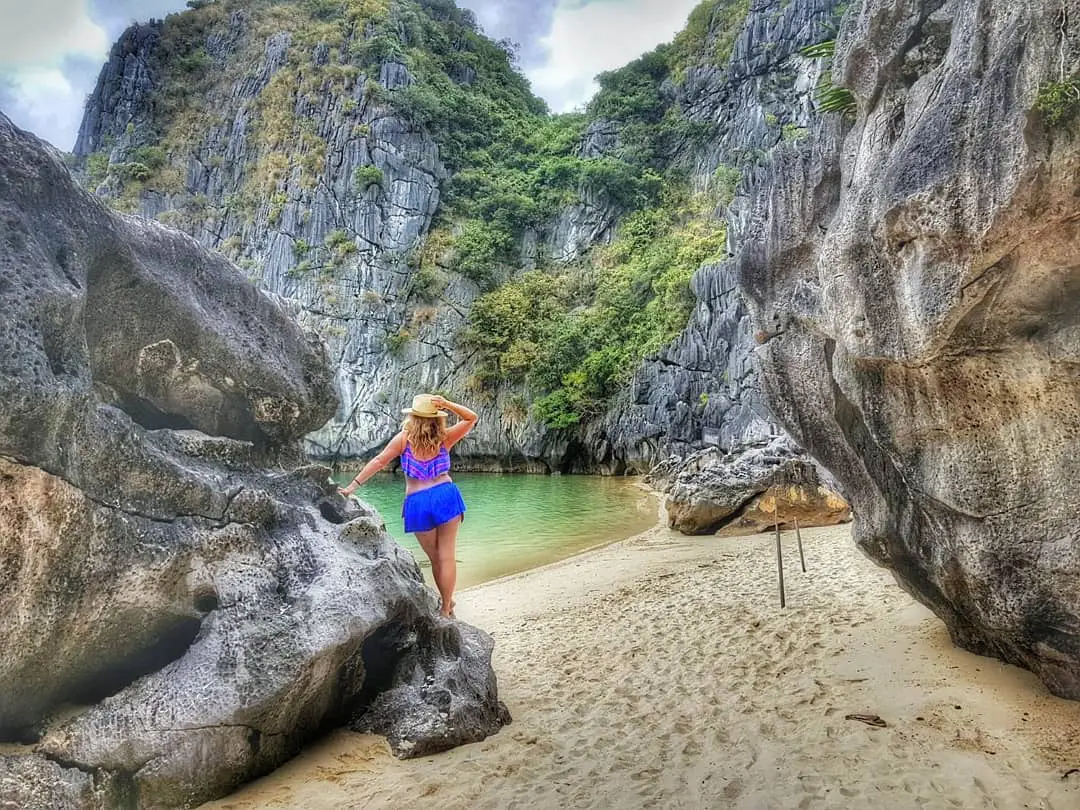 So, as always, to make your vacation so much easier here is what I found to be the most important things you need to know before you cruise Halong Bay.
Warning: This post is photo heavy! Couldn't be helped.
1. Choose the right Halong Bay cruise
I had been researching several companies for the best Halong Bay cruise and spent many hours comparing and pricing. There were so many to choose from that, like me, you may find it a brain strain. In fact, most evenings there are more than 200 boats parked in the sleeping waters of Halong Bay. And while a junk boat is pretty to look at, it's also old and slow. What to do?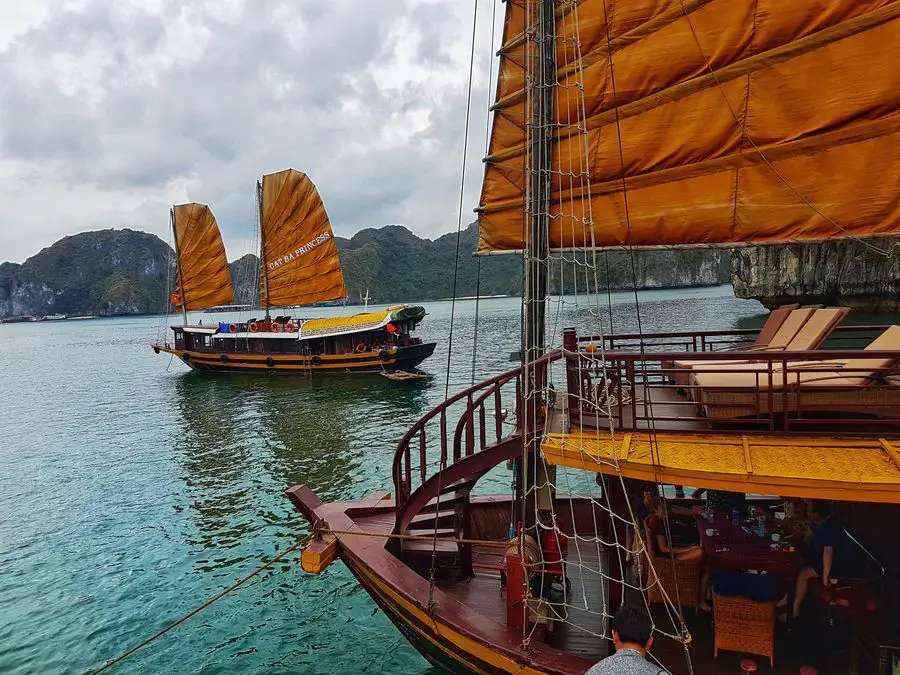 Finally, pulling my hair out I was excited when Maya Cruises invited us to board for 2 nights. We accepted as they ticked all the boxes. What are these boxes?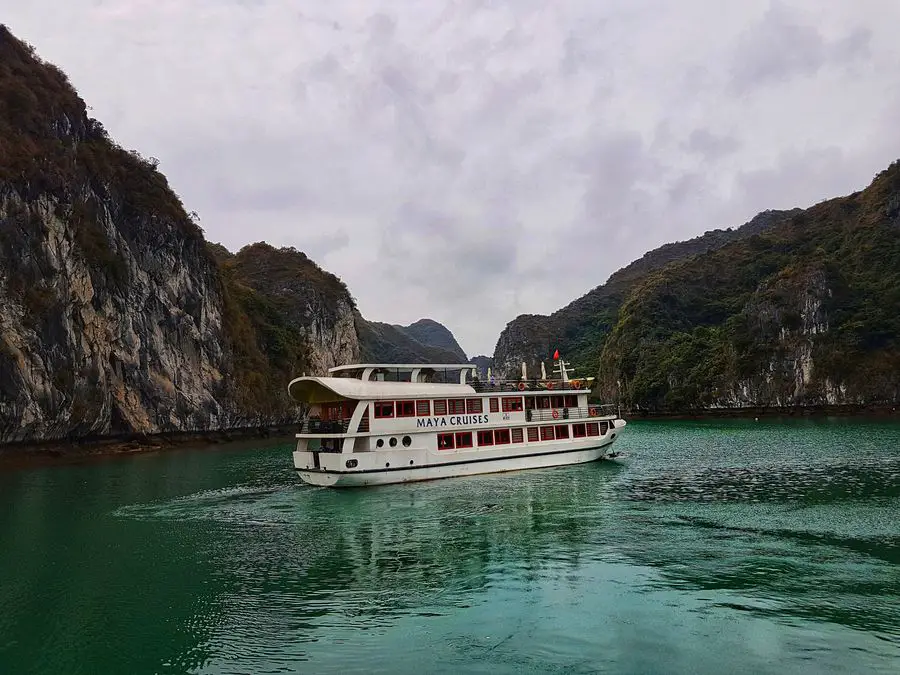 Small & cozy
I wanted a small, personable Halong Bay cruise. Not a massive cruise liner. Maya Cruises offers one of the smaller boats on tour. 11 rooms accommodating 29 people. Most cruises carry about 23 people in double or triple rooms. It was an intimate gathering that made for a pleasant journey with friends, rather than strangers.
Enough room to move
As much as I love cruise ships their rooms are tiny! Not Maya Cruises. We stayed in the Maya Diamond Private Balcony room and it was sooooo roomy. Just check out my Facebook Live that I did.
And the balcony? Worth the extra money for sure.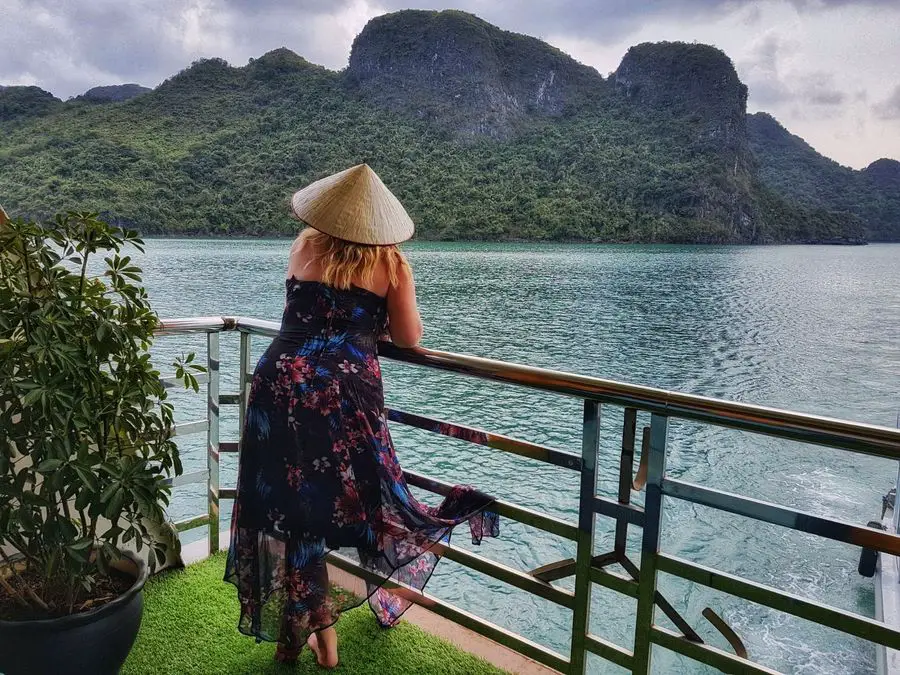 For travelers with children, Bhaya Cruise is another great choice for a Halong cruise that you can consider. Their spacious cabins allow room for a baby cot and connecting cabins are ideal for a group of friends or the larger family.
Comfy transfer
We were coming from Hanoi so we needed a transfer to the port, which thankfully for the new expressway is approximately 2 hours away. Maya Cruises picked us up from our hotel in a lavish black van with recliner seats, charges, water, Wi-Fi. It was super lush. And made for a very comfortable drive. They also returned us to our next hotel choice in Hanoi Old Quarter.
Many Halong Bay cruises are now departing from Hai Phong, which is only 1.5 hours from Hanoi. Might be nice to stay in the area and explore bit more after or before your cruise.
Life of luxury
There's something about a Halong Bay cruise that just screams luxury. The boat matched the transfer van. It was well put together and everything just seemed designed to make life wonderful. From the food to the activities, to the staff. It all was top class. It's also the first company to run from Lan Ha Bay.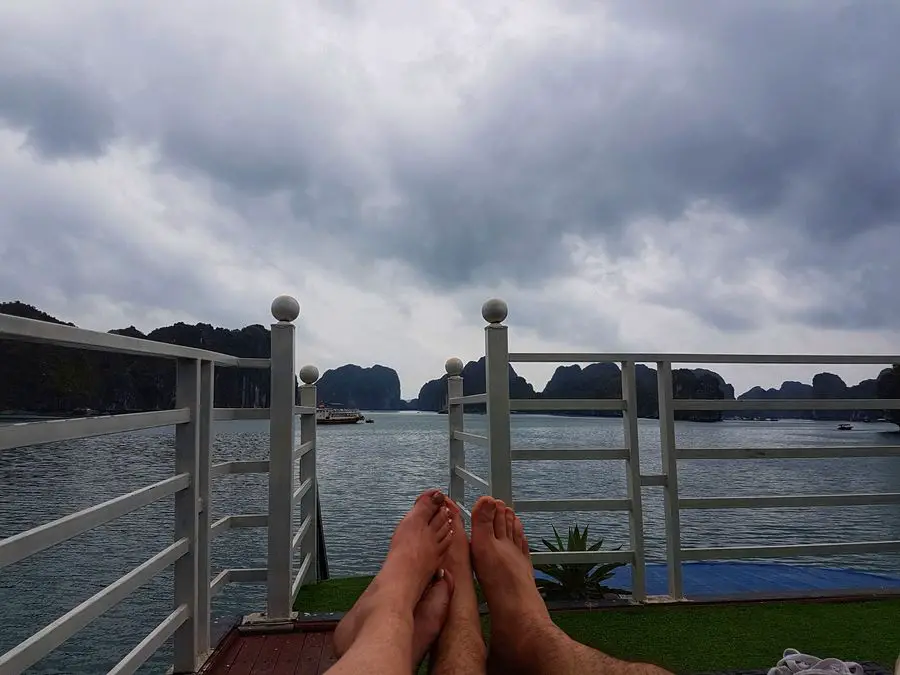 Food to impress
What really impressed me was the three-course meals we got on board the boat for lunch and dinner. It was delicious. And so much time and effort placed into it. I would have loved to have seen some snacks on board, I did get a bit peckish during the day and I would have been happy to have purchased some fruit or something, but the meals themselves were delectable. Oh, and did I mention buffet breakfast with cooked to order eggs?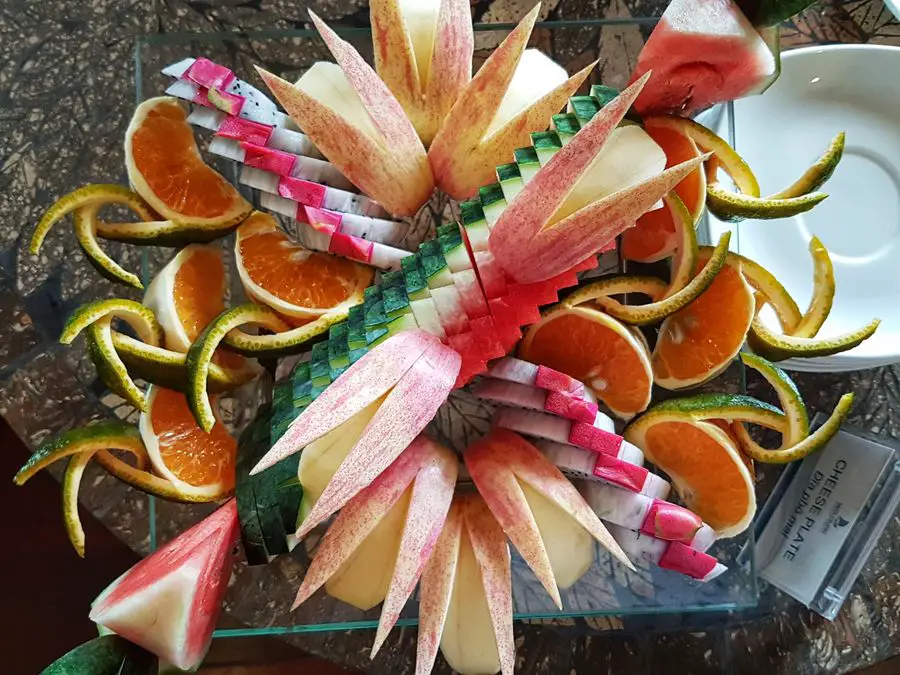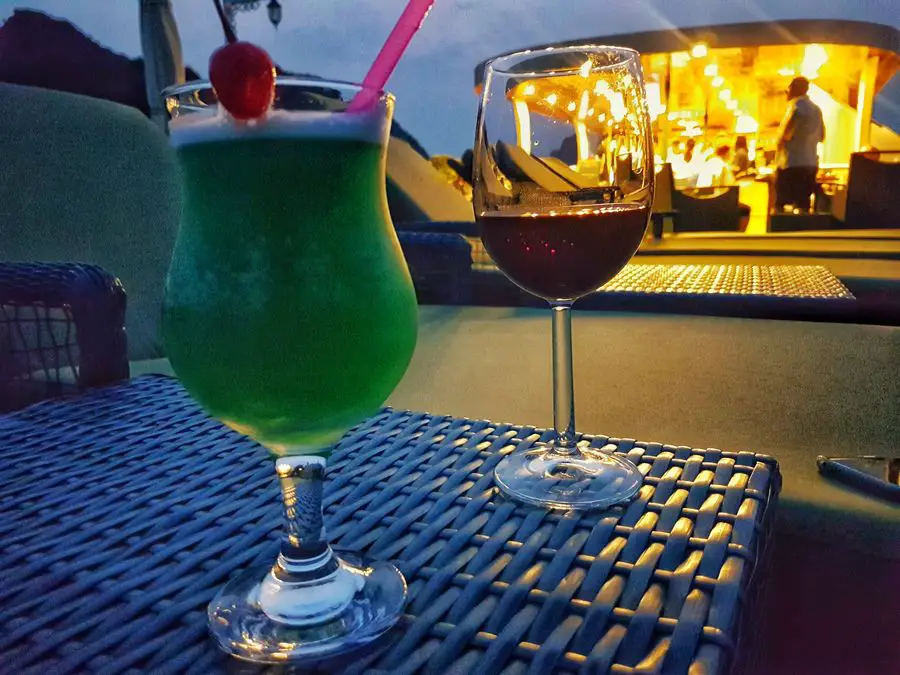 2. Do not forget your camera
The views are impeccable. You will not be able to stop taking photos. Of the sunset, of the sunrise, of the water, of the islands, of yourself. So if you only take one piece of advice it is this. Do not forget your camera. Or phone as most people do these days. All my photos are taken with my Samsung Galaxy.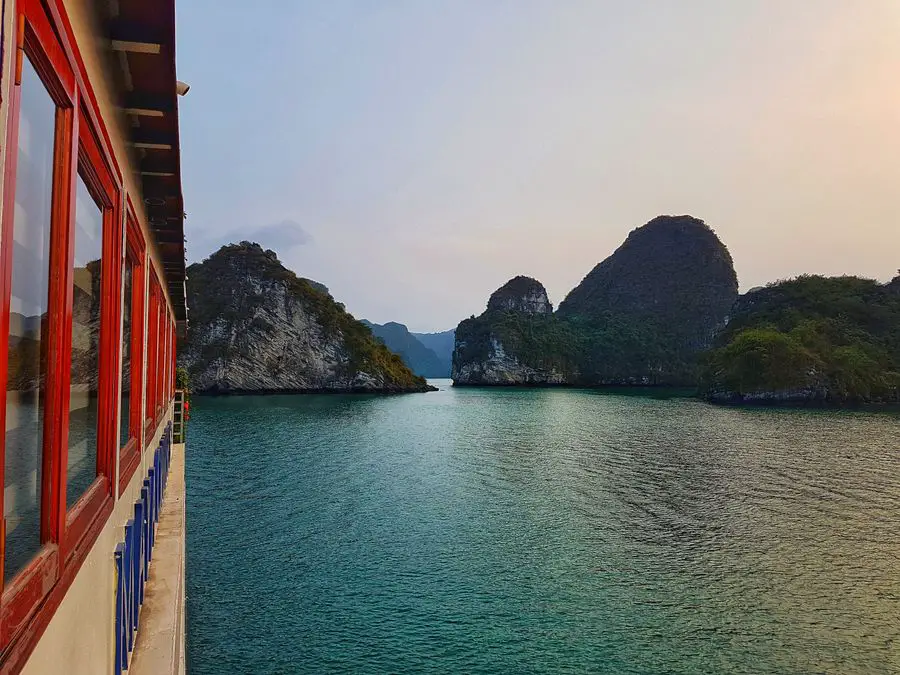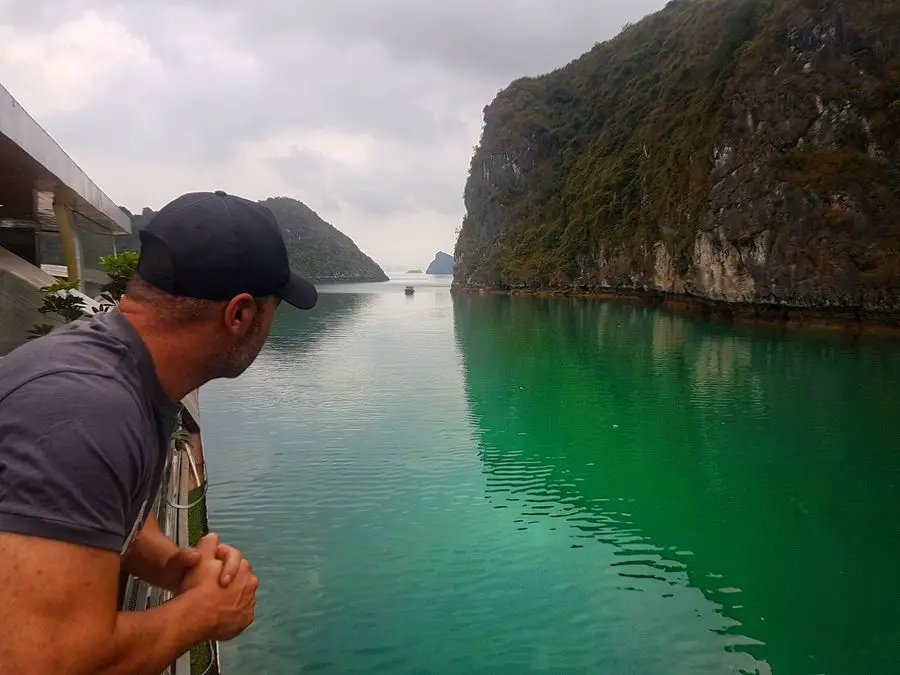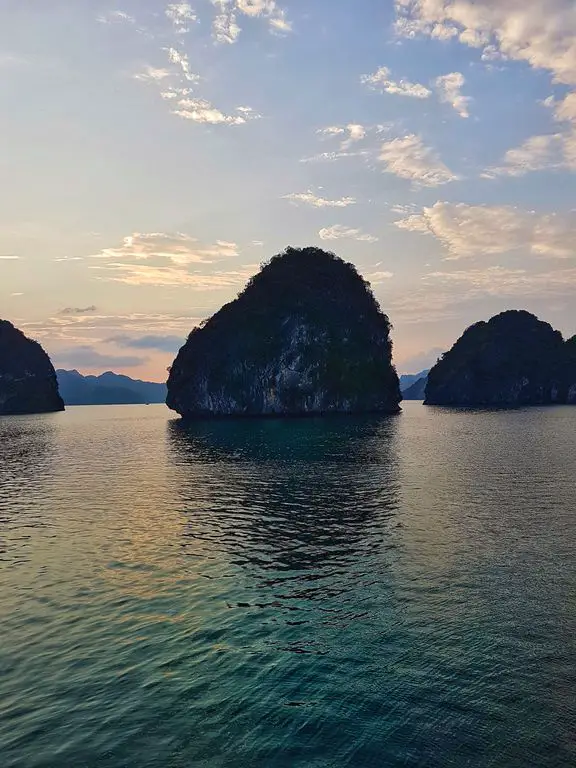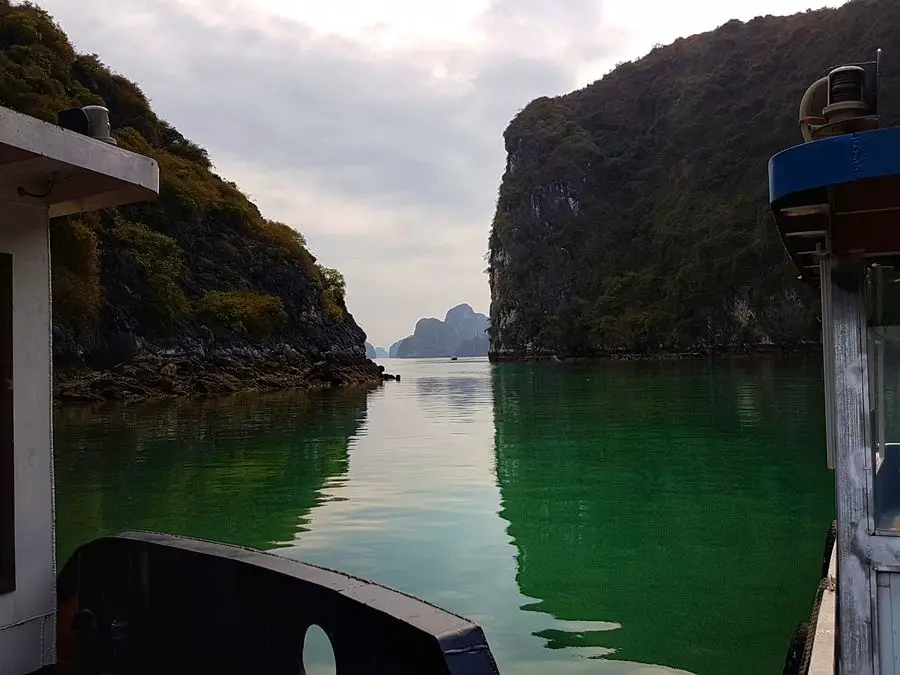 3. Bring your active gear
Halong Bay is full of activities and most of these activities are organised by your cruise company, so once again you have to make sure you chose the perfect Halong Bay cruise company first and foremost. Some of the best activities Maya Cruises organised for us included:
Tai Chi
Early morning Tai Chi on the top deck as the sun came out. And as much as I adore Ubud there hasn't been a place more scenic than this for morning Tai Chi.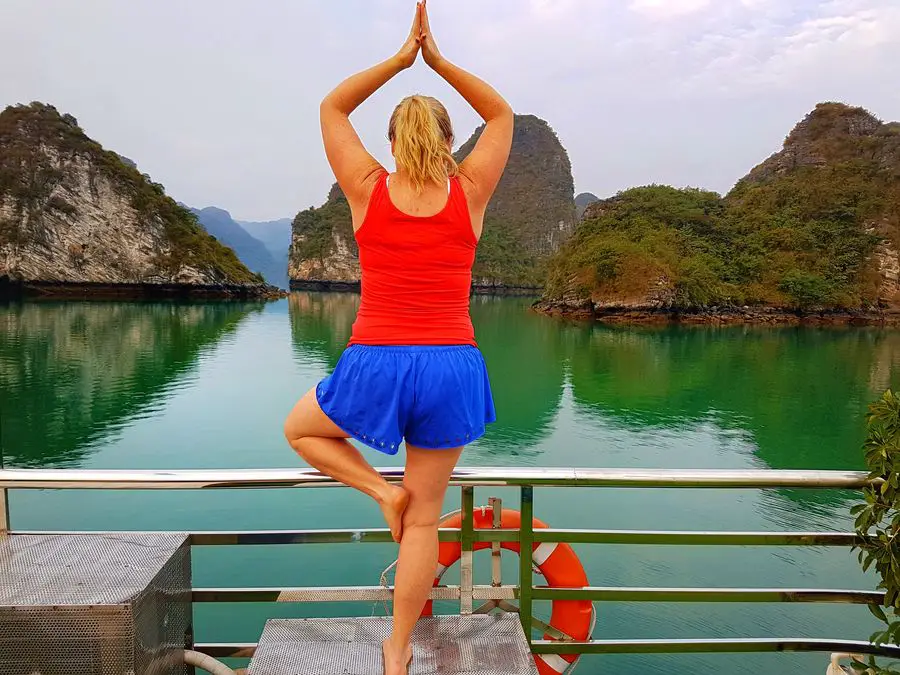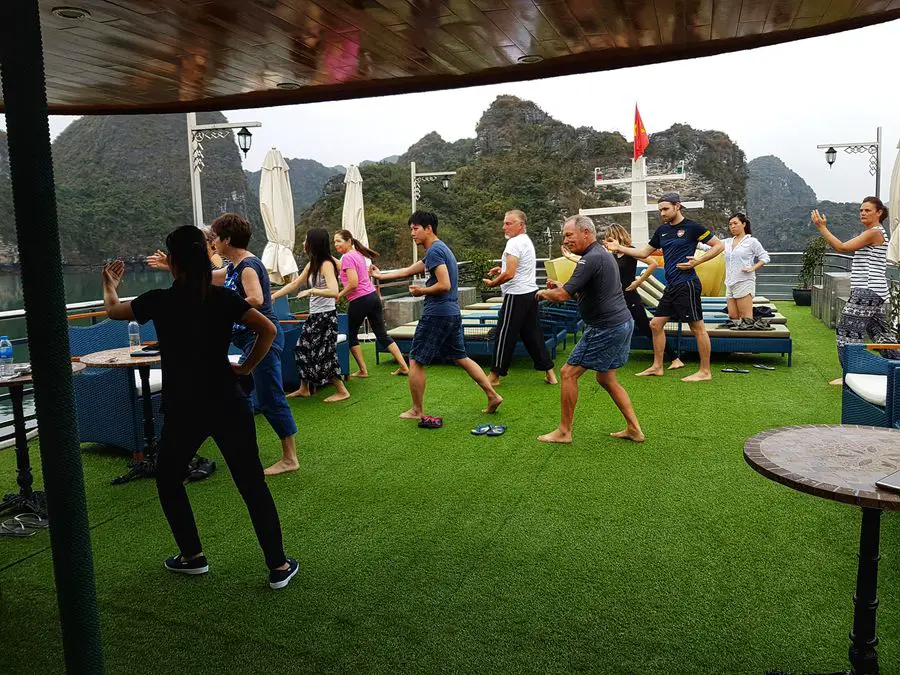 Kayaking
Both days we got to hop in kayaks and strike out ourselves across the water in exploration of our own adventure. We didn't get too wet so it's okay to wear your shoes and clothes, but remember a hat and don't let go of your phone!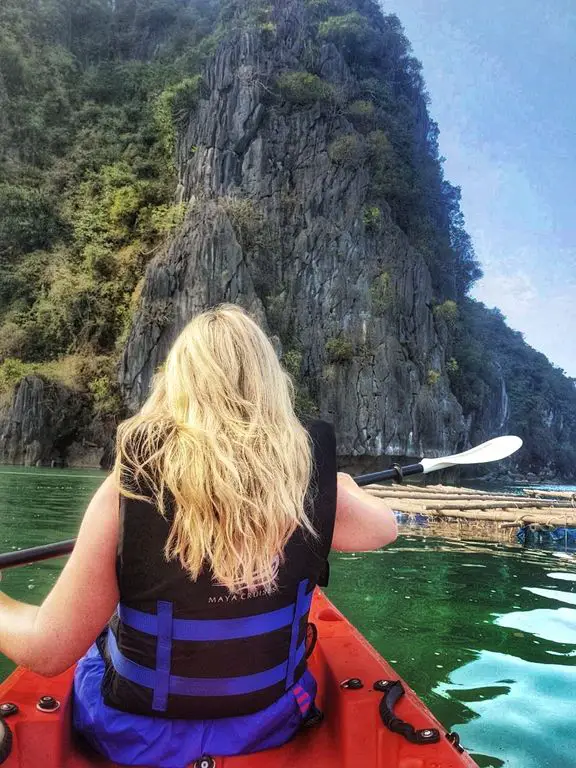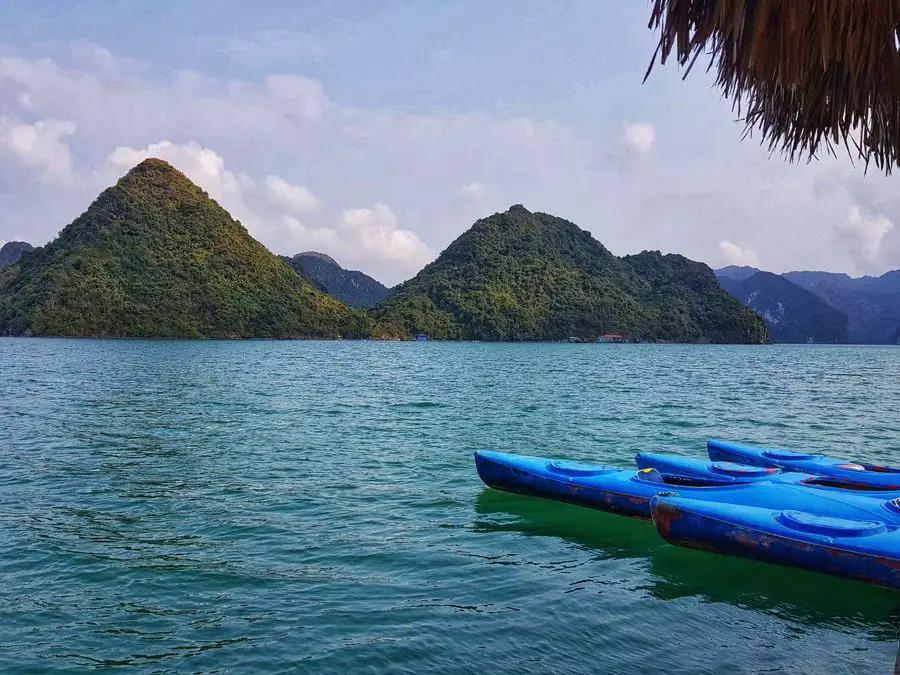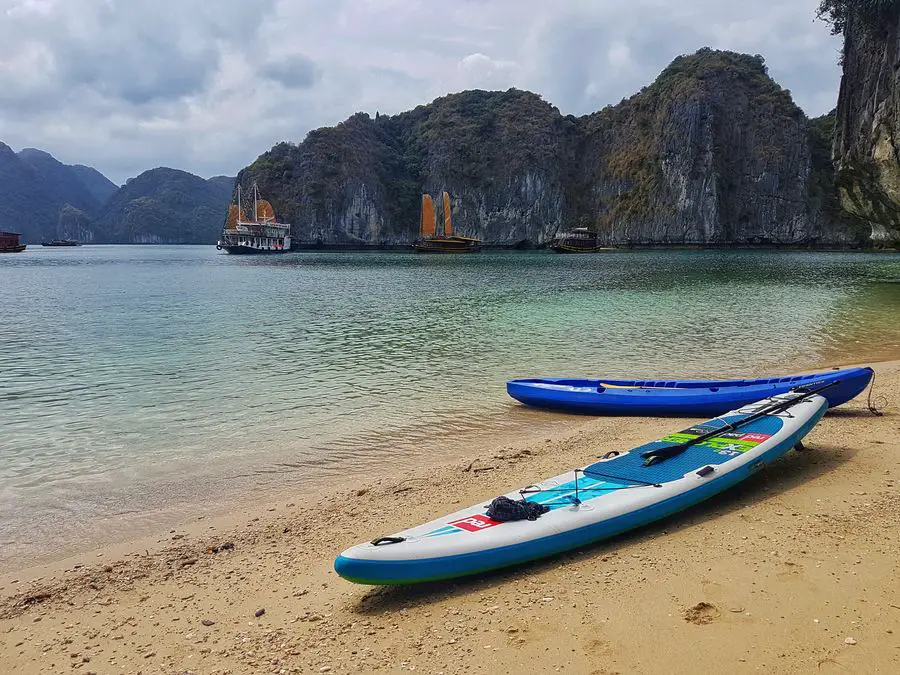 Cycling
One of my favourite activities was on our second day we got to cycle around Cat Ba with a local guide. He explained where the fisherman previously lived in the caves and how they live now. It was a fairly easy ride and with my new found fitness levels I considered easy. Was so proud of me to have cycled to the top of a rather step hill and free fly down it. Adrenalin rush!
Viet Hai village is pretty much an isolated paradise, still run rather primitively. The village has 2 guards, no police and houses are left open still. Recently tourism has made its way into the village with several home stays available and a few restaurants.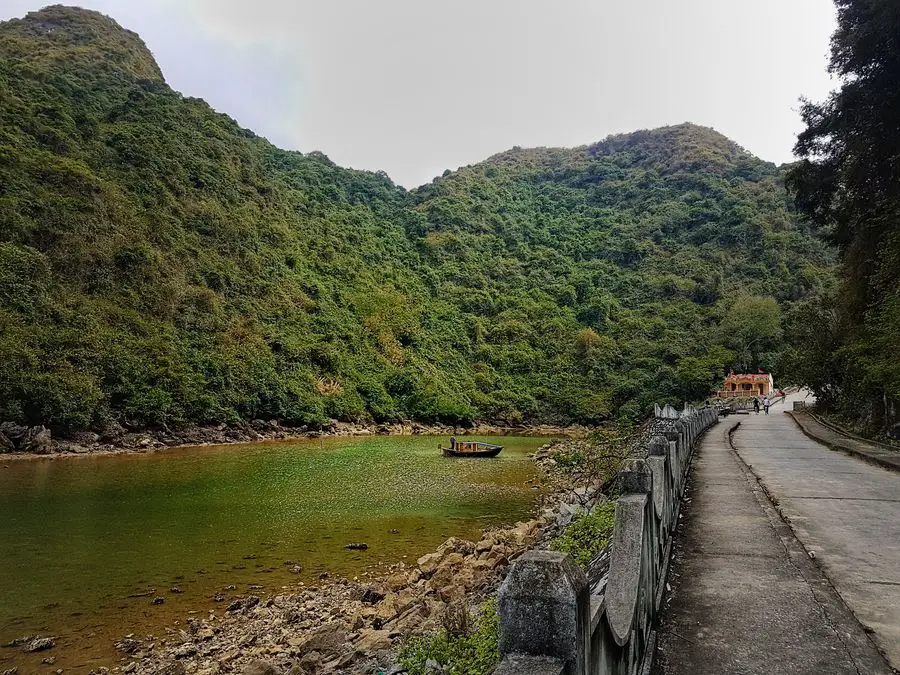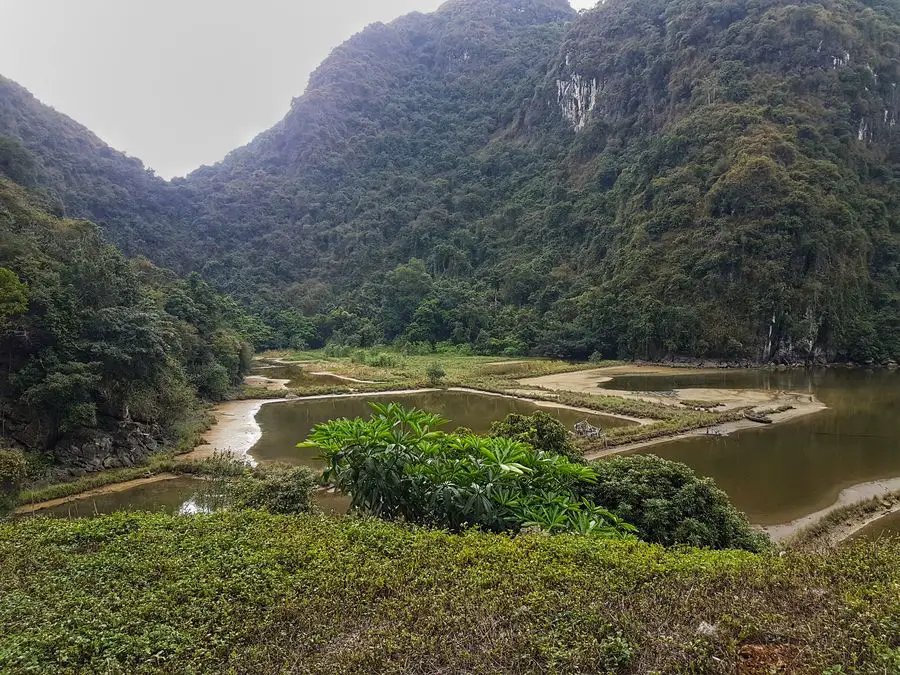 Cooking
So glad that on our cruise we got to take part in an afternoon cooking class to make the traditional and extremely delicious Vietnamese spring roll. The only downfall was that, as most people don't take a 2-night cruise, we had a whole set of new people for the second day so the cooking class was repeated exactly the same. Would have been amazing to try something different.
Squid Fishing
On board our Maya Cruises each evening you could pop your fishing line over the edge with the crew and catch yourself a squid or two. They even offered to cook them up for you.
Cave boating
One of the luxuries of being on board a luxury cruise is that staff are ready to make things happen. They made sure we arrived at the landing for the rowboats early enough to be the first ones on the boat. It meant an early morning start, but that resulted in zero line waiting and plenty of time to explore. Be sure to do this, otherwise, the rowboat line will take forever and you might end up bringing your own. 😀 This activity was slightly overrated in my books. A quick ride through a rock face into a closed off area. It was pretty but just as pretty as when we did it ourselves in the kayak.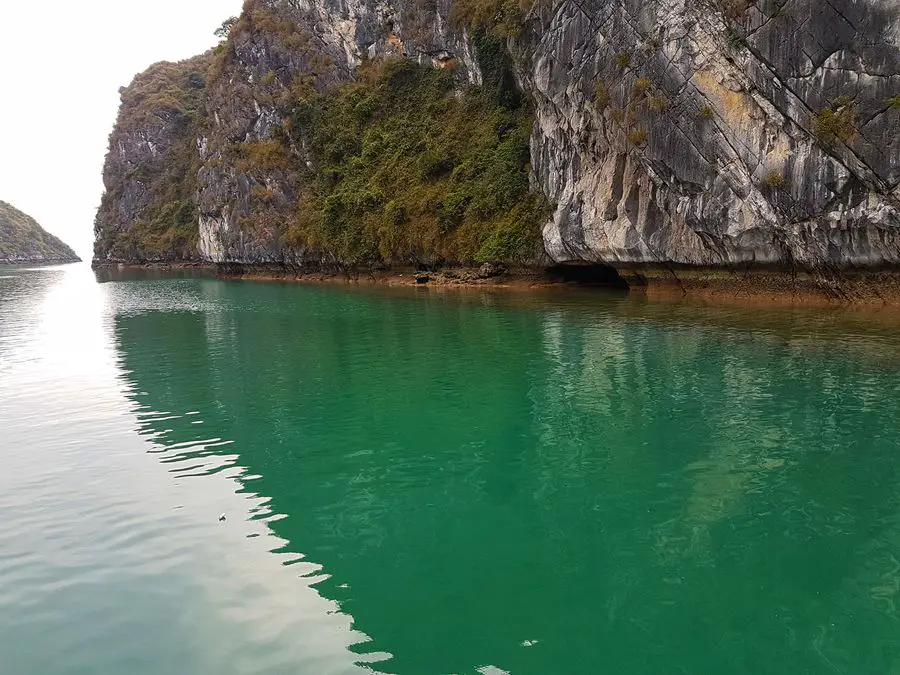 4. You might not need your swimmers
As beautiful and scenic as Halong Bay is, the water is dirty. There is so much rubbish and Styrofoam floating in the water that I never felt tempted to jump in for a swim. It's a real shame and I really hope they manage to get this problem under control before Halong Bay becomes less of a paradise then what it actually is.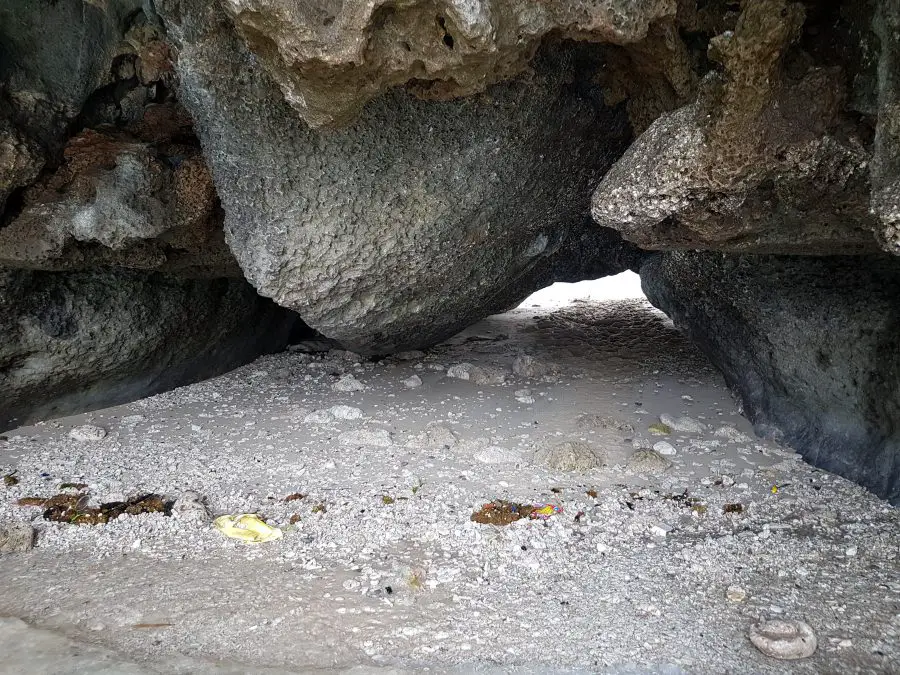 5. Take more time
So many people take a 1 night Halong Bay cruise and it is such a waste. You just start relaxing and enjoying yourself when all of a sudden you are back off. If you take anything away from this article other than bringing your camera, take more time to discover this gorgeous region of Vietnam.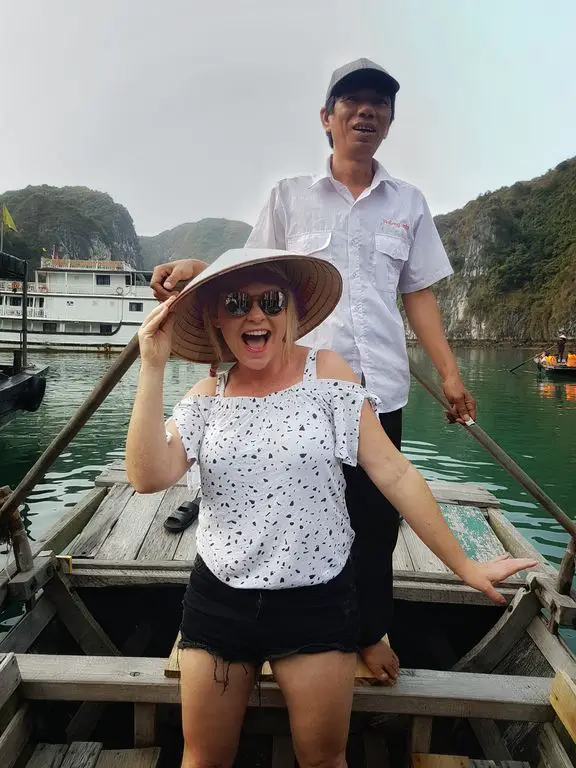 We stayed on board our boat for 3 days and 2 nights. We managed to fit in some sightseeing of Cat Ba island, we enjoyed several great meals and we had enough time to just sit on our balcony and soak in the incredible views that surround the boat day and night.
Don't miss checking out Cat Ba island, it adds so much more education and cultural experience to a fun, tourist cruise.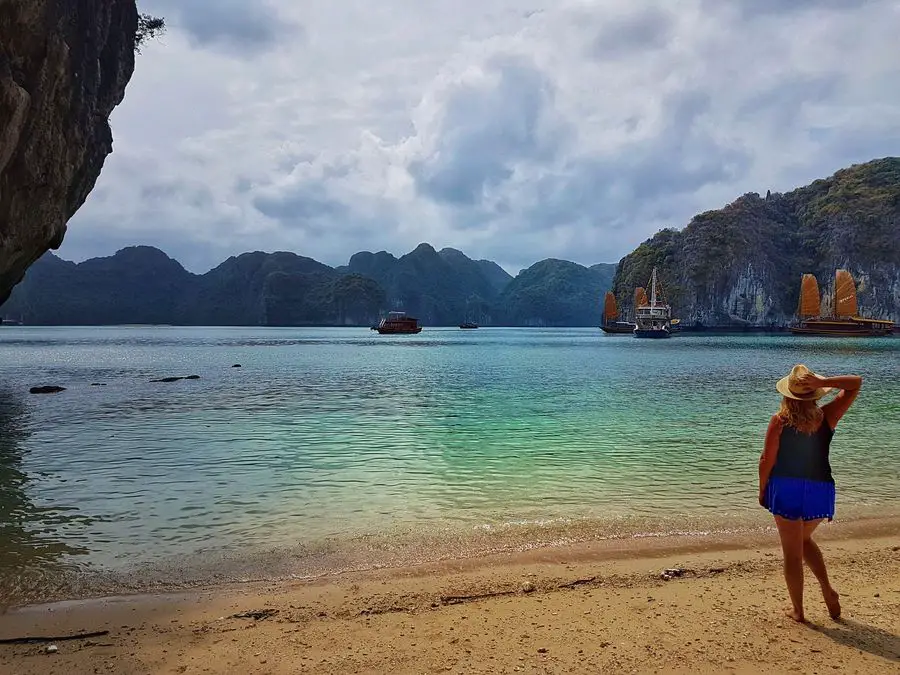 6. Wi-Fi will be limited
Maya Cruises comes with Wi-Fi, however the further you are away from land the less Wi-Fi you get. We found within about half an hour out from the mainland the Wi-Fi dropped. We managed to get on and off with our own Sim card throughout the day, but irregularly and not with much strength.
Take this time to disconnect and enjoy the scenery.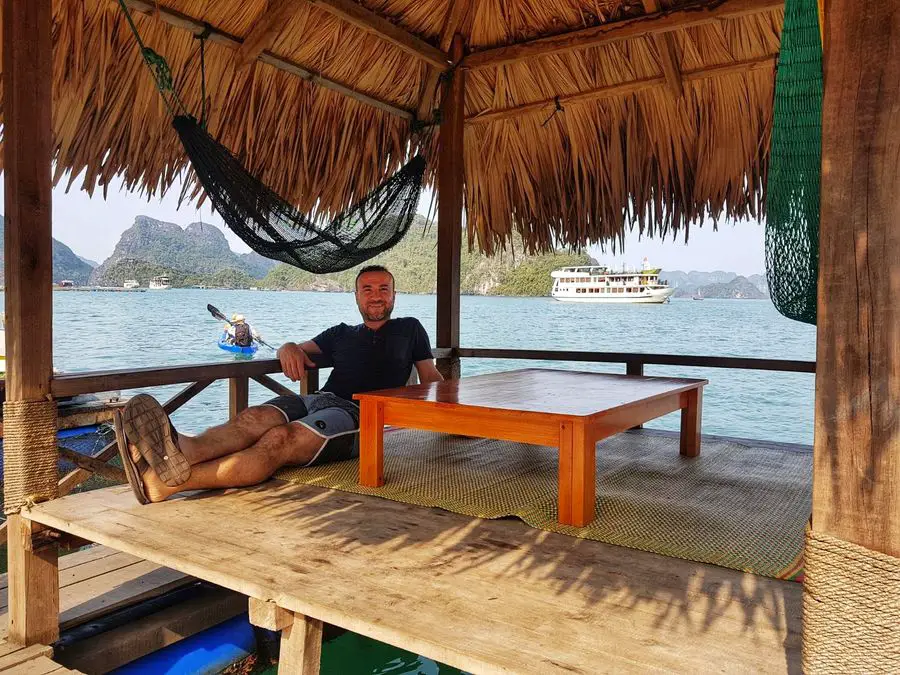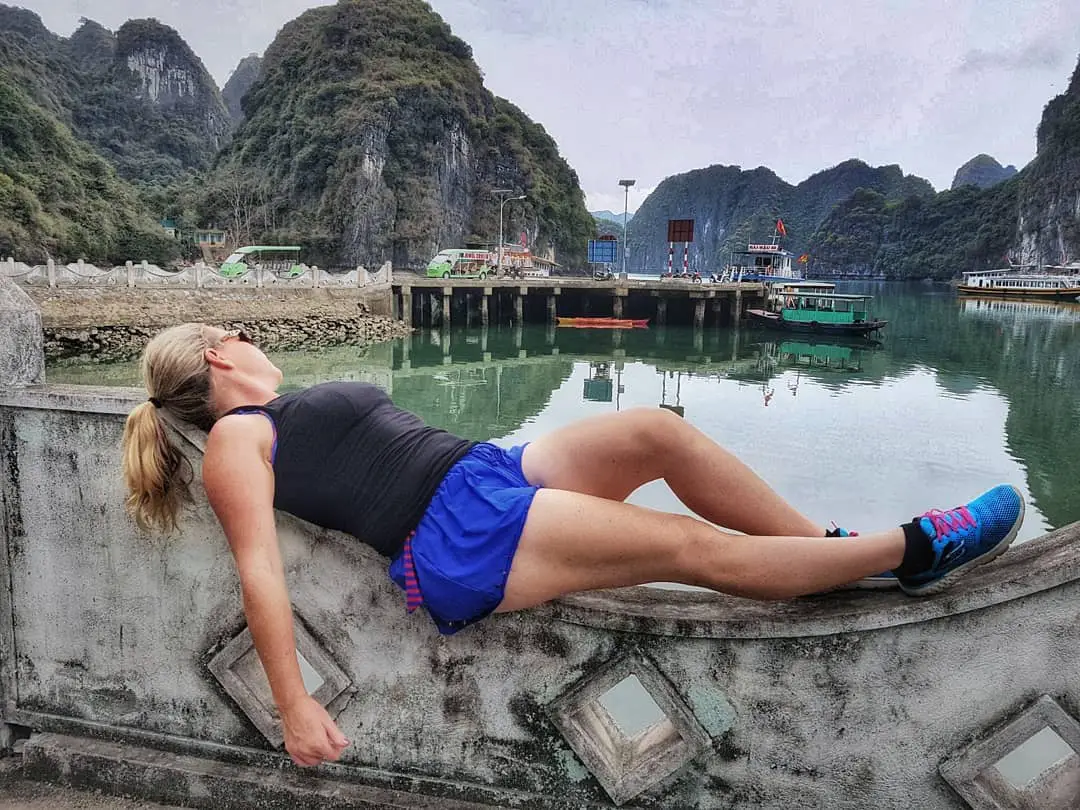 7. If it rains, it pours 
Vietnam takes weather warnings seriously in Halong Bay. When we returned to port the rain started heavy. All outgoing boats were cancelled. This is monitored by the Management Board of Halong Bay. May to July is usually considered storm weather.
If you have not left Hanoi you should receive a 100% refund. If you have already left and service has started you will be charged a portion.
There's no way around it. Notice is short and unforgiving. So fingers crossed for great weather for you.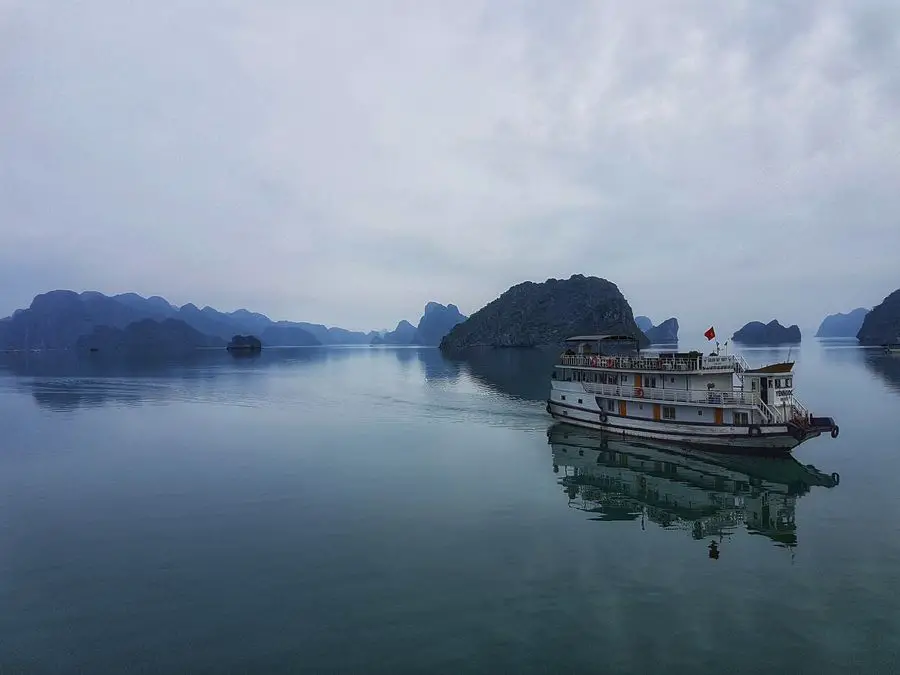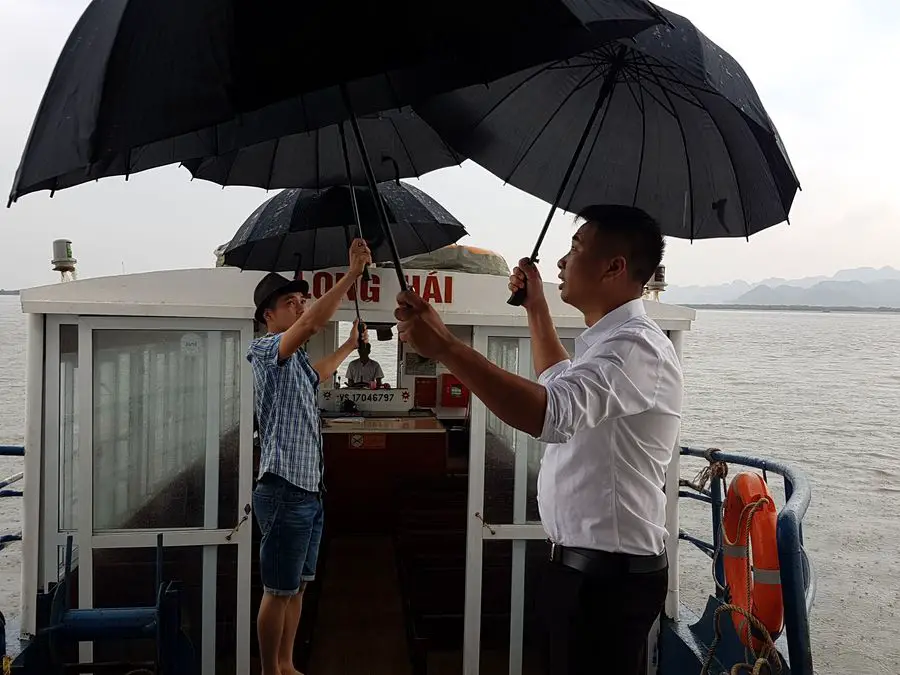 Explore With Erin Wrap Up
Halong Bay was everything I'd dreamed of and more. However, the water was a huge letdown and the subject of discussion with the staff more than once. I can only hope the government takes a more active position on this before tourism fails.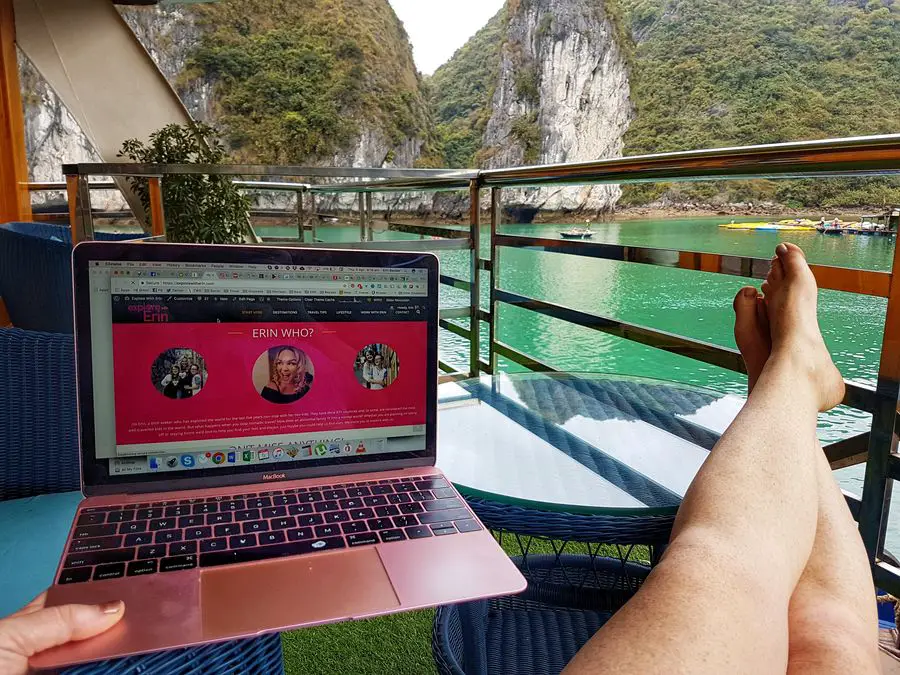 If you are looking to take a journey to Halong Bay then I hope this has been helpful. It's sure given me another case of wanderlust and I could think of nothing better than being back on my Maya Cruises boat as dusk settles, sipping my glass of wine, and writing my heart out.
LOOK HOW EASY IT IS TO PIN THIS!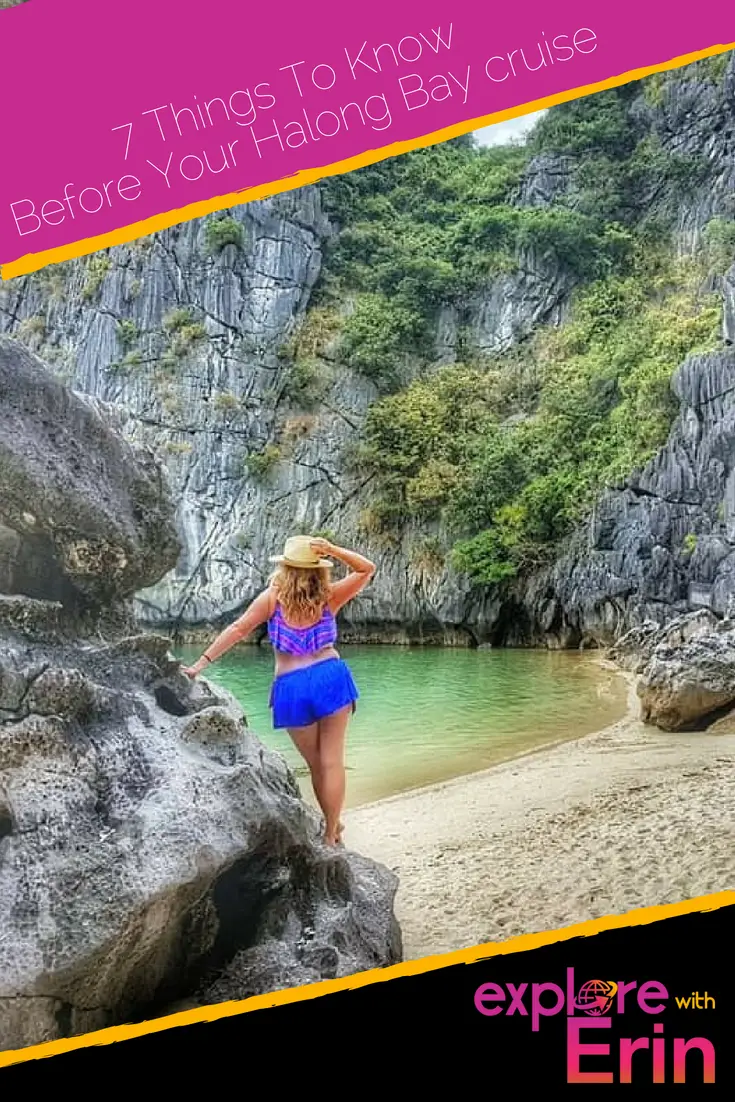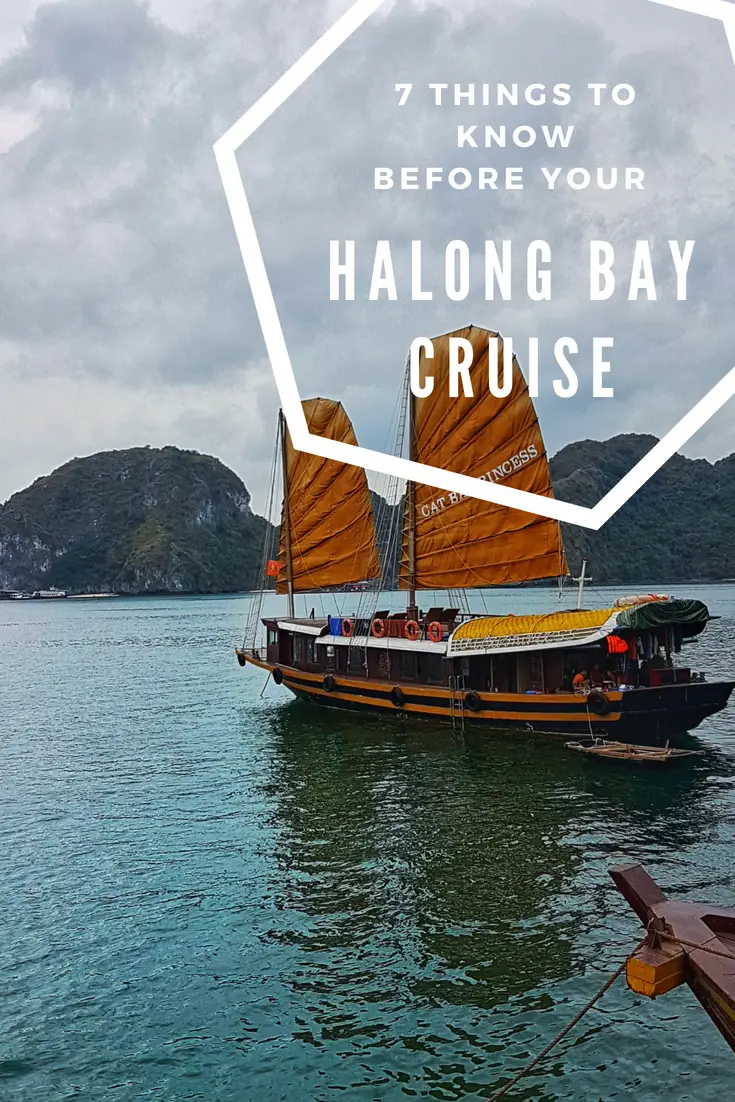 GET MORE FROM HALONG BAY!
Accommodation
Travelocity has over 241 properties near Halong Bay including hotels, apartments, and hostels. You get free cancellation on most rooms and the best price guaranteed.
Tour
Want to take an organised tour around Halong Bay? Then I recommend these ones through Viator.
Rental Car
We love RentalCars.com because they have the best car rental prices – Guaranteed.
Flights
Skyscanner is a comparison website that searches millions of flights. The best part of Skyscanner is it is simply a flight aggregator so in the end, you book directly through the airline.
FOMO - do you have it?  Well there is no need to Fear On Missing Out here at Explore With Erin. Sign up to receive updates directly to your in box. I won't spam you, but I do promise a whole lot of awesomeness. What are you waiting for? Join Me!