Around the globe, travelers and tourists come to Las Vegas for many reasons. Some are there to see all the Las Vegas shows. Others are having a Las Vegas family holiday.
But, of course, many people arrive to experience Vegas' internationally renowned casinos. Indeed, gaming at the Entertainment Capital of the World is a once-in-a-lifetime experience. In fact, prior to the pandemic, 169 top casinos in Las Vegas reported total revenue of almost $22 billion in 2019.
However, the plethora of casinos and gaming options have made Sin City intimidating for visitors who don't know how to navigate the strip. If you want to make the most out of your time inside Las Vegas casinos, we've listed below five tips that can make your experience more fun and worthwhile.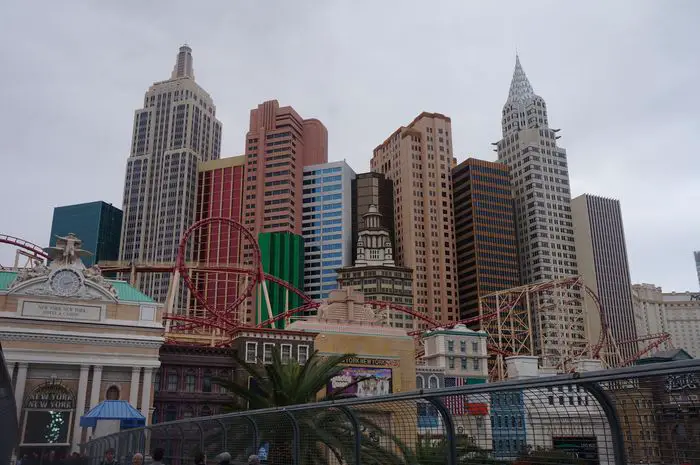 Make sure you know your limit
Moderation is key when it comes to playing casino games. Don't let the fun and thrill of Las Vegas casinos cloud your judgment and make you spend beyond your means. If you don't want to go home with an empty wallet, you should set a realistic cap on your casino spending.
This is especially important if you plan on doing other fun activities during your stays, such as seeing the wax statues at Madame Tussauds or hanging out with friends at the city's numerous pool clubs and Michelin-starred restaurants. Budget wisely!
Come prepared
Going to a lavish casino can be overwhelming with the number of machines, games, and entertainment options you can find on the floor. A common mistake often made by casino rookies is choosing a scattershot approach and playing everything. It is much better to focus on one game.
Online casinos can help you focus on your game before moving onto Vegas big time. Many platforms will also provide guides for the games offered. The classic games on Gala Casino include blackjack and roulette, with the site offering rules and tips for new players unfamiliar with the two games. As you practice your skills, you will learn and develop effective strategies that can influence your chances of winning. Such strategies include the Martingale, Fibonacci, and D'Alembert.
With your confidence elevated through online play, you will be much better prepared for sitting at an actual table opposite a dealer.
Don't forget to check the events calendar
There are certain times in the year when Las Vegas gets extra packed as with any tourist hotspot. This is because Las Vegas also holds a ton of conventions and events annually that attract visitors from far and wide.
For example, the International Consumer Electronics Show, which is held every January, often draws at least 150,000 attendees each year. There's also the 'March Madness' craze, which is the nickname for the NCAA Division One Men's Basketball Tournament. This happens across three consecutive weekends every year and draws in sports fans from all over the country to bet on the games.
So if you don't want to be bothered by huge crowds and long lines inside the casinos, be sure to plan your trip carefully and check the calendar for any special events.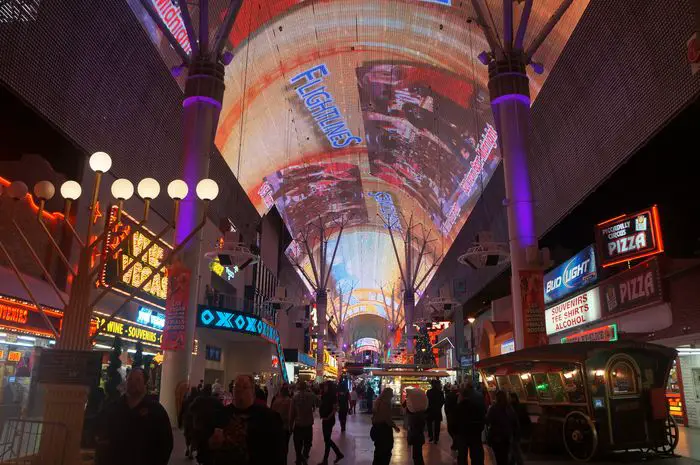 Be sure to sign up for a players club card
If you plan on spending most of your time inside a Vegas casino, it's best that you sign up for a players club card. These cards can be found at every casino and won't cost you a cent. The great thing about these cards is that they allow you to earn casino benefits, such as discounts at the buffet or cash vouchers for your next visit. If you get lucky, you might even score a free night at one of the casino hotels' luxurious rooms.
Keep your cool
It can be easy to lose your cool when you don't win a casino game. Your chance of being successful will always be slim, so you should set your expectations realistically before you even step inside the venue. Of course, this is exactly what makes casino gaming so fun and thrilling.
Just remember to not get upset when you lose, as these places do not tolerate abusive and rowdy patrons. By approaching casino games with the right mindset, you're going to have a much better time during your Las Vegas trip.
If you want to make the most out of your time inside a Las Vegas casino, be sure to follow the tips we've listed above. And for more travel tips and tricks, check out all our other Vegas posts.
FOMO - do you have it?  Well there is no need to Fear On Missing Out here at Explore With Erin. Sign up to receive updates directly to your in box. I won't spam you, but I do promise a whole lot of awesomeness. What are you waiting for? Join Me!