If you live in Western Australia it's guaranteed you've visited the Margaret River Region, commonly referred to as "Down South". During the last few years, we've not had too many opportunities to get out of Western Australia so I've managed to head Down South a lot. And I mean a lot.
If you ever get to Western Australia again here is the one place you will want to visit. From its luxurious wineries to its delightful dairy farms, award-winning bakeries, lip-smacking ice cream, and jaw-dropping scenery. Thousands of pictures are to be taken, and thankfully you can now print pictures from your phone.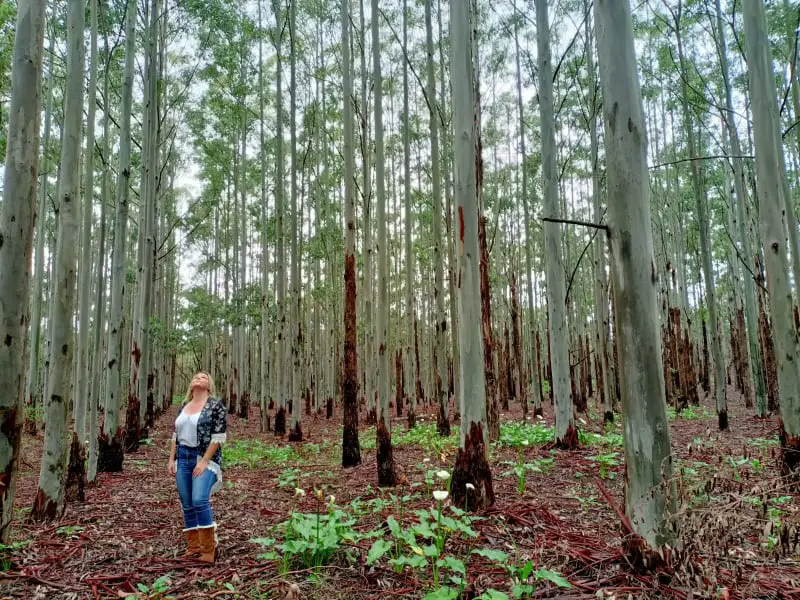 What Is "Down South"?
Perth locals often refer to anything around Busselton, Dunsborough, and Margaret River as "Down South", which is south of the state's capital, Perth. It's usually a 3-hour drive (250km) from Dunsborough, depending on where you want to stop along the way. There aren't a lot of places to stop but Mandurah, Busselton Jetty, and the Crooked Carrot are among the top favorites.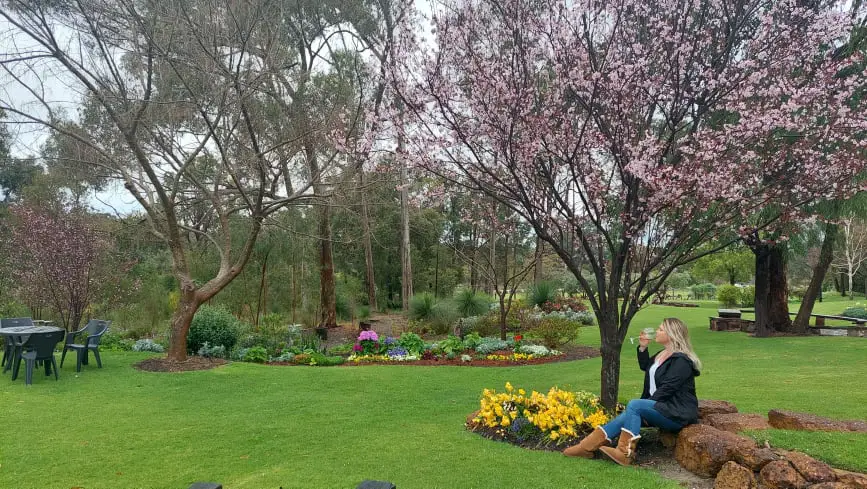 If you're heading out on a long weekend, with the rest of Perth, the journey may take some time longer. Currently, there is also extensive roadworks going on (2020/2021), so the journey has taken a little longer.
Here is a list of the most popular tours and things to do Down South:
Top-5 popular tours in Down South
Do International Tourists Visit Down South?
Well, not at the moment, not for the last 2 years. But before 2020 only 11.7% of tourists were from abroad.
I researched this, because previously when I enquired about accommodation in Dunsborough, it made me question if anyone ever visits outside of the Perth locals. Most of the properties I attempted to book required us to bring our bed linen, bath towels, and tea towels or pay an extra $20 per person.
In the 78 countries I have visited I have never been required to pay extra for linen or be forced to bring my own. I guess if you are an international traveler you are going to be forking out another $100+ for your holiday rental. Be warned. Thankfully I can just bring my own.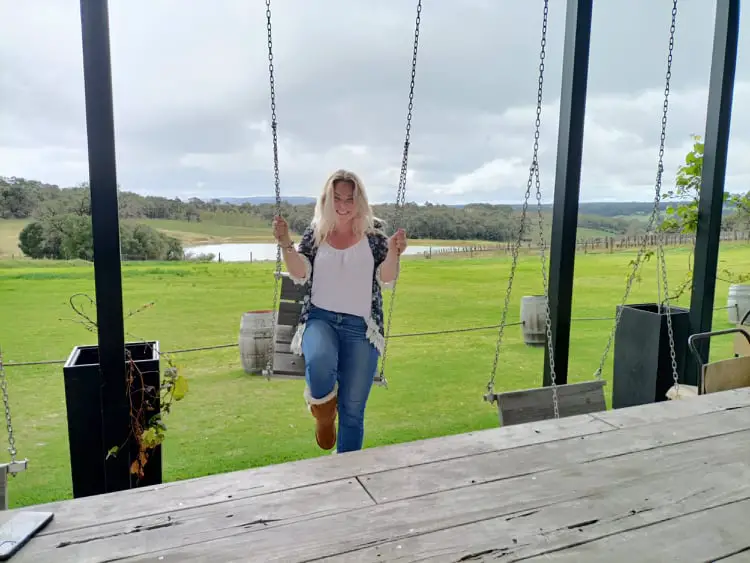 Where to Stay When Visiting Down South
You'll find plenty of websites offering accommodation Down South like Wotif, Dunsborough Holiday Homes, Stayz, Airbnb, CozyCozy website, and Cape Executive. A 2-story home, less than 30 meters from the beach, in February, cost us AUD$220 per night (not including linen). It had 4 bedrooms, 2 bathrooms, 2 living areas, a kitchen, and a balcony with ocean views. Prices can more than double during peak season and school holidays.
While the house didn't include linen, it did include doonas (quilts), pillows, and a very well-stocked kitchen with pots, pans, plates, oils, salt and pepper, and more.  In the backyard, a tire swing kept the kids constantly amused.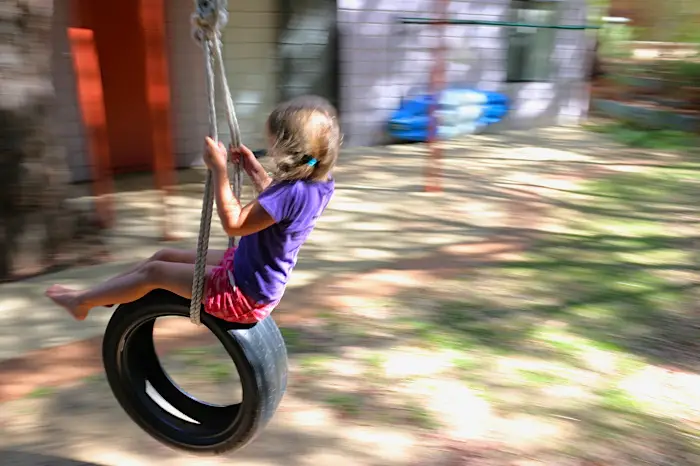 The house didn't include cable TV or a cleaner, we were supposed to leave the house clean and tidy when we left (which we did). However, the strangest thing is it did NOT include WiFi. $220 per night with no linen and no Wi-Fi. Um, hello WA, 1990 called and wants their holiday homes back. If you're visiting from outside Australia and you need Internet access, it would be a good idea to pick up a pre-paid SIM card with 4G access before making this trip.
Other alternatives to Airbnb-type properties are campsites and resorts.
Ramada Resort by Wyndham Dunsborough
This resort is smack bang on Caves Road with multiple other resorts and campsites. Like most Wyndham's it's a timeshare so if you can find someone to rent out theirs to you, you are in for a bargain. We've stayed twice in the last 2 years. The rooms are 2 bedrooms, 1 bathroom with living and kitchen. There is a pool, hot tub, tennis courts, basketball courts, free bicycle use, and free kayak use. There is a restaurant on-site, although with current staffing problems in WA this is only open at night.
Big4 Taunton Farm Holiday Park Margaret River
Close to the Chocolate Factory and Dairy Farm this property is set on a big plot of land with a jumping pillow and farm animals to feed. There is no pool. Chalets consist of 2 bedrooms, 1 bathroom, kitchen, and living area. It's much more basic than the Wyndham, but a great alternative for a cheap family holiday.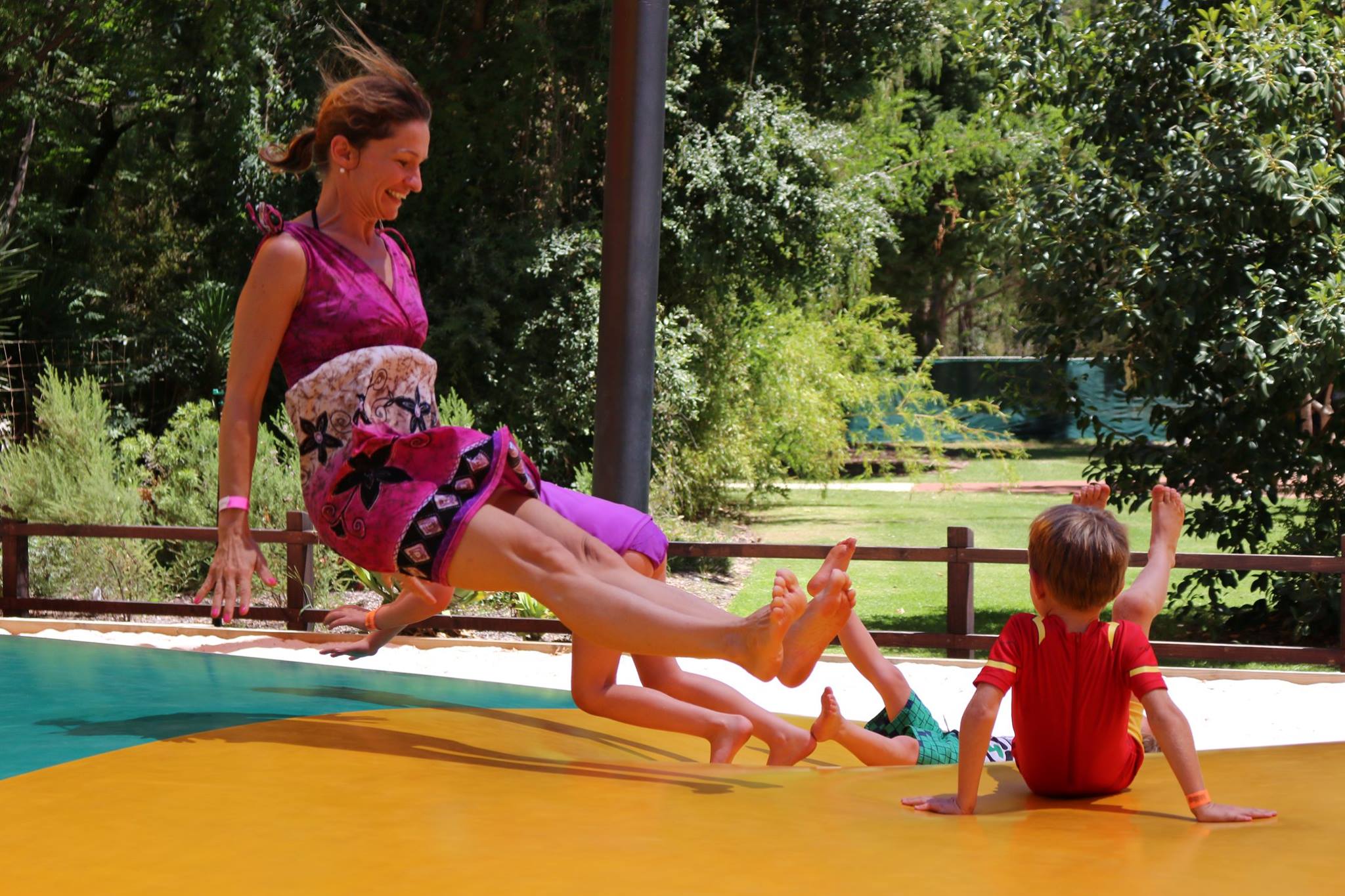 Cape Lodge
Looking for something super luscious? Then this is your place. This private country house hotel is a culinary retreat in the heart of Margaret River Wine Country. It's pricey, but oh so worth it.
How Do I Get Down South?
Busselton is a relaxed town with a famous jetty protruding almost 2 kilometers into the ocean. We've stayed numerous times here including our Leavers week (year 12s graduating from high school). It's got a great number of food outlets, shopping, and a cinema.
Dunsborough is a small beach town that swells during peak periods like Easter and school holidays. The beaches are plentiful with clean, white sand and chilly blue waters. You'll find the best bakeries in town here, as well as some top-notch restaurants. Nearby Vasse has fast food and large supermarkets.
Margaret River is one of the surfing capitals of the world, surrounded by world-renowned vineyards. It has a very natural vibe to it and an appealing sense of isolation. Most attractions are a fair drive between, but well worth a tour around.
All three Down South destinations are easily accessible by car when staying at one or the other. We generally always chose Dunsborough as our personal holiday favourite since it is centrally located between the two. Having stayed in Margaret River and Busselton, I'd also recommend Busselton as a suitable alternative if you want a bigger town with more shops and food. Personally, one of the reason's I live in Perth is to get away from all that so Dunsborough is it for me.
The best way to get Down South and around is to hire a car and drive or borrow a friend's. Make sure your car is full of petrol as there can be long distances between petrol stations and you don't want to break down in the middle of nowhere.
You can find a tourist information centre in the centre of Dunsborough, which provides a wealth of knowledge and brochures about the region including a tourist map which is essential. I love to sit down the night before and highlight everywhere I want to go before putting it in Google Maps to see the best way to go about it.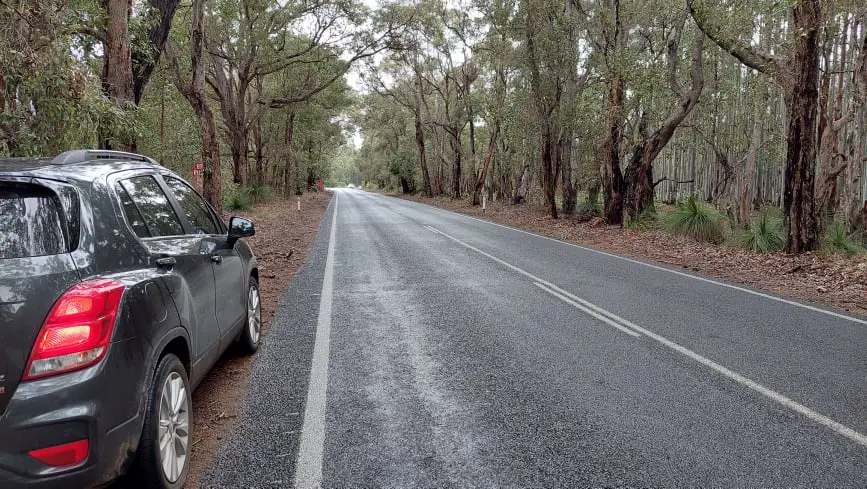 What To Do When Visiting Down South?
There are truckloads of options when it comes to activities and attractions Down South although most people prefer to sleep, eat and lay on the beach. Without a doubt, some of the best beaches in the world can be found in this region, including Meelup Beach, Bunker Bay, Eagle Bay, Yallingup Beach, Smith Beach, Sugarloaf Rock and many more.
Head to our latest article to view 55 best things to do in Margaret River.
EWE Wrap Up for Visiting Down South
We have been visiting the Margaret River wine region for decades now and it's the perfect place to spend a few nights or even a couple of weeks. It is not a cheap holiday. Not like the 10 free things to do in Perth. In fact, you could probably fly to Bali for the same price as your fuel.
And certainly, accommodation and food would be cheaper, but it does hold a special place in our hearts and if you are looking for a local getaway and a beautiful slice of Western Australia, then make sure you're visiting Down South on your list of things to do when heading to Perth.
TRAVEL TIPS
🏘️Book your accommodation
Booking.com will help you to book accommodation in advance and check availability
✈️Book your flight in advance
To find the cheapest flight options, you can use WayAway and find the most suitable option for you
🧾Get your tickets and tours
with Viator and GetYourGuide to get the most out of your journey
LOOK HOW EASY IT IS TO PIN THIS!
FOMO - do you have it?  Well there is no need to Fear On Missing Out here at Explore With Erin. Sign up to receive updates directly to your in box. I won't spam you, but I do promise a whole lot of awesomeness. What are you waiting for? Join Me!