My 4th visit to Singapore felt like the first. It had been 7 years since I was last here and boy, had things changed. Not only that, but it was also my partner's first time so it felt like we were doing everything together for the first time.
With 6 nights in Singapore and some help from the locals, I feel like I got a pretty good lay of the land. Plus, this was the longest I had ever stayed on vacation in Singapore. So, if you are thinking of holidaying let this quick guide to visiting Singapore be your chaperon.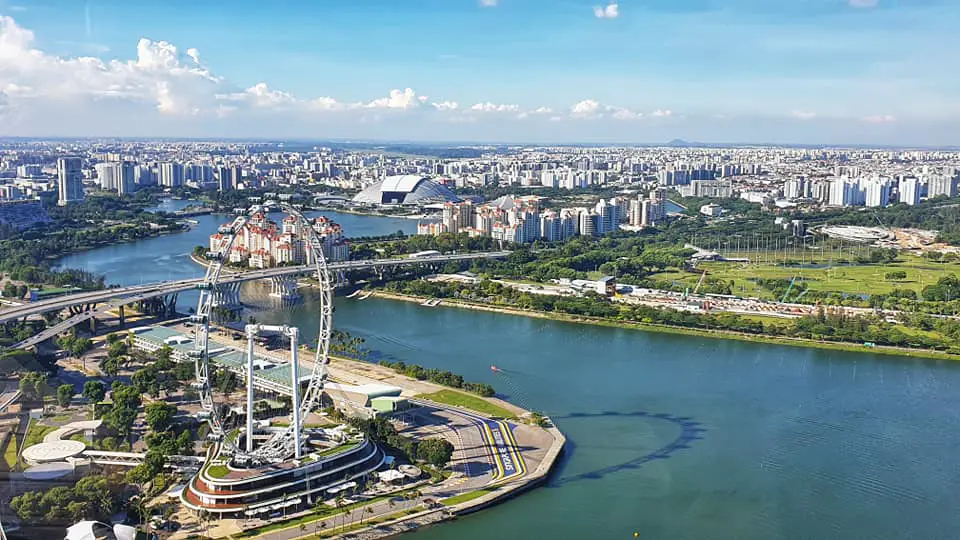 Where to stay when visiting Singapore
I have personally stayed at:
Park Regis Singapore, Clark Quay
The perfect location for our adult-only getaway. Across the road from Clarke Quay, a few minutes from Chinatown, a quick walk to Little India, an easy scoot to Suntec City Mall or the popular Marina Bay Sands.
Plus, they have a waterfall by the pool. Not many city hotels can say that.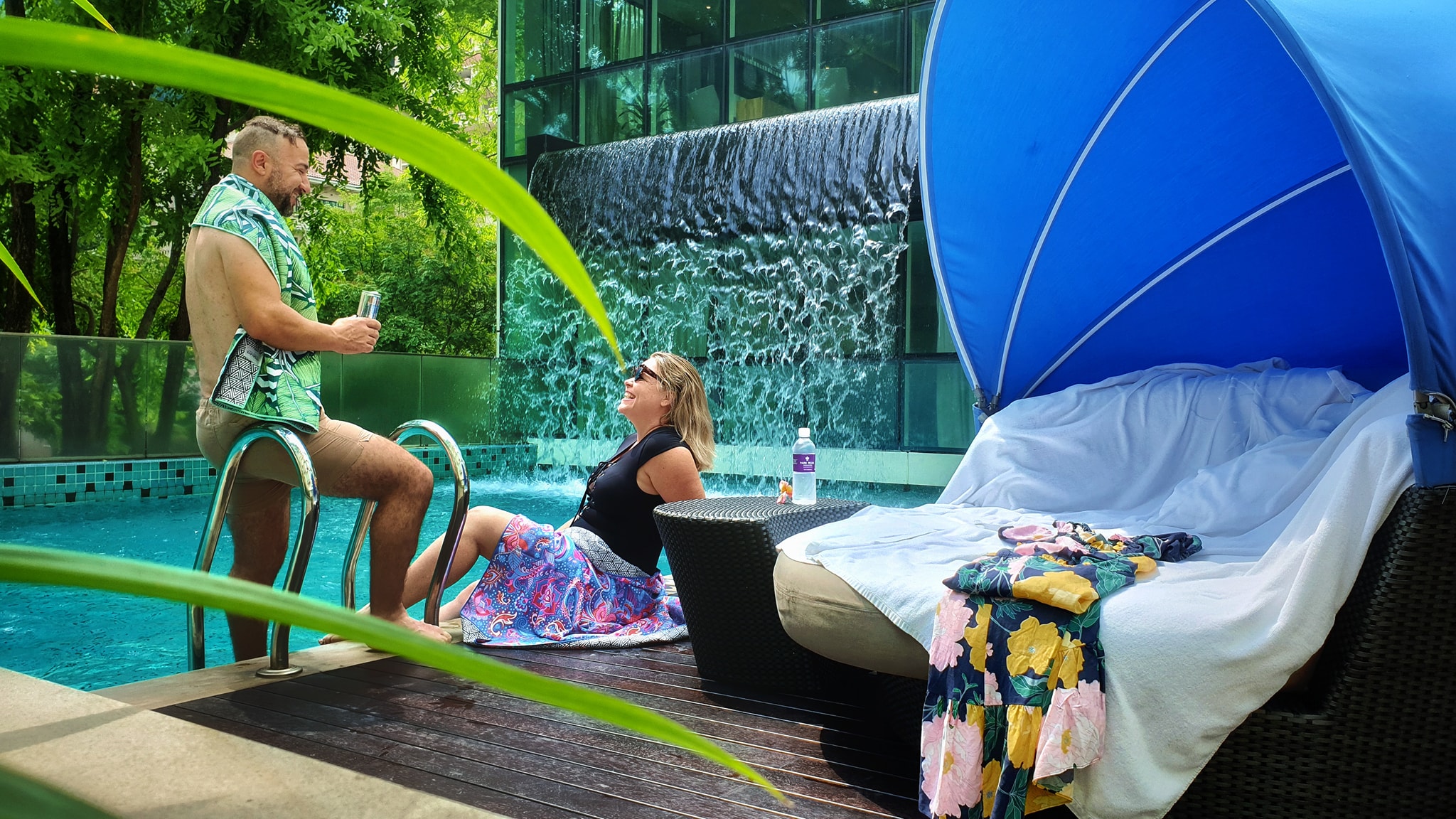 Check our full review here and check the availability and prices below.
Ibis Bencoolen, Bugis
Cheap and cheerful. Right next to the ultra-cheap Bugis mall. It does lack any facilities so the perfect place if you just want a room.
Great location for quick access to Little India and Arab Street. Plus, a hub for e-scooters.
Check availability and prices below.
Festive Hotel, Sentosa
This hotel is located in the fun capital. Sentosa is the perfect location for families and the kids and I thoroughly enjoyed our time at the Festive Hotel. This is the only hotel on Sentosa with a kid's pool.
Located near the Festive Walk, Universal Studios and Adventure Cove Waterpark. Not only is the location great for families, but so are the family rooms. Staying here also gives you access to the other hotel facilities located in Sentosa, like the Hard Rock Hotel pool and the kids club.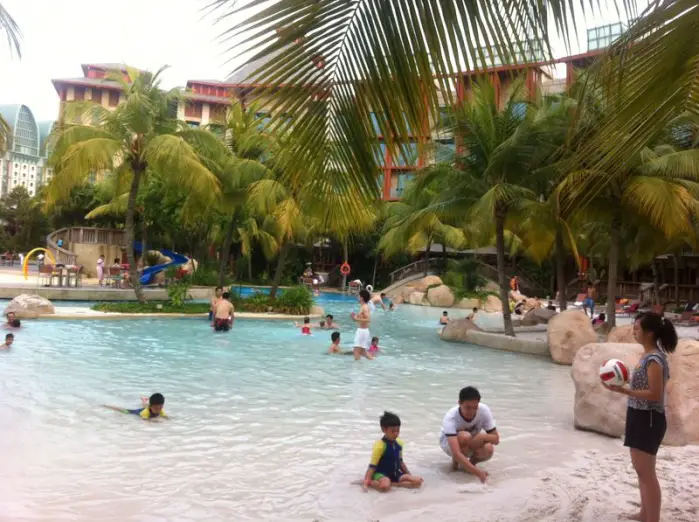 Check availability and prices here below.
WIFI
I found most restaurants, hotels and even shopping centers had free Wi-Fi. We were never out of signal for long during our stay in Singapore.
How to get around
Singapore doesn't have Uber, but you can get around the same way with Grab. A 45-minute journey is about $24, while Clark Quay to Marina Bay Sands will set you back about $8 – $10.
Walking is pretty easy if you are staying in the center of town. As is the public transport system.
My favorite way to get around though has to be the e-scooters. Popping up all over the city we hired a Neuron e-scooter several times. Electric with 2 speeds you can make your way around Singapore on pedestrian paths twice as fast. Click the mode to change the speed. And also try Neuron15 or FreeRide to get 15 minutes free. Make sure to return your scooter to a designated parking station to save $5.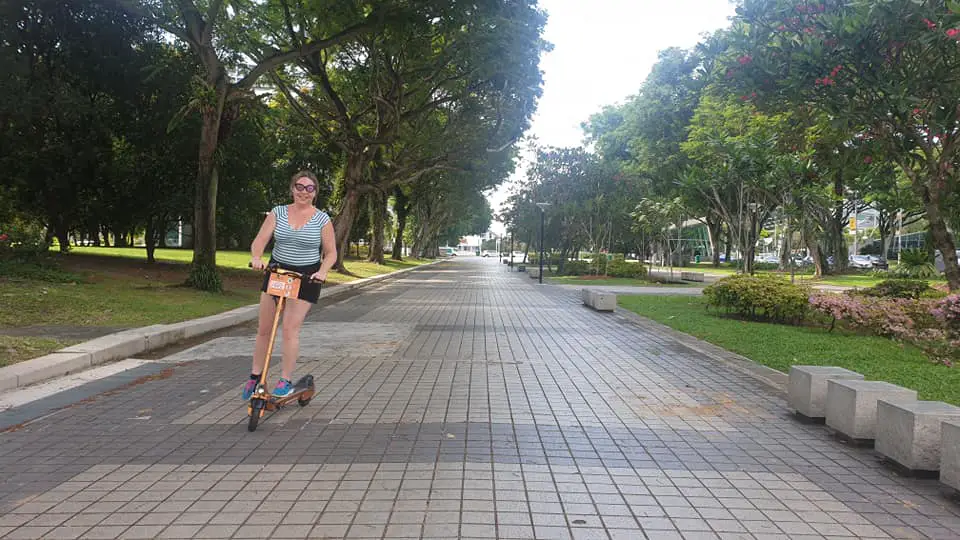 Where to eat when visiting Singapore
Here is a list of where we ate on our last visit to Singapore –
Satay By The Bay
My favorite place for satay. And more reasonably priced than many of the others I tried. 30 sticks – $20 and a plate of vegetables here is only $5. Coke zero is $1.80, fresh juice is $2.30. Chicken and rice dish $4.50.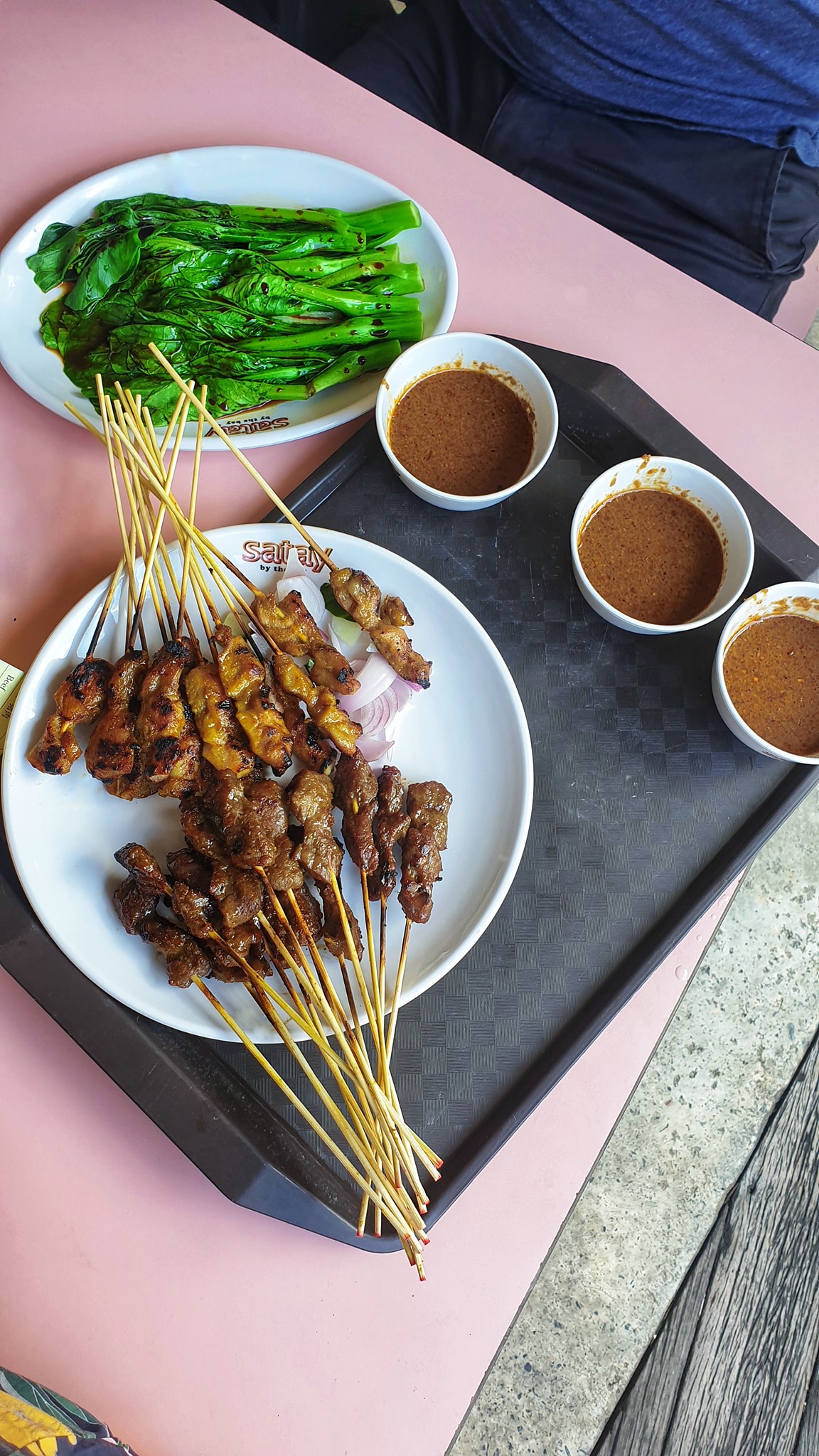 Shiraz Mazzeh
The kebab place in Clark Quay was not good. Long waits, super expensive and not a true representation of any type of kebab.
Lau Pa Sat
Hawker food court serving up some pretty good satay. $15 for 20 satay sticks, $10.50 for 15 satay. Veggies were expensive. A plate of bok choy in oyster sauce was $15. Sugar cane with lemon $2.50.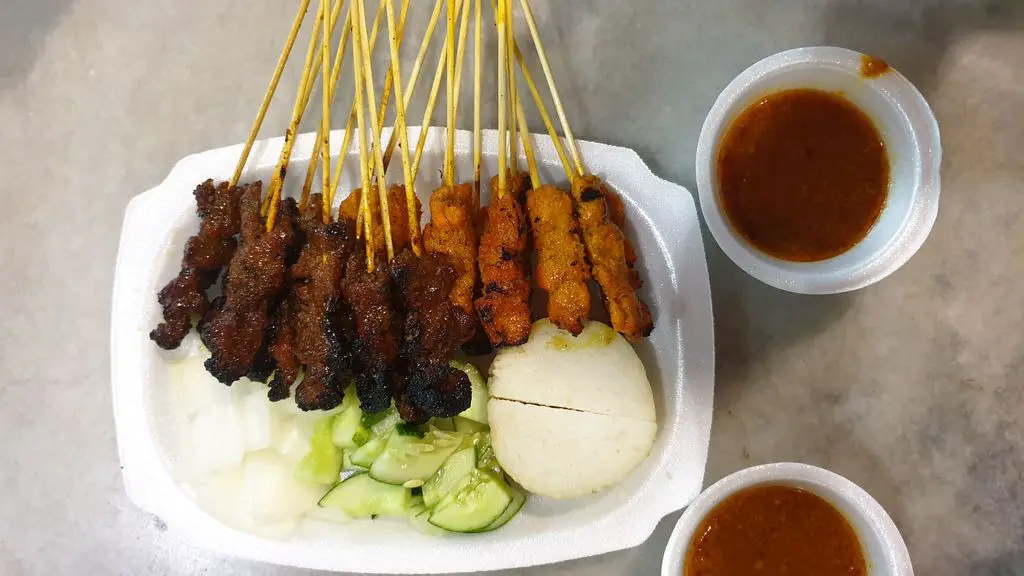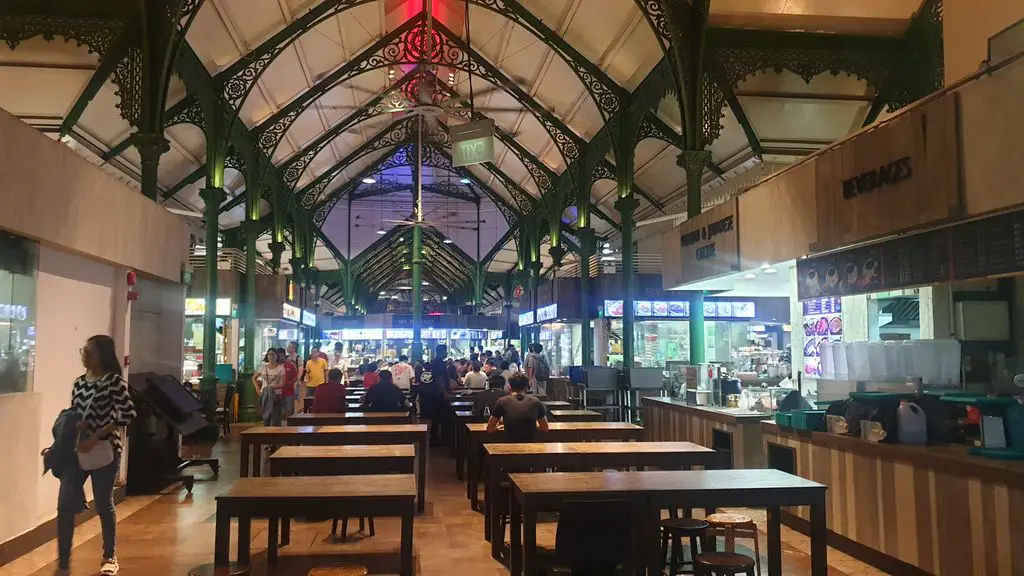 House of Kebabs
Since my partner is Turkish we headed to Arab Street in search of Turkish food. This one was recommended online. The food was pretty good, but small servings and very expensive. $25 for a dip plate and $40 for a mix meat plate. We shared both and ended up with a bill of $80.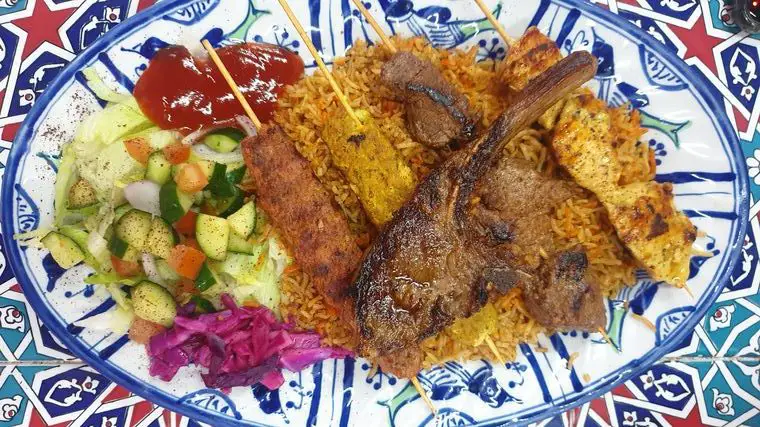 Beard Papas
Cream puffs of heaven $2.50
Craftsman Speciality Coffee
Coffee is so expensive in Singapore with a strong latte costing $7. This place did it for $5 and my partner said tasted fairly good. Right next to Beard Papas so you can get your cream puff.
Annalakshmi
An all you can eat vegetarian Indian buffet. It was so delicious and filling. Coming from a meat-eater, I admit surprise. Typically, most people give $8 – $10. We gave $15 each.
Chinatown Food Street
One of the best places to eat cheap, tasty and authentic local food in Singapore. Plus, a great place to find souvenirs.
Hong Lim Market & Food Centre
A local hawker center with down to earth food and modest seating areas. We enjoyed eating several items here on our hotel food tour.
Bali Thai
Asian restaurant in the festive walk on Sentosa. We headed out of Universal Studios to eat here since inside was so expensive. The food was spicy but good. The service was average and the price expensive.
KFC
Looking for some fast food relief? Singapore KFC has the real zinger. That is, it's actually spicy. So, treat yourself.
What to do when visiting Singapore
I have a whole article on Things to do with Kids in Singapore, but here's a quick list of things we loved without the kids.
Heritage Food Tour
One of the best ways to see the city is through a local tour. This tour is offered every Saturday through the Park Regis May to October. It takes you through Chinatown and surrounding areas trying Singapore delicacies like the local's favorite breakfast, Kaya toast or Indian curry puffs.  Plus, delicious desserts like Chendol.
It not only offers a great introduction to location cuisine, but it also gives you a quick overview of the city and places to visit. Plus, there was a historical element that was fascinating. 
Gardens By The Bay
Not usually one to enjoy a meander through botanic gardens, this marvel truly impressed me. It's nature art at its finest. And when you think you can't take any more nature there are these artificial trees that light up the night in a spectacular display.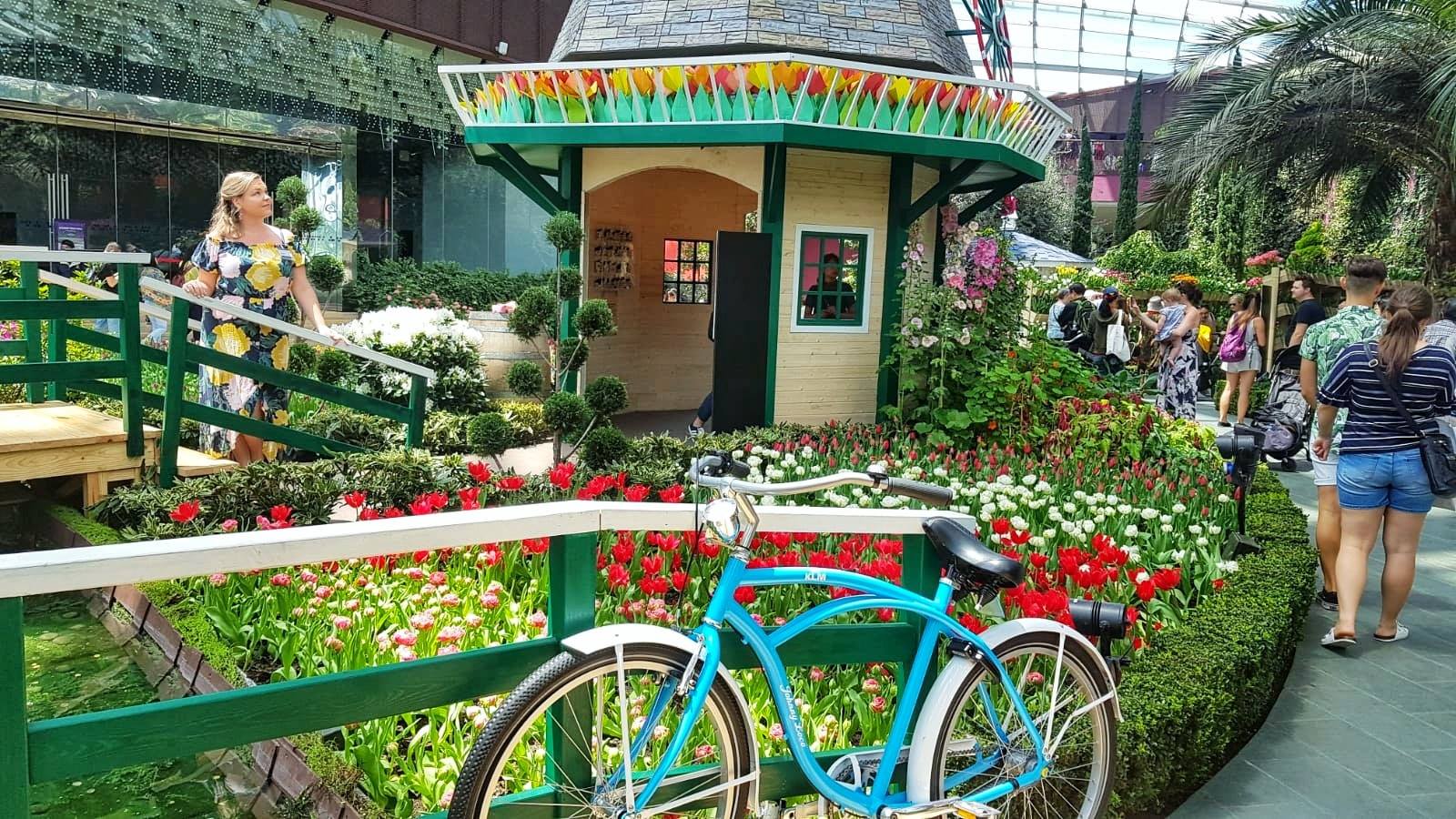 We were lucky to be there during the Netherlands display. My mother's heritage!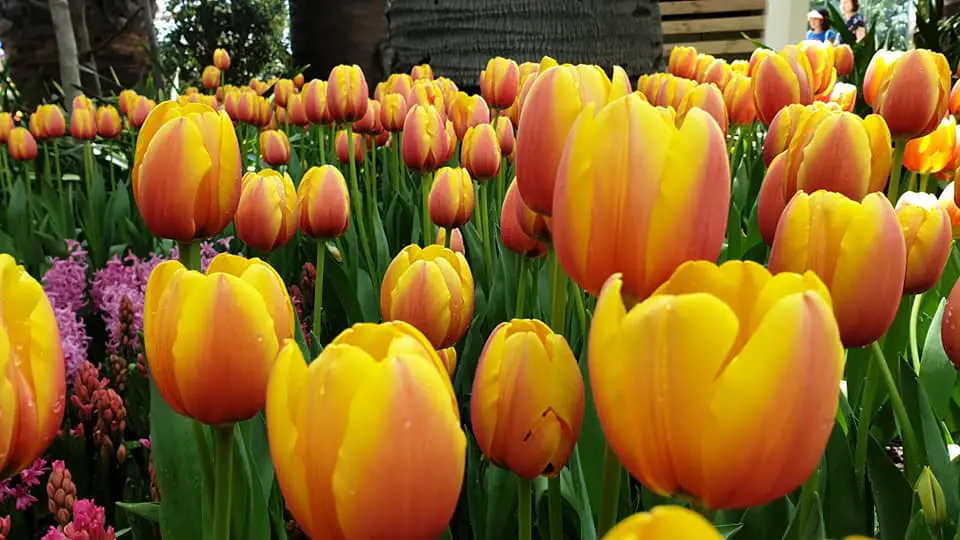 Also, don't forget to climb to the top of the waterfall and take the treetop walk for beautiful views of Marina Bay Sands.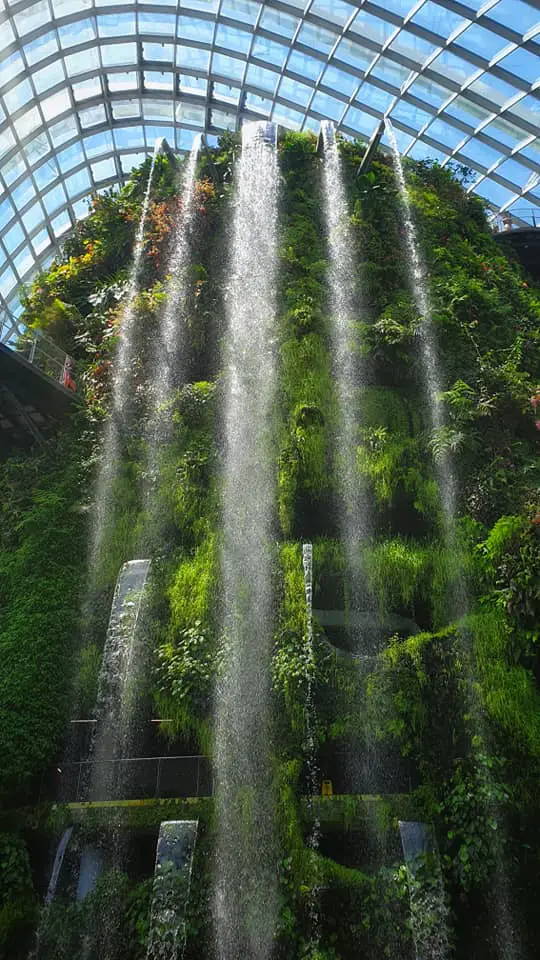 ArtScience Museum
My kids would have loved this, but even without them, I had a great time. The Alice in Wond4rland display was fascinating as it took us through the original and many copies made throughout the decades.
Also, in that hot Singapore heat, it was so fabulous to lie in a dark room on a beanbag and watch the Disney classic.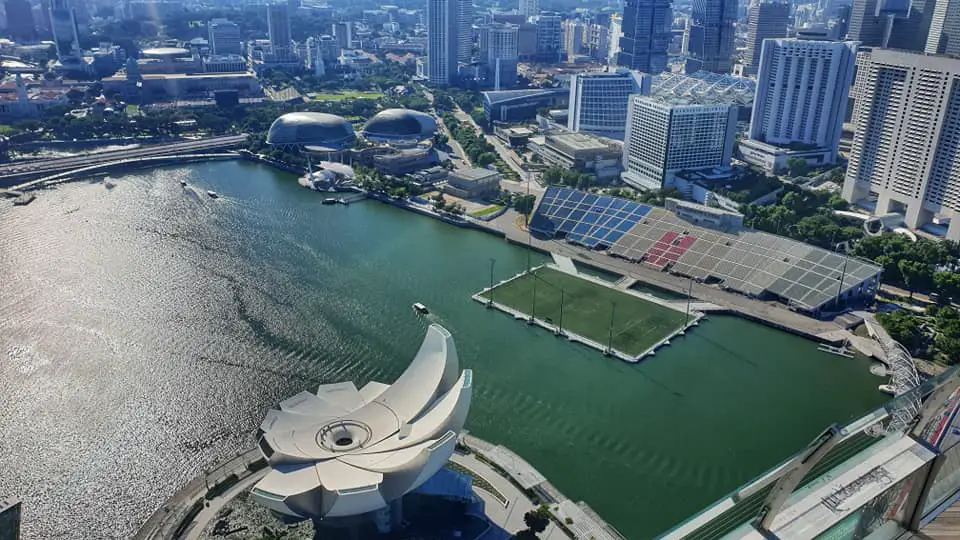 Marina Bay Sands
You know this one. You can't stop in Singapore and not see this icon building with it's almost Noah's ark spanning across three buildings. The shopping inside the buildings is epic with luxury brands and plenty of food options.
But the real fun starts when you take the lift to the top. And while you won't be getting that iconic shot in the infinity pool above Singapore unless you are a guest of the hotel, you can go to the observation deck for your pictures. Also, there are several bars up top to stop and enjoy a schooner as the sun goes down.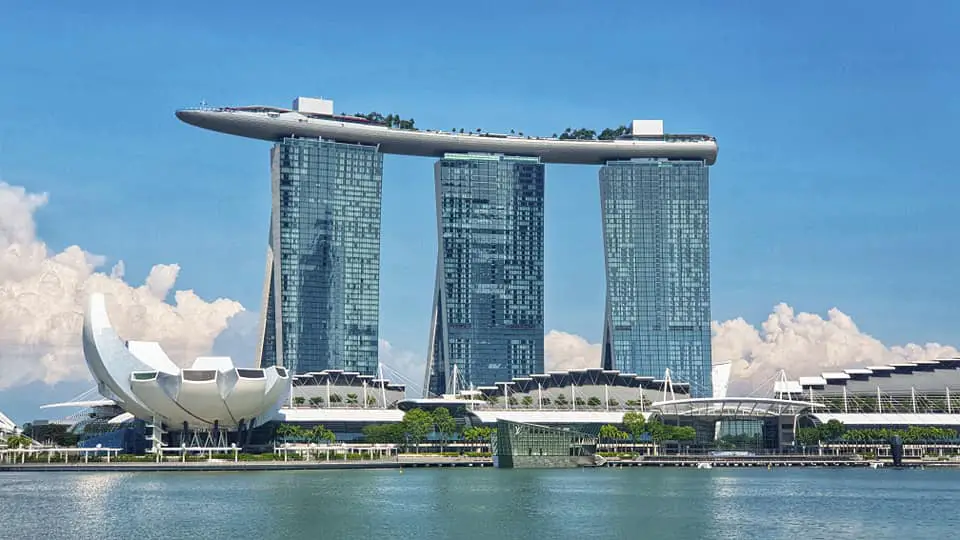 Nightclub
Located inside Marina Bay Sand is this thrilling club straight from Vegas. Three stories with an indoor ferris wheel and adult slide. We arrived at 10 pm and it was empty. This meant no lines for the attractions. The DJ and party did not get started until 1 am. And what a party. Be ready for sore feet and wee morning hours, because seats are limited and the dance floor is pumping.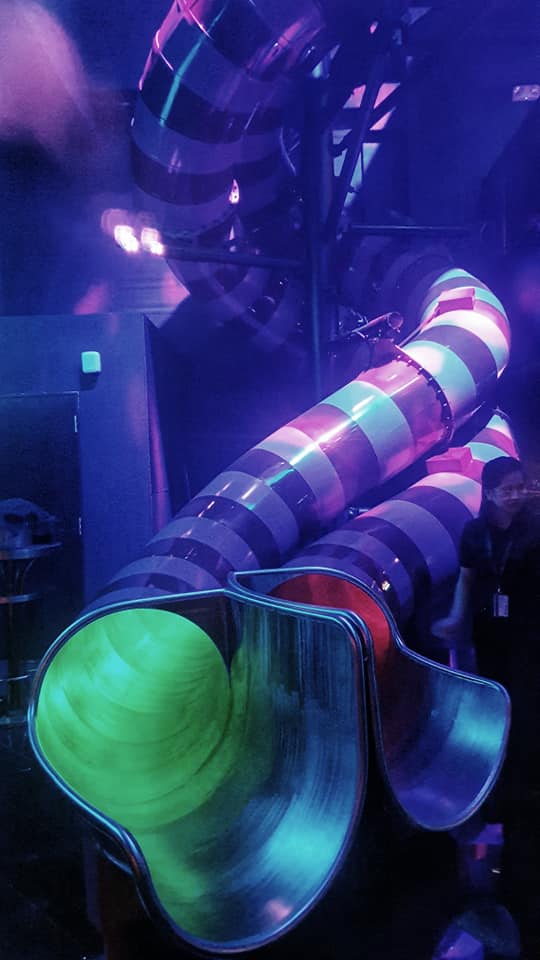 Shopping
There are so many great places to shop in Singapore from Butik Bugis, to the Sunshine mall to plenty of street markets. Luxury or budget there is something for anyone and you won't have to walk far to reach your local.
Clark Quay
It's a popular tourist destination that I didn't enjoy. Plenty of expensive food, bars and night clubs, however other than a walkthrough I wouldn't waste your money.
Universal Studios
My kids love this place, but not as much as me I think. Universal Studios has always been a winner for me. Disappointingly this hasn't changed much since the first time I went 10 years ago, but I also loved all the old rides I remember from back then. The two dueling roller coasters, The Mummy, Jurassic Park and don't miss the Waterworld show. A day is plenty for this size park and make sure you make use of the single lines where possible.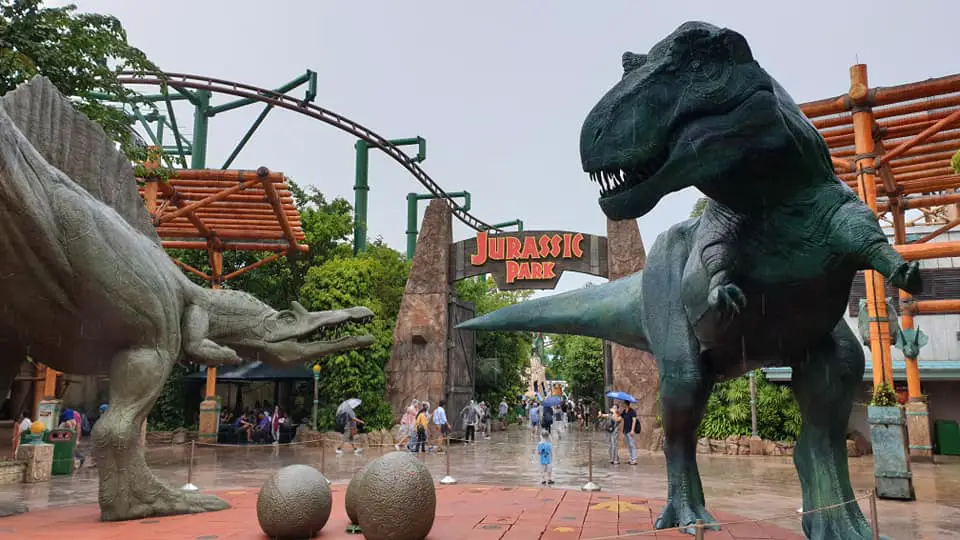 Sentosa
This man-made island paradise has a plethora of activities to keep you busy for days. Universal Studios is just one of them. Don't miss the sound and light shows or trying your hand at indoor skydiving. Bring a towel so you can get wet at the waterpark or just sit on the white sand beaches, imported all the way from Western Australia.
Day Trips From Singapore
Singapore is a gateway to so many other destinations. For instance, you can take a quick trip up to Malaysia for a day at Legoland or head on the ferry to Bintan for an island paradise.
You could spend days discovering the beauty of Singapore. After so many visits I still continue to go back so this is at its best a quick guide to Singapore. If you've been, did I miss anything crucial?
LOOK HOW EASY IT IS TO PIN THIS!
FOMO - do you have it?  Well there is no need to Fear On Missing Out here at Explore With Erin. Sign up to receive updates directly to your in box. I won't spam you, but I do promise a whole lot of awesomeness. What are you waiting for? Join Me!