If you'd told me as a graduating high schooler that I was to spend 5 years of my life traveling the world, creating my own job, and living a life of luxury. I'd have thought you were insane. But it turns out, it was all true.
Ten years ago I started a journey that changed my life. Many people have joined since then and not everyone knows where the journey began. So to celebrate my 10th anniversary I thought I would share a post on burning questions I frequently get asked about our previous nomadic family lifestyle.
BREAKING NEWS: Paradise Pack is back. Everything you need to create an income-producing online lifestyle business from scratch… Even if you have NO CLUE. Over $4,000 Worth of Life-Changing Expert Education.
Over 90% Off, Available For One Week Only! Click to get your Paradise Pack here.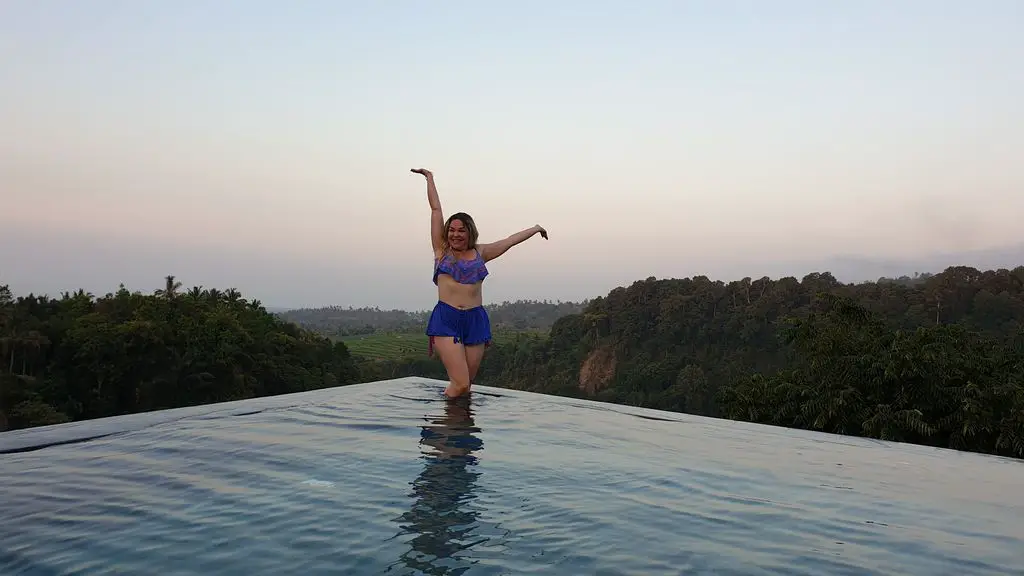 What is a nomadic lifestyle?
2011 my kid's father and I were sitting on the couch dreaming of two permanent residences. The further conversation moved to how it would feel to live a life where home is wherever you made it. It was no house, no van, no building, but wherever we were – all together.
The official nomadic lifestyle definition is "a way of life of peoples who do not live continually in the same place but move cyclically or periodically." In Erin's English nomad travel generally means ridding yourself of a home base and living a travel-centric life. It typically refers to travelers with no set plans who frequently move from place to place.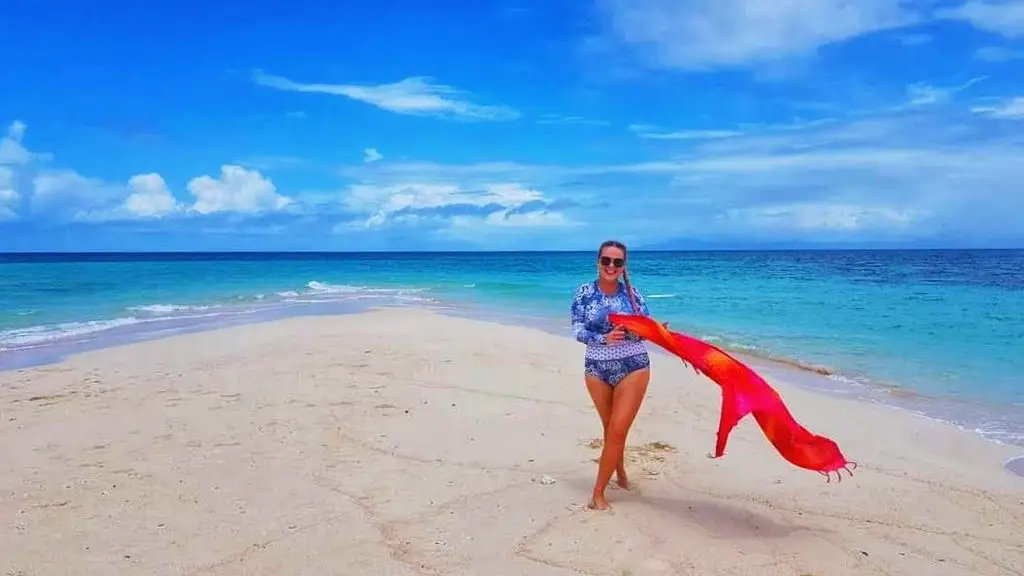 Why do nomads travel?
We had a good income at the time and were considering buying a more expensive home after we had just purchased a BMW convertible. Our thoughts wondered where does it stop? Once we have the more expensive home, what next? Wasn't there more than this rat race existence?
At the time I thought a nomadic family lifestyle was insane, with two small children, but by 2012 I was convinced that a 6-month stint around the world would be a bit of an adventure. An exit from a rat race I never intended to be in. It was never intended to last more than 6 months, but it went on for 5 years.
How do you start a nomadic lifestyle?
I have a great post about what you need to do to start your nomad lifestyle here. From bank accounts to selling cars, renting houses, and planning your trip.
I love to be super organized without too many surprises so I planned our entire 6 months upfront. All in South East Asia. 2 months in Bali, a month in Kuala Lumpur, a month in Penang, a month in the Philippines, and a month in Bangkok, Thailand.
It wasn't until after 6 months that I thought, "Hey, this is really working" and decided to ditch the return home plans and keep going, moving over to the other side of the planet landing in New York City for Christmas.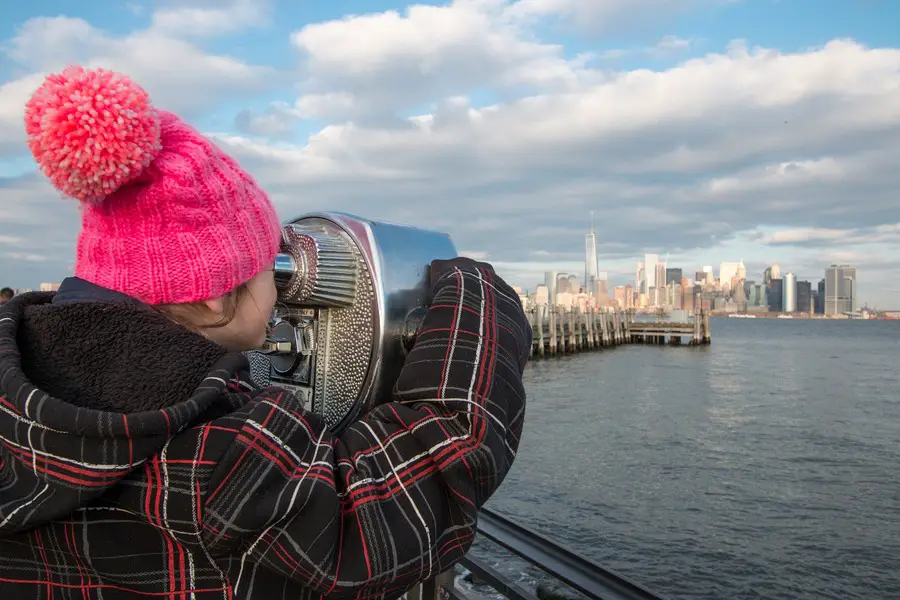 Where did you go?
You can find a complete list of places we traveled while nomadic here. In total across 5 years, I did 68 countries with 2 kids. Forbes labeled them some of the "world's most well-traveled children."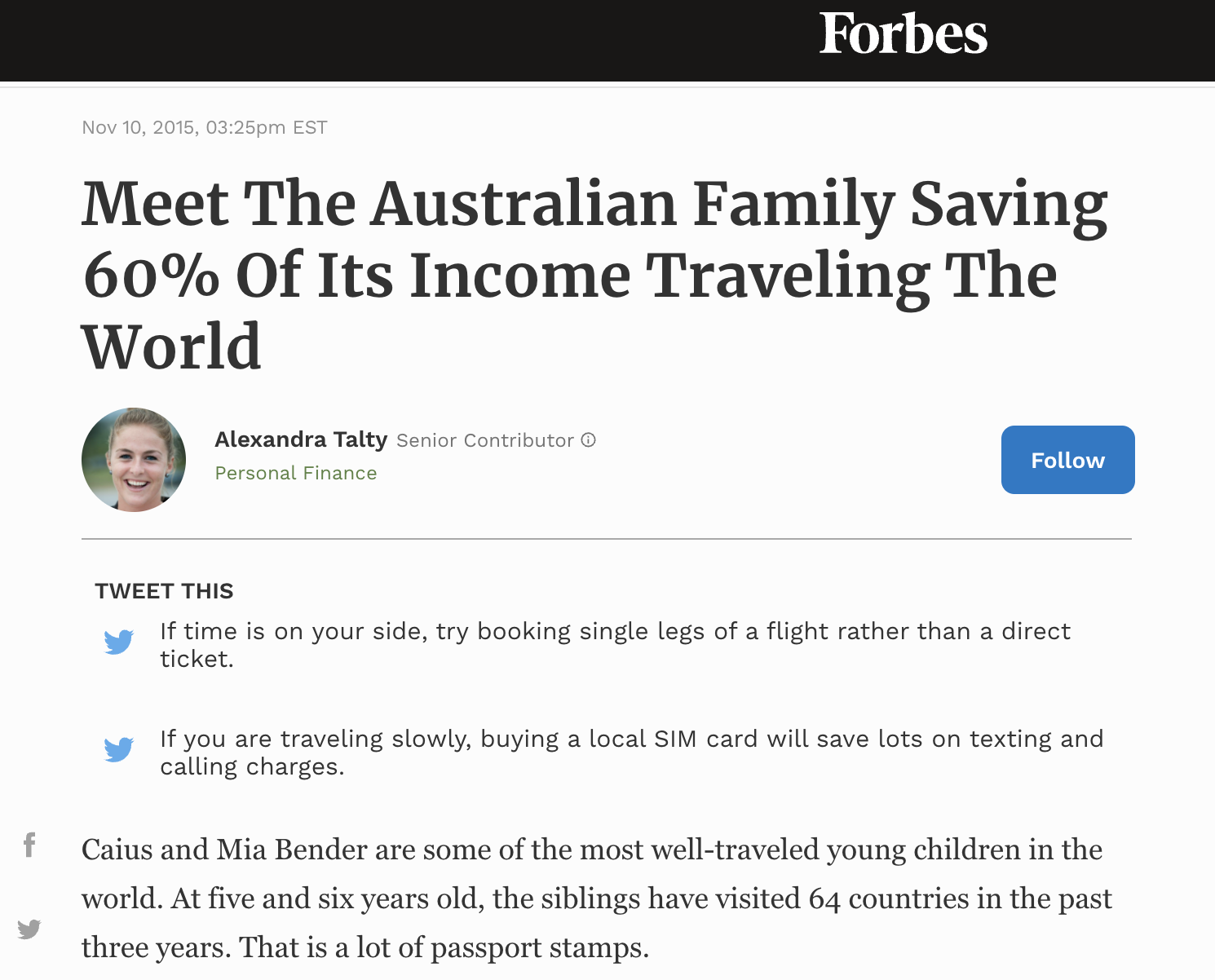 In a very short summary, our nomadic family lifestyle started with 6 months in South East Asia, before flying to the US and spending 2 months there. Then we went on a few months in the Middle East – Dubai, Turkey, Israel, Jordan.
After a quick visit back to Australia we then train traveled through Europe for 6 months, visiting the UK, Ireland, Luxembourg, German, Belgium, Croatia, Greece, Austria, Switzerland, Wales, Bulgaria, France, Italy, Spain, Poland, Romania, Malta, Turkey, and so on.
We missed Bali so we headed back to South East Asia and a quick visit home to Australia, before obtaining a US Visa. Then it was back to the US for 2 years with trips to Canada, Mexico, Guatemala to break up our visa options. Our final journey was a 15-day cruise around Hawaii, before flying home to Australia via where it all began – Bali.
How do nomads travel?
Our journey is so different to many. We traveled fairly fast in nomad travel terms. We were never in one place longer than 2 months. But if we had a long plane ride we tended to stay in that part of the world for a significant amount of time.
Hence we were in South East Asia for 6 months that first time.  We also spent 6 months in Europe. And 2 years exploring the US, Canada, and Central America.
I preferred hiring a car because I had two young kids with me on our nomadic family lifestyle journey and it was more cost-effective, easier & safer to get them around. However, I have taken trains, buses, chicken buses, helicopters, cruise ships, bicycles, tuk-tuks, taxis, husky sleds, reindeer sleighs, you name it.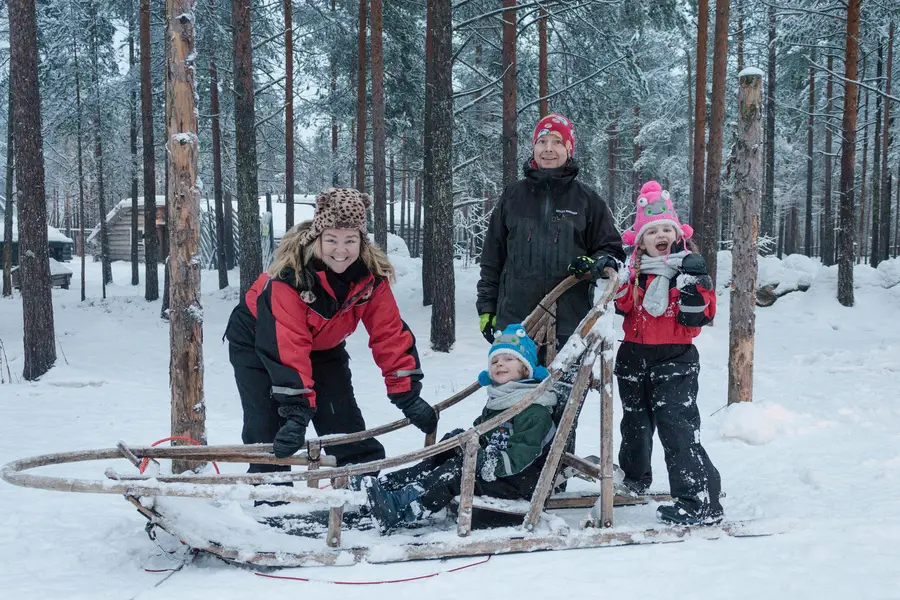 How did you afford a nomadic lifestyle?
One burning question I am always asked is how did I afford it. Nomadic travel is cheaper than living in a suburb, at least it was compared to Western Australia, one of the most expensive cities in the world.
At the time my kid's father was a web designer and I managed his accounts so we set off with the intent of him to continue working, which he could do as long as he had wifi and his laptop.
The very first day we arrived in Bali on our one-way ticket I wrote a blog post on my brand new website etbender.com. I had run a poll on my Facebook wondering if my friends and family would be interested in reading it and they said yes! So instead of retelling my stories over and over, I penned them down for everyone to enjoy.
It was less than 3 months later that I was in Malaysia, watching a Chinese Street Festival that a lady in the crowd called my name. She rushed up to me and said, "I can't believe it's you – I read your blog!"
I was gobsmacked. I thought only my friends read my blog?
I found a way to check my statistics and realized I had 6,000 people a month tuning in to read my online diary. I changed the name of my blog to travelwithbender.com and started writing more informative posts to all those that were enjoying my writing.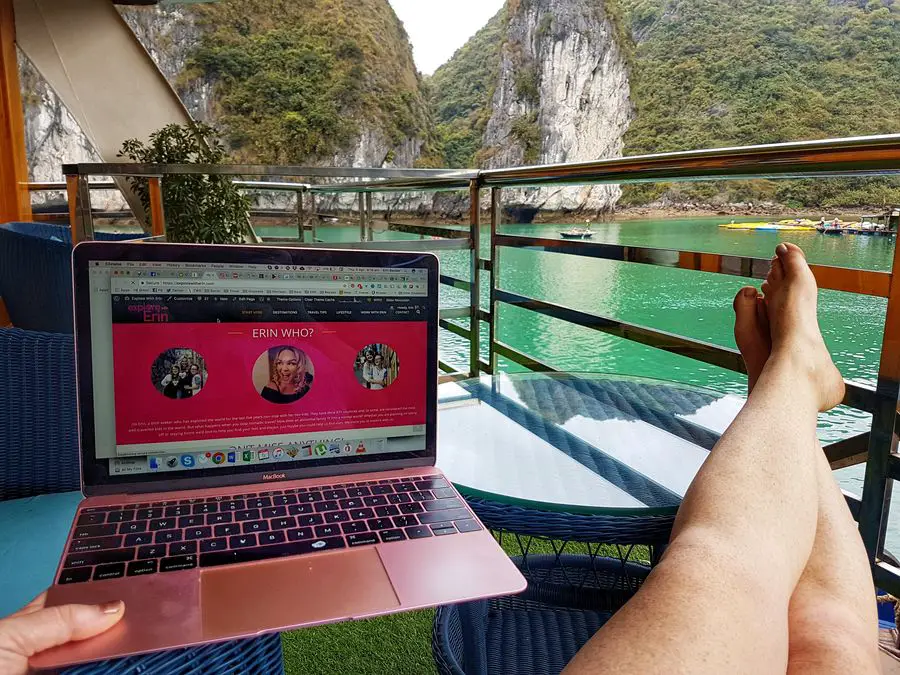 From that day I started to earn small bits of money here and there on my blog. And before long it was pulling in a very steady part-time income.
2 years later in 2014, my kid's father decided he had enough of doing web design and sold his business. He wanted to work on the blog with me. I did warn him that it was my blog and I'd be the boss, and he said that was fine until he found something else to do. He never did. From 2014 with both of us working on the blog it grew and became our full-time income. I created my own job and formed a modern nomadic lifestyle.
In 2016 my blog made USD 150,000 without including all the free travel, and products I was given. It was a sad ending for Travel With Bender though, as in 2017 the blog was stolen. 5 years of an online diary taken from me. It hurt. But out of the ashes Explore with Erin was born and I have continued to blog for ten years, making an income for myself and my kids. Many thanks to you, whoever you are reading now.
Please do leave a comment below and let me know how long you've been reading my stories, whether you started with Travel With Bender or you're a big fan of Explore With Erin.
Of course, not everyone is a web designer or a professional travel blogger so consider multiple other nomadic lifestyle jobs from working in hostels or bars as you travel, being a virtual assistant, teaching English, running singing classes or art classes online, lifestyle coaching, graphic design, marketing, and so on. I could keep going and if there is one thing the pandemic has taught us during the last few years is that there are many jobs that can be done remotely as a nomadic lifestyle job. 
How much does a nomadic lifestyle cost?
During our living in Perth we were needing almost AUD 12,000 a month to live comfortably. During our travels we found ourselves spending AUD 2,000 a month in most places. Or sometimes $4,000 if we were in a more expensive destination.
Our regular costs mainly consisted of:
Housing – I never planned to spend more than $2,000 a month. Most places were around $1,600 and included electricity, gas, Wi-Fi, even cleaning and breakfast in some places. Our first stop in Bali our place was $2,000 and included a full-time chef, cleaner, nanny, and security.
Transport – Our travel fund varied, but in most countries, we would hire a car for $400 a month or less. In some places, we didn't need any transport. Flights were made during low seasons and sales, so we received maximum benefit of our money. For instance, when I was in the Philippines I found a 2 cent sale on one of their most beautiful islands!
Food – We ate at home inexpensive countries, and out in cheaper countries, like Bali or Turkey.
Sim cards – Getting data in a country is important, but never very expensive.
Insurance – I never travel without travel insurance and I always recommend you to do the same. SafetyWing is a great choice for nomads and is so cheap! Check your quote here.
What did you love about your nomadic lifestyle?
Living a nomadic lifestyle has its advantages. At the time dealing with a toddler having a screaming fit on a Caribbean island was so much more ideal than in the suburban town of the most isolated city in the world.
The freedom to go wherever whenever is so freeing. The tasting of new food, the smelling of new smells, the seeing of new sights, all so stimulating. Watching your kids see the world is like being a child again, with new eyes, new thoughts, giddy excitement.
Not being confined to a 9 to 5 job, or Keeping Up with The Jones, but to be free to have little belongings, but rich in a whole lot of experiences.
This could be a whole post in itself.
Were there any problems with a nomadic lifestyle?
Yes, there certainly was. And I have written several posts about it.
Nomadic travel destroyed my commitment
7 startling realities of nomadic travel
Plus, I have a whole series on other people who have exited nomadic travel and the reasons why starting with the end of my 5-year journey.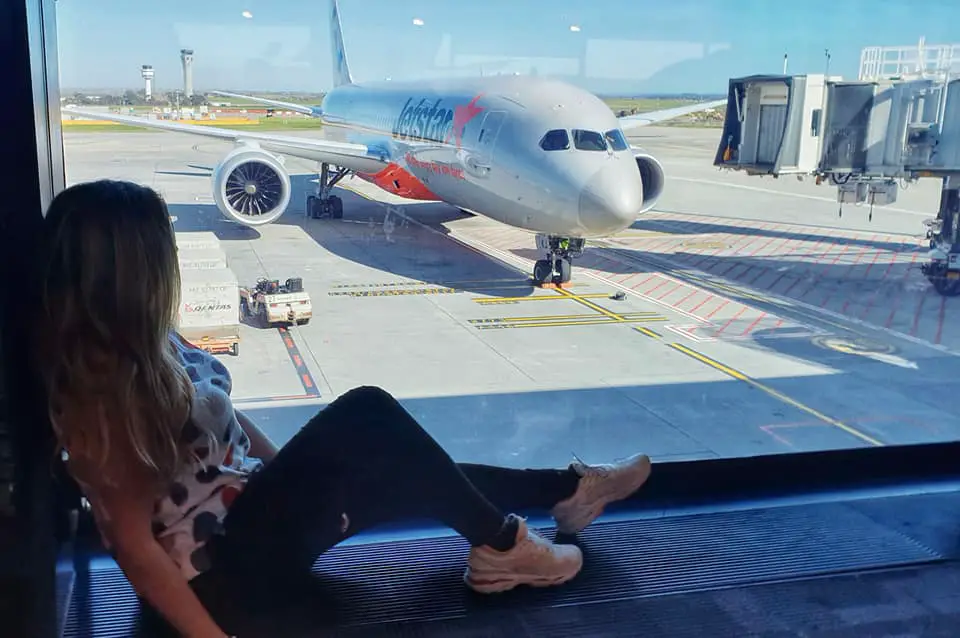 Would you attempt a nomadic lifestyle again?
Yes and no! I think a slower more deliberate travel, between home periods, is my ideal world. I never want to be disconnected from a community again or miss loved ones for years at a time. But do I long for months of travel? Heck yes. It's very addictive. And once you start you realize there is so much more to see.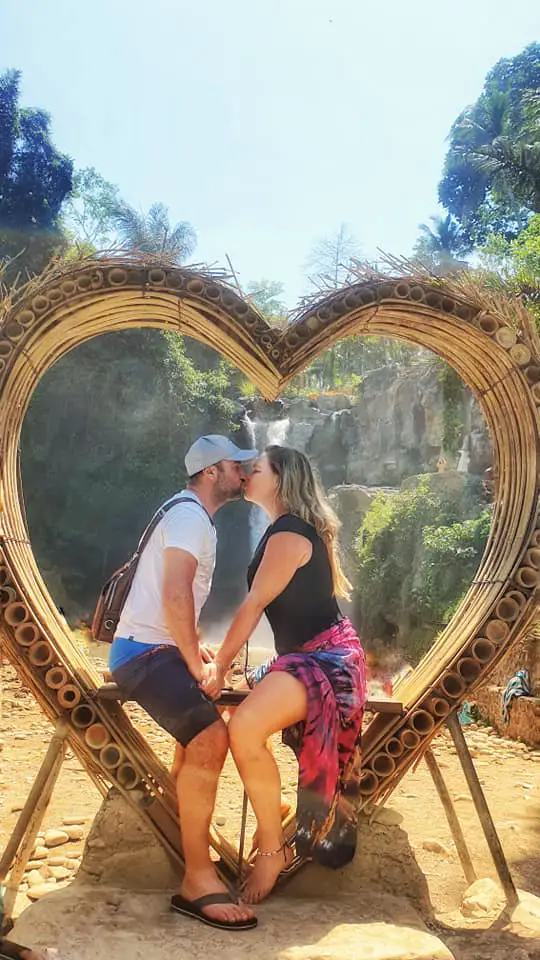 Can I have a nomadic lifestyle too?
If you want to, you can. I believe anyone can. I wrote a post on the practical steps you need to start your nomadic lifestyle here. The mental part is up to you.
Some people go for a year, some for two, people like me go for 5. It is possible. Would you want to?
Did I miss any questions? Please ask below. I am more than happy to answer!
LOOK HOW EASY IT IS TO PIN THIS!
FOMO - do you have it?  Well there is no need to Fear On Missing Out here at Explore With Erin. Sign up to receive updates directly to your in box. I won't spam you, but I do promise a whole lot of awesomeness. What are you waiting for? Join Me!