I moved from Australia to London in the United Kingdom on my 20th birthday. I lived in North London for one year and it was a single girl's dream city. Plenty to see, plenty to travel to, so much to eat, and so many friends and boys to meet.
In 2007 I visited London with my husband. We were DINKS (Double Income No Kids) and it was just as exciting. Lots of shows and fancy restaurants, easy traversing through the crowds at Buckingham Palace, and strolls through Hyde Park.
I didn't believe this city would ever be good for children and truly believed that 2007 would be my last visit.
It wasn't.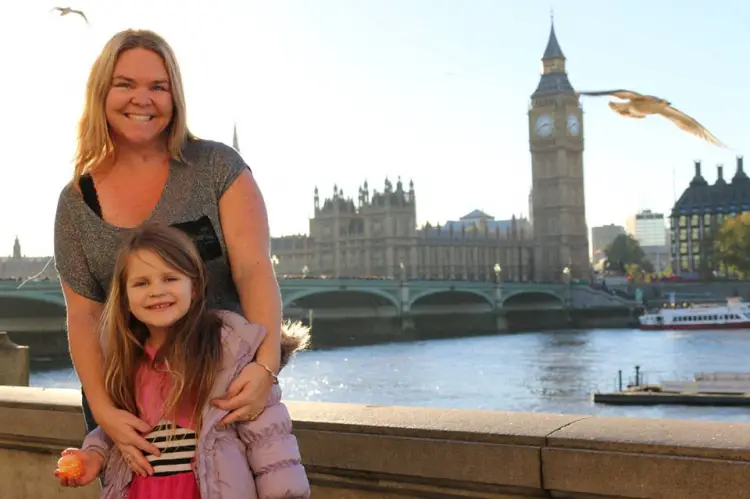 Is London good to visit with kids?
I've taken my kids three times to London now and if I thought the city was great as a single or loved-up couple, nothing prepared me for how wonderful it is with children.
What is good to do with kids in London?
I have a great list below of 15 things to do in London with kids.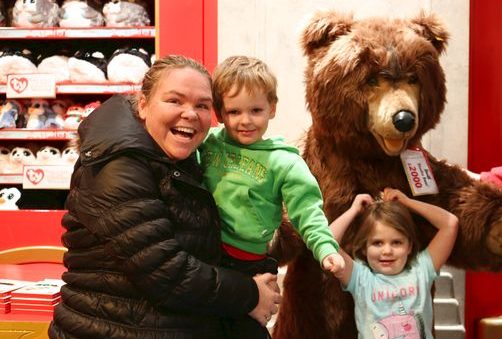 Which area in London is best for families?
I've housesat, stayed with relatives, and friends, and spent time in some of the best hotels in London, like:
We have stayed at The Majestic Flemings Mayfair Hotel – CHECK PRICE HERE.
Qbic (Now The Corner Hotel) – CHECK PRICES HERE.
Melia White House – CHECK PRICE HERE.
Each has pros and cons, but you really can't go wrong with any location in London. There is always something to do.
But if you need me to pinpoint a location Richmond is probably the most popular spot with its open parks and family friendliness.
How do you get around London with kids?
Get an Oyster Card so you can travel on public transport easily without the need for cash. Children under 5 are FREE in London on all forms of transport – rail, tube, bus, etc. Unlimited transit in Central London zone 1 and 2 for a week was a hefty £33 (AUD$57) back in 2013 and a lot more now. You can check her for up-to-date fare pricing.
The following week we did manual top-ups as we traveled less by tube and more on foot. An average tube ride was £2.10 each (AUD$4).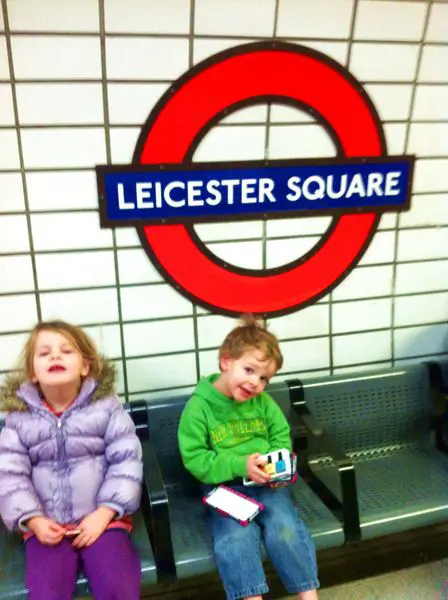 Where can I take the kids in London?
Where can't you take kids in London? Take them everywhere. It's a magical city.
How Can I Save Money In London?
Check out The London Pass. It makes sightseeing around London all that much easier. It is a tourist card that includes free entry into over 60+ top London attractions and tours, plus a 160+ page guidebook, and fast-track organized entry. There's also a version of the card which includes public transport, so that's one less thing to organize.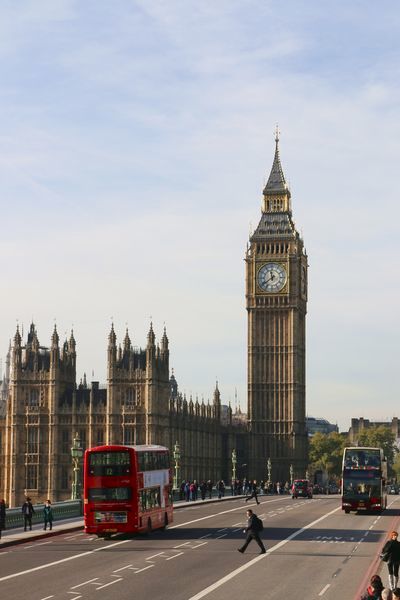 Why is London good for families?
London is packed with fascinating historic sights, bags of culture, world-class museums, parks and wide-open spaces with excellent playgrounds, and plenty of things to occupy kids of all ages.
But it does have its lowlights too.
What Are The Lows of London With kids?
London is very expensive. Coming from Perth, Australia we found most of the prices on par so not as shocking, but compared to ANYWHERE else in the world it is pricey.  Consider using a love holiday discount code when visiting to help with your expenses.
Trying to get around London with a stroller is hard work. Not only a stroller but a double stroller for our first visit in 2013 when the kids were 3 and 4 years old. The London Underground was not made for strollers.
While the tube is probably the unfriendliest thing you will find in London, there are plenty of free activities that make up for that.

What are the highs of London with kids?
Two hours in a toy store. Free museums. Luxury hotels. Celebrity spotting in playgrounds. You name it.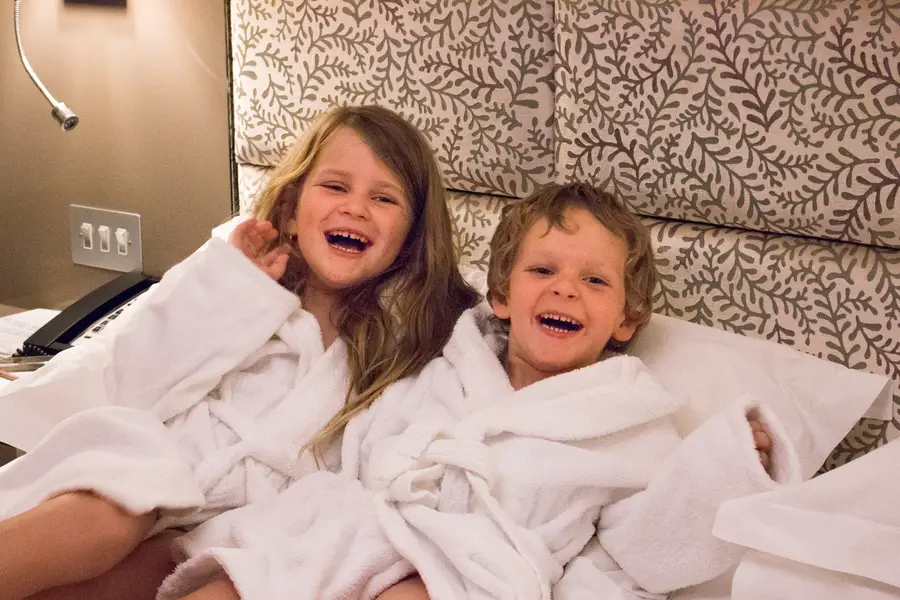 15 things to do in London with kids
I am sure a city as vast as London has so much more on offer, but here are the best places, as voted by my very well-traveled children.
1. Don't Miss The Harry Potter Studio Tour
Location: About an hour's bus ride from the city center – Studio Tour Drive, Leavesden.
Cost: Online price – Adult: £51.50, Child 5 – 15: £40, Under 4: free.
Family 2 adults, 2 kids or 1 adult, 3 kids: £160
Check exclusive Discount Ticket Prices here.
Age Guide: If your kids have watched Harry Potter they will love it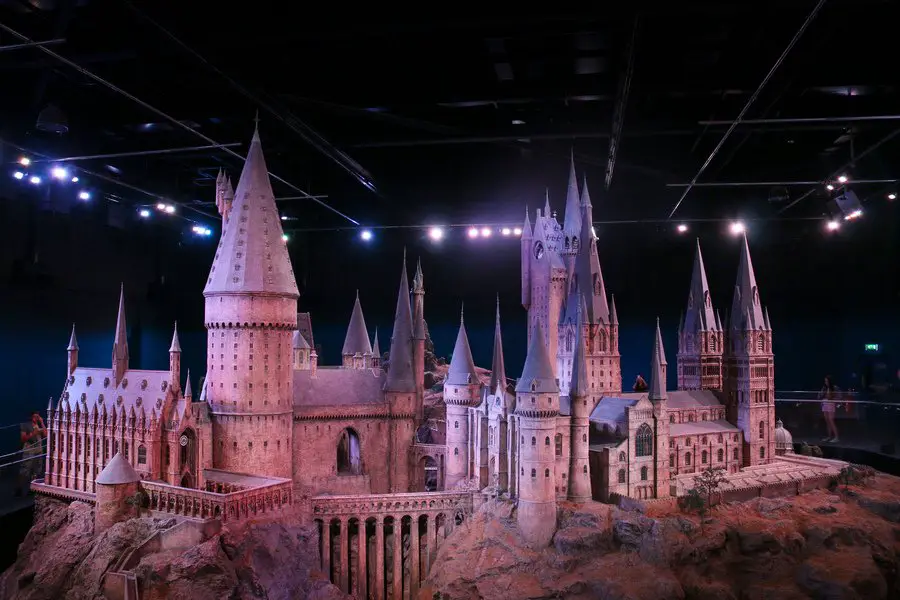 How can I describe this experience? For Harry Potter lovers or movie lovers in general, the studio tour will delight and enchant you. You can walk through the main hall of Hogwarts, see how they made larger-than-life fantasy characters, try Butterbeer and see costumes and props from the actual movie.
Tip: Skip the audio guide, there is so much to see and listen to that you will need all your wits about you just to enjoy the plethora of attractions on offer.
We visited the very first session, which the staff commented was rather small. After close to 3 hours of touring on our departure, we noticed it was packed. All the schools had arrived, so go early in the day.
2. All Day Fun at London Theme Parks
Considering the weather in London, you may be surprised by how many theme parks can be found in and around the city. Since we were there in the summer, we decided to visit two all-time favorites.
LEGOLAND Windsor
Location: Winkfield Road, Windsor, Berkshire – about 2-hour drive west of London.
Cost: 1-day online price – Adult: £38, Child 90cm – 15: £38, Under 3: free.
Check exclusive Discount Ticket Prices here.
Age Guide: Under 13 would be my kid's recommendation.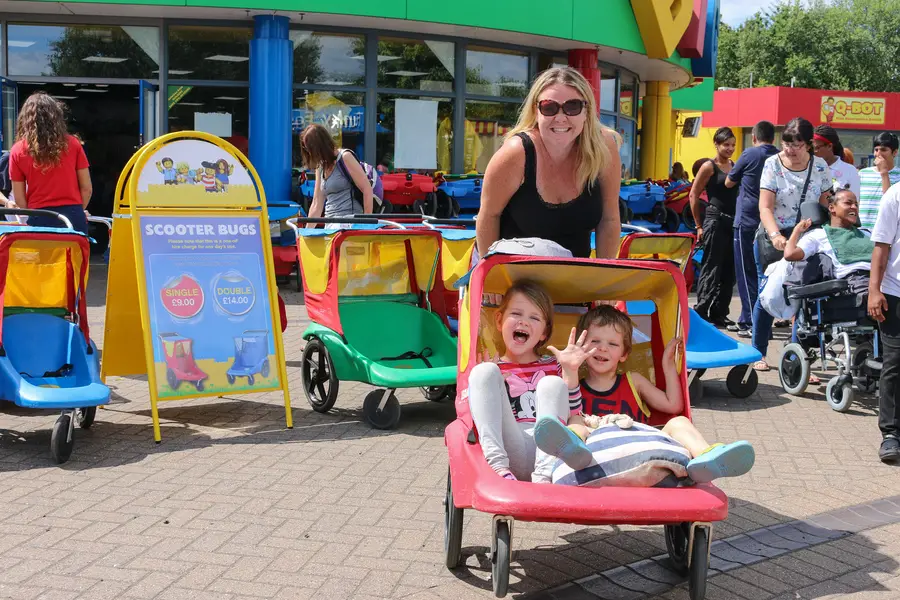 This park is one of the biggest LEGO parks we have been to so far with 55 interactive rides, so many live shows to choose from, building workshops, driving schools, and much more sprawled across 150 acres. It's well-shaded and has a small water playground, 11 restaurants, cafes, and 7 shops.
Tip: In 2015 Kids eat free at selected restaurants after 3 pm. Pack snacks and eat a late lunch to save money.
Also, you can find free adult tickets on Kellogg cereal boxes at certain times of the year – BIG SAVINGS!
Check out LEGOLAND Malaysia here.
Paultons Family Theme Park
Location: Romsey, The New Forest, Hampshire
Cost: Advance online price – Adult & kids over 1 meter: £41.75, Child under 1 meter: free.
Family of 3: £125.25. Family of 4: £167. Family of 5: £208.75
Check exclusive Discount Ticket Prices here.
Age Guide: Under 7 is my kid's recommendation.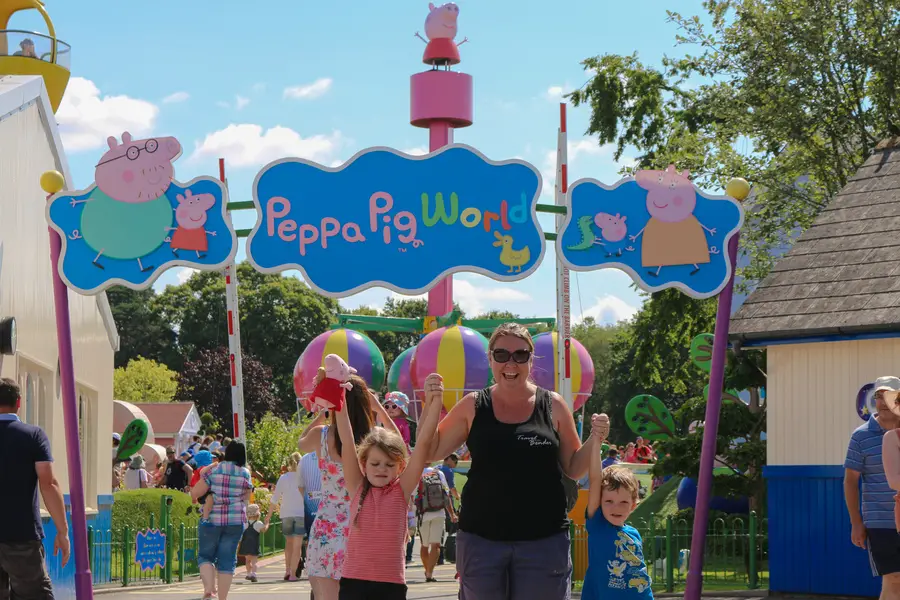 This park is just perfect for kids under 7. There are plenty of rides they can go on alone and the biggest drawcard is Peppa Pig World. Kids go nuts in there.
A few great roller coasters and plenty of opportunities to get wet make a fun day out.
It's quite a decent drive outside of London along the M3 motorway – 2.5 hours southwest, but not unpleasant.
Tip: Do the rest of the park before Peppa Pig World. Schools and younger kids usually leave by 3 pm and we sped through Peppa's World much faster when they were all gone.
Tip 2: Make sure you grab these Peppa Pig shoes for your little one for those perfect Instagram photos.
3. Check out underwater life at SeaLife London Aquarium
Location: Next to the London Eye – County Hall, Westminster Bridge Road, London.
Cost: Online price – Adult 16+: £28, Child 3 – 15: £26, Under 3: free.
Check exclusive Discount Ticket Prices here.
Age Guide: All ages will love this aquarium.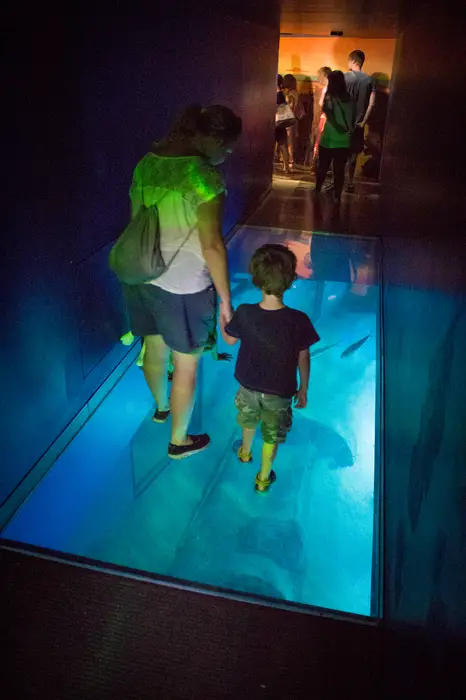 Located on the Thames River with a marvelous view of Big Ben and the London Eye is this surprising finding.
We have always been a fan of SeaLife and this aquarium has over 14 themed zones. We loved the design of each, from a lush leaf ceiling in the tropical-themed area to white, icicle-clad finishings in the Antarctic area.
There are over 500 species of sea life and more than 2 million liters of water. My daughter fell in love with a penguin that followed her around the tank, while Caius couldn't help but be mesmerized by Nemo's tank.
Tip: Get a priority ticket to avoid the queue at the front. In summer, it's worth it.
4. Spend Hours For Free In Hamleys Toy Store
Location: 188-196 Regent St., London
Cost: Free, unless you find yourself tempted to make multiple purchases
Age Guide: My 3 and 4-year-old loved it, but so did I!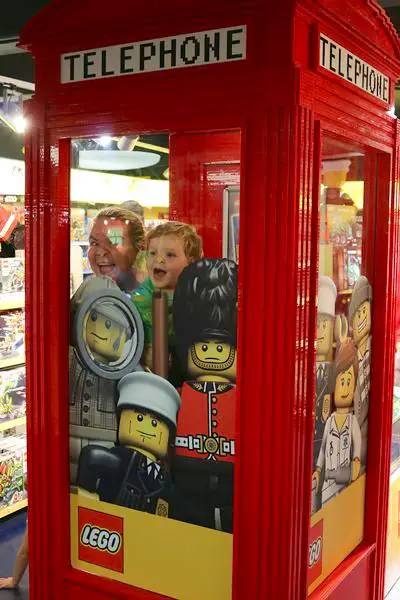 Similar to our visit to FAO Schwartz in New York, we found Hamleys even better. Over 7 floors of "I want's", but also boatloads of fun.
There were so many toys that the kids could play with and enjoy, not just boxed-for-sale items.
Mia had her fingernails painted, her hair brushed, and Caius pushed a pram around the whole store. 2 hours went so fast and finally, we were pulling them out the bubble-blowing door.
5. Ride The Hop-On-Hop-Off Bus
Location: 17-19 Cockspur Street, Trafalgar Square, London
Cost: Online price – Adult: £32 – 42, Child: £15 – 19, Family: £79 – 104
Check exclusive Discount Ticket Prices here.
Age Guide: All ages will love the hop-on-hop-off bus.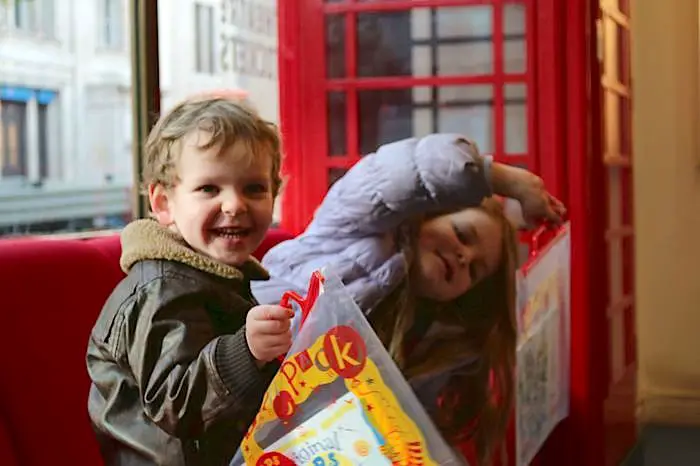 One of my favorite way to travel with the kids. If they get tired they can nap while you continue seeing the sites. Plus, so much easier to navigate than the tube.
This Hop On Hop Off is a fun and easy way to see all the most popular sites in London, including Buckingham Palace, Trafalgar, Square, St Paul's Cathedral, Tower Bridge, and Big Ben.
The map they provide is also useful for walking.
Red buses feature a live guide, and yellow buses do multilingual audio tours. There are lots of stops around town and they run every 15 – 20 minutes.
The Original Tour is our choice because the kids got a little Kids Club bag and they have their audio station on the tour. They also give out free rain ponchos.
The open-top buses have a handy covered area at the front of the top deck, which is much warmer in cold months, with still awesome views.
6. Take A Thames River Cruise
Location: About an hour's bus ride from the city center – Studio Tour Drive, Leavesden.
Cost: Online price – Adult: £19.50, Child 5 – 15: £12.75, Under 4: free.
Free with the London Pass or your hop on hop off tour above.
Check exclusive Discount Ticket Prices here.
Age Guide: All ages will love the Thames River Cruise.
When purchasing the Original Tour's hop-on-hop-off pass, it also includes a cruise up the Thames River at any time you wish.
We didn't realize how long it went, and our jam-packed schedule caught up with us so we had to abandon ship at Greenwich and catch the tube to our next destination.
But it was a fun ride and an easy way to see the sites without lugging kids around. There was plenty of room for the kids to run around inside where it was toasty warm, or head upstairs to the open-air deck.
The views are unmatched as it passes under the Tower Bridge.
The boats leave each pier around every 40 minutes. The full length of the cruise, heading from Westminster to Greenwich piers, takes 70 minutes one way, and 180 minutes return.
From the comfort of the sightseeing boat, you can see many of London's most famous buildings and cherished landmarks, including the Houses of Parliament, Big Ben, the Tower of London, Tower Bridge, Shakespeare's Globe, the Tate Modern, Cutty Sark, and The Shard.
All the boats are heated and you can purchase food and drinks on board.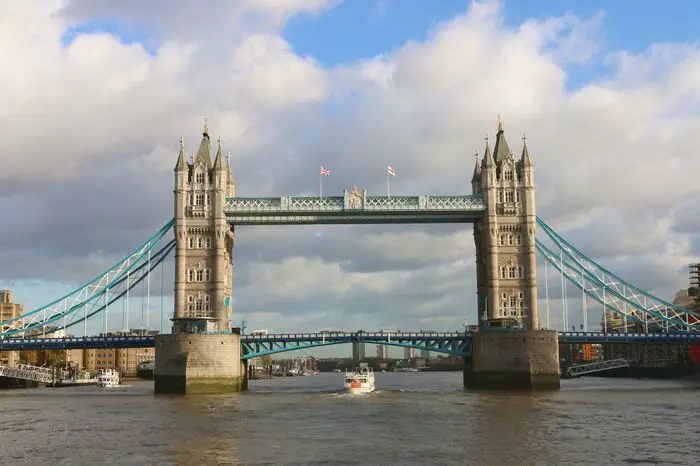 7. Complete A Circle On The London Eye
Location: Riverside Building, County Hall, London
Cost: Online price – Adult: £26, Child 3 – 15: £26, Under 3: free.
Check exclusive Discount Ticket Prices here.
Age Guide: All ages will love the London Eye.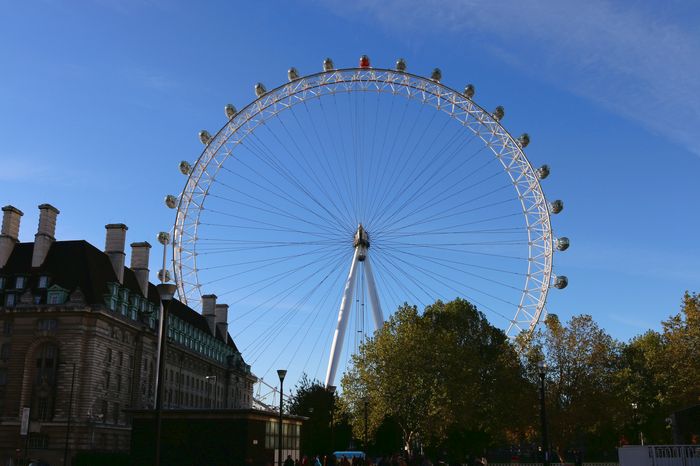 The Ain Dubai is the world's tallest Ferris wheel and is double the size of the London Eye! But The London Eye has impeccable views across the Thames, Big Ben, and the Houses of Parliament.
The kids were more interested in staring at the water below and watching how high we went.
The Eye also included a ticket to a 4D movie version of the Eye, which the kids wanted to watch again and again.
8. Walk Along The Thames River
Location: Start near Southwark Tube Station
Cost: Free, unless you buy hot, fresh donuts. 
Age Guide: All ages will love a short walk along the Thames.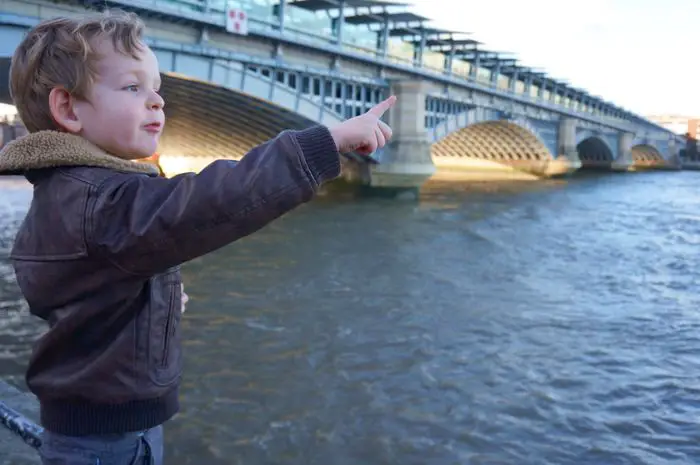 While I was having fun with Mia in Birmingham, my son got to a walk along the Thames, west of the Founder's Arms, near Southwark tube station.
A busker blowing giant size bubbles kept him entertained for what could have been hours. Add to this some fresh piping hot mini donuts from a nearby food van and it's a winner.
9. Visit the Natural History Museum
Location: Cromwell Rd, South Kensington, London
Cost: Free, unless you're likely to spend money at the café.
Age Guide: All ages will love the Natural History Museum.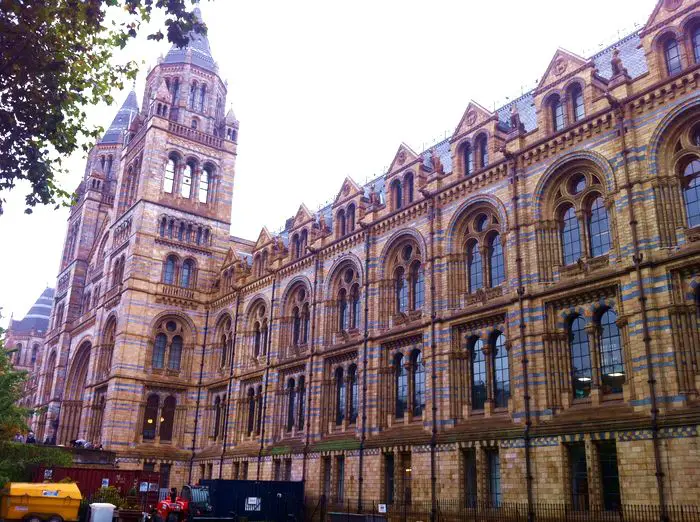 Every British Museum in London is free making it the perfect addition to this list of things to do in London with kids and a fantastic day out.
I got to meet an old friend and her kids there and they all had a lot of fun viewing the dinosaurs, life-size blue whales, and other exhibits.
The café, while expensive, is a nice rest with kid-friendly size snacks.
It is one of three major museums on Exhibition Road in South Kensington, the others being the Science Museum and the Victoria and Albert Museum. The Natural History Museum is home to life and earth science specimens comprising some 80 million items within five main collections: botany, entomology, mineralogy, paleontology, and zoology.
10. Explore the Science Museum
Location: Exhibition Rd, South Kensington, London
Cost: Free
Age Guide: All ages will love the Science Museum.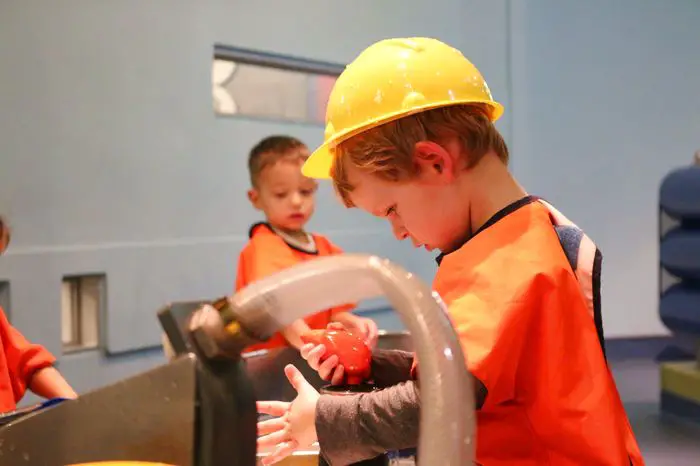 Another free British museum with a great kids' section. Down in the basement is "The Garden", which features a water play area, Lego play, cubby play, and a lot more.
We met friends here and the kids spent hours playing in the enclosed area while we chatted.
On the ground floor, there is also a Pattern section, which was hands-on entertainment that the kids enjoyed too. If that fails to impress, seeing rockets and trains hanging from the ceiling surely will.
This London museum was founded in 1857 and is one of the city's major tourist attractions, attracting 3.3 million visitors annually in 2019.
11. Watch some Theatre/Movies/Shows
Location: All over
Cost: Prices vary, but most kids are at adult prices.
Age Guide: All ages love theatre and movies.
During our stay in London I got to take my daughter to Disney on Ice: Dare to Dream. A beautiful show with several princess stories all performed on ice.
We had a great princess day, dressed up, and treated like royalty.
Other kid-friendly East London and West London theatres include Lion King, Peter Pan, and Willy Wonka.
Tip: You can get some reasonable movie tickets in certain areas, but watch out for Leicester Square where the 4 of us were charged AUD$100 to see a movie.
Tip 2: Dress your kids up in Disney outfits to make it a fun day out!
12. Play at Diana Memorial Playground, Kensington Garden
Location: Located next to her Kensington Palace, opposite the Queensbay tube station.
Cost: Free
Age Guide: My kids recommend children under 10.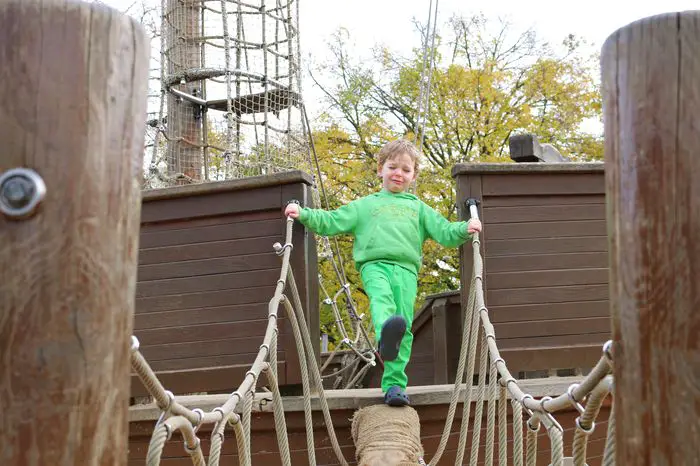 The Kensington Gardens are fit for royalty and the playground is no less. A pirate ship, swings, squirrels stealing food from parked strollers, what's not to love?
We met some friends there and had a nice hour of (mostly) peace.
The whole place is gated as well, so although you may lose sight of the kids briefly, it is inescapable.
There is also a sign on the gate refusing entry to adults without children for extra piece of mind.
Tip: I'd love to also add Hyde Park, where we met Gwen Stefani who was chilling with her kids in the playground just like me. The best of us hang out there.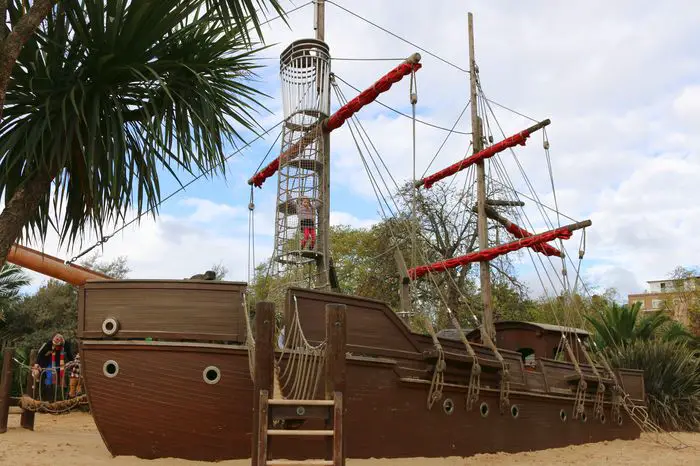 13. Check Out The Magic of Ripley's Believe It Or Not
Location: Right outside the Piccadilly Circus tube station – The London Pavilion, 1 Piccadilly Circus, London
Cost: Online price – Adults 12+: £34, Child 11 and under: £30, Under 4: free.
Update: Ripley's Believe It or Not! London closed in 2017. It is now located in Blackpool Pleasure Beach.
Age Guide: All ages will find something to love at Ripley's.
We decided to head to Ripley's on a whim and were so glad we did, it ended up being one of our favorite family outings. So many strange and wonderful artifacts, extraordinary exhibits, and amazing artworks to admire. It's guaranteed to capture the kids' imagination and leave the parents spellbound.
There's even a movie running old Ripley's TV show episodes, a head-spinning mirror maze (Caius bumped into the walls a few times), and a cool laser game.
You start on the 5th floor and make your way down through each floor before heading to the basement for the laser game.
They have life-sized figures of the world's tallest man, and the heaviest man is next to a scale that you can step on. Ripley has gained quite a collection from all corners of the globe, as there are over 700 astonishing exhibits and experiences.
We arrived at about 11 am and spent over 3 hours exploring. We could have stayed even longer if we didn't have to grab some lunch.
Tip: Consider a visit to nearby Madame Tussaud.
14. The London Dungeon
Location: Riverside Building, County Hall, Westminster Bridge Rd, London. It is a short walk from Waterloo mainline and London Underground stations.
Cost: Online price – Adult: £29, Child: £23
Check exclusive Discount Ticket Prices here.
Age Guide: The recommended age is 12 years old, while visitors aged under 16 must be accompanied by an adult aged 18 years old or over.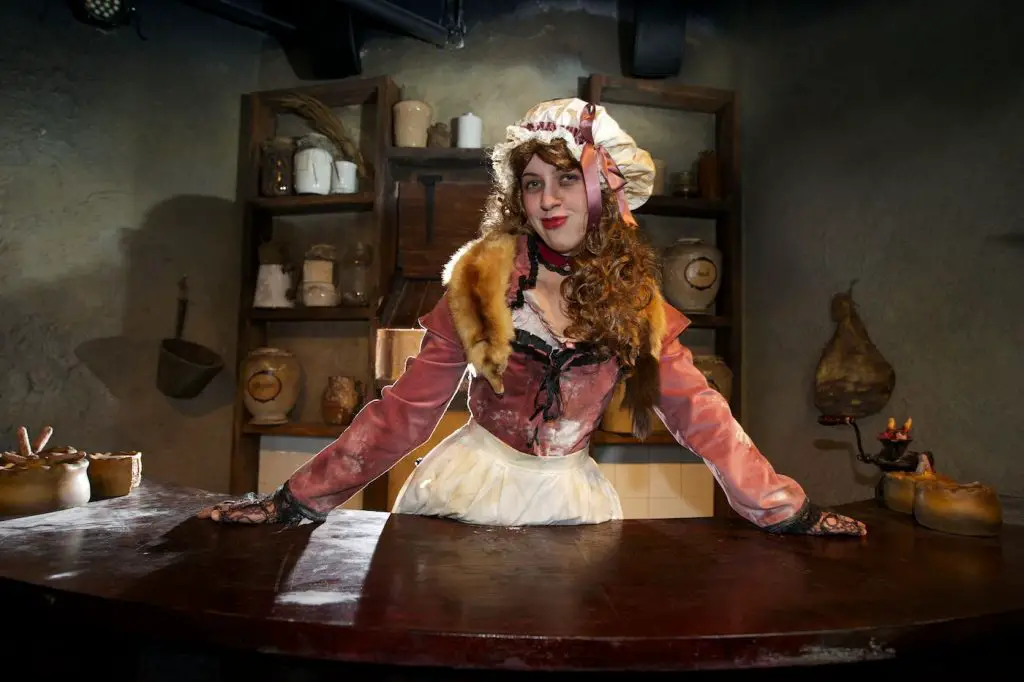 This one is for the older kids. I saw so many parents making a hasty retreat with frightened children clutching their legs or held in their arms. It's not a place for kids or the faint-hearted (grandmas were escaping through back doors as well).
I went with my 24-year-old sister and we had some arm-clutching moments.
The London Dungeon is a walk through the darker periods in London's past. It combines actors, special effects, stages, and rides in a very unique entertainment experience.
The journey goes for about 90 minutes. The queue to get in was rather long, which was slightly frustrating since we had an assigned time. Not only that but there was no air-conditioning and they cram you into a small enclosed space, which was quite claustrophobic. After about 45 minutes we were finally allowed to start the experience, which went very smoothly and was fun and scary.
You will meet sinister characters like Jack the Ripper, and Sweeney Todd, learn about Guy Fawkes and King Henry and then drop 5 stories on a very cool ride at the finale.
I can best describe it as a 4D museum where you feel, see, touch and hear your way through a thousand years of creepy history.  If you enjoy a good scare mixed with fascinating history then plan a visit.
Photos below are provided by London Dungeons as photography is not permitted inside. Plus it's so dark you would just see red, glowing eyes! 
Tip: Do not take kids or your grandma. It's scary!
15. Let the Kids Play At KidZania
Location: Westfield London Shopping Centre Ariel Way, London
Cost: Online price – Adult 15+: £18, Child 4 – 14: £38, Toddler 1 – 3: £11.50, Infant under 1: Free. Carer: Free.
Check exclusive Discount Ticket Prices here.
Age Guide: Aimed at 4 – 14 years. Children under 7 must be accompanied by an adult 18+ but if your kids are over 8 you are allowed to leave them at the premises unaccompanied and go shop at Westfield London.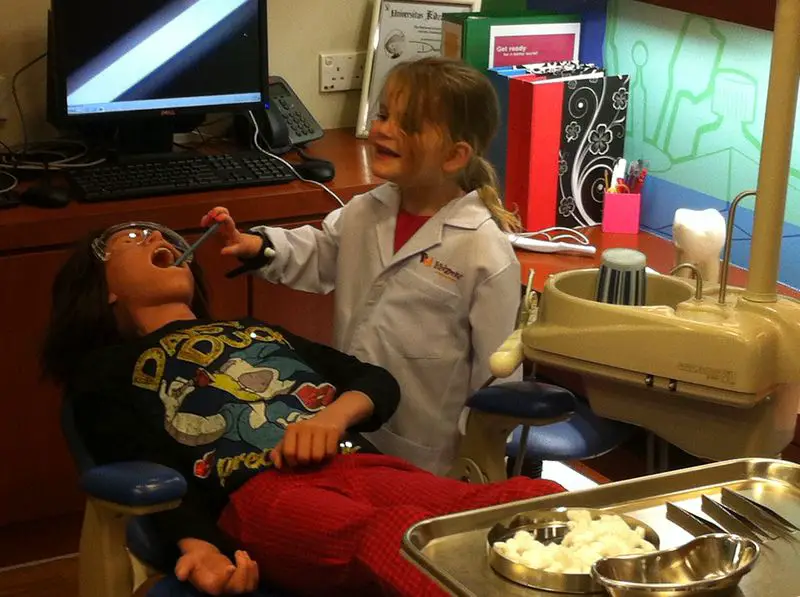 The last list of things to do in London with kids, but not the least! You must take your kids to KidZania once in their childhood. My kids have NEVER forgotten it.
Your ticket here includes 4 hours to explore all the activities and 50 kidZos per child.
KidZania is an interactive indoor city made for kids. They can explore any number of careers and jobs from airline pilots to surgeons, firefighters, radio DJs, etc. They can work, and earn while having fun playing in over 60 role-play activities across 75,000 square feet.
There is even a mini Golden Tours tour bus where you can be a passenger or try your hand at being a tour guide, showing people around the city of KidZania.
16. Walk On Glass At Tower Bridge
Location: Tower Bridge Rd, London
Cost: Online price – Adult 16+: £11.40, Child 5 – 15: £5.70, Family 2 adults, 2 kids: £29.07.
Check exclusive Discount Ticket Prices here.
Age Guide: All ages will love the glass floor walk.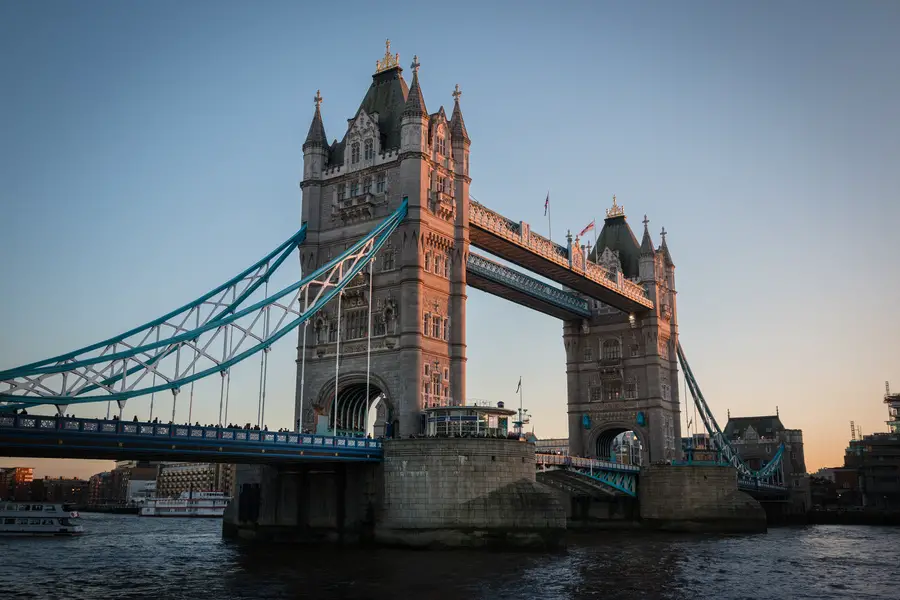 The Tower Bridge was built 120 years ago to help traffic on London Bridge. It's an engineering marvel with its hydraulic technology, and it's gorgeous.
We ascended one tower via a lift and watched a short video on the construction process behind the bridge, and read fascinating details on other bridges around the world…. then all of a sudden there it was.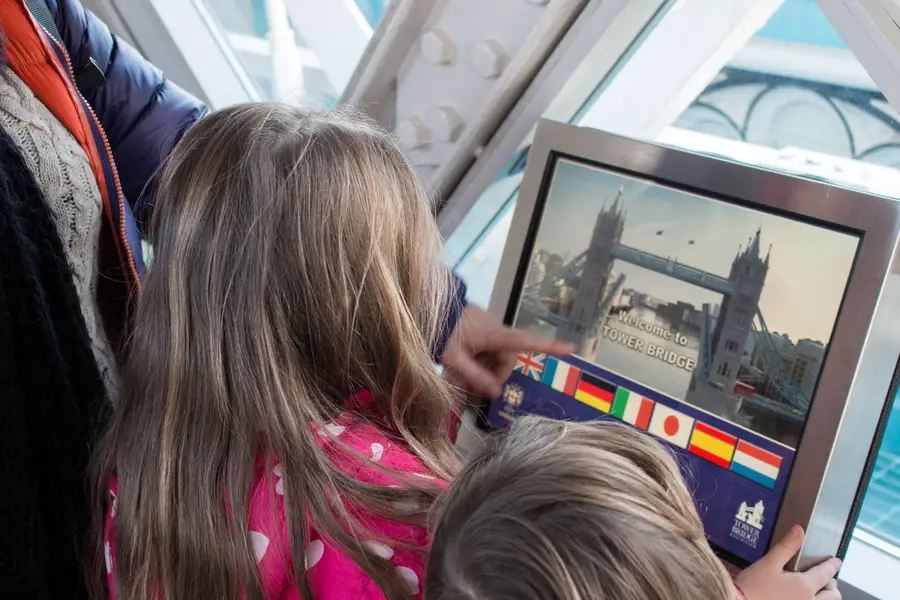 42 meters above the River Thames the Tower Bridge has an exhibition with a glass floor. The glass floor measures 11 meters long and 1.8 meters wide and comprises of panels weighing 530 kilograms each.
The kids were fascinated with the traffic zipping by and the people scurrying around like ants. Completely oblivious to the faces watching them from above, hard-pressed against the glass in open-mouthed wonder. As we watched even one of  London's iconic bright red double-decker buses zoomed over the Bridge.
I edged my way onto the glass with some apprehension, but the kids thought they'd test the load-bearing limit and had a good ol' bounce on it.
Of course, the reason the London Bridge is on our list is that each child is given a "passport" upon entry. They are invited to collect stickers to place into their passport at 4 different locations around the exhibition. A fun way for kids to learn a bit more about Tower Bridge.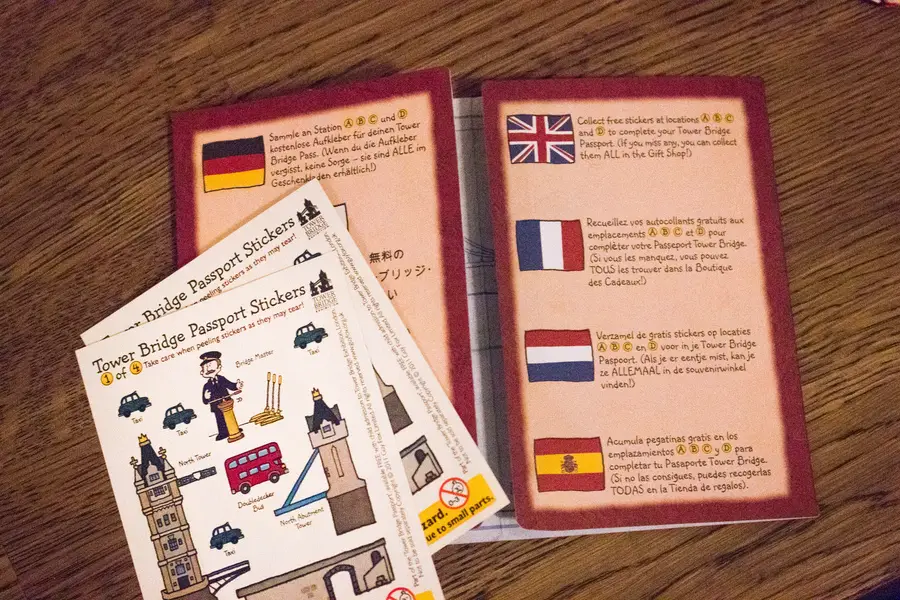 Tip: You may be tempted to take the kids to see the Tower of London as well, but our kids found it beyond boring. Even if you think the Crown Jewels are incredible.
17. Visit A Kid-Friendly Luxury Hotel
There are so many options to choose from in London. We stayed in friends' apartments, house-sat dogs in mansions, and have stayed in plenty of hotels. But for something really special you won't want to miss a stay at the Anthenaeum Hotel.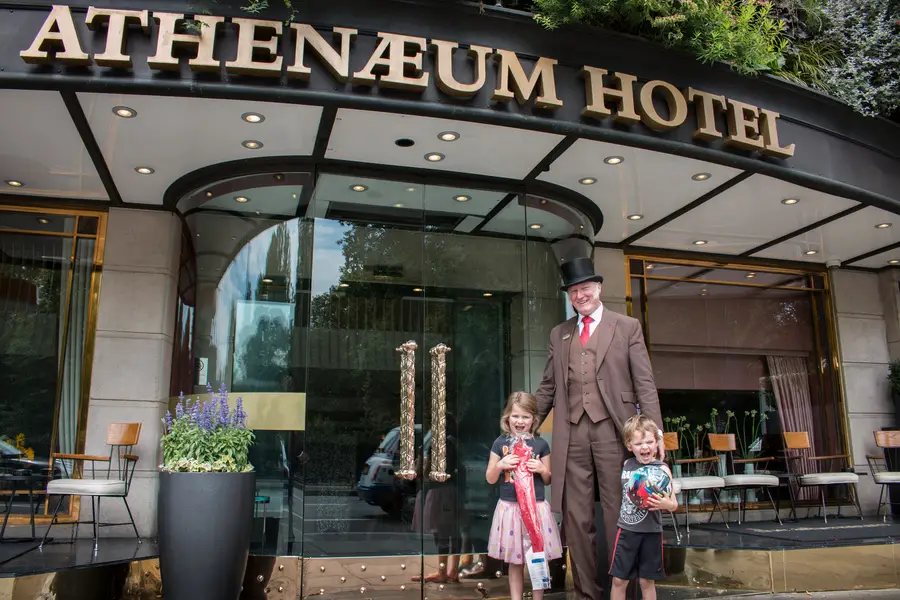 We stayed in a one-bedroom apartment and my kids were over the moon when they realized the spare couch in the corner of the living room turned into a bunk bed.
Quality furnishings, the widest bed I've ever seen, an equipped kitchen filled with complimentary mini-bar snacks and drinks, a beautiful dining table, a large bouquet of fresh roses, and even a stuffed pet dog which Caius loved cuddling.
A few minutes later a delivery of board games, Wii games, and an afternoon snack of apples arrived. An hour or so later, milk and cookies.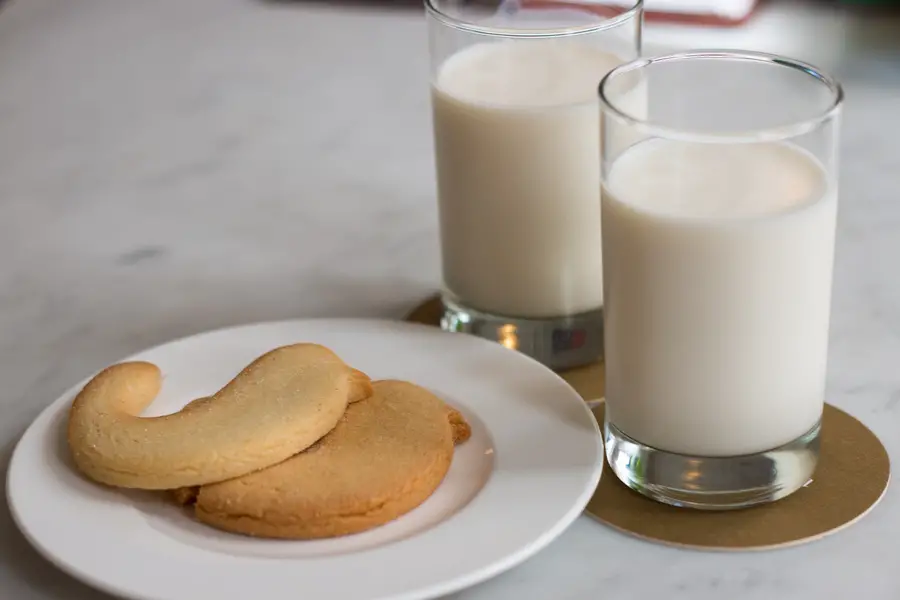 During our stay at The Athenaeum, we spent a lot of time indoors playing the Wii, board games, and eating. Nannies are available for hire if you want a night out, or to see a theatre performance perhaps.
Inside the built-in wardrobe were 4 fluffy bathrobes, 2 adult-sized and 2 child-sized, which the kids loved dressing up in – complete with slippers.
The hotel also provided kites and bird food, so that we could cross the road to Green Park, skipping and singing, "Let's go fly a kite" as loudly and boisterously as the kids on Mary Poppins.
Check prices for your dates here.
EWE Wrap Up
If like me you thought London was just for adults, you are going to have to think again. There is so much to do in London with kids that the months we've spent in London have not even gotten close to covering it all. There's just so much to see, and so little time.
I'd love to add multiple other destinations to a further London itinerary of things to do in London with kids like London Zoo, London Bridge, Westminster Abbey, Covent Garden, ice-skating at London Docklands, and a visit to the London Transport Museum.
We will be back London! That's for sure.
LOOK HOW EASY IT IS TO PIN THIS!
FOMO - do you have it?  Well there is no need to Fear On Missing Out here at Explore With Erin. Sign up to receive updates directly to your in box. I won't spam you, but I do promise a whole lot of awesomeness. What are you waiting for? Join Me!