My last experience in a hostel was hell. We were in a dodgy as room in Israel where the bunk beds had no railings and slippery surfaces so that the whole mattress slipped off with my son causing a fractured wrist. Not fun.
Since that day I've been loath to visit a hostel again. I decided budget just wasn't for me. Until YHA invited me to their Yuletide Christmas in July weekend at the Blue Mountains. Who can resist Christmas in July?
I decided to give it another go. One last chance. And it was a complete winner! Here is why I am sold on why hostels really are for families.
Price
Finding decently priced accommodation for a family can be tough, especially in Australia. The 2 double bed rooms found in the US are not common, and prices are steep. Hostels are so much more affordable.
The Sydney Harbour YHA was priced at $160 per night for our family of 3. You cannot beat that for a family room in the heart of Sydney. Walking distance to the Harbour Bridge and the Opera House. And rooftop views of the entire city. Similar hotels are usually a minimum of $200 per night+.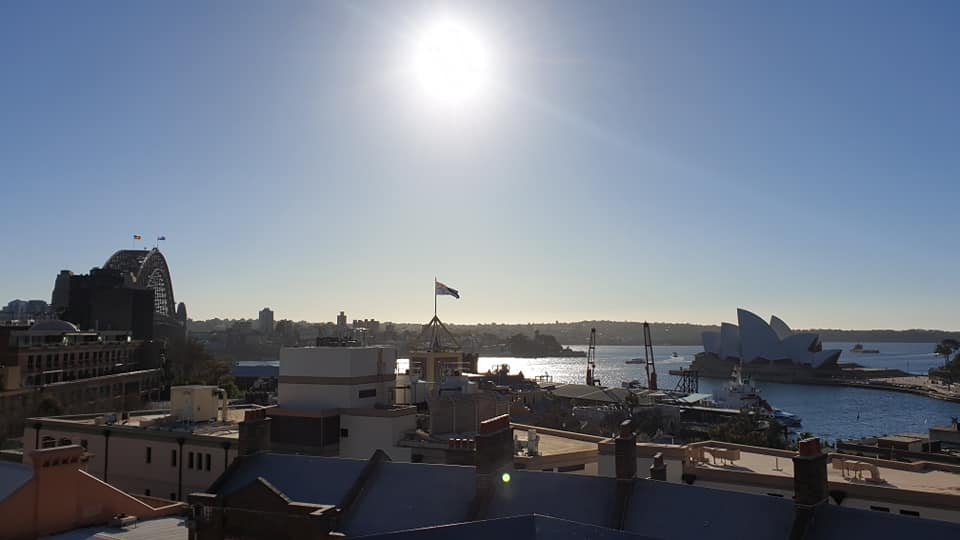 Blue Mountains YHA was $130 per night, right in the heart of Katoomba with roaring fires, a veggie patch and private bathrooms.
Location
Many hostels are located in the heart of the best part of the city. My first hostel was in Israel, we stayed at the Abraham Hostel, right in the middle of Jerusalem.
Sydney Harbour YHA Is perfectly located only 700 metres from Wynyard Station, in the heart of the archaeological Rocks district. You can walk to Sydney Opera House, the Harbour Bridge, The Rocks and any number of the big-ticket attractions.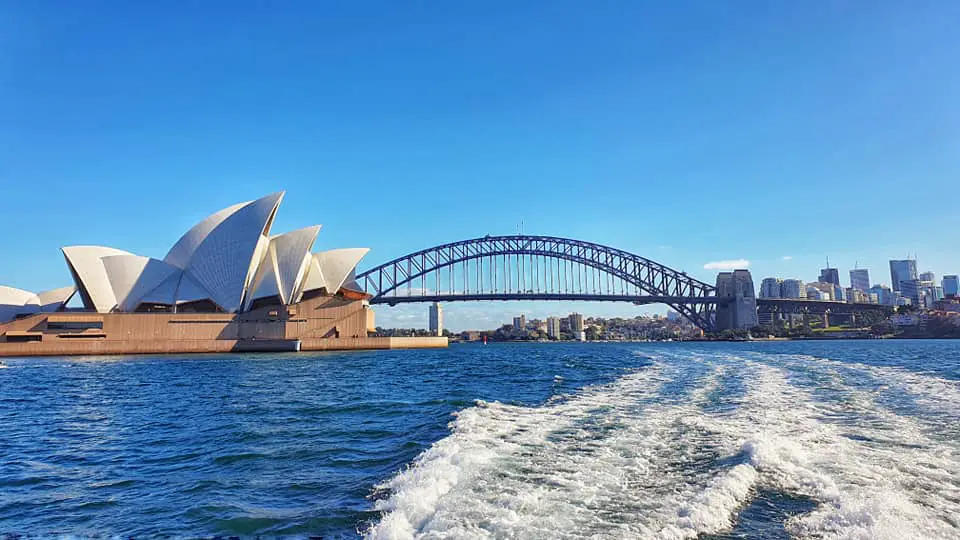 Parking was expensive at $45 per day, but totally worth it. We never took the car out of the lot and walked everywhere. For food, to the ferry for a ride to Taronga Zoo and to see the sites.
Blue Mountains YHA is located in the heart of Katoomba, only a 10-minute walk from the Katoomba train station which has hourly trains to and from Sydney. Within minutes you can walk to nearby restaurants or several supermarkets. Centrally located for a quick drive to Scenic World, the Three Sisters and nearby hiking and abseiling.
Community
Hostels are filled with opportunities to mingle and socialise.
In Israel, we attended a communal Shabbat. There must have been over 60 people sharing the meal. The staff and volunteers did a wonderful job preparing the meal and for only 35NIS you had an all you can eat Israeli buffet – plenty of hummus and salads, even meatballs.
While at the Sydney Harbour YHA I noticed they have events happening every night. Anything from movie nights, to walking tours to dinner events. As we stayed on a Thursday night they had a cheese and wine night on the rooftop. FREE!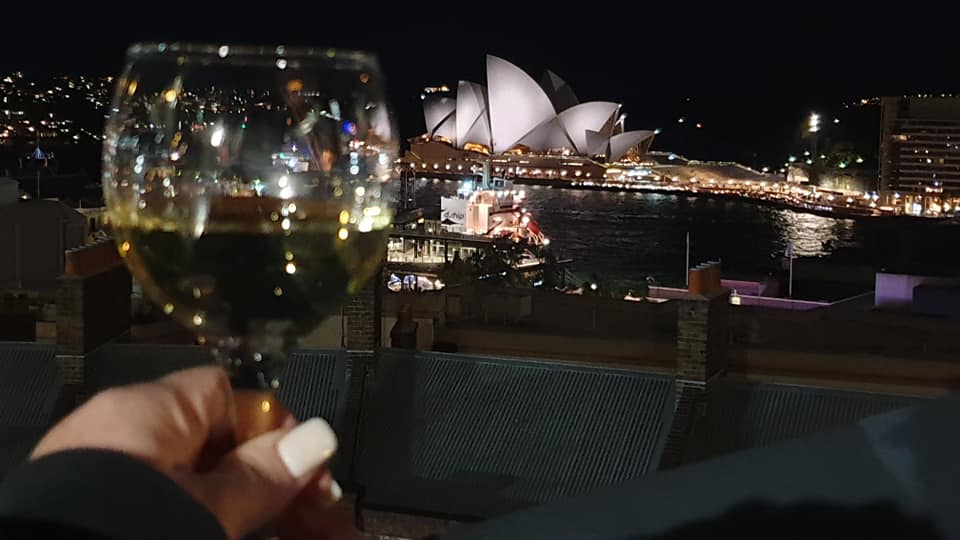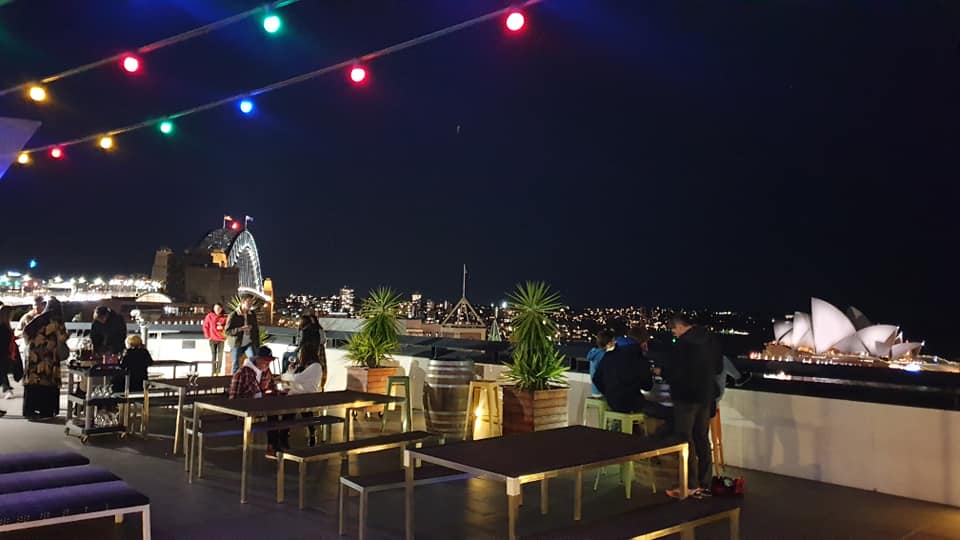 The rooftop had incredible views of the Sydney Harbour Bridge and the Opera House and there were plenty of people sipping on white or red wine and nibbling on brie and garlic crackers. Other children were playing in the games room, also located on the rooftop – foosball, pool table and PlayStation easily accessible.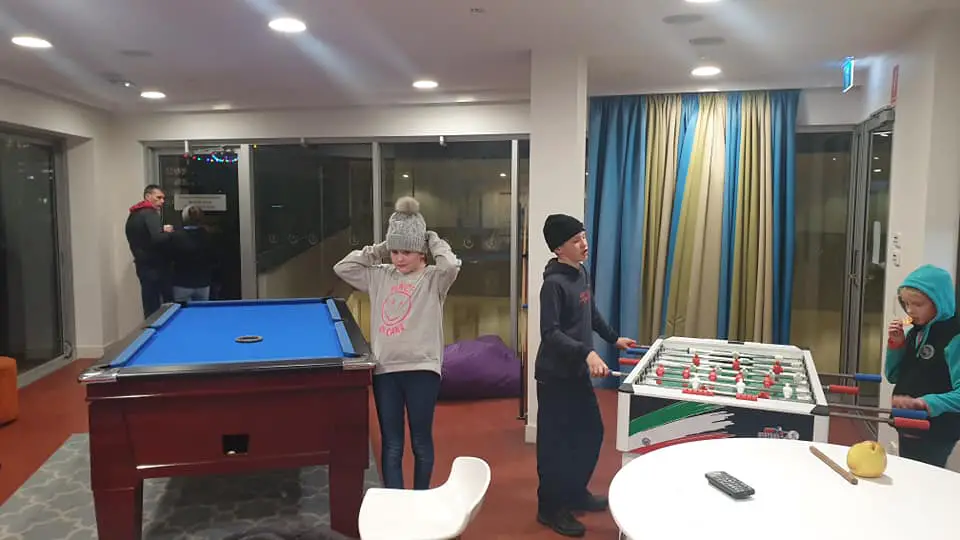 In the Blue Mountains, we attended the Yuletide Christmas in July dinner, a tradition that's been in effect since the 80's. Why Christmas in July? To get all the good stuff as soon on the movies of course – roaring fires, white snow and a roast meal without all the sweat that comes with an Australian Christmas. I thoroughly enjoyed our 3-course meal filled with warmth and new friends. Even Santa showed up for a game of trivia and to hand out gifts to all.
Did I mention the food? The mulled wine was sweet and warm, the pumpkin soup thick and creamy and the sticky date pudding sweet and delicious. Have to admit surprise on a hostel showing up food like this.
They also have a board game night, ice cream night and $5 BBQ night! Check the events page to see what's happening on your dates.
Facilities
Most hostels have similar facilities to hotels, or better. My favourite is communal kitchens. There's always somewhere to prepare your own meals and maybe even meet people at the same time.
Walking into Sydney Harbour YHA I was well impressed. It's built above archaeological remnants of colonial Sydney and is award-winning. There is a rooftop with impressive views, a café/restaurant serving meals, a communal kitchen, games room, laundry, BBQ, and the list goes on.
In the Blue Mountains YHA offer a veggie patch, open fires, games room, reading room and BBQs.
Accommodation
Hostels are clean. Which is not what I expected.
In Sydney, our room had a bunk bed and a double bed. The bathroom was modern and clean. The kids loved the free Mentos by the kettle. The TV was small and the aircon was unfortunately controlled by the reception. My bed was super comfortable, much more so than the motel we stayed in the night before.
When I entered the card key room in the Blue Mountains I was shocked to find our Three Sisters room decorated like a jungle. Beautiful white netting over the beds, a giant wall mural. The bunk had a double at the base and a single at the top. There was a spare single beside it. I loved the addition of a small fridge and the bathroom was large and wheelchair accessible. Again great pillows and a soft, comfy mattress.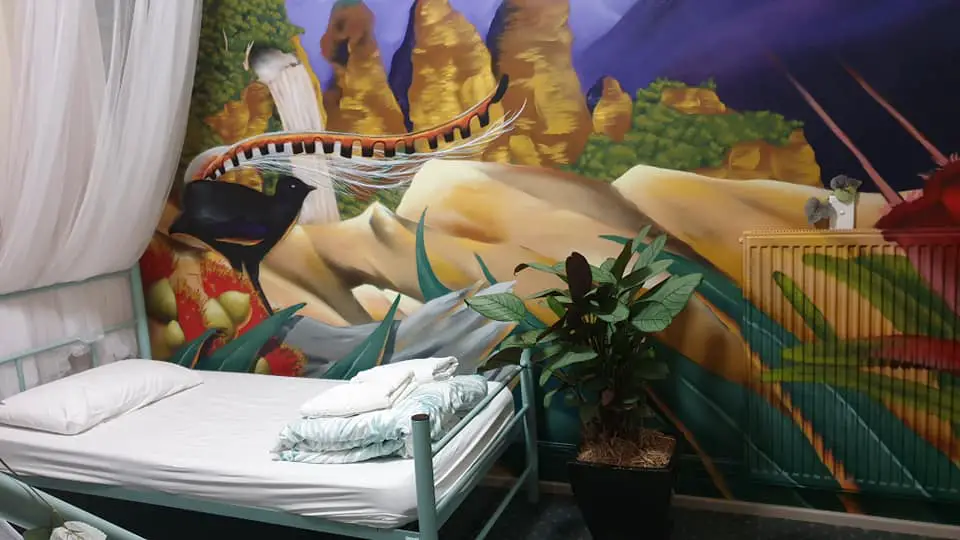 YHA certainly changed my mind on hostels for families. With my next trip to Brisbane coming up I'm already looking to see where the nearest YHA is and if it's available… It's not! Make sure you're booking these places early on, the cat is now out of the bag and family rooms are limited.
LOOK HOW EASY IT IS TO PIN THIS!
FOMO - do you have it?  Well there is no need to Fear On Missing Out here at Explore With Erin. Sign up to receive updates directly to your in box. I won't spam you, but I do promise a whole lot of awesomeness. What are you waiting for? Join Me!