3 adults, 2 kids, 2 walkie-talkies, and 2 cars. Our Mediterranean coast road trip lasted 18 days across 4 countries: Italy, France, Monaco, and Spain. If you've ever thought about taking a road trip around the Mediterranean coast of Europe, here's the ultimate itinerary to get you started.
When my parents asked whether I'd consider driving the Mediterranean coast with them. It was not a difficult decision. The kids and I flew to Italy, cruised the eastern Mediterranean with them, and then decided to drive the western Mediterranean in one epic 18 day Mediterranean Coast road trip itinerary.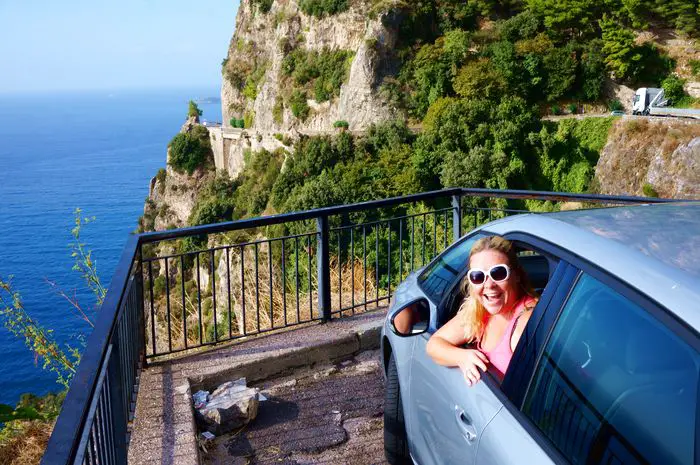 Can you drive around the Mediterranean?
The Mediterranean Sea region is surrounded by 21 countries, which together share a coastline of 46,000 km. They are Albania, Algeria, Bosnia and Herzegovina, Croatia, Cyprus, Egypt, France, Greece, Israel, Italy, Lebanon, Libya, Malta, Monaco, Montenegro, Morocco, Slovenia, Spain, Syria, Tunisia, and Turkey. And you can drive around, through, and between them all.
What is the Mediterranean coast road called?
No one road takes you from coast to coast as you pass through multiple countries, but here is a rough map of our Mediterranean Coast Road Trip itinerary.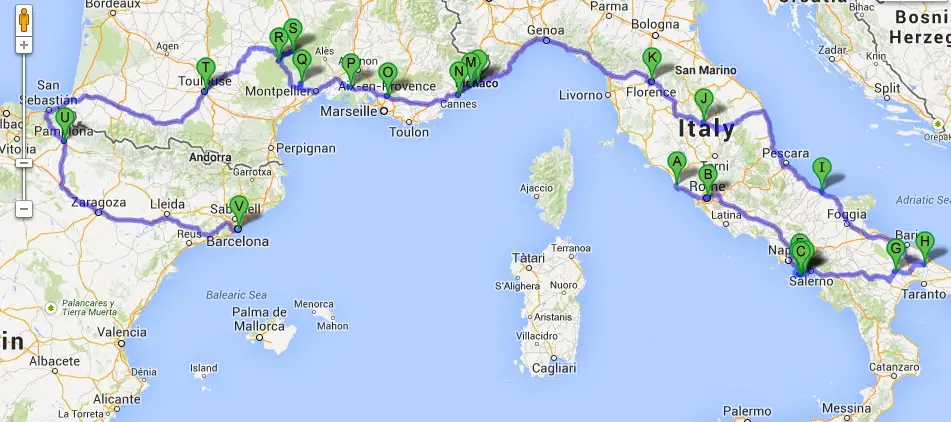 What is the best way to see the Mediterranean?
Having cruised the Mediterranean and road-tripped, both offer pros and cons. But for freedom to stop, change the itinerary, stay longer, leave sooner than nothing beats a road trip Mediterranean coast.
How long does it take to travel across the Mediterranean?
Well, that's an open-ended question depending on how many of the 21 countries you'd like to visit along the Mediterranean sea. We traveled from the Amalfi Coast in Southern Italy through the French Riviera and Monaco, ending in Spain at a leisurely 18 days.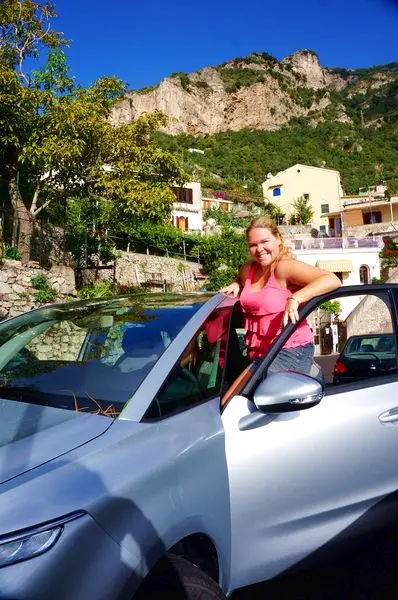 Top 3 tips for a Mediterranean coast road trip
Tip #1: Each day below contains links to my supporting articles which cover each of these best places in more detail.
Tip #2: We had two cars and communicated by walkie-talkies. This saved on purchasing different SIM cards for each country we visited with different numbers.
Tip #3: You need to read more about car leasing Europe here. If you decide to go longer than 17 days, it will save you money more than a regular car rental. If you are planning a trip under 17 days then consider using RentalCars.com. They have the best car rental prices – Guaranteed.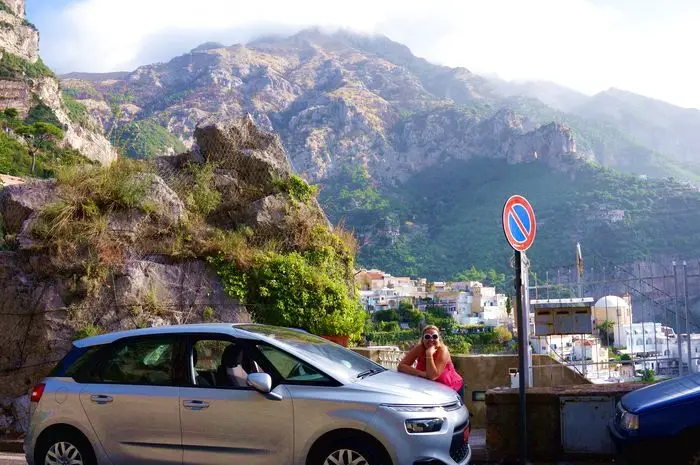 Our perfect 18 Day Mediterranean coast road trip itinerary
Note: Tolls & fuel have been converted from EUR to AUD.
Day 1 – Italy: Rome to Praiano
Tolls: $22.90 | Fuel: $73
Accommodation: Hotel Margherita, Praiano (check prices)
Picked up my car lease from Citroen and had a beautiful drive to coastal town, Praiano. Check here for prices on how to get to Praiano from Rome.
We found an insanely scenic place to stay, high up on the hill, and settled in for a few days. We finished this evening with a stunning view at dinner overlooking the sandy beach at a cliff-side restaurant that sported a small kid's playground, and the glorious sound of Church bells.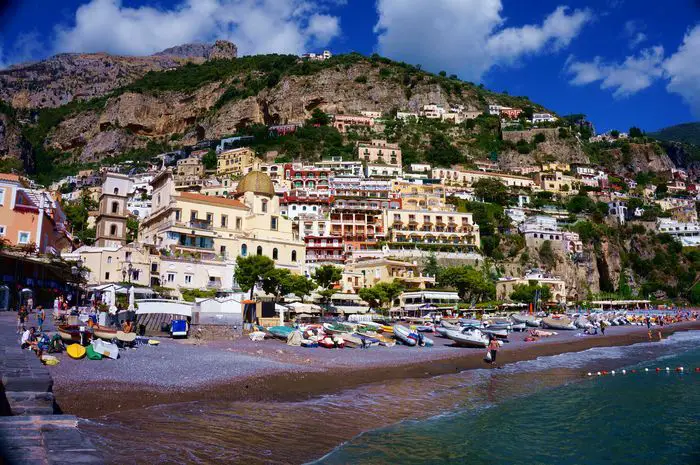 Day 2 – Italy: Praiano
Accommodation: Hotel Margherita, Praiano (check prices)
We didn't use the car today as we decided to miss the infamous curves of the Amalfi coast and take the bus to Positano. As predicted it was quite the hairy adventure.
After our magnificent day in Positano, we got some laundry done next door for €15 and spent the afternoon swimming in the hotel pool.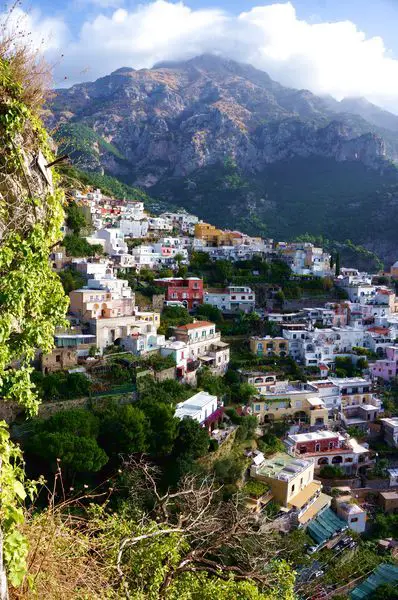 Day 3 – Italy: Praiano
Accommodation: Tramonto D'Oro, Praiano (check price here)
We were going to attempt a drive to Amalfi today but ended up taking the bus again for our day trip. Our plans to visit Capri were spoiled by bad sea weather. It's a must if you haven't been before. The evening ended with a sunset from the rooftop.
Day 4 – Italy: Praiano to Pompeii to Matera
Tolls: $2.80
We were back on the road today leaving Praiano for Matera. We made a quick stop at the famous Pompeii ruins, an Italian UNESCO World Heritage Site, but didn't feel like it lived up to its reputation.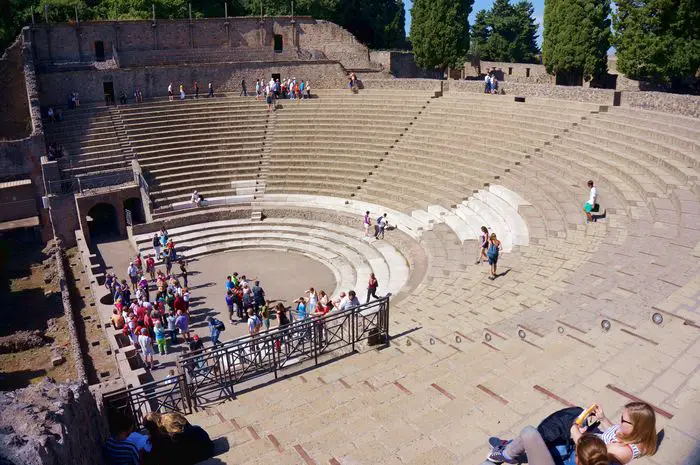 Our arrival in Matera was a huge surprise. This city is stunning and used in many ancient movies, including Mel Gibson's famous one.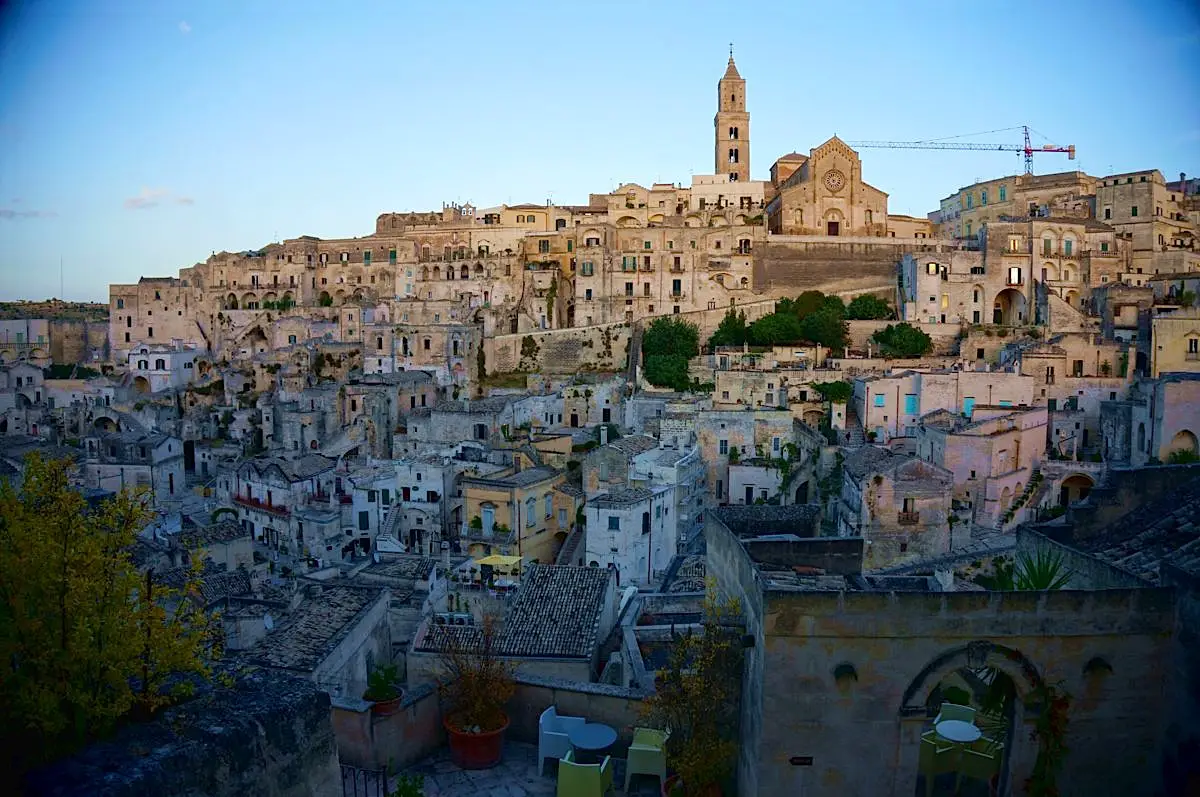 Day 5 – Italy: Matera to Termoli
Tolls: $17 | Fuel: $86
Accommodation: Hotel Mistral, Termoli (check prices)
My dad captured the most beautiful photos on a sunrise photography tour around Matera before we ate some breakfast and headed down the coast to the ancient city of Alberobello. This little town is so mysterious and a must-see in Italy. The little houses look like something out of a fairytale for gnomes.
From Alberobello, we visited the Molfetta Outlet before heading to Termoli. We arrived late and simply bought ham and bread for sandwiches that night before hitting the sack.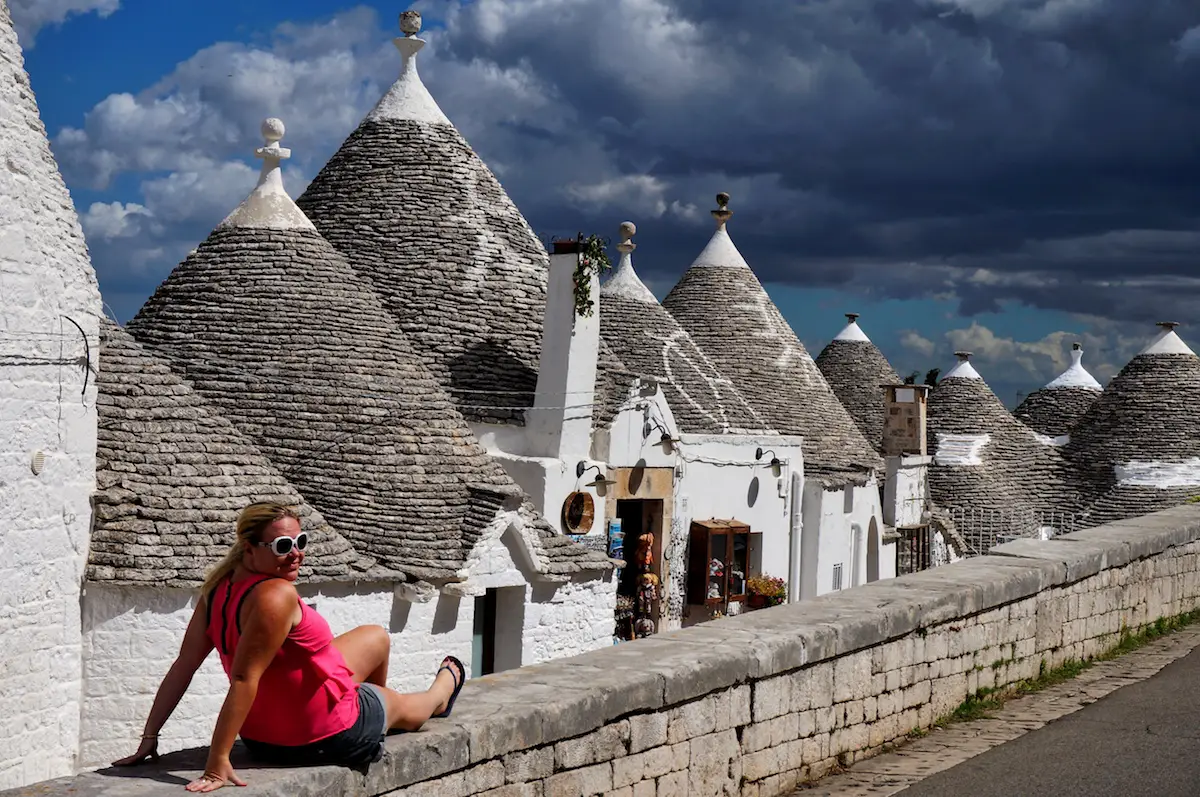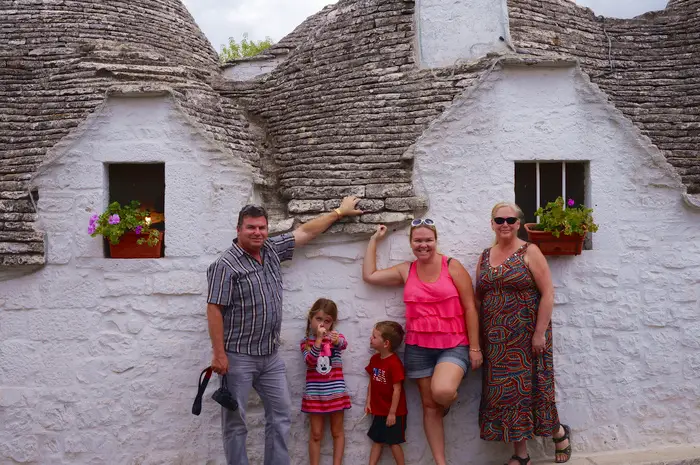 Day 6 – Italy: Termoli to Perugia
Tolls: $21| Fuel: $121
Accommodation: Albergo Nyers, Perugia (check prices)
The breakfast at our hotel was worth a mention! We didn't stick around in Termoli, opting to head straight to Perugia instead. The kids and I were supposed to meet my mum and dad for lunch, but we headed straight to Perugia as we couldn't find them.
Perugia was just as surprising as Matera, a beautiful part of Italy that should be visited. We enjoyed a walk around the city and dinner in town.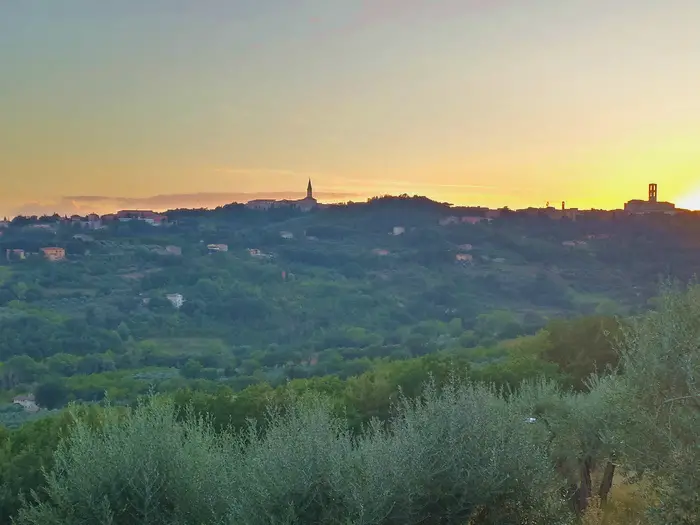 Day 7 – Italy: Perugia to Florence
Accommodation: Villa San Michele, Fiesole Firenze (check the price here)
Funny story today as our GPS directed us down some dangerously narrow roads to the wrong location. Felt truly Italian. When we arrived at our hotel I was gobsmacked, it was incredible, and I didn't want to leave. Thank God we had booked 2 nights.
Leaving the car at the Villa we decided to take a taxi to Florence and enjoyed an evening walk around town visiting the Duomo, Ponte Vecchio, and letting the kids ride the carousel. We returned to Villa San Michele for dinner and enjoyed one of the best meals I ate in Italy.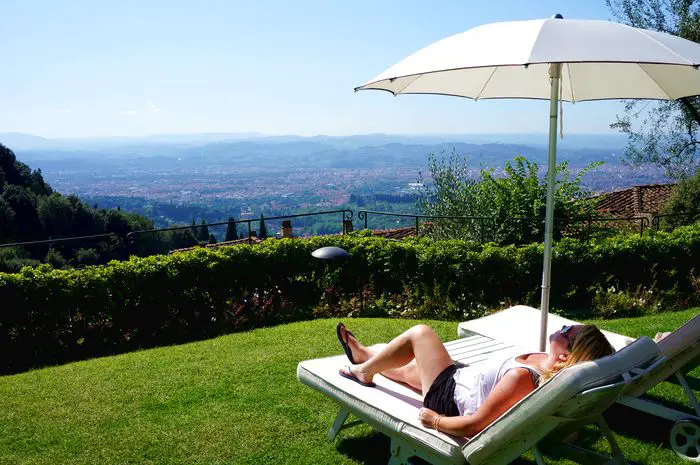 Day 8 – Italy: Florence
Accommodation: Villa San Michele, Fiesole Firenze (check price)
Following another incredible breakfast, the kids and I went for a swim in the pool. After our swim, the kids wanted to stay at the kids club so I enjoyed a leisurely lunch by the pool, caught up on some writing, and even booked some flights.
Once the kids returned I organized a babysitter and headed back to Florence via the hotel shuttle for an evening with my parents. My Dad attempted a 1kg steak before we walked around Florence with our Italian gelato.
Day 9 – Italy: Florence to Pisa to Monaco to Nice, France
Tolls: $48
Accommodation: Little Palace, Nice (check prices)
A sad farewell to Villa San Michele, but I wanted to start early because I could not leave Italy without letting the kids see popular Italian icon, Leaning Tower of Pisa. I found a great parking spot, took a few happy snaps and we were back in our car on the way to Monte Carlo, Monaco.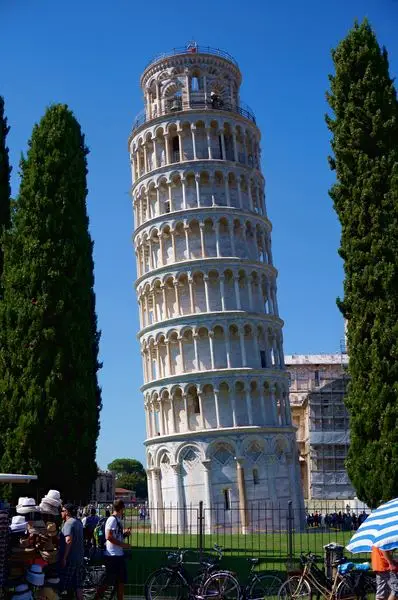 We stopped in Monaco very briefly for a quick look at the super impressive cars and gold star hotels before continuing onto Nice in Southern France.
Phew! 3 countries in one day.
In Nice, we had a walk along a beautiful beach in the French Rivera, stopped for a terrible dinner with arrogant waiters, and checked into our tiny out-of-the-way hotel. Not a great start for the French part of our journey.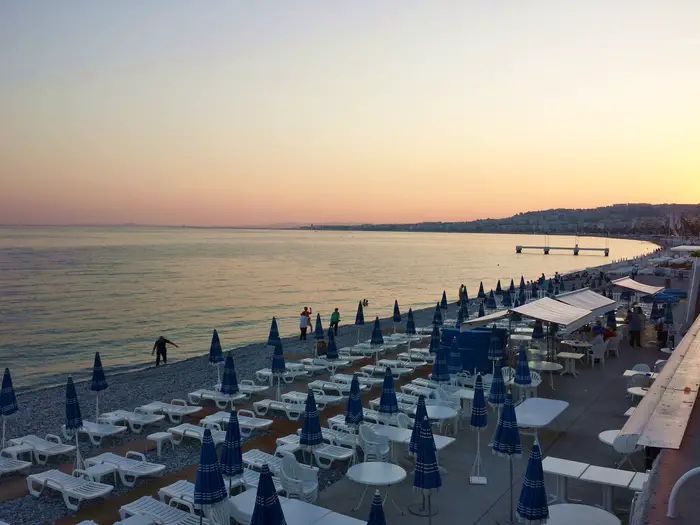 Day 10 – France: Nice to Arles
Tolls: $30.20 | Fuel: $91
Our crepes for breakfast were better. And we checked out of Nice and headed to Cannes. Took some photos by the beach and then drove to Aix.
We had a delightful time walking around Aix, before driving onto Arles. We had an ultra-cute French-loft Airbnb apartment for the evening so we cooked our meal and had a night in.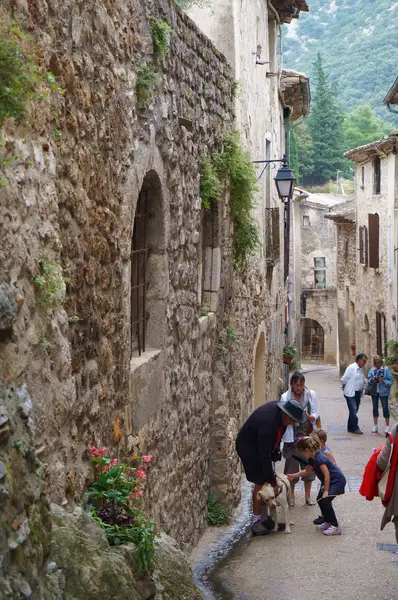 Day 11 – France: Arles
After meeting up with my parents we took a walk around the old city, visiting the amphitheater, taking another ride on another carousel, and made it back home for an afternoon nap.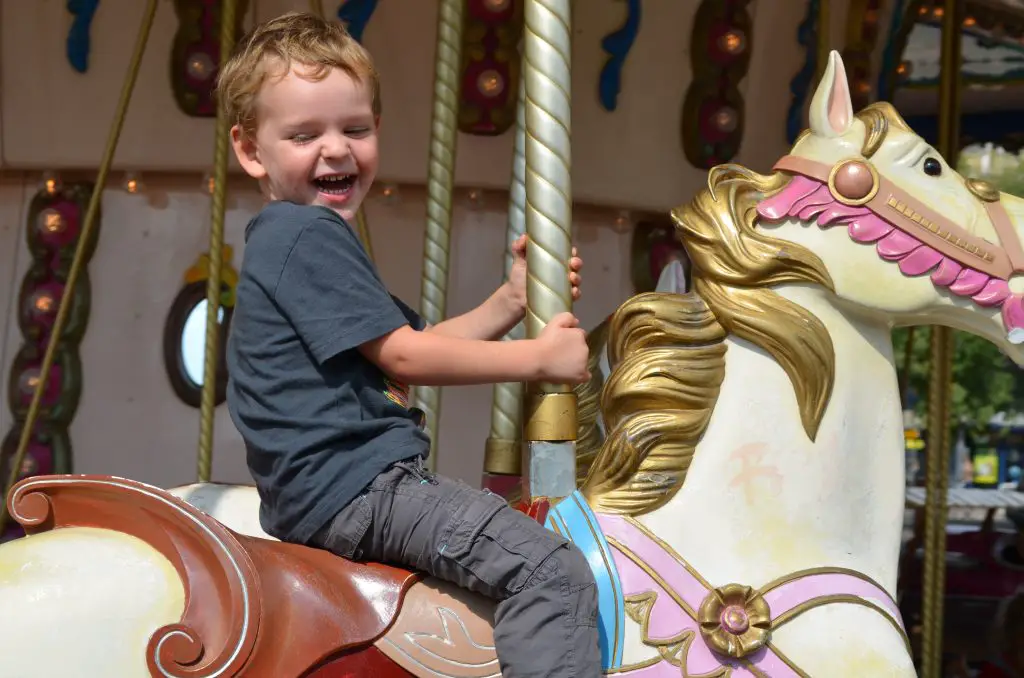 Day 12 – France: Arles to Creissels
Tolls: $7.80
Accommodation: Hericlea Hotel Sport, Millau (check price)
Today we drove to Saint-Guithem-le-Desert. An adorable medieval-style town, easy to walk around and enjoy. Decided to have dessert for lunch and it didn't disappoint with mouth-water crème Brulee and profiteroles. I have to admit at least the French know how to do dessert.
Back on the road we made it to Millau and checked into our log cabin, while my parents chose a castle.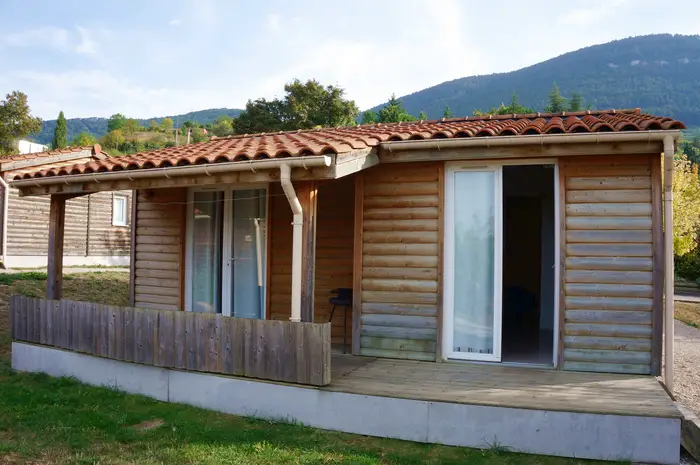 Day 13 – France: Creissels to Toulouse
Tolls: $2 | Fuel: $105
Today we decided on an impromptu visit to the French countryside to see a French cave, Aven Armand. I'm so glad we did. The countryside was gorgeous and the caves were fascinating.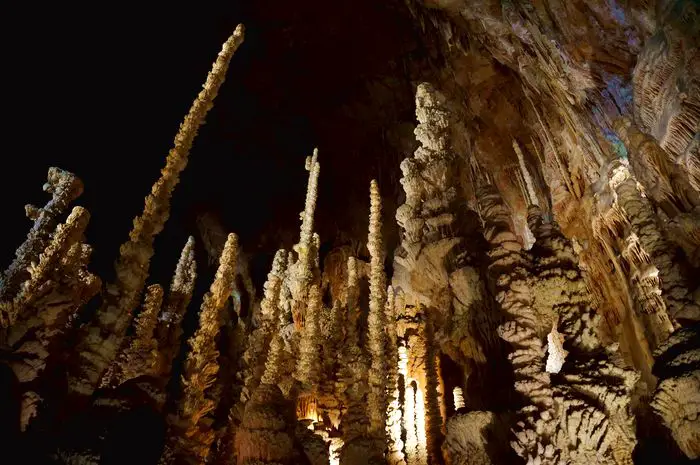 After the caves, we headed to Toulouse, checked into our apartment, and bought some kebabs for delivery as the kids were already fast asleep.
Day 14 – France: Toulouse
We took a walk around Toulouse today, found a playground, and rode yet another carousel. Had an afternoon nap before heading for dinner at the Hippopotamus, which was pretty good.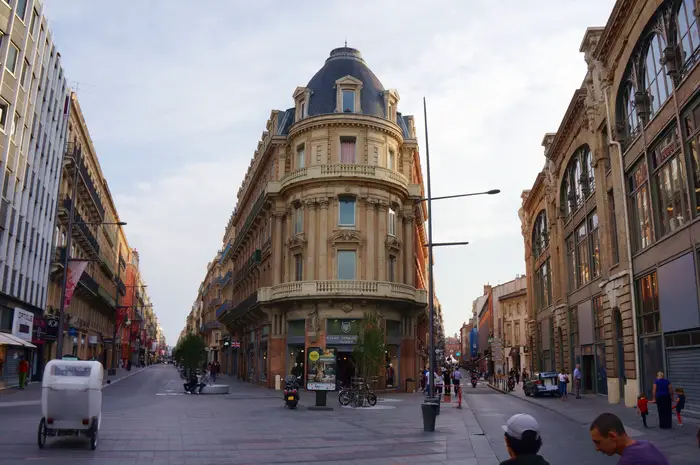 Day 15 – Spain: Toulouse to Pamplona, Spain
Tolls: $39.30 | Impound: $140
Accommodation: Hotel Avenida, Pamplona (check price)
An early start this morning didn't happen. As the kids and I walked out of our apartment towards the car, there was no car. Instead, there was a market. The French police stole my car. Finally, after several hours we were back on the road and made a mad dash out of France to our Spain road trip. After a quick highway road stop for lunch. We made it to our hotel in Northern Spain late afternoon.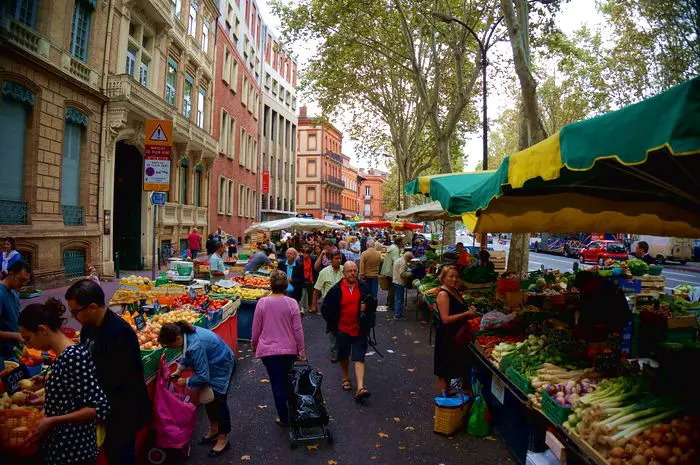 Never to miss any opportunity to see an old town we decided to take a walk around Pamplona and stumbled, by chance, upon a family "running of the bulls". What fun! And such a relief to just have fun after our stressful morning in France.
Day 16 – Spain: Pamplona to Barcelona
Tolls: $61
Accommodation: Mercer Hotel, Barcelona (check price)
Zaragoza was on our list of stops today and we had a fun lunch at Tommy Mel's Diner before continuing our trip to Barcelona. Having decided not to visit Southern Spain, we all decided Barcelona was not made for cars and hit up Citroen to return our car. It happened to be the same depot as my parent's Renault so we all squished in a taxi back to our hotel. The taxi driver actually had no idea what he was doing and dropped us some distance. I was bummed we weren't going ot make it to Costa Brava, but after walking miles to our hotel, I was more then happy. The Mercer Hotel was incredible.
Day 17 – Spain: Barcelona
Accommodation: Mercer Hotel, Barcelona (check price)
As part of our Spain itinerary today we explored Barcelona. We walked the main drag and took the bus to Guell Park. Later that evening we walked to the harbor and stopped for some Spanish food. Dinner at El Ray De La Gamba was a disappointment.
Day 18 – Ireland: Barcelona flight to Ireland
Accommodation: Ballsbridge Hotel, Dublin (check price)
It was a sad start as our Spanish road trip came to an end. My my parents came to our hotel to say goodbye and I was emotional mess, but determined that the travel must go on. The kids and I grabbed a taxi to the airport and took a flight to Dublin, Ireland. We settled in at the Ballsbridge hotel for the next 6 nights for TBEX.
What is the Mediterranean coast road trip final tally?
And there you have all my travel tips for an 18-day Mediterranean coast road trip through Italy, Monaco, France, and Spain.
Italy by far was my favorite, followed by Spain. Unfortunately, this being my third trip to France, I'm still not a fan, jaded as it was by the missing car incident, rude restaurant staff, and disappointing food choices. I also blame my English blood.
In all seriousness, seeing the Mediterranean Coast by road is a great way to go. There are so many little towns that are the epitome of history and have such a unique flavor. I wish we could see them all. Maybe next time.
Total Days: 18

Total Distance: 3,507 km (2,179.15 miles)

Total Fuel: AUD $476

Total Tolls: AUD $252
LOOK HOW EASY IT IS TO PIN THIS!
FOMO - do you have it?  Well there is no need to Fear On Missing Out here at Explore With Erin. Sign up to receive updates directly to your in box. I won't spam you, but I do promise a whole lot of awesomeness. What are you waiting for? Join Me!