Whenever we got to Bali we generally gravitate towards Ubud or Mas. Away from the crowds and tourists and into the jungle. However, after 18 trips to Bali Kuta feels like familiar territory. It's not everyone's cup of tea, and over the years the district has gained a reputation as a crowded tourist hotspot for Australians. Hence why the kids and I tend to avoid it. Until we stayed here.
We were cautiously optimistic when the Sheraton Bali Kuta Resort asked if we would try their new hotel along Kuta's beachfront. But we didn't expect how much it would make us fall in love with Kuta.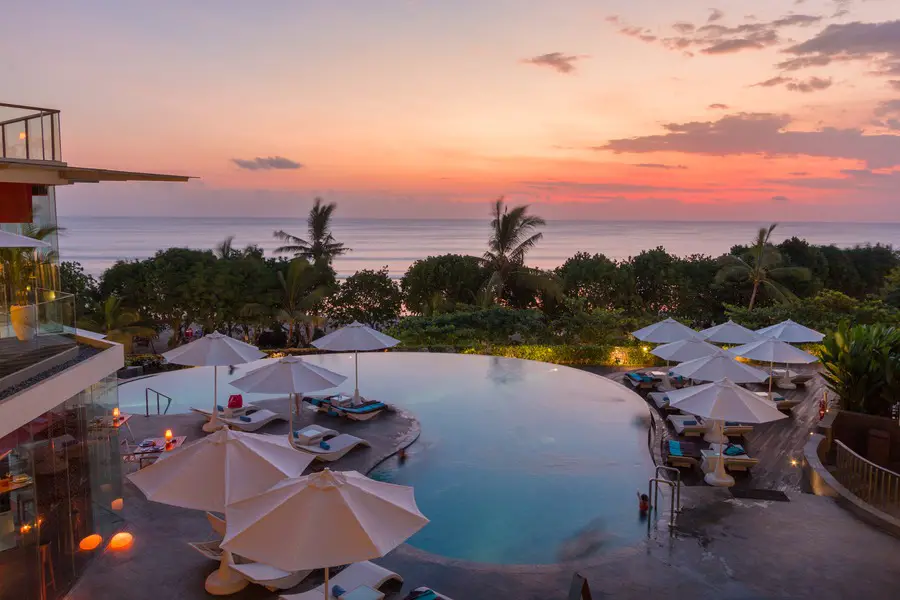 How do you get to Sheraton Bali Kuta Resort? 
After your 4 night quarantine hotel in Bali, take the shuttle. Believe me! The Sheraton Bali Kuta Resort organized a shuttle to collect us from our hotel at Le Meridien in Jimbaran and that was the moment I knew we were in from a treat.
Our driver offered a tray jam-packed full of goodies – milkshakes, juices, apples, cookies, chocolates, refreshing cold towels, and free Wifi. I have never been in a shuttle that put so much thought and care into looking after the customer – all airport shuttles should have this!
The kids and I wanted to stay in the air-conditioned van, but it was all too soon before we arrived at the grand doorsteps of the Sheraton. The soft wooden pipes of Balinese music filled the air and two beautifully dressed Balinese dancers greeted us.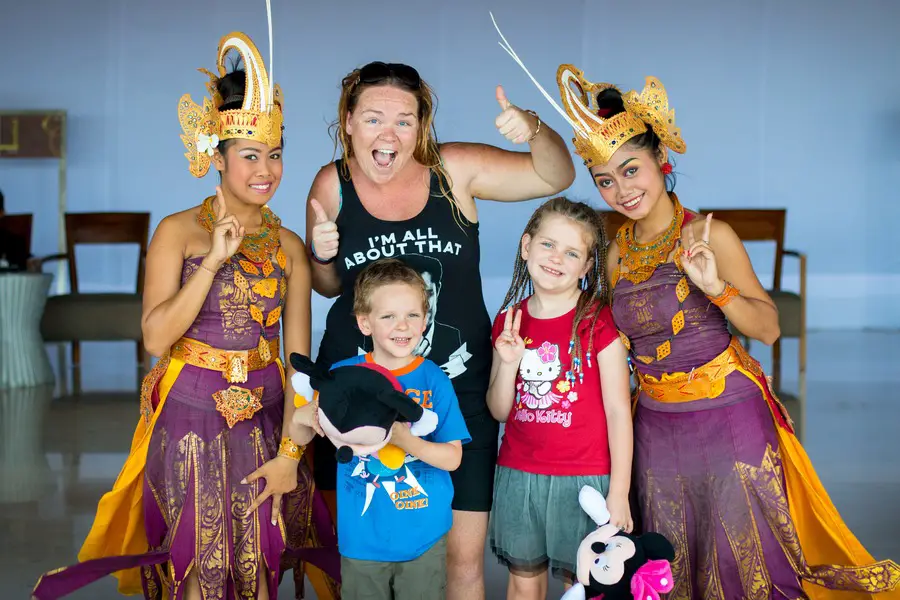 We were led up an escalator to the lobby area and checked in while sipping on a refreshing fruit-flavored ice tea.
The Parents' Part of the Sheraton Bali Kuta Resort Room
The staff showed us down a hill and into a little alcove with 2 doors. The 2 Deluxe Ocean Front Rooms were not directly interconnected, but the alcove did have the ability to be locked to add an indirect interconnection between both rooms. That added peace of mind when the kids slept in their room.
It's hard for me to describe the hotel room without getting excited by the gifts we found sprinkled around the room. But before I digress, the spacious room was tastefully decorated with a muted blue and tan color scheme. Our room contained a super king bed, with two double beds in the kids' room.
Delectable products adorned the marble bathroom vanity and there was a large stand-alone bath too, my favorite. Glass doors offered a balcony with stunning beach views. And Wi-Fi was both fast and steady.
The Kid's Part of the Sheraton Bali Kuta Resort Room
Is Sheraton Bali Kuta Resort popular with families? You bet! There's no one-size-fits-all approach at the Sheraton. Our room was incredibly kid-centric and we could tell that Sheraton had gone through considerable effort to appeal to children and families. Even the room service menu catered specific meals for various ages – from baby food to teens.
Mia and Caius were very pleased with their room. Sitting on their beds were stuffed Mickey and Minnie toys, as well as a Sheraton kids pack, which included a teddy, coloring pencils, and a reusable drink bottle. The bottle could be refilled anywhere in the hotel complex free of charge.
The kids' room also had a DVD player ready to go with a choice of 3 movie titles waiting for their attention. Of course, we never got around to watching those since they were so busy having fun at the kids club and swimming pool. Plus cable TV included channels like CBeebies, Disney, and Nickelodeon.
But the highlight of our rooms were the special touches the Sheraton had thoughtfully applied to make us feel extra welcome.
Now we are used to being in the public eye. My travel blog is an open book for everyone and anyone to read. So while some of our social media followers found these gestures a little creepy, we were completely charmed by the creativity and consideration.
A hotel has never done this for us before. Ever. They had gone and read my bio on the kid's likes and dislikes and included it in the room. Rockmelon for Caius, Spongebob for Mia. And framed family pictures around the room.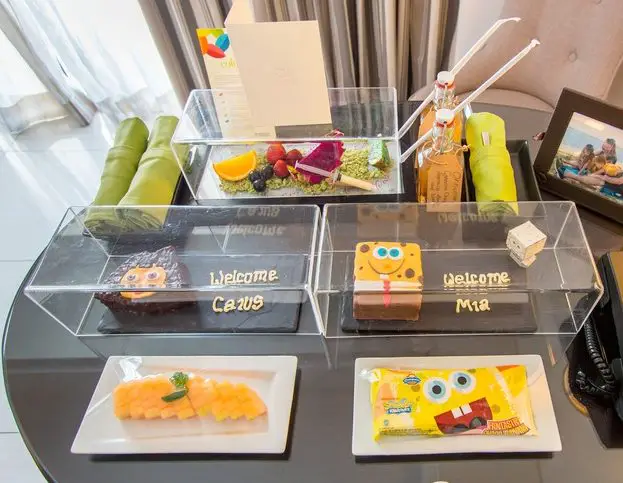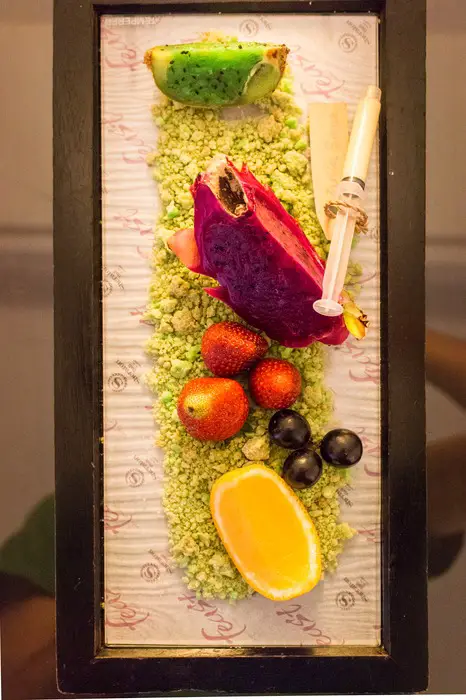 I must say, with all those family photos around the room I felt instantly at home, which is not something we often encounter when staying in hotel rooms – even beautiful ones.
Ocean Views
This is the view from our balcony. Every night the firey, red, glowing sun escaped into the ocean and we got to witness it.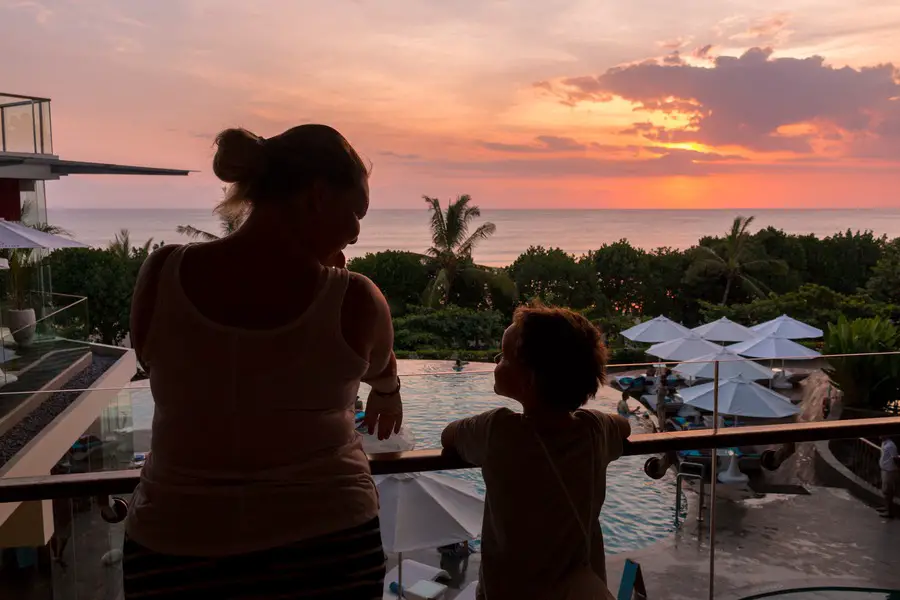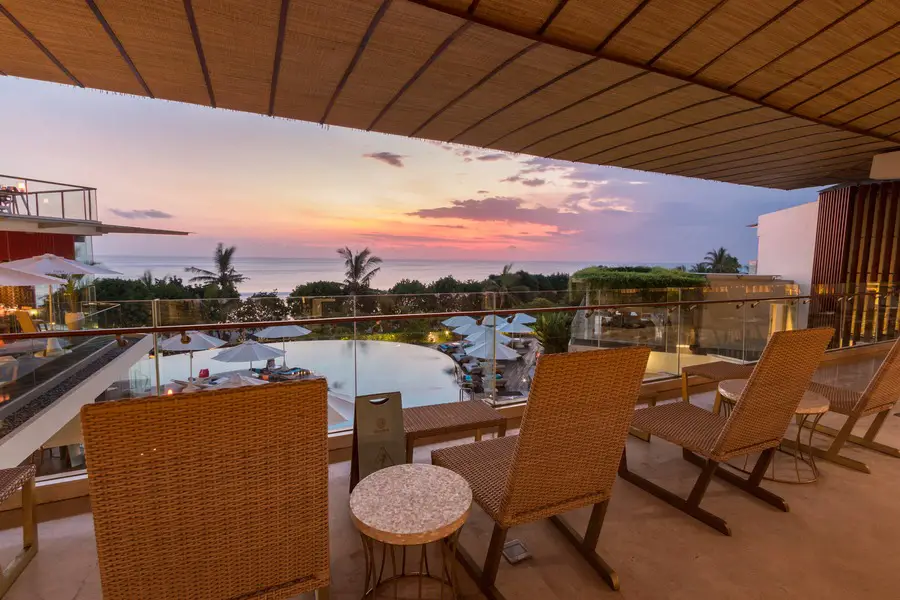 Location – Which popular attractions are close to Sheraton Bali Kuta Resort?
This is a newly re-developed area of Kuta and a chance for us as we usually stay at the south end, near Waterbom. But we quickly fell in love with the central beachside location.
Out front is the famous Kuta Beach, where you don't have to walk more than 5 steps before being offered a beer, a surfing lesson, or a sun lounge.
Next door is the Beachwalk shopping mall with famous American restaurants like Johnny Rockets and Tony Roma's, a modern cinema, kids club, and ample shopping opportunities. It is linked directly to the Sheraton resort via a covered pathway so don't even need to step into the hot, Bali sun if you prefer.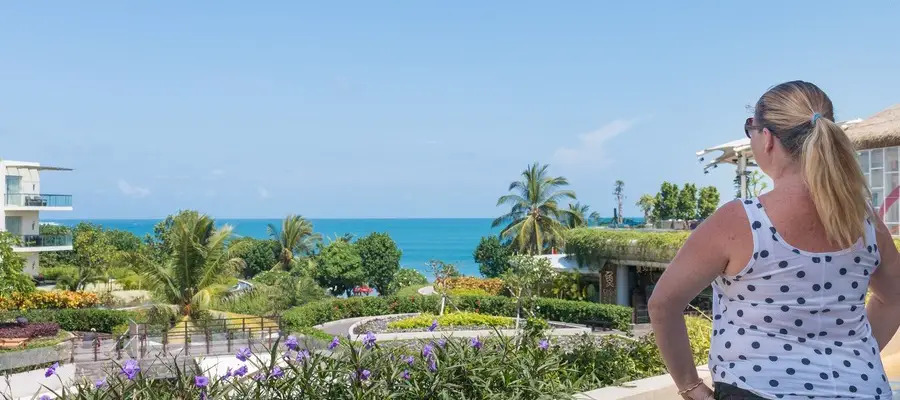 About 50 meters down the road, in the opposite direction, is a convenient McDonald's restaurant if your kids ever have enough of Mie Goreng.
My favorite is in any direction you walk there is plenty of market shopping, including less than a minute walk to famed Poppies Lane, which is considered the heart of Kuta.
It doesn't get more central in Bali than this.
Check out our 101 things to do in Bali with kids! 
What are some of the property amenities at Sheraton Bali Kuta Resort?
Family Friendly Spa
We were lucky enough to be staying at the Sheraton for Mother's Day so the kids and I celebrated on-site a the spa, Shine. The Sheraton offers Mummy and Princess packages as well as Daddy and Prince ones. So both kids got to indulge in a full-body scrub massage and pedicure with me.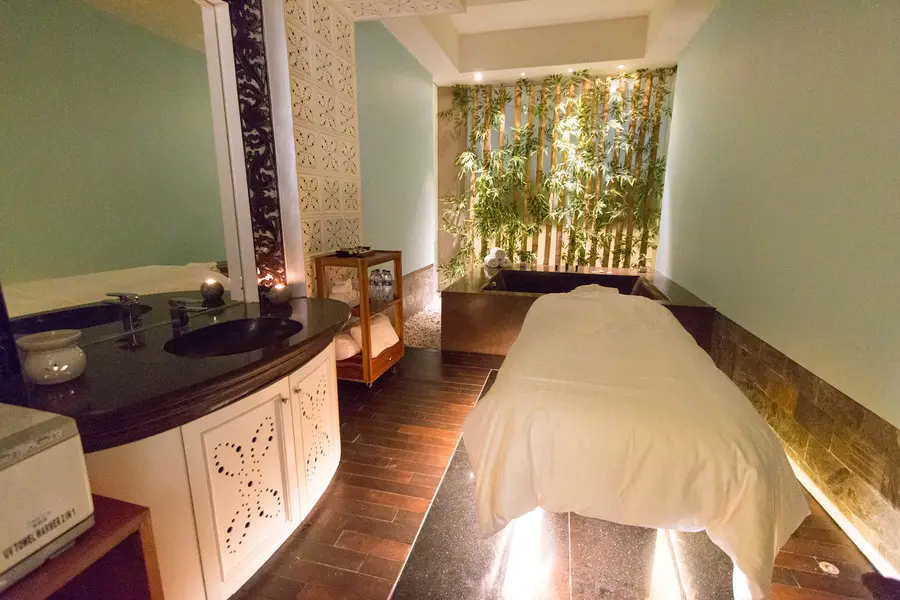 I'd consider taking older children next time, as while I found almost 3 hours of absolute bliss my  5 and 6-year-old found it a little long.
We sat in a glass-walled room overlooking the swimming pool and ocean during our nail art session. It was invigorating for the heart and a feast for the eyes (and I'm not just talking about the sunbathers). We were offered a nut mix and refreshing drinks as well, which completed the whole experience.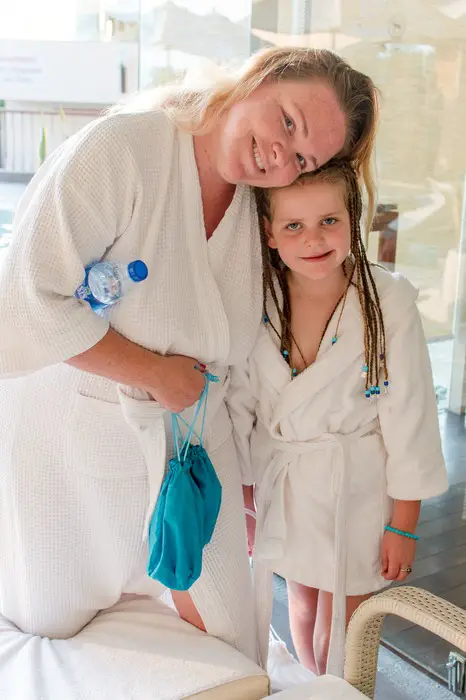 I came away feeling like a new woman. The choice of scented massage oils presented a pleasant challenge, each more intoxicating than the last. How could I choose? But as a bonus, we received a special little keepsake bottle of massage oil at the end of the session, so I cast myself back into that Zen-like moment of relaxation with just one whiff.
The Swimming Pool
My favorite feature of the resort would have to be the infinity pool. Towering high above the busy street below, all you could see was palm trees, beach, and clouds. The illusion was decadent and provided a magical experience. A shallow child-friendly pool catered for younger hotel guests. And the friendly poolside staff proactively provided towels so there was never a need to leave your comfy sun lounge.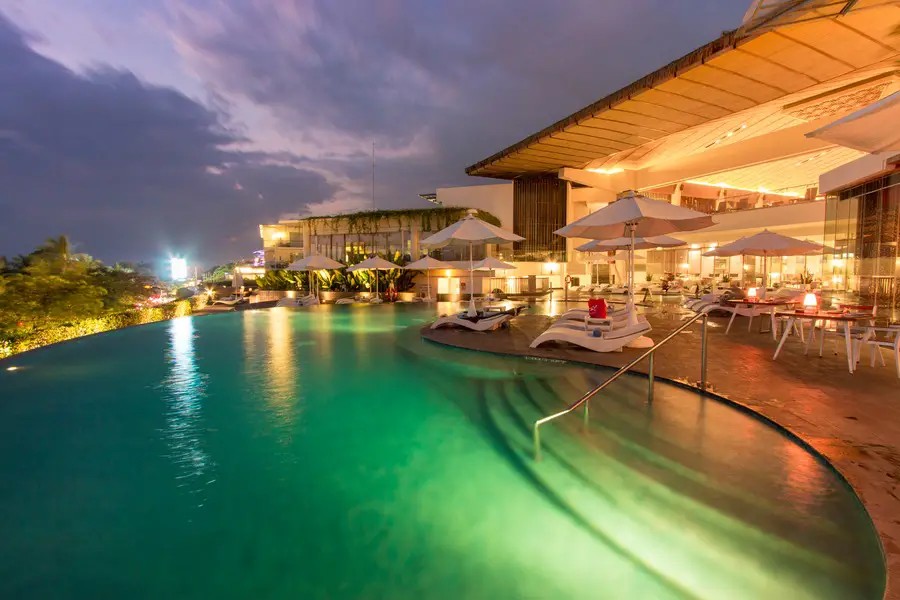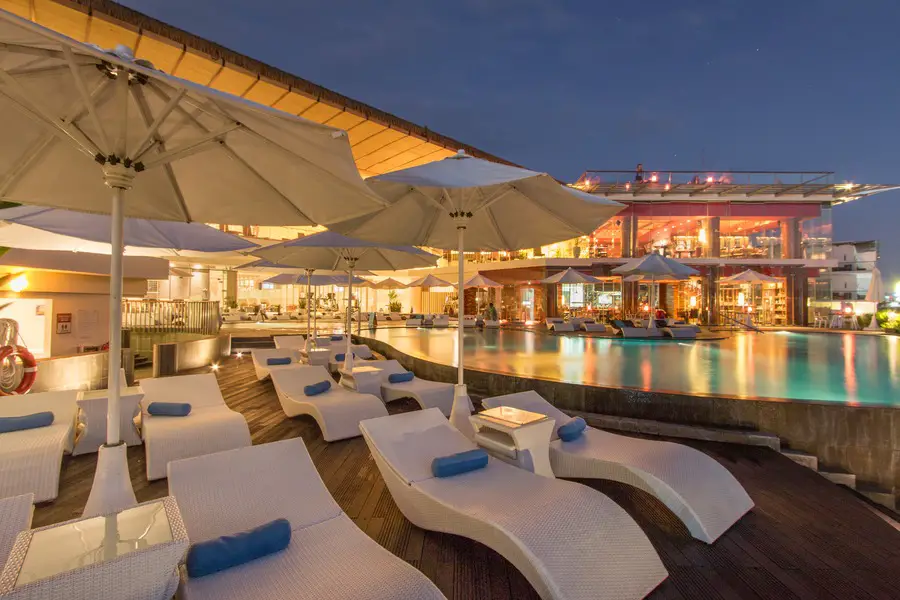 Kids Club
Our kids barely used the magnificent pool during their stay at the Sheraton since the kids club quickly became their favorite haunting ground. Computers, gaming consoles, toys, and books. It was a kid's dream house.
The staff was open to our suggestions and feedback as well. We try to limit our son's screen time at the moment so they were very helpful in monitoring that and making sure he only had the agreed timing.
The shaded outdoor play area and shallow splash pool gave the kids ample space to stretch their legs and run around.
However, the location of the kids club is quite out of the way and you're unlikely to find it by yourself. So ensure you ask the staff for directions or to take you there after checking in.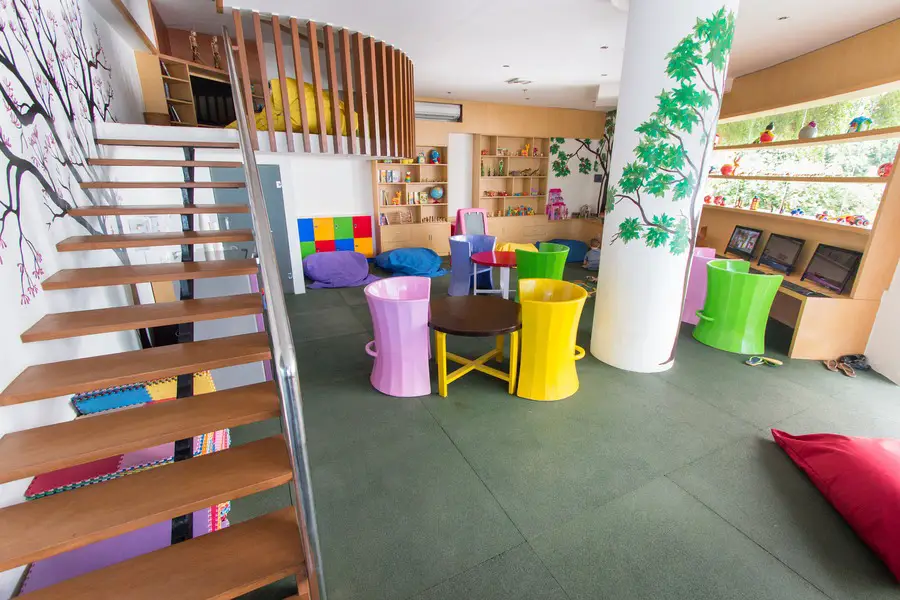 Bene – Italian done right
We were fortunate enough to meet the Italian Head Chef overseeing the team of 75 chefs working at the Sheraton. And, of course, with an Italian Chef, you must have an Italian restaurant. And not just any Italian restaurant. But in typical extravagant Italian spirit, one that serves authentic cuisine with a unique modern twist in a mind-boggling number of varieties. 100 to be exact.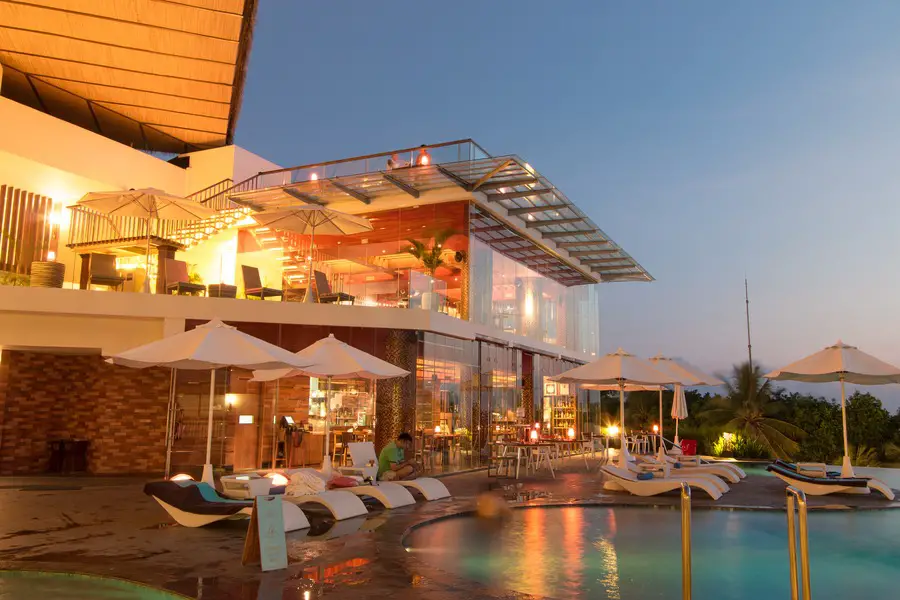 If poolside dining is too casual for you, head upstairs to the beautiful, thick wooden dining tables overlooking the beach in air-conditioned comfort.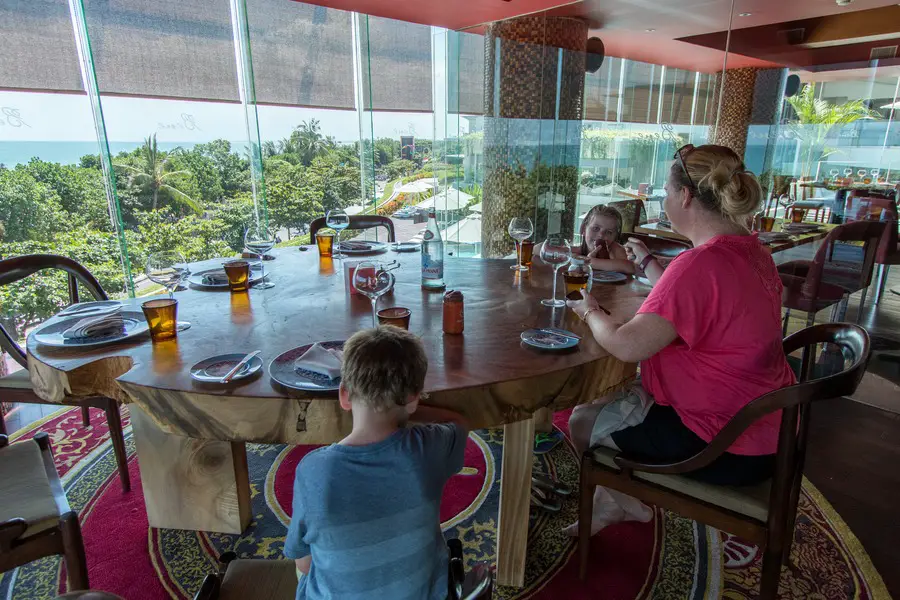 Just look at that pasta goodness. Perfectly cooked, delicately seasoned, mouth-watering magic.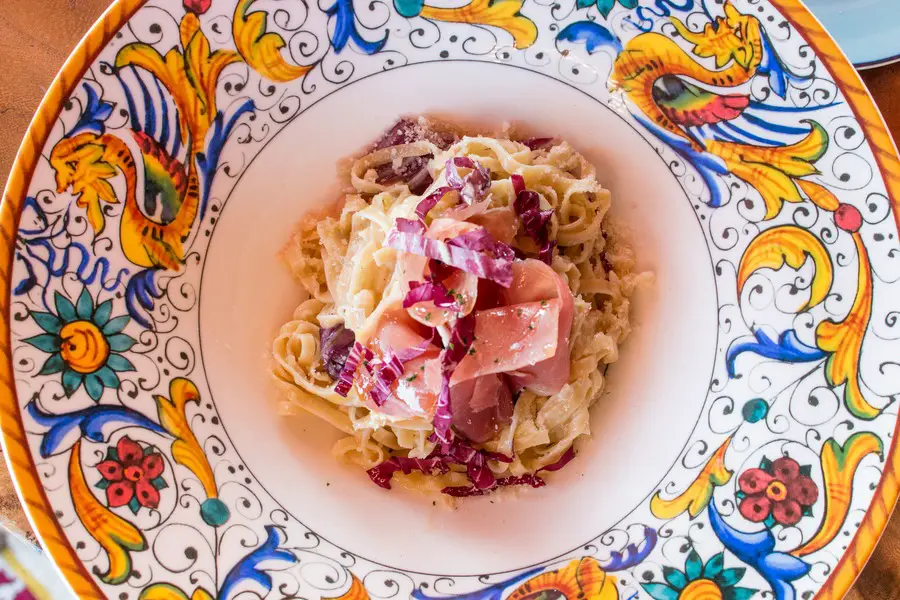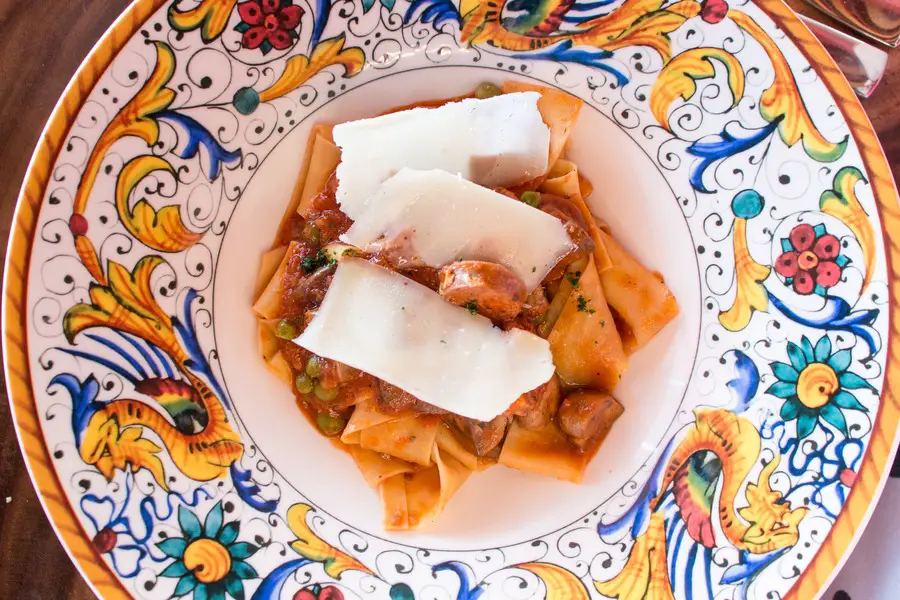 And dessert was an event in itself. I opted for a slice of warm Nutella tart (the 3 sweetest words in the English dictionary).
One of the best parts about this highly regarded Italian restaurant is the unique specials that run each day of the week, from family-style dinners in pots and pans on Mondays to a 50% discount on Fridays if you hand over your phone upon arrival.
Feast – Don't forget breakfast
Regular readers will know I am very fond of the buffet breakfast, and this is no exception. Feast is more than breakfast, it's… a feast! A huge assortment of dishes from delicate pastries, hot Asian cuisine, crisp salad items, a range of freshly squeezed juices and not to mention the egg station. Plus freshly cooked crepes, pancakes, and churros.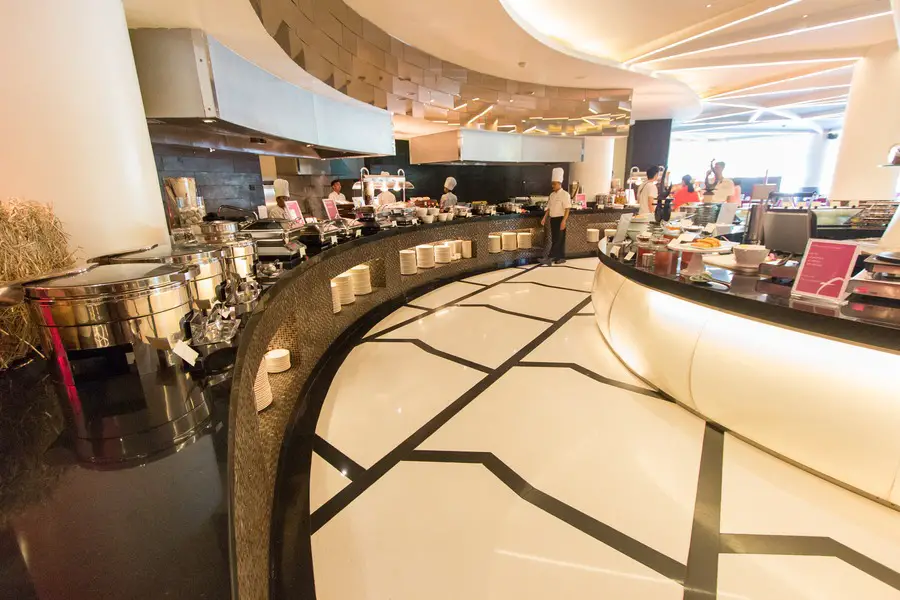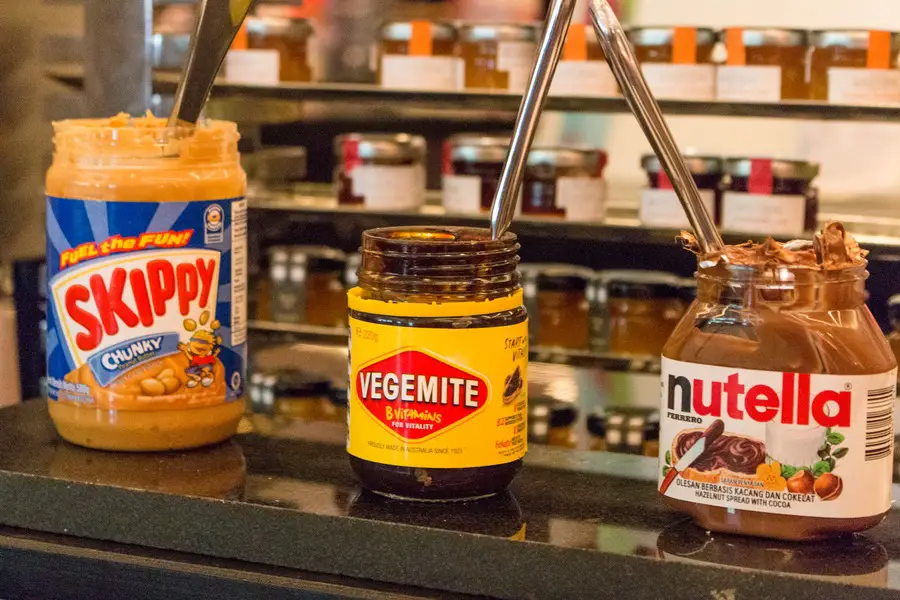 One morning I asked a waiter where I could find granola. He told me he would find out. A little while later, he brought freshly prepared granola to the table – still warm, steam rising from the bowl. I was stunned. No request was too big or too small.
The kids are also well taken care of at breakfast. They had their mini tables and chairs and a dedicated children's buffet complete with cute food and superhero decorations. So detailed and well designed, it makes me smile thinking about it.
Market Brunch – Don't do Sunday Brunch anywhere else
Every Sunday the Sheraton goes all out in a Market Brunch. You have to try it when you're in Bali, regardless of where you're staying. It's an experience I'll not likely forget.
How much is Sheraton Bali Kuta Resort?
Prices change all the time. So you're best bet is to check out the best prices here.
Would you give Kuta Another Try?
There is no doubt the Sheraton Bali Kuta Resort is built for families. From the world-class kids buffet, to the cute mini bathrobes, to the superb kids club – children are welcome all over the hotel.
It certainly has lifted Kuta's standard beyond the former glory days and transformed a well-worn beachfront tourist trail into a luxurious yet affordable hotspot for holidaymakers. I think it's safe to say Kuta is back in the game. Thanks to the Sheraton.
LOOK HOW EASY IT IS TO PIN THIS!
FOMO - do you have it?  Well there is no need to Fear On Missing Out here at Explore With Erin. Sign up to receive updates directly to your in box. I won't spam you, but I do promise a whole lot of awesomeness. What are you waiting for? Join Me!