Bulgaria has been an unknown destination for most tourists all over the world. But we know for a fact Explore with Erin has been and loved it. She can probably describe more than these 7 reasons to visit, however in my mind these 7 are the best reasons to visit Bulgaria. And there has never been a better time to uncover it!
1. A place of history
It is no secret that due to the location, these lands of Bulgaria have gone through a lot. What is nice is that you can see a track of everything – from ruins, through buildings, to the latest years of history! This is a place that brings you back in time with every single step! The biggest must-see is the Monastery of Saint Ivan of Rila, better known as Rila Monastery, the largest and most famous Eastern Orthodox monastery in Bulgaria. It was founded in the 10th century, and regarded as one of Bulgaria's most important cultural, historical, and architectural monuments, and is a key tourist attraction.

2. Views to die for
If you are a nature lover, if you seek peace and silence, the music of the planet, Bulgaria is the right spot for you. Here you can observe so many different landscapes that can for sure take your breath away!  Experience the country by going through to the Seven Rila Lakes where you can feel a completely different energy and see stunning landscapes! Or take a dip in the Black Sea near Sunny Beach. 
3. Just a cool place
 Bulgaria can reveal a great urban culture for you!  Going to Sofia or Plovdiv is where you will find the most modern and hip environments in the country. It is here you will also find exquisite street art masterpieces. Plus let's not forget that these two cities you will find a plethora of cute bars and clubs, to meet new people or dance the night away. And talking about people….
4. Lovely people
The people in Bulgaria are amongst the friendliest in the world.  You can meet somebody and a few minutes later you are having a beer while they are showing you the town! In this country, you can hear laughter around you all of the time. People are just warm and welcoming! 
5. Wine culture
Bulgaria is well-known all over the world for its wines. The country has a very long and deep tradition of producing wine. Wine is not considered just an evening drink to have with your dinner there. It is a moment for appreciation of perfection. There are many people who organize wine tours all over Bulgaria, pickup up a wine crawl in Sofia, you'll experience high-class Bulgarian wine of all types. 
6. It is super cheap!
The chances are that you shall find Bulgaria to be a highly affordable destination. Flights from all over Europe fly cheaply to Sofia. Accommodation is not expensive, even in the high-class hotels, as well as food which, to be honest, is something very unique and there is something for everybody. Speaking of food…
7. Bulgarian Food
Bulgarian food is everywhere, but don't be afraid to try a little bit of home. In Sunny Beach you'll find a heavy English influence with the Sunday Roast costing a fraction of what it does in England. In many other parts of Bulgaria you'll need to try more traditional food like Meshana Skara or mixed grill in English, which is all about meat! Bulgarian's love meat, so this is ideal. It is a combination of grilled meat in various forms and versions. Generally, it consists of kebapche, kyufte, pork steaks and skewers of pork meat. And the other favourite is Shopska salad,  a traditional Bulgarian salad made with chopped cucumbers, tomatoes, onions, peppers, fresh parsley and grated white cheese.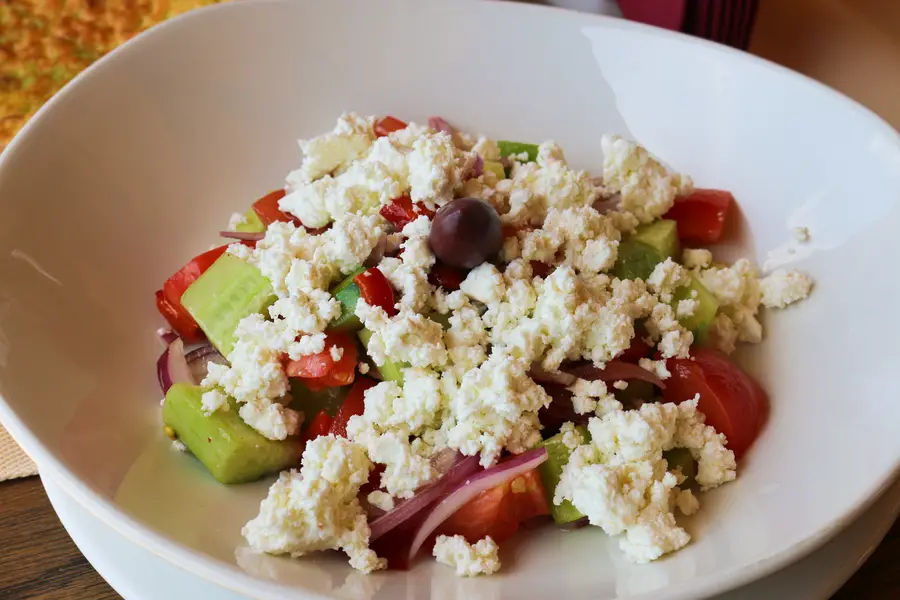 Bulgaria is not the most popular of European destinations, but the low key nature of it is what is most stunning. If you go you will find a special moment in its outstanding beauty. People are friendly and spots to party are not to be missed! It is affordable and easily reachable! Underrated Bulgaria may be, but this country should absolutely be on top of your go-to list!
FOMO - do you have it?  Well there is no need to Fear On Missing Out here at Explore With Erin. Sign up to receive updates directly to your in box. I won't spam you, but I do promise a whole lot of awesomeness. What are you waiting for? Join Me!