The first time I went to France it was pre-children. We ate snails, climbed the Eiffel Tower, and wandered cobbled streets hand in hand. The perfect romantic adult destination.
Our second time in France was with the Travel With Bender kids. We only had 2 days of driving through the South of France on our Mediterranean Coast road trip and all I managed to let the kids do was enjoy a multitude of delightfully old and sweet merry-go-rounds.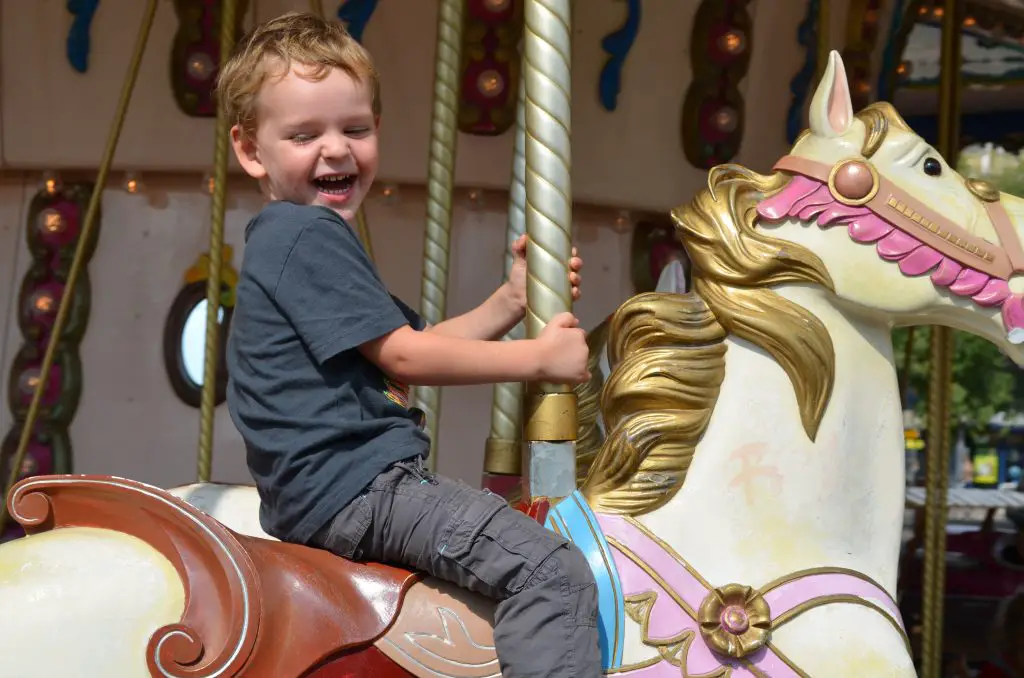 It wasn't a destination I thought I'd ever take the kids again.
But my friends assured me there was so much more. I was dubious. To be honest despite the multitude of homes for rent in France  and the fact my car was stolen by the French police I actually didn't find it kid friendly at all. They told me I was wrong. I said prove it. So they did.
Finding Accommodation in France
The best time to visit France with your children is during your summer holidays. That way, you don't have to check off things on your bucket list and rush back home. It'll give you time to explore the country at leisure. 
Finding child-friendly accommodation in France doesn't have to be hard. Paris is an excellent base location to explore France with your kids as there are train, bus and air connections to almost all major French destinations. And if you prefer road trips, you'll also have access to many rental car companies.
Consider looking for short term rentals in Paris for both the space and convenience. Consider choosing a central neighborhood in Paris in order to avoid long commutes into the city during your stay. Areas such as Montmartre, Marais, Quartier Latin, Oberkampf etc are popular among short term travellers in Paris.
Once you have found a nice play to stay in France, you can plan your itinerary. Paris is a great base to make trips from Paris to Normandy, the Loire Valley, Alsace and Bordeaux.
Below are some of my fellow family travel bloggers favourite things to do with kids in France.
1. Disneyland Paris
Stacey Jean from Travel Deep and Wide cannot stop raving about Disneyland.
"For US travelers, Disneyland Paris is an unashamedly American experience with a European flair. Disney is rightfully unembarrassed of its roots across the Atlantic. Yet with its characteristic, hard-earned excellence, from our first steps down Main Street to the clean-up crew after the Grand Parade, Disney leaves no cobblestone unswept, no brass unshined.
Our family experience at Disneyland Paris was top notch. Our six-year-old was celebrating his birthday and got a jaw-dropping phone call from Mickey at check-in. My teenage son and daughter took on Space Mountain with a viscerally challenging thrill. And best of all our children with special needs were accommodated with speedy, compassionate and professional service. When the "real Cinderella" waived to our little girl, she was so overcome with joy she cried.
If you are anywhere within a day of Paris, especially if you have children, don't miss Disneyland Paris. Dreams really do come true.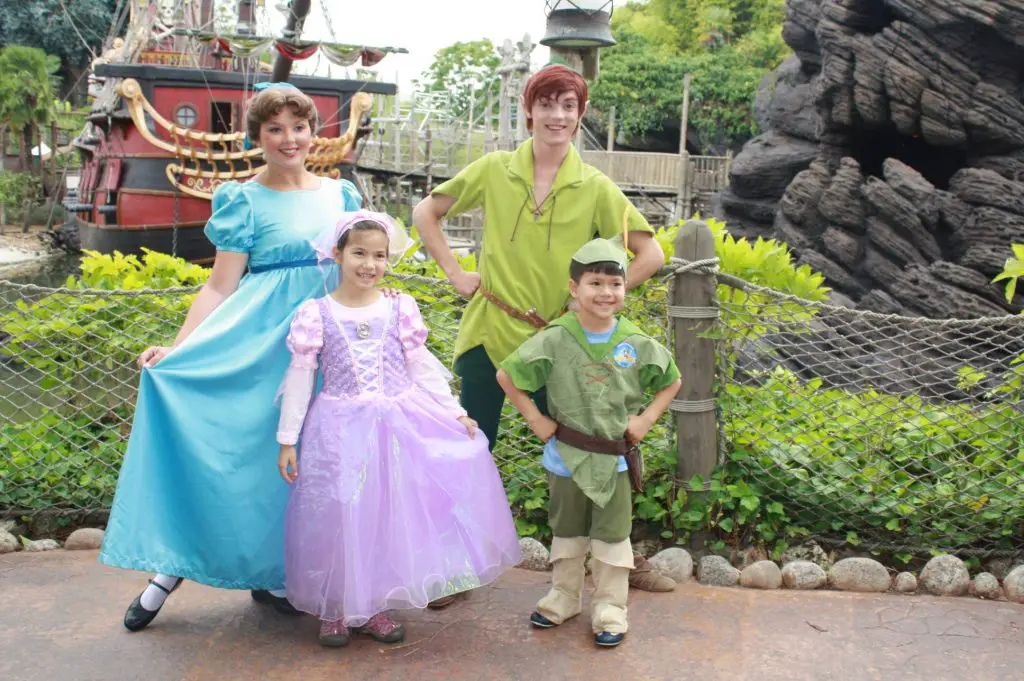 Stacey Jane is not the only fan of Disneyland. Nisbah of Five Adventures is also a Disney fan.
"Disneyland needs little introduction and having visited Disneyland Paris several times with our little adventurers in tow, we have always had an amazing time. Located just outside of central Paris, the park is ideal for a day trip and a break from sightseeing. There are two parks located next to one another and there is plenty for children of all ages. The parks have great rides, play areas, shows and parades and stepping into the park you will soon feel the Disney magic. We loved the park especially with our younger children as their eyes would light up with pure delight at the sight of their favourite characters. Seeing a face full of magic, you cannot help but smile! Disneyland Paris is ideal for families in Europe, who cannot afford the longer trip to America and still want to enjoy a fabulous Disney theme park."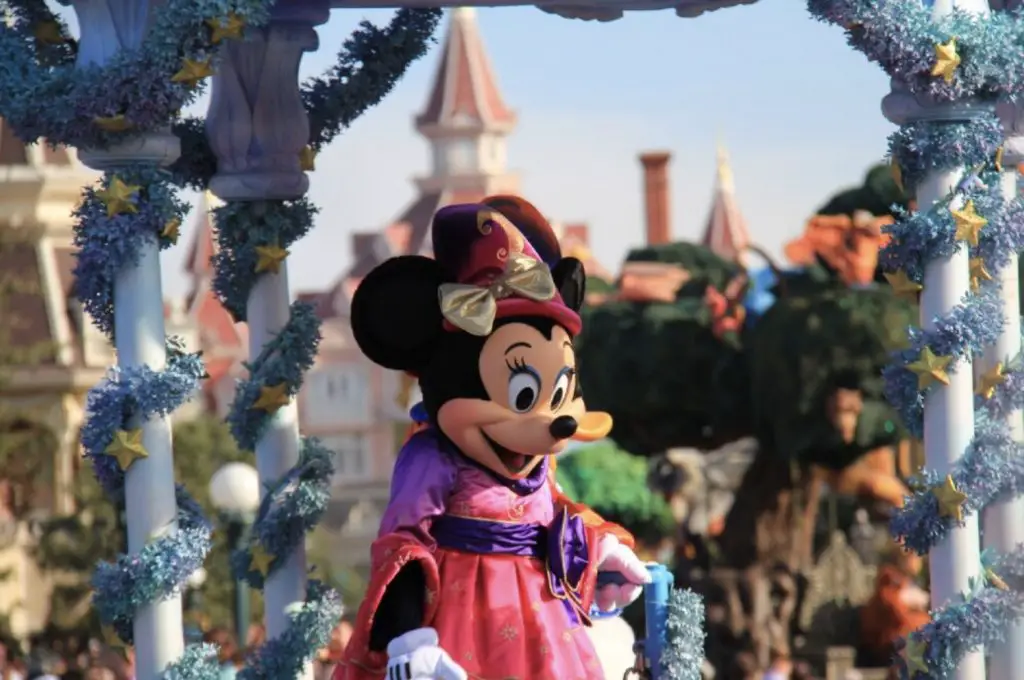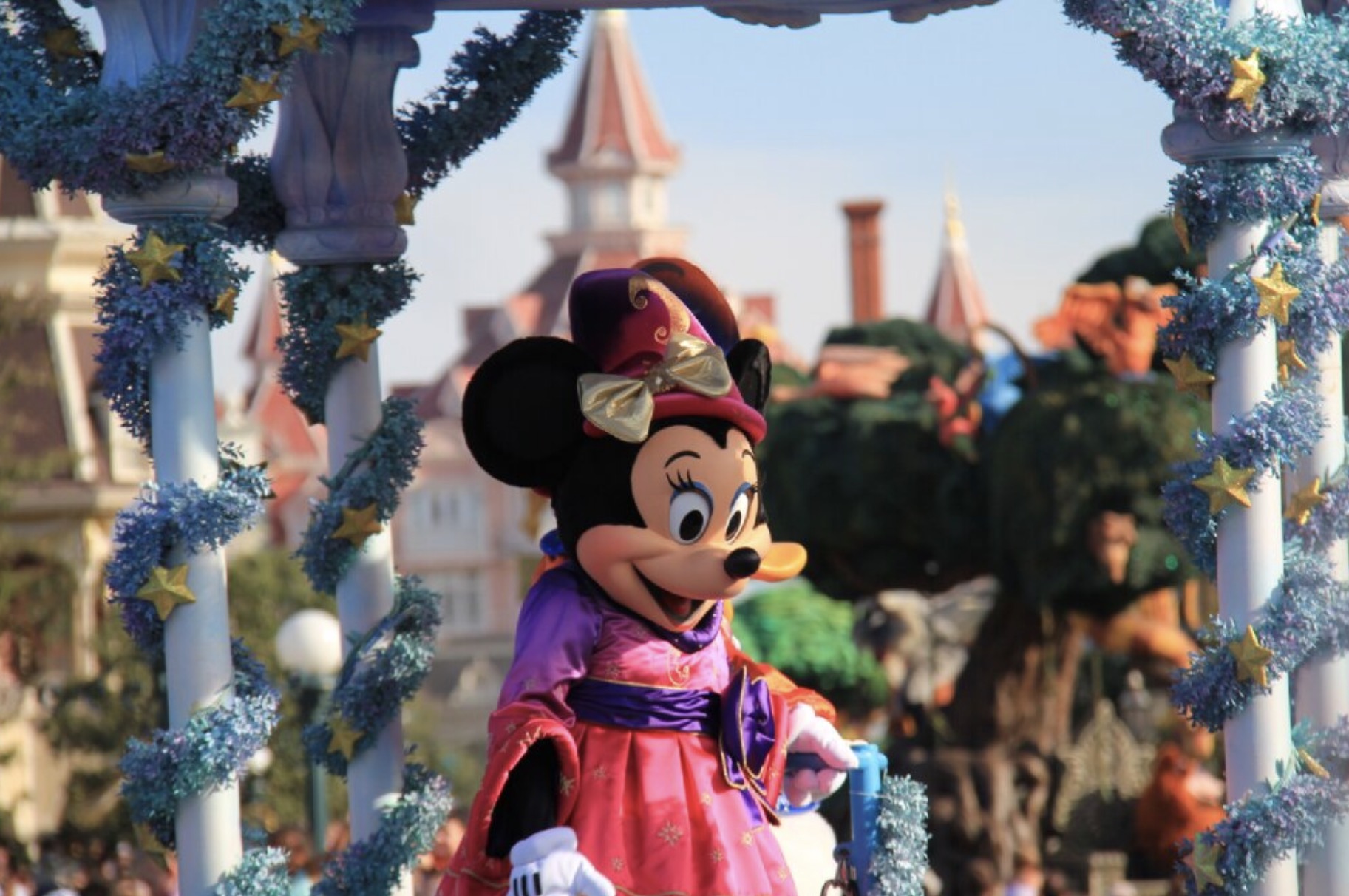 Okay, so my kids will love Disney, true. But when Alyson of World Travel Family told me there was an Asterix park, mind blown! You can get tickets here.
"For a totally different theme park experience head just north of Paris and step back in time to ancient Gaul where Asterix, Obelix, Dogmatix and crew are still battling the clueless Romans. This is a theme park with serious roller-coasters and plenty of them. but aside from the big thrill rides there is more than enough to keep little ones happy including a large adventure play area. The theming is fabulous, just make sure your kids have read a few Asterix books first, it's surprising how many haven't come across these wonderful books these days. It's a huge day out, take water and comfortable shoes and prepare for fun."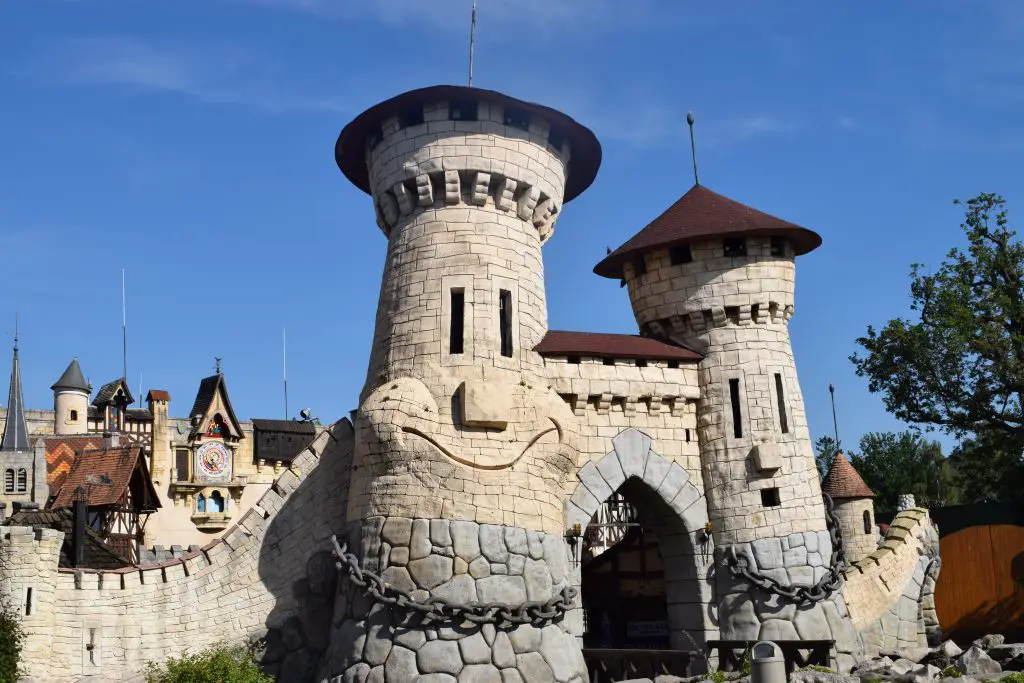 3. Splashworld
But France can get hot I complained and the kids will just cry. Lindsay from Carpe Diem Our Way told me she had a solution to that excuse. And not to forget your wet skin kid-friendly sunscreen.
"We visited Splashworld in Provence with my 6 and 4-year-old boys in the summer! There was a huge amount of activities that they could take part in, keeping them busy all day! From swimming to playing and even jumping in a bouncy castle, they were entertained ALL day! The park also had plenty for teens! But be aware, the park is quite big, so try and plan your day so you are not walking back and forth too much!"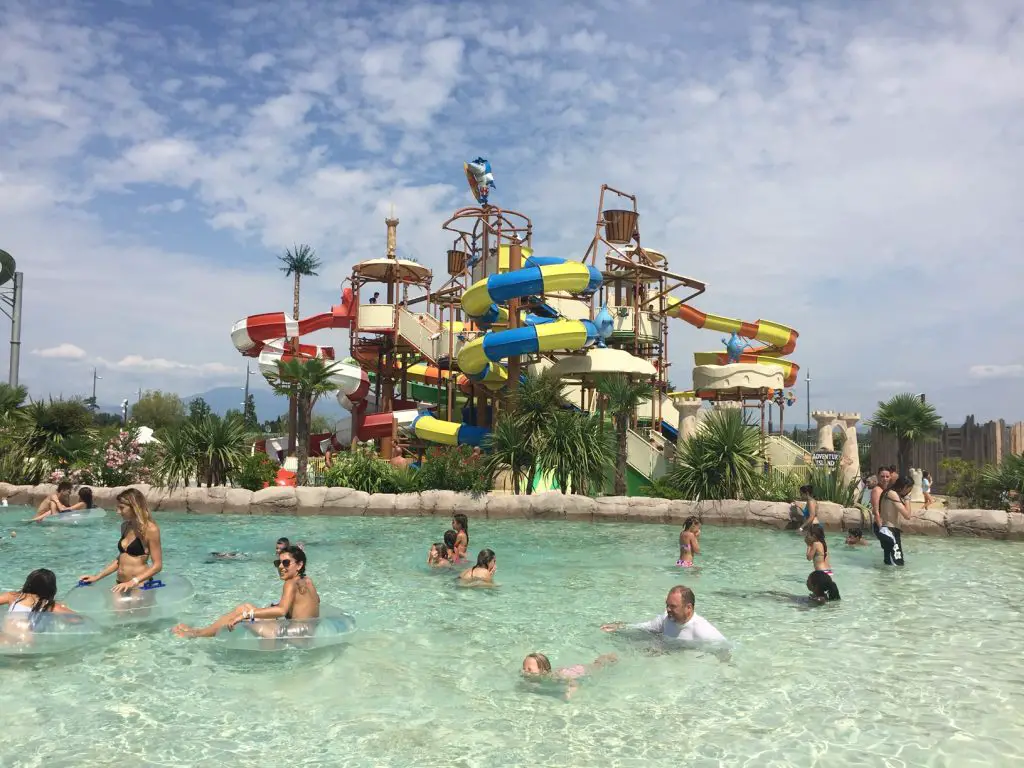 4. Palace of Versailles
Carrick Buss from Along for the Trip definitely convinced me that I should take the kids to the Palace next time. Maybe after I work on their tea pinkies.
"The Palace of Versailles might be the most pretentious place I've ever seen. It's also an amazing peek back to a time that's hard to imagine for most of us. If you're visiting Paris with kids (and you absolutely should) plan a day trip to Versailles. It's easy to get to via train from the city center – just buy your RER Metro tickets at the station and off you go. To save time and avoid the summer sun, buy your tickets online before your visit, and consider renting a golf cart for touring the grounds because they are HUGE! Versailles is a great day trip away from the city that our family loved."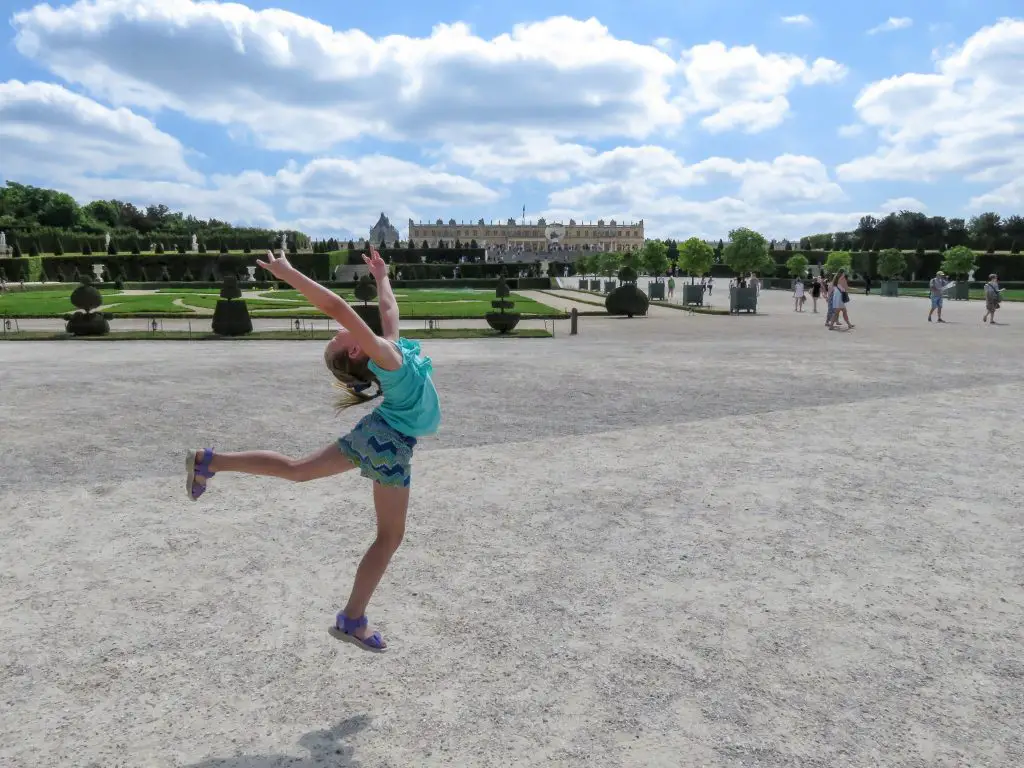 5. Centre George Pompidou
Kaylie Lewell from Happinesstravelshere.com recommends an art gallery in Paris. With kids?
"Of all the things to do in France with kids, visiting the Centre George Pompidou was an unexpected favourite. This modern art gallery is an iconic building in Paris. The architecture is almost inside-out with metal pipes and ducting covering the building. A tube covered escalator runs along the outside, to end on the rooftop for views over Paris. The Kids Gallery with changing exhibitions provides interactive fun and a huge collection of modern art will intrigue children. Seeing art through the eyes of children is a unique and often humorous experience."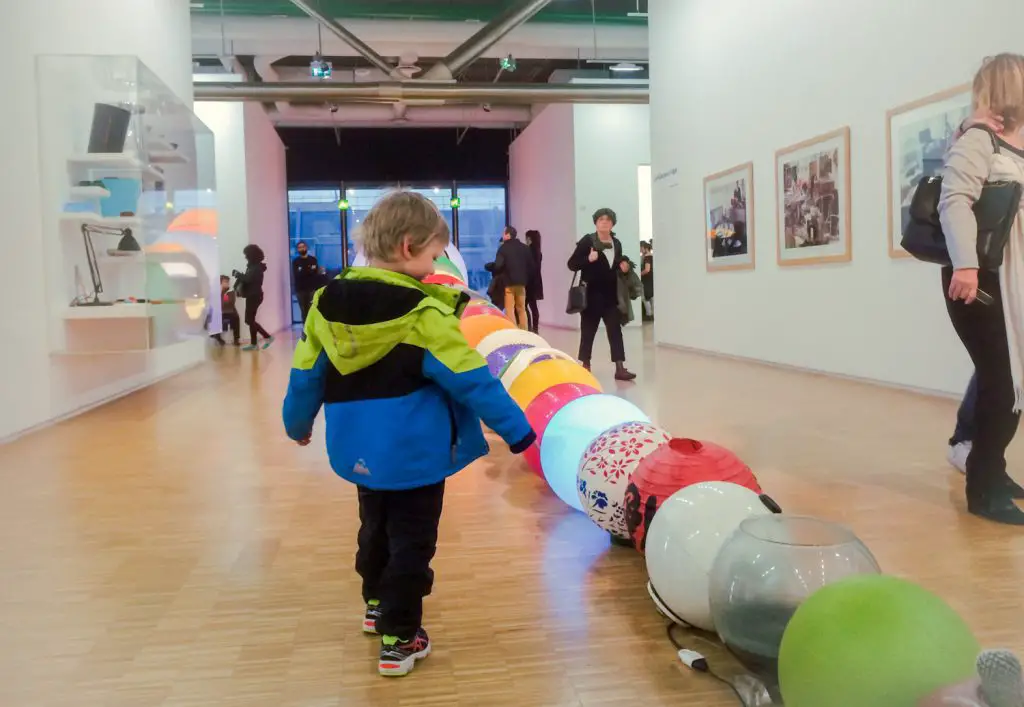 6. Château de Bridoire
Well, Kylie Gibbon of Our Overseas Adventures did not have to twist my arm. I know my kids adore roaming through ancient castles, pretending to be knights and princesses.
"Château de Bridoire or 'the games castle' in the Dordogne region of South West France is such a fun place to visit with kids. Not only do you get a beautiful partially restored 115th-century castle, but you can also try your hand at a variety of games from medieval times like catapult and cross-bows, giant chess, jousting, archery, catapult and croquet and an obstacle course. There's even quill and ink to practice your hand at old-fashioned letter writing!"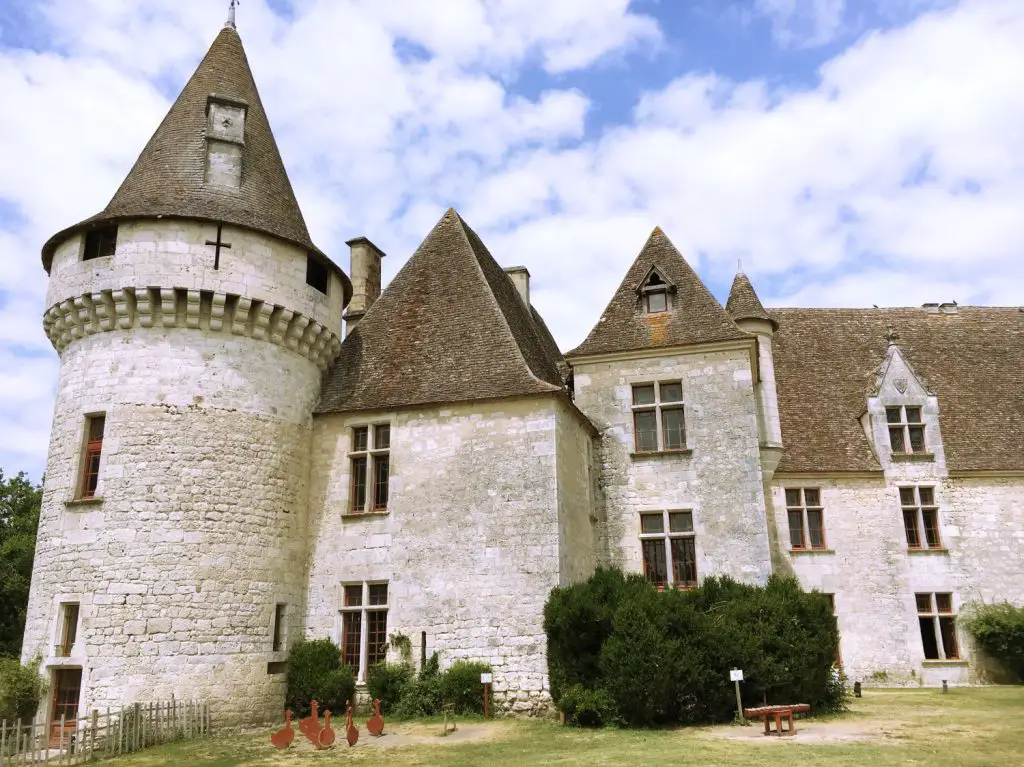 7. Nice
What could possibly be nice about Nice for kids? Jolene from Wanderlust Storytellers shares.
"Nice was one of our favourite family-friendly destinations on our 2 week road trip through France.  Whilst we enjoyed the Old Town of Nice and simply strolling around the little lanes and alleys, it was the beach, the parks and the ice cream that our little one enjoyed most.  The main beach of Nice might not be the best for swimming, but there is a sandy patch where the kids can build sandcastles, or if they prefer they can try to make towers out of the beautiful pebbles. When you feel like your kids need to burn some more energy, Park de la Colline du Chateau has a large grassy play area, as well as fully equipped kids, play park. Our favourite afternoon activity was to simply enjoy the atmosphere at Piazza Rossetti.  Grab a gelato for the kids, grab a wine for yourself and simply enjoy the French atmosphere."
Wouldn't it be nice to rent a car in Nice and experience it all yourself? When traveling with kids, it makes much easier to explore more and still have enough time to leisurely enjoy a "gelato-walk".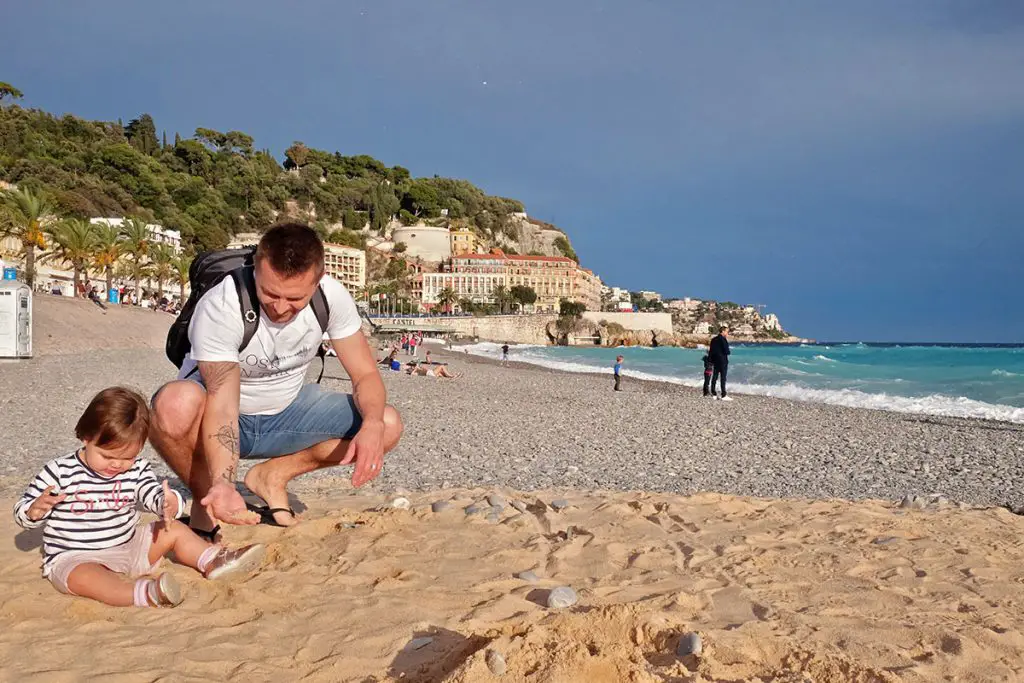 8. Mont St Michel
When Nicole from Family With Latitude said UNESCO I could just imagine my kids yawning. Until…
"Mont St Michel is a UNESCO world heritage site situated beautiful island connected via a bridge to mainland France. It houses a monastery and a few fun museums.  Once a month, it is separated from the mainland at high tide.  At low tide, you can walk around the island.  With kids this is fun, but muddy.  Alternately, climb up high on the castles ramparts and watch others falling in the muddy flats. This was my kids favorite part.  Take time to walk around, explore the village, shop for souvenirs, eat lunch, and enjoy some ice cream."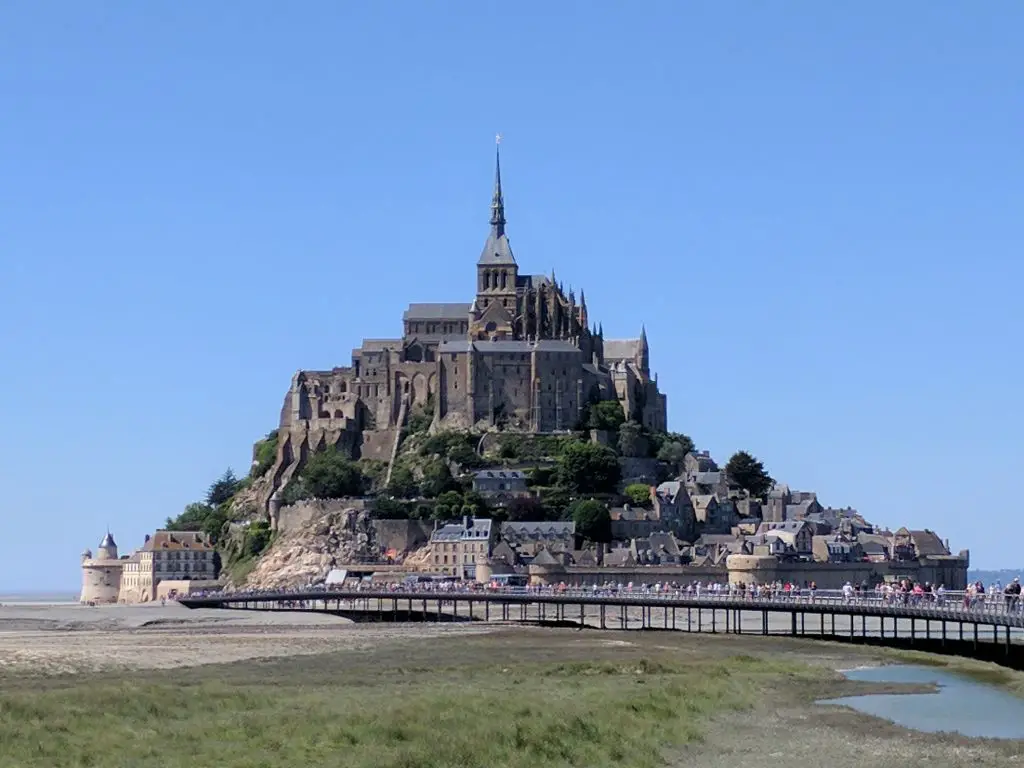 9. Normandy
I am starting to think I am going to change my mind about things to do with kids in France. Shobha from Just Go Places Blog told me I definitely should because… beaches!
"There is plenty to explore in Normandy with children school-age or above from the beautiful town of Bayeux with its famous tapestry depicting the Norman conquest of England to the D-Day beaches made famous during World War II.  These are events that have changed world history and no doubt children will hear about them in school. We wanted to show our children the real places where the history was made so that they could tie in what they learned in school with real life.  Another big plus is that many of the war museums are small and interactive – perfect for the attention span of your average child!"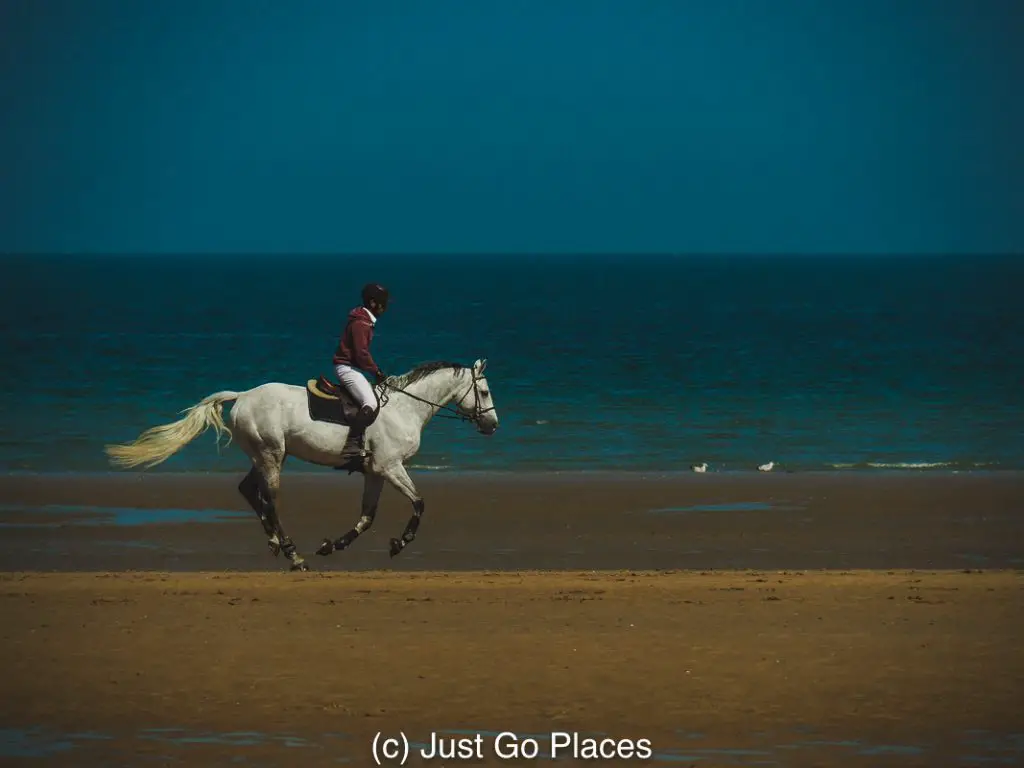 10. Lake Annecy
Finally, Becky from Kid World Citizen puts the last nail in the coffin when she reveals another thing to do with kids in France known as Lake Annecy.
"Touted as the cleanest lake in Europe, Lake Annecy is a crystal clear alpine lake formed when glaciers melted 18,000 years ago. Kids can enjoy the walking and cycling trail that goes partially around the lake or hike up the surrounding hills. After the hike, take a dip in the cool lake or stroll through the picturesque, cobblestone streets Annecy."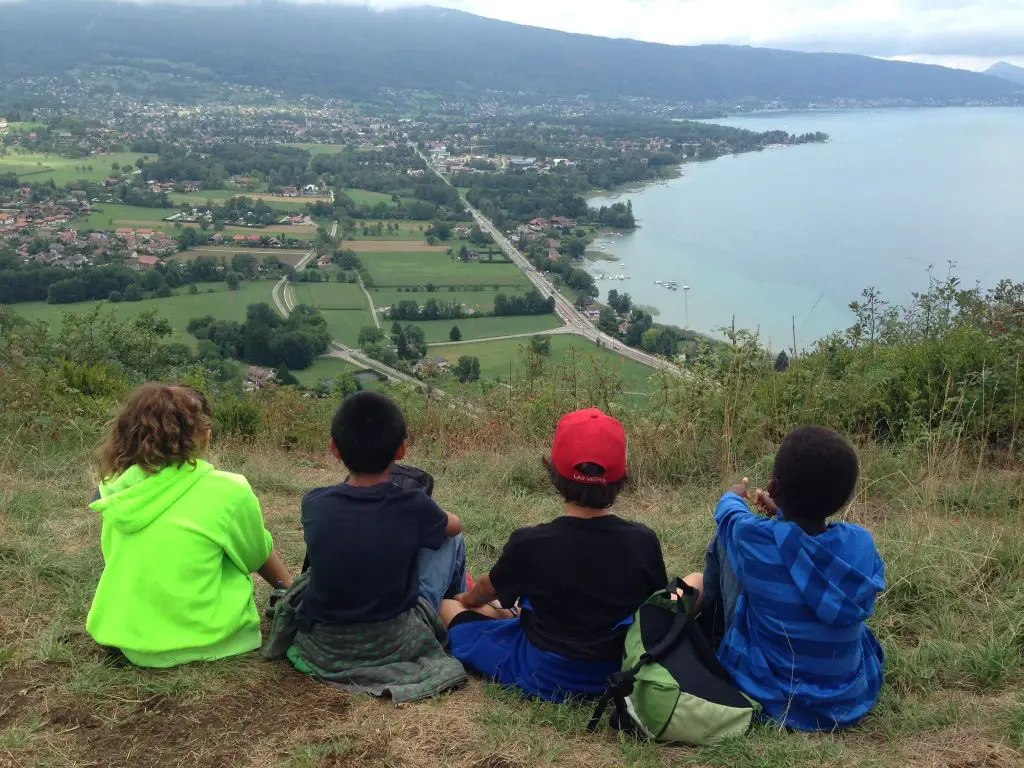 11. Aven Armand
Ok. So maybe I was wrong. Perhaps France wasn't as unfriendly for children as I remembered it. Perhaps there were a variety of things to do with kids in France that I wasn't aware of. And that's when I remember the one thing my kids absolutely adored. Aven Armand.
An hour out of Millaeu, in the heart of the Gorges du Tarn and de la Jonte, you'll come across Aven Armand. Entry was 10 Euros per person, kids free (4 and 3 years old).
The cave was first discovered by Louis Armand. There was one tiny vertical hole into this cave from about 75 metres above and after throwing a stone in, he decided to return the next day and lower himself in.
Louis Armand came in through one small opening in the ceiling and found a colossal cave, measuring 120 metres long and 60 metres wide. It is enormous and inside is the largest gathering of stalagmites you have ever seen, over four hundred throughout the whole cave. And between all these stalagmites you'll find the tallest stalagmite in the world known to date. 30 meters tall. Wow!
The first step was a funicular ride down deep below the surface. After the funicular you still need to head down more, so we went down ninety-nine steps to the bottom. The tour at the base took about forty-five minutes before you climb back up the ninety-nine stairs to the funicular.
Read the entire article on visiting the French Cave, Aven Armand here.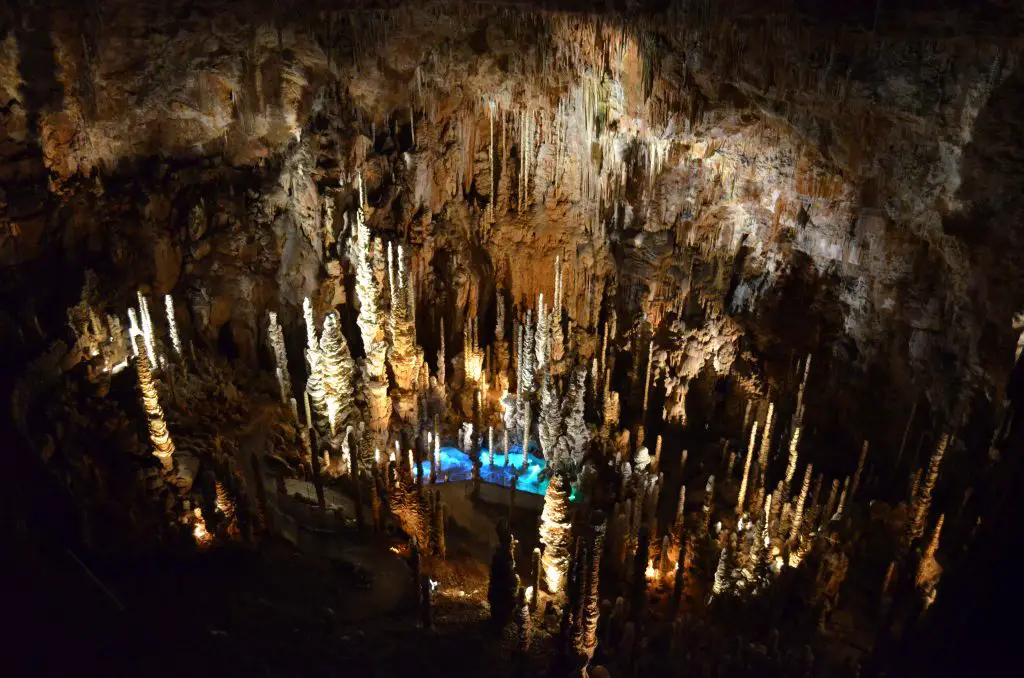 Well, they changed my mind. Did they change yours? Do you have any other tips for things to do with kids in France? I'd love to hear them in the comments below.
LOOK HOW EASY IT IS TO PIN THIS! 
FOMO - do you have it?  Well there is no need to Fear On Missing Out here at Explore With Erin. Sign up to receive updates directly to your in box. I won't spam you, but I do promise a whole lot of awesomeness. What are you waiting for? Join Me!