June on Travelocity!
Every month I use my 20 years of travel experience to write for aggregator giant, Travelocity. They call us the Gnational Gnomads. These are excerpts of those stories.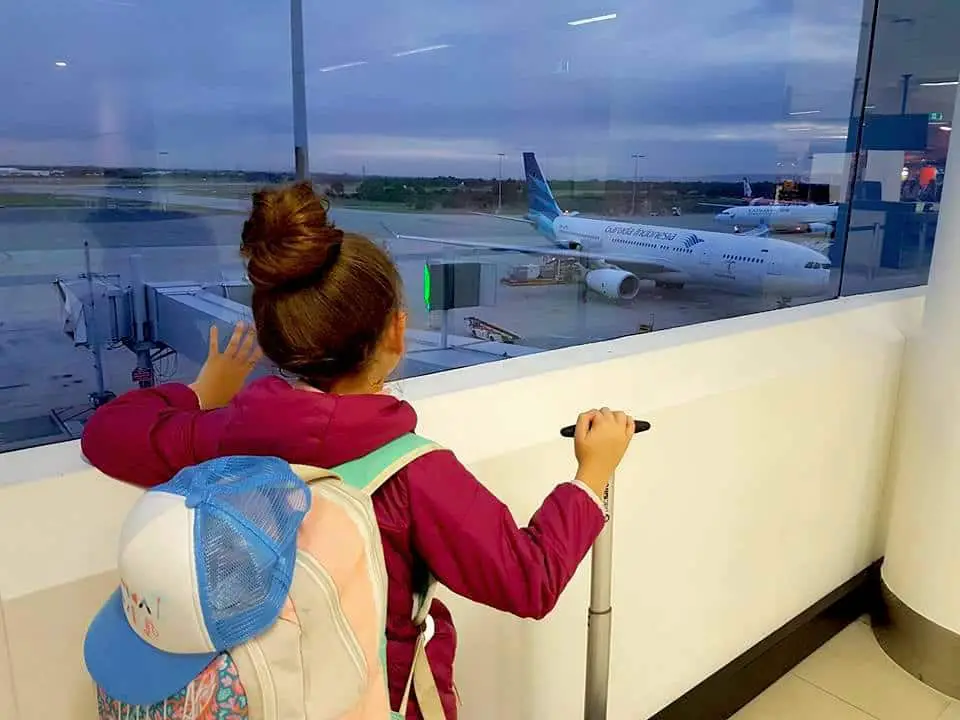 In the past 8 years of travel with my children, we've had our fair share of layovers. I'd like to think I'm a pro in this area, but I can still be surprised sometimes.
Long gone are the days of sitting at the gate, waiting for that boarding call. Long gone are the days of listening to music or reading a book. Instead, I've become more savvy and more in tune with keeping the kids occupied and pumped for the upcoming flight.
We've used options like booking a hotel for our 10-hour layover in China from Australia to LA. Or booking a premium lounge in Turkey to enjoy food, drinks, Wi-Fi and some comfy couches. Other times I've even managed to turn a layover into a week-long vacation destination, instead of an hour-long stepping stone.
Those options are all well and good, but if you are stuck in an airport for a layover, how do you keep the kids sane?
Eat
Adults may eat when they're bored, but kids eat all the time. Take the kids to McDonald's for an airport treat or try the business lounge buffet.
Sleep
In a lounge, on your lap, in a hotel, on the floor.
Play
There are some pretty amazing airports around the world.
Walk
Worried about those Fitbit steps? Never fear! Kids love new places so instead of rushing your way to your gate to just sit, explore this new land.
Entertain
My kids love to push, pull and ride the luggage. Hand it over and let them be entertained for hours.
Do you have airport layover tips? Have you found an airport that stands out as the best place for family travel?
Read the whole article here: 5 Airport Layover Solutions For Kids.
FOMO - do you have it?  Well there is no need to Fear On Missing Out here at Explore With Erin. Sign up to receive updates directly to your in box. I won't spam you, but I do promise a whole lot of awesomeness. What are you waiting for? Join Me!