Visiting Barcelona is something everyone must do. It is one of the world's most culturally alive city featuring famous architecture by Gaudí, art collections, museums, cathedrals, parks, and beaches. As such a Barcelona beach apartment is the perfect place to stay in this wonderful city, and thanks to the good public transport system you can get to the centre of Barcelona very easily.
And the centre is where the good stuff happens for the most part, so let's look at some great things to do in this magical city.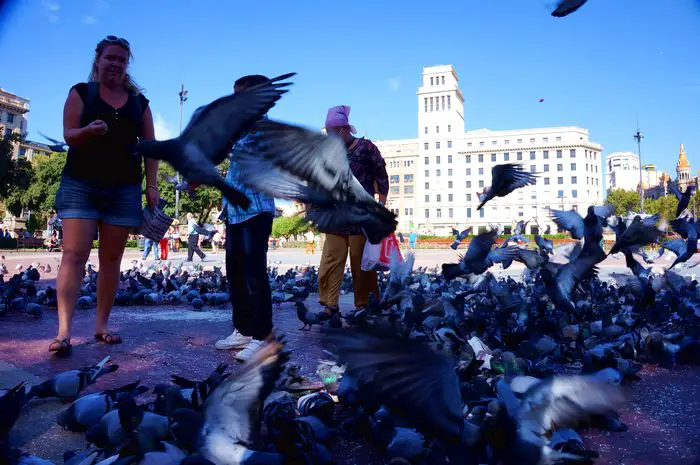 The Temple Expiatori de la Sagrada Família
Once you step out of your beach apartment head towards the Expiatory Temple of the Holy Family. This was Antonio Gaudí 's last work. The famous architect hated straight lines as nature had none and this is more than evident in the cathedral.
The work started in 1882. Gaudí was commissioned to do the work by the conservative society to atone for the city's sins of modernity.
The cathedral was never completed as funds soon ran out for the 95m long, 60m wide and 170m high construction. Gaudí became obsessed with completing his work and pumped his own money into it. Soon, his funds exhausted, he approached donors to try and finish this remarkable project.
Had it been completed it would have been able to seat 13,000 people. It would have featured 100 spires. Only one was ever constructed.
This is not the end of the story, however, as Pope Benedict XVI consecrated the church as a minor basilica in 2010. It is under construction once more with work not expected to be completed before 2026.
The story of Gaudí 's obsession has become legendary and the cathedral receives 4.5 million visitors a year. It is a sight to behold whether you are a Gaudí fan or not and it is arguably the number one place to visit in Barcelona.
The Beaches of Barcelona
Barcelona is a city on the coast and exploring the many beaches which offer everything you could ever want makes sense. It is probably best to stay in a quieter beach location such as Lugaris. The district is home to a high number of artists and here you will arguably experience real Barcelona. If these appeal visit Lugaris to find good accommodation options.
If you want bars, restaurants, and stores head to the beaches to the west of the city. Sebastià, for example, is a highly popular beach with great places to eat, drink, and participates in water sports. And of course, you can sunbathe, kickback, and relax.
If you are in the mood to browse Barcelona's stores and don't want to stray too far from the beach visit Diagonal Mar mall. An industrial site repurposed it offers plenty of good stores to spend time in.
If you want to understand Barcelona many say that walking to the coast from the city centre is the thing to do. The journey takes about an hour and you get a sense of Barcelona's character as your surroundings change with each district. It is particularly enchanting when the sun is shining.
Park Güell
Another Gaudí treat is Park Güell. In 1900 the great architect was commissioned to build Park Güell by Eusebi Güell. He wanted to create a rich man's retreat, a miniature city for the wealthy.
Gaudí did not disappoint creating 3 km of roads, exotic and magnificent plazas, two gatehouses, and walks taking visitors on a truly enchanting and remarkable journey.
Despite the Gaudí magic the park became a commercial failure and was bought by the city who turned it into a public park. It has subsequently become one of the most popular attractions in Barcelona.
The park is free to visitors except for the centre which is ticket only. You can book tickets online and avoid queues.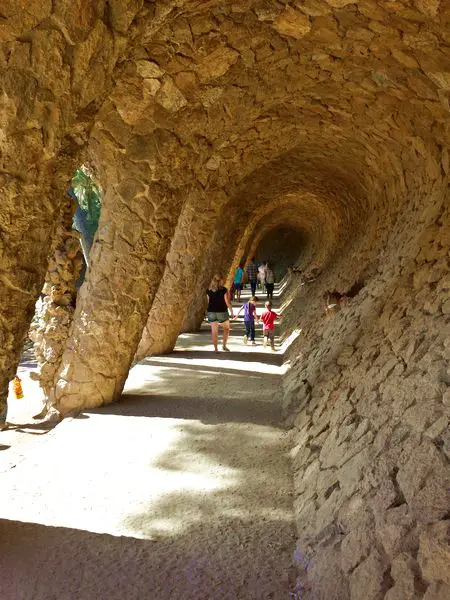 La Boqueria
La Boqueria is both a market and a time honoured tradition. Barcelona has always had a La Boqueria dating back to medieval times although this incarnation dates back about 200 years. It is set under an eye-catching cast iron glass roof which was built in 1914.
Mostly, the market sells food including exotic vegetables, fruit, fish, cheese, and meats native to Spain. Locals come here, shop, gossip, and mingle so it offers you a good snapshot of Barcelona life.
Many visitors come here and have lunch. Delicious tapas, cold beers, and people watching is a very pleasurable and enlightening experience.
Camp Nou
Camp Nou is one of the cathedrals of football. FC Barcelona's home ground since 1957  the stadium seats 99,000 spectators. Many that come here talk about the arenas dizzying scale. Even if you have no affinity with the sport or FC Barcelona it is a must see place on a to-do list.
Head towards Les Corts in the west of the city. Tours are available of the stadium and the accompanying museum featuring memorabilia of FC Barcelona's many triumphs.  If you are a fan of the game, this can be described as a heavenly experience.
FOMO - do you have it?  Well there is no need to Fear On Missing Out here at Explore With Erin. Sign up to receive updates directly to your in box. I won't spam you, but I do promise a whole lot of awesomeness. What are you waiting for? Join Me!