We didn't have much time to cover the most popular Italian icons in Rome, Pisa, and Florence so we had to be fast. I wanted to see all the landmarks in Italy that take your breath away and leave your soul wanting more. If you are looking for a fast-track itinerary to see the best Italian icons Italy has to offer you've come to the right place.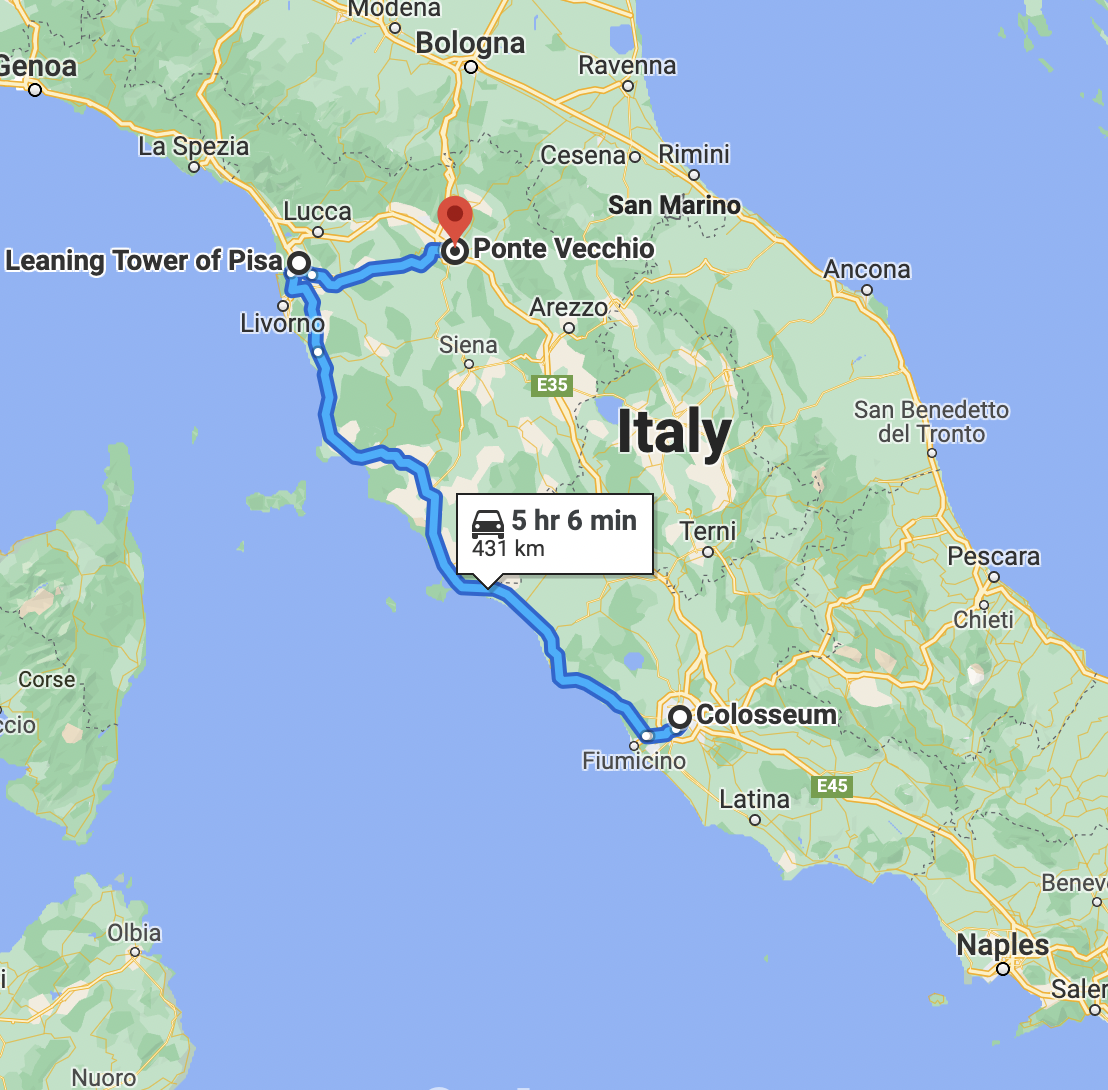 What famous icon is located in Italy?
There is more to Italy than Rome, Pisa, and Florence and you will find popular Italian icons littered all over the country. It shouldn't even be a question of are there any special landmarks in Italy? Thousands! In Venice, you have the Grand Canal and in Sicily the Valley of the Temples. Let's not forget Pompeii or the Amalfi Coast in Positano. Or the Roman Arena in Verona and the Castel del Monte in Puglia.
But that's not what this post is all about. You can find these landmarks on any blog. This article is focused on the most popular Italian icons in Rome, Pisa, and Florence. A trip you could do in a day if you want fast.
What are some things Italy is famous for?
Of course, I'm going to see the below popular Italian icons. Some of the world's most famous landmarks exist in Italy. But Italy is also famous for incredible Italian food, simple pizza, classic pasta, rich tiramisu, creamy gelato. Italy is also famous for hand gestures, you'll find yourself using your hands a lot more. It's famous for art, music, sport. And let's not forget scooters and cars.
What are the nine cultural icons that Italy has given to the world?
Did you even know this was a thing? I didn't, but the list includes, but is not limited to:
Flag of Italy.

Capitoline Wolf.

SPQR, Aquila.

Lion of Saint Mark.

Giuseppe Garibaldi.

Raphael's The School of Athens.

Leonardo da Vinci's Mona Lisa.
Some you may find in our cities, some you won't. But I digress. Back to our popular Italian icons in Rome, Pisa, and Florence.
Popular Italian icons while Roaming Rome
Possibly the most famous city of them all in Italy. We flew into Rome just over 1 day before our Mediterranean cruise started in Civitavecchia on the East coast. We had just finished an intense 17 days in Turkey and I had considered a relaxing day in a resort hotel at Civitavecchia.
But then I received an invite to a food tour in Rome, and I never say no to food. After the food tour the kids were tired, but knowing this would be the only chance I'd get to explore Rome with kids, I decided they would need to push through.
Guess what is the most visited building in Italy? The most popular icon in Italy? The Colosseum. Its huge expanse is incredible and a must-see. Just watch out for the curse of the scaffolding. It happened in Athens at the Acropolis, here in Rome at the Colosseum and Arch of Constantine, and the Pisa Cathedral, just to name a few.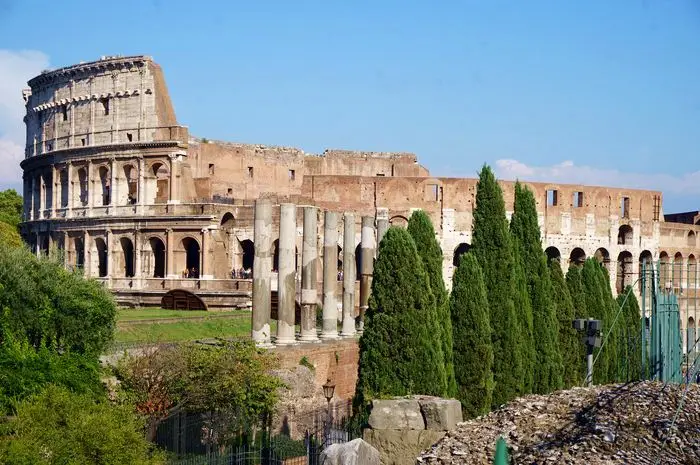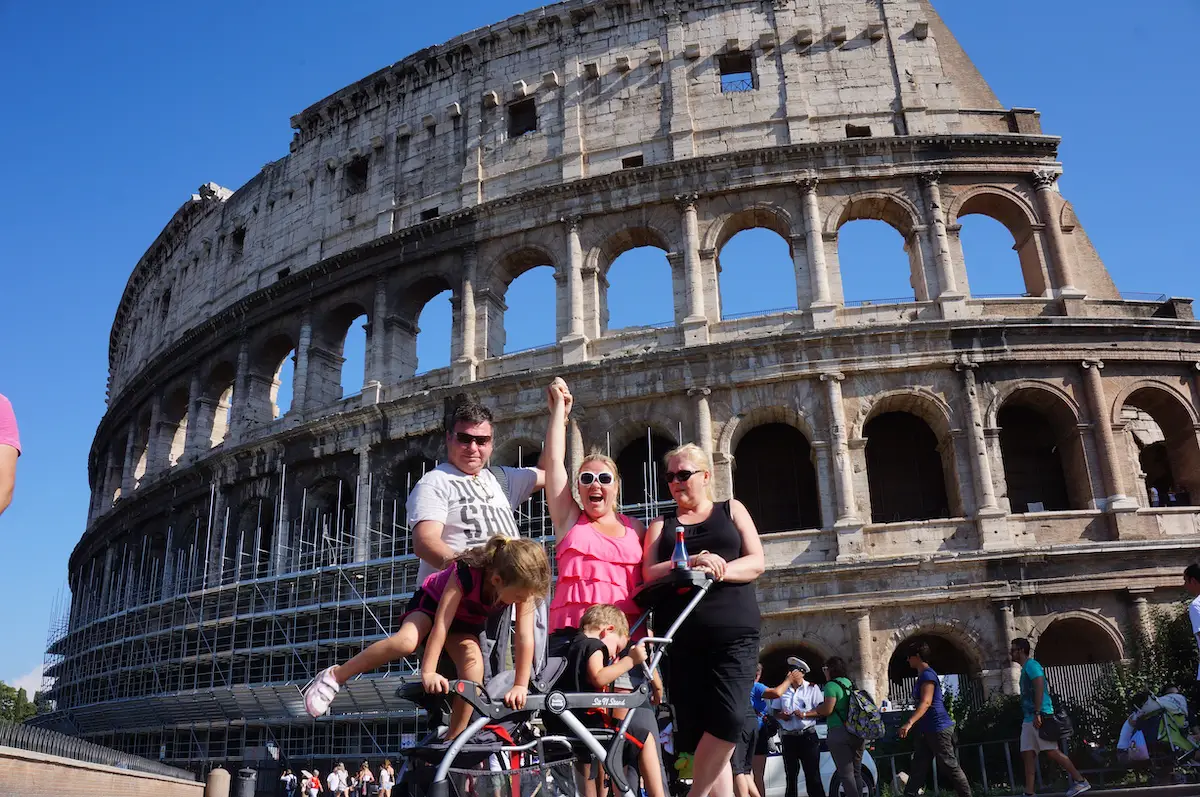 After a quick look around the outside of the Colosseum, we took a walk to the Trevi Fountain, where you can drink from the fountain and become a virgin again. And took a breather on the seriously stunning Spanish Steps.
What is the oldest monument in Italy? Right next to the Colosseum, visit The Pantheon. The Pantheon is the oldest building in the world that's still in use today. Since the 7th century, it has been a Roman Catholic church. Built around 125 A.D. by the Roman emperor Publius Aelius Hadrianus.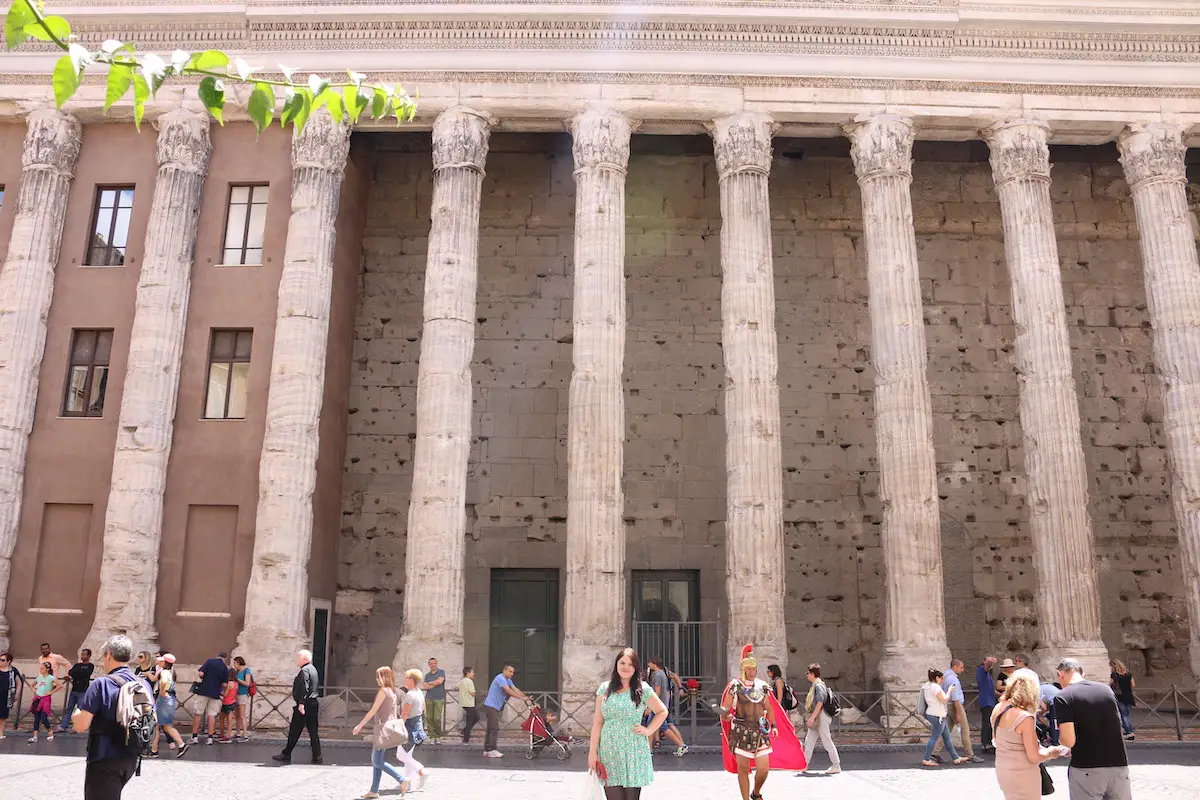 We ended the day jumping on the train for the 75-minute drive back to Civitavecchia and our one-night stay before the next day's cruise. Above I included a map for you to do all three Italian cities in one day if you please, or in a few days spread out as we did.
If you want to spend more time in Rome, check out this handy Rome travel guide.
Click here if you are looking for Rome Museum Tickets.
FOMO - do you have it?  Well there is no need to Fear On Missing Out here at Explore With Erin. Sign up to receive updates directly to your in box. I won't spam you, but I do promise a whole lot of awesomeness. What are you waiting for? Join Me!