Y'all know I am a huge foodie at heart. My very first blog was Erin Eats That before I branched into family travel. But even now whenever I visit a new destination there are two things I want to write about. Travel and food. Always food. And it goes hand in hand with travel.
I have written previously about my love of Turkish food. I loved it the very first time I was in Turkey 10 years ago and then 5 years ago I started dating a Turk. My passion grew that I even wrote an article on the 20 Turkish foods to try in Turkey.
And now I was finally in Turkiye again. And all I wanted to do was eat like locals. Wonderfully, Eda told me she could make that happen.
Eda is an Istanbul local who provides customized tours through her company Istanbulite. And given our time restraints and wishes Eda put together a wonderful Istanbul walking tour through Fener & Balat followed by this delicious Istanbul food tour.
What is Turkey's national
?
It's crazy to me that Turkey's national food is Doner Kebap. They do breakfast so well that they should just make breakfast their national dish.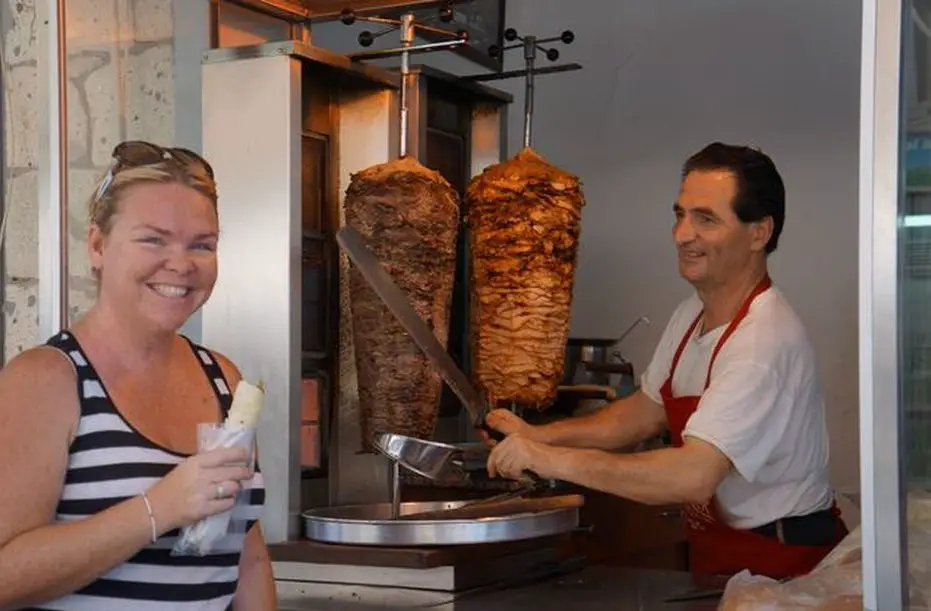 What is Turkey's most popular
?
See a full list of the best Turkish cuisine on my blog about Turkish Food. But can I say the best Turkish dessert is not baklava?
What is Turkey's national drink?
Call me crazy, but I thought it was Aryan, a salty yogurt drink most Turks drink with every meal. But Google says it's Raki (Lion's Milk), twice-distilled grapes and aniseed.
What is Turkish
?
I would go with Lahmacun, the delicious and easy-to-eat Turkish pizza. Of course, you can find many street vendors in Turkey selling anything from simit to kebabs, gozleme, chestnuts, corn, baklava, and ice cream. See below for our Istanbul street food tour.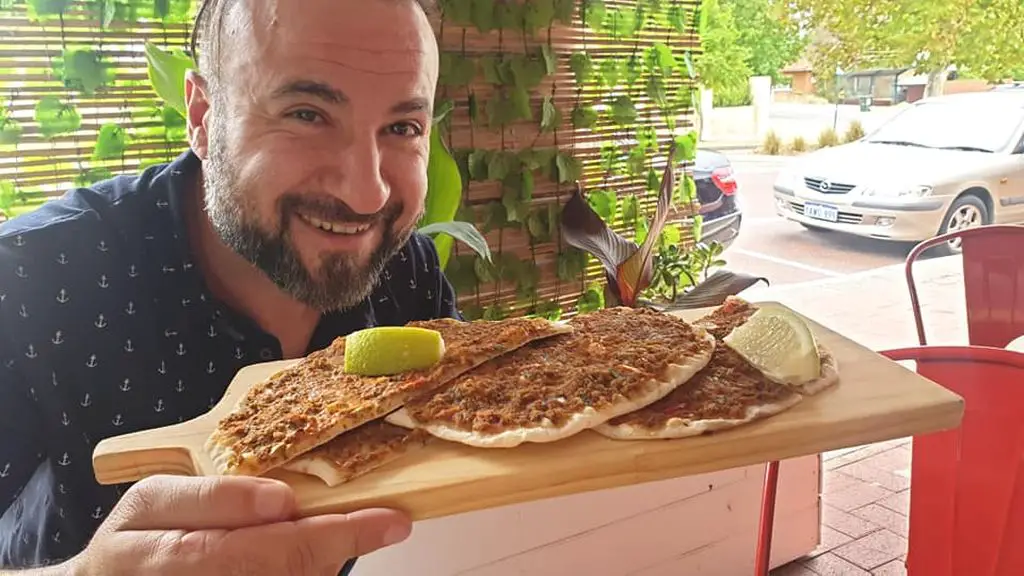 What
is known for?
Turkish breakfast is the best Istanbul eats. If you haven't had a traditional Turkish breakfast you have not had breakfast or eaten Istanbul eats.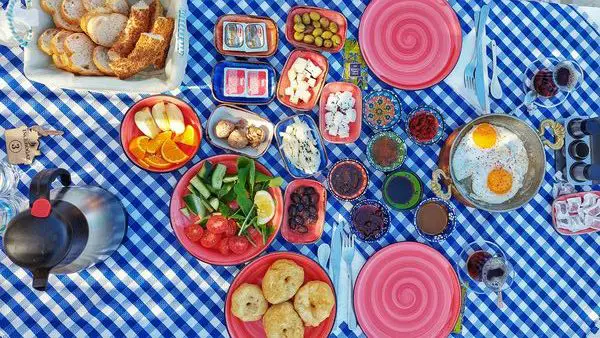 Did you see my video of the famous Ciragan Turkish Brunch?
What is the most famous
in ?
You're about to find out below which foods are best eaten in our culinary backstreet Istanbul tour. But you can find more foods to eat throughout the 21 best places to visit in Turkey post. 
What
should I buy in Turkey?
I brought home Turkish Delight, of course. Get yours at the Grand Bazaar. It makes a great gift. Or head next door to the Spice Bazaar to pick up some lightweight gifts.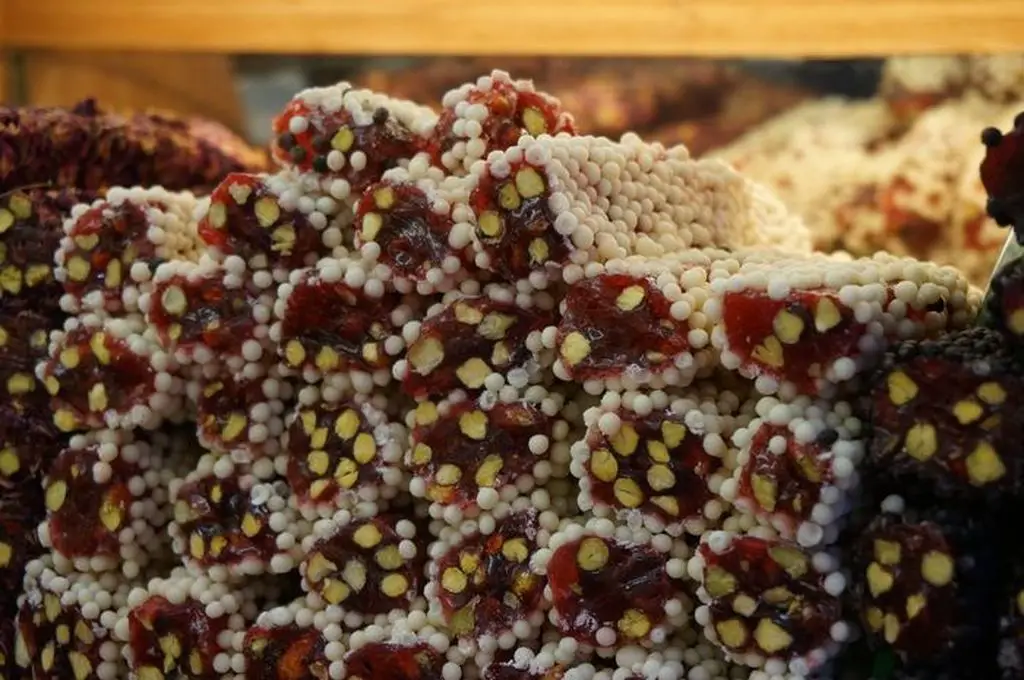 What can I expect from an ?
After 3 hours of walking around Fener & Balat, we worked up an appetite. Thankfully we got to spend the next 3 hours eating our way around Istanbul. As always we ended our walking tour of Istanbul with Turkish coffee before heading to Taksim Square for our food tour of Istanbul.
Now you all know I don't drink coffee so I was given Turkish salep at our Fener & Balat café stop. Salep is so delicious and I highly recommend you try it. It's a rich, hot beverage made with hot milk and sugar that is thickened with flour made from wild orchid tubers. Usually served in a beautiful clay cup.
What did I eat on my ?
Corbasi
All meals in Turkey start with soup (Corbasi). And there are so many varieties packed with Turkish flavors. The favorites that I highly recommend trying are Turkish Yogurt Soup (Yayla Çorbasi), Lamb soup (Kelle Paça Çorbası), and the red lentil soup (Ezogelin). Soup in Turkey should set you back around AUD$1.20.
Lahmacun
Our next stop is one of my partner's favorite foods and possibly one of the best-known Istanbul street food, Lahmacun. You eat it by adding parsley, and a squeeze of lemon, fold it in half and eat. It's Turkish pizza at its finest.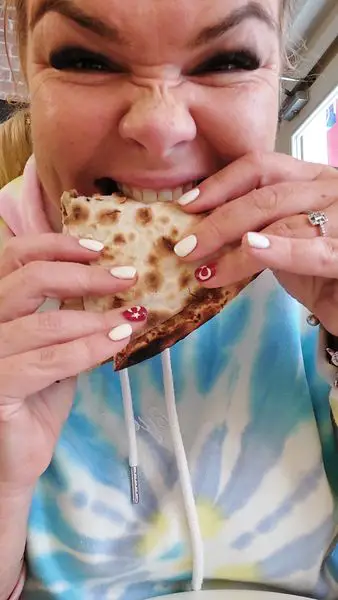 Manti
After Lahmacun we enjoyed Manti. Manti is an extraordinary pasta dish made from tiny lamb-stuffed dumplings topped with three sauces: caramelized tomato sauce, brown butter sauce, and garlicky yogurt sauce. It's like ravioli in yogurt.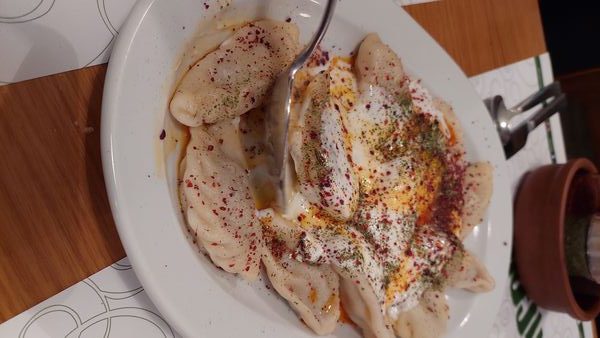 Black Sea specialties
Following our manti, we went to a Black Sea specialty restaurant where you choose the food from an open section where you can see exactly what you want to eat. Almost like a serviced buffet. Our food host chose 3 dishes for us to try.
Karniyarik happens to be my favorite Turkish dinner. It is a Turkish Stuffed Eggplant made by stuffing roasted eggplants with tasty ground beef, pepper, and tomato filling.
Kuru Fasulye, Turkish white beans with caramelized onions and a tomato sauce. A heart, warming vegetarian bean stew with a sweet undertone. This dish is so good, I could eat it every lunch with some nice, warm pide.
Mucver, Turkish zucchini fritters. We have these in Australia so I wasn't as excited about them.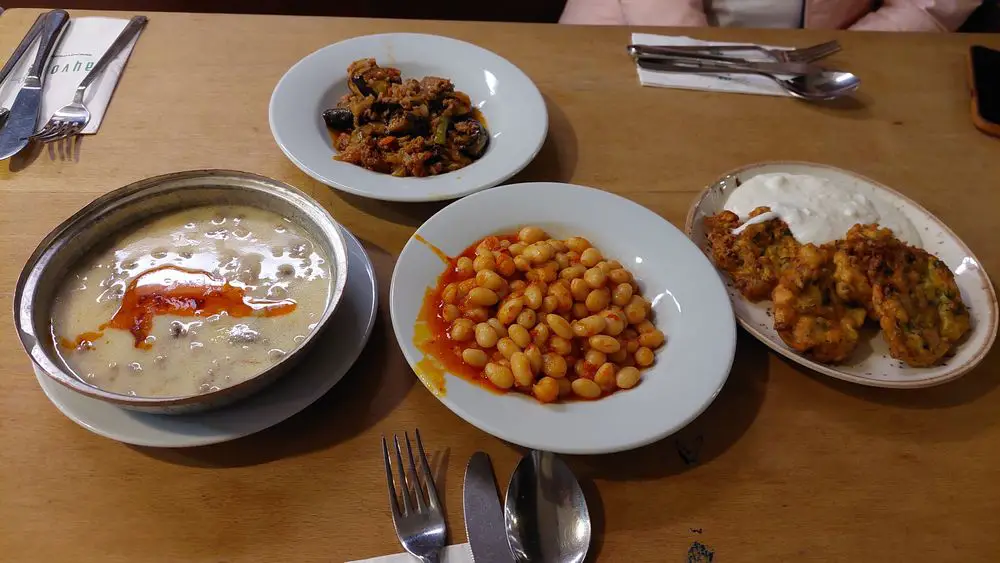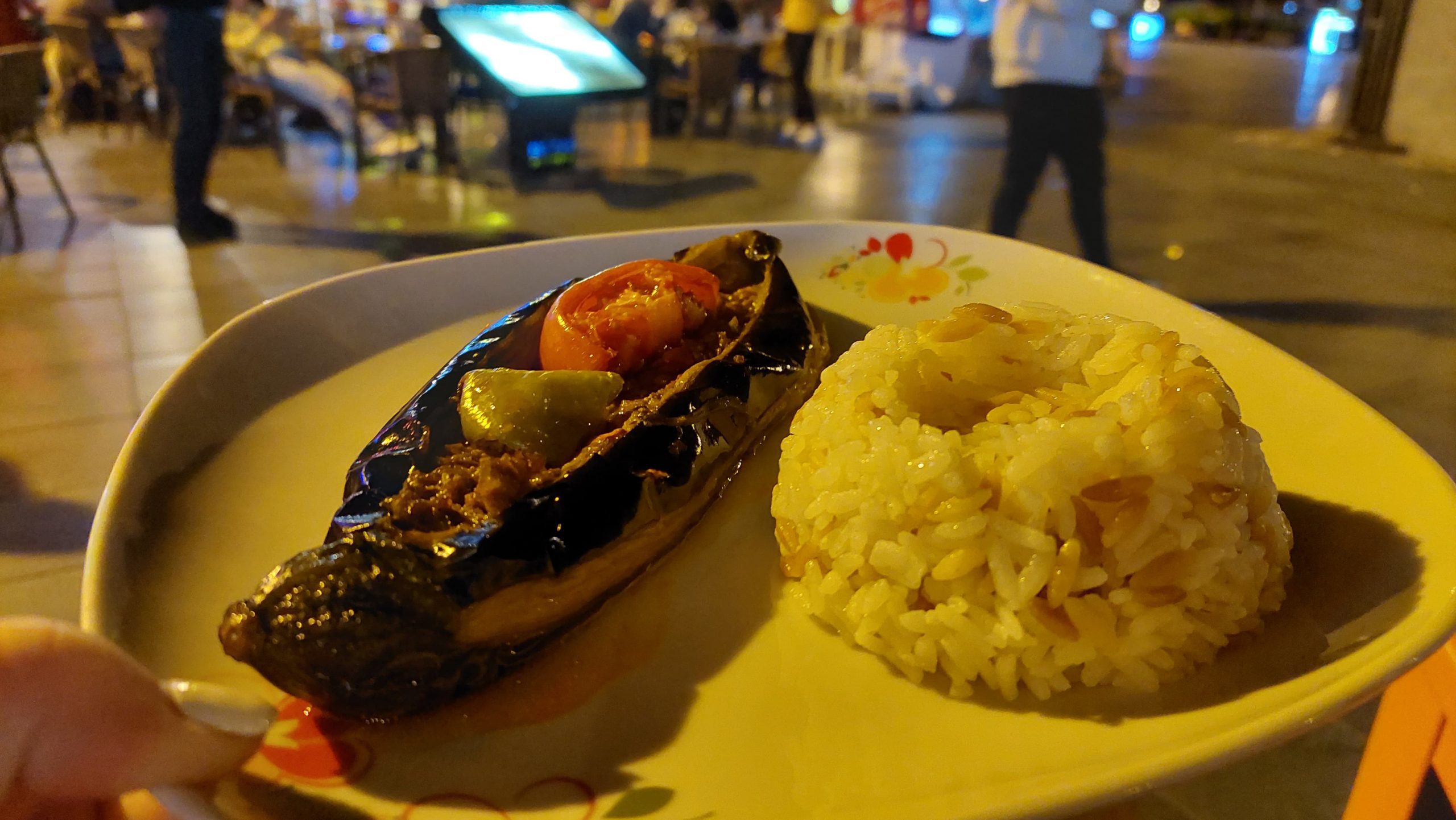 Şalgam juice
Our final visit was to a pickle store where Eda informed me we would drink pickle juice. Right? My reaction is the same as yours. They have stores dedicated to this where Turks can pick their pickle favorites and down the vinegary liquid for their enjoyment.
I've seen my partner do this before with his giant tub of 'Turşu'. Tursu in Turkey means the fermentation action of vegetables and fruits with either lemon juice or vinegar.
Şalgam juice is traditionally served ice cold in large glasses with long slices of pickled carrots, called "tane." Some like a spoon of hot red pepper relish stirred in just before serving for extra heat. Whether you like it spicy or mild, şalgam is one of the most popular drinks to accompany spicy Adana kebab.
It was not my thing.
But the Turks love it.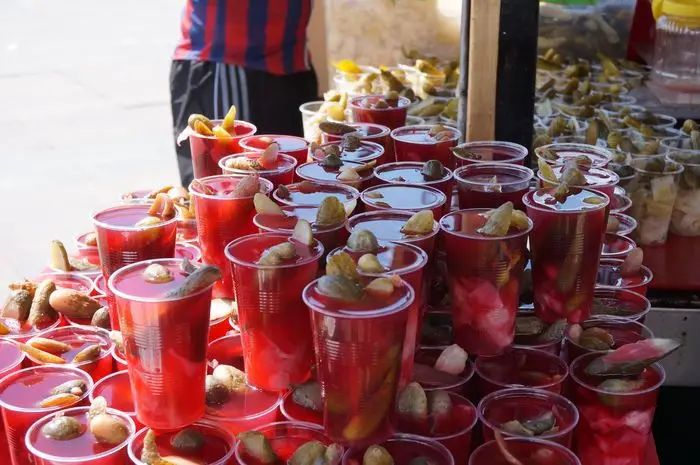 It's never really a meal until you've had your Turkish tea. Turkish tea is served in shops, at lunch, at traditional Turkish breakfast, and on your walking food tour, of course. It wouldn't be a culinary tour without Turkish tea. The best way to experience Turkish culture is to have tea with someone.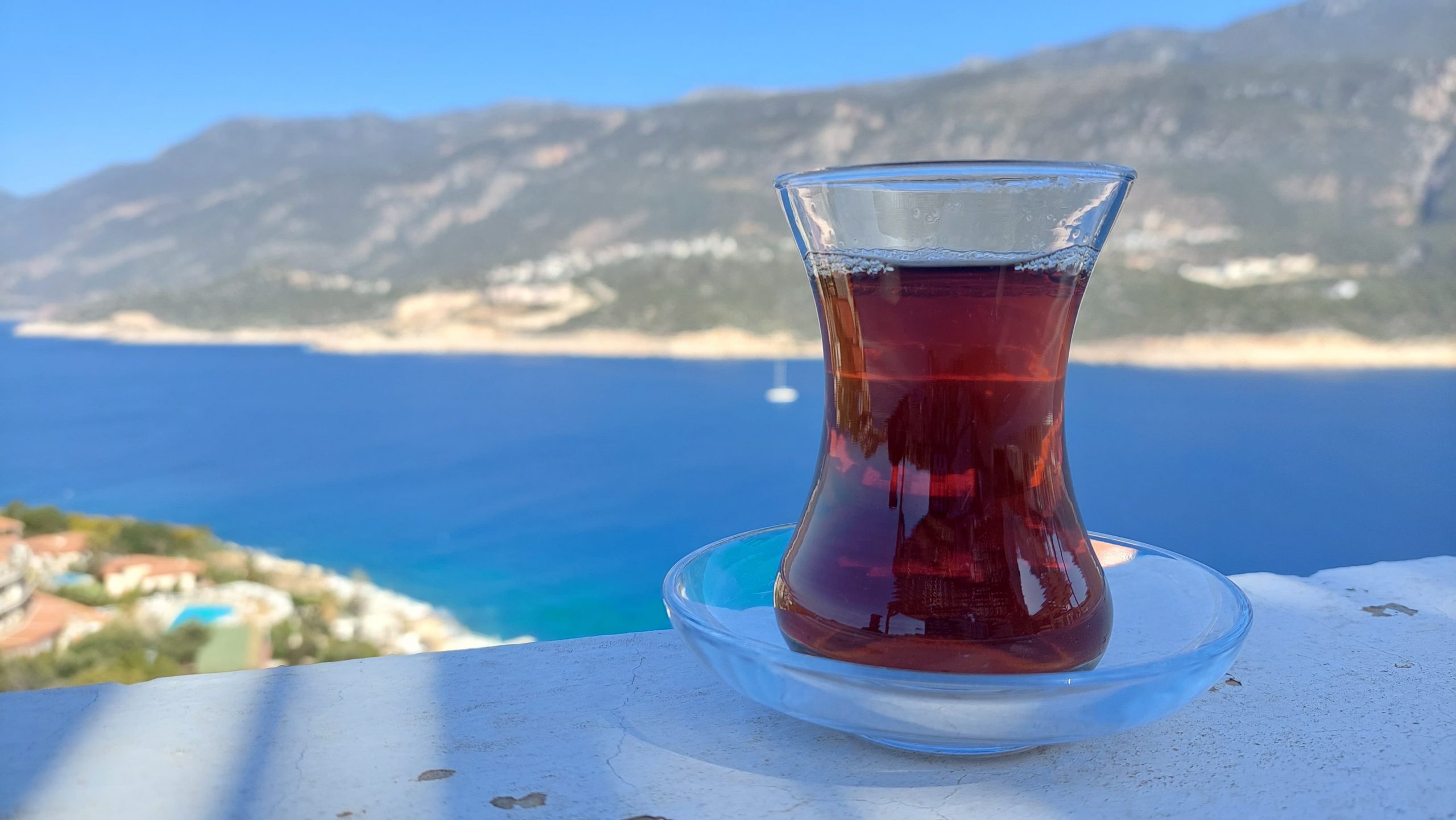 Is it worth doing an ?
If you want a good overview of what to eat in Istanbul or even just a local guide on Turkish gastronomy then you will love this private food tour. I am always a heavy advocate for food tours. I truly believe when you eat like a local you get a good taste of what it's like to be truly Turkish.
How can I book a private ?
Honestly, you'll have such a hard time choosing one of tour guide Eda's tours you might just want to do as many as possible in the time you have like we did. Check them out here. You can contact Eda on email at eda@istanbulite.com or +90537346020. Try her on Whatsapp!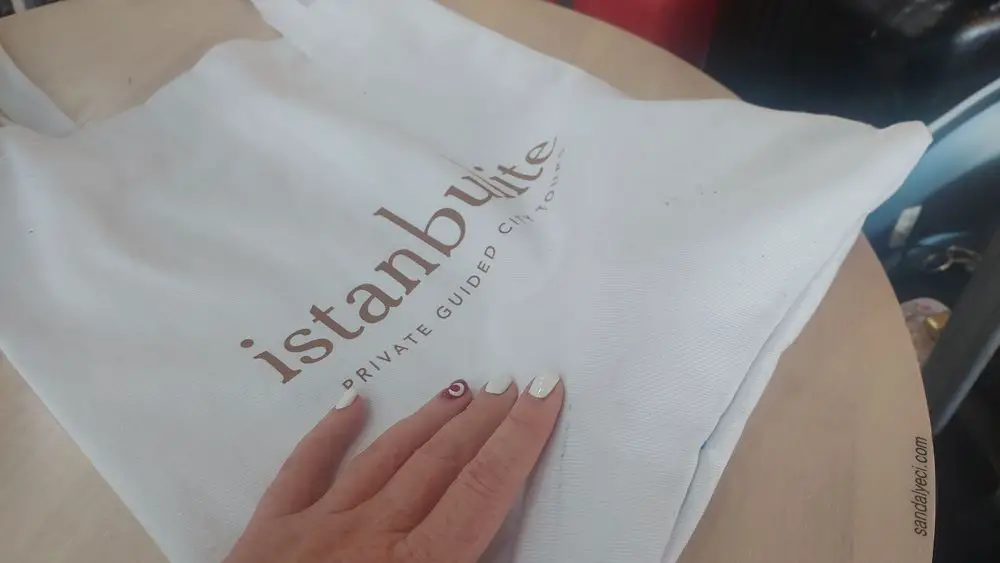 Are there any Covid restrictions in Turkey?
There is no quarantine for fully vaxxed arrivals and no testing requirements for entry. While we were in Turkey we were required to wear masks indoors, but this rule has been scrapped as of 26 April 2022, except for hospitals and public transportation.
As always make sure you do your research before heading overseas.
Where to stay in Istanbul?
Chose to stay in a boutique hotel. Sokullu Pasa Hotel is hard to get to by car but by far the best location for feet. Only 800 meters away from the ancient Sultanahmet Square in Old City Sultanahmet district. The hotel was built in 1700 and the rooms are decorated in an Ottoman Empire style. The breakfast is delicious too. Check the price of this hotel.
The Eresin Hotels Sultanahmet is built on a rich historical site that contains ancient ruins and integrated those to become the first hotel museum in the world. It contains archeological pieces that date back many centuries and these create a unique ambiance unlike anywhere else. They also have great family rooms. Check the price of this luxury hotel.
What else can I do in ?
I have a great list of things to do in Istanbul for you to make up your perfect Istanbul itinerary. Things in old Istanbul like the Hagia Sophia, a Bosphorus cruise, eating brunch at a palace, the Blue Mosque, and more. The old city is waiting for you.
Also, consider getting out of Istanbul, there is so much more to Turkey. Read about our 7-day Turkey road trip itinerary here.
Or go hot air ballooning in Cappadocia with kids here.
Enjoyed this food tour? Consider taking a walking tour of Istanbul.
Wonder if you can travel to Turkey during Ramadan?
LOOK HOW EASY IT IS TO PIN THIS!
FOMO - do you have it?  Well there is no need to Fear On Missing Out here at Explore With Erin. Sign up to receive updates directly to your in box. I won't spam you, but I do promise a whole lot of awesomeness. What are you waiting for? Join Me!