If you could travel back in time, would you? Because it feels like you can at Eresin Hotels Sultanahmet. The hotel is surrounded by the ancient historical findings from the Hellenistic, Roman, Byzantine, and Ottoman eras. Even in the lobby!
Recently renovated, this museum hotel has its own unique identity showcasing a stunning design interior and a high level of quality. if you are looking for a luxury hotel in Istanbul let me convince you of the Eresin Hotels Sultanahmet.
Which are the best hotels in Istanbul?
The historic ones. Ones that take you back to the Ottoman Empire, but in a modern way.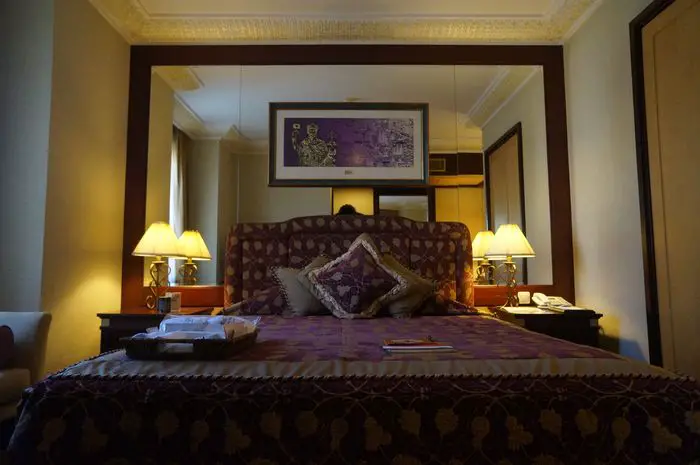 Which hotel should I stay in in Istanbul?
You can find a whole list of hotels in Sultanahmet listed here.
But my recommendation would a small boutique hotel like Sokullu Pasa Hotel. 800 meters from the ancient Sultanahmet Square in Old City Sultanahmet district. The hotel was built in 1700 and the rooms are decorated in an Ottoman Empire style. The breakfast is delicious too. Check the price of this hotel.
Or here at the Eresin Hotels Sultanahmet.
Which hotel is the most expensive in Istanbul?
One of the largest and most expensive suites in the world is the Sultan Suite at Ciragan Palace Kempinski, Istanbul, Turkey. The Sultan Suite is a one-of-a-kind accommodation where visitors can feel the soul of a historical palace that Ottoman sultans once called home.
Starting at $35,000 a night, the Sultan Suite at Ciragan Palace is one of the largest suites in Europe, boasting over 4,930 square feet in the hotel's historical wing. Staying in the Sultan Suite is truly a luxurious privilege.
I had brunch at the Palace and believe me, you should too if you want to eat like royalty.
If you're looking for a more budget friend luxury hotel in Istanbul then keep reading.
Is it better to stay in Taksim or Sultanahmet?
What is the best area to stay in in Istanbul? Taksim is perhaps a better value and has more of a neighborhood feel. However, Sultanahmet is the 'proper' old city of Istanbul and is close to all the main tourist attractions. If you are enjoying a long layover or only have a short time in Istanbul stay in Sultanahmet and read our post on 10 Things To Do In Istanbul in 24 Hours.
What should I avoid in Istanbul?
McDonald's. Seriously there is so much good food in Turkiye why would you?
But really like most cities in the world, be aware of your surroundings and don't go flashing cash or phones around the place. As always we recommend travel insurance whenever you travel. Especially during these crazy times. I travel with SafetyWing. Check how affordable it is here.
How many days do I need in Istanbul?
My first stay in Istanbul was a 5-night stay in Sultanahmet. During my second stay in Istanbul, I spent about 30 hours. You can see all the things to do in Istanbul in 24 hours, but if you have longer, do it. During that 5-night stay, I got to feel Istanbul, rather than see Istanbul.
Which side is better in Istanbul?
Fighting words. I'm going to say Europe. The European side is where you will find some of Istanbul's signature sites: the Blue Mosque, Topkapi Palace and Hagia Sophia, etc. However, the Asian side does offer a calmer, authentic side of the city. Consider a Best of Istanbul tour.
What's the best hotel in Istanbul that's close to historical sites?
Well, that's easy. Eresin Hotels Sultanahmet. This luxury hotel Istanbul is located in Istanbul's historic Sultanahmet district, close to the city's main touristic, entertainment, and shopping areas and just a short walk away from world-famous sights such as Blue Mosque, Haghia Sophia, The Hippodrome, and Topkapi Palace.
Do historic hotels in Istanbul have modern facilities?
Oh yes, you won't be living in no Ottoman Empire age here, except for decoration.
Why the Eresin Hotels Sultanahmet?
During our visit to Istanbul, I made the smart choice of staying 5 nights at the Eresin Hotels Sultanahmet which, totally set the benchmark for luxury hotels from then on for me.
The Eresin Hotels Sultanahmet is built on a rich historical site that contains ancient ruins and integrated those to become the first hotel museum in the world. It contains archeological pieces that date back many centuries and these create a unique ambiance unlike anywhere else. When walking through the lobby decorated with ancient columns or standing on the mosaic floor found in the restaurant, you can't help but be transported to another time.
Many historical artifacts are of the 2nd and 3rd centuries BC and 5th and 6th centuries AC. The mosaic floor is a reproduction of the original Iznik tiles' collection dating from 1400-1500 AD with the originals exhibited in the British Museum in London. There is also a beautiful picture gallery consisting of 168 pieces of Byzantine and Ottoman lifestyles made by Turkish artist Gültekin Çizgen.
Do they have family rooms?
The kids and I indulged in a lavish family Hipodromme Suite, which included an interconnecting room for the kids. One room had a dining, living room, bathroom, and bedroom, while the second room consisted of a bedroom and bathroom. The suite was elegantly furnished, and well laid out, providing so much room we could live comfortably.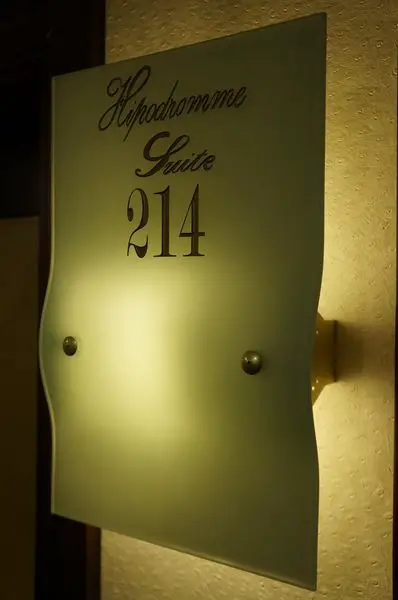 Why should I stay at the Eresin?
What else sets this luxury hotel in Istanbul apart from a regular Istanbul hotel? Allow me to share a few of my favorite things that stood out making Eresin Hotels Sultanahmet the place to stay in Istanbul, even for families.
1. The Location: Sultanahmet
A luxury hotel can either provide complete serenity and isolation or can be found in the best part of town. For our stay at the Eresin Hotels Sultanahmet, we could not have picked a better location. The iconic Blue Mosque was just mere minutes' walk away, as was the tram stop for easy access to the river or Taksim Square.
There are plenty of restaurants located right outside its doors, as well as markets and even playgrounds. I never felt the need for a taxi, I managed to find my way around the Old City rather easily by walking and sometimes even taking the stroller.
2. Exceptional, luxury service
The hospitality is second-to-none. When you walk into the Eresin the doorman greets you by your name. As do most other staff members from reception to waiters in the restaurant. You feel like a welcomed guest rather than just 'a paying customer'.
3. Complimentary goodies
It's not every hotel that showers you with goodies that make you feel wanted and thought about. The Eresin is skilled when it comes to providing extras that make you feel like a VIP.
We were spoiled rotten with a fresh fruit basket in both our room and the kids interconnecting room. There was also a tray of delicious Turkish nuts to nibble on and a bowl of delicious, authentic Turkish Delight. It was the first thing I ate on our entry into Turkey. There was some decadent chocolate-covered coffee beans, and of course water is provided daily free of charge.
Of course we had all the bathroom conveniences including shampoos, conditioners, sewing kits, shower caps, shaving sets, toothbrush sets and more.
The generous goodies continued with a beautiful, authentic Istanbul purse, a stunning book outlining the gorgeous artifacts in the building complete with striking pictures. I still use this purse to this day many years later.
FOMO - do you have it?  Well there is no need to Fear On Missing Out here at Explore With Erin. Sign up to receive updates directly to your in box. I won't spam you, but I do promise a whole lot of awesomeness. What are you waiting for? Join Me!