It's been a tough few years for travel, so the person in your life is probably dying for some kind of Christmas travel gift relief. And I got you, boo.
If you know an avid traveller you will recognise they are the hardest to buy for. They don't want stuff taking up precious room in their suitcase, they don't need homewares from Ikea and an Amazon gift card just feels too impersonal. So, what can you get that travel lover?
Me personally? Well, did you know if you love my content you can say thank you by buying me a cocktail? I've met thousands of you all over the world, but if I can't get to you right now why not celebrate with me by shouting the first round of drinks? Just click here.
With Christmas just around the corner, it's time to start buying presents and what I love about this list is it's exactly what I would want as I dream about 2022 and jetting off to see the world again.
My favourite Christmas travel gifts to buy the travel addict in 2021!
(Prices in US dollars & subject to change)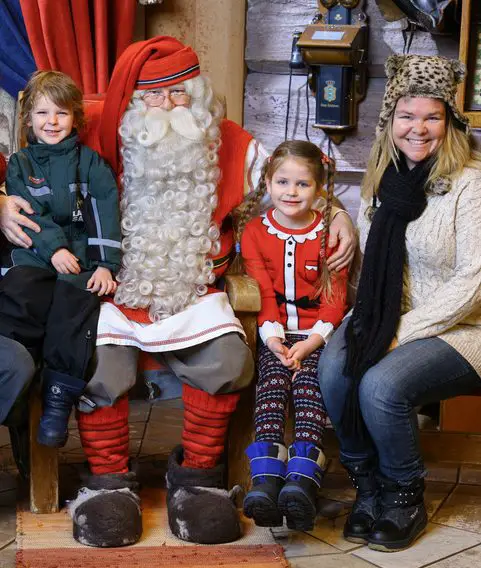 Packing Cubes
My number one must-have travel accessory is the humble, yet handy, packing cube. They are handy for so many things: keeping all your clothes together, keeping your clothes separate from someone else's, helping keep track of luggage weight or space, quickly grabbing items for those fast-paced trips and so much more. Think instead of taking a whole bag in for a road trip hotel stay on the way to your destination, grab one cube with everyone's PJs and toothbrushes. Believe me – these are great gifts.
Stemless Unbreakable Wine Glasses
You can't drink good Italian wine in a hotel glass. For those nights when you're sitting back in your hotel enjoying life, do it in style. Love these unbreakable wine glasses. And why you are it, consider also pairing it with the Pop the Top bottle opener ($9.99) so you never find yourself somewhere unable to pop the top. Did I mention these guys are very good friends of mine and fellow travel addicts, so they know what they are doing?
Kindle
The best gift a traveller can get in my opinion. The ability to have any book at any time at their fingerprints, without the excess baggage cost. I prefer Paperwhite for old-school reading, however, my kids adore the color on the Kindle Fire.
Firestick
Don't get stuck watching TV in a foreign language or day time dramas with no substance. Take this mini Firestick with you and transform any hotel TV or Airbnb into your own personal cinema.
SD Card
A travelling grown-up is sure to be taking lots of photos so you can't go wrong with a large capacity SD card. Go for a "Class 10" speed for fast performance, or better yet a Wi-Fi-enabled SD card so you can see the pictures as soon as they're taken.
GoPro
Fabulous for underwater photography, video and adventure travel. I highly recommend you add the head strap when you gift this wonderful Christmas gift for the 2021 travel addict.
Universal Electronics
Universal Converter
The bane of a traveller's existence – being unable to charge. Save them the trouble by giving them the gift of a universal converter so they can charge any device wherever they go.
Universal Powerboard
Is your loved one travelling with a friend or family? When I travel with my kids we have at least 2 phones & 3 laptops/Ipads that need charging. Plus since many people buy electronics in any country one of these beauties means you'll never have to worry about what plugs in, where. Plus this compact little beauty enables up to 3 devices to be charged from a single power outlet.
Personalised Magnets
Price: From $5
Turn those magical travel moments into something flat, durable and reusable… magnets! Sticking these to your fridge make any new house feel more like home. It's a wonderful way to mark milestones and slip into any suitcase without taking up any space. You can find them anywhere now from your local Kmart or online at places like Zazzle.
Scratch Map
Looking for something fun to give your 2021 travel addict? How about a Scratch Map? I have one in my office! Fabulous for the avid traveller who likes to keep track of where they have been and where they are going.
An Upgrade
Price: As much or as little as you want
Got some extra points lying around? Or perhaps you have heard of OptionTown on AirAsia? Most airlines have a bidding system to upgrade a ticket. If your loved travel addict is heading somewhere why not give the airline a call and see if you can gift them a first-class experience.
An Experience
Price: As much or as little as you want
Nothing beats the gift of an experience. If you know where they are going why not help out. Book them a helicopter ride above the Grand Canyon, or a Disneyworld entrance ticket, or a hot air balloon trip over Cappadocia, or a ride on the London Eye. The memories from experiences last longer than any gift you will be able to give and is the one gift we always treasure.
Travel Neck Pillow
Any experienced traveller will be a fan of comfy neck pillows, especially on long-haul flights. This particular neck pillow was designed by nomadic travellers so they know what they're doing. And they happen to be good friends of mine, so I know they will look after your comfort!
Be a Scottish Lord/Lady
Price: $42
For the person who has everything why not make them a Lord or Lady. Starting at $42 you choose a gift pack that includes a plot of land in Scotland which allows you to style yourself as a Laird, Lord or Lady of Glencoe. Plus, you are helping support a unique conservation project. You can call me Lady Erin from now on.
American Tourister Luggage
The best luggage I've ever owned. It has lasted through 78 countries and years of non-stop travel. Plus, they have the funkiest designs like our favourite Star Wars characters. Every time I travel with them, I get compliments on them. In fact, today at the airport my bags were overweight but the staff member let them through since he loved Star Wars so much! We travel with the big ones, but you can find Star Wars carry-on luggage as well.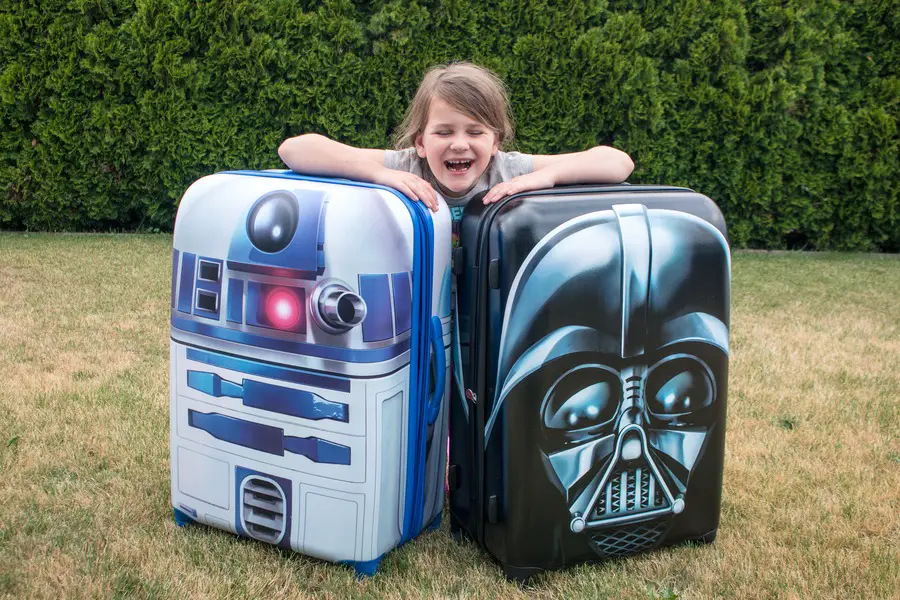 Travel Towel
We normally travel in a sarong, because they are so lightweight and practical. I was pleasantly surprised when we tried out these full-body towels. These ones by my fav AirComfy girl are a generous 32" x 72" size, made from Microfiber, which is lightweight, packs smaller, dries faster, is extra absorbent, and super soft!
FlexSafe
I've been looking for something like this for a while and finally found it. A soft-sided personal portable outdoor safe to keep our valuables where they belong. Heading to the beach? Attach it to your beach chair and never worry about lost keys or sandy phones again. The nylon skin is slash-resistant, water-resistant and has a programmable lock.
Cable Organiser
How many times have you screamed at your knot of electronics cables? When you travel don't get flustered, just get organised. This has 2 dual-sided plates, each side featuring 10 woven elastic straps customisable for the organisation of all your cables.
Phone Waterproof Case
I use my waterproof case all the time – beaches, pools, jet skis, cruising, theme parks, water parks and more. Don't get the cheap one!
Travel Scales
I don't know why we didn't own one of these sooner. I absolutely adore travel scales and they have helped us avoid the dreaded "airport repack", which is the nightmare of any traveller. I use it every time I take a trip and keep it in the front pocket of my luggage.
Travel Tiles
Price: $49.95 for 3 | Photobooks
Because travel should never stop when you get home. Give the gift of bringing travel memories to life.
Give In-Kind
When I read about this I loved the idea. Back when I was pregnant with my children my local church organised meals for 2 weeks when bub came so that I could focus on being a new mum. It's always hard to think of ways to support someone, but Give In-Kind makes things easy this Christmas or during a crisis. No matter what major life event is happening, Give In-Kind gives you the tools to be there for your loved ones… even if you're on the other side of the world.
Now It's Your Turn
I hope this list has given you a number of useful Christmas gift ideas for your partner, relative or friend (or yourself!). If you can recommend anything else, please go ahead and write a comment below. If you've got kids, check out more ideas here. If you're looking for somewhere amazing to spend Christmas, check out my Christmas destination bucket list. I highly recommend Lapland for the ultimate Family Christmas.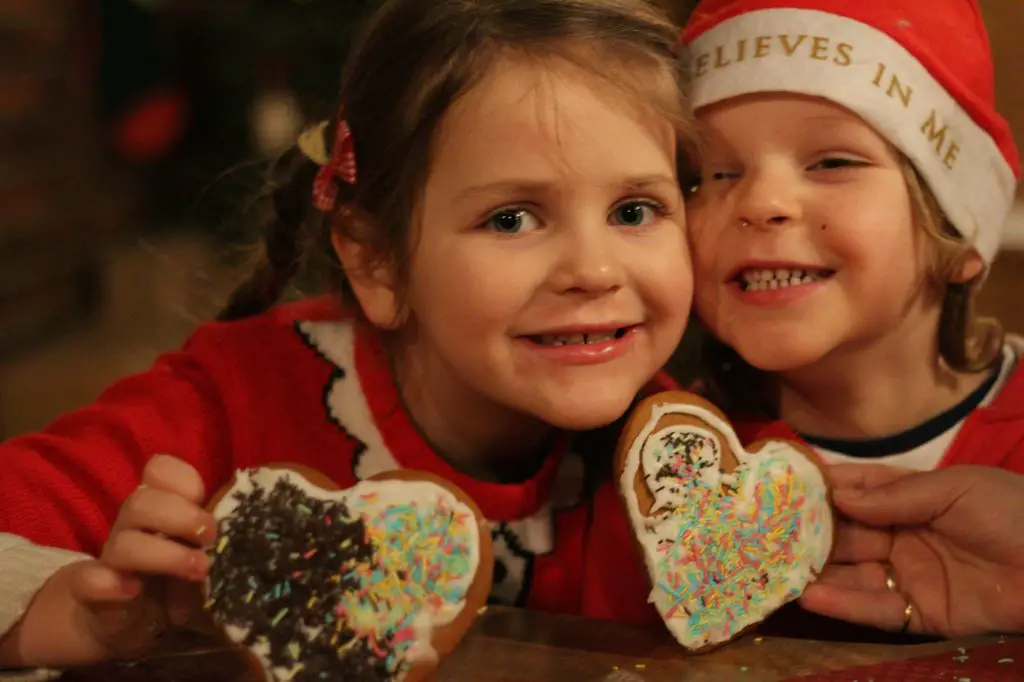 Or if you like some of these gift ideas, share this page with your family and friends on Facebook or Twitter. They need the subtle hint 🙂
LOOK HOW EASY IT IS TO PIN THIS!
FOMO - do you have it?  Well there is no need to Fear On Missing Out here at Explore With Erin. Sign up to receive updates directly to your in box. I won't spam you, but I do promise a whole lot of awesomeness. What are you waiting for? Join Me!