Shopping for fathers, grandfathers or significant men in your life can be difficult for a number of reasons. There are various options to choose from but that does not mean that you should make do with toolboxes or gift cards this Christmas as well. Chances are his garage is already full of tools and machines and you don't want him to clutter another of your gifts in his garage.
Read through this article to get some adventure Christmas gift ideas for dad 2019:
A Kayaking Experience
A kayaking trip is all about adventure, freedom, and relaxation for fathers who enjoy outdoor sports. It makes for a perfect Christmas present for dads who love adventure. This Christmas, you should plan something unique and get adventurous Christmas gifts for dad. And what better way to do that than to gift him an adventurous as well as a meaningful experience this year?
If you are not sure which model to buy for your father, you can buy him a gift card so he can browse different kayaks and pick the one that suits him. You can also help him join a kayaking club to participate in their trips and enjoy a good day on the water.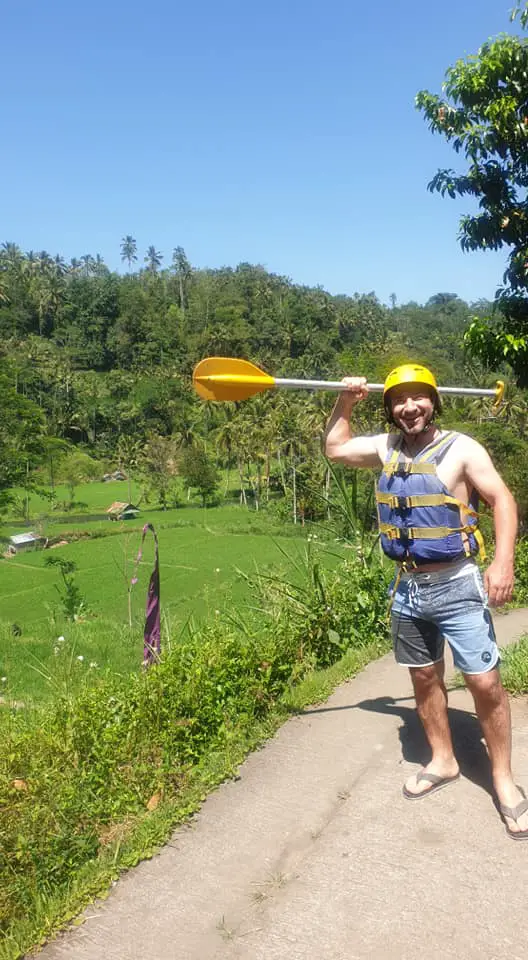 Buy him a Golf Swing Trainer
A golf swing trainer is designed to help you swing down the ball properly and in style. This can train your father for his next game and he will enjoy the learning part as well. A golf training swing will train his muscle memory to remember the right swing. These self-training lessons are a great way to gift your father with a unique Christmas present.
Scenic Helicopter Flight over Brisbane
If your father is not into sports, you can gift him a 15-20 minutes fascinating flight over Brisbane city in the latest model Raven 2 R44 helicopter. He'd absolutely enjoy his time flying over the city and taking in the views of the Suncorp and Gabba Stadiums. If that's not enough, watching the Story Bridge from high above will leave him mesmerized for sure.
Tandem Skydive Over Great Ocean Road
Tandem skydiving over the ocean is a great way to experience the adrenaline rush of free-falling. This Christmas you can book a tandem skydive of up to 15000 ft for your father. Should you choose to gift him this experience, he will be taken in a plane and strapped to an instructor with a parachute for two. After a short while, he will take a dive from a plane door to experience freefall from a height of 15000 ft. If your father has a thing for adventure, he will absolutely love this Christmas gift.
Fishing Trip Offshore Reef
You can also book him an exciting fishing trip offshore reef as a Christmas present. He will be taken into the middle of the ocean for a great adventurous time. The ships or vessels on these fishing trips have all the equipment including different fishing rods and reels. It is an exciting experience and is held under the supervision of experts. Fishing in small groups with personalized coaches will give him a worthwhile experience for Christmas.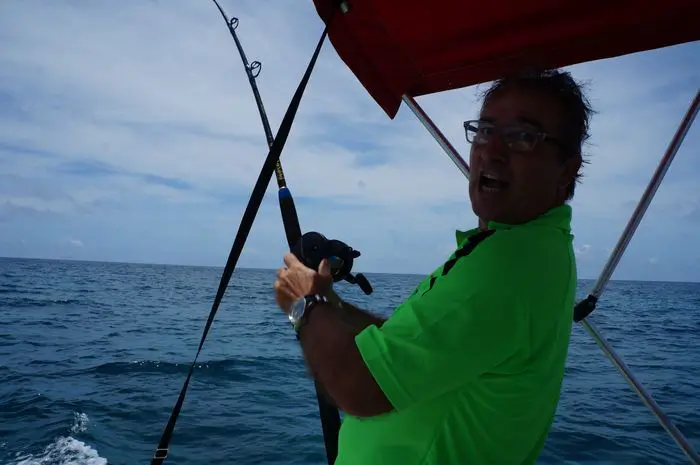 Winery and Brewery Tour
What can be a better present than wine and brews at Christmas? Book this Christmas gift for Dad –  a guided tour of Mandoon Estate's working winery. It can be a great experience to explore the winery and taste wine straight from the barrels. He will also be able to meet the head brewer of the German Brew House and learn about craft beer as well. In addition to a fun tour, he can also enjoy lunch with estate wine.
FOMO - do you have it?  Well there is no need to Fear On Missing Out here at Explore With Erin. Sign up to receive updates directly to your in box. I won't spam you, but I do promise a whole lot of awesomeness. What are you waiting for? Join Me!