Love this piece from Elephant Stock, making travel memories come to life.
Many of us have souvenirs and other items that we've picked up along the way in our travels and vacation. Scattered around our homes as décor.
Traveling is actually quite famous for the amazing pictures and photos that accompany them. The photos from our travels represent and capture some of our lives' amazing moments and memories.
Such keepsakes and photographs are usually used to decorate the home space. Every time you see these images on your wall, it takes you back to that moment in time and makes you experience the thrill of the moment all over again. Many have beautiful and amazing pictures of their travels that can be put to good use as a décor piece. You can make wall hangings for these pictures and create a vacation-inspired gallery wall.
Whether candid vacation snapshots, family portraits, or any other artistic expression, these images deserve a special place in your home and space. We all have tons of pictures and photos on our phones, camera, laptop, and other gadgets, that capture precious memories that we hold dear to us and will like to relive time and time again. With wall art prints, we can capture, preserve and transform this precious and delightful moment in time into exceptional custom wall hangings.
Eclectic Color Scheme
You can mount these images and photographs on your wall to create an interesting, eclectic montage. You don't have to necessarily follow a particular theme rather you can make use of different pieces to form a beautiful wall. Here you can follow a color scheme, so all the pieces will bring the design harmoniously together.
Themed Sense Of Place
Some people have deep sentiments about some of the places they have vacationed or visited. You can make wall hangings of your vacation photographs of countries that you have some form of attachment to, say for instance the Philippines or other tropical islands. If you have a sentimental spot for beaches and tropical islands, you can make your wall come to life with an assortment of frames and canvas photos that pay tribute to your favorite beaches, forest, and views.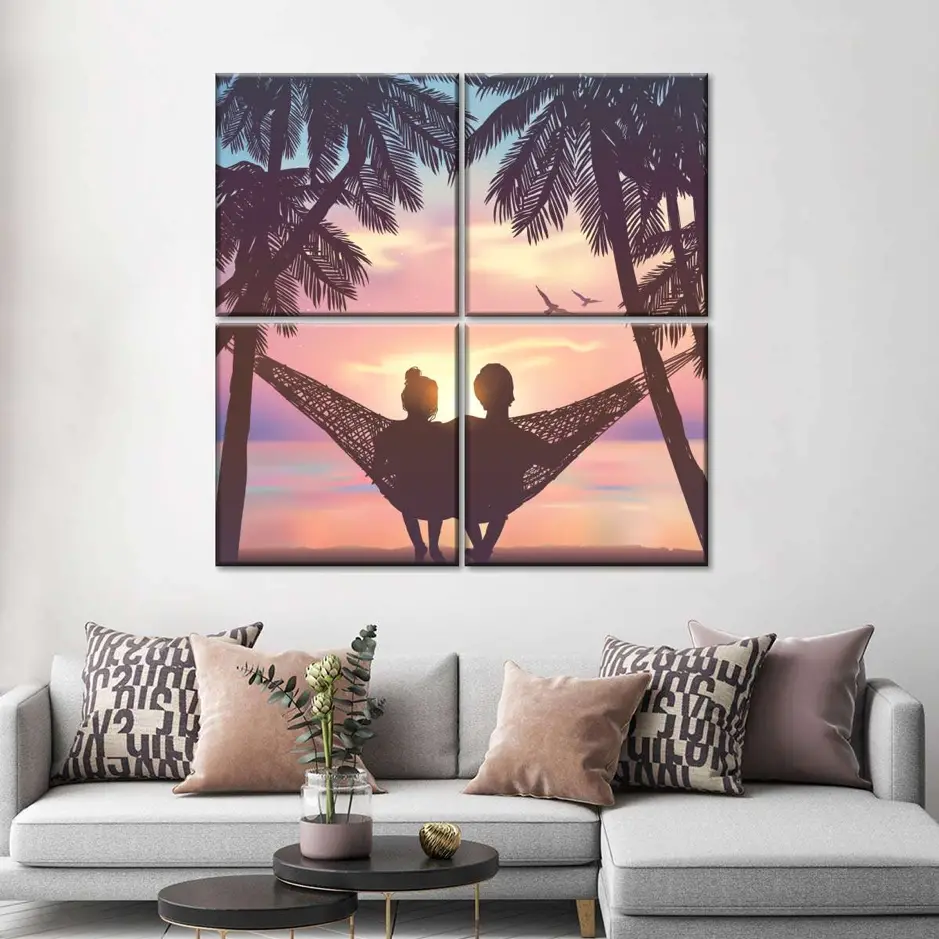 Point of View
As much as most people like the view of the sunset, especially from the beach, others like the view of nightfall and stars from the city. We all favor a certain view or the other. This can be incorporated into your design as wall hangings of amazing views from anyone of your travels and vacations. Others like the mystery and greenery of exotic forests. This can also be classified as love for nature, as this vacation snapshot involves those amazing moments in nature captured on camera or of animals in their natural habitat. The emotion some of these images portray cannot be explained, so little wonder that most want to be reminded of these moments.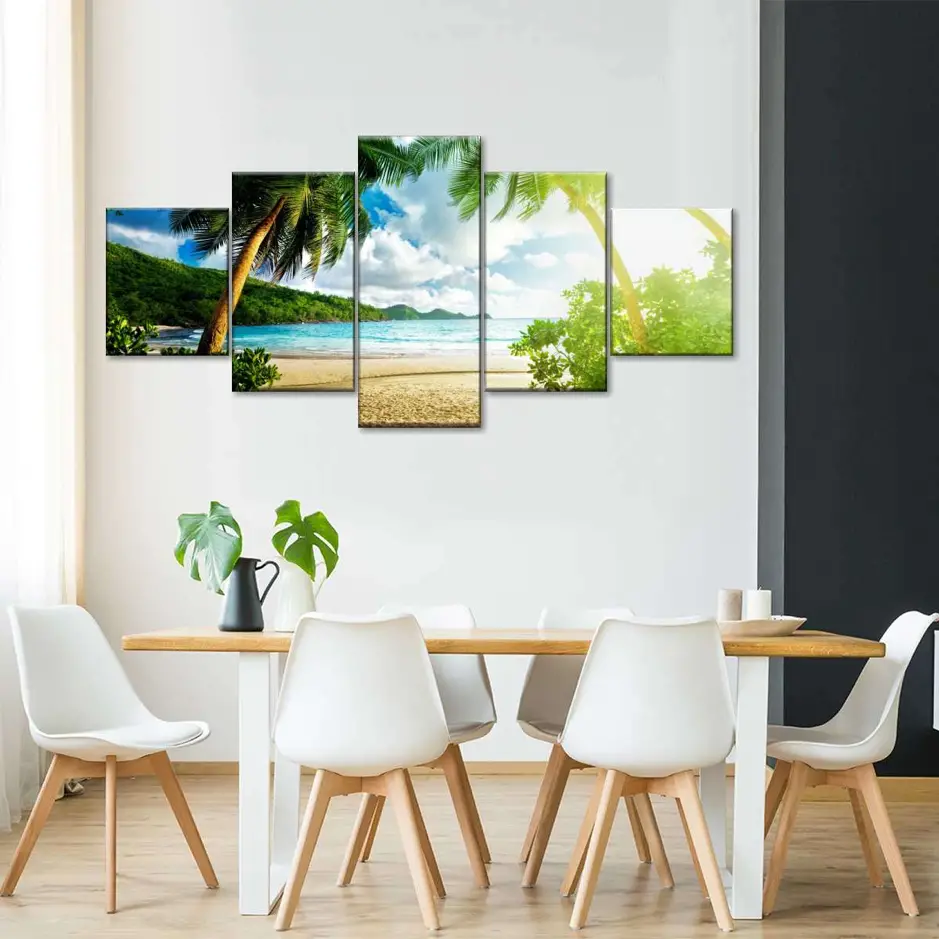 With just photos, you can turn your home, office, apartment, or space into your art library. Personalized wall art not only beautify your home and space but also helps you express your style and create designs you love.
With Elephant Stock customization tools, you can easily create wall art out of your most memorable moments, turning it into exceptionally high-quality wall décor that you can help add that personal touch to your décor and that you can treasure and preserve for generations to come. Elephant stock will help you create arts and prints that are as unique as you. At Elephant Stock, quality is never a compromise in terms of product and services. They deliver your products to your doorstep speedily and without hassle with products in a stretched and pristine package. Check out their amazing offers of discounts, and free shipping.
FOMO - do you have it?  Well there is no need to Fear On Missing Out here at Explore With Erin. Sign up to receive updates directly to your in box. I won't spam you, but I do promise a whole lot of awesomeness. What are you waiting for? Join Me!