78 countries, hundreds of flights, and more packing and unpacking than hundreds and thousands on fairy bread. I have all the experience to let you in on my little secret. There are things you are forgetting to pack. And there are things you shouldn't be packing.
On most vacations, I'm in a swimsuit, sarong, and thongs sunning myself on the beach somewhere. I never really think past the pool cocktails and breakfast in bed. Until it happens.
From the opportunity to attend the hottest club in Singapore to running out of your sanitary products in a foreign country, here are my 5 things a girl never thinks to pack, but totally should.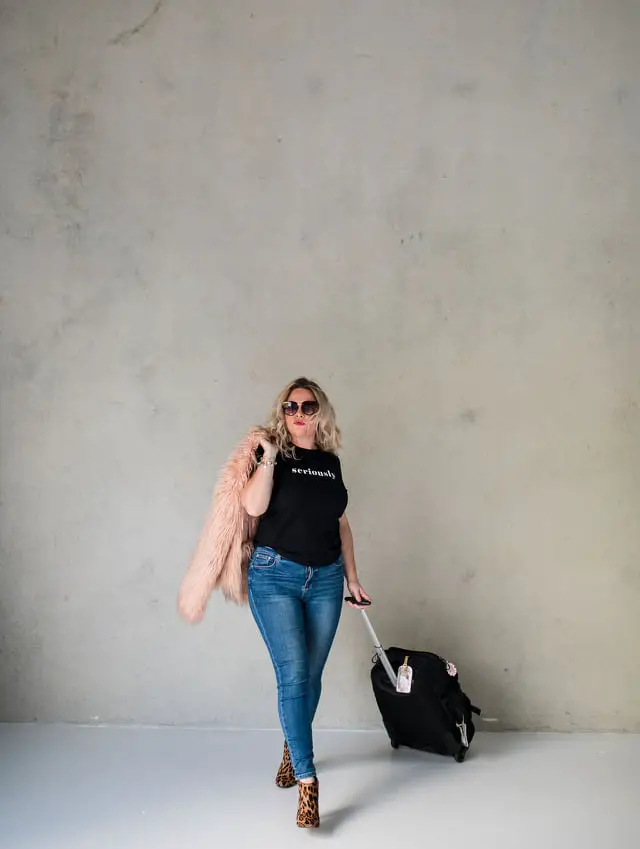 5 Things A Girl Never Thinks to Pack
1. Heels
Call me insane. I would have during my nomadic days. I traveled the world with a pair of sneakers, and a pair of thongs. But I never carried women's heels with me. Until I needed them. A conference in New York, a 3-story club with a slide in Singapore, an impromptu photo opportunity. One more pair of shoes is just what you need, and a comfortable, but glamourous pair of women's heels is going to come in handy.
2. Hair curler/straightener
I never use to travel with my straightener. I always thought my hair would be up in a pony, or in plaits to avoid the dreaded swimming tangle. As I developed my photography skills and captured more memories, I also noticed I didn't always want the same hairstyle. And while in Bali it was only $6 for a hair braid, other destinations didn't share the same cost for a quick hairdressing appointment. A straightener can transform your hair for the evening. Curls or straight hair can immediately make you feel like a new woman, without all the expense of a new hairdo.
3. Sunscreen
You can always buy it when you get there. Believe me, I said the same thing myself Until I was in Bali and it was $15 for one bottle of sunscreen, from Australia. Some countries import products so if you have it with you bring it and save some serious coin. Even on a non-beach vacation sunscreen is always a great idea.
4. Feminine hygiene
The last thing you want to do is be out in the jungles of Ubud and run out of pads or tampons. And while most vacations you'll have an opportunity to head to a supermarket, some destinations that can be a whole lot more difficult… or if you're not central, at the very least, involve a costly cab ride. Best be prepared with at least some protection for the surprise crimson wave.
5. Wallet/Clutch
All of us bring a day bag usually. And then we have that evening out to dinner just one night and we put on our heels, and our fun dress, and look around and go, "oh geez I guess I'll take the backpack." Not ideal. Bring a small wallet or clutch for those moments where you're hiking is not fitting in.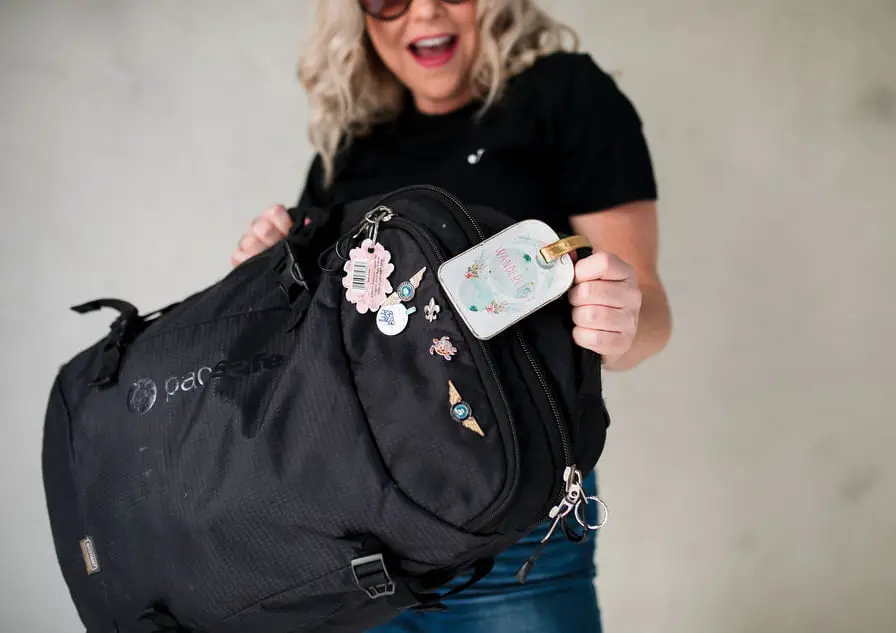 Now that we've got that out of the way how about those things you shouldn't be packing? I know what you're thinking you can't survive without them, but believe me, you are wrong. Here is how I survive without these 5 things and what to do if you do need them, for some rare reason.
5 Things A Girl Doesn't Need to Pack
1. Hairdryer
While I am a fan of the straighter or curler, a hairdryer is a no. Not only does every hotel have a hairdryer, but you'll find nature can also dry hair. So, stick your hair in plaits, or use the provided hairdryer and save space for something else.
2. Special wallet bras on bags
This whole 'carry your valuables on you' is just crazy. Put your cash and passport in the hotel safe and carry less on you. Secret bum bags and bra wallets are just an added weight on your body, and an added insecurity you will constantly be thinking about.
3. Too many shoes
While I am an advocate for a pair of heels, too many shoes are really just crazy. You're not going to need a pair of shoes for every day of the week. You're not going to need hiking boots on a cruise, or thongs on a snow vacation. Choose your shoes wisely considering the vacation you've planned and the outings you are going to enjoy.
4. A different outfit for each day
Likewise, clothes. Be sensible. Bring clothes that mix and match and don't bring a new outfit for every day. Let alone 2 per day. Guaranteed you'll find yourself in the same outfit more than once and that means you've wasted valuable space. If you want to change up an outfit, put on a new top with the same shorts. Or pick some jewelry to change it up. If anything, bring a few swimsuits because most likely these will be something you're in every day and with the one sarong will always look like a different outfit.
5. Big, chunky towels
Do you know what makes more sense than a towel? Everything. This is one item I have never brought anywhere in the world. If your place of accommodation doesn't have towels you can borrow, well you might really be roughing it. And when push comes to shove if I want a picnic on the beach, I use my sarong. If I need to wrap something around me to stay decent, I use my sarong. If I need to pat dry, my sarong. It's light, it's easy to fit into a packed suitcase, and it's probably not something you're going to use more than a few times. If you really need to take a towel, try a quick-dry towel, like the Tesalate.
EWE Wrap Up
So, tell me, what items have I forgotten that you need to pack or shouldn't? Do you agree or disagree with me? I'd love to hear in the comments below because one thing is for sure this list is actually continually changing through my seasons of life. From solo to married, to family.
LOOK HOW EASY IT IS TO PIN THIS!
FOMO - do you have it?  Well there is no need to Fear On Missing Out here at Explore With Erin. Sign up to receive updates directly to your in box. I won't spam you, but I do promise a whole lot of awesomeness. What are you waiting for? Join Me!