The kids and I have celebrated Christmas in Australia, the South Pacific, New York, London, and Bethlehem. What could possibly top any of those Christmas destinations? The whispers are getting louder. There is a place far north, where Santa lives, a very, very magical place. And like a dog gnawing on a juicy bone, I became fixated on a dreamy Christmas that would top all the others. The ultimate family Christmas destination was in one place, Lapland aka Rovaniemi, Finland.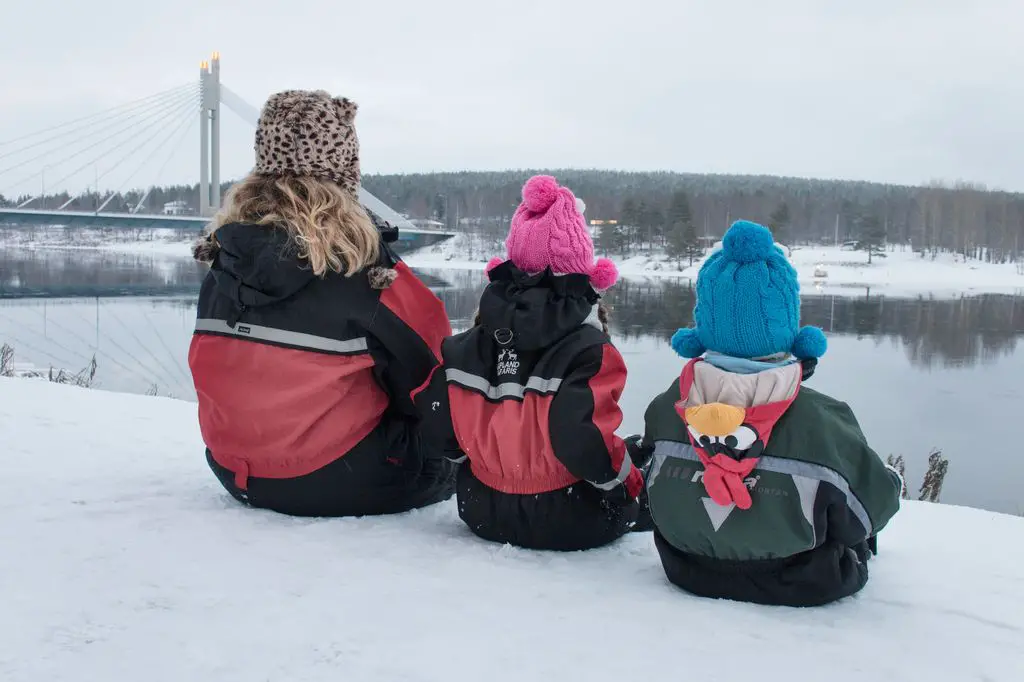 How To Get There
We flew direct from London to Helsinki in 2.5 hours. After a few fabulous nights in Helsinki we took an additional 1-hour flight further north into Finnish Lapland.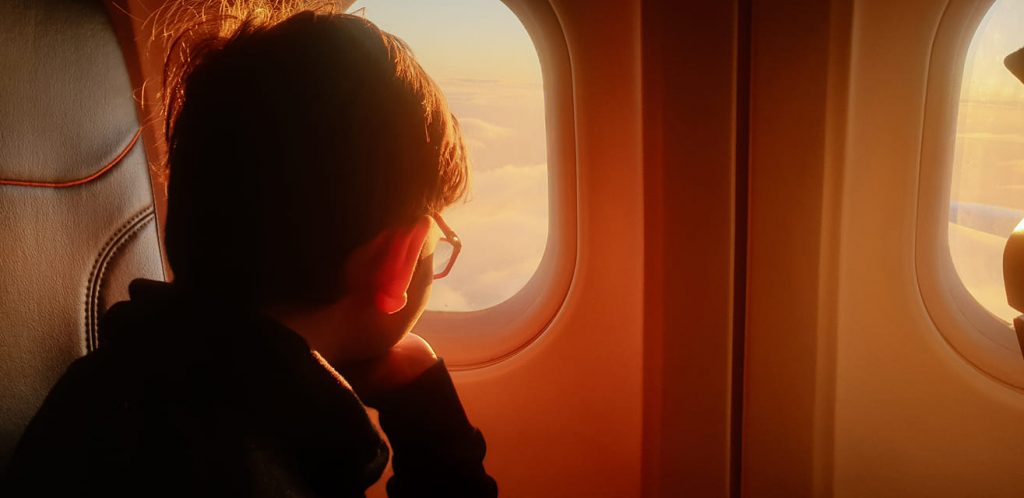 Norwegian was our airline choice. They offered relatively low prices considering the season, and for a one-hour flight, a budget airline is just fine. If you want a more rustic experience, try the overnight train from Helsinki.
Rovaniemi airport is especially Christmassy. There were decorations all set up and upon leaving the staff was encouraging Christmas cheer by singing loudly.
How To Get Around
For the ultimate family Christmas destination, we found the options for making our way around Rovaniemi relatively limited.
Upon arrival, there was the airport shuttle which charged €20 for 2 adults and 2 kids to undertake the 15-minute journey to the Lapland city center. Taxis were €25 for the same journey. There was also a local bus that ran at the strangest times and to unusual places.
Once in the city, our choices were limited to a taxi or bus. Because of the relatively inconsistent bus schedule, we grabbed a copy of the timetable from our hotel and tried to plan our activities around it. It runs every hour to two-hourly with variations on particular days and seasons. And for some bizarre reason, not every loop will stop at all the stops – only some.
A one-way ride from Santa Park to Rovaniemi city center €3.90 per adult, €2 per child, under 5 years old free.
If you miss the bus or it's just not running then the only other option is a taxi. From the city center to attractions such as Santa's Holiday Village and Santa Park, a one-way journey cost between €20–25.
How Cold Is It?
In December, Lapland is freezing! The average temperature is -6°C and highs of -3°C. Temperatures drop as low as -9°C at night, so you'll need very warm clothes during the day and into the night, especially if you're visiting with children.
It is one of the best months to visit though as snow is very common. There's a 72% chance of snowfall throughout the month while the chance of rain is just 28%.
My number one tip for staying warm? Lapland Safaris. Book a tour on day one and on your last day and you get to keep the warm snowsuit for your entire stay! Or you can shop Snowsuits here!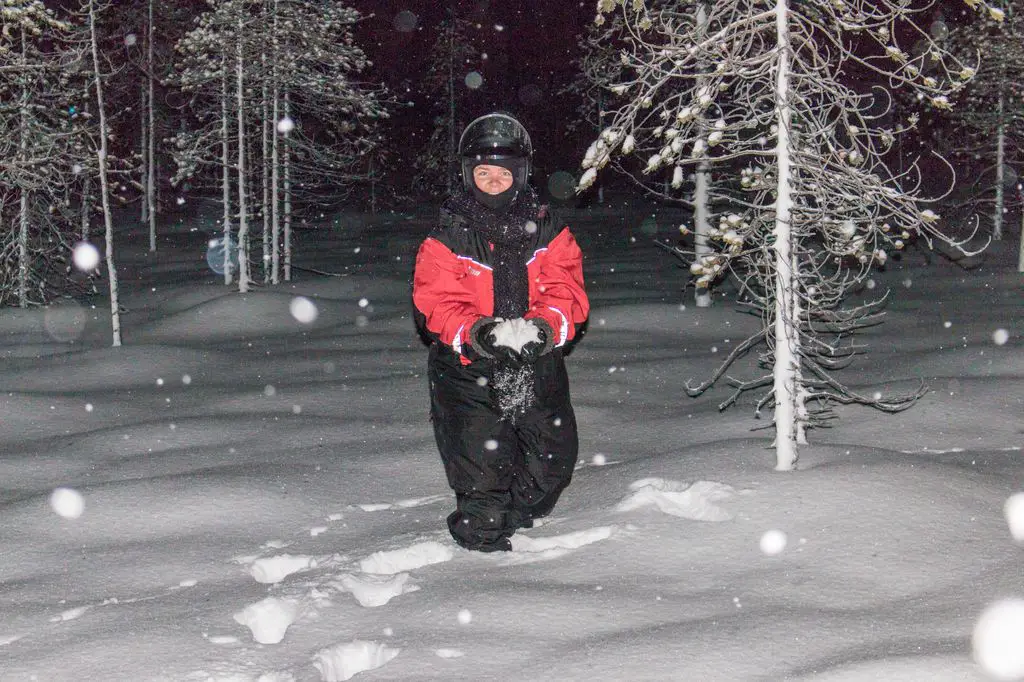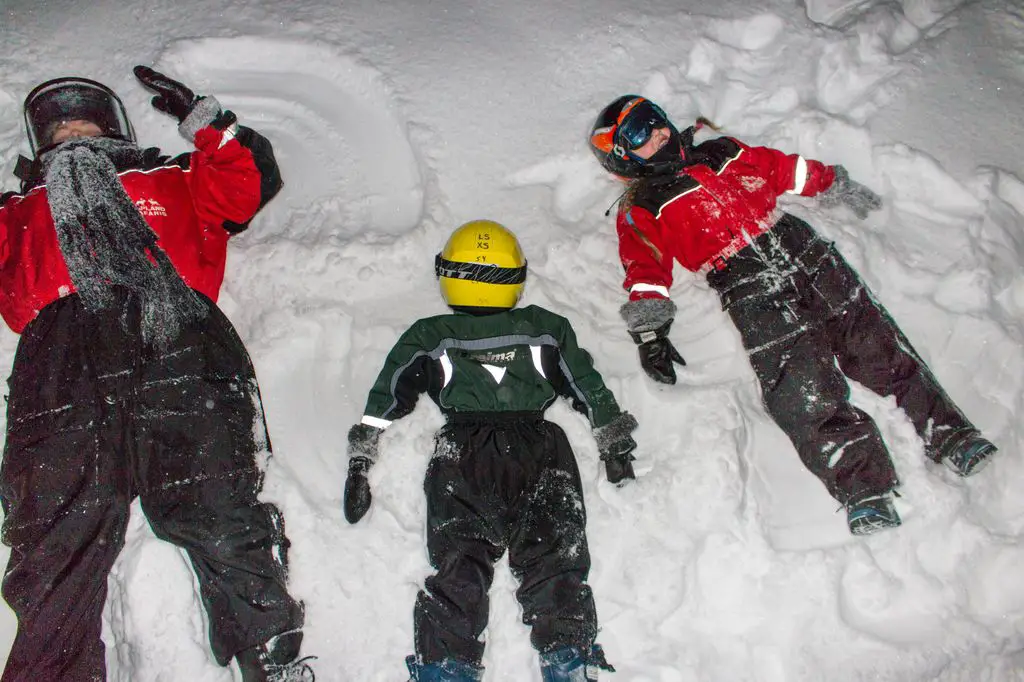 Where To Stay
The kids and I were delighted to stay at the Santa Claus Hotel in the city center. The exciting name was a beacon for the ultimate family Christmas. Unfortunately, the hotel was luxury-priced with mid-range facilities.
While dressed in anticipated Christmas finery in the lobby, the rooms lacked the same festive spirit. With a name like Santa Claus hotel, I expected a bit of Christmas cheer in the room. Then a family room was considered 2 double beds in one room, a pretty standard room in the US. It wasn't shabby, but it was not as luxurious as I expected, considering the price.  There were no included bathroom products other than the budget-style combo shampoo/shower gel on the wall. And the Wi-Fi speed was lackluster, which in the end is fine if you are coming to Rovaniemi to spend Christmas with your family, and not to work.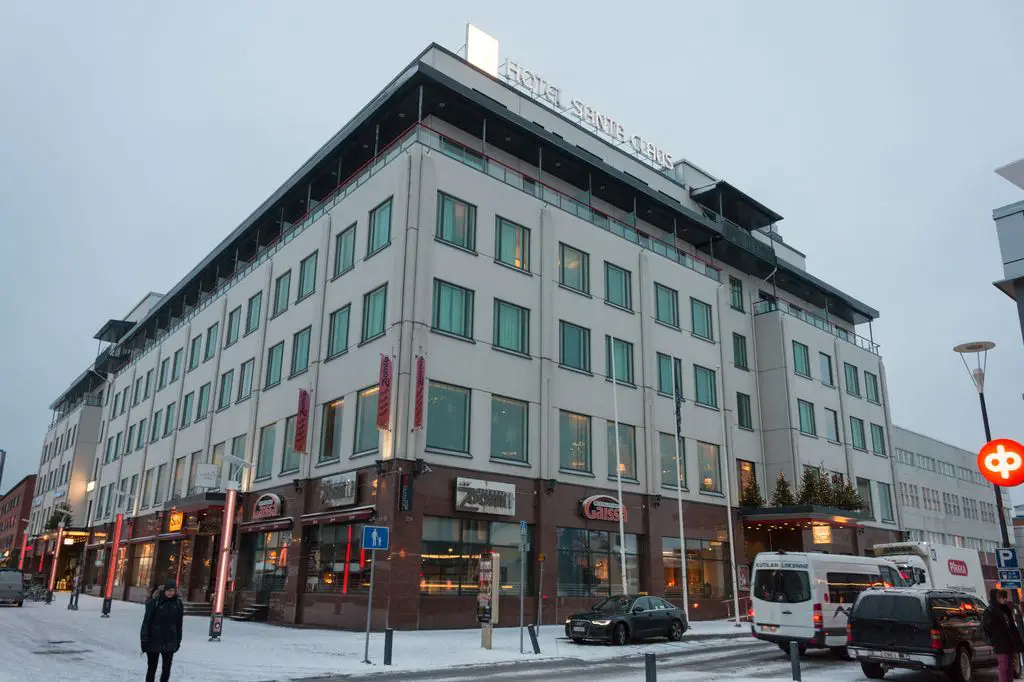 The location, however, was perfect. We were steps away from restaurants, shopping centers, the museums, and Lapland Safaris, which was where the majority of our excursions originated. Perfect considering the difficulty getting around. What would make this hotel even better is if the hotel could provide a shuttle to Santa's Village, something I wrote on the feedback form.
My favorite part of the hotel was just outside the front door. The hotel provided free sleds for children to borrow. Which we felt was a great mode of transport.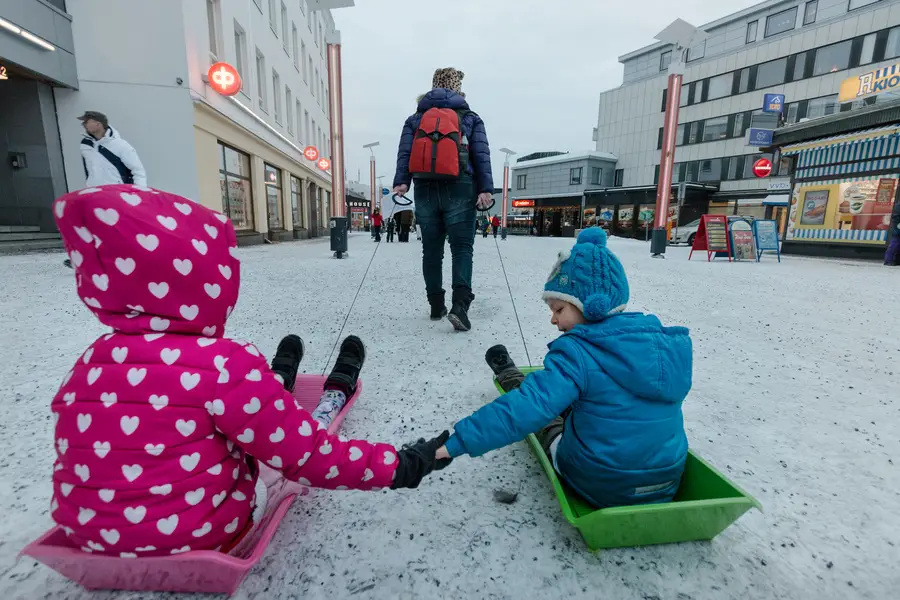 The restaurant where breakfast was located each morning was spacious and adorned with all the Christmas trimmings. However there were usually only 1 or 2 staff on duty and each morning we had trouble locating a table – not because the restaurant was full, but because vacant tables remained unclear and in need of cleaning.
The breakfast options were standard buffet – scrambled eggs, bacon, beans, yogurt, cereals, and pastries. They had 2 household waffle machines that were running overtime. They took at least 5 minutes to cook one waffle and were not designed for the demands of a busy seasonal hotel. The commercial waffle irons you can find in any Days Inn in the United States would have worked a treat here, or even better, they could have had someone preparing them in the kitchen.
In saying that, the staff that was available were super friendly. I asked for lemon and they were happy to cut up a whole lemon for my hot water and waffles.
The smiling staff at the front reception were equally friendly and cheerful.
Off the side of the lobby was a spacious storage room for luggage, so when we checked out on our final day we were able to store our bags before heading out for another day of adventure.
What To Do?
Everything in Lapland Rovaniemi is Christmas. And you can do anything from relaxing to the ultimate adventure. In just 3 days we managed to squeeze a lot in! Here are my top 8 things to do in Lapland with kids.
Husky sledding through the Finnish forest.
Reindeer sleigh rides across the snow.
Elf school where we made special Finnish dessert and decorated real trees in the Finnish forest.
Met the real Santa Clause at Santa Claus Village
Ice slides and ice castles.
Games and excitement at Santa Park.
And finally took a ride on a snowmobile chasing the Northern Lights.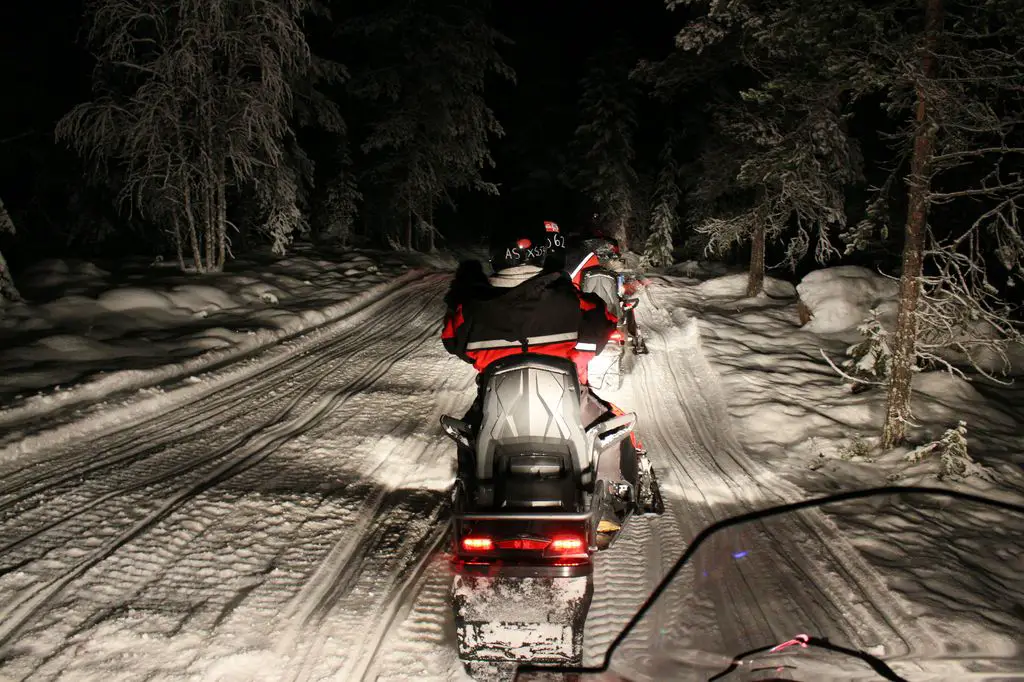 You can read all about these by clicking the links above.
The Cost?
By international standards, Finland across-the-board is a fairly pricey country, but Lapland is especially expensive. The city is entirely tourist-centric and everything is orientated to make a buck as opposed to the liveability of Helsinki and the rest of Finland. The family-friendliness, immersive culture and classic beauty of Helsinki simply outweighed Rovaniemi in spades.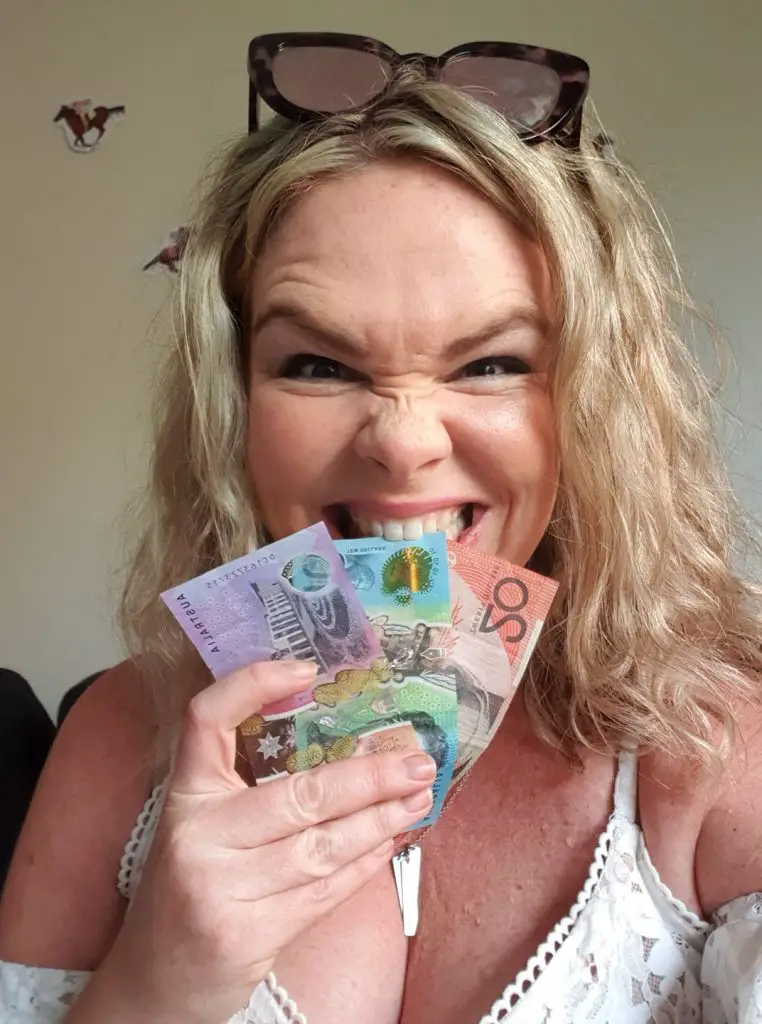 However, there was something magical, almost tangible, in the air in Rovaniemi. The unbeatable experiences left us breathless. It may feel like it costs the earth to be there and do them, but in the end, it was those experiences that vastly surpassed the lightening of the wallet. And there is nowhere else in the world that can compare to the real-ness of Christmas in the official hometown of Santa Claus.
Especially for wide-eyed children, or the young at heart.
Many many years on and my kids still say this was their favorite Christmas ever. And to me. That's worth every penny.
LOOK HOW EASY IT IS TO PIN THIS!
FOMO - do you have it?  Well there is no need to Fear On Missing Out here at Explore With Erin. Sign up to receive updates directly to your in box. I won't spam you, but I do promise a whole lot of awesomeness. What are you waiting for? Join Me!