Through a series of rather traumatising events in 2016 and the beginning of 2017, my children found themselves part of a Federal Australian Family Law court order – on the Airport Watchlist.
For 2 years I have kept them there, despite my craving, or rather burning desire, to travel. Today, April 20th, they will finally be free. And we are celebrating with several international trips.
Divorce can sometimes be messy. And while my story has yet to be told, I wanted to be able to express the freedom I finally feel having my two precious angels released to explore the world again.
Please note, I am not a lawyer and am in no means offering you any legal advice. This is just my story and experience.
But First, What is the Family Law Watchlist AKA Airport Watchlist?
This is an order made by the Family Court or Federal Circuit Court of Australia. It places a child's name on a 'watch list' at all international departure points in airports and seaports across Australia. It's a list maintained by the Australian Federal Police.
The child is placed on the List if the court deems it their best interest not to travel or if there is an inherent risk from the child being removed from their home. They remain on this list until a new court order is issued releasing the child or until they turn 18.
Should the child then arrive at any airport for overseas travel, their name will appear on a list and the Australian Federal Police will stop the travel. 3 years imprisonment may be the punishment for such a foolish move.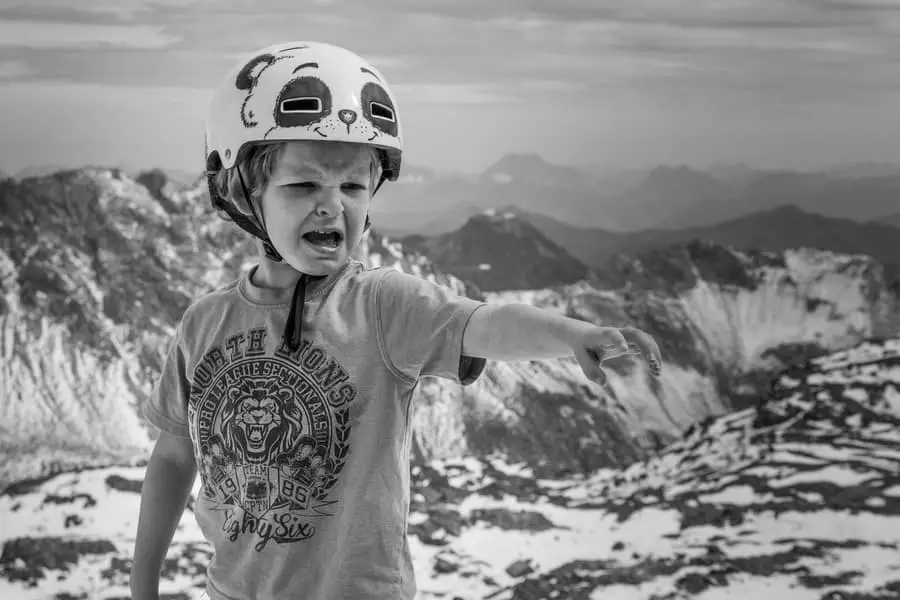 How Can You Do It?
Applying is easy and in some cases very quick if the children are considered at immediate risk. In my case, it happened within a week. And while the other parent continued to request their removal, without consent and a judge's order they are unable to be removed.
To place a child on the Family Law Watchlist, you must first complete a Family Law Watchlist Request Form (PDF, 630KB).
You can organise a lawyer to obtain this court order or you can visit Legalaid for more information.
You should seek legal advice before seeking court orders.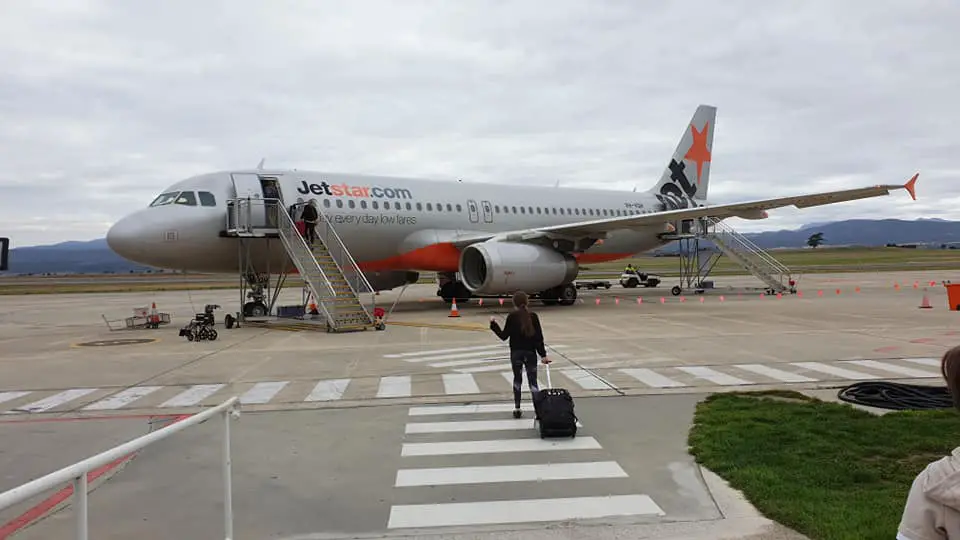 Once They Are On, What Happens?
If you have received an application it is your right to defend the application or accept it. Remember a lot of these orders do not come with end dates, until your next court case or 5, so be prepared for a long battle.
I recommend taking a lawyer or seeking help from Legalaid for the court date. After the order is given there is nothing left to be done, but to accept the rules and cancel all overseas trips.
Remember most interstate travel is still possible, depending on your orders.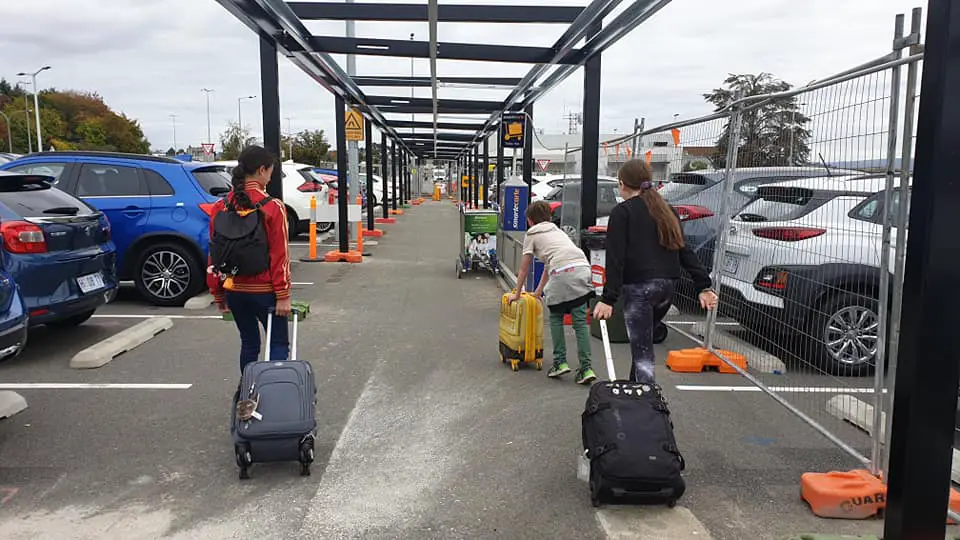 Removing your kids from the Family Law Watchlist
My children were placed on the List April 2017. September 2018 I was asked by our judge if I was ready to remove the restrictions. I asked for 6 more months to determine whether there was any further risk. The Judge then made orders for their removal exactly 2 years after the original order, releasing them April 2019.
Ultimately, I felt the situation no longer warranted risk since I became their sole parent. I wanted to keep pursuing my original love of family travel and both the kids couldn't wait to eat Nasi Goreng in Bali. Despite the 67 countries the kids have done there is still so much more of the world to show my tiny humans.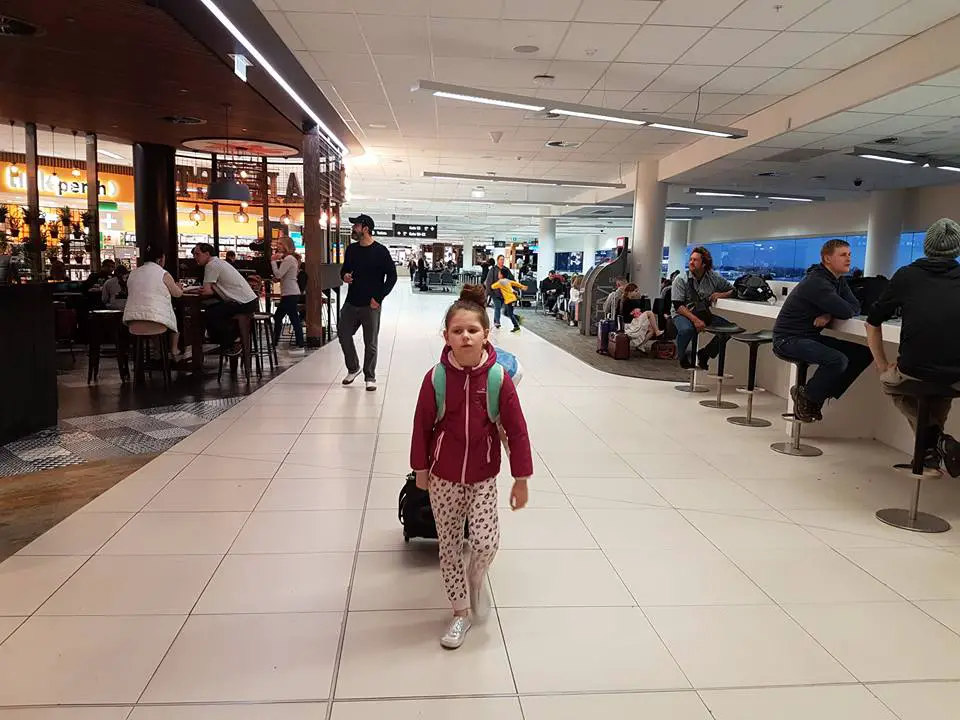 What do you do if you're worried about the kids?
Get legal advice straight away!
If you think your child is being removed from Australia before the next working day you can use the Courts' after hours service on 1300 352 000 (excluding WA) or 1800 199 008 (WA only).
If you have immediate concerns for the safety or welfare of a child, contact the police on Triple Zero (000).
If your child is not on an Airport Watch List and has been removed from Australia without your consent and/or knowledge, you may have options under The Hague Convention.
Further reading: https://www.afp.gov.au/what-we-do/crime-types/family-law-kit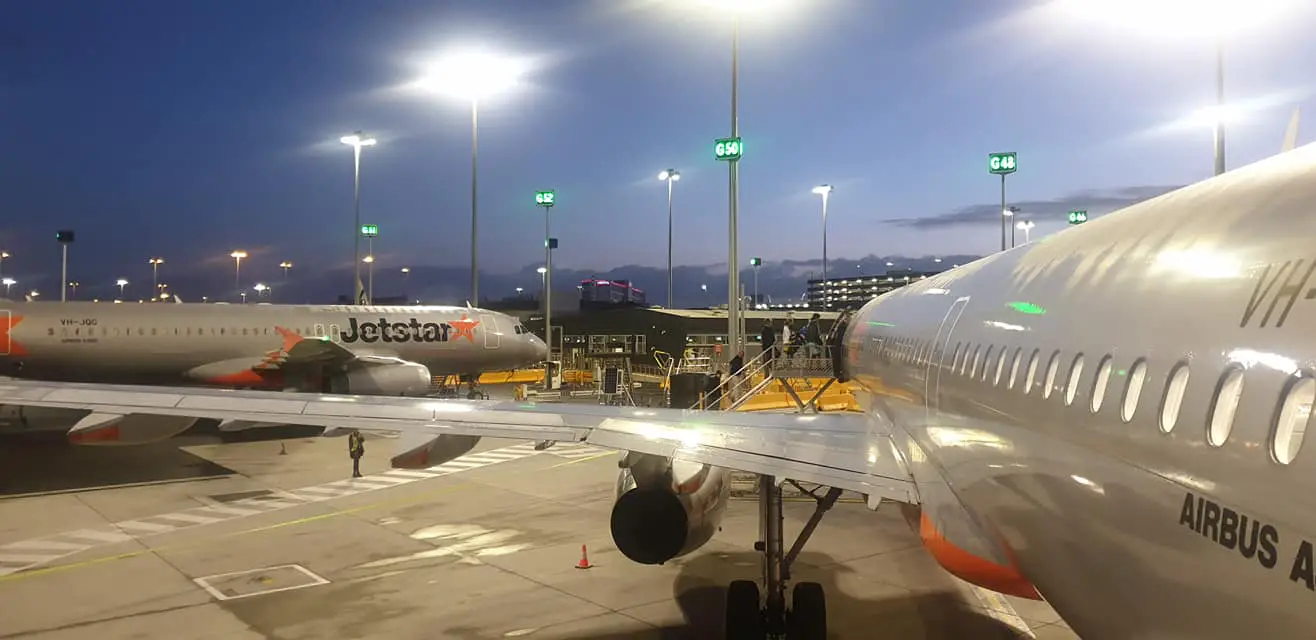 Departure Order Watchlist
The Family Law watchlist is not to be confused with the Departure Order Watchlist set out by the Department of Human Services (DHS) Child Support.
This Order prevents deadbeat parents from leaving Australia if they have not paid their child support. Child support is put in place by a government agency for parents who find it hard to commit resources to the rearing of their children. Being stopped at the airport by federal police is an embarrassing and hard lesson for the parent that's attempting to do the dodgy.
The DHS takes the view that if you have elected not to pay child support but you have decided to take an overseas trip, there may be an issue about how you have prioritised your finances and your obligations to those dependent upon you.
This Order can be put permanently in place so that in time when a non-paying parent decides to leave the country, they can't. It works.
If you are having trouble with your co-parent's obligations contact Child Support to obtain your legal rights and request for a Departure Order to be put in place. There is no certain amount in which this can be actioned, but in my experience, once the debt is over $5,000, they will act fairly quickly.
The one problem with this method is that if the parent chooses to never return they can ultimately avoid their parenting responsibility indefinitely. Until D-Day. Apparently, some parents are returning eventually to over $350,000 debts. A pretty disgusting way to show how much value you place on your money instead of your relationship with your children.
Further reading: http://guides.dss.gov.au/child-support-guide/5/2/11
https://www.humanservices.gov.au/individuals/enablers/recovering-child-support-payments/29946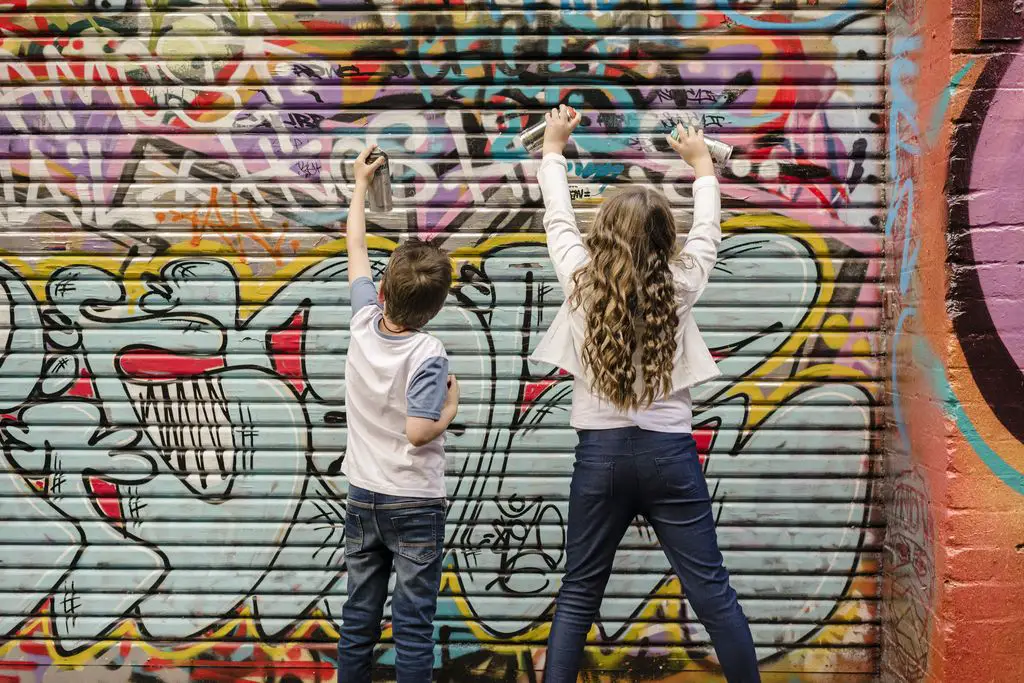 Cons of the Watchlist
No overseas travel 
My children missed out on several amazing opportunities that I had to take alone or with my partner because they were not allowed to leave the country. My cowboy trip to Texas, my food vacation in Vietnam, my Mexican highlights in Cabo and in Cancun, not to mention our favourite overseas getaways to Bali.
Explanation
Trying to explain to the children why they can't leave Australia might be easy for some families, but my kids travelled for 5 years nomadically and found it difficult to understand they couldn't go. Thankfully, my son has been more than happy living in Australia and has no wish to leave. My daughter, however, has asked several times when we are getting back on a plane. Luckily Tasmania felt like an overseas trip with a plane ride across the Bass Strait.
Cost
Legal expenses are never cheap. It can drag on for years and may cost well over $100,000. If you can avoid it. Do it. I hope your break up is amicable and you can iron out these creases together. But if you find yourself here looking for reassurance on whether it is the right thing to do all I can tell you is:  No amount of money will ever be more than what my kids are worth. They are worth every penny and more.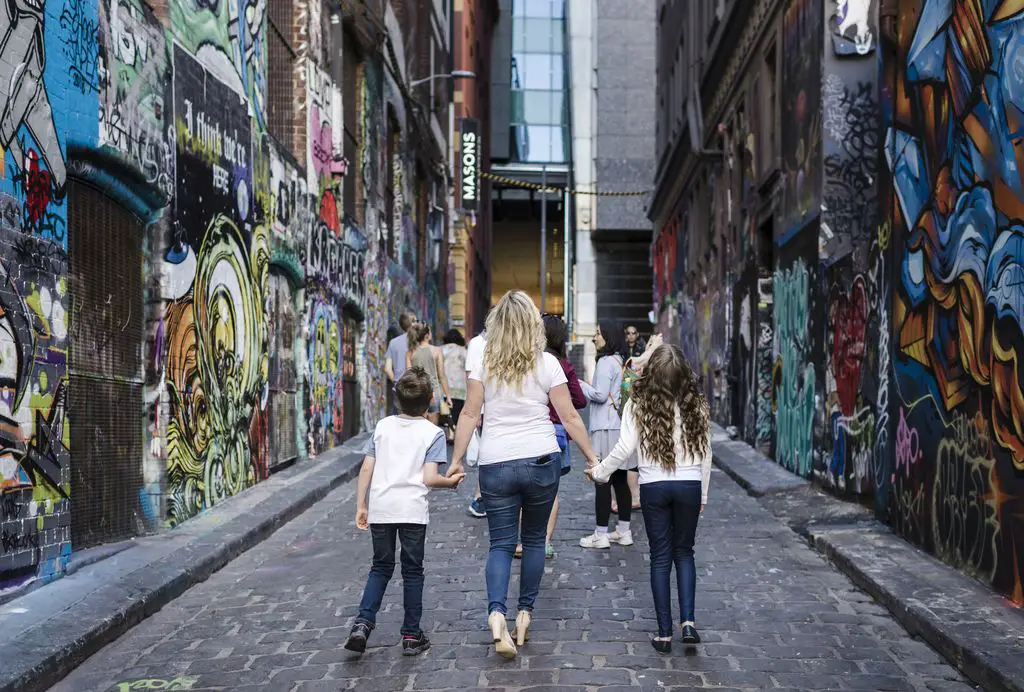 Pros of the Watchlist
Despite the horror of the whole situation, there were definitely benefits of having the Watchlist in place.
Security 
Knowing your children are safe from disappearing to any number of countries is certainly a great relief. When my children came home with stories of attending the post office for passport photos, well my mind certainly got far more creative than it does during my grand story writing. When Child Support ring to confirm that the children are moving to Israel to live with their grandmother, you know it's the best decision to have the children safely on a Watchlist until arrangements can be made for safe holiday travel.
Planting Roots
After 5 years of nomadic travel, the kids and I had wanted to dig roots and start a home base. A no-fly list order gave us the ability to not be tempted by press trips and follow itchy feet. It gave me the opportunity I needed to be grounded. To lose weight, to put my kid's social needs first, to buy shoes. Everything we had needed during travel, but couldn't sustain.
Domestic travel
My children were not limited to a state of Australia so the last two years has really helped us focus on seeing Australia. With 67 countries under their belt, their knowledge and experience of Australia were minimal. We have visited several States they had never been to – The beautiful Whitsundays in Queensland. Cold, but stunning Tasmania. Brisvegas in Queensland. The Harbour Bridge in Sydney. Relatives in Perth, Western Australia. The adventures have been unlimited and Australia is a magnificent country.
On top of that, we've enjoyed several staycations within Victoria. Multiple trips to the famous Great Ocean Road and penguin watching on Phillip Island!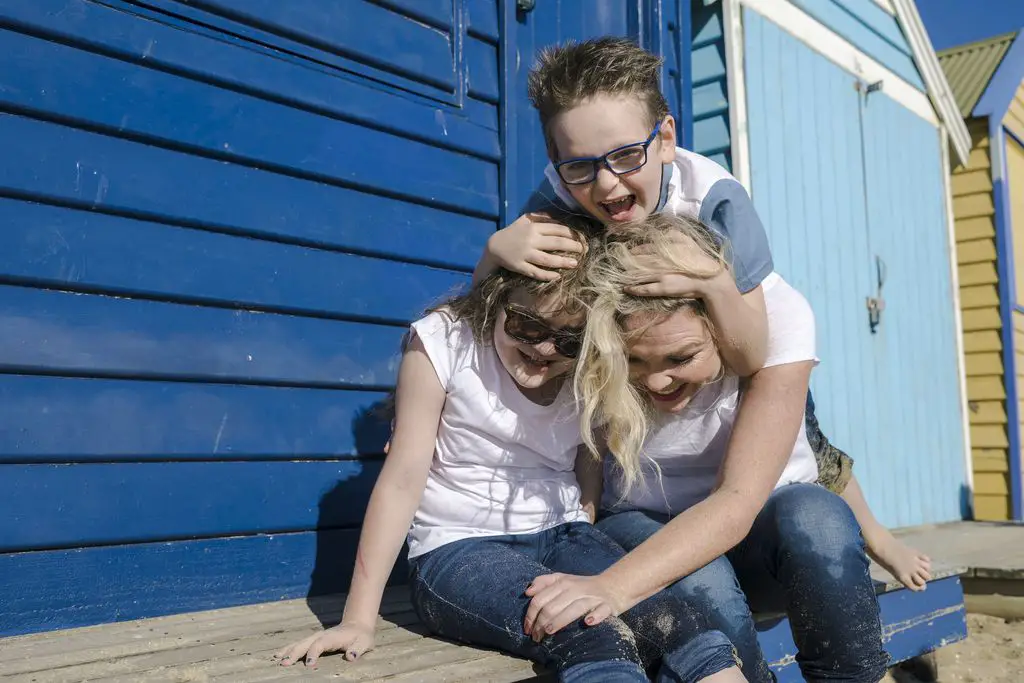 Now What?
Please remember I am not a lawyer and am in no means offering you any legal advice. I simply penned down some thoughts to help anyone who may find themselves in a similar situation.
20th April is my kid's freedom date. We are going out to celebrate and of course, to plan our first international trip since December 2016.
The last trip they did before all this nonsense was Bali in December 2016. And so, in somewhat poetic justice, we are heading back to Bali to start off where we finished.
After that, who knows? But I can tell you one thing, this is just the beginning and the Bender kids have not finished travelling yet.
Celebrate with us! Please tell me below where we should head in 2020?
LOOK HOW EASY IT IS TO PIN THIS!
FOMO - do you have it?  Well there is no need to Fear On Missing Out here at Explore With Erin. Sign up to receive updates directly to your in box. I won't spam you, but I do promise a whole lot of awesomeness. What are you waiting for? Join Me!