As I stood on that road soaking in the powerful waves crashing against the shore I felt small. Here I was standing at the butt of Australia (i.e. The most Southern tip of continental Australia) and it went on for miles and miles in each direction.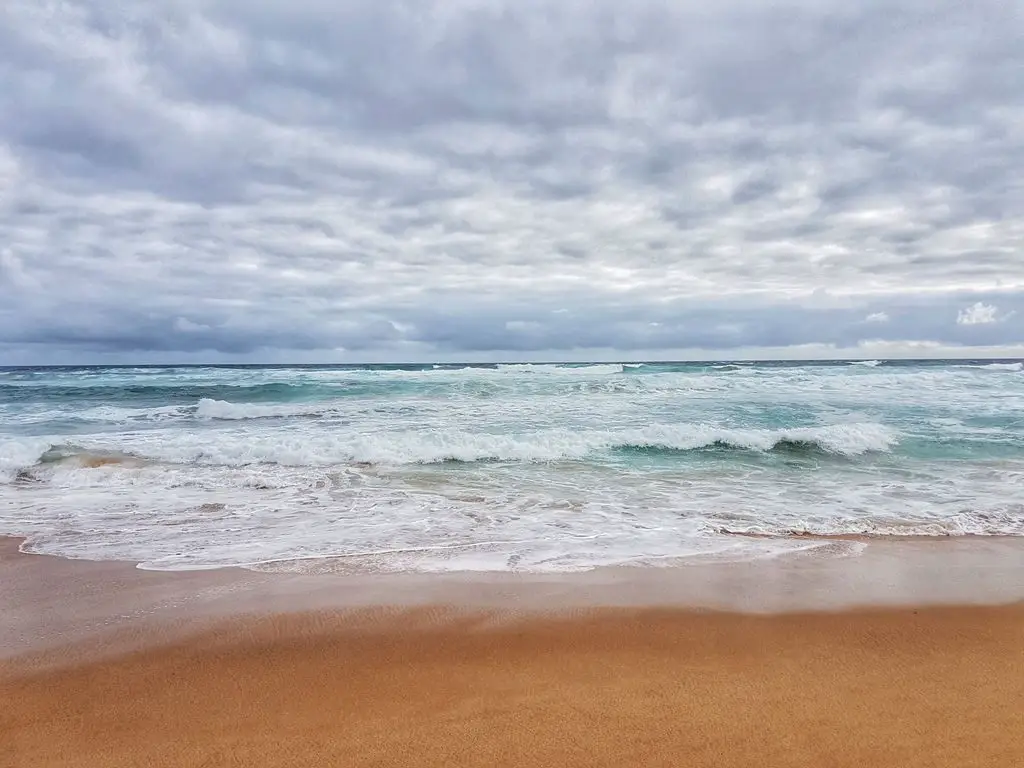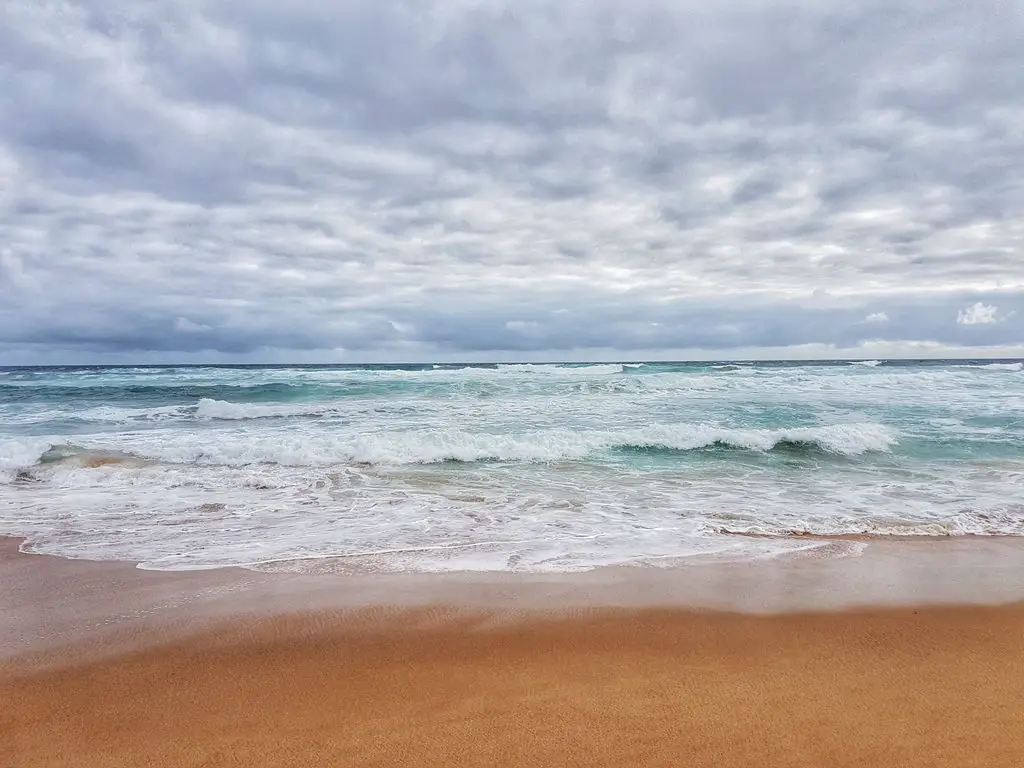 Who was I to be placed here at this time and this place? How blessed am I to be given such a home? It felt so good to be back in Australia.
"G'day mate," I muttered, as I breathed in our Aussie fresh air and took a content sigh. "I'm home."
The Great Ocean Road is the world's largest war memorial. Started in 1919 by soldiers who had returned home from World War, it runs from Torquay to Allansford in the State of Victoria, Australia. In 1932 it was finished and dedicated to the soldiers killed in the war.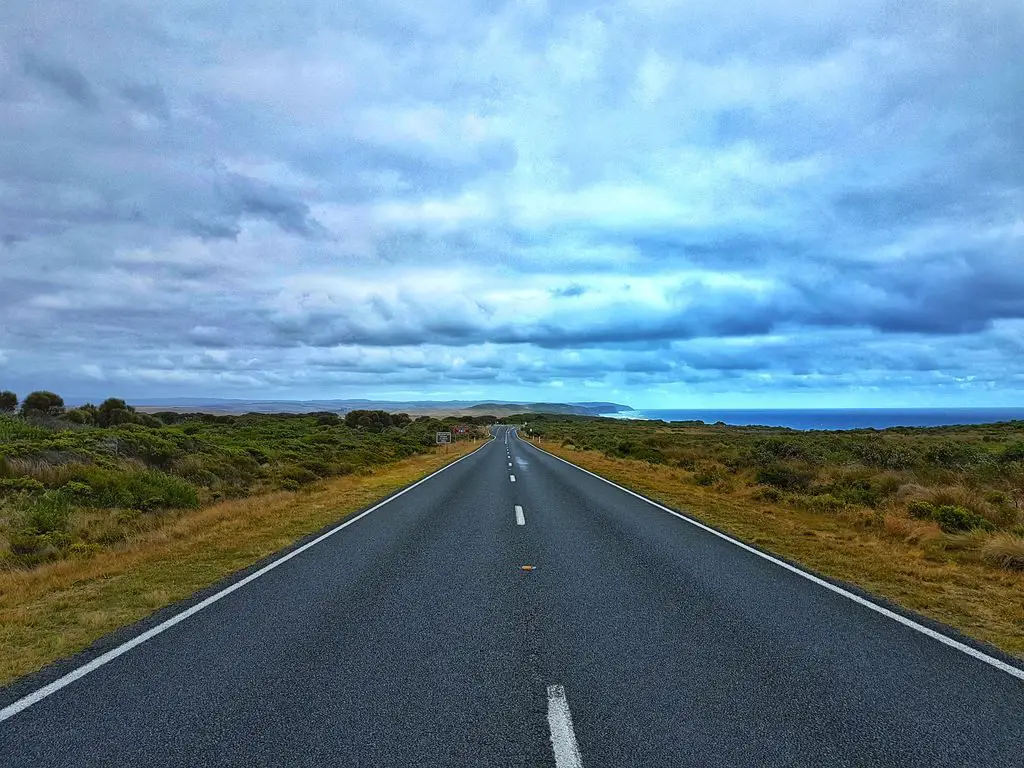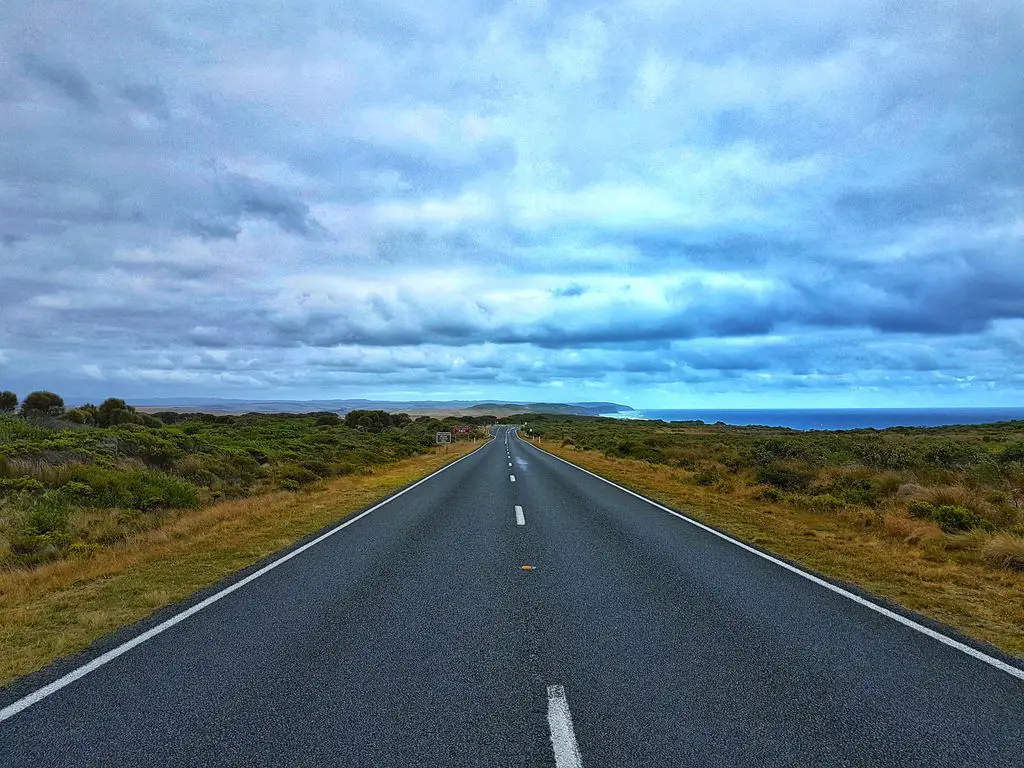 The road weaves in and out of cliffs set on the coastline of Australia. Some portions you'll find yourself driving through green ferns and mossy cliff faces, or dry, brown grassy fields of Australian bushland. At other times you are precariously close to falling into the Southern Ocean.
With 243 kilometres (151 miles) of road along the bottom of Australia, it's hard to write a list of places to stop on the Great Ocean Road. But after 5 visits to one of my favourite spots in Australia I've finally whittled it down to the ones you really should see.
Loch Ard Gorge
My personal favourite spot along the Great Ocean Road. And I will never forget looking over the edge of the gorge with its breathtaking high walls and the insistent ocean lapping at the smooth, white sand.
The gorge is named after a ship, called the Lock Ard, which ran aground on nearby Muttonbird Island in 1878. Out of the 54 passengers and crew, only two teenagers survived. One was 15-year-old Tom and then there was 17-year-old Eva. The story tells of Tom who washed ashore and heard cries from a young girl in the water. Brave Tom battled the pounding waves to rescue Eva and bring her ashore. Courageous young Tom realised Eva needed medical assistance and climbed out of the gorge to find help.
If that story doesn't leave you inspired, the view will.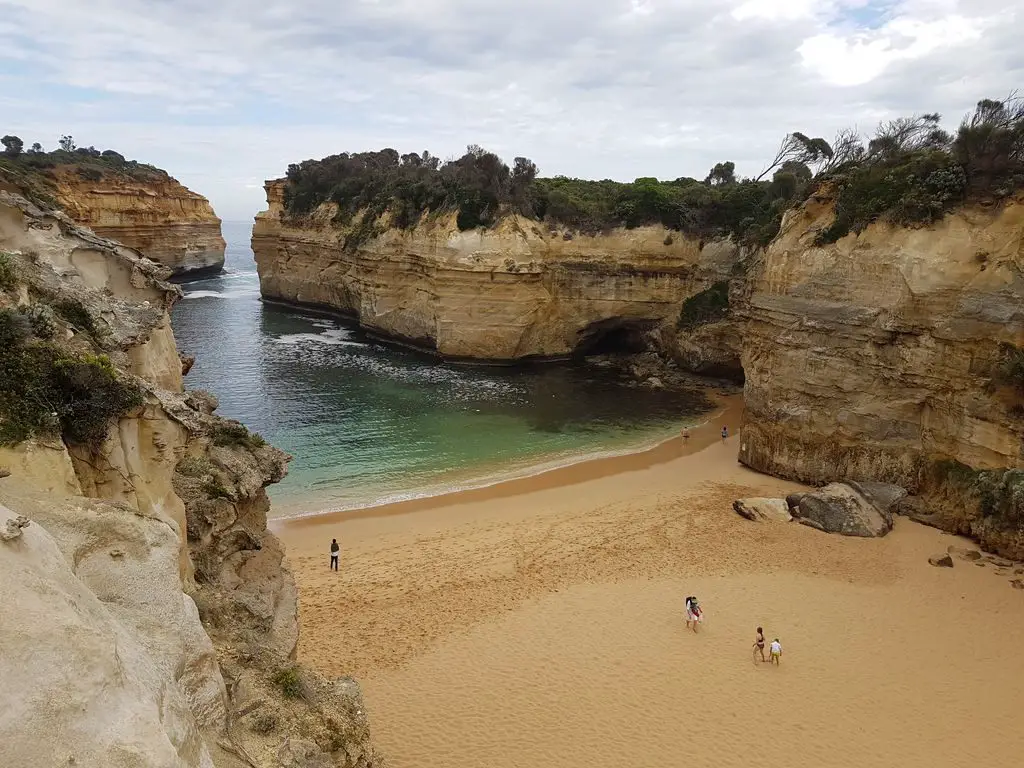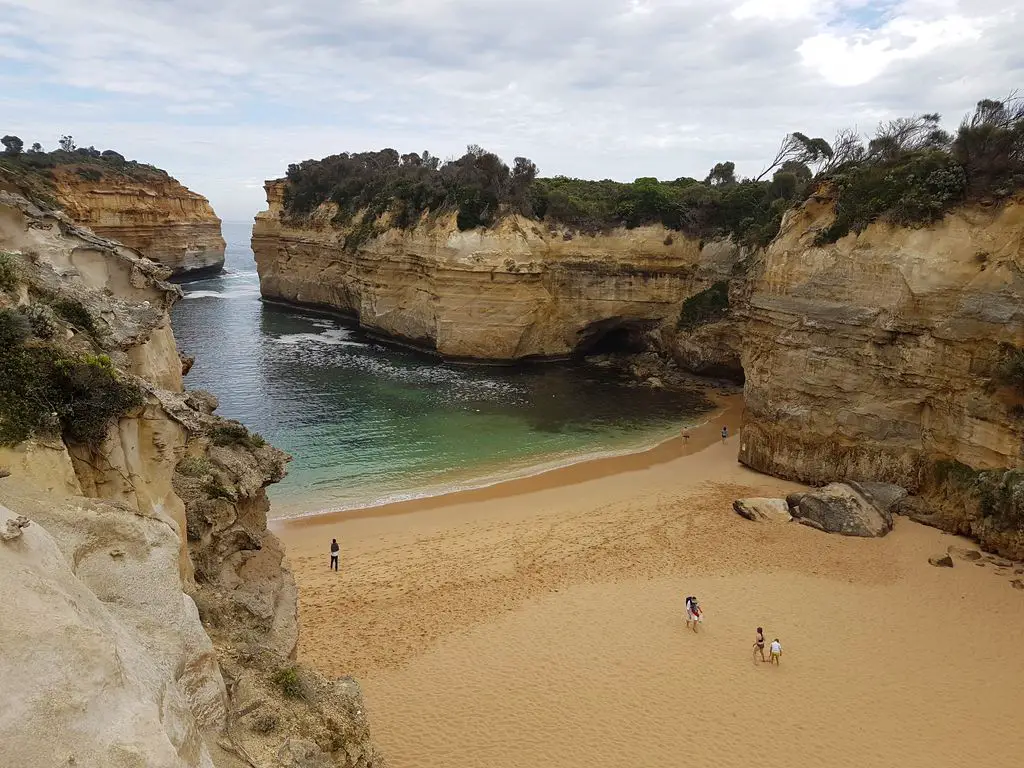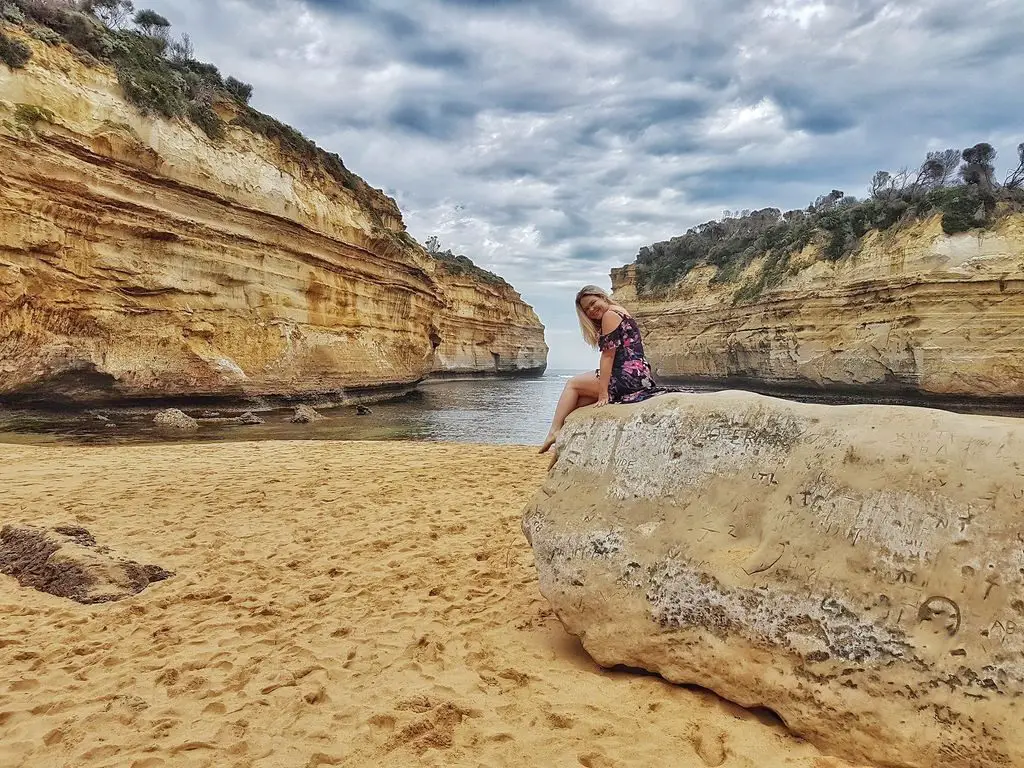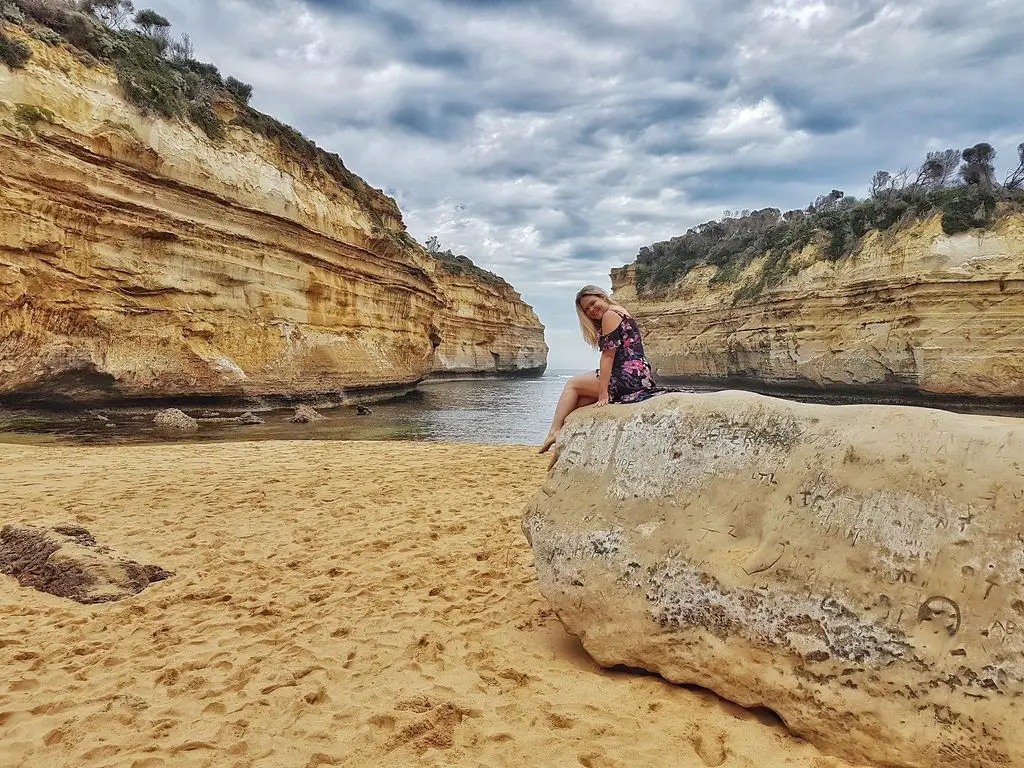 Port Campbell
This is by far the best place to stay on the Great Ocean Road. An easy place to base yourself for a visit to the majority of attractions along the road. A small town with several restaurants, one tiny petrol station and a family friendly beach to play and swim.
My favourite part of this town was the quaint little motel I found recently. The Port O Call is a motel in the centre of town, walking distance to any restaurant and the beach.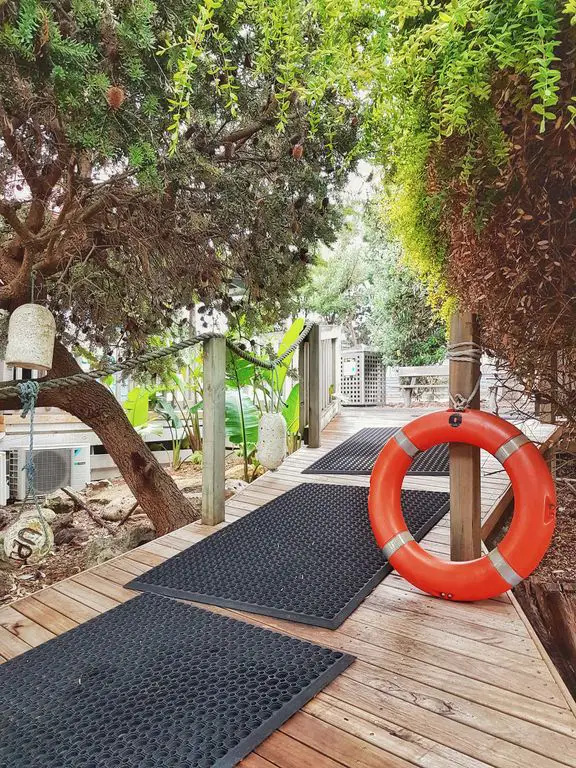 To call this a motel is quite the stretch of the imagination because it's been renovated into an absolutely gorgeous, boutique hotel. Clean, large rooms. Comfortable, egg chairs to read in. And giant rain showerheads, which are always my absolute favourite part of staying in any hotel.
I've stayed twice now. Once with the kids in a 2 story family style townhouse and once in a large couples room. The Owners are friendly, reliable and it's my preferred accommodation choice when visiting the Great Ocean Road. Check prices here.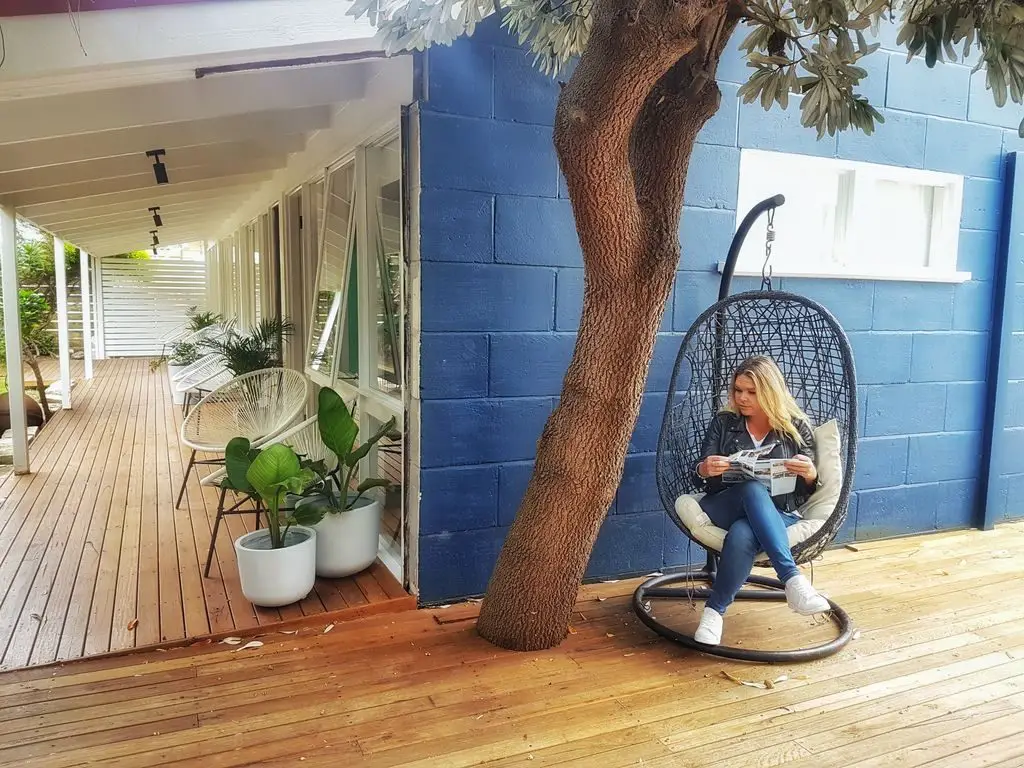 12 Apostles
Along the rugged edge of Australia's best-known road is a collection of limestone stacks. Originally known as the Sow and Piglets it was renamed to The Twelve Apostles in 1922 for tourism purposes, even though there were only ever 9 stacks.
They seem to be the most famous rocks on the Great Ocean Road, but you may feel slightly underwhelmed. You can spend half an hour photographing them before realising there is not too much else to do. Unless you come at sunset, then you'll likely hang around until the last part of the golden sun dips into the ocean. Tip: No drones!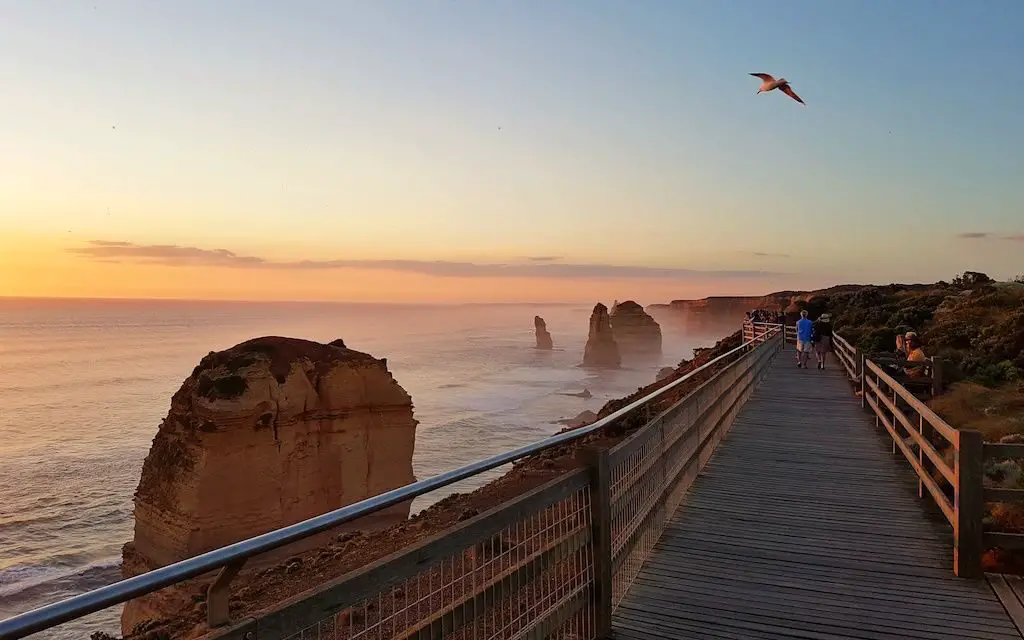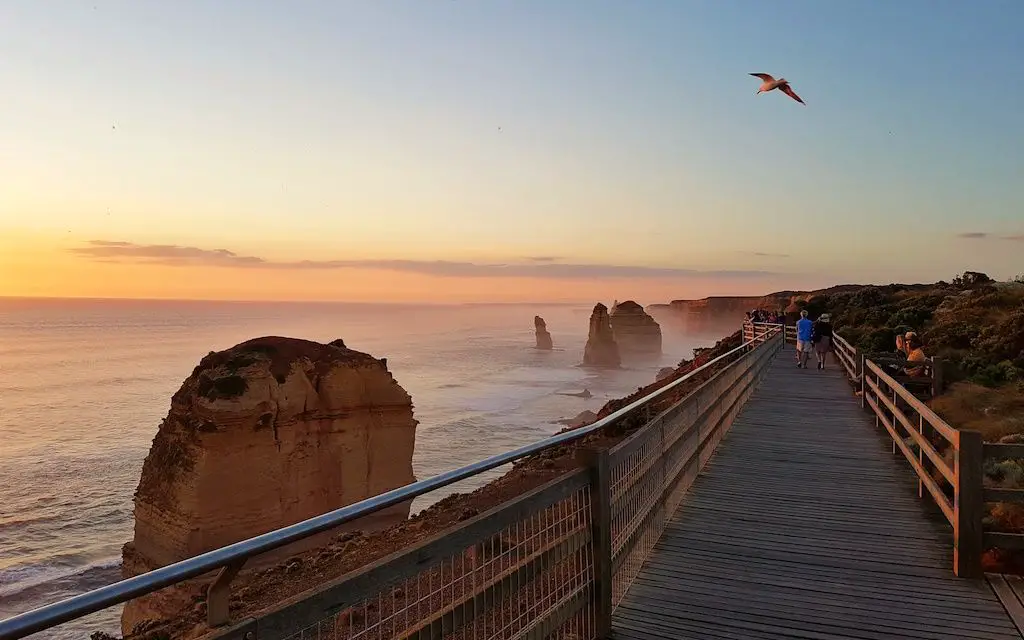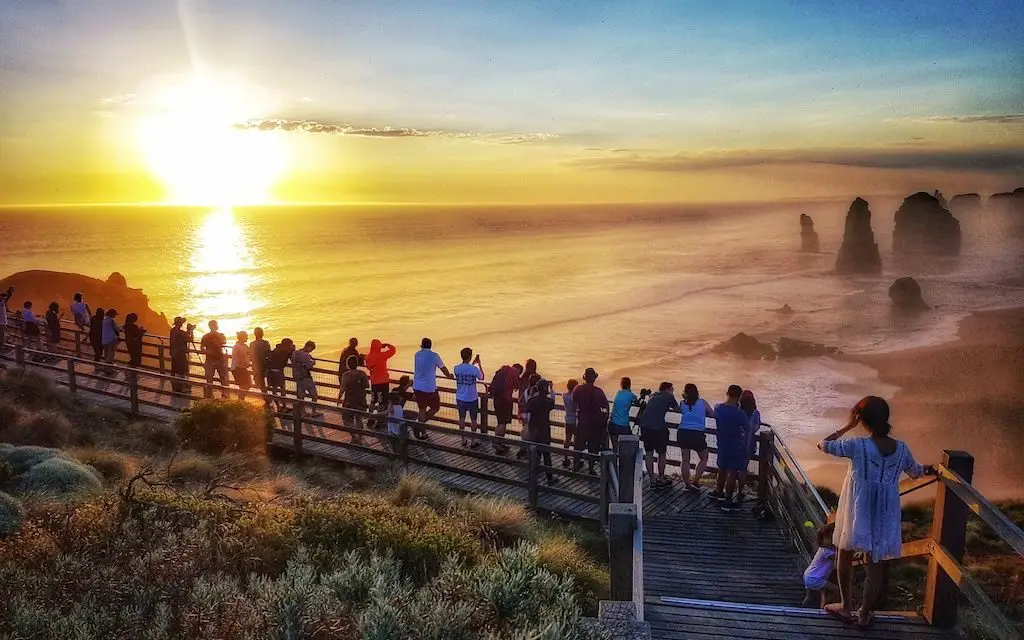 Gibson Steps
Want to see the 12 Apostles from a different angle then head to Gibson Steps. 86 steps to the ocean floor and you can witness a few of the limestone stacks from the oceans edge instead of the boardwalk cliffs.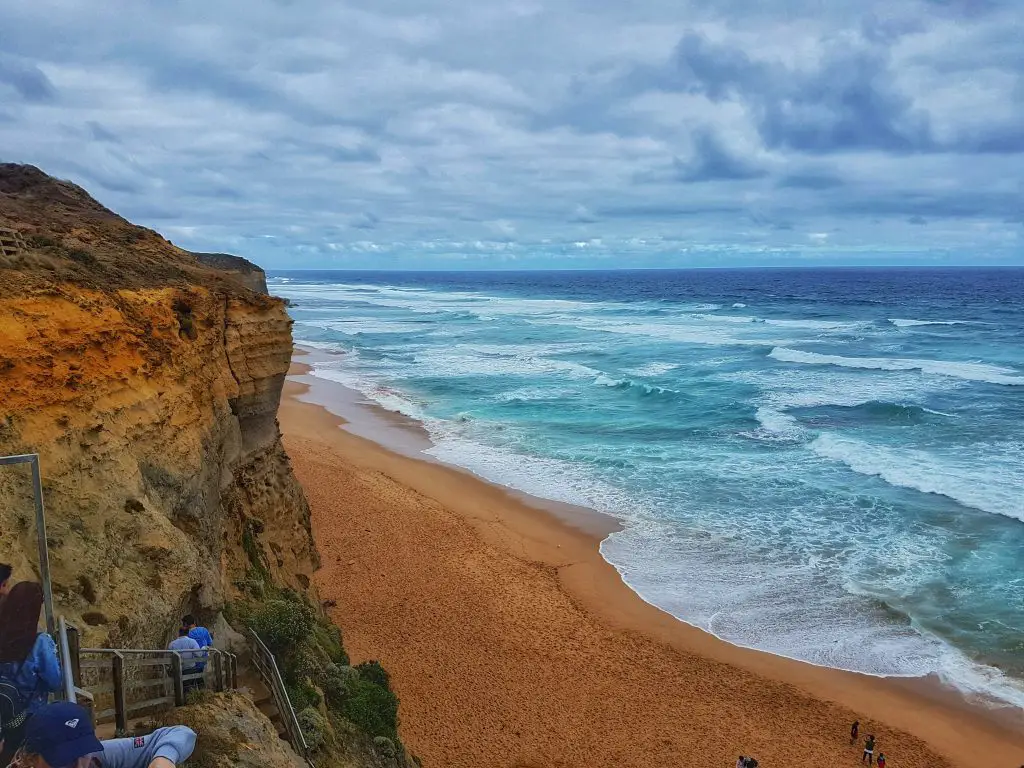 The Grotto
This delicate archway is the perfect photo stop. An easy walk down the cliff to spot a beautiful natural limestone window framing the bright blue Southern Ocean.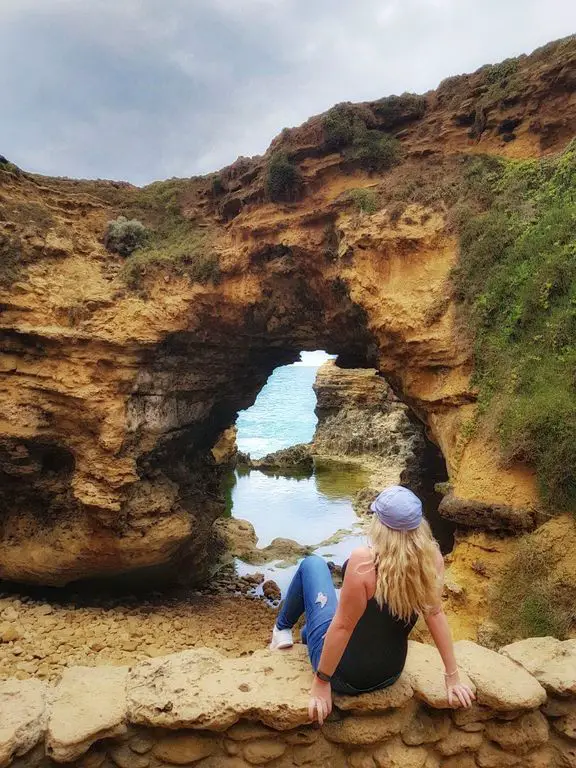 Thunder Cave
The cave was built from huge blocks of limestone resting on the sea floor 15 metres below the surface. Ultimately they formed an arch and the water continued to gush in and out, causing an almost blowhole type formation.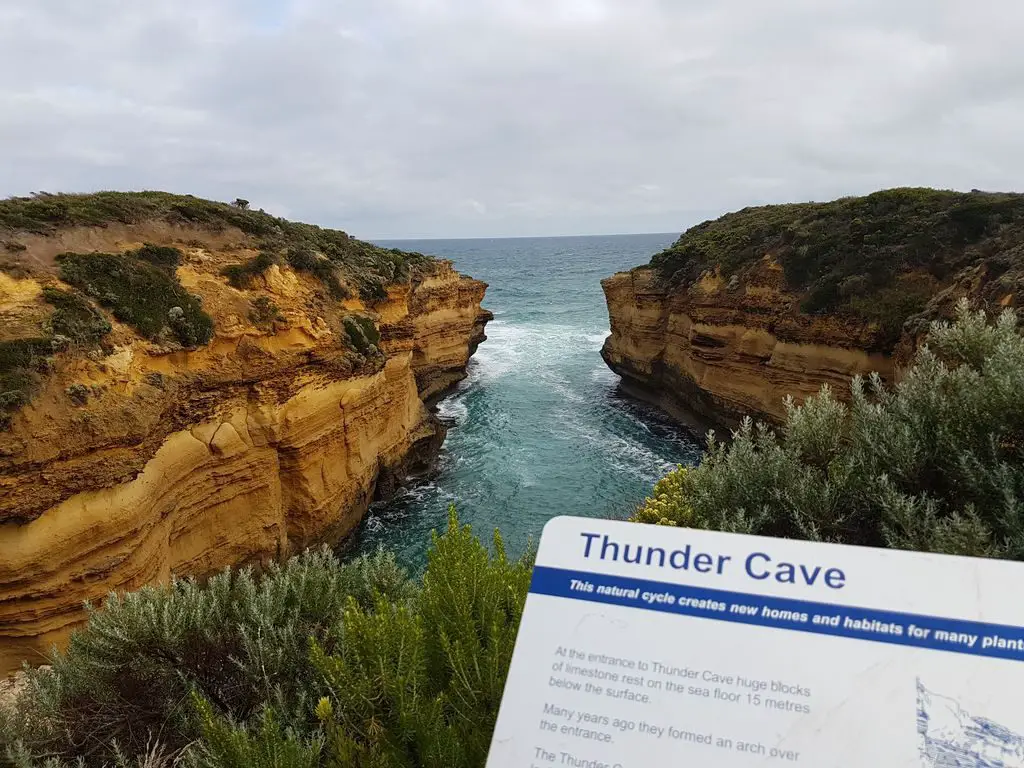 Over time the constant pressure of the sea and wind, plus the dissolving effect of rainwater on limestone narrowed the arch until it could no longer support its own weight and collapsed, leaving a cave of sorts.
The wind is high around the lookout, but totally worth the short walk and quick photo opportunity. Thunder cave is an easy 550 metres walk from the carpark.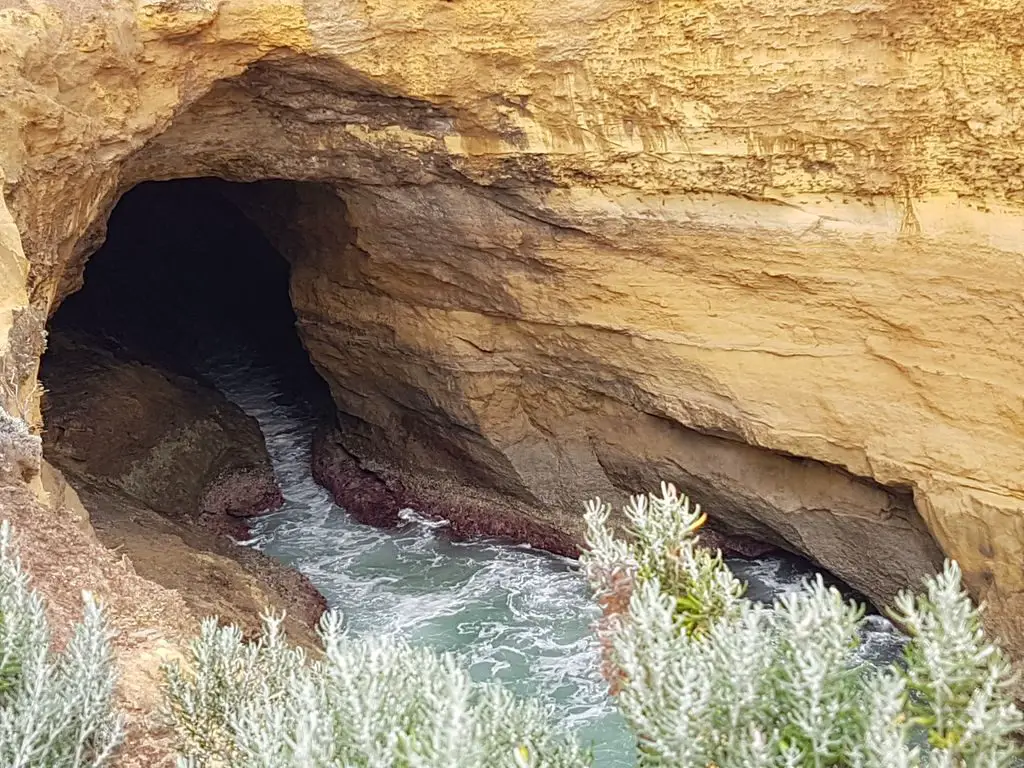 London Arch
This special rock formation was formerly a double arch, until in 1990 the one closet to shore collapsed. Originally named after London Bridge the name was changed after the collapse of London Arch.
You can no longer walk across the top of the structure, but there are plenty viewing platforms around to get your photo snap.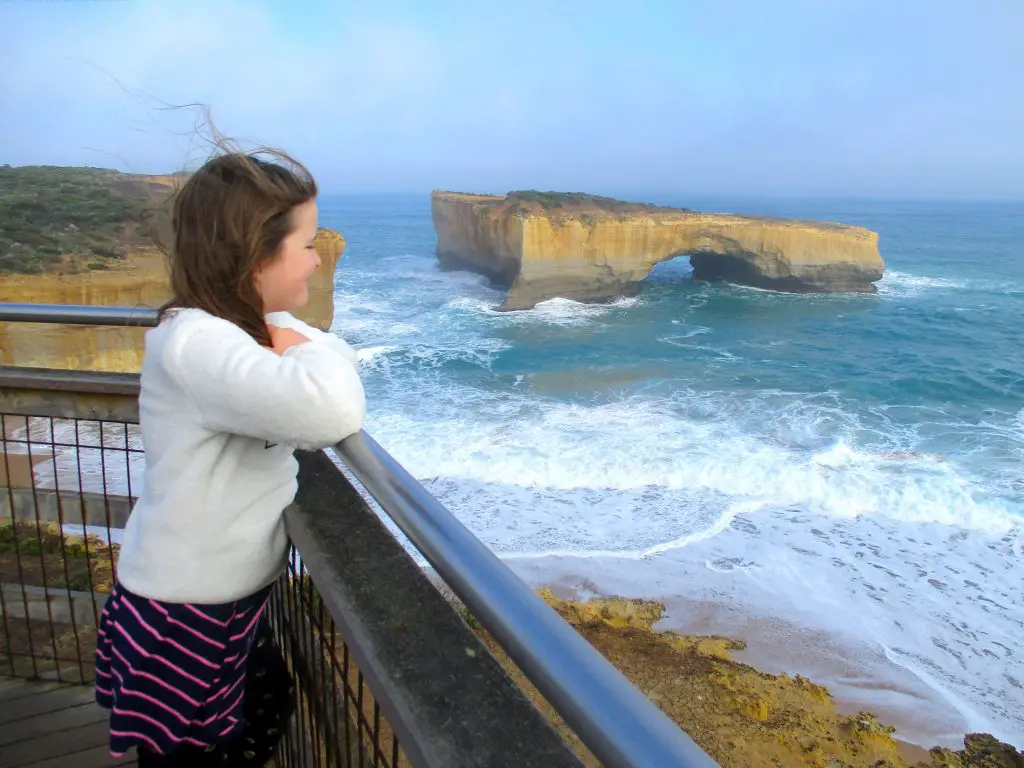 Great Ocean Road Chocolate Factory
This is high on the list of Places to stop on the Great Ocean Road, as voted by my two children. We love stopping here on the drive back to Melbourne for lunch and a play. It's a really large space for the kids to run around after being cooped up in the car.
They have great ice cream, free chocolate samples and a nice shady sand pit filled with toys.
Kennett River Holiday Park
About 2.5 hours from Melbourne, right smack bang on the Great Ocean Road, halfway between Lorne and Apollo Bay, is the Kennett River Holiday Park.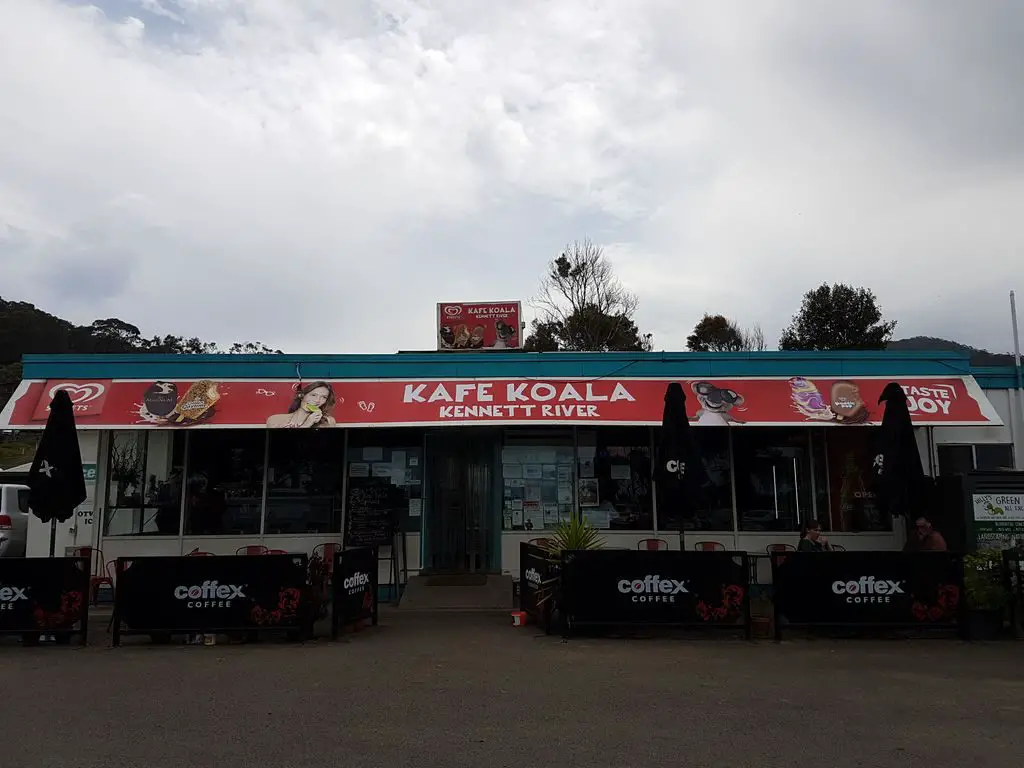 This is the stop you want to make to see wild koalas sleeping high up in the trees. You'll also likely spot Kookaburras, King Parrots, and Rosellas.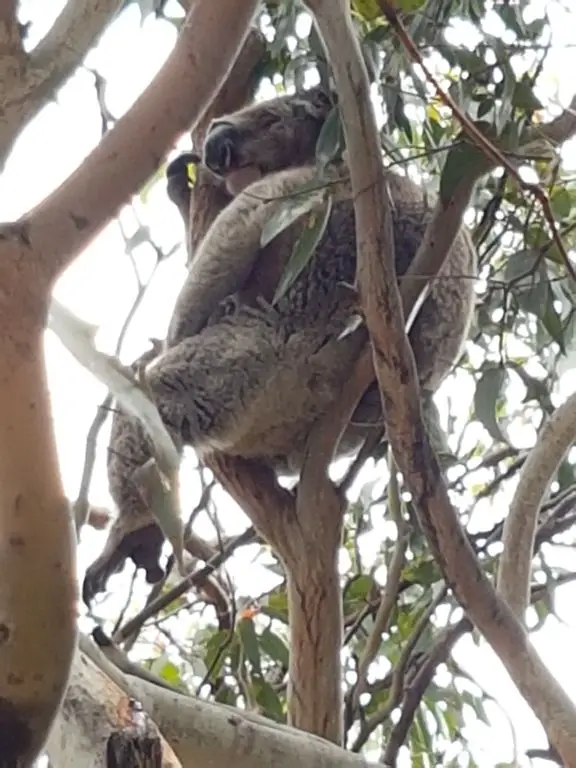 Bells Beach
Bells Beach is home to the world's longest-running surfing competition – the Rip Curl Pro Surf & Music Festival, first held in January 1961.
All year round you will spot black wetsuit-clad suffers effortlessly gliding across perfect barrelling waves. You can get an even better look from Point Addis.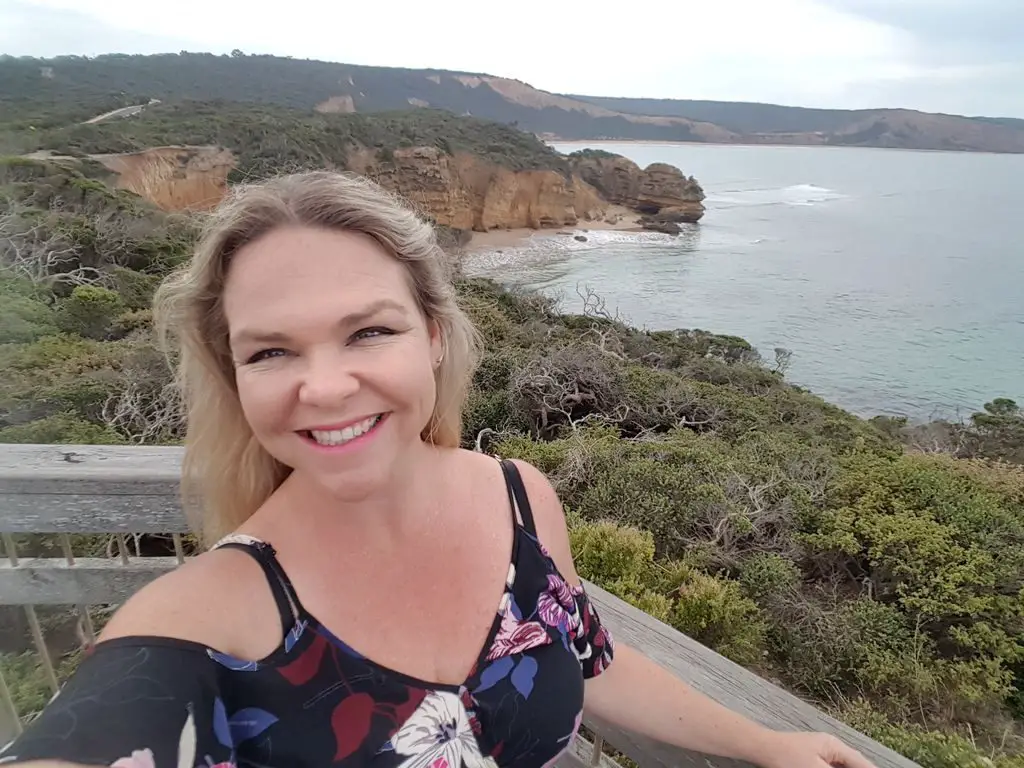 Point Addis
Not far from Bells Beach is Point Addis. In fact, you will be able to see the same surfers, just from the other side. Scenic wooden boardwalk snakes along the cliff with a few inlets circled with benches to sit and admire the scrumptious ocean views.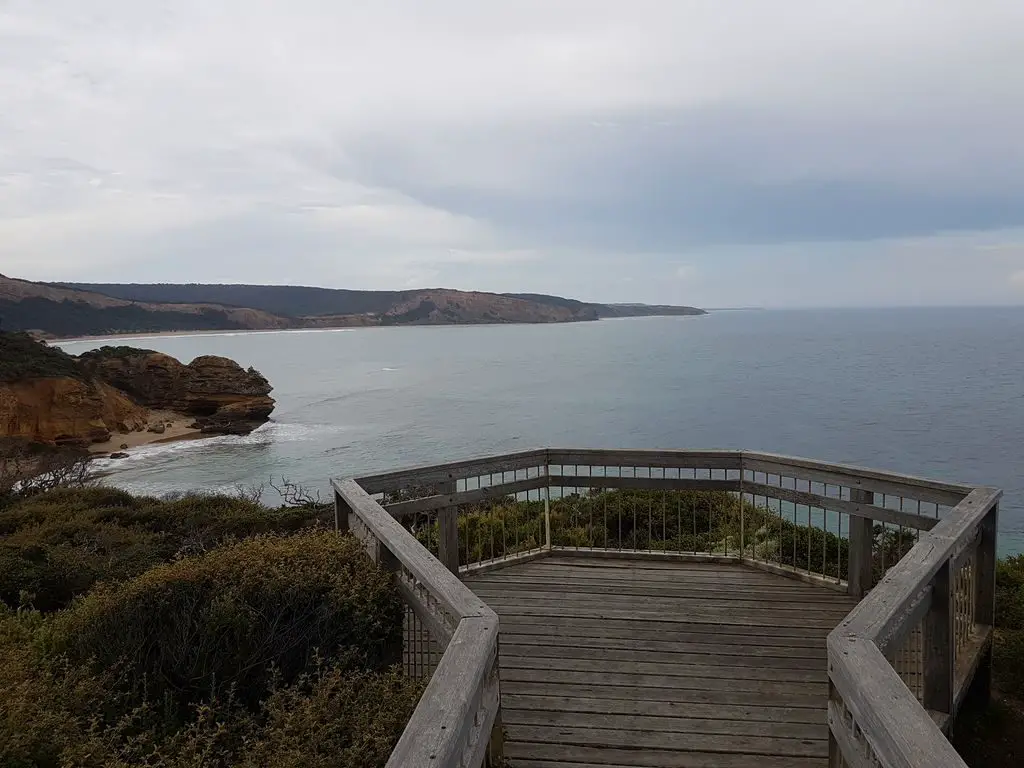 Apollo Bay
This coastal town is situated on the eastern side of Cape Otway and is another nice spot to let the kids stretch their legs. There is a handy playground, which makes the perfect spot for a picnic.
Lorne
As lovely as Apollo Bay is, I'd recommend Lorne as a better lunch spot. Lorne sits on the Erskine River along the Great Ocean Road. For the full Aussie experience, I recommend grabbing a traditional meat pie and sausage roll from the local bakery. A large wooden playground will keep the kids amused while you sit on the grass under the warm orange sun and enjoy.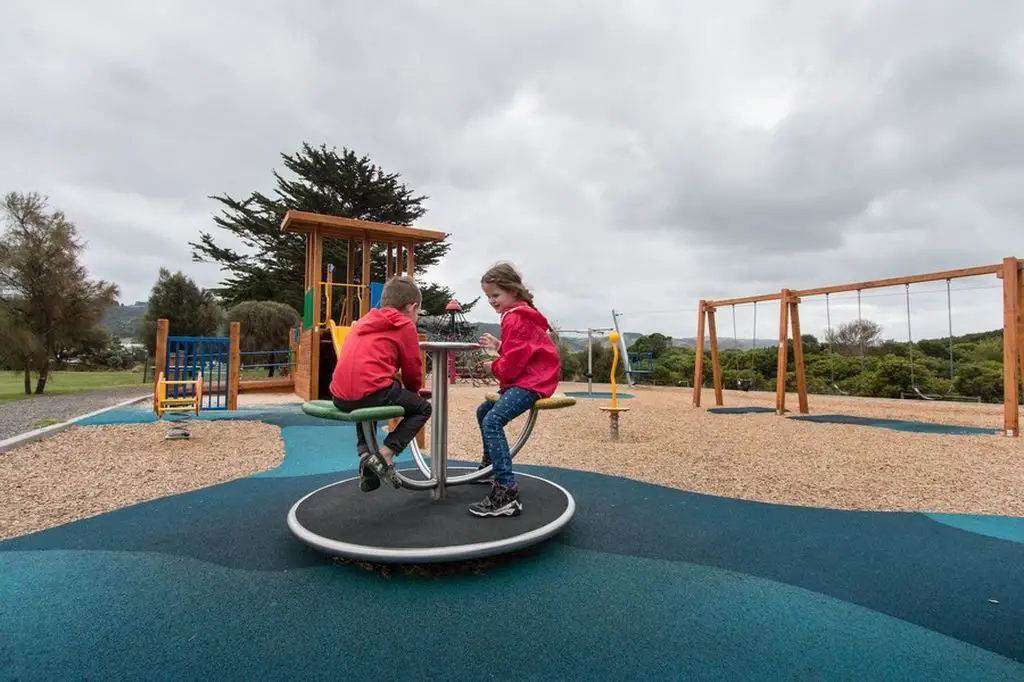 Muttonbird Island
The site of the famed shipwreck and home to a nesting ground of mutton-birds, obviously. Another quick photo stop to capture this special historic island.
Great Otway National Park
Great Otway National Park covers 103,000 hectares of timeworn rainforests, unspoiled beaches, dramatic coastline, and glorious waterfalls. This absolutely massive national park encompasses a huge percentage of the Great Ocean Road.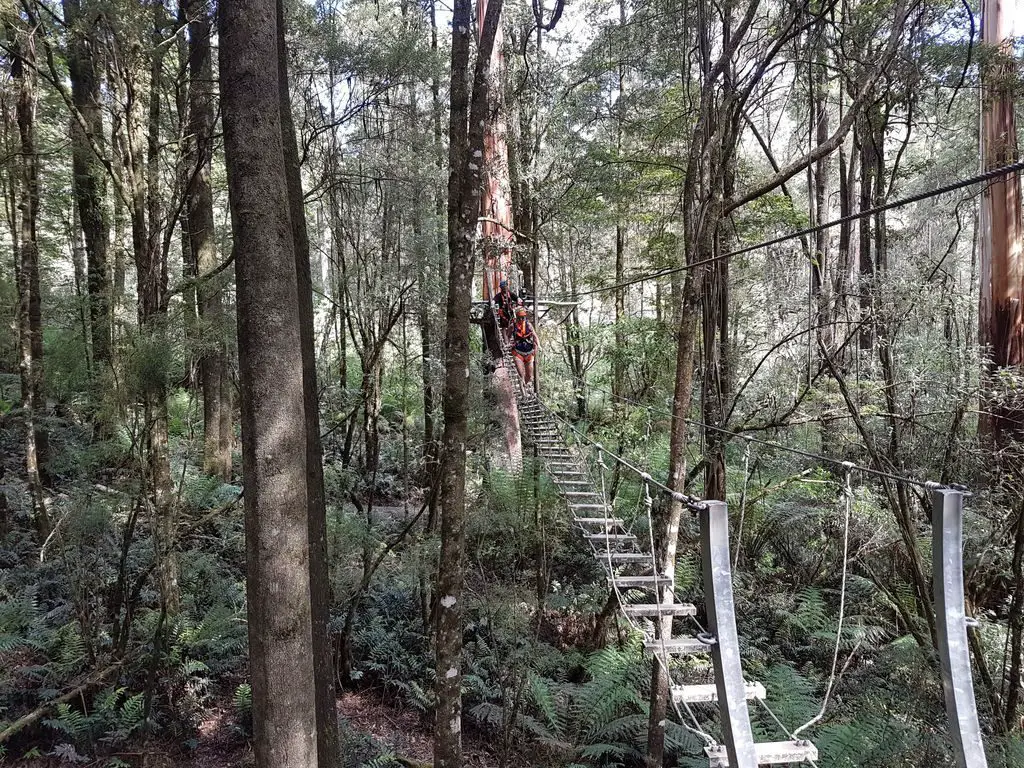 To really take it all in head into the Otway Fly Top Adventure to walk among the ancient treetops or zip line through them.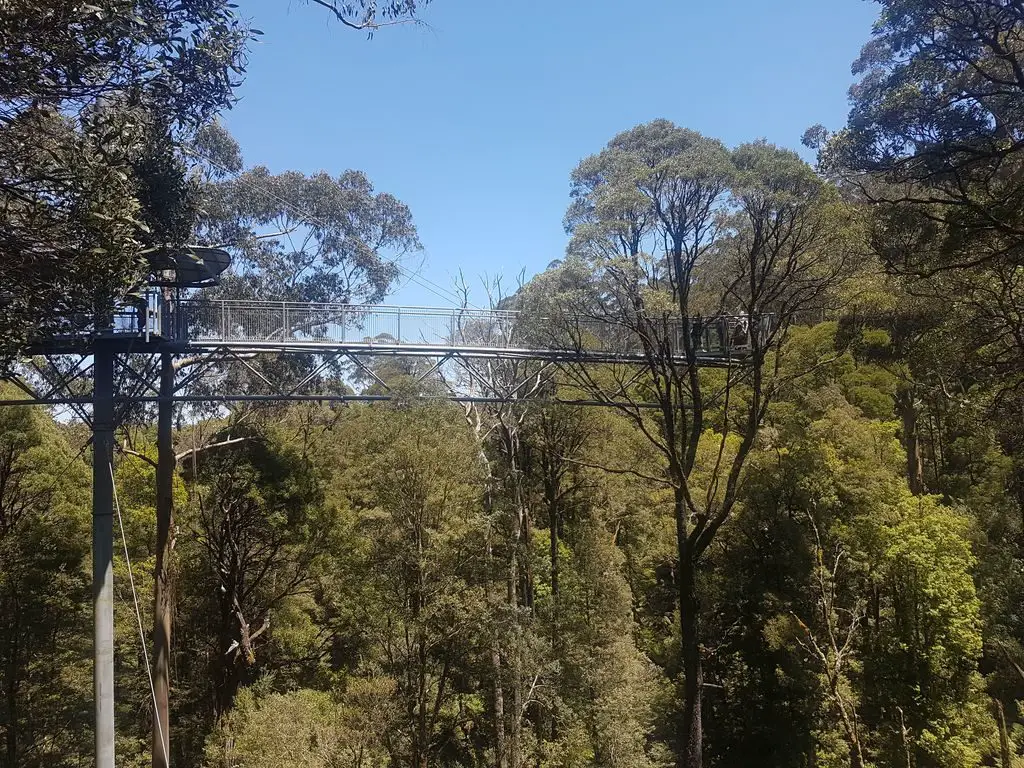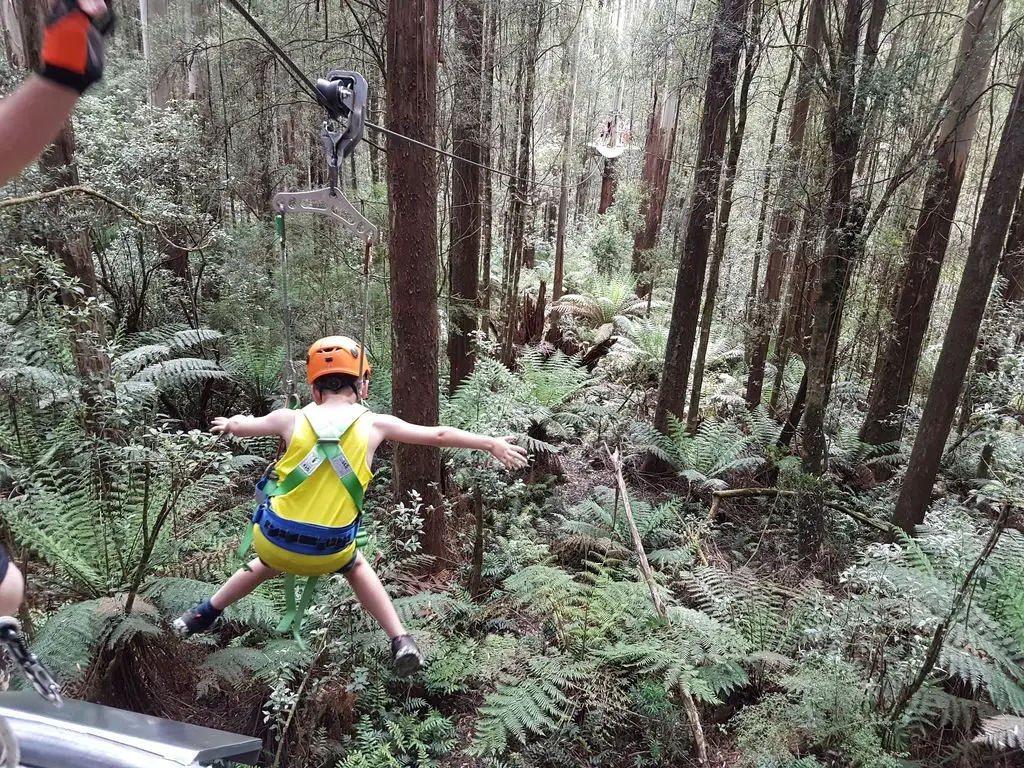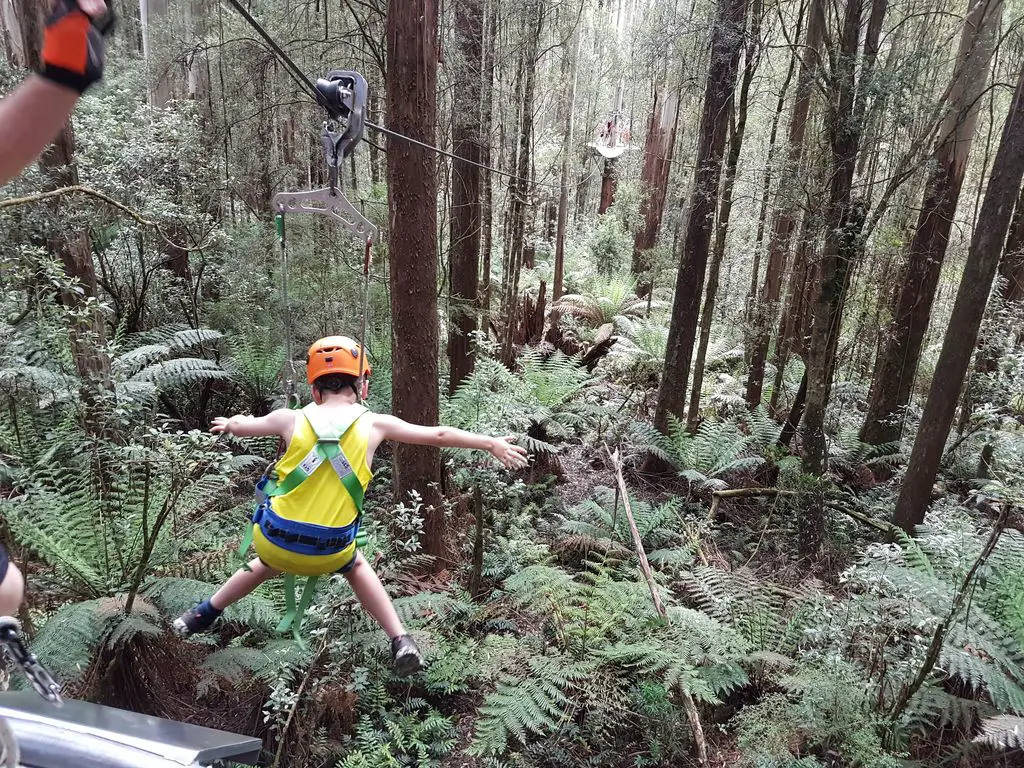 There are so many other places to stop on the Great Ocean Road that I have yet to discover. The Maites Rest Rainforest Trail, Aireys Inlet, Lavers Hill, The Bay of Islands, Cheese World, Warrnambool, The Arch, etc. This list is definitely not done.
Do you have a favourite I haven't mentioned yet? I'd love to know in the comments below.
LOOK HOW EASY IT IS TO PIN THIS!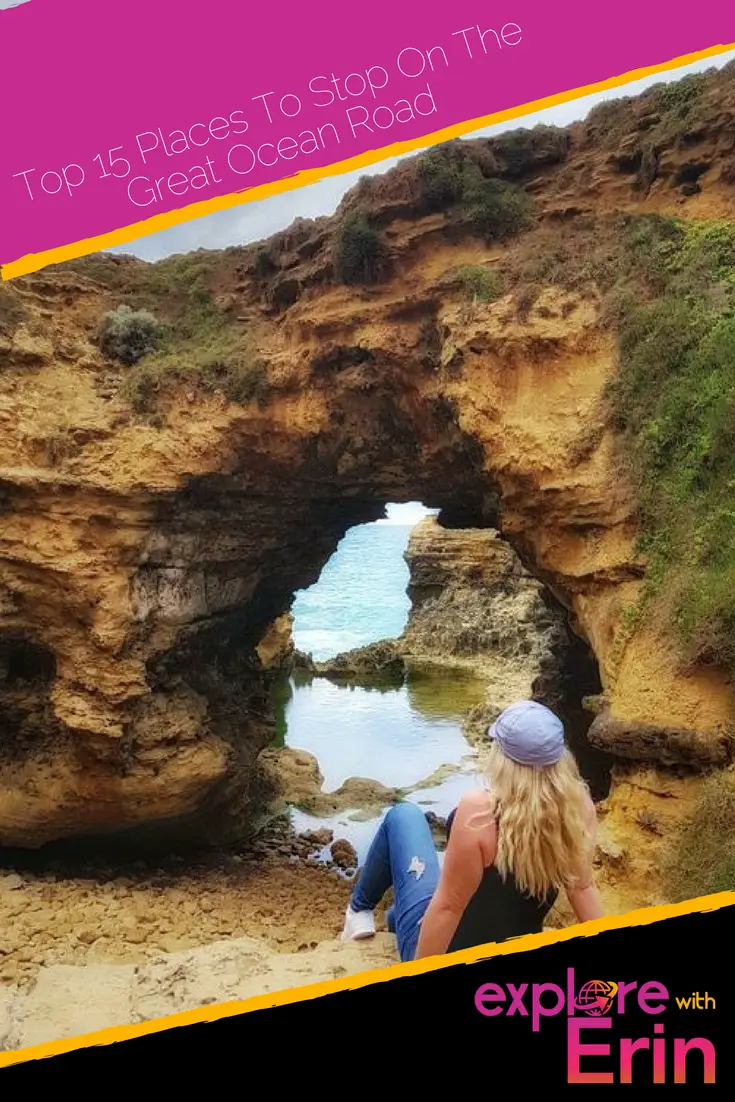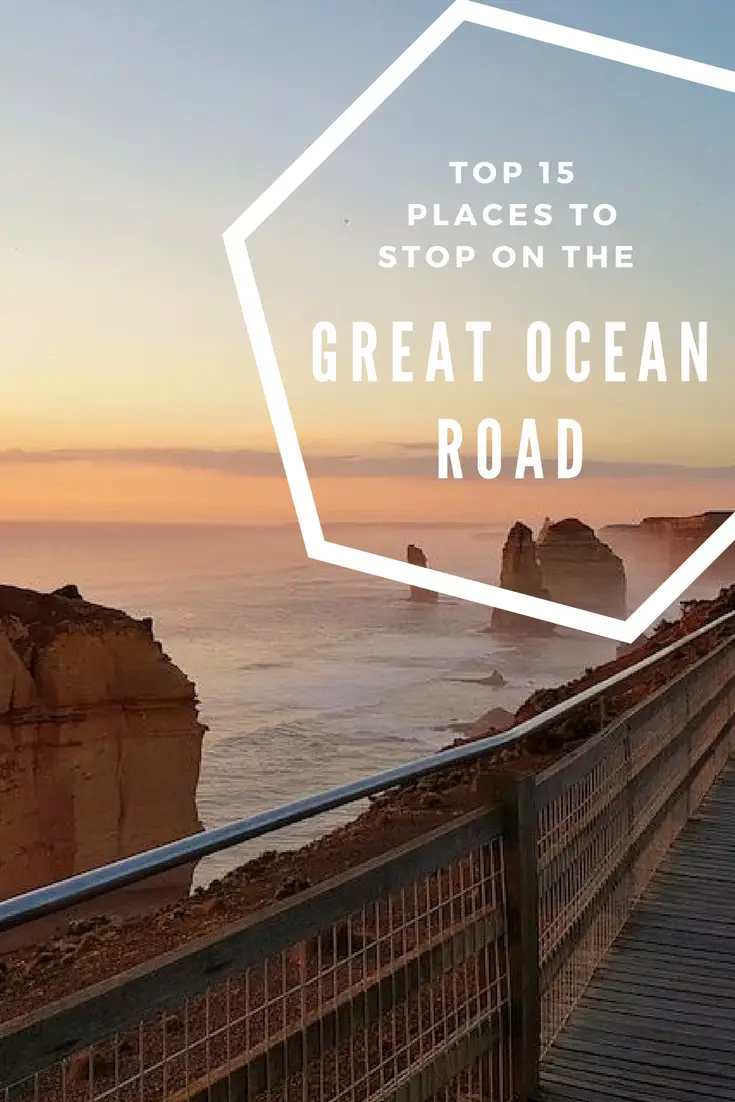 Accommodation
Travelocity has over 377 properties along the Great Ocean Road including hotels, apartments, and hostels. You get free cancellation on most rooms and the best price guaranteed.
Tour
Want to take an organised tour of the Great Ocean Road? Then I recommend these ones through Viator.
Rental Car
We love RentalCars.com because they have the best car rental prices – Guaranteed.
Flights
Skyscanner is a comparison website that searches millions of flights. The best part of Skyscanner is it is simply a flight aggregator so in the end, you book directly through the airline.
FOMO - do you have it?  Well there is no need to Fear On Missing Out here at Explore With Erin. Sign up to receive updates directly to your in box. I won't spam you, but I do promise a whole lot of awesomeness. What are you waiting for? Join Me!