Everything is bigger and better in Texas.
But sometimes I don't want bigger. Sometimes I just want better.
Want to see a different part of Texas just outside of Dallas? There are  3 Texas cities that rate top of my list for a Dallas weekend getaway and are close enough to make road tripping with your family super easy. You can read:
And below is one of my favourites, Irving. In fact, I've been twice in 2 years! Once in 2016 and once in 2018.
Who would have thought the 13th most populous city in Texas would be home to a world-class Four Seasons? Plus, a $175 million live music venue that can hold more than 7000 spectators. Well, now you do.
Stay
You rarely need to leave a Four Seasons and this one, just outside of Dallas, is no different. The outstanding room service is a plus.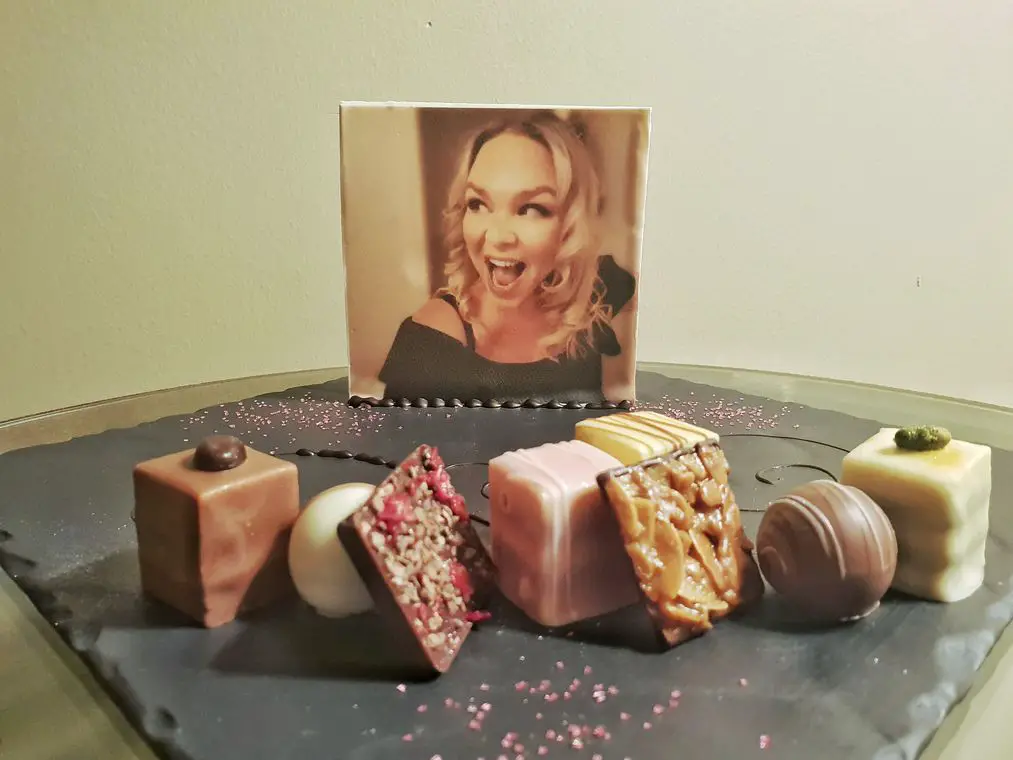 But a must is the complete diversity of delicious dishes available at the famous Sunday brunch.
Once you have been fed the spa is your next stop. Twice I've enjoyed a world-class massage and a soak in the relaxing spa bath for some much-needed unwinding.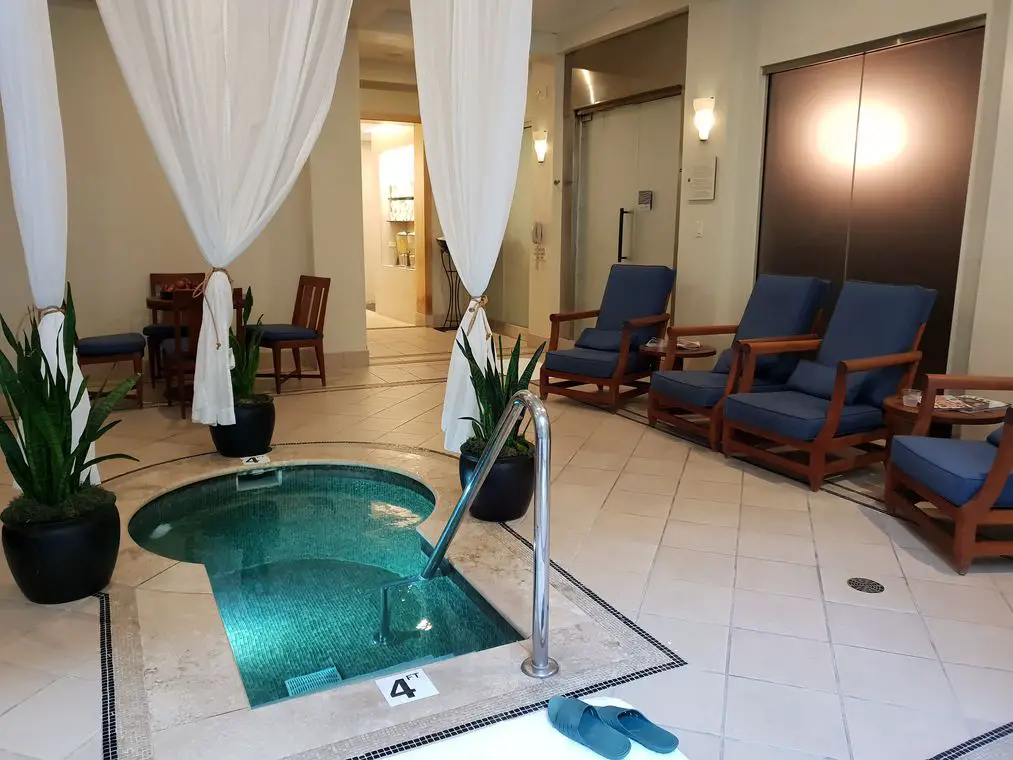 And of course, the views from your Romeo/Juliet balcony is a great way to start the morning.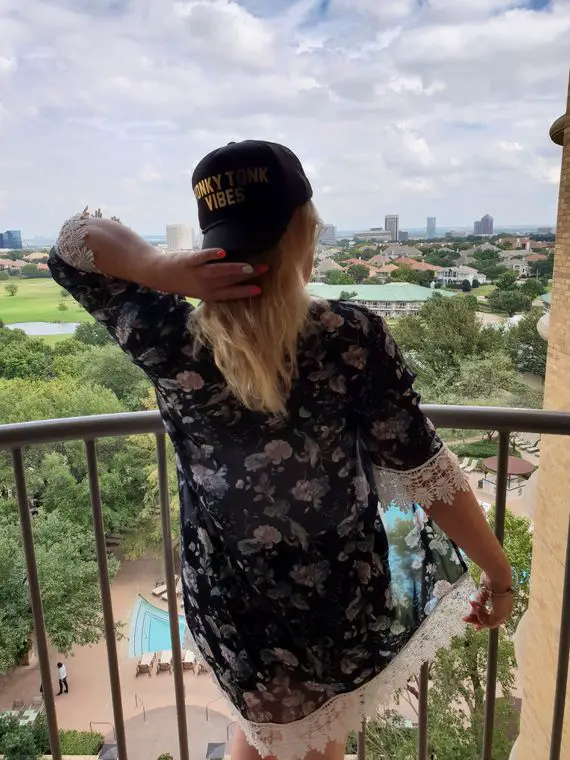 Looking for something hip and modern. This hotel was everything and more. I loved the warehouse look and feel of our hotel and nothing was too hard for the staff.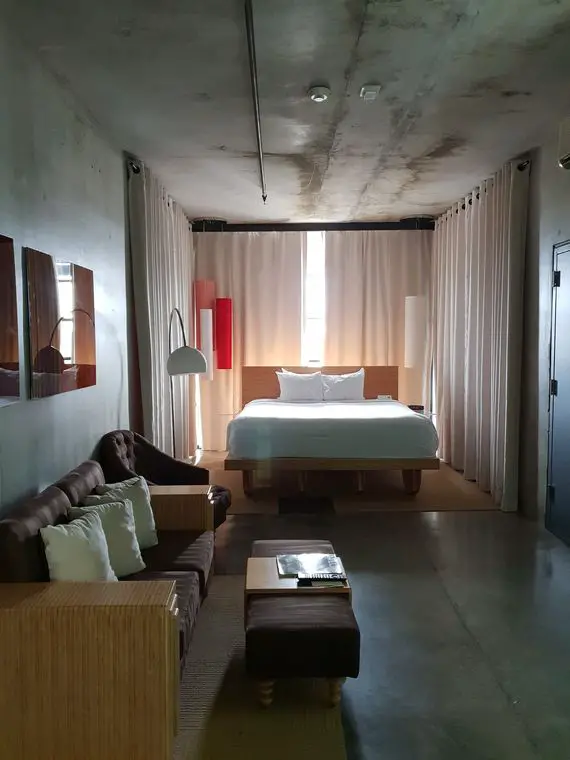 Eat
301 Main Street, Fort Worth
Looking for something a little fancy then stop in at Waters. Enjoy drinks at the bar while you wait for your table. Sexy steak, crisp asparagus, and entrees not to miss.
310 W. Las Colinas Blvd.
Looking for meat? Then you will not want to miss eating at a Brazilian steakhouse. Plus the salad bar adds the perfect balance. Eat here before seeing your favourite act at the Music Factory.
370 W. Las Colinas Blvd.
Looking for a delicious appetiser, or a delectable brunch, or perhaps just some fabulous take home goodies? I absolutely loved this place and would come back any time to try their menu over and over again.
100 E. Irving Blvd
Who doesn't love an old fashion diner with greasy food and thick, sweet delicious milkshakes? Plus, this one has its own completely free jukebox. What tune would you choose? Try the chili – yum!
857 W. John Carpenter Freeway
Exactly how it sounds. The Ranch is definitive Texas in every way. From its wide seating area to its generous meal portions.  And while in Texas you must, of course, wrap your laughing gear around a juicy steak. Do not leave The Ranch without at least trying the 12 oz TX Akaushi Strip Steak… mmmm, melt in your mouth delicious.
4020 N MacArthur Blvd #100
Yearning for an authentic dose of Tex Mex? This is your place. Beautifully decorated and ever-so inviting, Via Real offers delicious Mexican and Southwestern cuisine in this Santa Fe-style restaurant. But make sure you save room for dessert!
Do
As mentioned above the Toyota Music Factory is a brand new entertainment complex located in the Las Colinas neighborhood.
We were totally excited to gain VIP entry to the Factory and watch Lauryn Hill perform. Unfortunately, Ms. Lauryn Hill had a cold and disappointing only performed a very short set.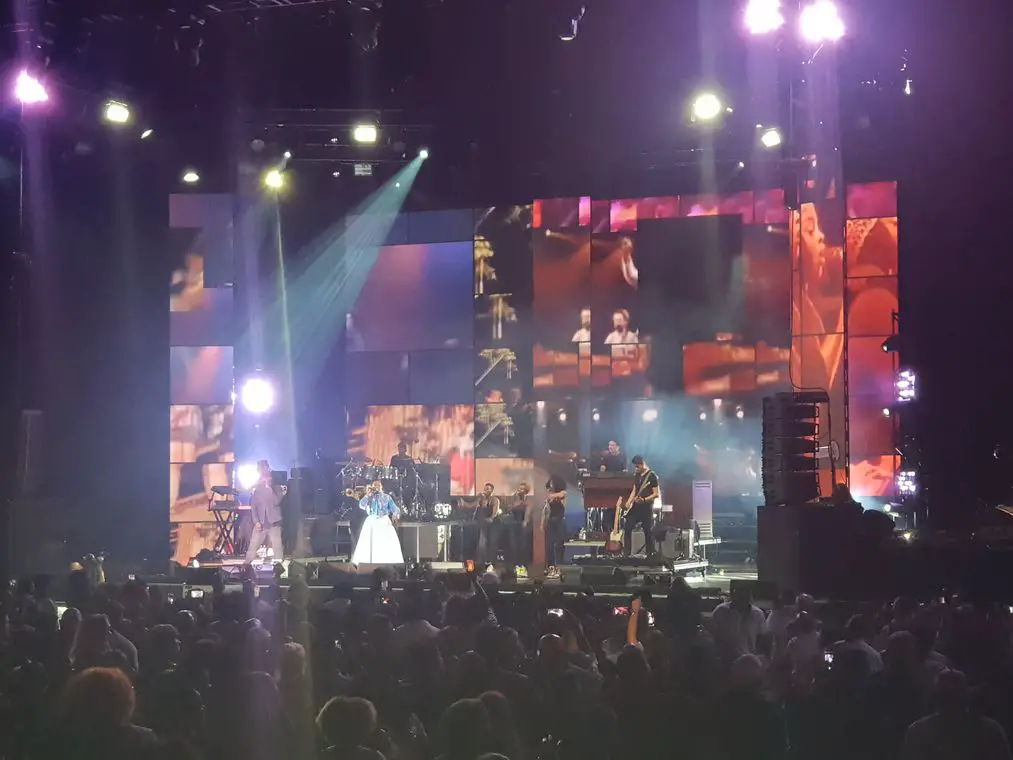 While not actually located in Irving, it's close enough that it might as well be. Take a quick cab down for an evening at the Rodeo, quintessential Texan. Cheer on your favourite bull rider or just enjoy the cotton candy. And afterward, do not miss walking next door to…
We were lucky enough to catch Granger Smith, cowboy extraordinair, in concert on our visit to the world's largest honky tonk.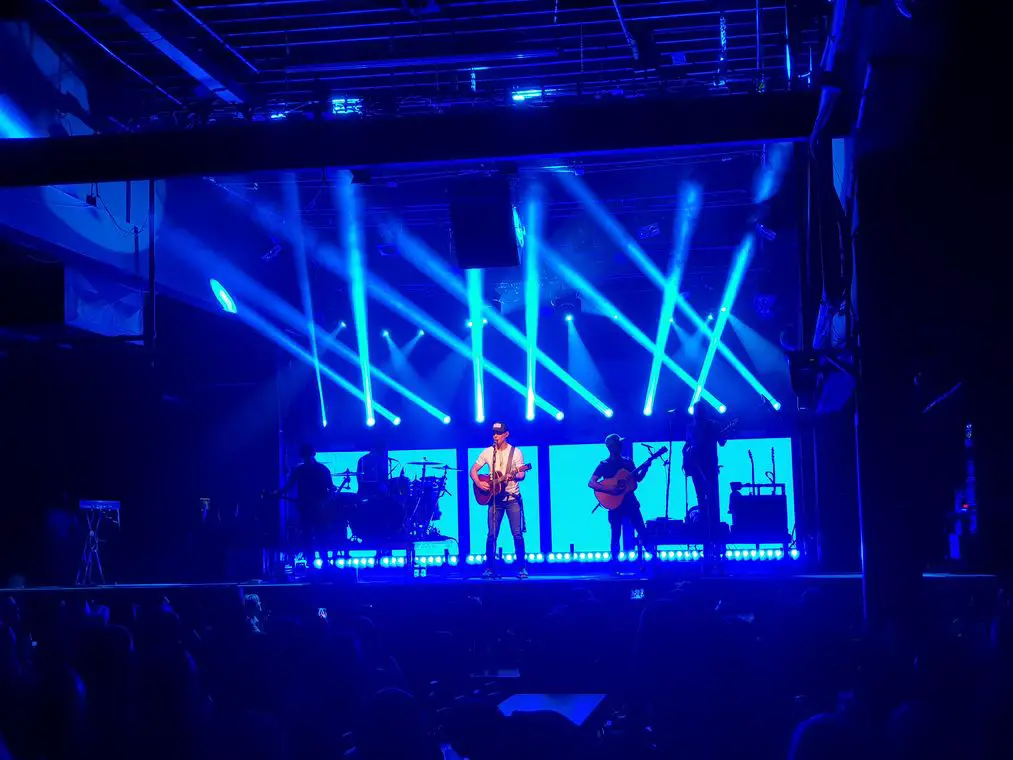 Plus ride a bull. 🙂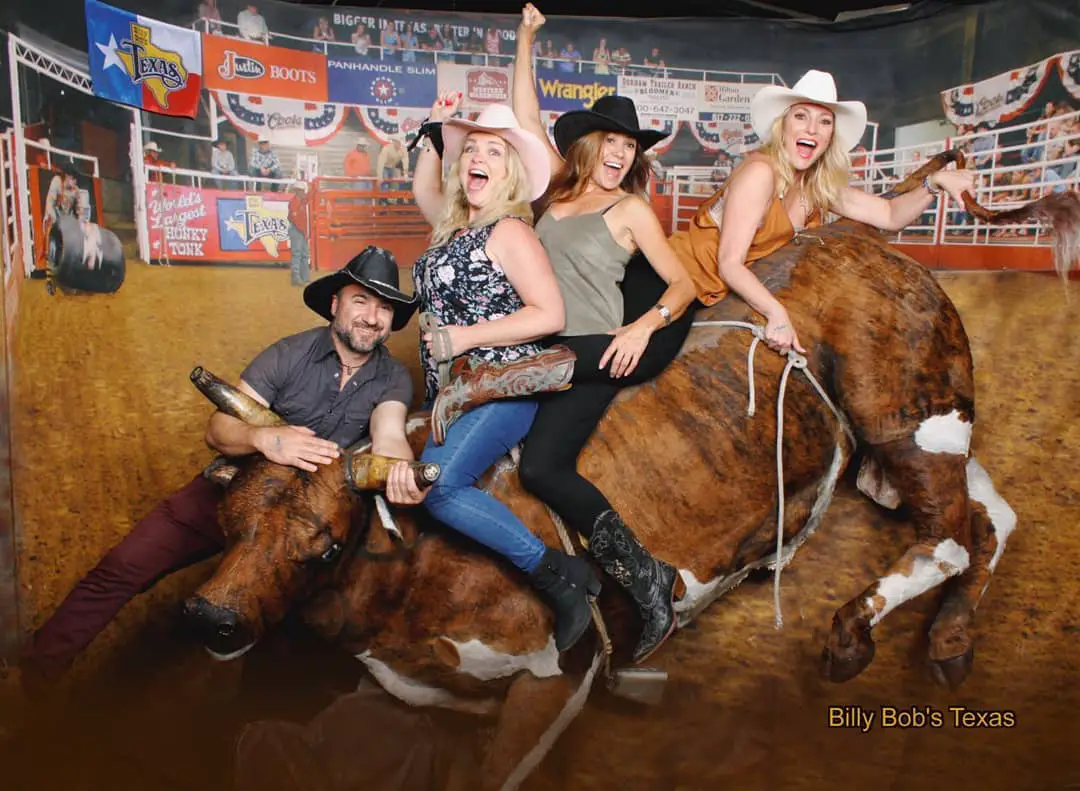 Built-in 1910 Billy Bobs is not a 100,000 square feet entertainment venue featuring 30 bar stations, live music with country music's biggest stars, Live Pro Bull Riding, and a Texas-size dance floor. The only thing missing was a Fort Worth Photo Booth Rental.
My favourite fact is that Merle Haggard made the Guinness Book of World Records for buying the largest round of drinks when he bought 5,095 drinks of Canadian Club for the entire club. $12,737.50 bill!
Music lovers will adore this museum. It features unique displays of Texas music memorabilia from music legends like Beyonce, Buddy Holly, Janis Joplin, Selena, and ZZ Top.
Helicopter Tour
For something a little different, I got to indulge in a sunset helicopter ride, right outside The Ranch.
SUP 
The best place to enjoy Stand Up Paddleboarding can be found right on the Mandalay Canals. Whether you're a newbie or expert, go take a splash on a warm Texas day.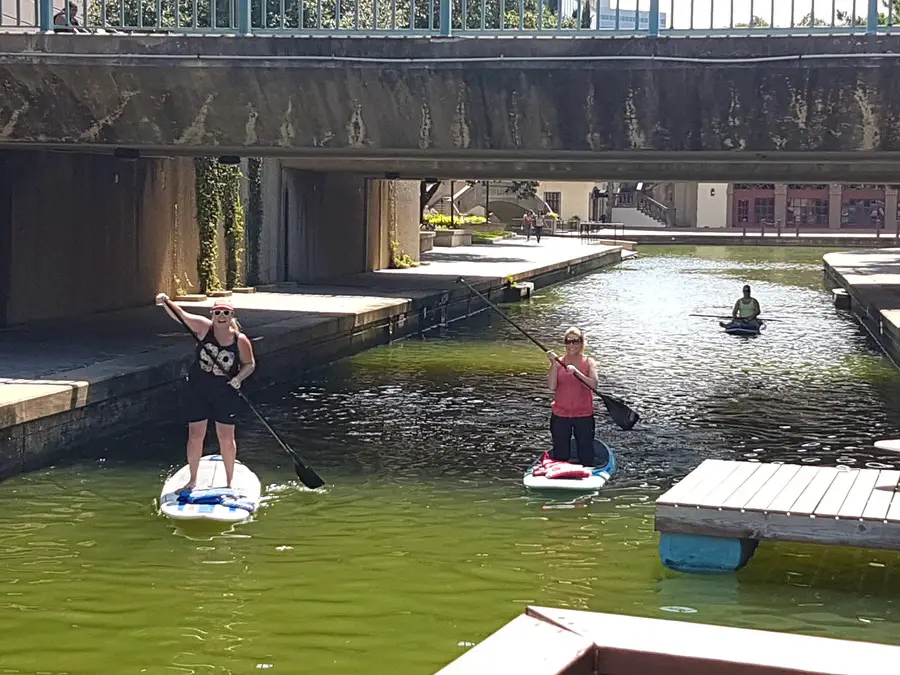 Again this is technically not in Irving, but staying outside Dallas and visiting Dallas is perfect during this busy season of the year. Usually the last Friday in September ending 24 days later.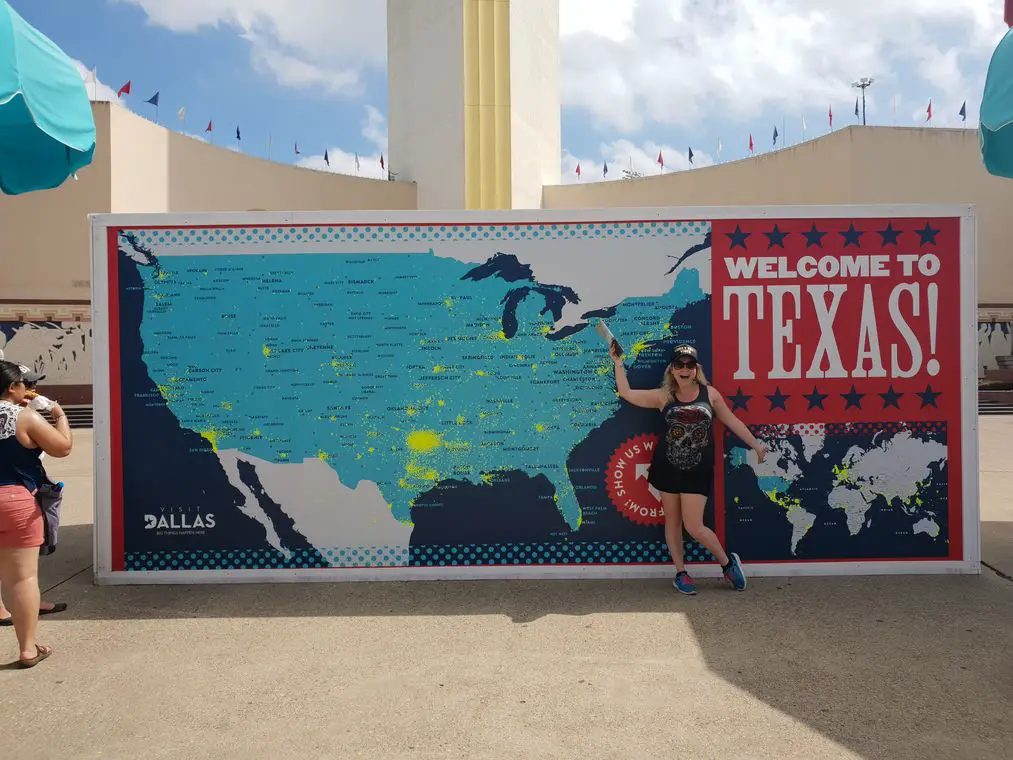 The fair has taken place every year since 1886 except for varying periods during World War I and World War II. It is by far the largest fair I have ever been too, with the craziest foods.
Enjoy your weekend getaway from Dallas. It's so easy to get out of a big city and still have big fun. But if you do want to go South? Visit San Antonio!
Have you been to Irving? What am I missing? Comment below.
LOOK HOW EASY IT IS TO PIN THIS!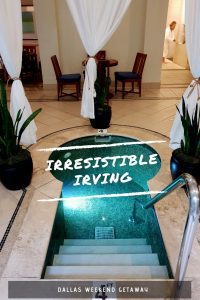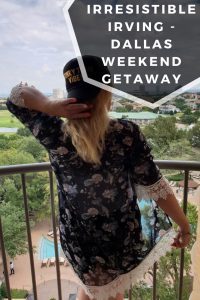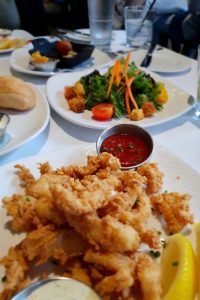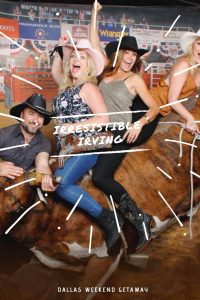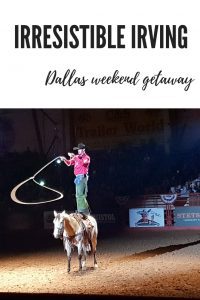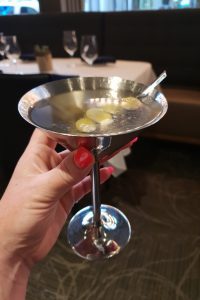 Accommodation
Travelocity has over 100 properties in Irving including hotels, apartments, and hostels. You get free cancellation on most rooms and the best price guaranteed. Click here to start your vacation! 
Tour
Want to take an organised tour in Dallas? Then I recommend these ones through Viator.
Rental Car
We love RentalCars.com because they have the best car rental prices – Guaranteed. Try it. 
Flights
Skyscanner is a comparison website that searches millions of flights. The best part of Skyscanner is it is simply a flight aggregator so in the end, you book directly through the airline.
FOMO - do you have it?  Well there is no need to Fear On Missing Out here at Explore With Erin. Sign up to receive updates directly to your in box. I won't spam you, but I do promise a whole lot of awesomeness. What are you waiting for? Join Me!