Let's look at the fun things to do in Florida and how you can plan your trip to the Sunshine State.
The Sunshine State has some of the most exciting theme parks, world-class beaches, options for shopping are just endless, great restaurants, and, let's not forget, the exciting nightlife. There is something for everyone in this tropical paradise.
Best Things To Do In Florida
There is so much to see and do in Florida! It's not just beaches; Florida has so much more to offer! And it's easy to feel a little overwhelmed when you're trying to plan your trip to the Sunshine State.
So to make things easier, here's a guide to help you choose the best things to do in Florida.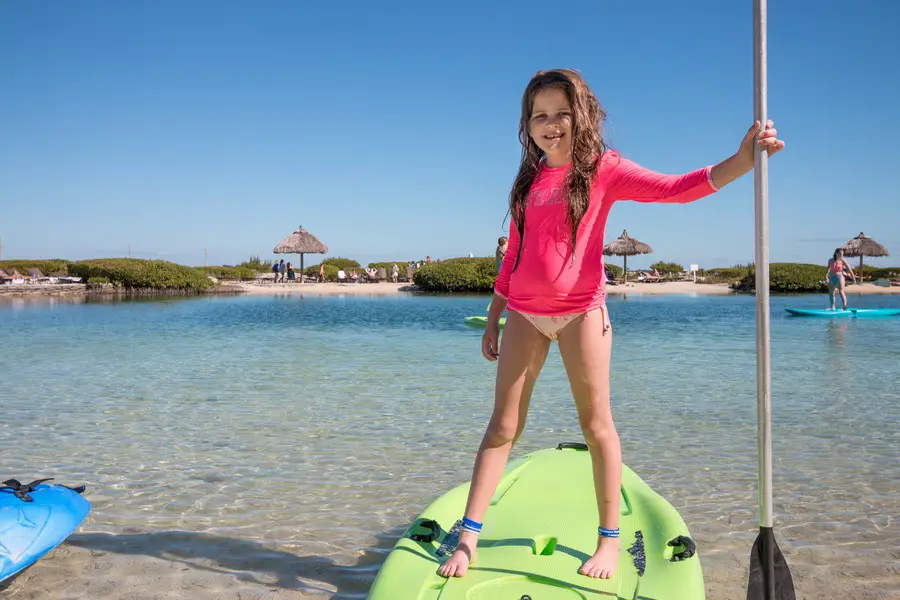 Things To Do In Orlando Florida
It's probably fair to say that the majority of tourists that visit Orlando each year head straight for Disney World and don't get to see much else. But, it's not just Mickey Mouse and theme parks. 
There are so many more things to do in Orlando Florida, including Orlando museums, visiting Crayola, and taking a spin on the Eye.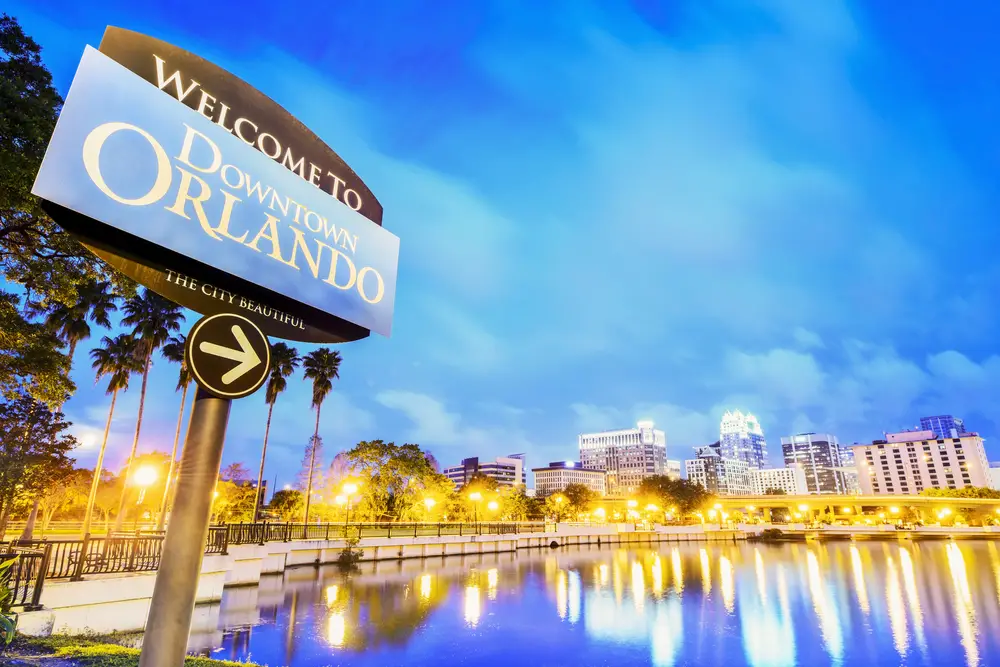 Walt Disney World
Disney World is first on the list of things to do in Orlando Florida, for so many visitors. It has everything to complete an entire vacation, and you won't need to leave – from cartoon characters, live shows, water parks, theme parks to hotels, dining, and so much more.
You cannot go to Disney World and not experience the Magic Kingdom, Animal Kingdom, or Epcot Center. It's deciding which to start with. And a VIP Disney tour might help with that. 
It is home to everything fairytale, and no matter how young or old you are, you'll have the time of your life.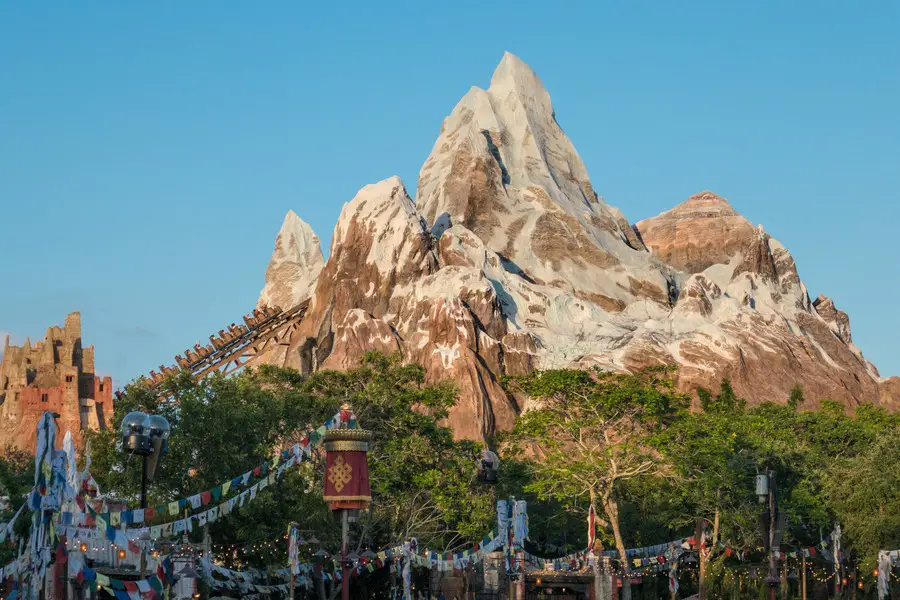 Universal Studios
Universal Studios has in the past always been thought of as next in line to Disney World. However, it has spiced things up a bit and added new rides, plus there's a water park too, along with new hotels and restaurants that tourists can enjoy their entire stay without having to leave the property. In fact Explore With Erin likes it even more than Disney as seen by her guide to Universal Studios Orlando.
Here visitors get to see movie sets and learn everything about making a movie.
If you're a thrill-seeker and into big scary rollercoasters, you'll be pleased to know that Universal Studios has bigger rides than Disney World!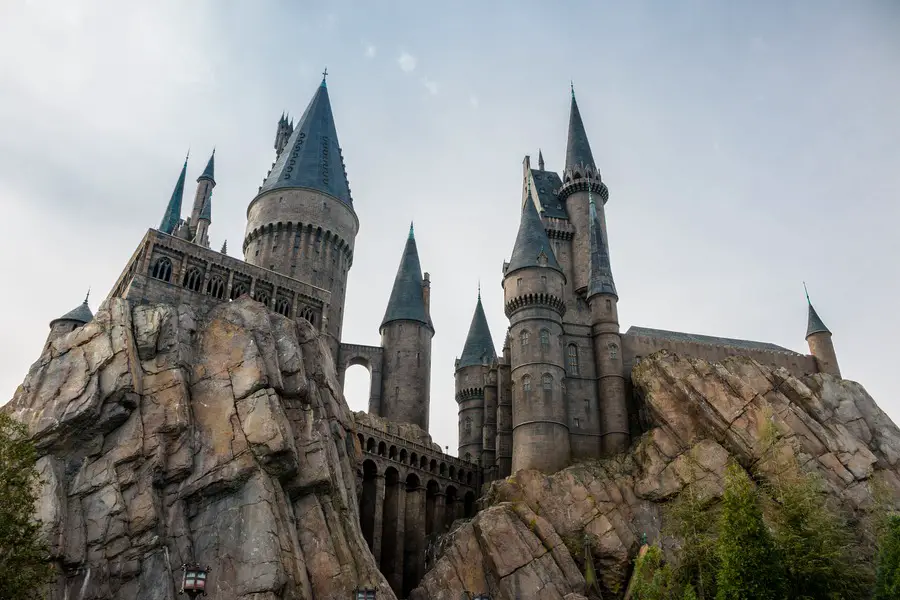 Kennedy Space Center
In Titusville, a 40 min drive from Orlando, is the Kennedy Space Center. This is one attraction that should appear on your list of things to do in Florida. Visitors can have a go at the shuttle simulator to see what it feels like to be an astronaut.
You'll learn everything about NASA and space. This might be the closest feeling you'll ever get without actually going into space. Wonder through the Rocket Garden, watch a space travel film showing at the IMAX, and explore Space Shuttle Atlantis to view a full-scale space shuttle. You might even get lucky and witness an actual rocket launch depending on the weather. 
Check cheap ticket prices here.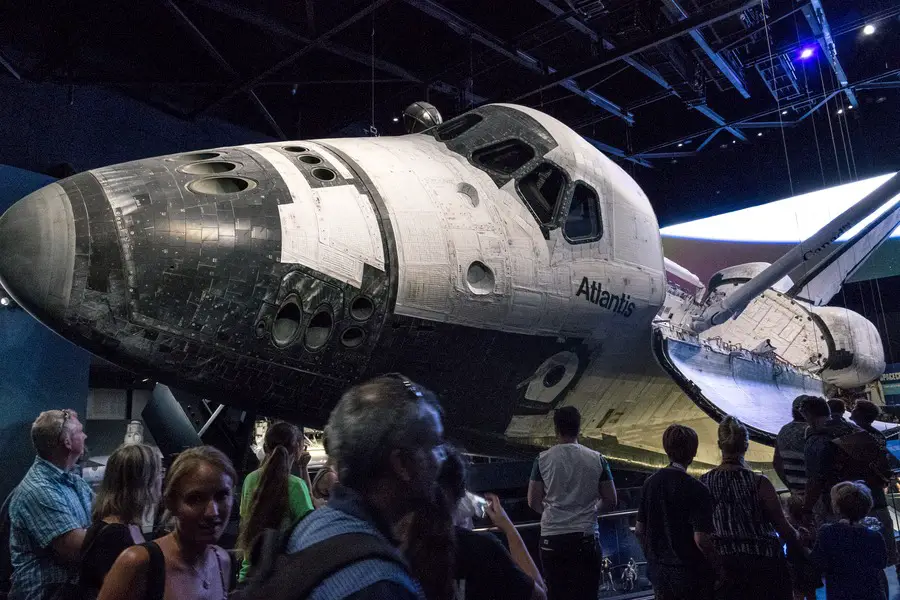 Things To Do In Destin Florida
Destin, Florida, is an excellent choice for an exciting vacation. Whether you have the kids with you or traveling as a couple, you'll find many fun things to do in Destin, Florida; everyone will love it!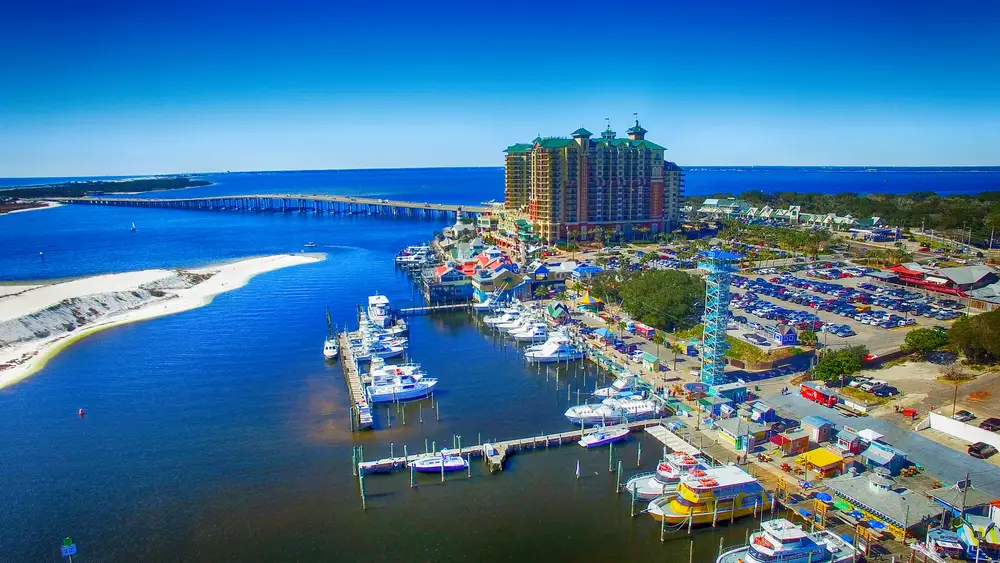 Gulfarium Marine Adventure Park
Destin has some fantastic wildlife. At Gulfarium Marine Adventure Park you'll see and interact with all kinds of beautiful aquatic wonders. Visitors will learn so much and can interact with stingrays, dolphins, turtles, and even alligators.
Smile n Wave Sailing Adventures
Go on an adventure on the Smile n Wave private catamaran. You'll be taken to some of the best spots in the Gulf in search of dolphins, visit Crab Island, and go swimming. The catamaran is fully equipped with a bathroom below deck.
Take your own food and drink with you on this super awesome adventure.
Big Kahuna's Water & Adventure Park
This has got to be one of the hottest attractions when visiting Destin. If you're into big thrills, the waterslides are waiting! 
You can challenge yourself on the Honolulu Half Pipe, free fall from the Maui Pipeline speed slides, or if you really want to feel the adrenaline, free fall 70 feet in darkness laying on your back on Jumanji.
If you'd prefer to relax, the cabana is what you need. Whatever your idea of fun is, Big Kahuna's Water & Adventure Park is a great place to cool down.
Things To Do In Tampa Florida
It may not be as big as Miami or Orlando, but there are still many fun things to do in Tampa Florida. And hiring a car in Tampa is very easy.
Busch Gardens Tampa
One of the best things to do in Tampa Florida is to visit this world-renowned amusement park. Busch Gardens Tampa offers a range of fun adventures for the whole family.
Featuring live shows, kids' attractions, and themed rides. Go on Guided Adventure Tours and a Serengeti Safari. Then visit the Bird Garden and the Cheetah Run. With a variety of shops, cafes, bars, and restaurants, visitors can stay fueled for the day without having to leave.
If you are a fan of the outdoors like myself then you must check out this ultimate and complete guide to all the beautiful National Parks you can visit in Florida.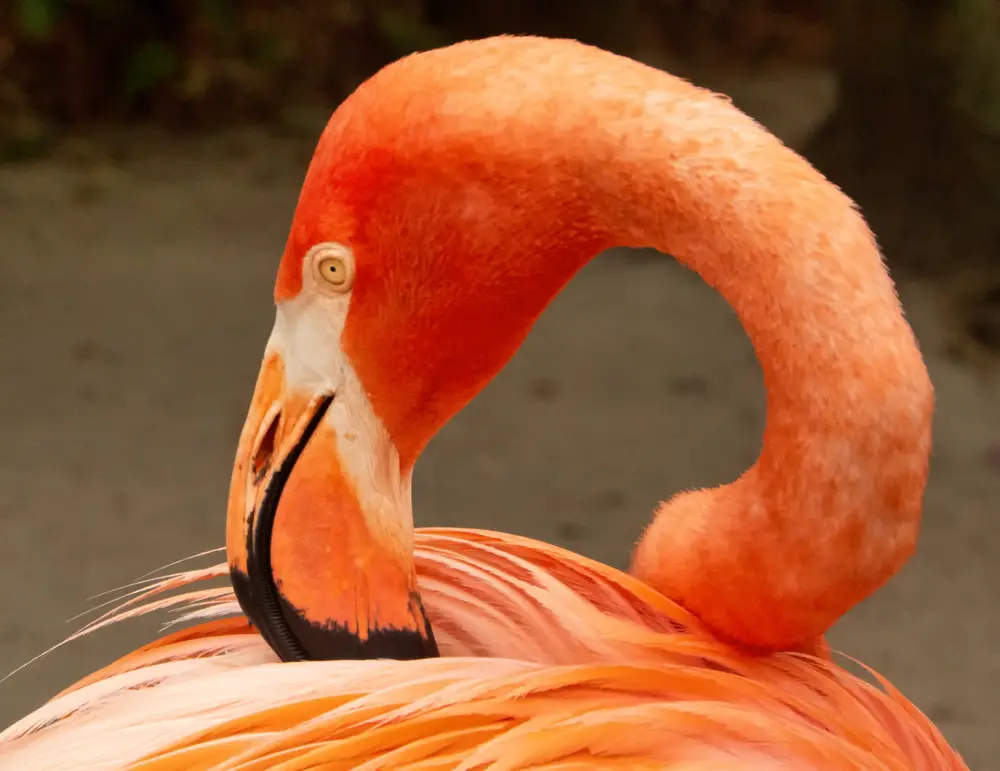 Magic Carpet Glide
Experience Tampa life on a Segway!
Magic Carpet Glide will take you on a tour around the city. Stop at Harbor Island, Bayshore Boulevard, Tampa Riverwalk, as well as the University of Tampa, all while having fun on a motorized Segway.
Magic Carpet Glide also offers Nightglider Tours. These city tours take place at night.
Tampa Riverwalk
An exceptionally well-maintained pedestrian pathway connects downtown Tampa with the waterfront along the Hillsborough River. There are public parks, restaurants, museums, and hotels along the walk. The Florida Aquarium and the World War II American Victory Ships are also located on the Riverwalk. 
Tampa Riverwalk is also a great option if you're looking for romantic date ideas.
Big Cat Rescue
Home to over 100 beautiful orphaned wild cats and other exotic felines. Big Cat Rescue is dedicated to housing and rehabilitating those orphaned and injured.
Enjoy day and night guided tours and view feeding time, which is always a fun activity for all.
 Things To Do In Miami Florida
Miami is well known for all the glitz and glamor. Combined with its lovely weather and beautiful beaches, it's home to some of the super-wealthy and famous.
Spend some time here, dig a little deeper, and you'll be in absolute awe of all the natural beauty that Miami has to offer.
Lummus Park
This iconic seaside park is the perfect spot to start your day. It is located on Ocean Drive with its Copacabana-inspired promenade lined with palm trees with grassed sections to sit and relax or play beach soccer or volleyball.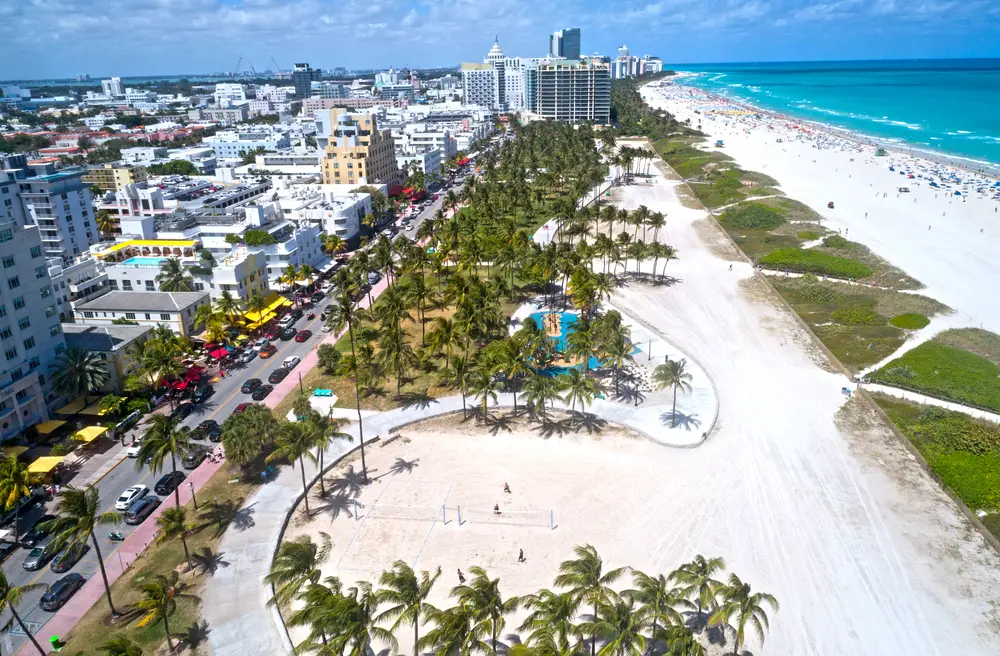 Lincoln Road
Who doesn't want to shop when they're on vacation? 
Lincoln Road is a walking street lined with incredible restaurants, nightspots, Art Deco theatres, and boutiques.
You'll want to hit Lincoln Road, for sure!
Miami Beach Botanical Garden
Situated between the Holocaust Memorial and the Miami Beach Convention Center, you'll find this beautiful green oasis. 
If you're looking for relaxing things to do in Miami Florida, this 4-acre piece of heaven in amongst the urban landscape is the perfect spot. 
Take a peaceful walk through the Japanese garden, and listen to the calm sounds of the water gardens with stone fountains.
South Pointe Beach
South Pointe Beach offers a variety of things to do in Miami Florida, with a great mix of recreational activities and oceanfront scenery. There are great spaces to skate, bike ride, or take in the glorious views from an observation deck. There's also the option to fish from the pier.
If you're a surfer looking for surf-able waves, grab your board and hit the beach break just before the pier, off South Pointe Beach.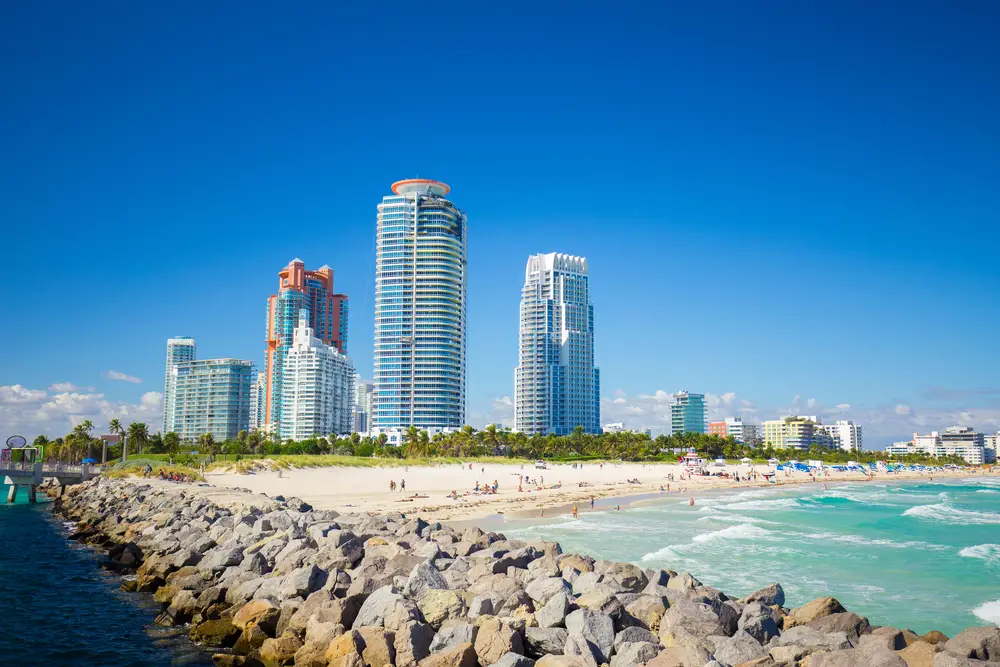 Duck Tour
Book a 90-min fun-filled tour of Miami Beach with Duck Tours on the unique amphibious vehicle. Get ready for some fun stories and good laughs while you tour on land and water.
And hold your breath as you get the full view of the mansions that line the shore in Biscayne Bay.
Nikki Beach Miami
Feel like a party night out? Then you'll want to end your day off partying the night away at Nikki Beach Miami.
This beach club is a landmark venue at One Ocean Drive. With a seafood and sushi restaurant, and a club, you can dance the night away. Your evening dress code is "beach chic." 
Things To Do In The Everglades Florida
If you want a taste of spectacular nature, you'll want to visit the Everglades. It sits on a massive 1.5 million acre wetland landscape. It's the largest subtropical wilderness in the US and is a World Heritage Site.
You'll be amazed by the rare animals you'll see, the rivers, mangroves, swamps, ponds, jungles, and marshlands. An experience like no other!
Here are a few ideas of things to do in the Everglades.
Anhinga Trail
 Starting at the Royal Palm Visitor Center, this trail is 0.5 miles of rustic boardwalk, offering superb views, winding through sawgrass marsh. Here, wildlife is free to roam.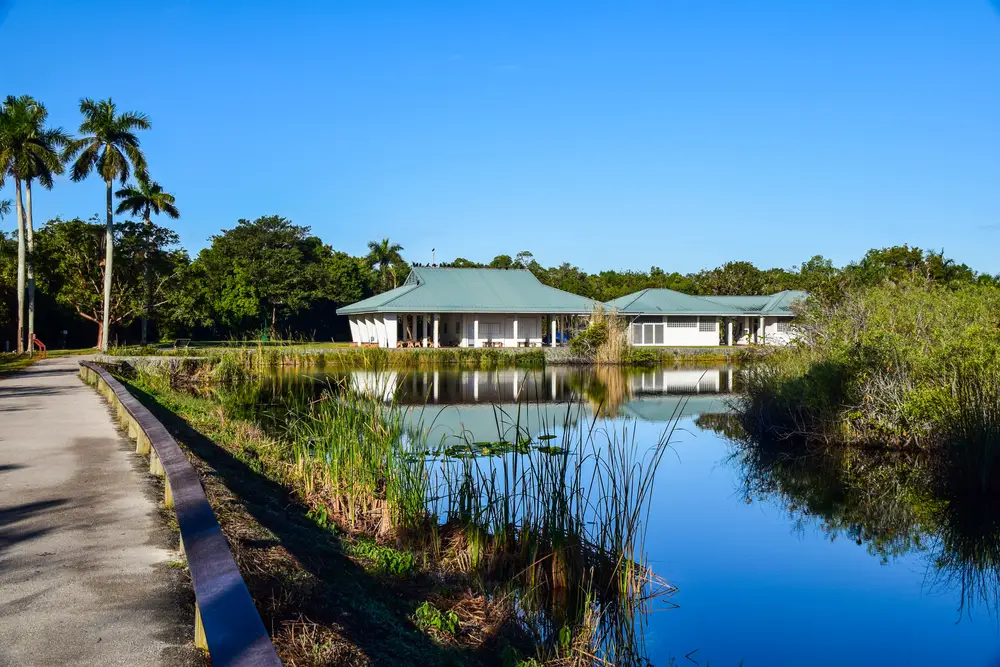 Shark Valley
Shark Valley is the introduction to the Everglades. It is known as the "true Everglades" and the center of the Everglades' freshwater ecosystem.
Characterized by pinelands, hardwood hammocks, freshwater prairie, mangroves, and much more that can all be found along the trails. 
Book a tour, ride a bike, or hike and be prepared to come across many different animals, birds, and even alligators.
Florida Outdoor Adventures
If you're up for experiencing life in the wild, seeing all the best places in the Everglades, and camping under the stars, book a tour with Florida Outdoor Adventures. 
Their experts will take you on an adventure of a lifetime for up to 8 days, on kayaks, around the wilderness, and through mangrove tunnels.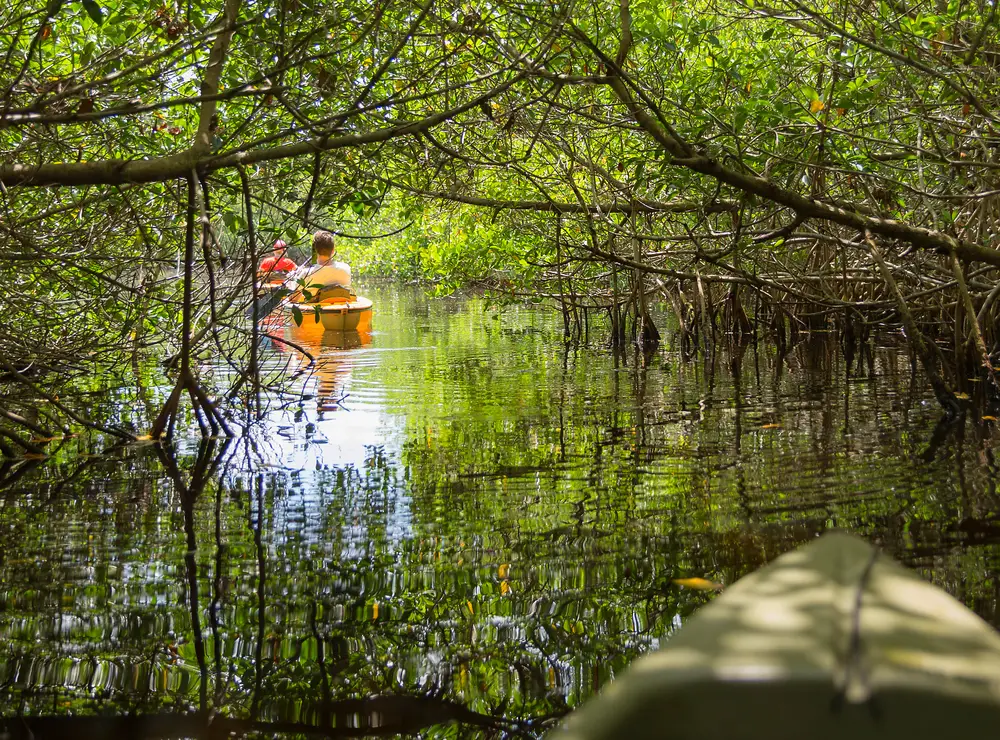 Osceola Panthers
Owned by Native Americans who escaped the pressure of European-American Settlement in 1920 to settle in the Everglades. This airboat tour company will take you on a fun-filled educational adventure.
The Miccosukee Tribe will glide you around their breathtaking landscape they call home.
Ten Thousand Islands
Ten Thousand Islands National Wildlife Refuge comprises a labyrinth of mangroves and islands, covering 35,000 acres of wilderness, with the most spectacular sights and wildlife.
This is an excellent option for couples looking for spots with some privacy while still being able to swim, kayak, do some bird watching, and gaze at the stars.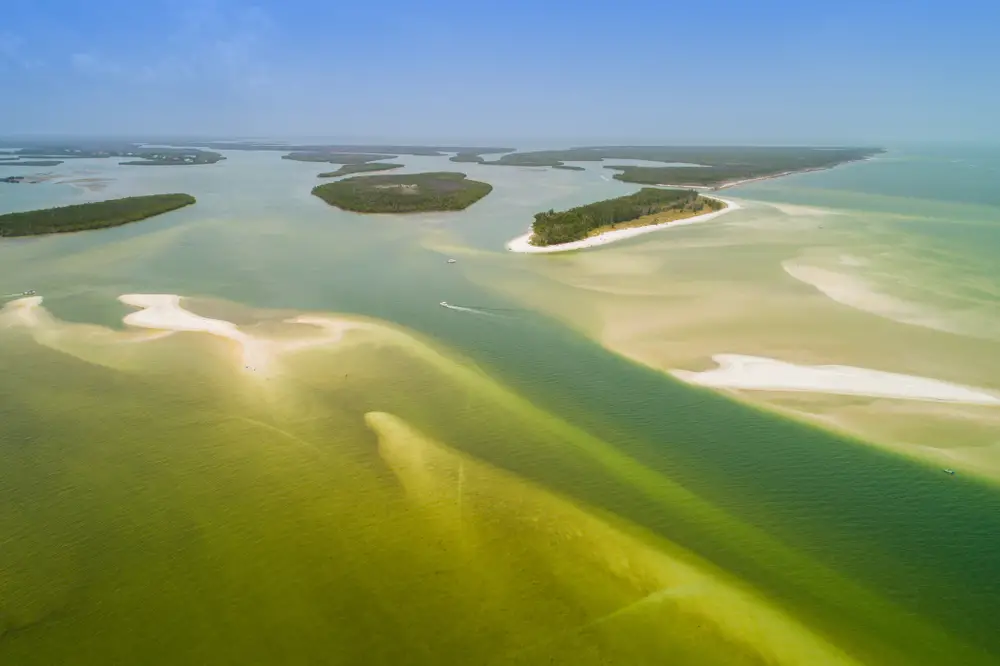 Marco Island
Marco Island is a family-friendly destination. With beautiful wildlife and trails all around, picnic grounds, pristine beaches, parks, and fantastic resorts. 
It is the only developed island and the largest among the Ten Thousand Islands.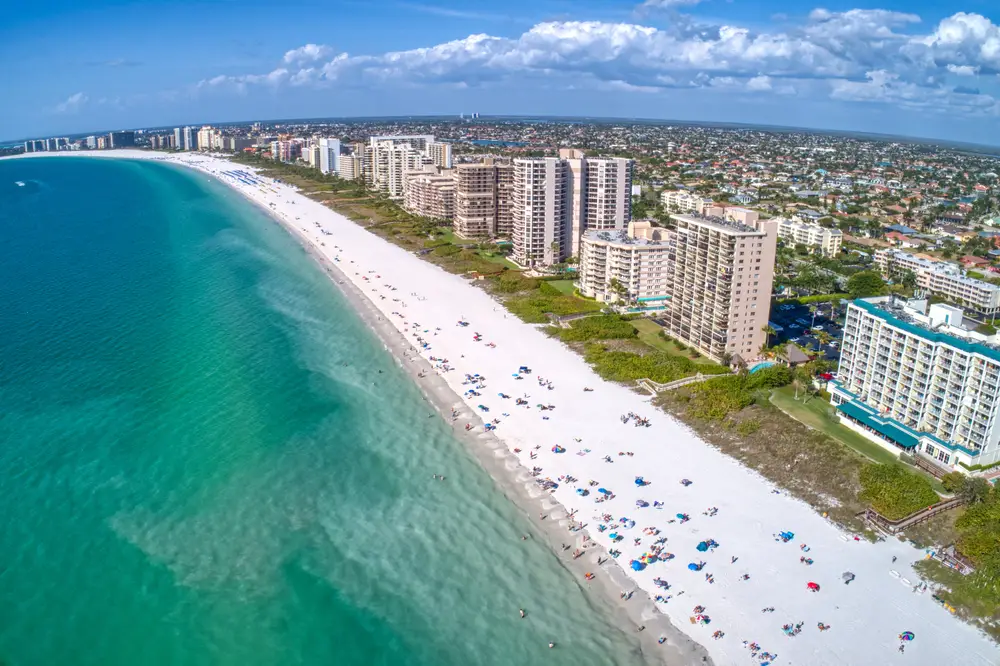 Big Cypress National Preserve
Big Cypress National Preserve was the first national preserve in the United States, established in 1974, covering 720,000 acres.
Big Cypress is an extensive freshwater swamp ecosystem that borders the Everglades' prairies and supports Florida's estuaries. Get ready for the rangers to take you through swamps and discover the sanctuary via trails while you encounter snakes along the way.
Not something for the faint-hearted!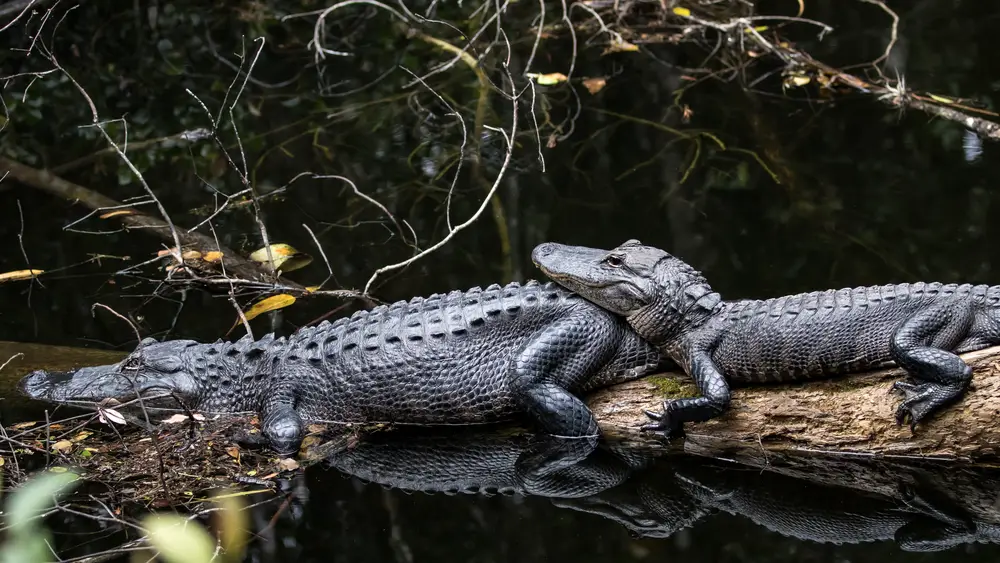 When Is The Best Time To Visit Florida?
With such a fantastic climate, you'll want to visit Florida all year round. However, it's best to stay away between June and November, as this hurricane season. 
The last thing you want is to be spending your vacation indoors to avoid a freak storm.
To avoid the crowds of partying students, you'll want to avoid booking your vacation during their Spring and Easter breaks.
If you want to combine the great weather with warm water and sunshine, plan your trip to the Sunshine State in spring or fall, and take advantage of discounted rates and fewer crowds.
Add Florida To Your List And Start Planning Your Trip To The Sunshine State
If you are planning to see more of Florida, go check out all the things to do in Fort Myers. Florida just keeps giving!
Not only are there so many different things to do in Florida, but it is also one of the most beautiful states, filled with the best attractions that are bucket list-worthy.
Whether you're traveling as a couple, a family, or in a group, whatever your interests are, you're sure to find fun things to do in Florida for everyone.
BIO:

This guest post has been contributed by Lorena Maia. She is one of the people behind the TravelCroc blog. As someone that has has been super fortunate to have travelled and lived across the globe in places like Europe, South America and now residing in Australia she has a love for travel and sharing her experiences and insights in her blog.
FOMO - do you have it?  Well there is no need to Fear On Missing Out here at Explore With Erin. Sign up to receive updates directly to your in box. I won't spam you, but I do promise a whole lot of awesomeness. What are you waiting for? Join Me!