In 2015 I started a road trip across the USA and Canada with my two children. In one year we covered 15,645 miles. It sounds like a lot, but with 3.8 million square miles we hardly dented the surface.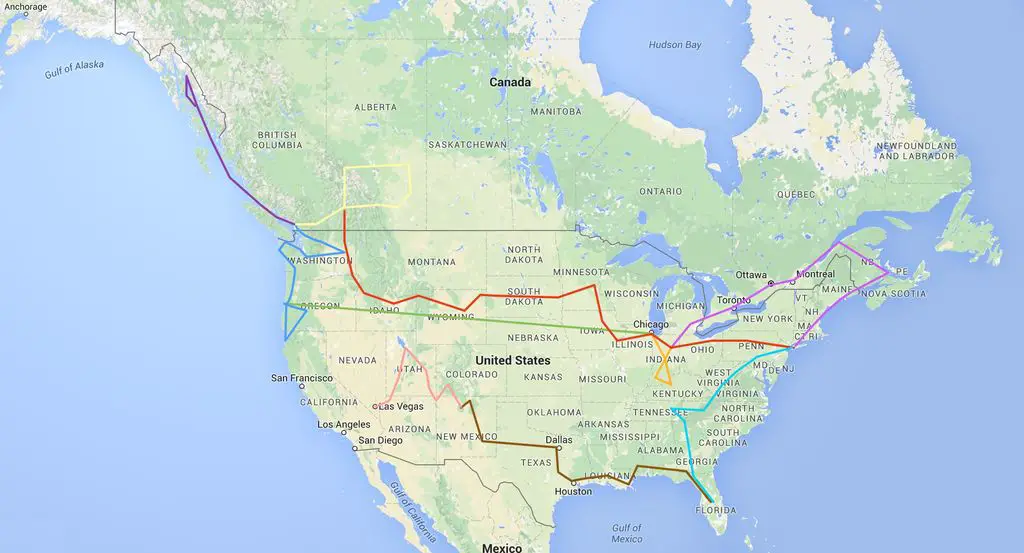 The United States of America is the world's third or fourth largest country by total area and the third most populous country. The kids and I only managed 41 out of the 50 States and 6 out of 10 Canadian provinces. But we fell in love. We could have kept going except that time was running short and although we loved every bit of what we discovered we finally decided on 50 must-see locations.
Perhaps 50 must-see locations are just too much for your visit and you are only visiting one part of the US. In which case I have helpfully divided this article up by regions to better help you plan your next vacation.
So without further ado here are our top US destinations, as voted by an 8, 9 and 30-something year old Australians.
Top 15 East Coast US Destinations
New York City, New York
You can't go past the city that never sleeps. From the Statue of Liberty to pizza the size of your head this city is not just for big kids. Our kids adored ice skating in Central Park, poking through the many museums and visiting the very top of the Empire State Building.
? Get discounted New York tours here.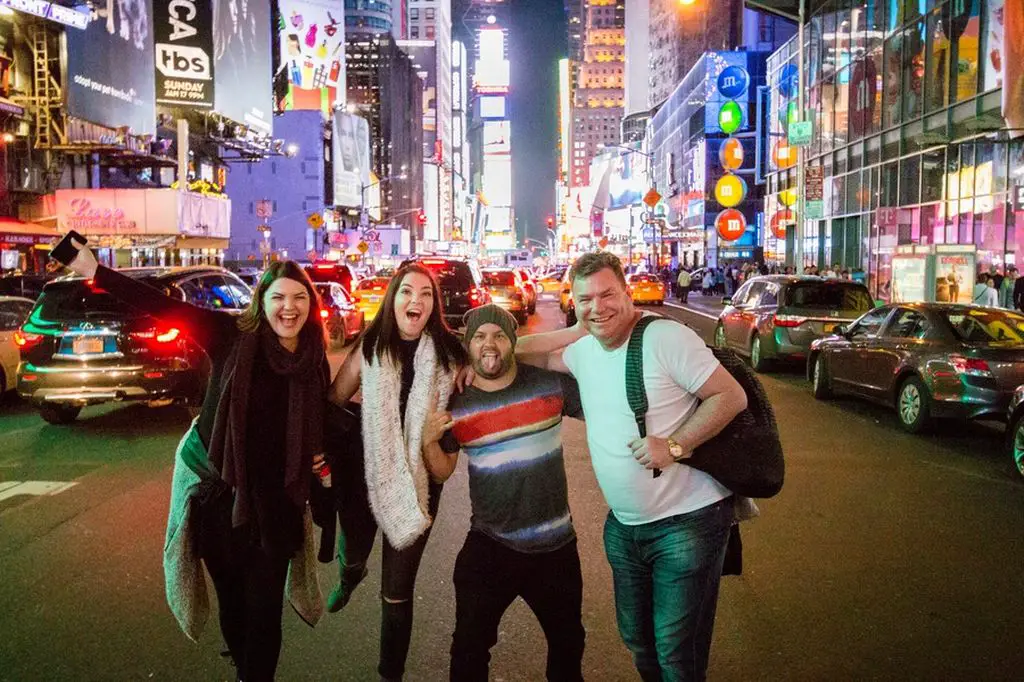 Buffalo, New York
You can't come to the US without visiting Niagara Falls. And this is the city to do it from. Maybe hire a sprinter bus to get there.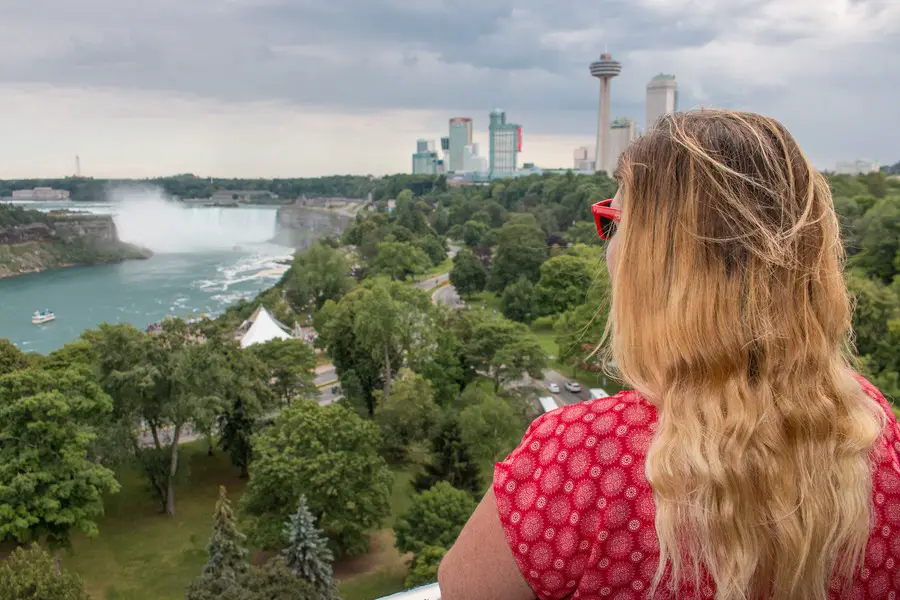 Boston, Massachusetts
Stepping off the plane to hire a car, I immediately thought I was in every Gangster movie I'd ever seen. The accent is just so different from the rest of the States. Plus, they have Boston Cream Pies!
White Mountain, New Hampshire
One of the most underrated destinations on the map. And if the scenery doesn't capture your heart, heading back to nature sure will. My top tips are a visit to Diana's Bath (bring your swimsuit), Cannon Mountain Aerial Tramway, Flume Gorge, and make sure you don't leave without heading to Saco River Tubing.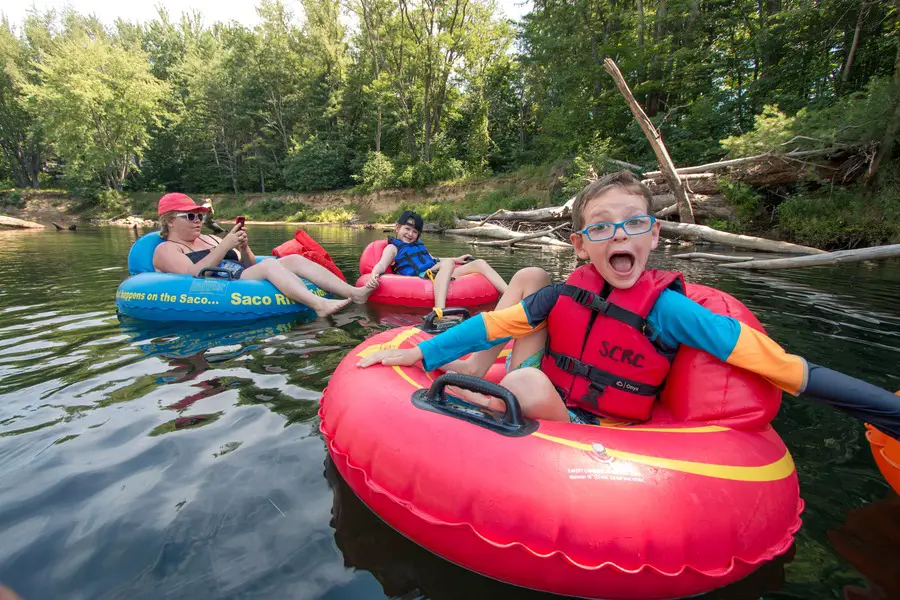 Washington DC, Maryland
America's capital. If you can't get in for a visit to the White House, the mint is a super fun way to pass time in this political destination.
Philadelphia, Pennsylvania
Want a quick dose of US history then stop in Philly to check out the famous Liberty Bell. Oh, and the even more famous Philly Cheese Steak.
Virginia Beach, Virginia
Take a simple stroll down the boardwalk or go crazy at Busch Gardens theme park.
Charleston, South Carolina
Founded in 1670 this town is still all cobbled streets and horse-drawn carriages. As the oldest and largest city in South Carolina it's definitely worth a visit, especially the French Quarter and Battery districts.
Savannah, Georgia
Likewise, this city is very similar with its manicured parks and antebellum architecture. It's the oldest city in Georgia and you simply must visit Forsyth Park to sit under an old oak tree covered with Spanish moss.
Orlando, Florida
Florida almost needs its own region; it's jam-packed with amazing destinations all over. The most obvious is Orlando and not just because of Disney and Universal Studios, but for its proximity to Winter Park which is home to The Safari Wilderness Ranch, which Fodors labelled it one of the "10 Best Safaris in the US". 
? Get your discounted Disney tickets here.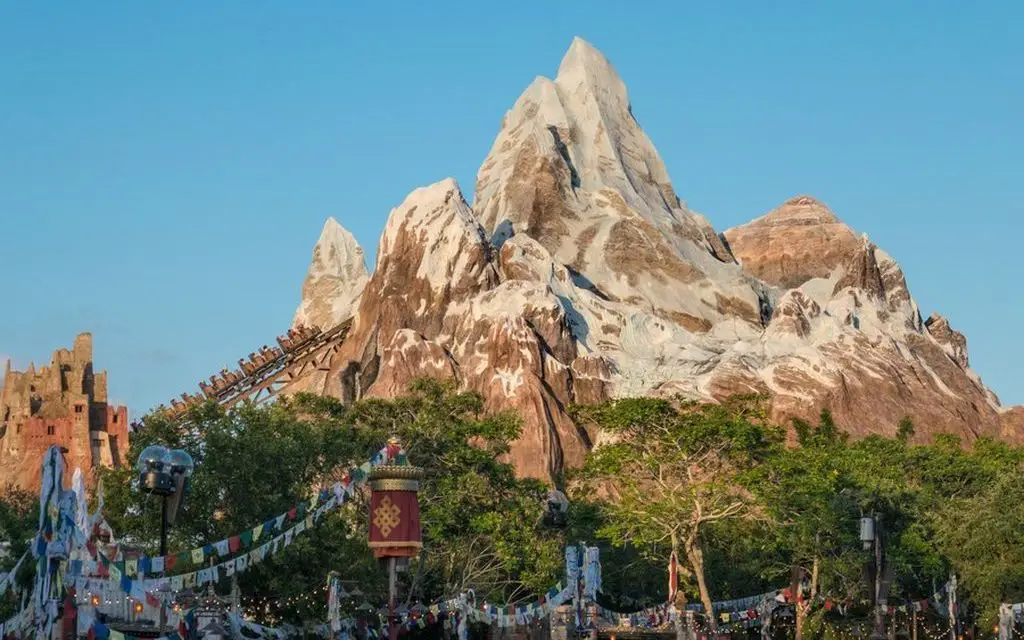 Key West, Florida
I only visited for Key Lime pie, but there is plenty of other things to do on the southernmost point of the continental United States. From jet ski tours to snorkeling to Ernest Hemingway Home and Museum. Or, if you want a more low-key activity, you could look into Key West sunset cruise and watch the beautiful sunset.
Tampa, Florida
If I moved to Florida, it would be here. Its location is perfect so close to Orlando, plus St Pete and Clearwater. While in town you won't want to miss one sunset on the beach, plus admire the eight "Masterworks" in the Salvador Dali Museum or ride the waterslides at Adventure Island. And whatever you do take a visit to Clearwater Marine Aquarium and be inspired by the dolphins, Hope and Winter.
Get your discounted Aquarium tickets here.
St Augustine, Florida
If you love history then St Augustine is a must. Founded by the Spaniards in 1565, this town is the oldest continuously inhabited European settlement in the U.S.
Seaside, Florida
Why Seaside? You may remember this town from The Truman Show. And it's every bit as idyllic the movie made it out to be with white picket fences and an adorable town centre complete with air stream food trucks.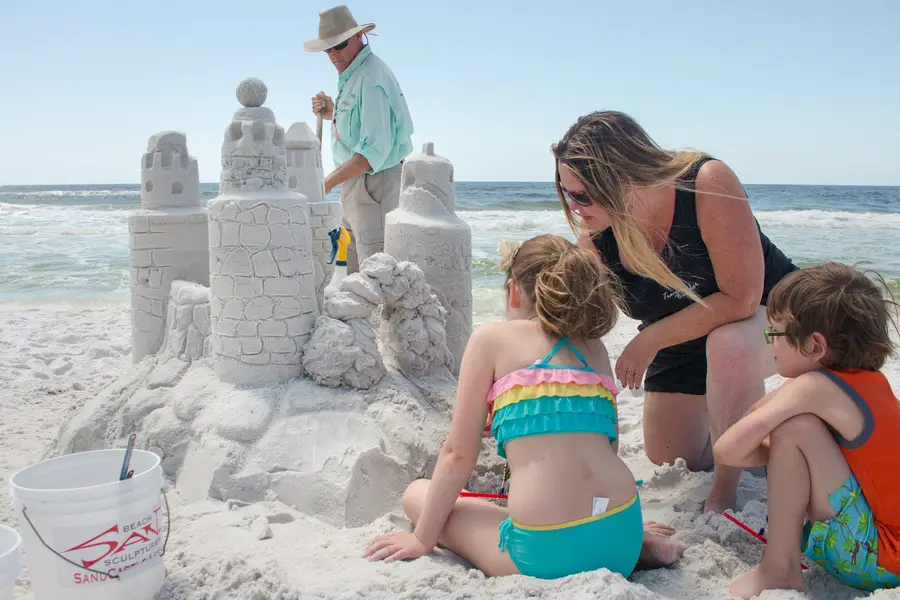 Tallahassee, Florida
Finally, say no to Miami and head to Tallahassee. This college town has some of the best food in Florida and is a goldmine of family activity. Try your hand at treetop high ropes course before spotting wildlife on a boardwalk through nature trails at the Tallahassee Museum. See wild manatees at Wakulla Springs and discover life on a Spanish Mission.
Top 15 West Coast US Destinations
Las Vegas, Nevada
Cheesy, but true Vegas is one of my favourite places in the US. It is so different and so out of this world entertaining that you could spend a week there and never find time to gamble. Plus, our kids had a blast! Check out the new container park.
? Get your discounted Las Vegas show tickets here.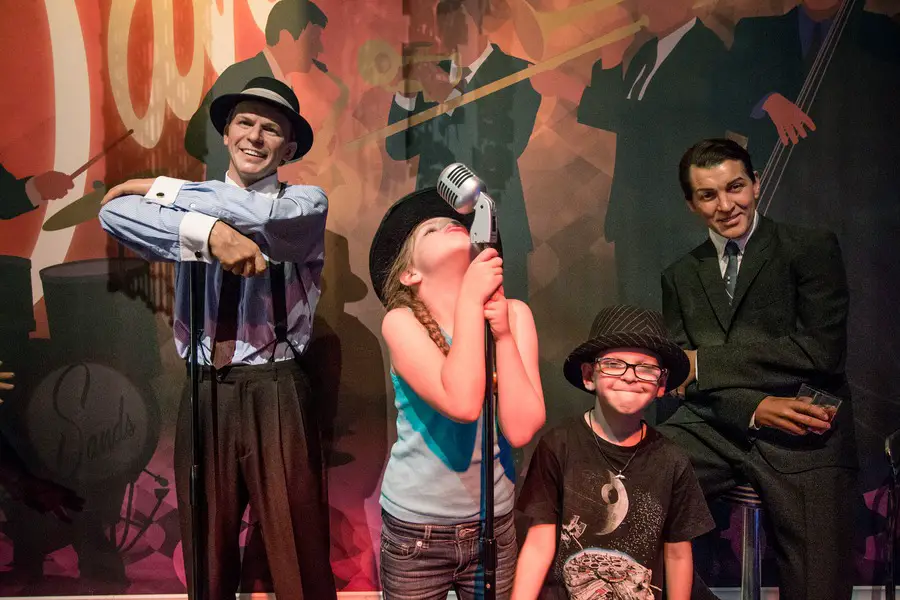 San Francisco, California
Another popular choice in most people's books, except the price. But that crooked street and clam chowder will win you over.
San Diego, California
Another one of my favourites. For the seals at La Jolla, Legoland, SeaWorld. San Diego is just like Perth, Australia except the shops are open a lot longer.
Los Angeles, California
I guess this goes without saying on a list of US destinations. I'm not such a big fan of LA itself, but it does have some great destinations easily accessible. Santa Monica Pier, the El Capitan Theatre in Hollywood. It's great city to take one of the Big Bus Tours.
Crescent City, California
We based ourselves here to see some pretty incredible nature in California and Oregon. You won't want to miss the astounding giants of the Redwoods, then head for a day on the stunning Oregon beaches. Finally, do not miss Crater Lake. It's by far one of the most beautiful landscapes in the US.
? Do a 2-day tour of Crater Lake!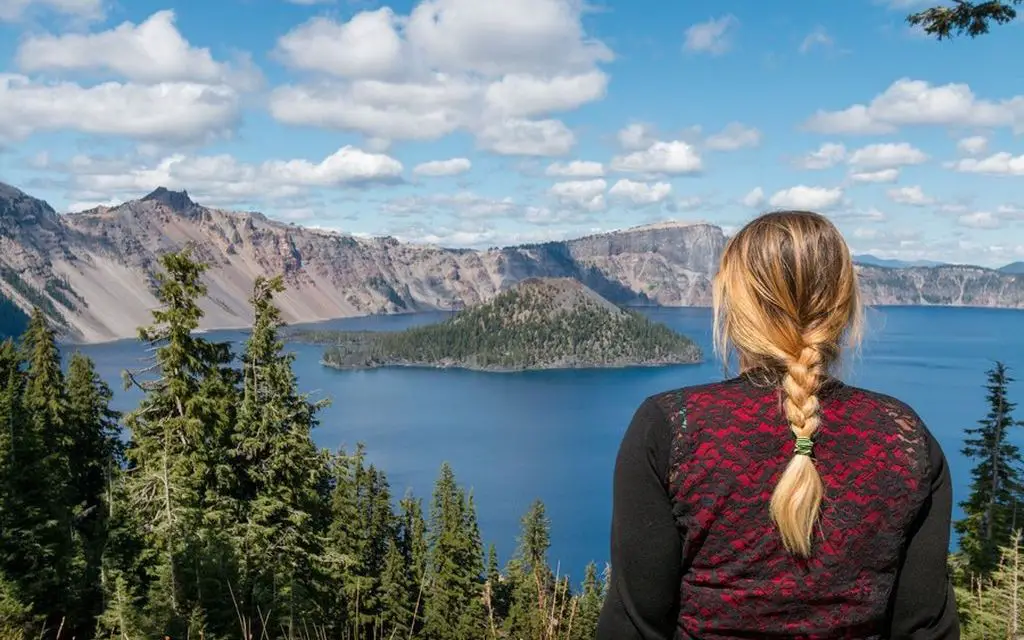 Folsom, California
What a surprise this little city was. You'll remember its name simply from Johnny Cash's time in the prison, but it will live long in your memory after that.
Sacramento, Califonia
Actually one of the perfect cities for kids. A fabulous zoo, great kids museum, plus it's a gateway for a hell of a road trip to San Francisco.
Portland, Oregon
2 words. Voodoo Donoughts. That is all. Okay and maybe because it has an ultra-hip vibe, kind of like Ubud, Bali meets the city.
Lake Tahoe, California
Looking for more beautiful nature then check out the Stream Profile, Fallen Leaf Lake, and take some great photos at Emerald Bay Lookout.
Seattle, Washington
Seattle is just one of those places you have to visit, despite the weather. What we loved is the Duck Tour. I'll never forget that.
Port Angeles, Washington
This whole section of the Olympic Peninsula is stunning and very quiet. You'll go from ghost-like beaches to incredible mountains.
Maui (Kahului), Hawaii
This island is just so beautiful it's best seen by driving the Hana Highway east. Stopping at waterfalls or just for fresh banana bread. Also while on Maui don't forget the Old Lahaina Luau, it was absolutely incredible.
? Get your discounted Luau tickets here.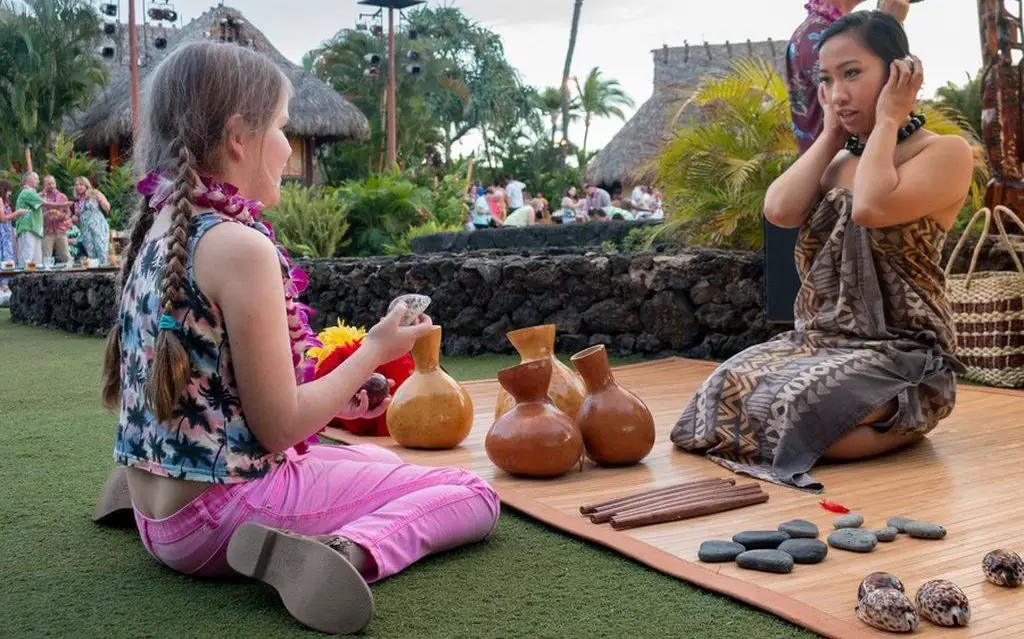 Oahu, Hawaii
The perfect place for scuba diving. Get them to take you to Nautilus and Horseshoe Bend. If diving is not your thing then head to the world's largest open-air shopping centre with more than 340 shops and restaurants. Most days there is free live music and hula dancing performances at the Ala Moana Center.
Big Island, Hawaii
Separated into Kona and Hilo you want to visit both parts. In Kona take an Atlantis Submarine Tour to see the bottom of the ocean floor. And don't get forget to indulge in some shaved ice. But nothing beats a volcano helicopter tour in Hilo. Unforgettable, particularly when you feel that warmth right up against your skin.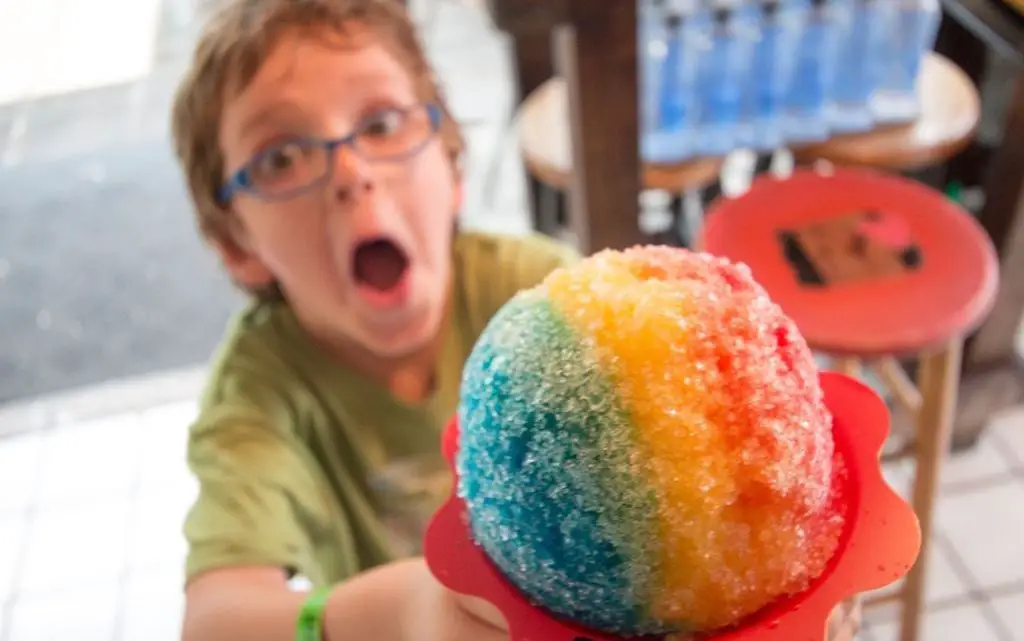 Juneau, Alaska
Many people pass through Alaska on a cruise ship, just like we did. But we returned to Juneau because it is a wonderfully wild frontier.
Top 11 Mid-West US Destinations
Fort Wayne, Indiana
What a surprise this Mid West town is. It has the countries largest Geneology Centre, plus Vera Bradley's headquarters. You also won't want to miss screaming down the company slide at SweetWater.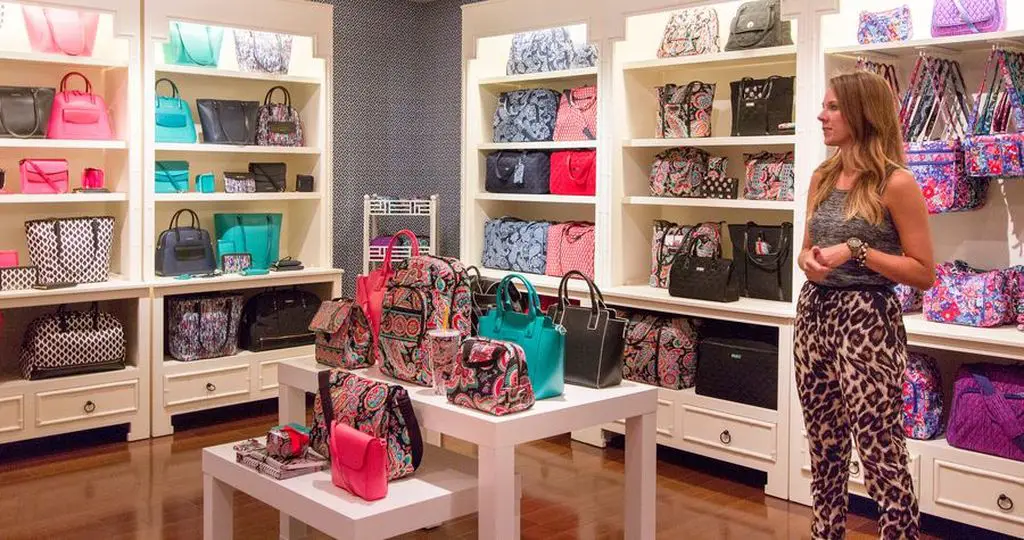 Indianapolis, Indiana
Why stop here? Well, it has the world's largest children's museum!
Spencer County, Indiana
You won't find this place in most lists. But I am a super theme park lover so I'm including it because of Holiday World, a giant theme park with America's first launched wing roller coaster.
Rapid City, South Dakota
What we love about Rapid City is that you can see a crazy amount of natural wonders from this one location. By way of example, you can hit up Mount Rushmore, Crazy Horse, Wind Caves, Mammoth Hot Springs, The Badlands and America's largest and craziest drugstore.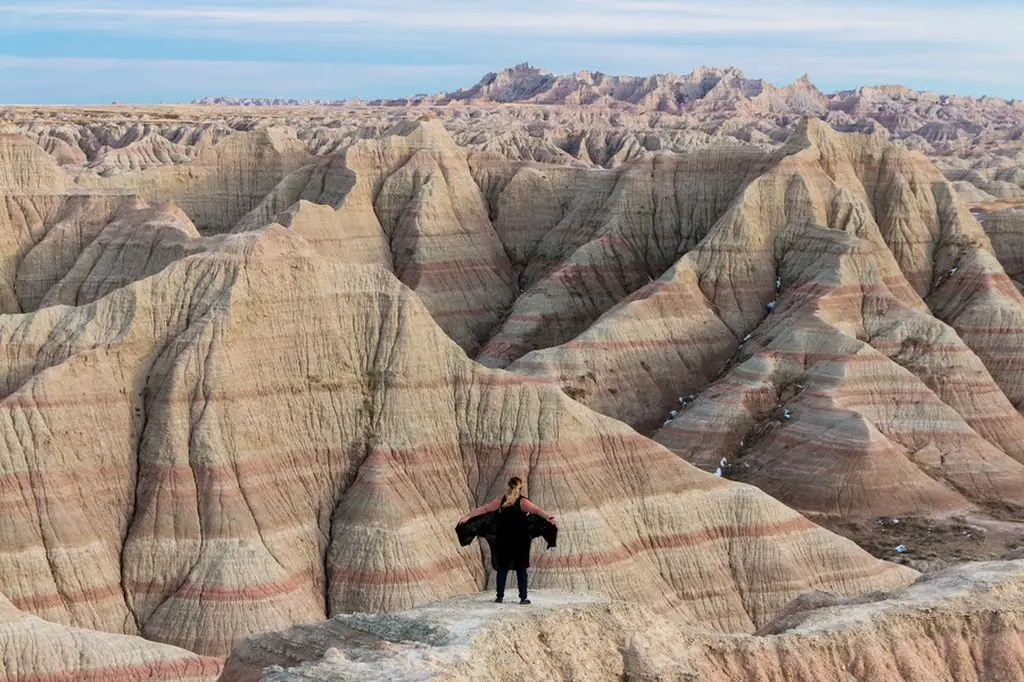 Sioux Falls, South Dakota
This is the largest city in South Dakota and where we discovered Sunshine In A Cloud, graham crackers, whipped cream, and peaches smashed together in a lunch bag. They have so many cool kids attractions, plus one of those massive pawn shops you see on reality tv!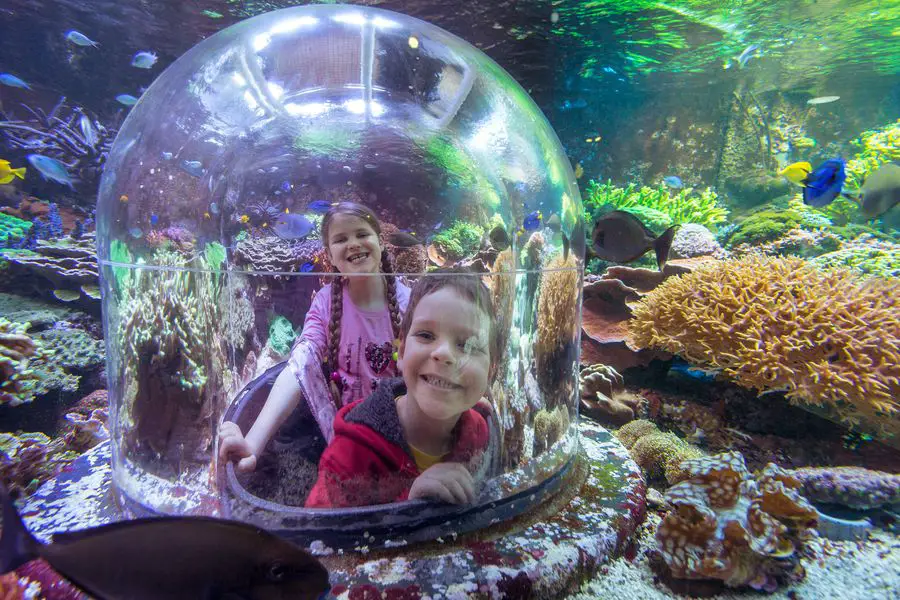 Bloomington, Minnesota
I am sure Bloomington has a lot going for it, but seriously you can spend 3 days just on the Mall of America attractions, the largest mall in America.
Idaho Falls, Idaho
Want to visit another world within US borders then stop here to witness Craters of the Moon National Monument.
Jackson Hole, Wyoming
Ski fan? This was my first time skiing and the best place to do it. And if skiing is not your thing then a hot tub in a mountain resort will ease any pain from learning.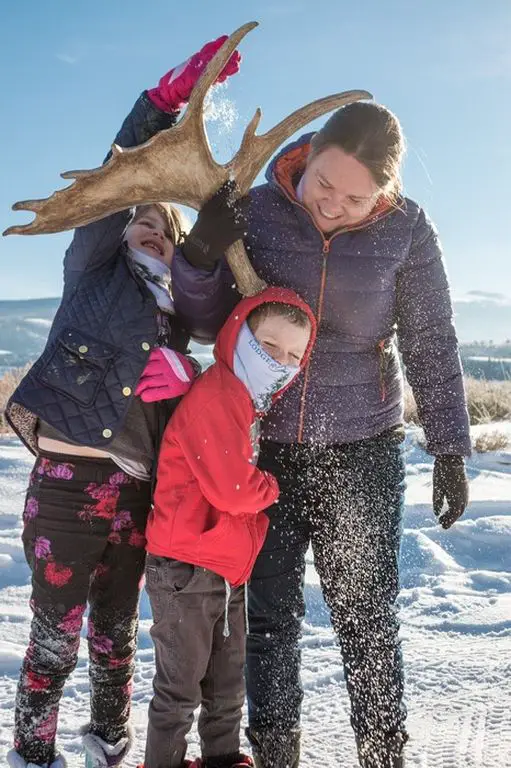 Chicago, Illinois
Goes without saying, doesn't it? Chicago is one of the most kid-friendly destinations in the US. There is so much to do and, of course, there is pizza. Very deep, very gooey pizza.
? Get your discounted Chicago tours here.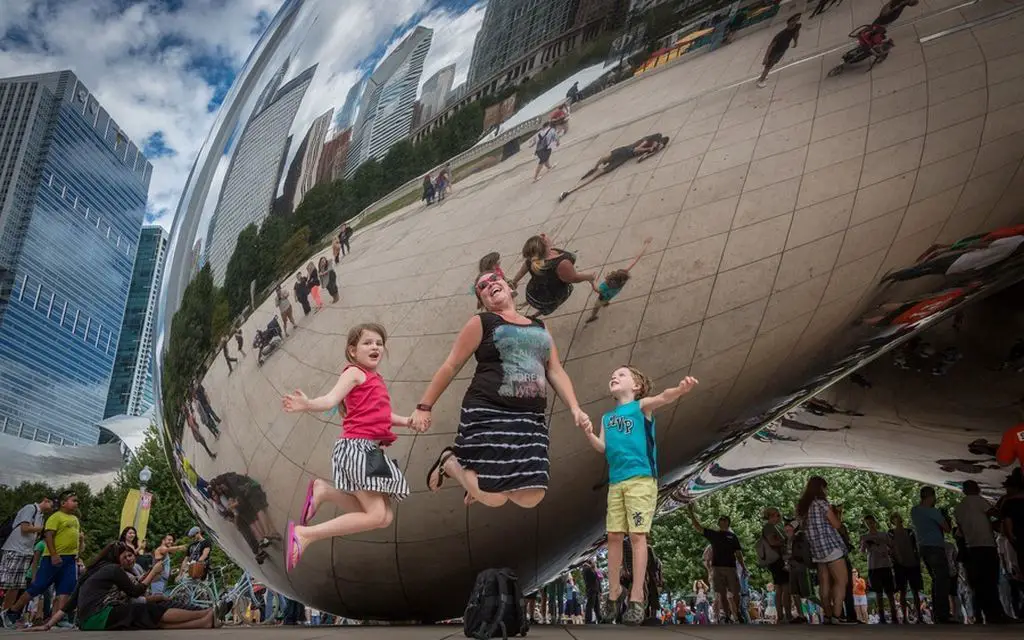 Durango, Colorado
The mountains of Colorado are beautiful and rustic and all I can say is 2 nights was not enough for this US destination.
Salt Lake City, Utah
Utah is one of the most underrated destinations in the US. I've only picked Salt Lake City as a base because from here you will want to attempt all the parks. Arches was my favourite.
Top 9 South US Destinations
New Orleans, Louisiana
Another one of my absolute favourites. There is so much to do and so much culture and history here, it's like visiting a completely different country. Do not miss Nicholas Cage's ultra-weird pyramid tomb for his predicted death.
Nashville, Tennessee
After watching the TV series I was so excited for Nashville. Not only did it have the best food in all of the United States it is also a country music fan's dream town.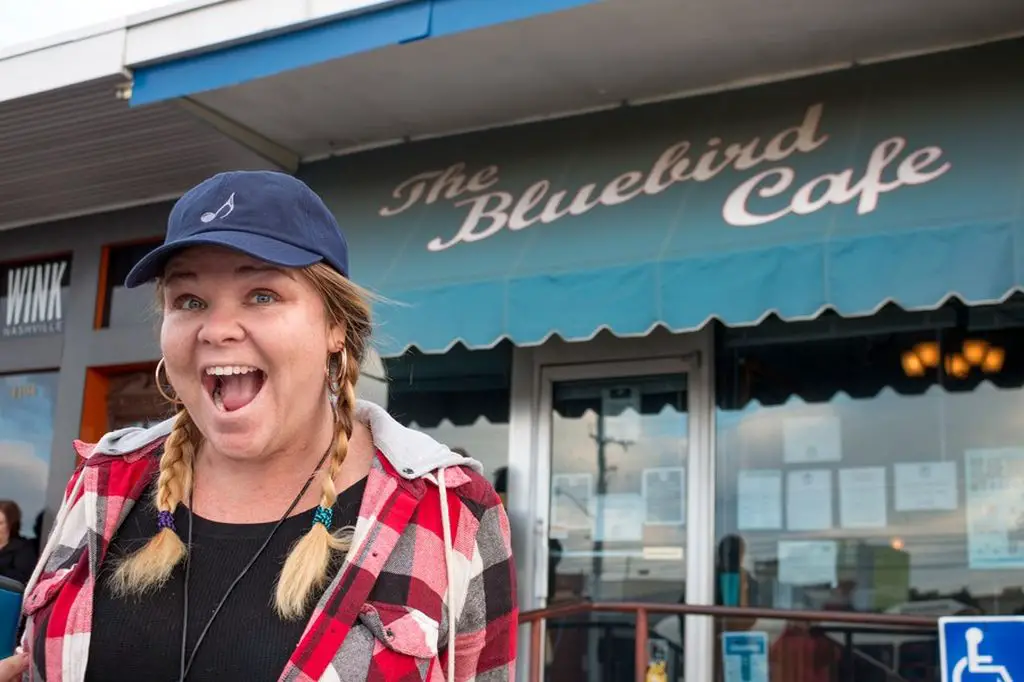 Louisville, Kentucky
There is so much more to Louisville then eating Kentucky Fried Chicken. It is a museum lovers dream. My favourites? The Kentucky Derby Museum, Muhammed Ali Museum, and the Slugger Museum for baseball fans. With all that education make some time for fun at the world's only fully underground zip Lines at the Louisville Mega Cavern.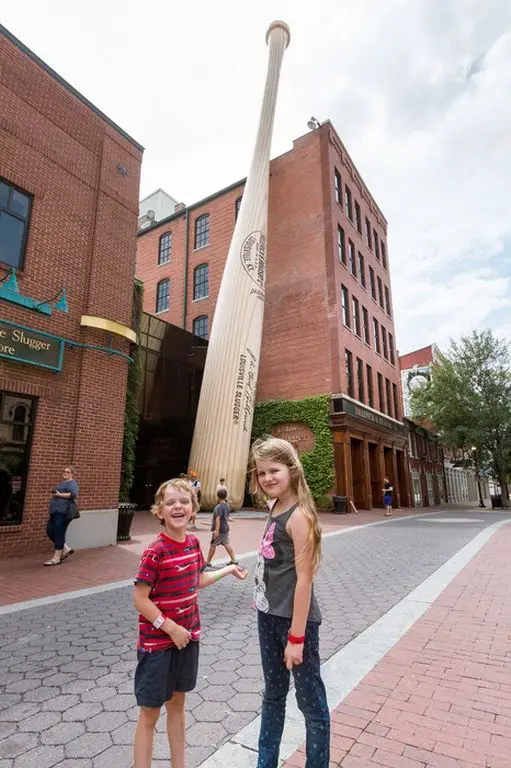 Galveston, Texas
Because nothing is as contradictory in Texas as Texans and beach. Plus, they have a huge waterpark.
Austin, Texas
Another urban hippie destination that is a food lovers paradise. Plus every night they have millions of bats fly out from under a bridge!
Grapevine, Texas
Close to Dallas, this is actually a better choice for families. Especially if you haven't stayed at a Great Wold Lodge yet.
Houston, Texas
I didn't want to include Houston in my favourite US destinations. It's big, loud, hard to get around. But it is also jam-packed with attractions for kids. If you are looking for a very busy vacation spot then this is it. Must do a rodeo, it was my favourite part.
Atlanta, Georgia
This is a must visit if you only go to Coca-Cola World to try 30 different Coke varieties. But you'll also find America's best aquarium here, complete with a whale shark and CNN headquarters.
Book a Coke & CNN Combo tour – they sell out!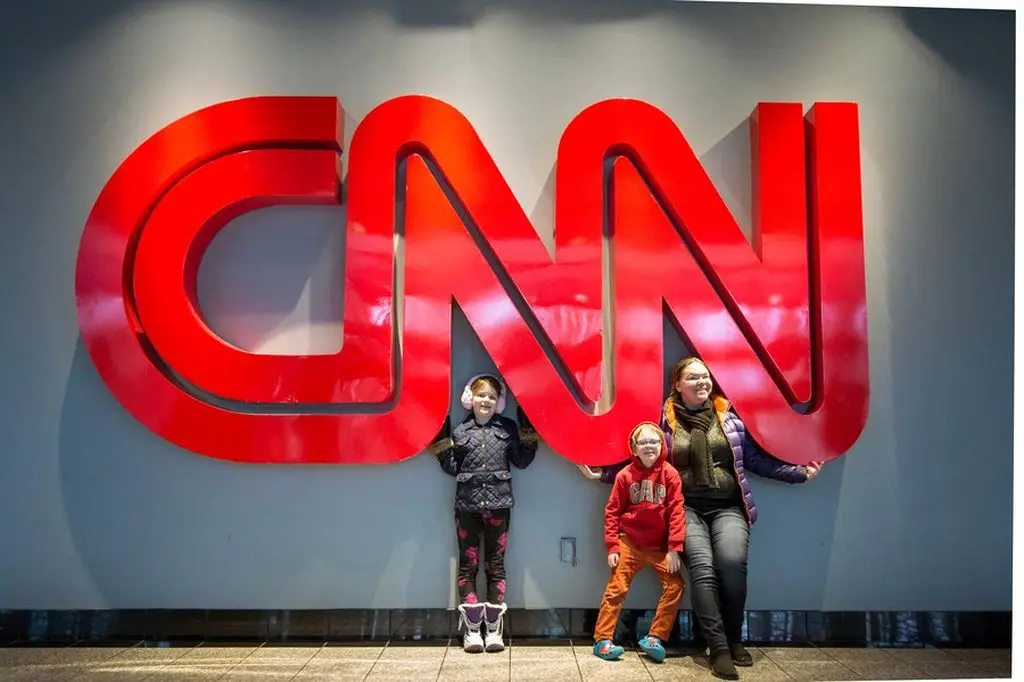 Santa Fe, New Mexico
A very pretty Spanish colonial town that can go from sunshine to snow in one day. I also love that you can take a day trip to Albuquerque from here for a "Breaking Bad" tour and also a visit to the creepy and very strange Roswell.
What is your favourite US destination? Did I miss one? Please add it in comments below.
LOOK HOW EASY IT IS TO PIN THIS!
FOMO - do you have it?  Well there is no need to Fear On Missing Out here at Explore With Erin. Sign up to receive updates directly to your in box. I won't spam you, but I do promise a whole lot of awesomeness. What are you waiting for? Join Me!