If you're heading to Tampa on your next trip, one of the main things you must consider is a car rental. Yes, Tampa is the hip, urban heart of Florida's Gulf coast but as you might know, most Florida cities were built for the age of cars so moving around in public transport can turn into a hideous odyssey.
Now, there are many aspects to take into account when you're going to rent a car in Tampa; the type of vehicle to choose is one of them. This decision will entirely depend on your kind of trip; whether you're heading to Tampa Bay, the many golf courses, the convention center, or getting to work a little.
Something you should know: car rental companies put cars into groups (also called classes or categories), rather than renting out specific makes and models, and this can be a little hassling if you don´t know the right use for each of them.  
The options are wide… Economy cars, standards, vans, minivans, SUV´s and even luxury models are available to pick from. Take look at the most convenient rental car categories to choose from for your trip to Tampa:
Sports cars/Convertible
If you are heading to Tampa on a leisure trip, and you enjoy open-air driving experiences, a convertible is the greatest choice you can make. Tampa has very warm, sunny weather most of the year and there's no better way to enjoy that than with a soft-roof car. There are small convertibles for 2 people, and larger convertibles for more passengers (up to 4) it will all depend on how many people you are traveling with. Luggage capacity can fit from 1 to 2 large suitcases. Bear in mind that this car category can be a bit expensive so check out your budget first!
Pro tip: Tampa Bay is ideal to tour on board a convertible.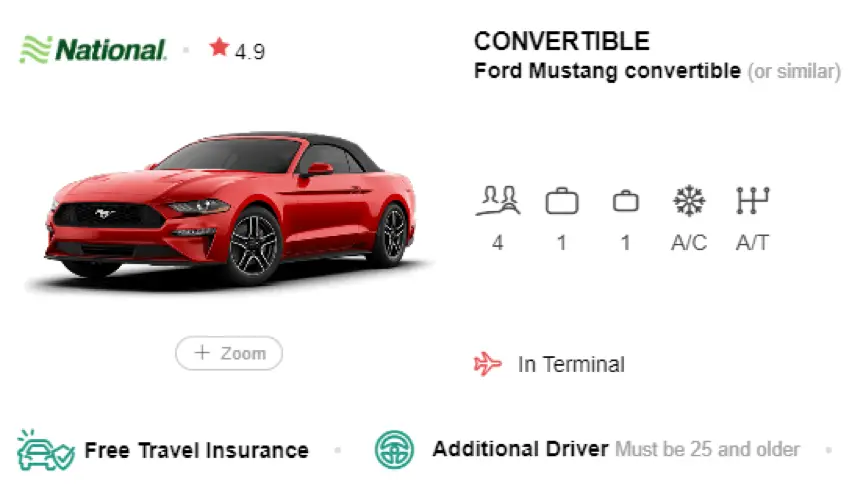 SUV
Tampa, its beautiful beaches, and mild weather are the perfect combo for a family vacation so there's no better option to make sure that everyone has enough legroom and luggage space than an SUV. These are good-sized vehicles set higher off the road than normal cars, plus they have a longer range per fuel tank, so if your plan is to go on a Tampa road trip, for example, an SUV is also the right choice. This is actually my favorite car to rent when visiting not only Tampa but any destination due to the comfort it provides. You can find compact, mid-size, standard, standard-elite, premium, full-size, and luxury SUVs. Depending on the one you choose they are suitable for 5-7 passengers and they have luggage capacity of up to 3 large suitcases.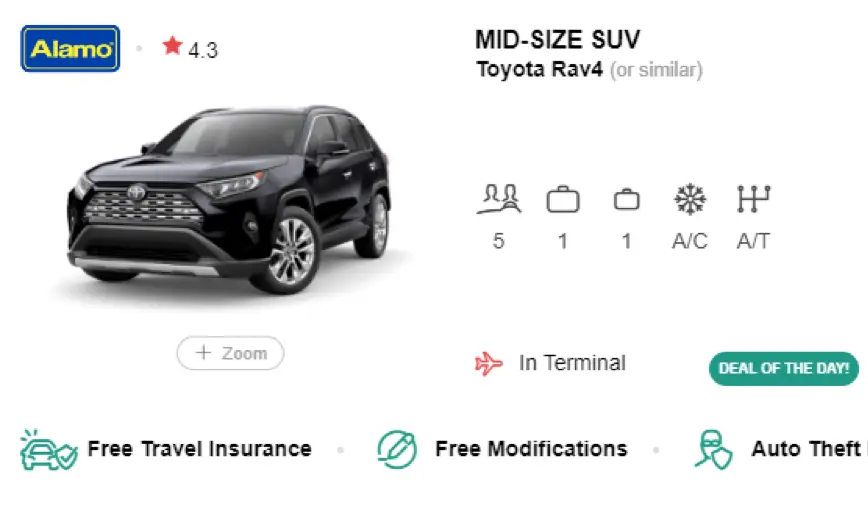 Minivan 
The city of Tampa is the perfect place to do business. The city Convention Center welcomes thousands of businessmen every year thanks to its well-appointed, comfortable spaces, Wi-Fi access, on-site business center, audio/visual services, and in-house receiving and shipping.  If you and your business partners are coming to the city for a convention or a business-related trip, the most convenient way to move around is on a minivan as they offer plenty of room for passengers and cargo. Depending on the one you choose, Minivans' people capacity can vary from 7 to 9 passengers and it can fit up to 4 large suitcases.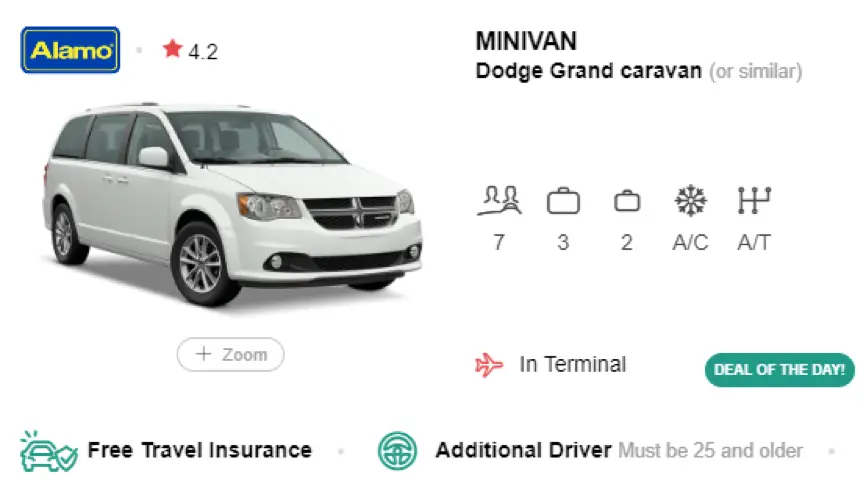 Economy/Mid-Size
Cars in this category tend to be small (suitable for four people) and ideal for city driving and short trips. So, if you´re heading to Tampa just for a quick business meeting, for example, and you don't want to exceed your budget, this car category would be perfectly suitable. Economy cars might look different on the surface, but they all have similarly sized engines, dimensions and luggage, and passenger space. Very important to make sure air conditioning is working properly if you´re renting a small car here, believe me, you don't want to be driving under the inclement Tampa sun with no cooling. 
Pro tip: Make sure to travel light as luggage can usually fit 2 small suitcases.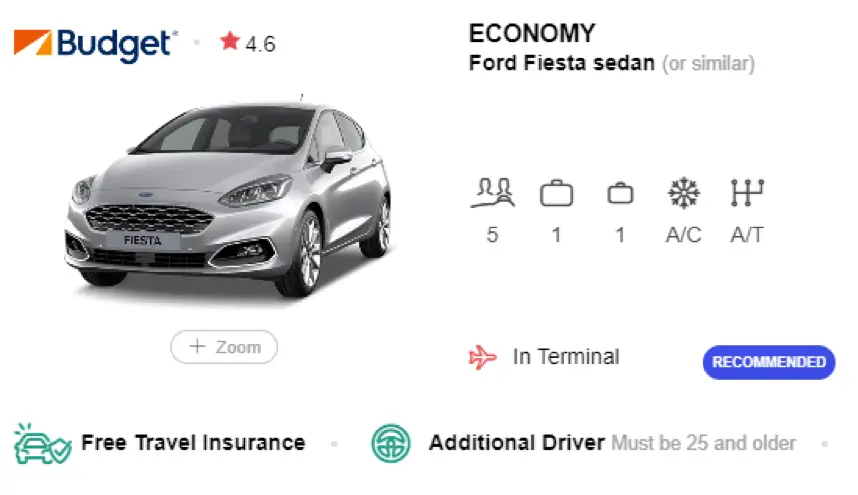 A rental car in Tampa is an essential tool to safely and comfortably move around the city and although you´ll find many more categories to choose from (standard/full-size, premiums, luxuries), the above options are the most suitable for the area. Just identify your kind of trip and go with the one that better suits you.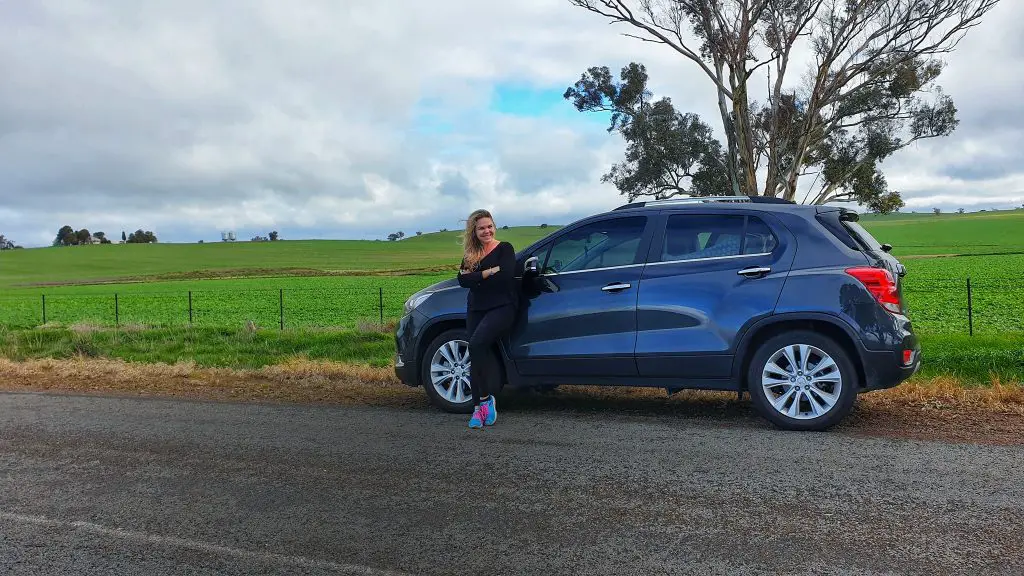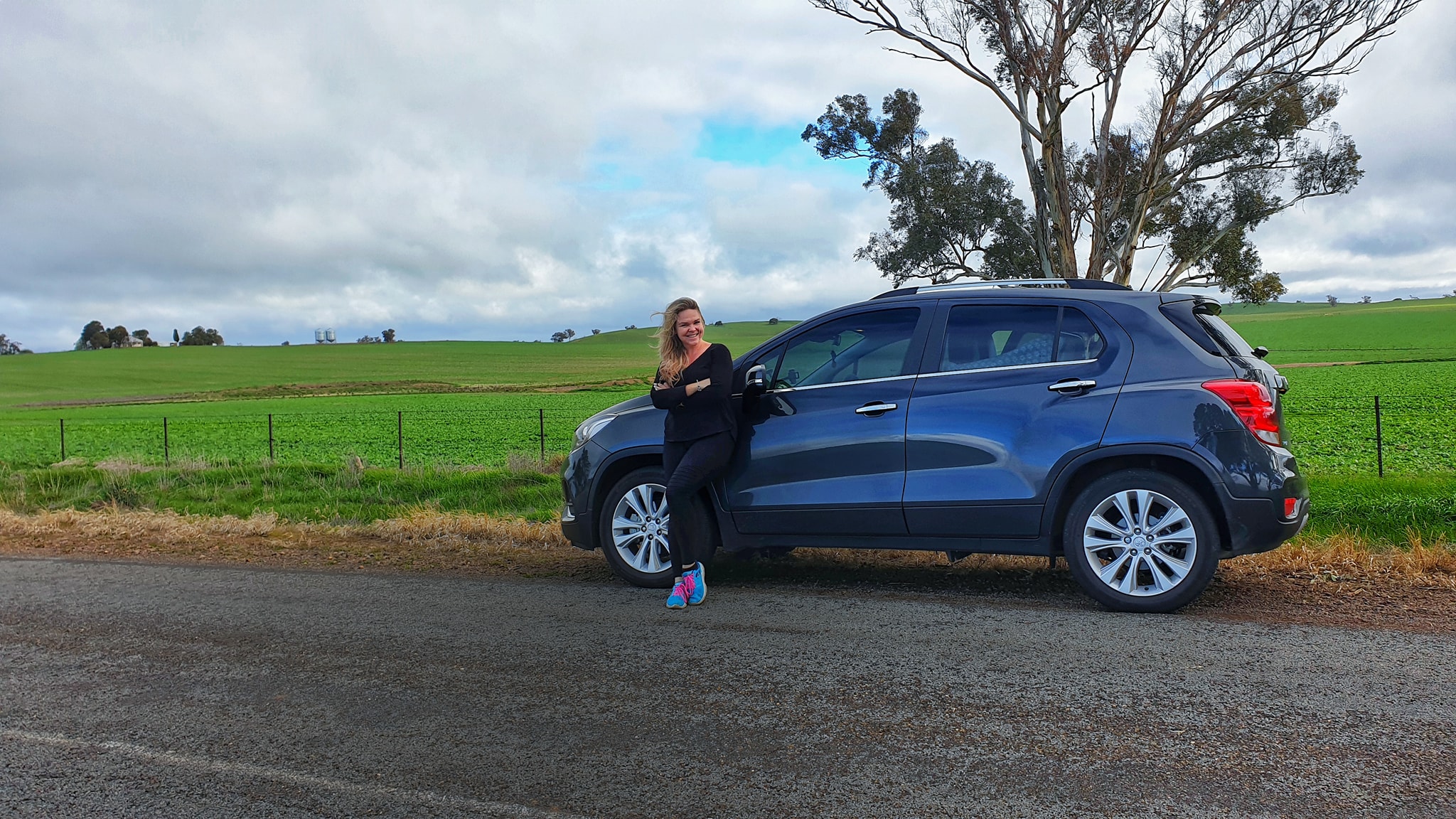 Drive Safe!!
FOMO - do you have it?  Well there is no need to Fear On Missing Out here at Explore With Erin. Sign up to receive updates directly to your in box. I won't spam you, but I do promise a whole lot of awesomeness. What are you waiting for? Join Me!