I can't do another theme park!
The brainpower it takes to formulate a well-executed day at another theme park in Orlando is astronomical. You have to organize flights, transport, a hotel, theme park tickets, research restaurants, plus other activities in the area. Forget about it.
Or…
Just use Explore With Erin's ultimate survival guide to Universal Studios Orlando that is perfect for any mom.
It's the kind of Universal Studios Orlando planning guide that is not too long, not too short, it's just right. And with the help of Hotels.com, it includes all the essential info you need to know on how to plan a trip to Universal Studios Orlando without wasting days on research.
Ok, so your kids are probably not going to thank you, or appreciate your deep knowledge, but believe me, you'll be patting yourself on the back. You cut back on all the right corners in all the right ways.
Take my word for it. I'm Australian.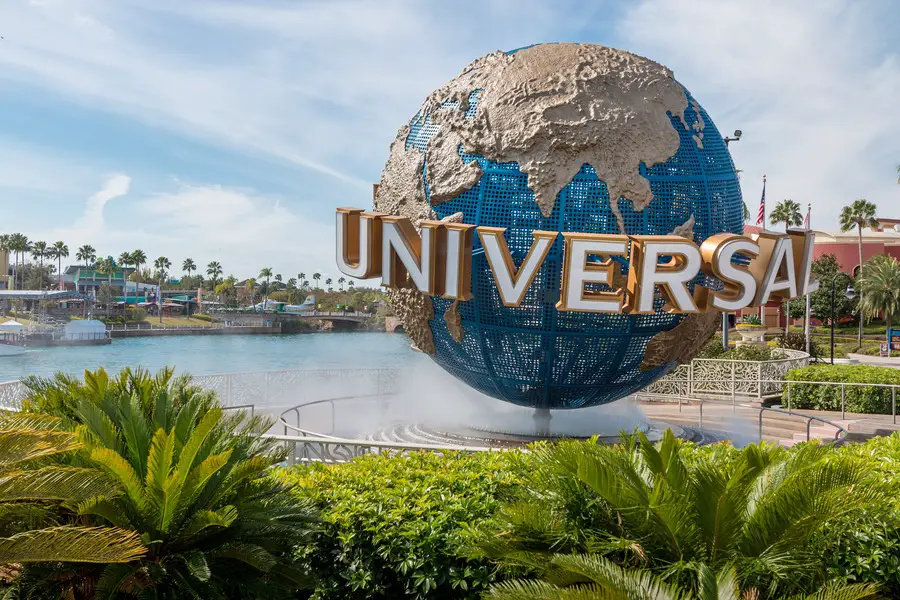 Where should I stay at Universal Studios?
Our first time at Universal Studios Orlando we were invited to try the family-friendly retro-themed Cabana Bay Beach Resort. When you're not at Universal you can relax at the American-style Bayliner Diner, or build sandcastles on the beach-inspired sand area. The kids are also going to love those big pools, and, of course, the waterslide.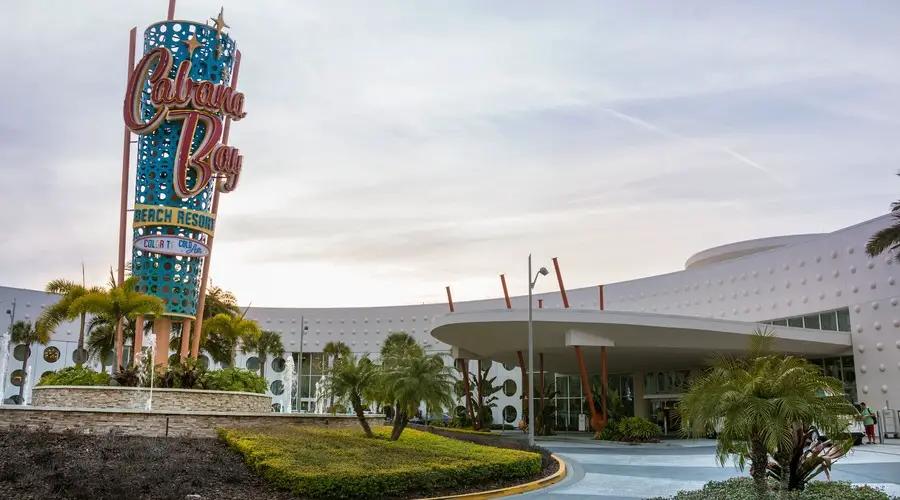 We stayed in the Tower Family Suite, which included a living room (with fold-out sofa), kitchenette, and bedroom with two queen beds. I also loved that the bathroom had 2 sinks, which meant getting ready in the morning was much quicker for the mom who needs to apply makeup and fix hair. My sister came to visit for her birthday, so I found it provided plenty of room for the four of us.
Staying at a Universal hotel means resort fees, but if you consider what's included, I found the resort fees well worth the price. Some of the inclusions:
1 hour before the public, you can get early park admission to The Wizarding World of Harry Potter (just remember that the Hogwarts Express train doesn't run during that time).
If you buy things at Universal, you can have them delivered to your hotel room FREE.
Free parking at the main CityWalk parking garage.
A shuttle leaves every 10 minutes starting early in the morning until 2 am. That's free transportation to the theme parks and CityWalk.
"Pool hopping" privileges allow you to use any other related hotels' recreational facilities – for example, you get to use the Hard Rock Hotel pool even if you are staying at the Cabana Bay Beach Resort.
Free WiFi.
Free scheduled transportation to SeaWorld, Aquatica, and Wet 'n Wild.
Plus, best of all, any guest staying at Portofino Bay, Hard Rock, and Royal Pacific also get free Universal Express Unlimited passes for both parks. I'm going to tell you more about this below because it's my number one must-do when buying tickets to Universal.
What did I love about Cabana? Well, for starters the pool was ultra-relaxing, and with lifeguards on duty, I spent most of my time soaking in the hot tub while the kids happily swam supervised in the pool.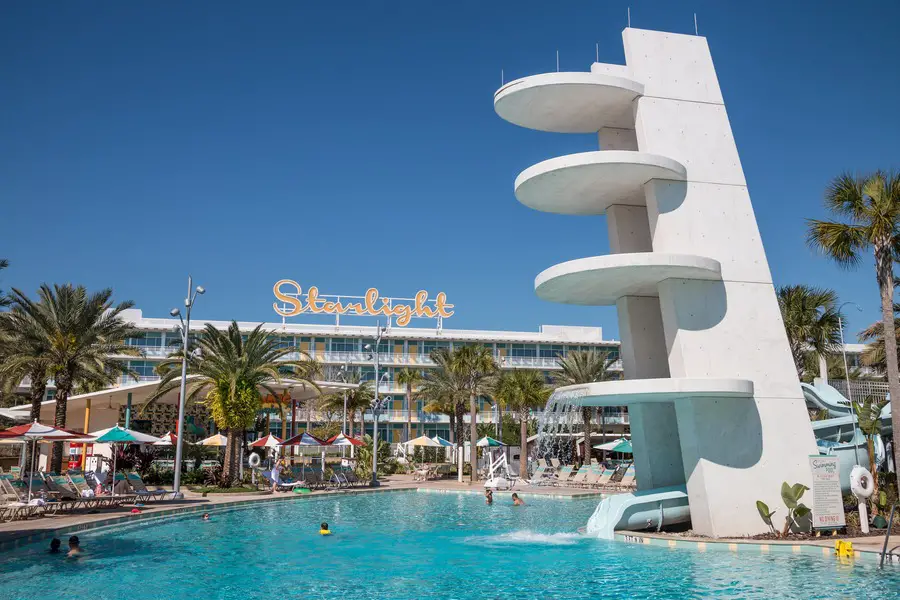 I didn't rate the Bayliner Diner. If you go an omelet it's freshly made, but most other breakfast foods were sitting in warmers waiting to be purchased. You couldn't get fried eggs and the scrambled eggs were congealing and clumpy in the warmer.
Maybe it was just breakfast so I gave the Bayliner Diner a go for lunch one lazy afternoon. Burgers are freshly made and tasty, pizza was nothing to write home about. The soda machines rarely worked.
Thankfully there are many other places to dine. They even have a Starbucks!
How cool that Cabana also has the Galaxy Bowl on its premises. So if the weather takes a turn for the worse you can head in for a game of bowling or get your fitness on in the gym with its expansive windows overlooking the beautiful pool area.
You can purchase your Universal tickets in the lobby area, and online tickets (booked in advance) can be conveniently printed here. Just be aware you can not print the express passes in advance – they have to be printed on the day they are to be used. We found this out the hard way.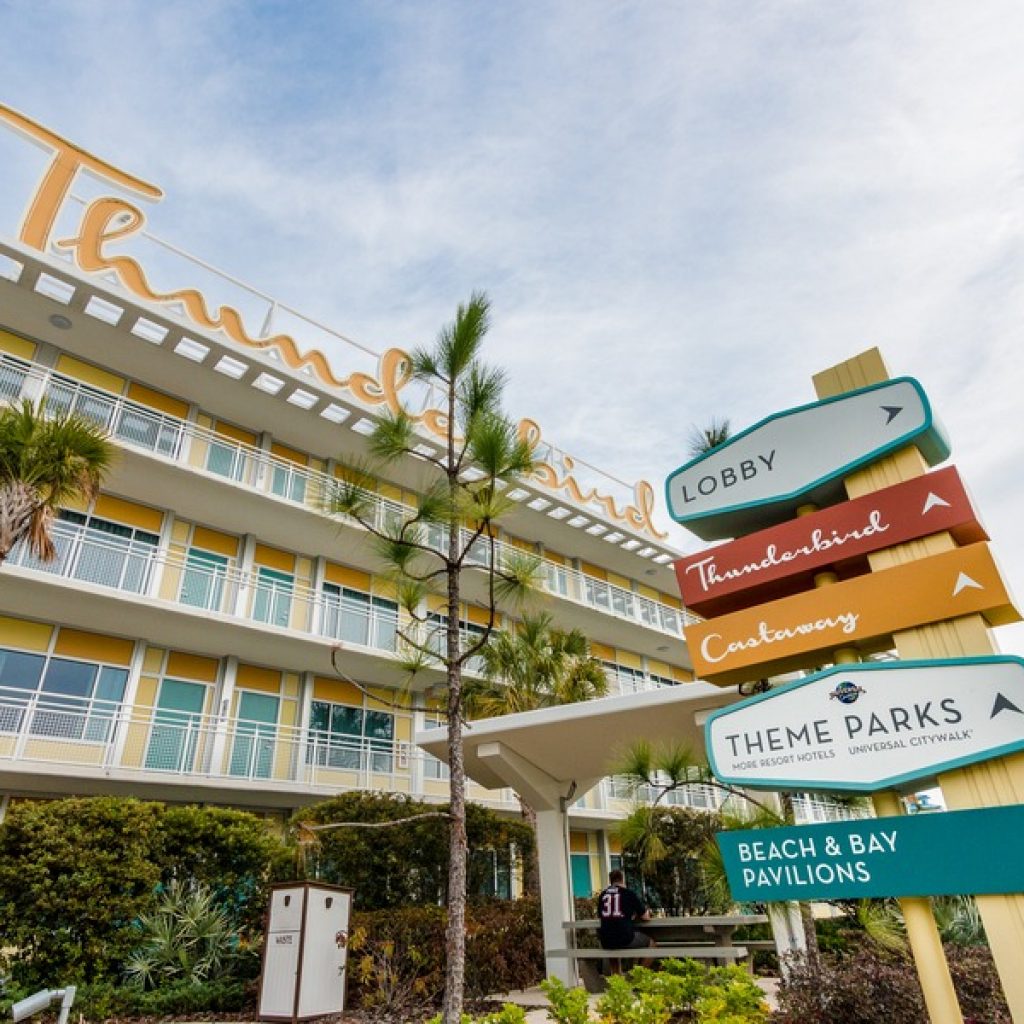 Where Should I Stay Near Universal Studios?
If you are looking for more space for your larger family or prefer a less flashy, amusement park hotel, staying outside South West Orlando may be a good option. I recommend staying:
Downtown Orlando
A 20-minute drive from the city's amusement parks, consider a stay in the heart of Orlando. Some people just love city life. Walk to restaurants, shopping, business. But still, be in easy reach of amusement parks.
Kissimmee
My other favorite place to stay is a small city south of Orlando. It has easy transport options to both Downtown Orlando and South West Orlando where the amusement parks are, but is a better area for the budget traveler. As well as budget friendly Kissimmee also sits on the shores of Lake Tohopekaliga, or Lake Toho so there's plenty of room to walk the dog, let the kids run or just enjoy a picnic on the grassy spots around the lake.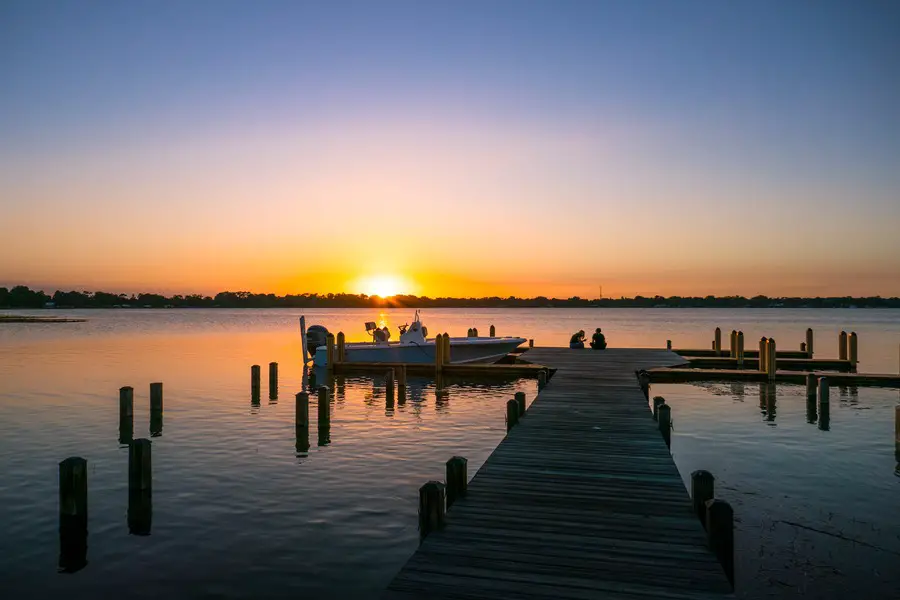 Where Do I Eat In Universal Studios Orlando?
There are so many themed restaurants to eat at in Universal that I was not going to have time to try them all. I most wish I had tried the British-style pub meal at The Leaky Cauldron (if you have let me know in the comments below).
Instead, here is the Universal Orlando guide to where we stuffed our faces:
Lard Lad Donuts @ Simpsons Land
Anybody who knows me understands donuts are my most favorite food in the world and for a mere $4.99 (+ tax) I got myself a Giant Pink Simpson donut. You know the one from the Simpsons TV series and movie. A big,  pink iced, sprinkled donut as big as your head. Ok, so I didn't eat all of it. I  did share it amongst 2 adults and 2 kids, and after a month without sugar, it was by far the best possible reward ever.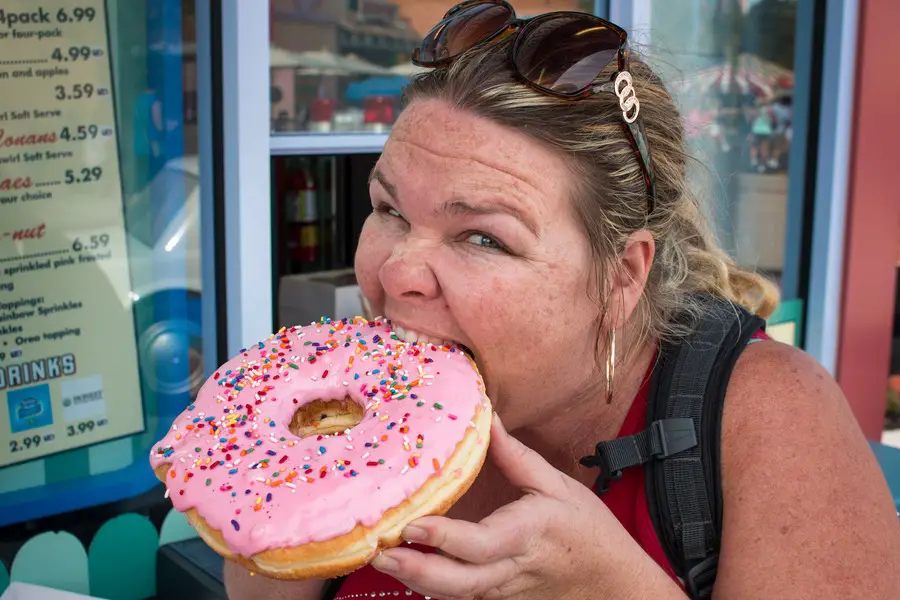 Butterbeer @ The Wizarding World of Harry Potter
My sister and I were not fans of the famous Butterbeer back in London at the Harry Potter Studios. However, we were told the US version was different so off we went in search of our second taste of Butterbeer.
It's easy to spot since plenty of shops and stalls sell the famous Butterbeer through Diagon Alley or Hogsmeade. Oh, and Butterbeer actually contains no alcoholic so enjoy it morning or night. If you can. While slightly different and a bit sweeter than the UK alternative, I am not convinced it's something I would drink again. But you must do it at least once!
I can describe it as a Dr. Pepper-like soda topped with a sweet-scented cream froth that will leave you with a white mustache. My kids were not fans either.
NBC Sports Grill & Brew @ CityWalk
What is a mum doing in a sports bar? The NBC Sports Grill & Brew is so much more than sports on big screens (although there's plenty of that). My kids had such a good time in this place with its built-in foosball tables and loud, lively atmosphere. Did you read that right? Yes! We were seated at a glass-topped foosball table, which kept my kids amused for several hours giving my sister and me plenty of time to chat, regroup, and unwind.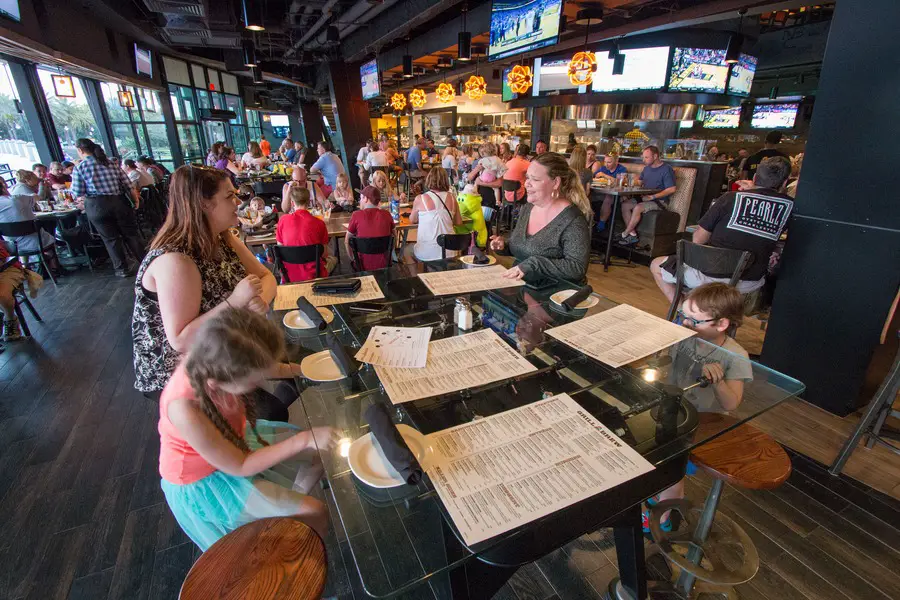 Grab a soft pretzel, on the run for lunch if you think you can eat it all. It was probably bigger than my youngest child (well almost). I can also recommend the soft, mouth-watering Wisconsin fried cheese curds. There is plenty of mains to choose from including burgers, salads, ribs, and steaks. All in very generous portions and for a reasonable price. You might like to share the brownie sundae for dessert.
What Ticket Do I Need For Universal Studios Florida?
You can get two types of tickets for Universal. A Base Ticket gives you admission to Universal Studios Florida OR Universal's Islands of Adventure. One park.
While the Park-to-Park ticket will give you entry to BOTH. And you want to do both. With this ticket, you can visit both parks in one or two days.
At the time of print, a discounted 1-day ticket is US$160.94 for adults and $153.73 for kids (use the above link for the discount). If you buy a 2-day ticket, however, you can get a 3rd day free! A 2-day ticket will set you back $226.88 for an adult and $216.92 for a child.
I recommend buying your Universal Studio tickets in advance via Undercover Tourist which will save up to $39 per ticket.
Do I really need an Express Pass?
If I had to do it again I would not hesitate to get the Express Pass, in fact, I have done it again. With the Express Pass. With kids or not nearly every ride has an Express line, which can save you anywhere from 15 minutes to a few hours.
Check Express Park tickets here.
How many days do you need to do Universal Studios Orlando?
Without an Express Pass, you will definitely need at least 2 days to do both theme parks. With the Express Pass (on a quiet day) you could squeeze everything in 1 overloaded day. I still used mine across 2 days and it just meant that the rides they loved the most could be re-visited once, twice, or six times.
I cannot even explain what a relief it is as a mom to skip those hour-long queues with kids. It just made our day overall more enjoyable and I highly recommend building it into your budget.
There are two types of Express Passes. The Universal Express Pass can be used one time per ride. The Universal Express Unlimited Pass can be used unlimited times on any of the participating rides each day that your pass is valid. Prices vary so check Universal for the latest prices. You can also get these included for free at certain Universal hotels.
Some rides may not offer an Express Pass, but like The Harry Potter and the Forbidden Journey ride, you can use a mobile app to establish the shortest wait time and choose the optimal time. That line was approximately 25 minutes for us, not bad considering we casually walked through the whole Hogwarts castle, being entertained by interesting talking characters, screens, enchanting decorations, and more. You can see our Universal Orlando ride guide below.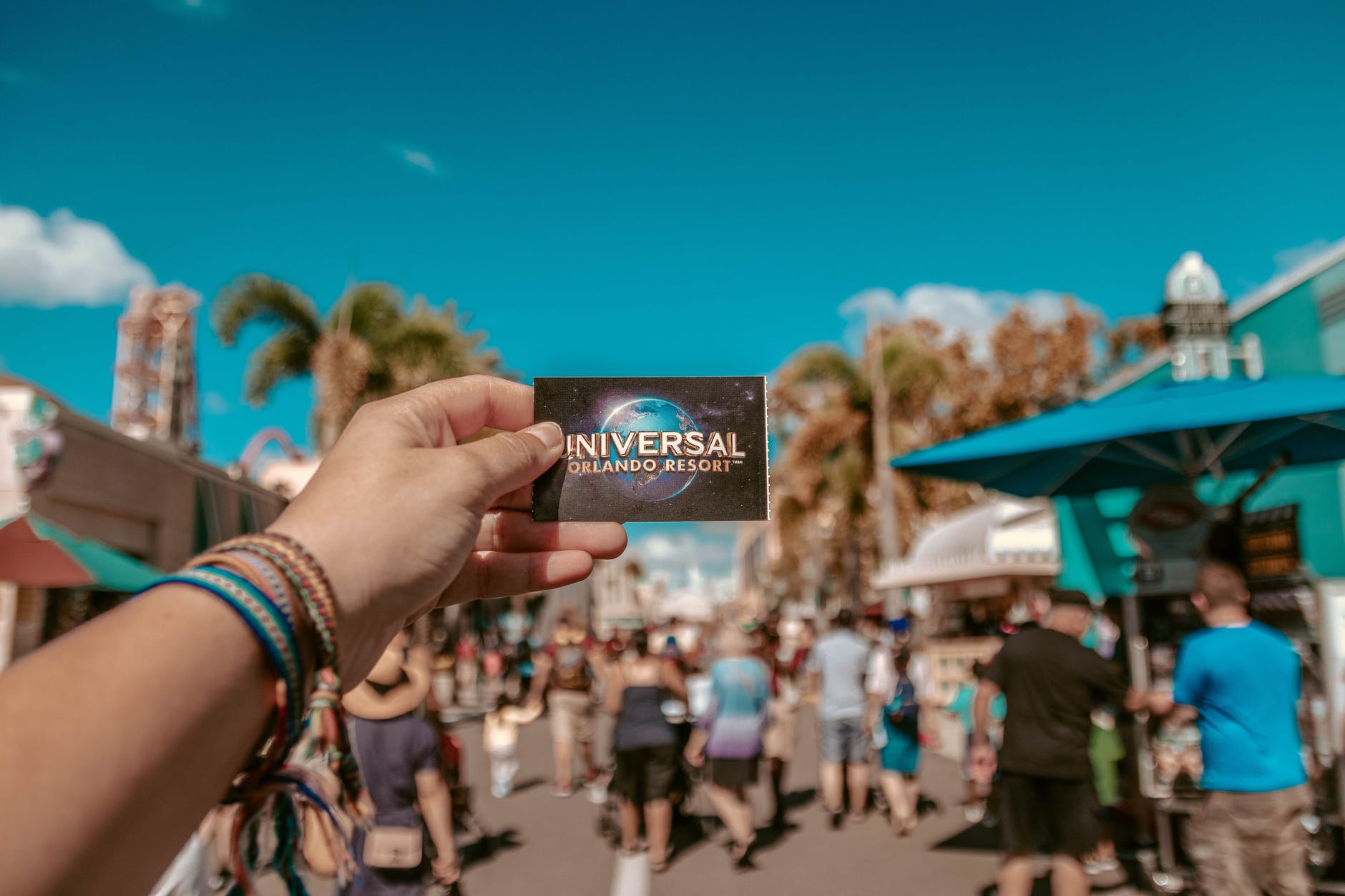 How To Visit Universal Studios Orlando?
Walk
You can actually walk from most Universal hotels. Hard Rock is the closest and Cabana Bay is the furthest requiring a 30-minute walk.
Shuttle
If you have young kids like mine who are possibly going to struggle with the walk home after a day at Universal, there is a free shuttle from Cabana Bay Beach Resort. The shuttle bus dropped us off at a central hub and it was a simple escalator up to the top level. From there, an airport-style security check takes place before taking the travelator to CityWalk, just outside the theme park entrances.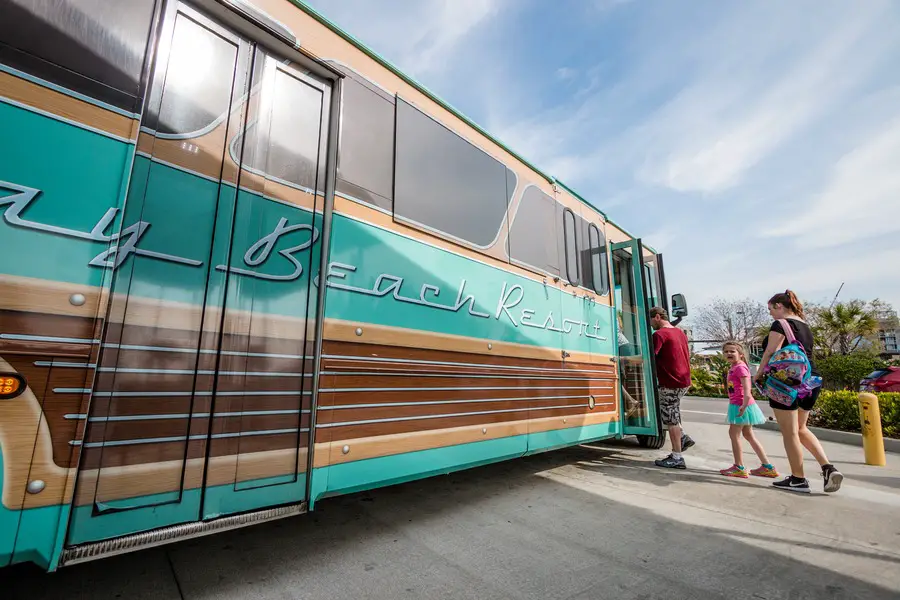 Drive
You can park at the same hub, but parking costs are similar to Disney at $20 per day, per car. If you leave your car at the hotel, overnight parking is $12 (see latest prices).
Boat
Wanna do something really cool? You can catch a boat from any Universal hotel to CityWalk.
Ride
Lastly, while in the park, if you want an experience of just resting your aching feet take the Hogwarts Express train to make your way between the 2 theme parks. It's a mini show and it changes in each direction so make sure you travel both ways.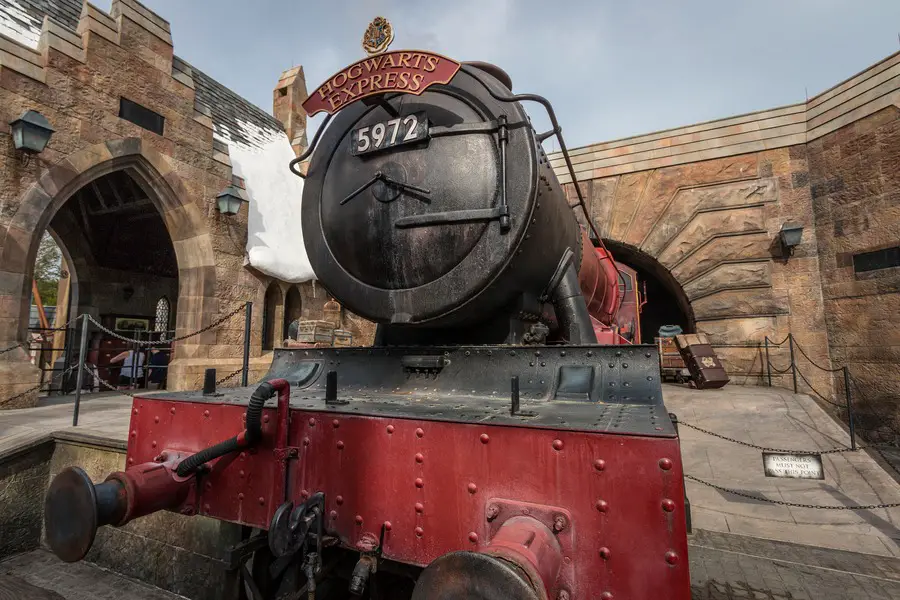 What to know before going to Universal Studios?
There are actually 2 Universal parks in Orlando – Universal Studios Florida and Universal's Islands of Adventure. Plus, on top of those if you are a magic-loving Harry Potter fan you might also end up spending the entire day at The Wizarding World of Harry Potter, which spans both parks – Diagon Alley in Universal Studios Florida and Hogsmeade in Universal's Islands of Adventure.
Not a magic fan? Don't you worry, there is so much more to Universal than Harry Potter. For instance, Mia's favorite ride (that we went on more than 5 times) was the Hollywood Rip Ride Rockit. It features 3 world-first maneuvers — the Double Take (the world's largest non-inverted loop), the Treble Clef (track built in the shape of the musical symbol), and the Jump Cut (a spiraling negative-gravity move).
The worst part about this ride? My son, Caius was too small and subsequently very upset that he couldn't come on with us. The best bit? You can choose your own music to ride with. So each time it's like a new ride! But choose quickly, I got a random country song after taking too long – an interesting choice for a rollercoaster!
Which rides to go on first at Universal Studios Orlando?
Escape from Gringotts
What should I not miss at Universal Studios Orlando? Nearly every Harry Potter ride, but this one is our family's favorite. You first enter the Gringotts bank underneath a hot fire-breathing dragon. The queue moves fast as you pass through the bank's grand marble lobby where goblins are working. Then we were strapped in for a multi-dimension 3D thrill ride with special guest Harry and Voldemort. My 5-year-old wanted to ride without his glasses as he found the accompanying 3D film too scary to watch, but enjoyed the actual movement of the ride.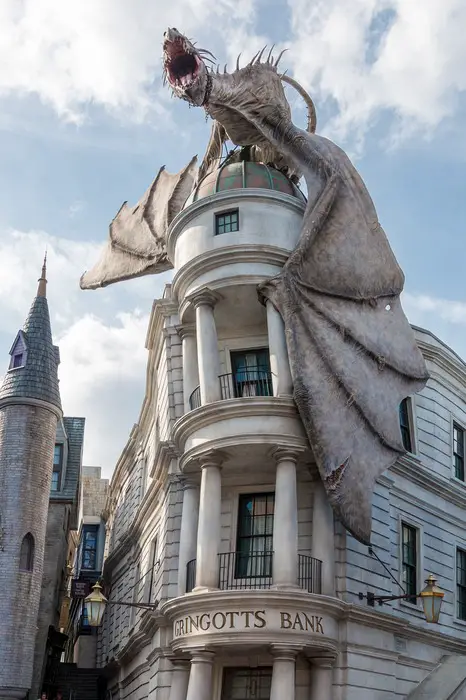 Scarier than above is the Harry Potter and the Forbidden Journey ride in the Hogwarts castle. There is a height restriction, however, both my kids got through and were promptly terrified of the flying dementors, dark visuals, and loud, scary noises. If you have youngsters (mine were 6 and 5) perhaps give this one a skip!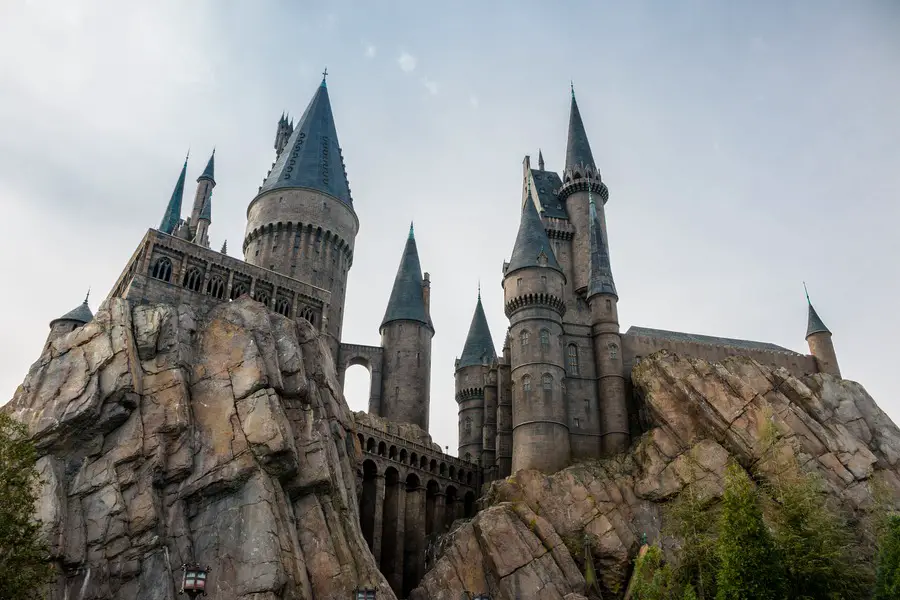 Despicable Me: Minion Mayhem
Of course, my kids' favorite. Gru starts by addressing the audience, before leading us through a despicable display of fart sounds that fill the air with the smell of bananas. My kids could not stop giggling. After the wait, you head into an auditorium for a 3D roller-coaster cinematic experience. There's always a queue, but if you use the Express Pass you'll be in quicker than a fart. A must for both kids and adults. Get your cute Despicable Me shirt for fun shots!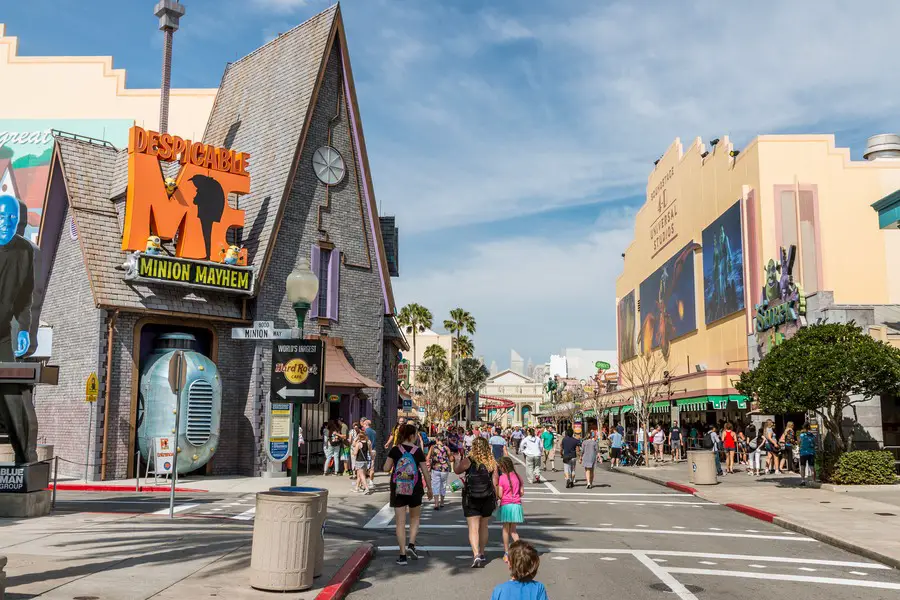 Mummy's Revenge
One of my favorite rides and surprisingly also my 5-year-old son loved it. My 6-year-old daughter did not want to even try. So you might like to utilize the child swap for this dark ride. It's a roller coaster through the shadows with hot flames, scarab beetles, and, of course, mummies. For adults, this is an awesome ride!
Simpsons Ride
This gyrating ride through the world of the Simpsons was a family favorite, but even with the Express Pass the queue can be quite long so can I recommend starting here at the beginning of your day. However, while you are waiting in line you will get to watch reruns of your favorite Simpsons episodes.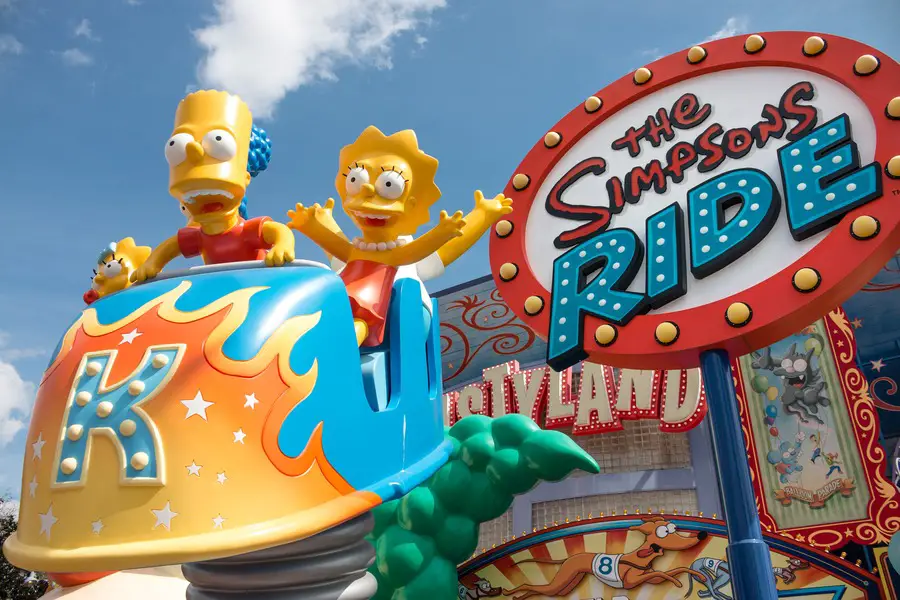 What should I not miss while at Universal Studios Orlando?
Blue Man Group
Since you're already in Orlando, why not take the time out to see the Blue Man Group. I first saw the Blue Man Group in New York without the kids, so when I heard they were in Orlando I jumped at the chance to take the family. I couldn't wait to introduce them to one of the most amazing live shows I'd ever seen.
The Blue Man Group has a permanent home at the Sharp Aquos Theatre, a building right outside Universal Studios in CityWalk. Why not tag the show on one evening after finishing at the theme park?
Also, loved that while the show contained some elements from the show I had seen in New York, it also included new, surprising segments.
If you want to hear your child laugh, take them. Never have I heard my 5-year-old son laugh so hard. It's the perfect family show! And the ending is phenomenal.
When choosing seats make sure you pay special attention to the "Poncho" zone. You may not want to get wet. While the theatre seats 1000 people, it seemed any seat was a winner, as all zones are arranged in such a way that you will always have a good view.
What is Blue Man Group? I feel it's best described as a comedic rock concert, theatre production and dance party all rolled into one. that probably doesn't help. Maybe, just go see it!
Tickets can be purchased at the door, although seating is limited. So it's best to buy online, plus it's cheaper.
Crayola Experience Orlando
This was so adorable for my young children and a great way to exercise their creativity away from the theme parks. Plus, it gave me some time out as they wandered from exhibit to exhibit in a safe, enclosed space. The full review is here.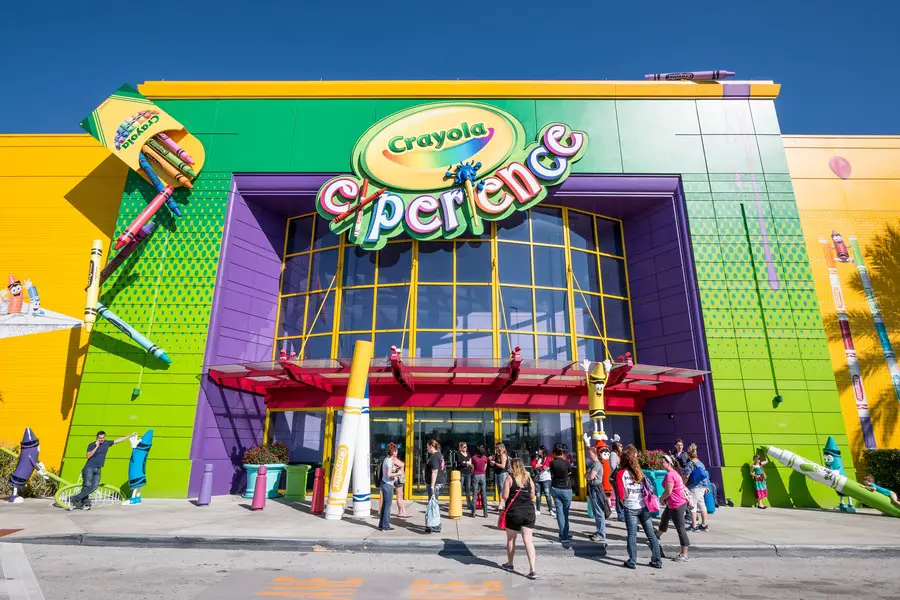 Disney World
Wouldn't be in Orlando without a trip to Disney. And while plenty of young families are flocking to Disney World every day, I actually preferred Universal Studios Orlando.
The crowds are thinner, it costs less, and the rides are way crazier. Sure, the Magic Kingdom is a magical day out for young kids, but if you had to choose just 1 park (and love adrenaline-pumping thrills) then Universal Studios Orlando takes the cake.
But if you have the time (and money) up your sleeve, do both. Read about my top-secret VIP Disney tour here – I did 3 parks in 1 day!
Check cheap online ticket prices here.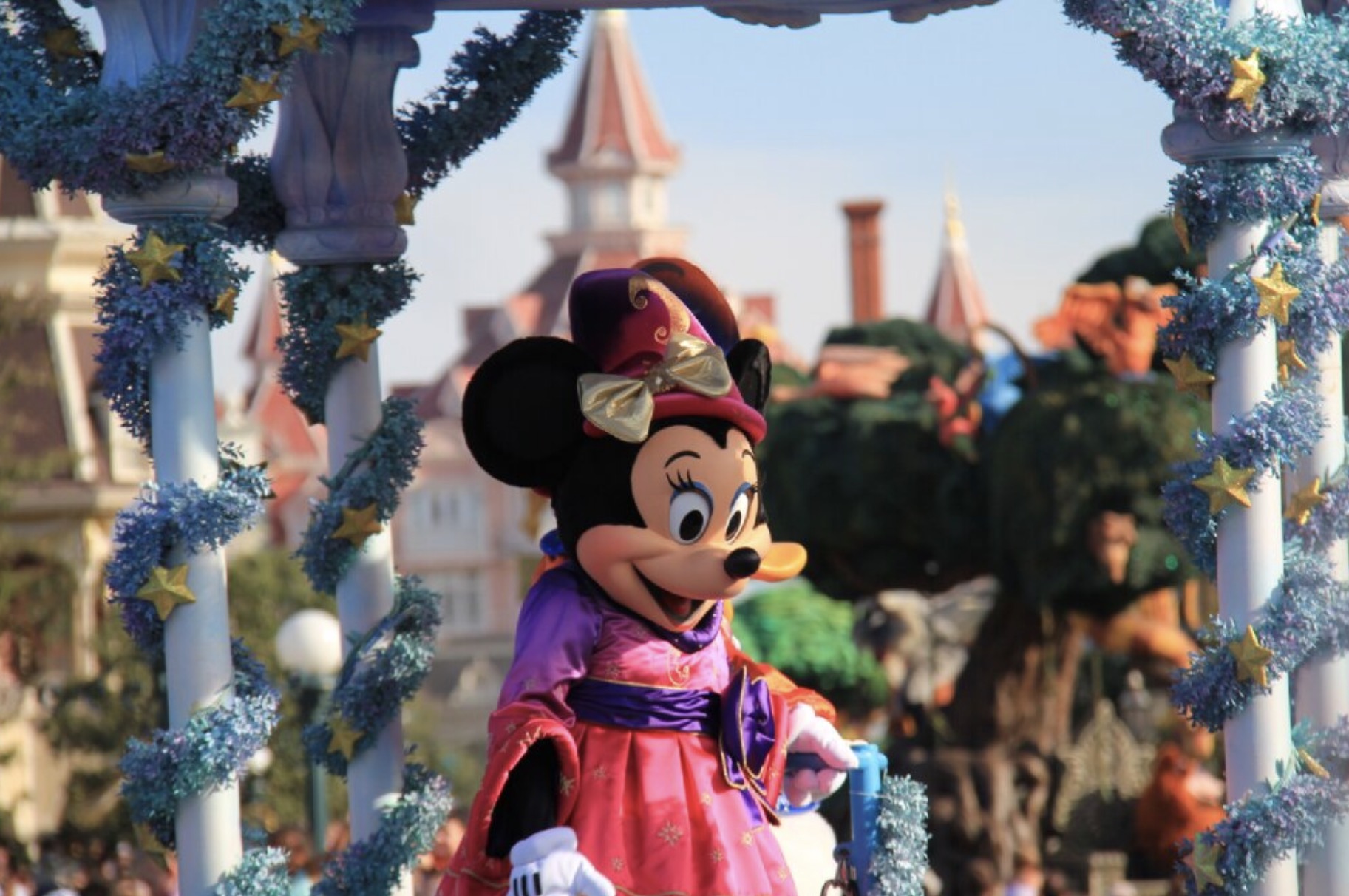 Top Mom Tips For Universal Studios Orlando
Child swap
If there is a ride both adults want to go on, but not the children this is the key. Line up together and then one adult can ride with a pass. Once the ride is finished you hand that pass to your second adult and they can skip the queue and jump on as a single rider, while you take your turn to watch the kids. Often there is a child swap room, so the kids don't get bored waiting for the big kids (eg. mom).
Bag swap
We used the child swap service a few times, but you can also utilize this for a bag swap. If your bag/backpack is too big for the lockers (or contains fragile/valuable items) simply have one person in your group wait with the bag/s in the child swap room and swap once your party finishes the ride. Our backpack did not fit in the lockers outside several rides, because of photography equipment. I also didn't want to get wet on the water rides, so found this service just as handy.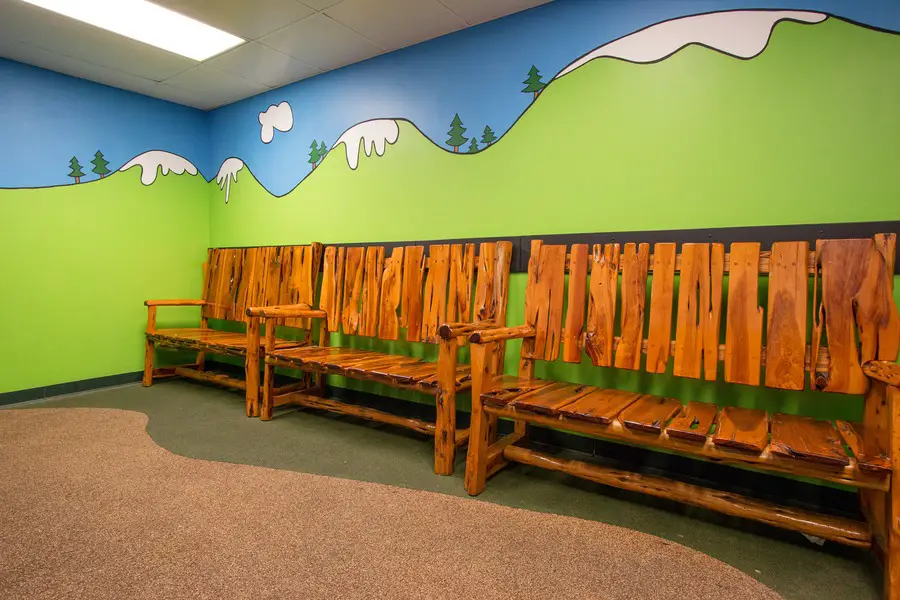 Men In Black tour
Want to see something different? On a slow day like ours before Spring Break in March, we asked a team member to show us the giant immigration room at the Men In Black ride.
Ministry Of Magic phone booth
Oh, I love this one! Dial 62442 (MAGIC) on the red phone booth outside Leicester Square Station, to connect you directly with the Ministry of Magic (for free).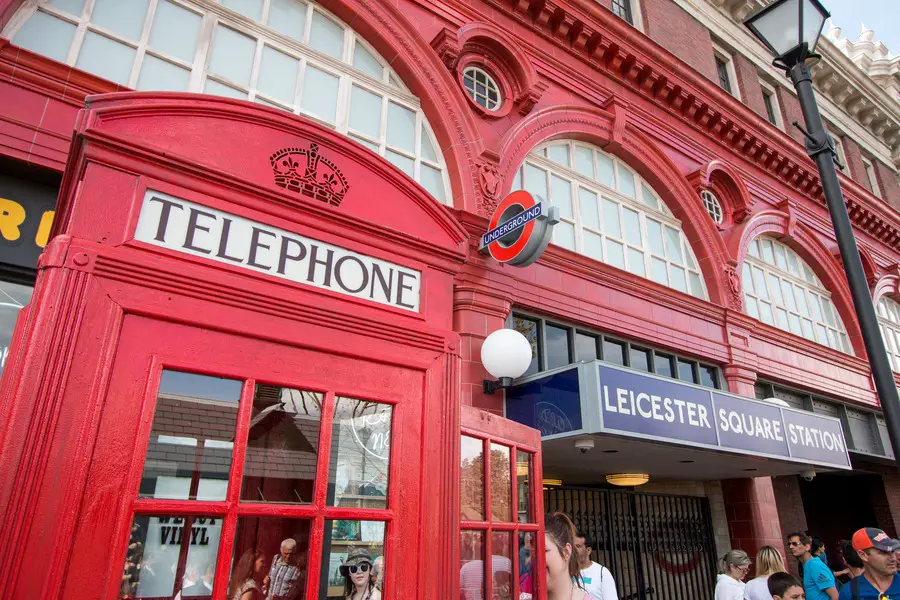 Harry Potter postcards
Way to make your friends jealous. Send a postcard from Hogsmeade Village and it will get a special Hogsmeade Village postmark.
Secret songs
Mia's favorite rollercoaster actually has "hidden tracks". After lowering the restraints on the Hollywood Rip Ride Rockit push and hold the ride's logo for around 10 seconds. When you release your finger, a number pad will show up. Enter a three-digit code, then push enter, and a mystery song corresponding to the code will be played. Most of the tracks are located between 101-132, 301-312, 501-508, 701-718, and 901-904. If you hit a different number, you'll hear the default song.
Bring your own food
Kindly, Universal Studios allows you to bring your own food into the park. So if you spent your last dime on the Express Pass then go ahead and bring your own snacks and lunch to eat at the picnic tables across the road from Mel's Drive-In near the lake. But take note, a cup of popcorn at Disney World will set you back $8, at Universal, it's less than $6!
Be a star
Arrive 70 minutes early to the Fear Factor show and you could be cast in the live show. But beware participants eat some pretty disgusting creepy crawlies!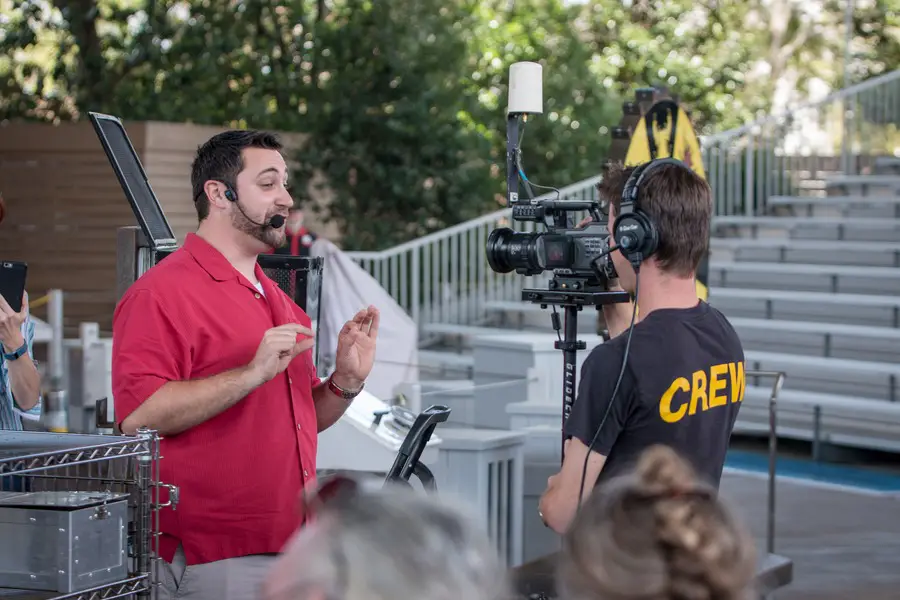 Use the app
Make sure you download the free Universal Studios Orlando resort app. The best part of the app is the section where you can check wait times minimizing your downtime. We found it fairly accurate and I loved the interactive map feature, which gives you directions from wherever you are to the ride you want to get to.
Avoid the crowds
Use the Crowd Calendar by Undercover Tourist to predict what days are better for visiting so you spend more time on rides and less in queues.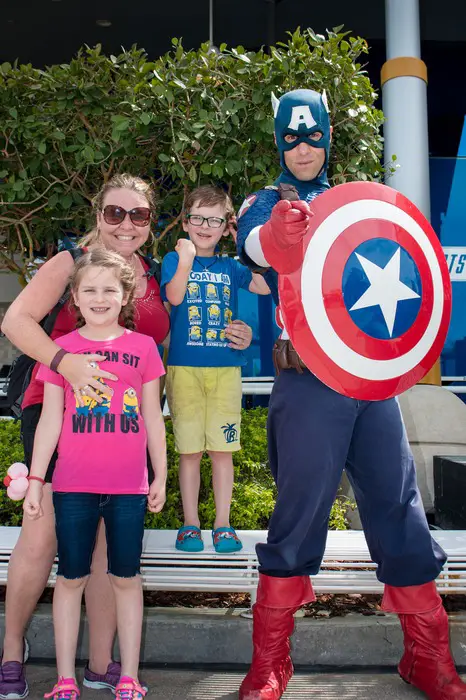 EWE Wrap Up
Yep, it's that easy. The Universal Orlando planning guide, Mom, will help you organize an awesome family vacation at Universal Studios Orlando… quickly.
If this how to do Universal Studios Orlando didn't help you, I don't know what will. You could try checking a Universal Orlando VIP tour cost, but if time and money are a priority this is your ultimate guide on how to do Universal Studios Orlando.
We all know what kids look forward to at theme parks, but I'm keen to hear from the moms. What part are you most excited about doing? Lazing by the pool? Thrilling roller coasters? Or the giant pink donut? Share it in the comments below.
LOOK HOW EASY IT IS TO PIN THIS!
COVID TRAVEL TIP
2020 and 2021 haven't been the easiest years to travel in and safety is at the top of everyone's list. If you are comfortable with traveling, please travel responsibly and within the rules of each destination you visit, being aware that those rules change frequently and may be different from your home country.
If you are traveling in 2020/2021, can I recommend:
Wear a face mask in countries that require you to do so. 
Bring hand sanitizer and wash your hands on a regular basis.
Check official websites before your trip for the latest updates on policies, closures, and status of local businesses.
Book a hotel with free cancellation in case you need to change your plans at the last minute.
Choose travel insurance that covers you for COVID.
Always book in advance to aid and assist in social distancing.
FOMO - do you have it?  Well there is no need to Fear On Missing Out here at Explore With Erin. Sign up to receive updates directly to your in box. I won't spam you, but I do promise a whole lot of awesomeness. What are you waiting for? Join Me!