All parents know that planning any type of activity with kids can turn into a real problem. Meeting everyone's wishes while also trying to organize a great time on holidays can be quite challenging when you have kids. Yet, with a little bit of advanced preparation, optimism, and a good checklist, anything is possible. So, let's create a good checklist. Let's see what you need to do to have a great vacation with your kids stress-free. This is how to plan such a vacation.
Give some choices
Let's start by choosing a destination. A family vacation will be fun only when everyone enjoys them. Hence, all participants should like the chosen place for a vacation. However, accommodating everyone's needs and desires can be tricky. For example, parents may want to chill by the beach and do close to nothing all day. They deserve it, after all. Yet, kids will want to stay active and jump from games and entertainment all day long. Teenagers, on the other hand, may want a good internet connection or some TV tours around the city. The best thing to do is try and find a destination that can have a little bit of everything.
Also, depending on the age of your children, you may want to give them equal choice in choosing a family holiday destination. Don't just force children to go with you wherever you want, hear them out first and take their opinions into account so they experience ownership over the vacation with you.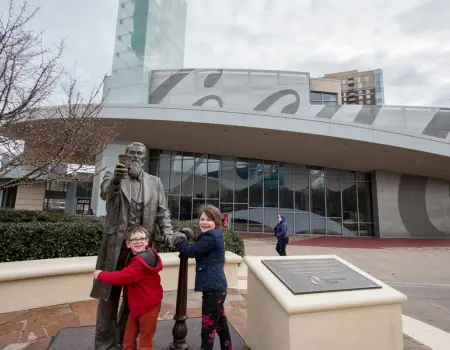 Budget
Budgets always make up the largest part of vacation planning. It takes some research to learn what places and at what seasons you can afford as a family. Sometimes it's best to travel off-season to make the most of lower prices and fewer crowds. However, off-season often means missing school and colder weather, which can be difficult for kids. So don't be tempted by lower prices before you learn the whole deal. You may even order some research with essaypro professionals to save some time here.
Moreover, budgeting for a vacation can include many hidden costs that one may forget to include in the original plan. It's especially true when traveling with children. You don't know how much they may fall in love with local ice cream or some form of entertainment. Thus, expanding your budget for some extra spendings will prevent uncomfortable situations in the future.
Cover all bases
Planning vacations with children often require extra details. Checking the fastest car routes with toilet spots. You may need to make visas before the trip and make final purchases before flying. In addition, you can also inform the hotel staff about extra needs and special accommodation requirements if you have any, like a special diet, allergies, etc. At this point, you may also finalize the dates and make final work arrangements.
Stay well and healthy
Before going on vacations to new regions, better consult with your doctors first. See whether you need any vaccines for local diseases, especially for your children. Check out the COVID-19 situation in the country you are about to visit. Each state has its own mandates for travelers these days. Make sure you follow them precisely. For example, some countries expect children of certain ages to be vaccinated while others don't.
In addition, see what first aid kit you should take with you for the trip. Depending on where you're going, some medication may not be accessible or present in the pharmacies.
Let your children pack
Here is where many parents make mistakes. They think that their kids (regardless of their age, by the way) won't be able to pack. It's rarely true. If your child is old enough to express their desire verbally, they are fully capable of showing things they need to have on vacation. So let them have the first try at packing. See what they would love to bring and then build on that. Those are the important things they would most likely miss in a foreign place. Of course, you will have to help them out and finish packing yourself. Yet, they will feel more in control of the situation and stay more excited about the trip.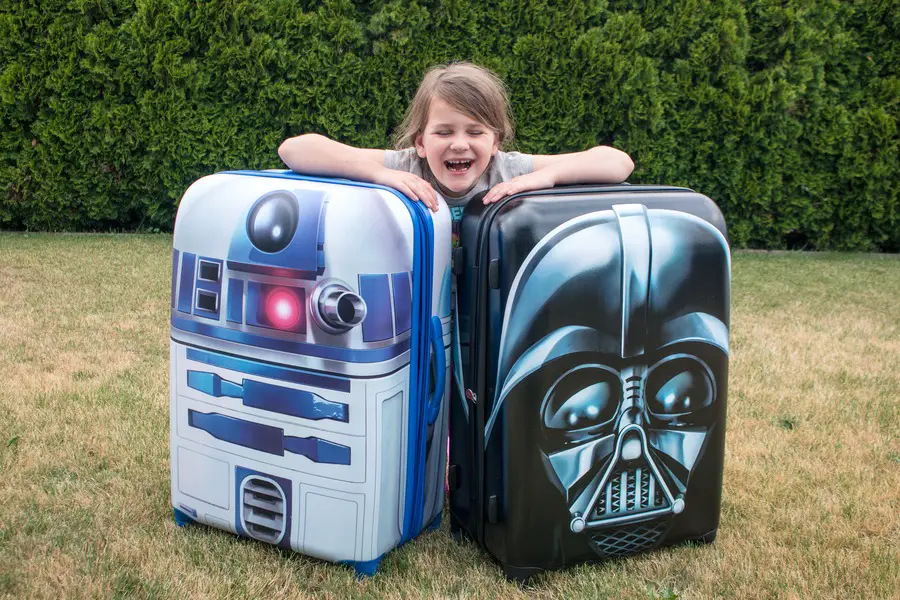 Prepare your children for the trip
If you haven't traveled far with your kids, now is the best time to prepare them for the whole experience. For example, if your child has never been to an airport before, you may explain to them how they work before your family gets there. Airports are large, loud, and confusing. You don't want your child to get scared. Also, explain what to do if they get lost, like seeking help from people in a particular uniform or getting to an information booth. Of course, no one wants such a situation to happen. Yet, it's better to get prepared for anything than have the stress of a lost child in a busy airport.
FOMO - do you have it?  Well there is no need to Fear On Missing Out here at Explore With Erin. Sign up to receive updates directly to your in box. I won't spam you, but I do promise a whole lot of awesomeness. What are you waiting for? Join Me!