Chicago is a bustling, exciting, busy city. But I was also surprised to find it brighter, cleaner, culturally rich, and more diverse than I expected.
And more than all those things I was surprised to find a city that loved children. There are so many things to do in Chicago with kids! It's easy to see why visitors fall in love.
Having visited Chicago on multiple occasions I have to admit the top things I wanted to know were:
1. Is there in December?
Because let's face it Chicago feels like winter many months of the year. And while our first visit was in summery August, our next visit was in chilly December so give me all the indoor Chicago attractions.
And 2. Are there free ?
Lucky for you I answer these questions and many more in the best 15 things to do in Chicago with kids below.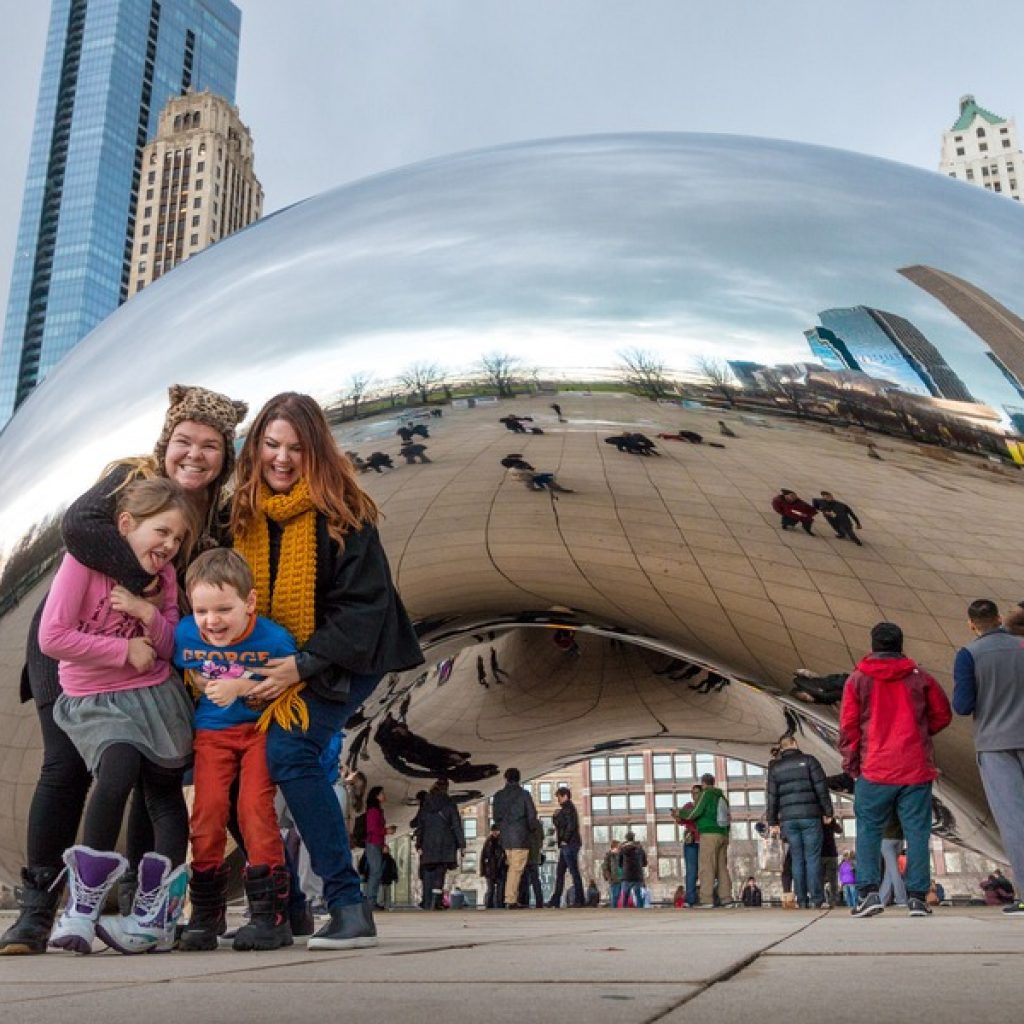 Is Chicago Child Friendly?
With a beautiful lakeside location and a plethora of activities to check out, Chicago is one of the best cities in the US to explore with kids like the Chicago childrens museum or the free zoo.
So is Chicago a family-friendly vacation? Yes! Even the most notable Chicago attractions are kid-friendly.
Is Chicago toddler friendly?
I took my kids when they were quite small and we did not run out of things to do from Millennium Park to running along the Chicago River or visiting a theme park.
Is Illinois family-friendly?
Americans love Chicago as the home state of Abraham Lincoln. We loved Chicago for its excitement, adventure, and, yes, the history. We visited a few times with the kids as Illinois is very family-friendly.
Is good for families?
Lincoln Park is as family-friendly as the rest of Chicago. There are tons of amazing restaurants, and plenty of playgrounds, and the streets feel safe.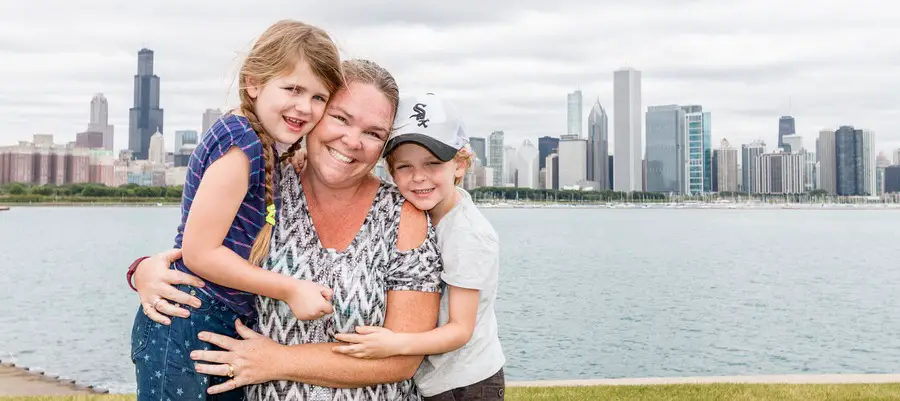 A Lonely Planet book may be a good start for things to do in Chicago, but if you want a personal review then read on for my kid's 15 favorite things to do in Chicago on your next visit.
1. Visit the FREE
Not many cities have a free inner city zoo. But Chicago does! And free things to do in Chicago with kids are always a plus.
We had a little trouble finding the Lincoln Park Zoo via public transport, but when we did make it, it was well worth it with 35 acres of parklands and animal exhibits including lions, polar bears, and gorillas.
Founded in 1868, Lincoln Park Zoo is one of the oldest zoos in the United States with about 1,100 animals and some 200 species.
My recommendation is to skip the kiddy train, which only does a small, uninspiring loop. Instead, use the ride coupons on the carousel.
2 .
The Shedd Aquarium is beautifully nestled along Lake Michigan. We found it a little difficult to reach by public transport so opted for an Uber.
This Chicago landmark opened in 1930 and at one time was the largest aquarium in the world. It's still huge.
The Shedd Aquarium has over 32,000 animals and we needed at least 3 hours to see all the marine life.
The kid's favorite feature was the Oceanarium, a vast, bright hall with views of the lake outside. And of course the SpongeBob 4D movie.
My favorite was the Wild Reef. It was the first time I'd seen a natural-style wave motion replicated in a man-made aquarium.
3.

The
This Chicago history museum is as well-known as the national museum in London or New York and on the same grand scale.
The Field Museum is one of the largest museums of its kind in the world and was loved by every one of our family, including the kids.
It's located not far from Maggie Daley Park in the Loop community area of Chicago.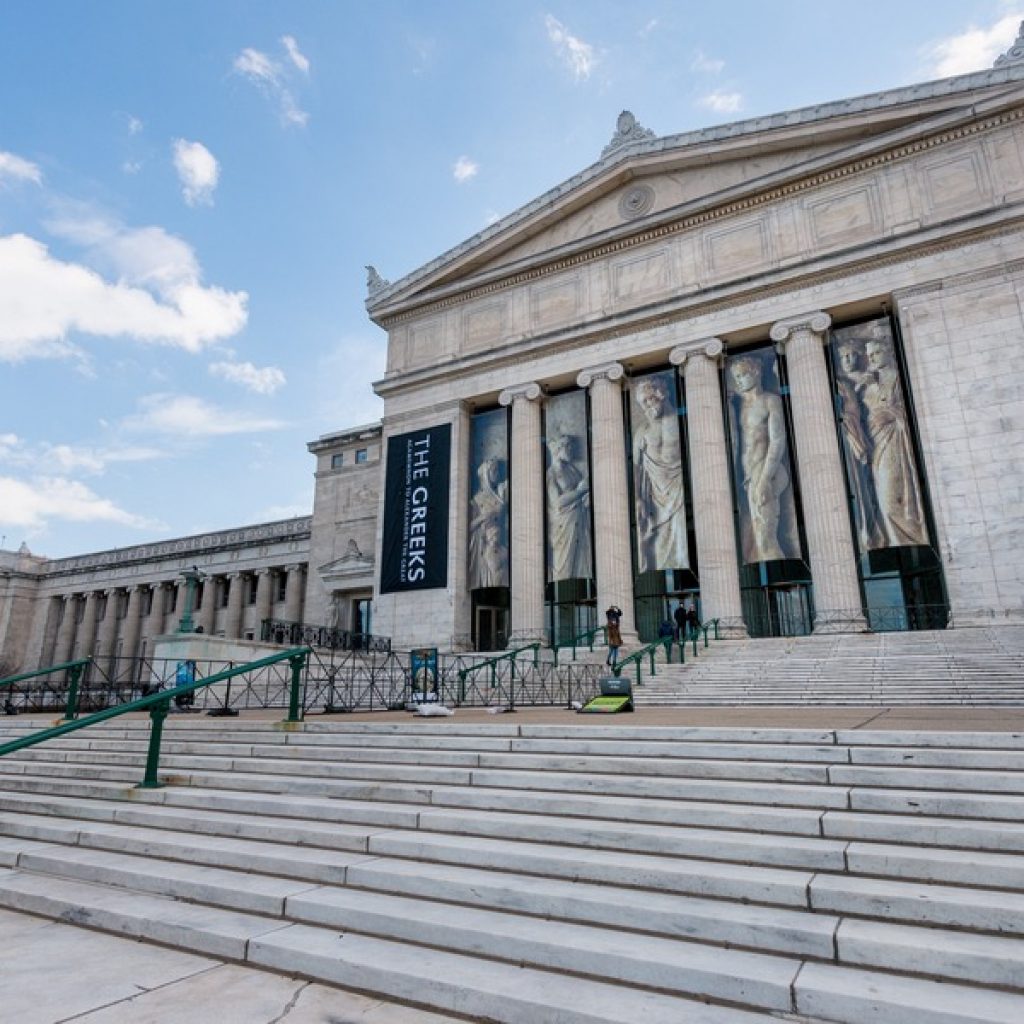 The highlight of this museum is Sue, the most complete and best-preserved Tyrannosaurus Rex fossil in the world. She is in the entrance standing at 13 feet high and 42 feet long and believed to be around 67 million years old.
My favorite exhibit was also the Lions of Tsavo in the Mammals of Africa section.
While the kids squealed and giggled their way through the Underground Adventure. The exhibit convinced them they had shrunk down smaller than the size of an ant and they got to explore life under the ground.
There is so much to do at the national museum so examine a map and plan out your day. You may find a day is not enough.
Check discounted tickets here.
4. Enjoy the from Navy Pier
Navy Pier is a 3,300-foot-long pier above Lake Michigan and is one of the most visited attractions in the entire Midwest USA. Also, it's Chicago's number one tourist attraction.
And it's easy to see why. The pier park has a giant Ferris wheel, multiple other fun rides, and delicious street food. Or just watch birds scouring for fish in Lake Michigan.
5. Inside play at the Children's Museum
While you are at Navy Pier you might find yourself what can I do inside during the chilly parts of the day. Chicago Children's Museum is located at Navy Pier.
Three floors of excitement for any child. My two children dug for dinosaur bones, climbed a three-story schooner, pumped water, made real wood art with hammers and nails, dressed as fire-fighters, painted, fished, and shopped at a grocery store. They were convinced it was better than American girl place.
Honestly, it was hard to drag them away.
Check the museum's website for up-to-date admission pricing and hours.
6. Hop On Hop Off Chicago
One of my favorite things to do in any city is the hop-on-hop-off tour. It's the perfect introduction to any city. And the Chicago Trolley was no different.
This time we tried something different and took a trolley in addition to a double-decker bus. It was just as scenic and since we caught the first loop of the day, we had it mostly to ourselves.
There are plenty of places to hop off in Chicago, so make sure you keep your map handy for the enjoyment of millennium park, Chicago river, the Field Museum, Garfield Park Conservatory, Grant Park, and so much more not listed here.
Check discounted tickets here.
7.
We did use a Chicago Citypass to get into most attractions because I found once you visited three you more than made your money back. Check discount pricing here.
While on the hop-on-hop-off above I noticed the beautiful domed roof of the Adler Planetarium positioned at the end of South Lakeshore, surrounded on 3 sides by water, and one of the best views of the Chicago skyline.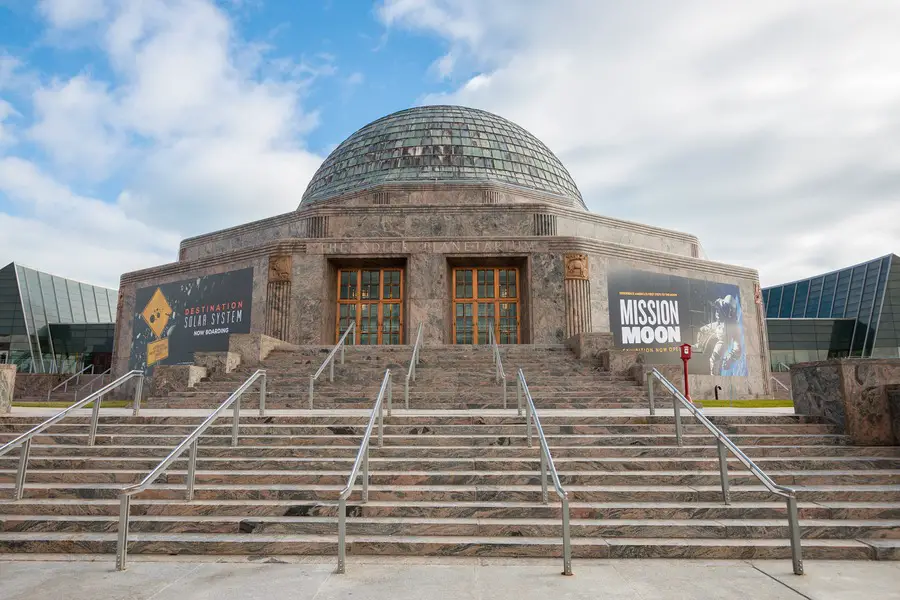 Adler Planetarium is America's first planetarium, founded in 1930. It holds extensive space science exhibitions, 3 full-sized theatres, and a significant collection of antique scientific instruments.
During our visit, we checked out quite a few of the shows, but the "Destination Solar System" inside the Grainger Sky Theatre was the favorite.
Make sure you allocate enough time for the planetarium as it's spread over multiple levels. Kids won't be bored with all the hands-on kid's sections and endless exhibits.
If the planetarium is not up your alley then you can use your CityPASS to visit the Art Institute instead.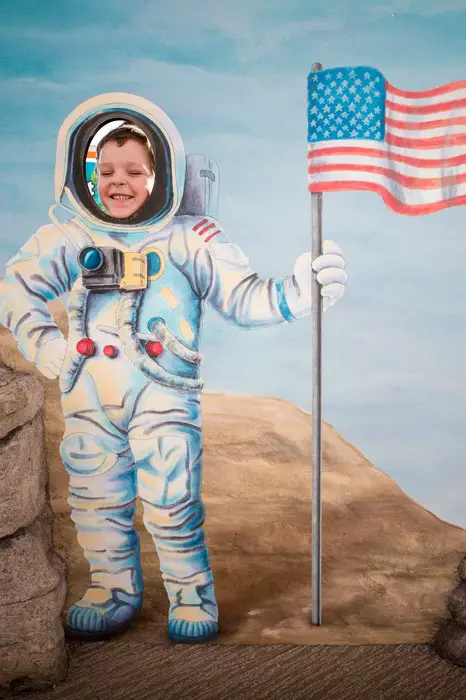 8. Take in a baseball game
If you haven't heard of Wrigley field, then I don't know where you've been. And while I didn't visit that one I did head straight to the US Cellular Field to take the kids to their very first baseball game.
Chicago is famous for two great baseball teams – the Cubs and White Sox. And we were lucky enough to watch the Chicago White Sox take on the Boston Red Sox
It was electric.
The night we attended was superhero-themed and characters roamed around the entire evening. My kids particularly loved the dedicated play area where they could play their own baseball and enjoy other interactive games. Remember to bring sneakers – no shoes, no play.
9. Have breakfast on The Ledge at
103 floors above Chicago's streets you get to enter Skydeck Chicago, The Ledge. A glass box located on the 99th floor of Willis Tower.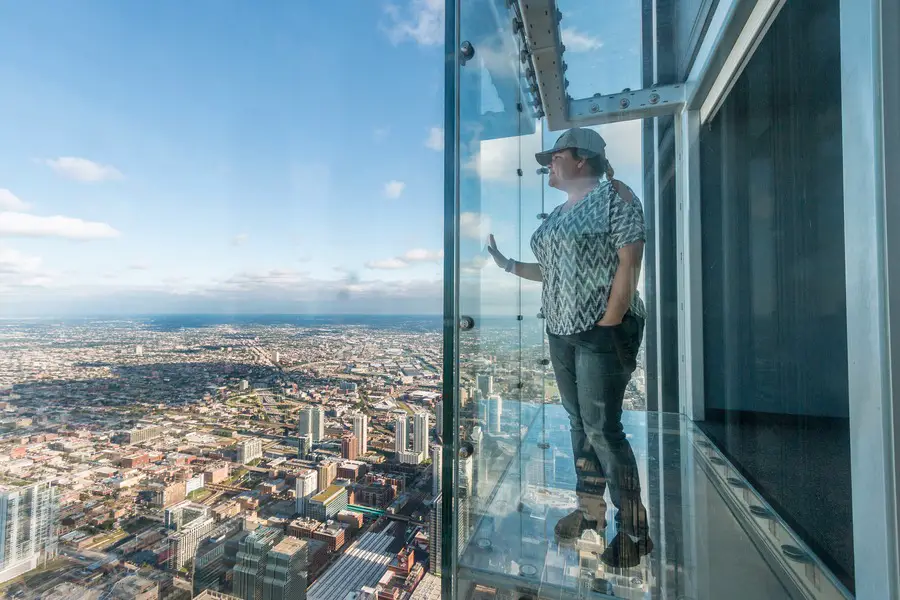 Willis Tower is a 1450-foot skyscraper in Chicago. The tower has 108 stories and was the tallest building in the world for 25 years.
We enjoyed a must-do experience and got to have breakfast all by ourselves at sunrise high above Michigan Avenue in Willis Tower.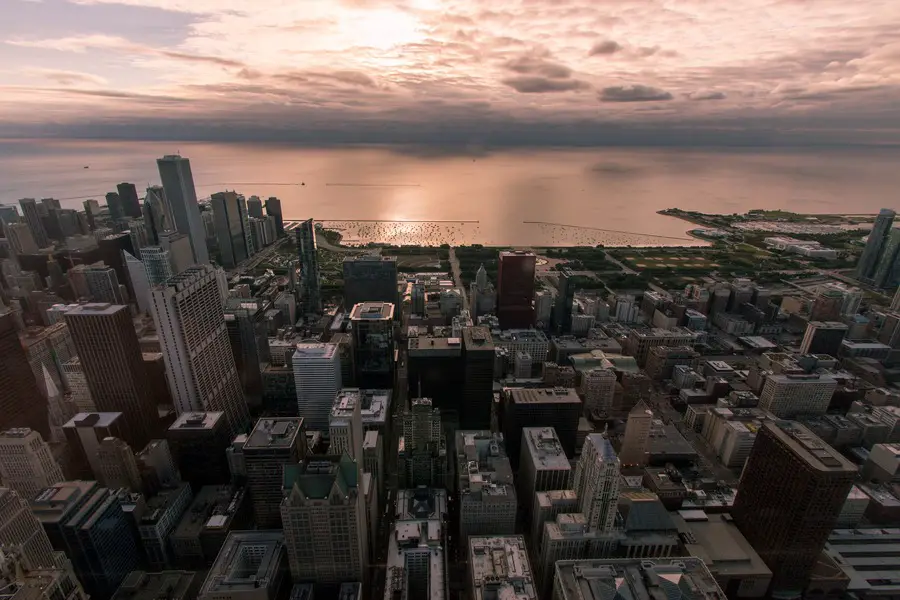 My kids and I spent lots of time out on the Ledge, let me know if you could do it. It's not for the faint-hearted as it is the highest observation deck in the United States.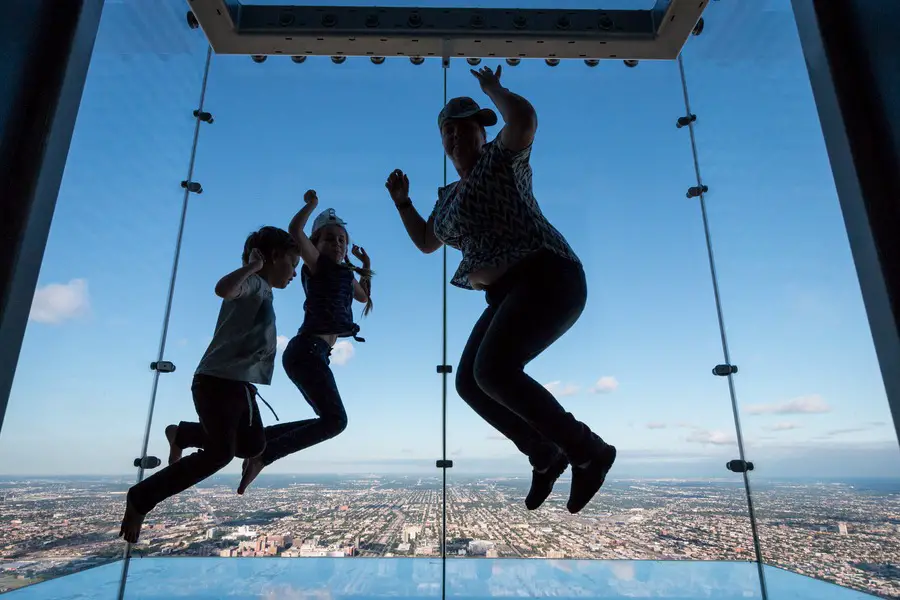 Check discounted tickets here.
10. Take a visit to all the parks
Take your pick. Visit Millennium Park and the gorgeous Cloud Gate, or more fondly the silver bean. Don't forget Lurie Garden here too.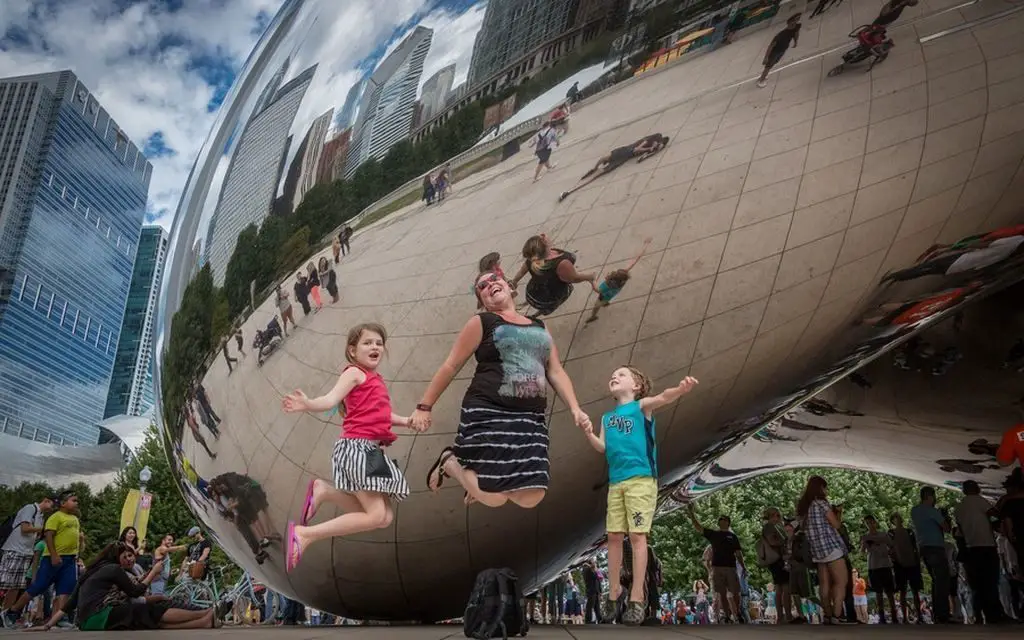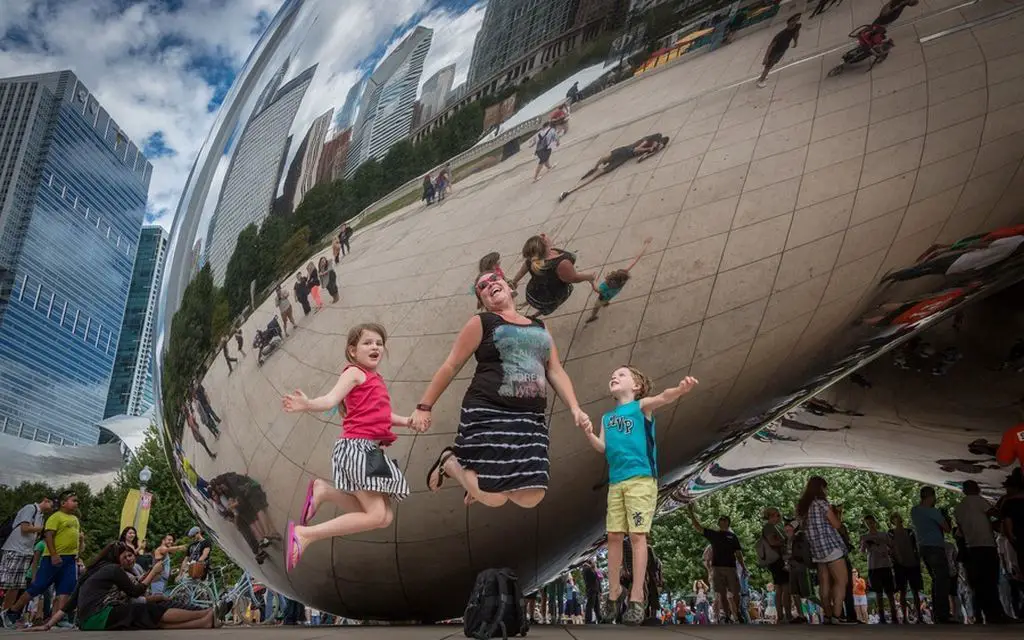 Take a walk past the Chicago River to Maggie Daley Park for a 3-acre Play Garden featuring an Alice in Wonderland, Charlie, and the Chocolate Factory vibe.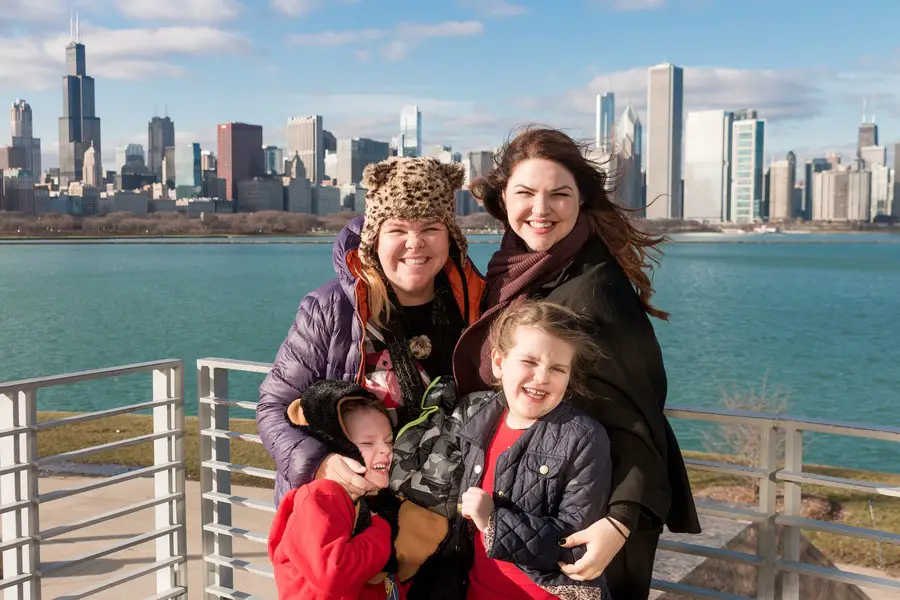 Then head past the Art Institute to Grant Park to teach the kids some history.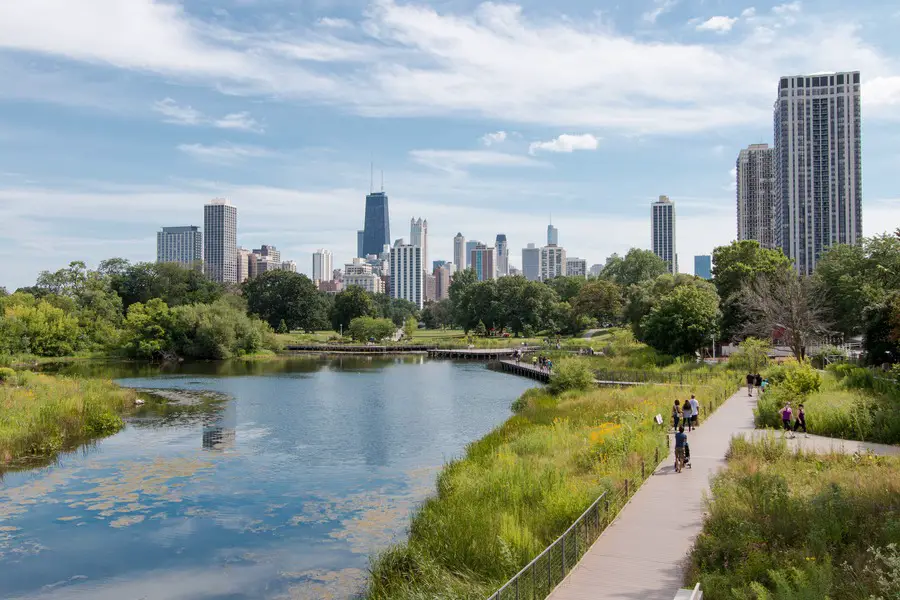 11. Make friends with the locals
If you don't want to spend money on the Chicago card or a paid tour, then consider a guided local tour of Chicago.
We made friends online with a lovely lady who had an Airbnb apartment that we stayed at during one of our visits. And she was also kind enough to show us around her favorite parts of Chicago.
We ate at an authentic Mexican restaurant, strolled through fabulous playgrounds, wandered around Chicago botanic garden, and ended the evening with warm summer Puerto Rican dancing.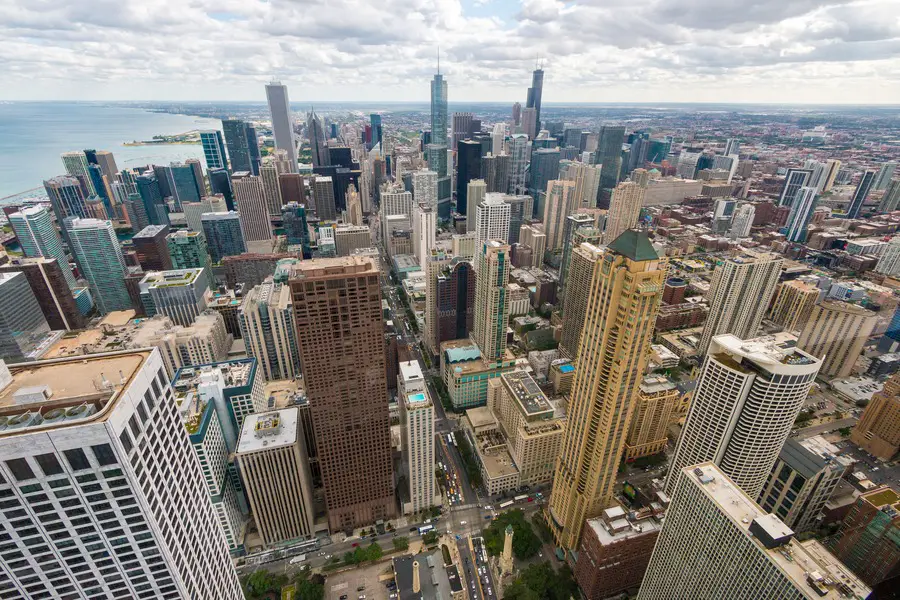 12. Eat pizza, lots of pizza
Speaking of food in Chicago, you can not visit Chicago without trying one of the very many famous pizza restaurants. Because pizza is different in Chicago.
We took a Viator tour of the best pizza spots in Chicago to make the best use of our time. Now I may never eat pizza again, but my kids are still asking if they can have more Chicago deep-dish pizza.
13. Take the kids to the Chicago children's theatre
With a theatre show named "Chicago", you know this city will have its fair share of productions. You'll find Chicago Shakespeare theater, Emerald City theatre, and even the kids have their own Broadway Playhouse at Chicago childrens theatre.
We took our kids to see Fancy Nancy The Musical by Emerald City Theatre and it was brilliant. The kids were enthralled the entire time and came out singing, dancing, and twirling around in feather boas.
14. Find the kids a sitter
Okay so I may have cheated, but kids love sitters, as much as adults love a night out on the town. My sister and I got to head to a comedy show at Second City Theatre where all the big-time actors honed their improv talent before they were famous.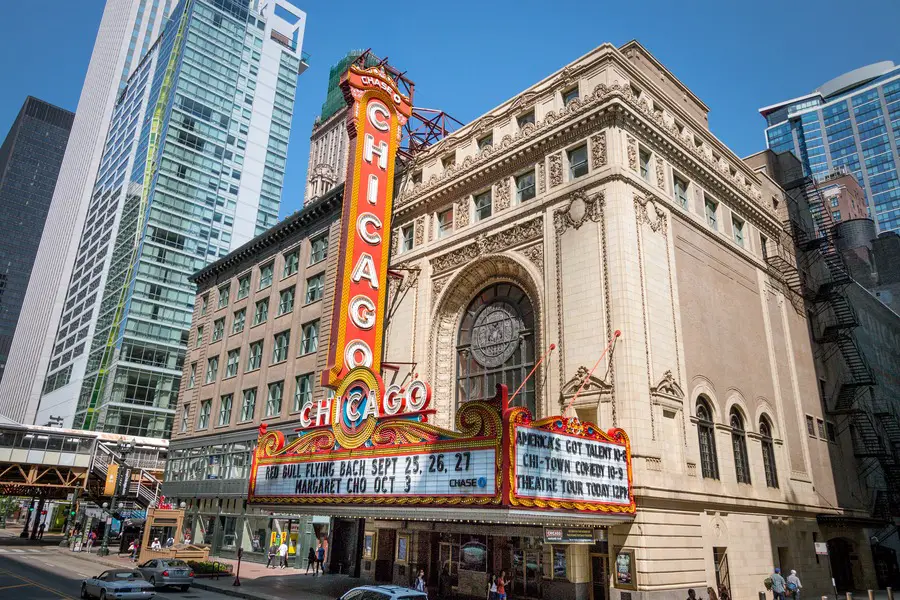 I have never laughed so hard as I did when watching Panic on Cloud 9 at Second City theatre. The sticky tables and fried food added to the charm of the small theatre and my first time watching live comedy was a complete success.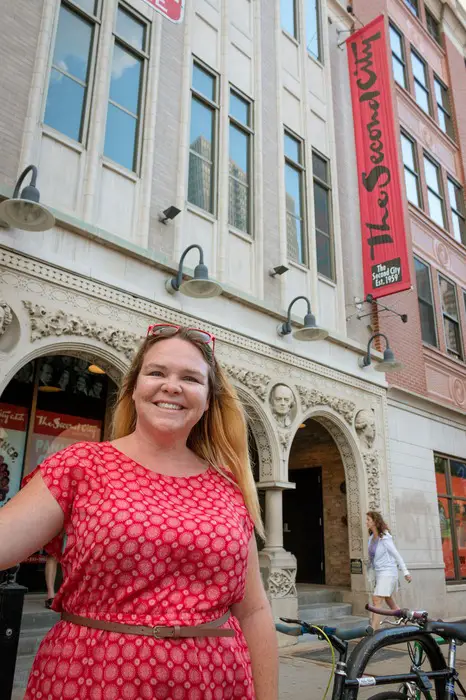 15. Stay in a family-friendly hotel
If you are looking for the perfect kid-friendly Chicago hotel I would recommend Embassy Suites Chicago Downtown.
Most Embassy Suites properties have an atrium-style layout complete with a waterfall, bridges, a large dining area, and panoramic elevators. And despite being located steps from the Magnificent Mile in downtown Chicago, this hotel was no different with its 11-story atrium and blooming foliage.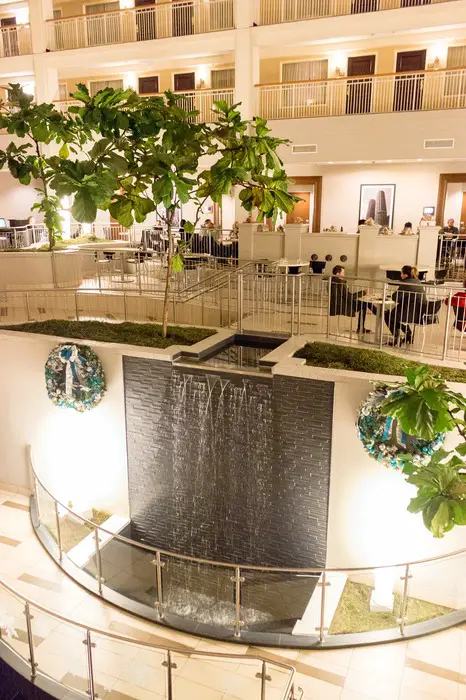 But what really makes it family-friendly is that all guest rooms feature a separate living area and sleeping area.
Next
Choose Chicago is an invaluable resource to find more best places in Chicago and it helped us make the most of our time in The Windy City. 
This list isn't exhaustive, because there are hundreds of things to do in Chicago with kids. What would you add? Share your comments below.
LOOK HOW EASY IT IS TO PIN THIS!
FOMO - do you have it?  Well there is no need to Fear On Missing Out here at Explore With Erin. Sign up to receive updates directly to your in box. I won't spam you, but I do promise a whole lot of awesomeness. What are you waiting for? Join Me!