The kids and I have been living in Melbourne for 2 years now. We have slurped all the freakshakes, dined in the best restaurants, and seen a lot of fun. Whether it's Melbourne finest weather or a more often rainy Melbourne day it's not fair that I keep this fun to myself. So here are 30 things to do with kids in Melbourne, I challenge you to do them all!
Location: 26 Star Cres, Level 1, Harbour Town, Docklands
In a day where Instagram is king and selfies are queen, you can't miss Artvo. My kids and I love this place. We spent a good 2 hours taking thousands of photos throughout themed rooms like Under The Sea, Ancient Egypt or my favourite – the travel room.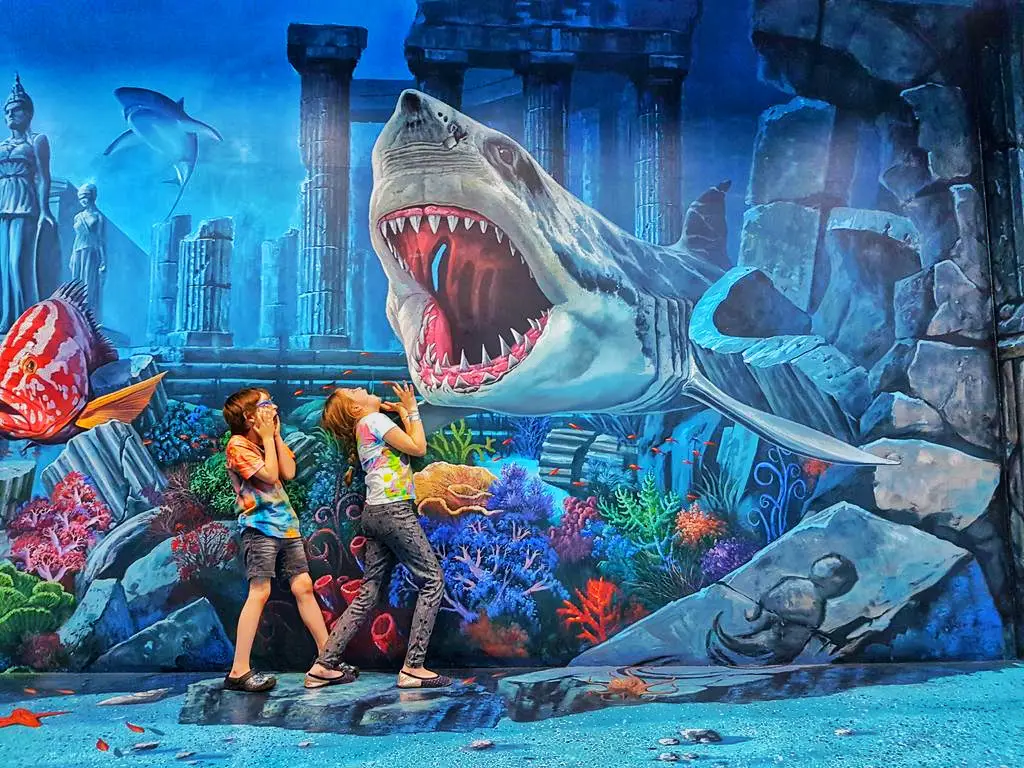 Location: Corner of Flinders Street and King Street, Melbourne
We've visited several Sealife's around the world and they never disappoint. The bright and colourful rooms bring sea creatures to light so that the kids barely realise they are learning while fascinated with natures finest creatures under the sea.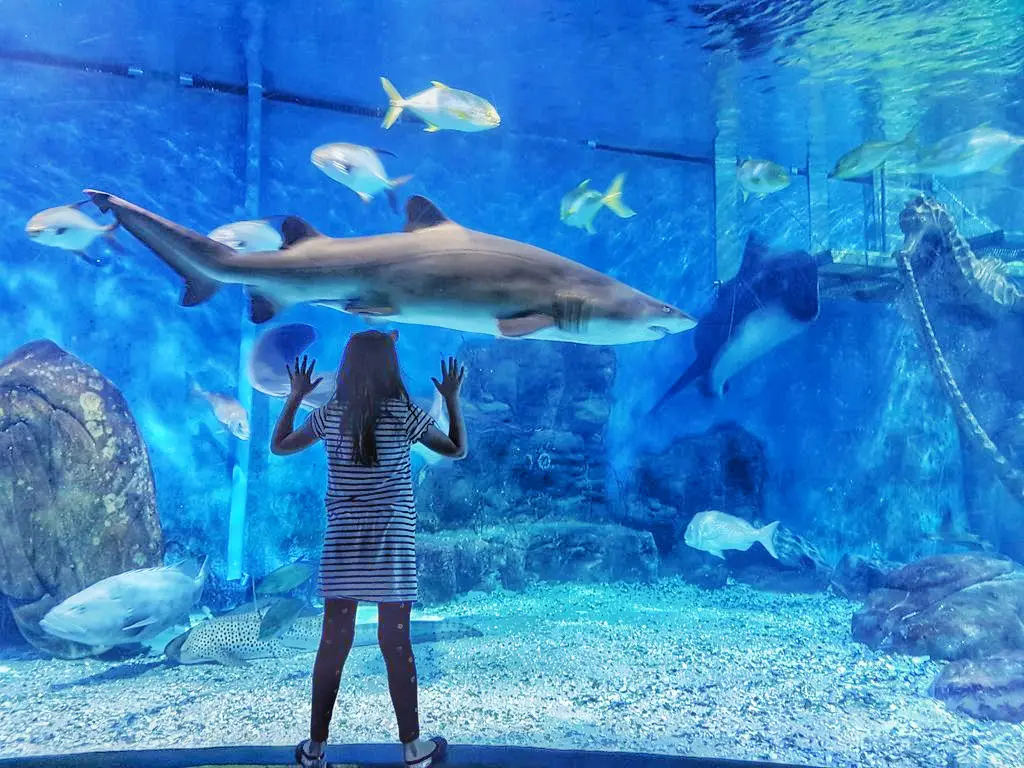 Location: Level 2, Chadstone – The Fashion Capital, 1341 Dandenong Road, Chadstone
My kids love Lego and no one was more surprised than I to find out Melbourne had a Discovery Centre here. Complete with rides and multiple Lego building areas.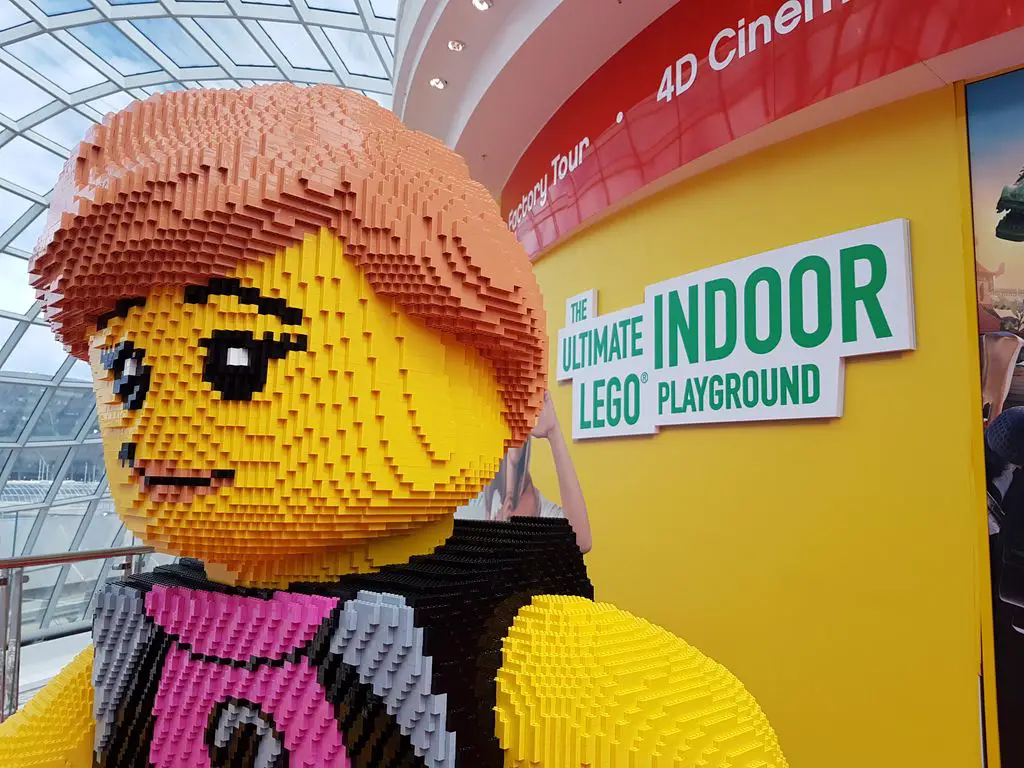 Location: 18 Lower Esplanade, St Kilda
Luna Park is an iconic landmark in Australia perfect for things to do with kids in Melbourne. How could it not be with a giant toothy mouth as an entrance? Overlooking Port Phillip Bay, the historic park has been around for more than 100 years.
It's like Santa Monica Pier, without a Pier. A carnival-theme park alongside the ocean. The most famous aspect of the Park is, by far, it's Scenic Railway Roller Coaster. A large wooden classic-styled coaster that speeds around the entire park. In fact, it is the world's oldest continually operating roller coaster, opening back in 1912. I managed to take a ride and that thing is bumpingly scary! An effective, albeit temporary, cure for my thrill-seeking personality.
A large public parking lot is available nearby (set you back just over AUD$11 for the day), or you can take the train (Balaclava station) or tram (line #16 or #19).
Location: Hangar 4, 236 Wirraway Rd, Essendon Fields VIC 3041
With more than 100 interconnected trampolines, Bounce Inc. is like a colourful jump party on the moon. Plus the Bounce Inc. branch we visited at Essendon Fields is also home to the Supertramp, Australia's biggest trampoline. At 5×5 metres it's impossible not to be impressed.
My kids' choice was unanimous. They loved the long trampolines that launched them into a huge airbag, while I was quite partial to the aggressive bouncy dodgem ball game.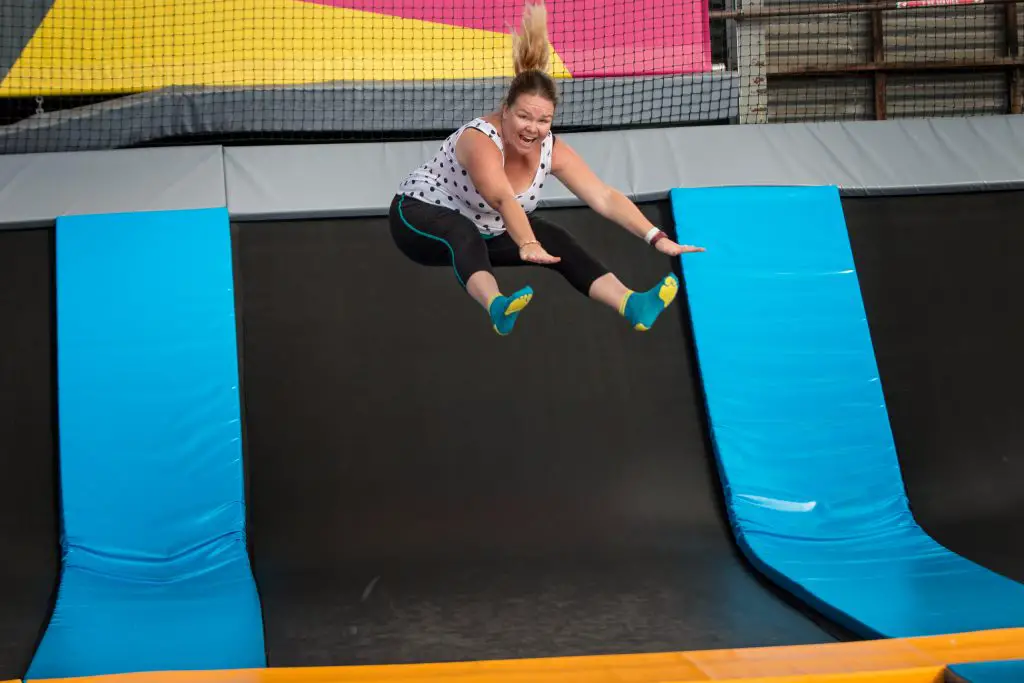 Location: 444 Warrigal Rd, Moorabbin
Willing to put your own skills to the test beside your kids? This indoor rock climbing place has more challenges than any Ninja Warrior relay or Spartan Race. Kids can hold onto a bar that is pulled high up before they can't hold out any longer and they let go sliding down. It's Australia's longest vertical drop slide. Climbing sessions run on the hour, every hour for one hour.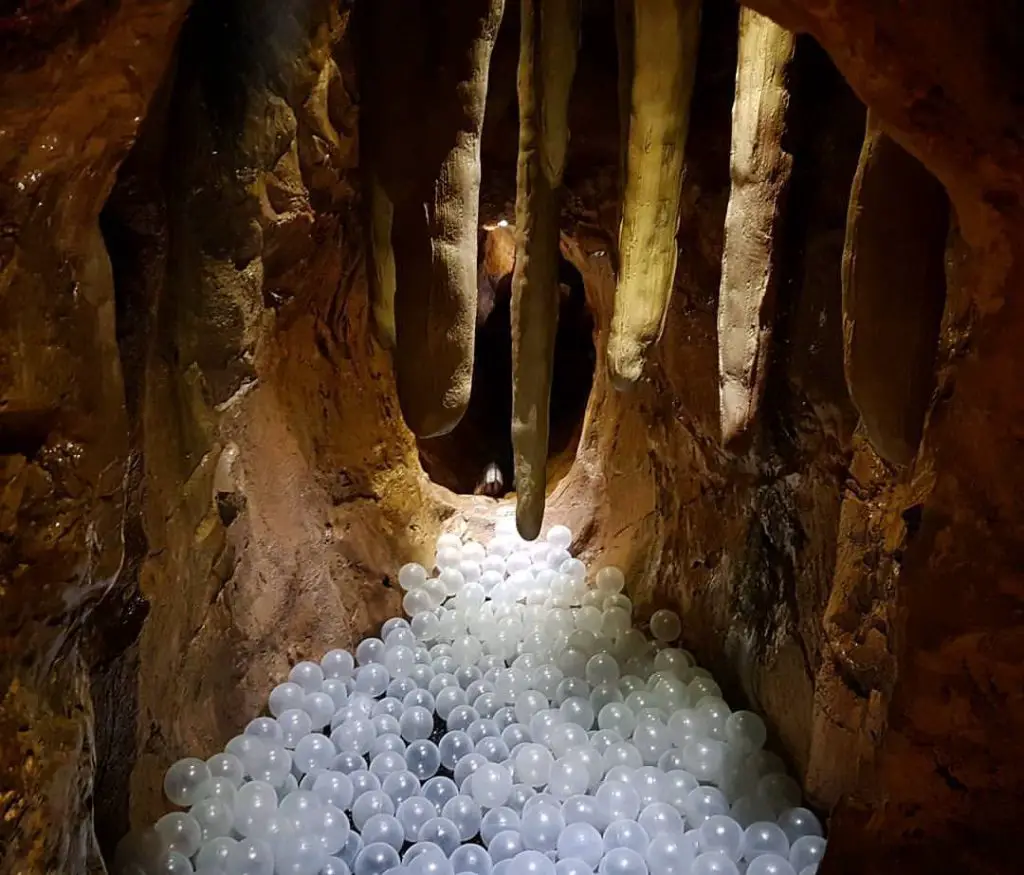 Location: 2365 Plenty Road, Whittlesea
There are 3 water parks just outside of Melbourne. Adventure Park Geelong, Gumbuya World and Funfields. The kids and I recently attended Funfields, since they had just opened up a heated wave pool. Plus, they have 3 world record water slides
It's not the biggest water park in the word and it's a far cry from the parks you'll find in the US, but it does have some pretty fantastic slides. It has 25 rides and the Gravity Wave is a must!
Tip: The ground can get hot. Our kids ended up wearing socks on most slides to stop their feet from burning.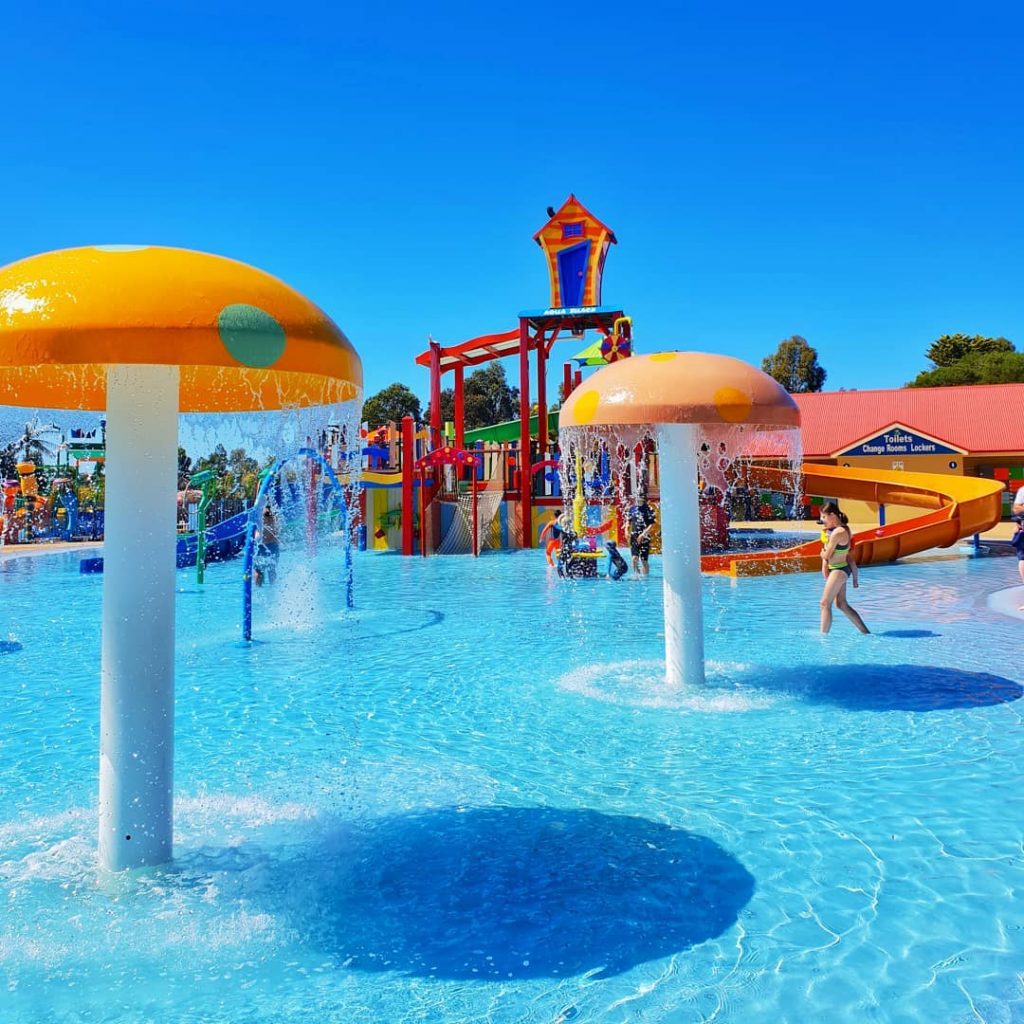 Location: 121 Forbes Rd, Leigh Creek 
Australia's only land of myth and adventure. It's not something you expect to see out in the Victorian countryside. A castle. But there it was.
Knight tournaments, theatre productions, a bouncing castle and a maze. This place was great fun for the kids. My son loved the sword fighting the most.
Tip: The majority of activities are outside based rug up – it gets really cold out here.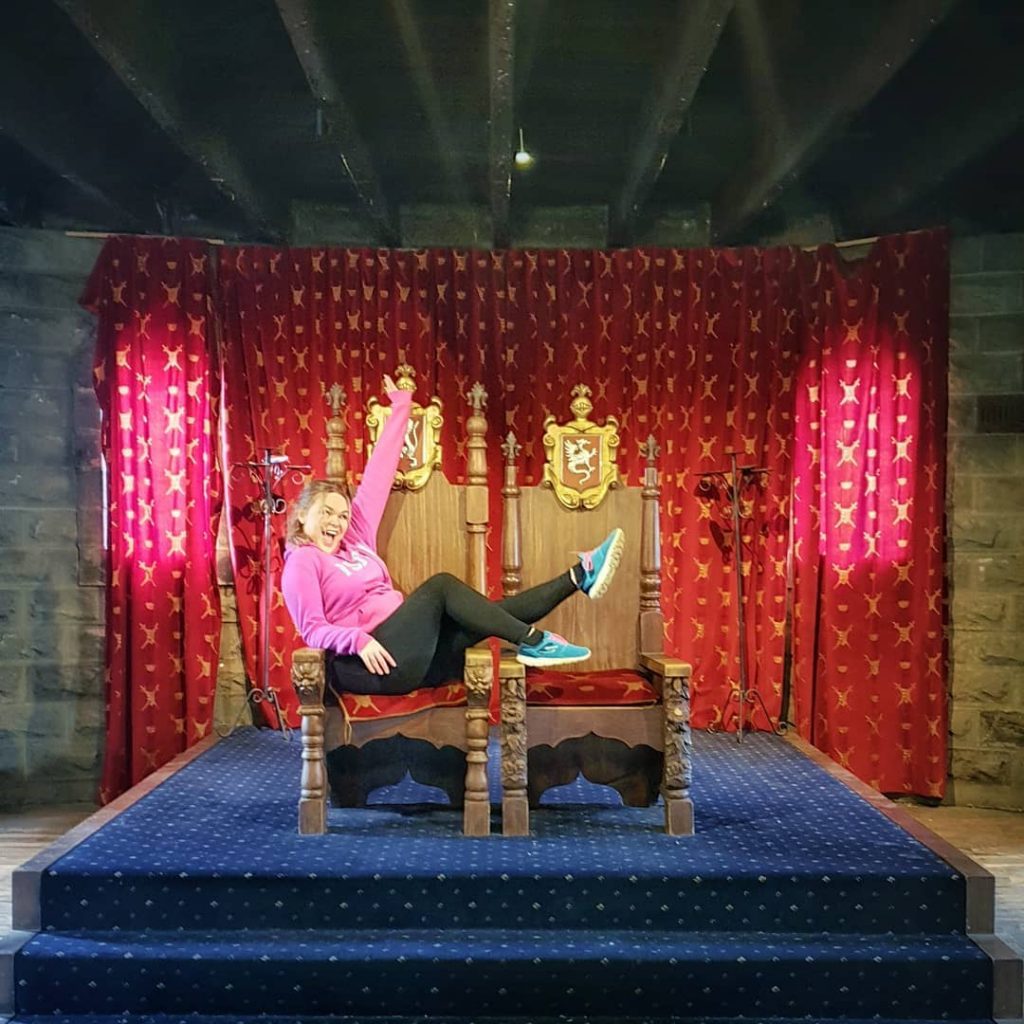 9. See A Live Show or Exhibition
Melbourne is synonymous with arts, theatre and culture. For families, it is no different. There is always something on in Melbourne and some of our favourites while being here have been:
Disney on Ice – We go every year
Who doesn't love Disney and when it's on ice, it's even better! This year Mickey is celebrating a birthday.
Silvers Circus – They move around the state so they are always close by
Do not miss the end! The motorcycle stunt is jaw-dropping. Acrobats, humour, cute tiny dogs. My son says, "it keeps getting better and better."
Santa's Magical Kingdom – Held in December
Great for little ones. You'll find snow, an act ( we saw the circus), small rides, crafts all for one low entrance fee.
Peter Pan Goes Wrong – I laughed so hard
If you ever get a chance to see this. Go! It was one of the funniest shows I have seen. The kids and I both loved it.
Harry Potter and the Cursed Child – Limited time only
Can't go wrong with Harry Potter and it's only playing in Melbourne. Are you coming to see it?
10. Playgrounds
Australia is abundant with beautiful free public playgrounds for children and Melbourne is no different. Some of our favourite things to do with kids in Melbourne:
St Kilda Adventure Playground – Off Neptune St, St Kilda
This is a special playground only open at certain times, so check opening hours before arriving. It's like the hippie-era playgrounds in the neighbour's backyard – but much bigger.
Slightly strange compared to more modern playgrounds, but also great fun with a flying fox, climbing structures, trampolines, cubbies, natural play spaces and heaps more. The ethos it's promotes focused on the importance of free play and controlled challenges for children is aligned with my personal educational philosophy. In short, that means not wrapping children in cotton wool. The only problem, street parking can be hard to find.
Hays Paddock – Longstaff St, Kew East
One of the best playgrounds in Melbourne with ultra-futuristic toilets!  Slides and swings, see-saws, toadstools, springers, large rope climbing frame, large hammocks, a big sandpit and more.
Victory Park Ascot Vale – Cnr Epsom Rd and Langs Road, Ascot Vale
This large wooden playground was built in 1998 and features an array of slides, walkways, towers, sandpits, monkey bars and swings. A nearby covered area with benches and a BBQ is great for a party too.
Boathouse – 3 The Boulevard, Moonee Ponds
Another wooden playground along the Maribyrnong River. It's situated under shade sails which is helpful during hot, sunny days. Kids will enjoy slides, monkey bars, swings, cubby houses and more. And if you get hungry there's an adjacent restaurant.
Black Sapphire Pirate Ship – 22 The Blvd, Aberfeldie
This is a great park with a full pirate ship.  A huge area for flying kites or cooking a family BBQ. It's positioned beautifully on the river and has full toilet facilities.
Royal Park Nature Play – Gatehouse St, Parkville
My kids loved this giant nature playground. There's a big hill to roll down and plenty of water, sand and activity play. Great for birthday parties.
11. Polly Woodside
Location: South Wharf on the banks of the Yarra River next to the Melbourne Exhibition Centre and the Melbourne Convention Centre
We were attending a kids' day at the nearby Convention Centre when we passed by old Polly Woodside. They had a sale of AUD$5 entry per person so we let the kids go take a look.
The ship was built in Belfast, Ireland back in 1885 and has a 10-storey main mast. The kids enjoyed playing pirates on board the deck and even received some booty as they exited through the gift shop.
12. Beaches
The beach is not far from Melbourne's city centre, and the suburbs wrap around Port Phillip Bay like a horseshoe. We visited a few gorgeous spots including:
St Kilda – 6 km south of the city centre is Melbourne's favourite beach. Home to Luna Park and plenty of other recreational activities. It also happens to have some of the best bakeries in Melbourne so save up your calories next time you visit.
Brighton Beach – 11 km southeast of Melbourne's city centre sits Brighton, which is famous for it's landmark bathing boxes. Spread across the white sandy beach lie 82 brightly coloured, yet uniformly built little huts that contain people's personal buckets and spades, kayaks or jet skis. One of these little beauties on prime real estate will set you back around AUD$200,000. Oh, and they don't have electricity or running water.
Williamstown – 17 km from the city and known to the locals as 'Willy Beach' is this small beauty. Views of the city, walks through historic Williamstown and some pretty great burger restaurants sit nearby.
Mornington– 73 km southeast of Melbourne (about a 1-hour drive), this stretch of beach juts out into Port Phillip Bay providing panoramic views of Melbourne's skyline. We enjoyed a leisurely afternoon on the beach with friends, followed by fish and chips on the beach at sunset. This town's laid back vibe reminds us of the southwest of Western Australia.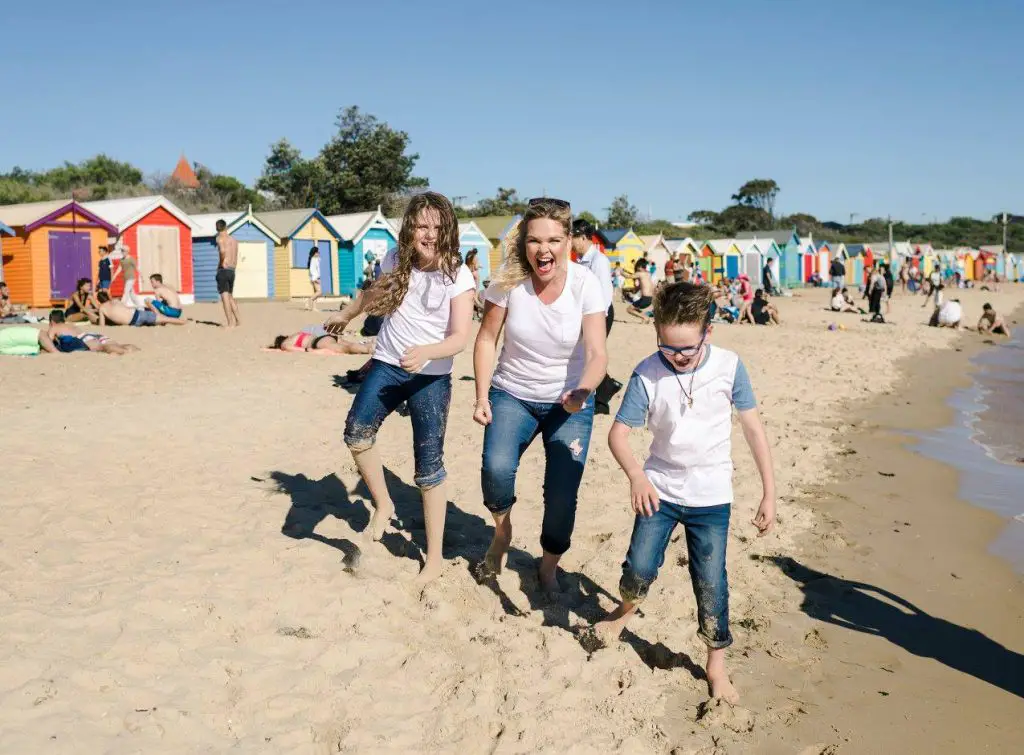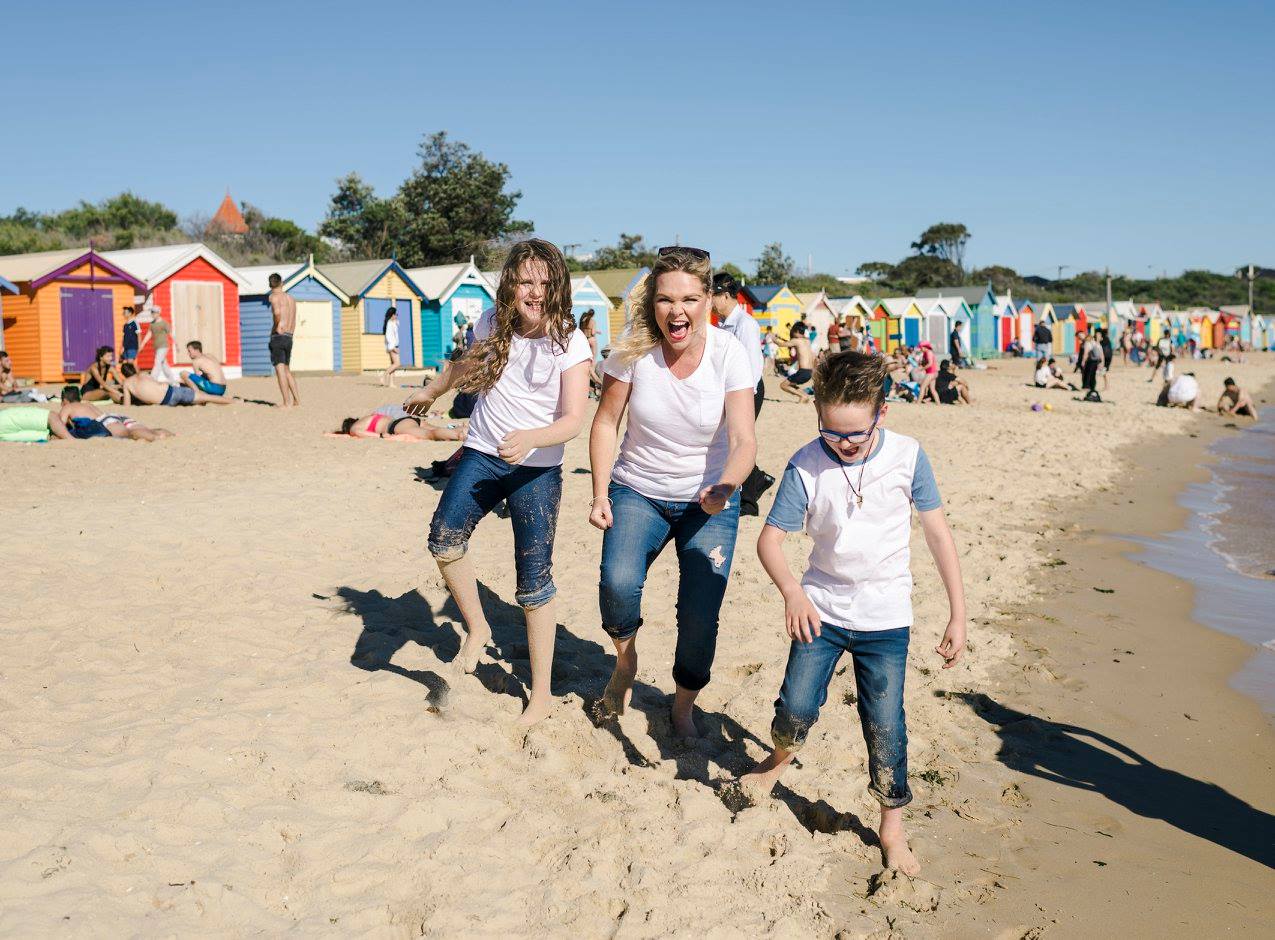 13. Escape Rooms
These places are popping up all over the world and Melbourne is on top of the game. I first heard about this when my sister asked me to do it with her on our visit. So we got my Dad, Sister, and I to visit and see what all the fuss is about.
Basically, you are locked in a room and you have 70 minutes to unravel the mystery. There are puzzles, riddles, combination locks, and clues that lead to another clue.
I won't reveal too much because I don't want to spoil it for you, but we managed to escape the room in 73 minutes with a little help from our host, the "man behind the camera".
The Escape Rooms are recommended for over 16's, but you can check if children are allowed to come.
We did an Egyptian Escape Room with our 11, 10 and 9-year-old kids and they loved it.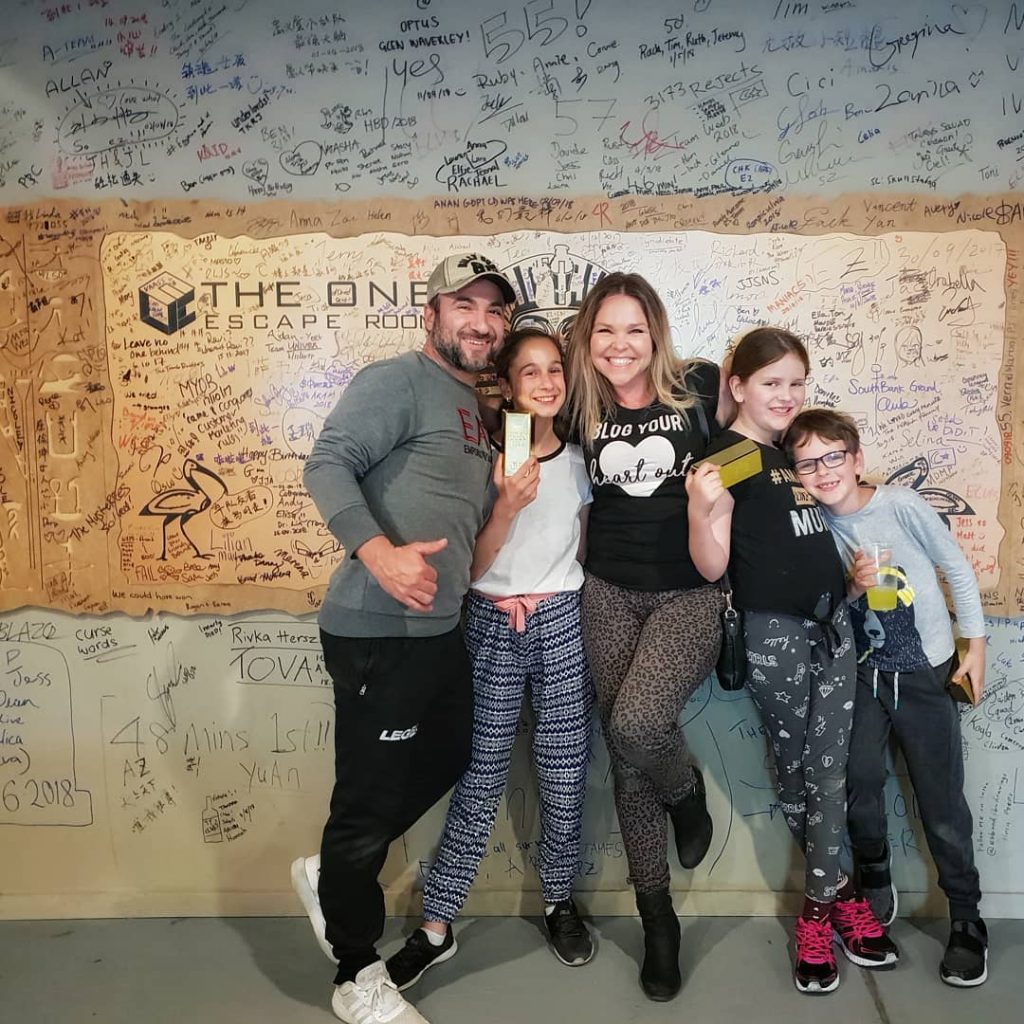 14. Eureka Sykdeck
Location: Entry from Riverside Quay, on the southern bank of the Yarra River (easy 10-minute walk from Flinders Station)
If you are scared of heights then this might not be on your list of places to visit. The Eureka Skydeck is 88 stories high with 360° degree floor-to-ceiling views of Melbourne's CBD, sports precinct, Port Philip Bay, Docklands and more.
Along the 88th floor of the Skydeck, you can visit The Terrace, which takes you outdoors, much like our visit to the Empire State Building. It was windy and cold so take a jacket.
Also on the Skydeck is The Edge – a glass cube that protrudes 3 metres out from the building. You step into it and it moves out, suspended almost 300 metres above the ground. I'm coming back for this one.
Oh, I have to mention the lifts that take you up. It took less than 40 seconds from the ground floor to the 88th. Apparently, they're the fastest lifts in the Southern Hemisphere, travelling at 9 metres per second. I'm very glad they weren't made of glass too!
15. Cinema
Who doesn't love the Cinema and Melbourne has made cinema fun for kids. The Moonlight Cinema is an outdoor cinema at the Botanic Gardens in summer. Bring your blankets and pillows lie down and enjoy,
Or had to Vjunior at Village Cinemas where they have intermissions and a slide to ride down instead of the stairs.
IMAX Melbourne is the world's largest screen, spanning a massive 32 metres wide x 23 metres high. Be immersed in the cinema.
Coburg Drive-In is a favourite for me, as kids are free all year round. We lay down the seats in the back and snuggle up for a good movie every month or so.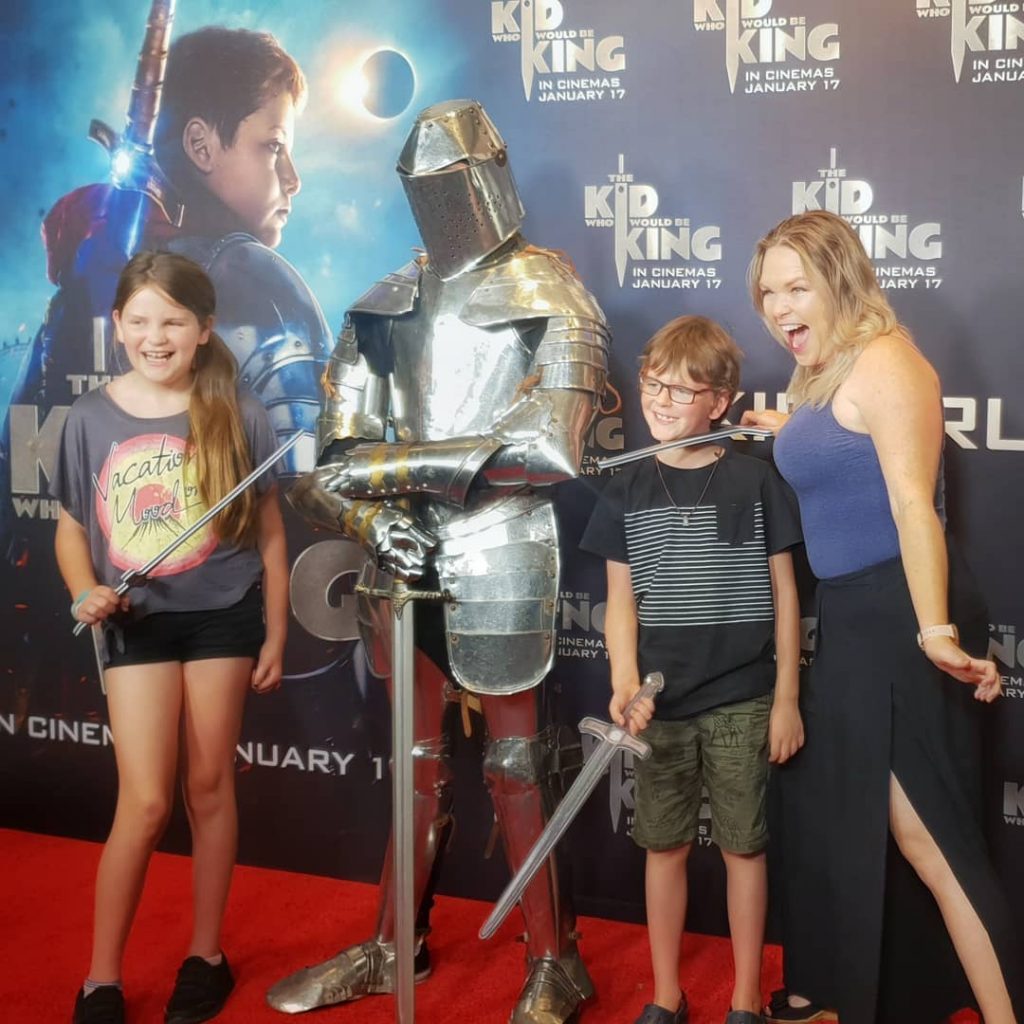 16. Mini Golf
Mini golf is not half-hearted in Melbourne. Two of my favourites is Holy Moley and Glow Golf.
Holey Moley Melbourne is themed mini golf with a bar… and a Game of Thrones chair! You can putt your stuff over 2 levels and 27 crazy pop-culture holes.
Glow Golf is located at Docklands and is all glow in the dark. Kids love it. Plus, it possibly has the smallest bar in Australia.
17. Zoos
Melbourne has so much variety when it comes to zoos. They, of course, have your normal everyday zoo – Melbourne Zoo, but then they have 2 distinct others, one of our favourite things to do with kids in Melbourne.
Werribee Open Range Zoo – K Rd, Werribee South
Plenty of animals to see here, but my favourite part is the safari ride through the great open ranges they have set out for the beautiful giraffes, zebras, hippos, rhinos and more. Conservation is a huge part of this zoo.
Healesville Sanctuary – Badger Creek Rd, Badger Creek 
More of a nature-based park with a lot of beautiful native Australian animals. This is great for guests coming out of town.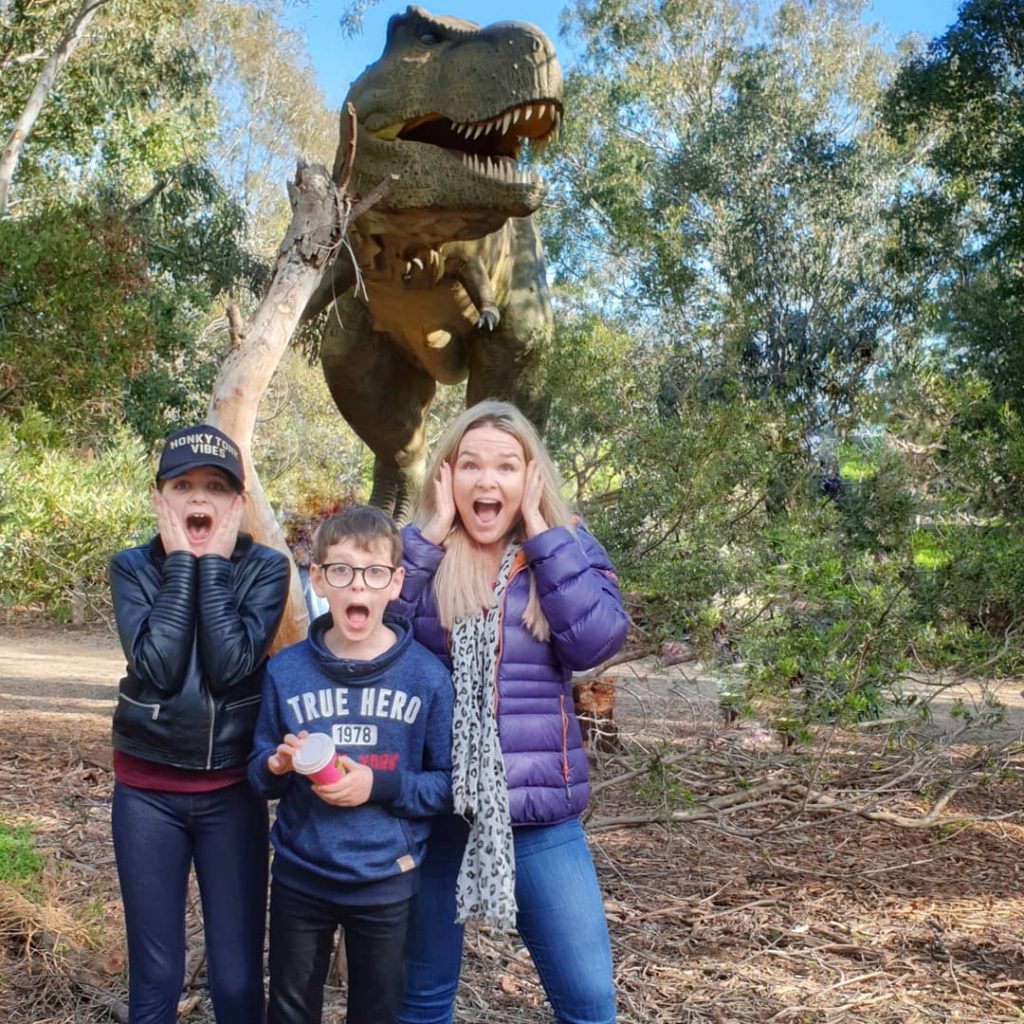 Location: 433-453, Boundary Rd, Heatherton
Kids will love taking charge with their own vehicle to drive here and over 30 obstacles to cross. The track gets muddy and wet so be prepared for some downright dirty good fun.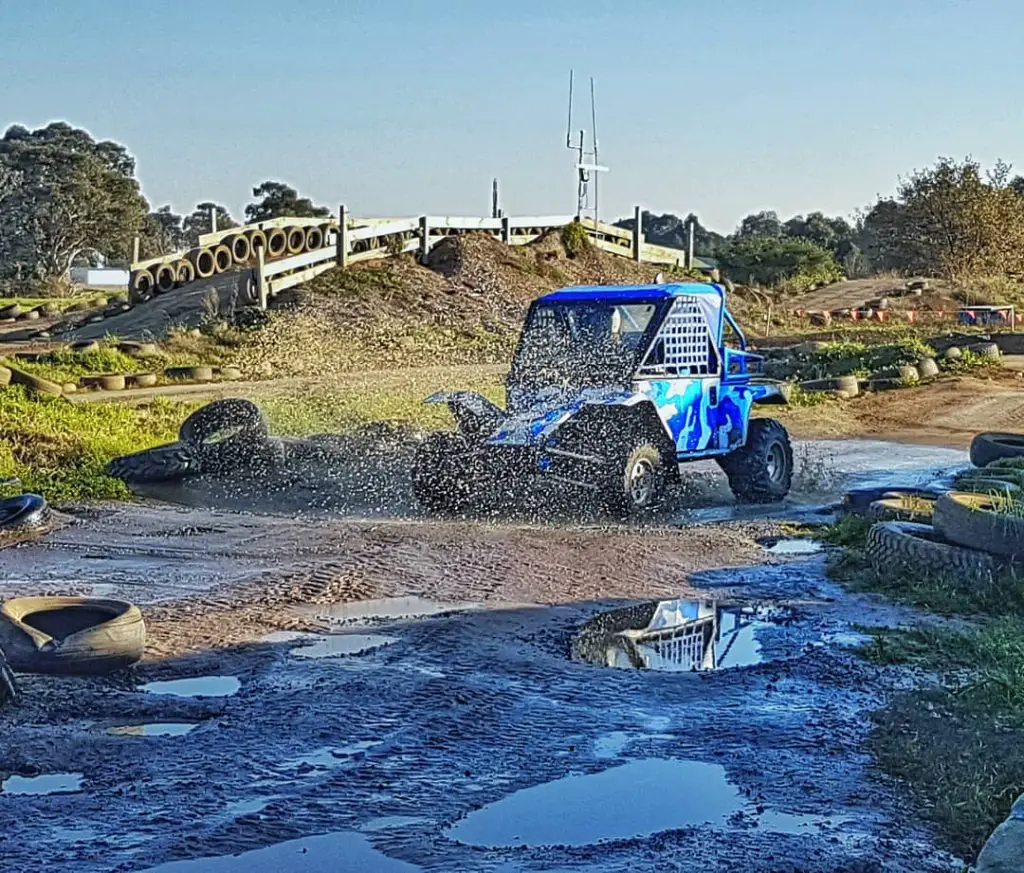 Location: 1298 Ferntree Gully Road, Scoresby
Roller skating like the old days. This rink is like something straight out of the 80's. I love it and so did the kids!
Location: 1 Wharf Street East, Queenscliff
Got a pirate for a kid? Or just looking for a way to spend a good time on a boat. The Searoad Ferry crosses from Queenscliff to the stunning Sorrento. It has facilities on board for young kids or you can book in a high tea for an extra bit of holiday fun!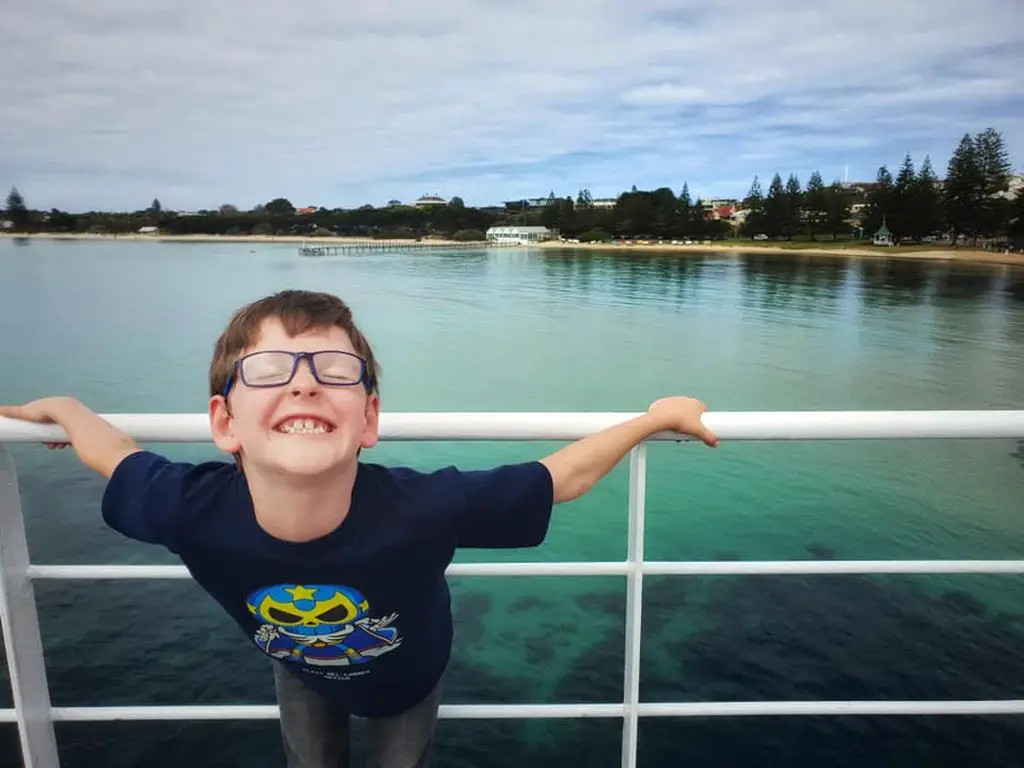 Location: 8/6 Railway Ave, Oakleigh
The best place for a birthday party in town. But they have more than just birthday parties. Learn all the best circus tricks under one roof from ribbons, to hula hoops to juggling. Even I gave some of the exercises a go and you'll get fit!
22. Indoor Playgrounds
Funtopia – 98 Hampstead Road, Maidstone
This has everything. Rock climbing, giant slides, little play, and often events with all sorts of fun entertainment.
Inflatable World – 90 Gordon Street, Footscray
My son had a birthday party here. Both of my kids adore this place. Everything is inflatable and there are so many different castles, sides and obstacles to conquer. A good couple of hours of exercise and fun.
Location: 360 Phillips Track Beech Forest, Weeaproinah
Want to zip line through Australia's luscious rainforest? Or perhaps walk through the treetops? This is the perfect day trip from Melbourne to give the kids a taste of adventure. The trees are tall, the birds loud and the water running soothingly.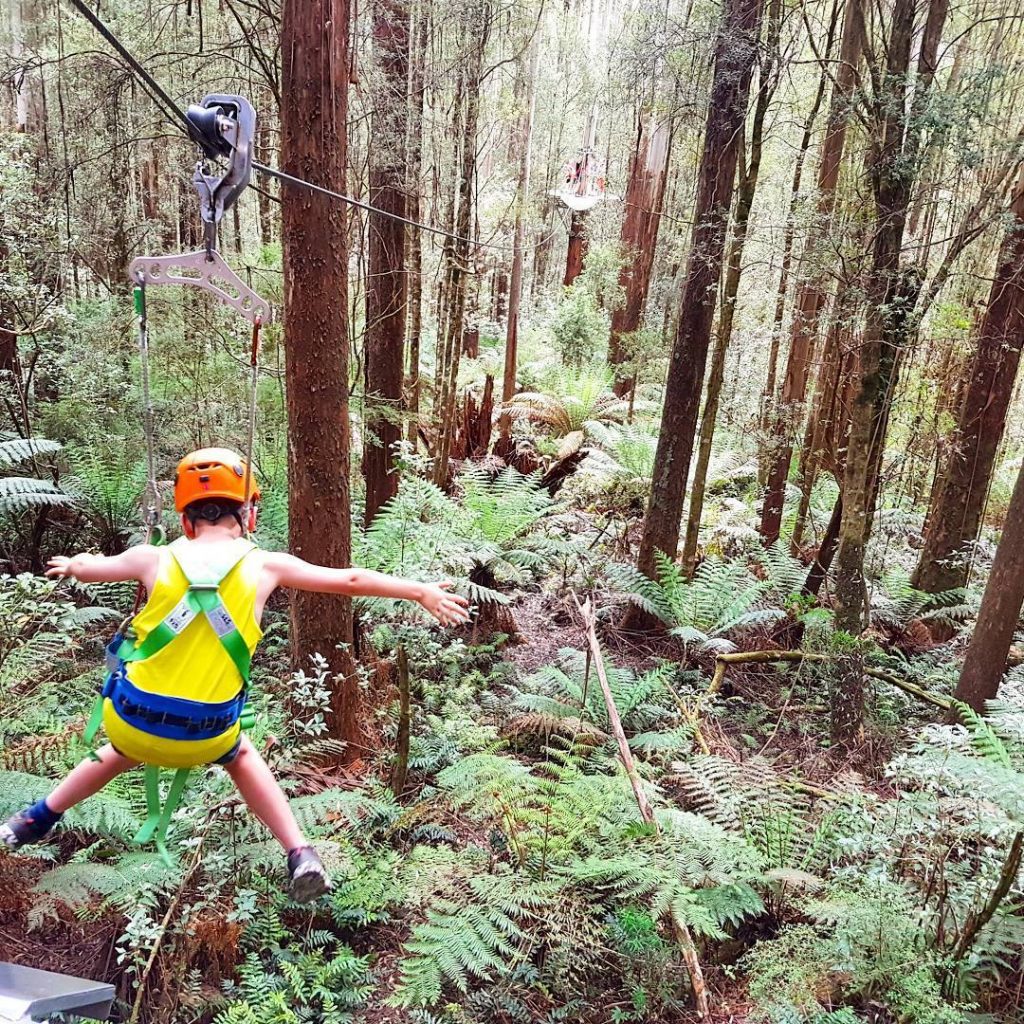 Location: 2 Burns Street, Essendon Fields
We had the best fun at iFly in Canada and now they are opening up all over Australia. The Melbourne branch opens in Essendon Fields August 2019. It's indoor sky diving safe enough for 3-year-olds to 103.
Location: 2 Booker St, Spotswood
My kids have always adored science museums and Scienceworks is no different. This popular science and technology museum features modern interactive exhibitions and a Planetarium.
Location: 1071 Lake Mountain Rd, Marysville 
A day trip to Lake Mountain Resort is such a great day for the kids tobogganing down the snowy mountains and racing back to do it all over again.
You can hire snow gear from the nearby town, Marysville. And while visiting Lake Mountain Resort stop in at the beautiful Steavenson Falls for a hike.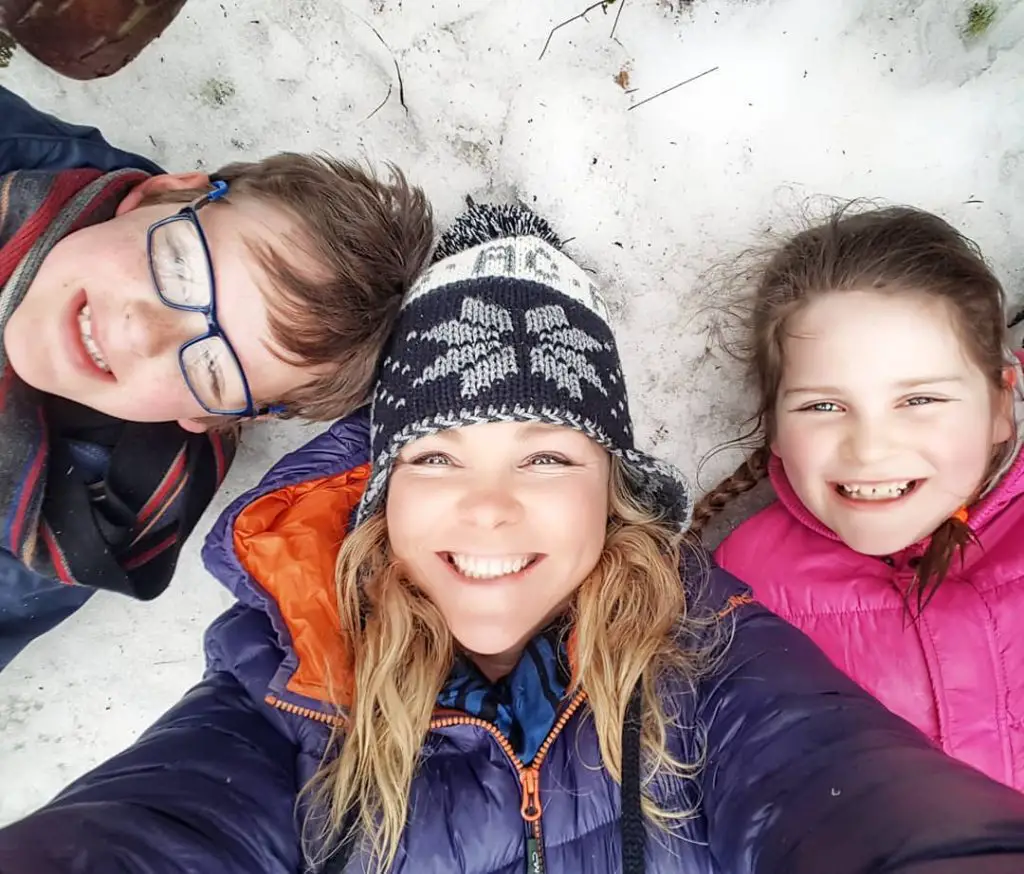 Fall in love with beautiful and luxurious wineries, but also with cheese, ice cream, and chocolate!
28. Dandenong Ranges Day Trip
The Ranges are only 35kms outside of Melbourne and we felt like we really left the city. Enjoy a picnic under the shade of giant trees, take a hike through the lush, fern gully or grab a selfie under picturesque waterfalls. Don't forget to hop on board Puffing Billy while in the Ranges.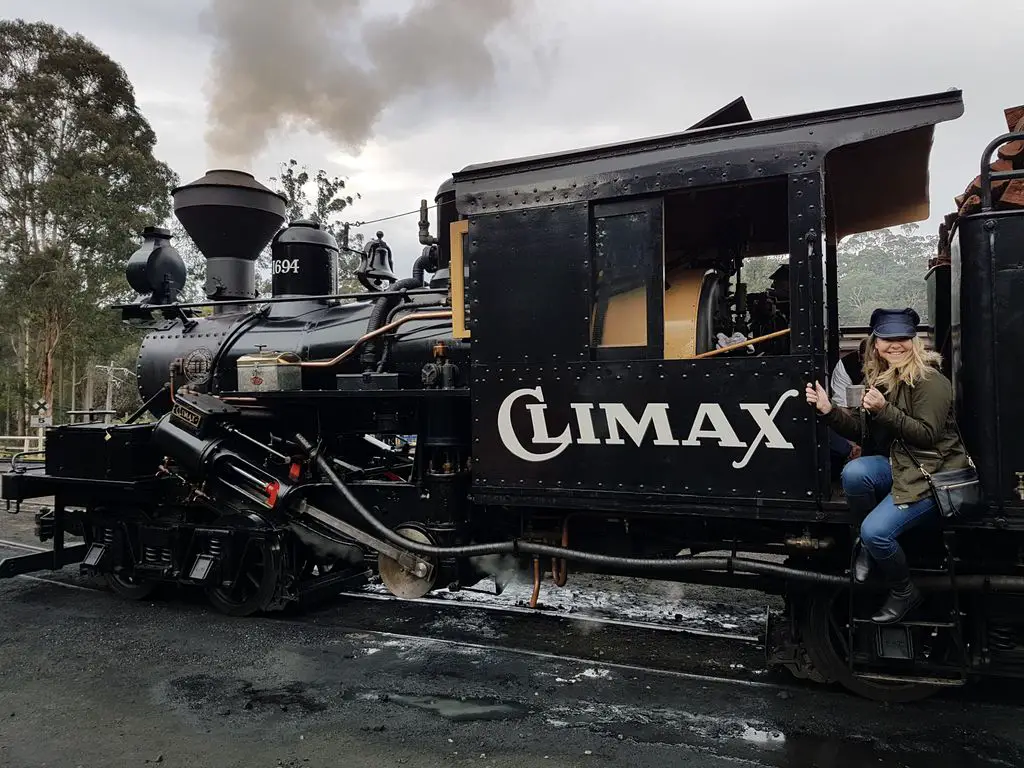 Location: Address for Penguin Parade: 1019 Ventnor Rd, Summerlands
About 90 minutes southeast of Melbourne is this beautiful island steeped in history, nature and wildlife. It's a great day trip out of Melbourne where the kids can spot koalas, wallabies and the smallest penguins in the world.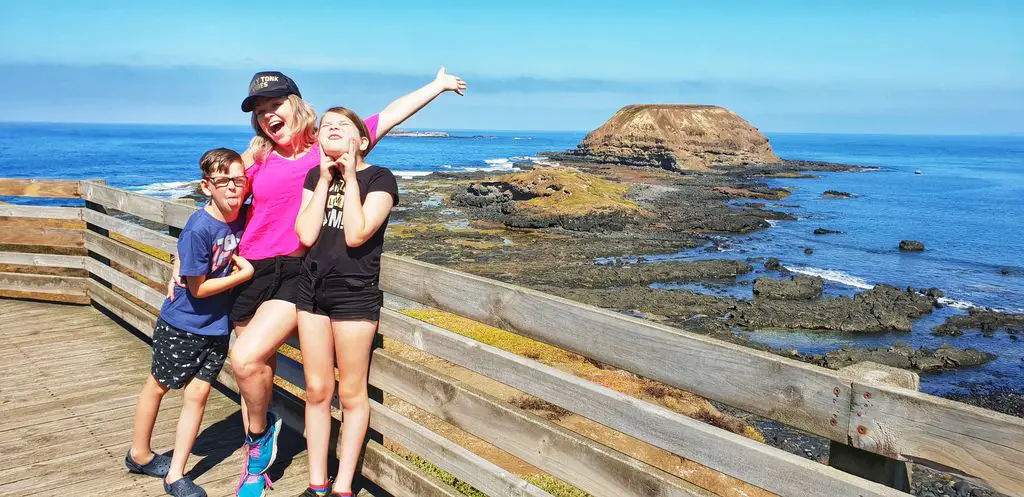 A must for any visitor or local. Have you really visited Melbourne if you haven't taken one of the most popular drives in all Australia? Visit my post on the 15 best spots to visit during your road trip along the Great Ocean Road.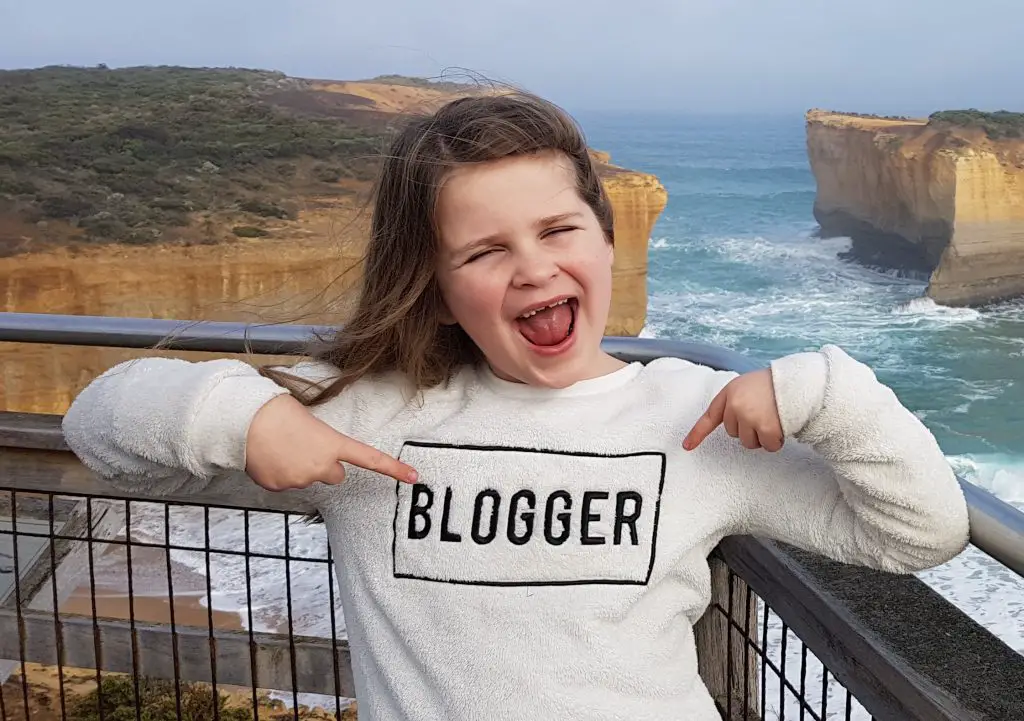 LOOK HOW EASY IT IS TO PIN THIS!
FOMO - do you have it?  Well there is no need to Fear On Missing Out here at Explore With Erin. Sign up to receive updates directly to your in box. I won't spam you, but I do promise a whole lot of awesomeness. What are you waiting for? Join Me!