I've zip-lined all over the world. In fact, so have my 8 and 9-year-old. We've zipped through rainforests in Saint Lucia, through Mexican jungles in Cancun and over alligators in Florida.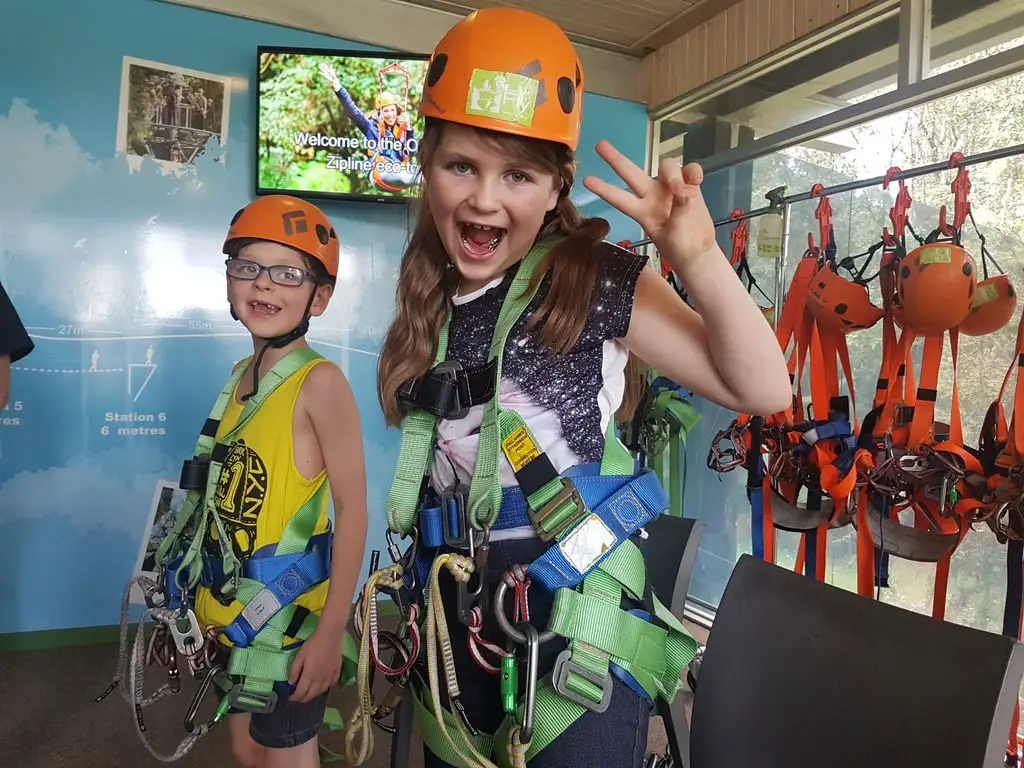 But if you aren't an expert zip liner then perhaps alligator zip lining isn't for you… yet.
Enter Otway Fly Treetop Adventures. When Merlin Entertainment asked me to zip down and try Australia's longest zip line adventure I knew my kids would never be left behind. So with Mommy Travels in tow, we decided on a Great Ocean Road adventure with a stop at Otway Fly.
Where To Stay
As beautiful as the Great Ocean Road is, accommodation is sparse. It's isolated. We chose to stay in Port Campbell to be near the 12 Apostles and Loch Ard Gorge. This was still approximately an hour from Otway Fly, but I wouldn't base myself anywhere else.
I've stayed three times in this little town, but the last has been my favourite. Check out the prices for the huge renovated rooms at Port O Call here.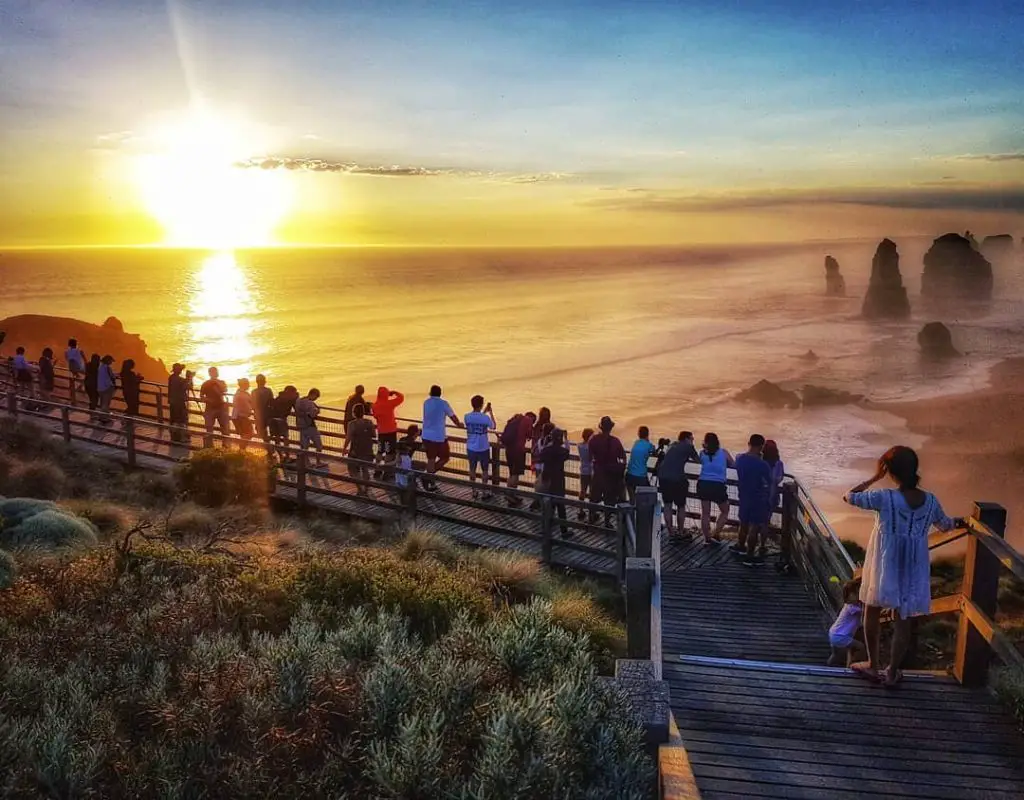 How To Get Around
No doubt about it if you aren't in a campervan or on a day tour then hire a car for this drive.
What Else Can You Do
Tag on adventures to the 12 Apostles, Loch Ard Gorge, Apollo Bay and the Great Ocean Road Chocolatier. You can read my 8-year-olds views on the amazing rock formations here.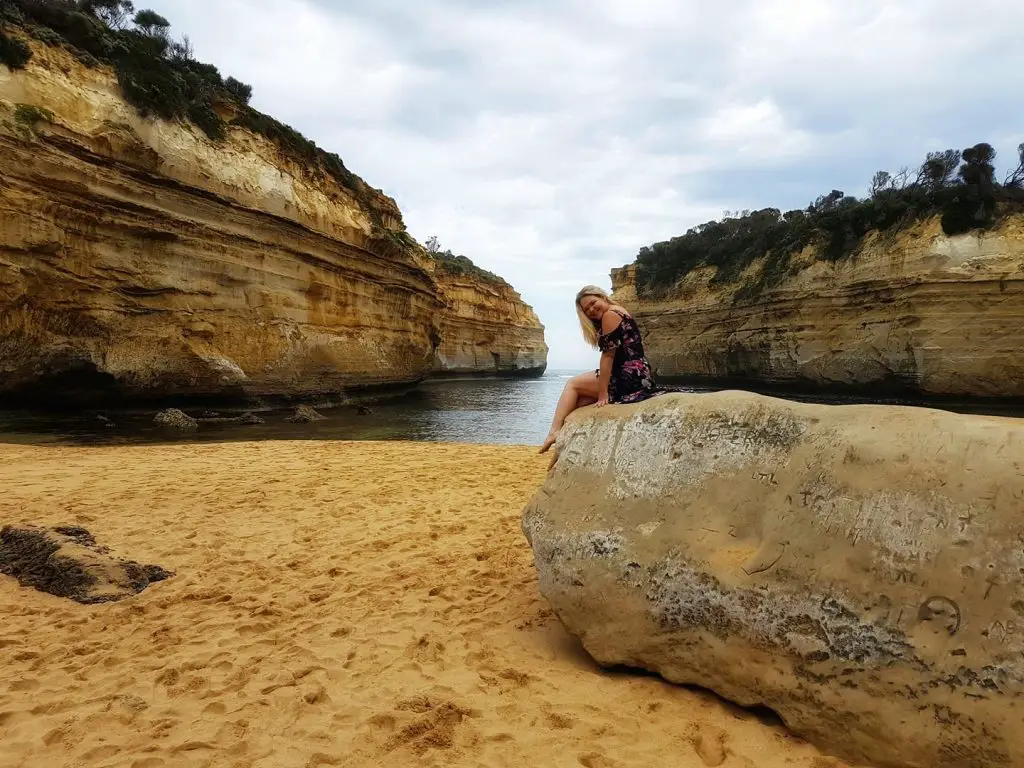 Kids Play
When we first arrived at Otway Fly Treetop Adventures we were greeted with a playground and giant chess board. Immediately my kids were playing. There was plenty of room for the adults to sit indoors at the café or outside to supervise. Dragging them away from the chess was next to impossible so Meagan and I sat down for some girl chat.


Walking Through The Trees
The great Australian bush/rainforest is stunning. Fern trees hide fairies and goannas. The trees house lazy, sleeping koalas. And you can see it all with the treetop walk.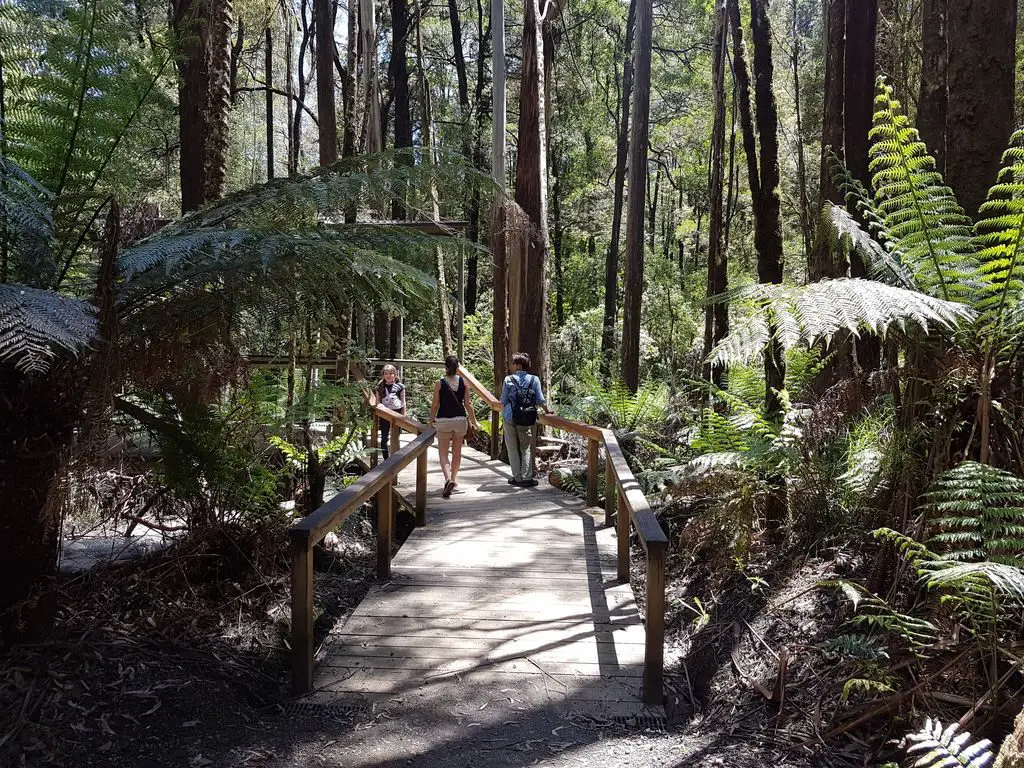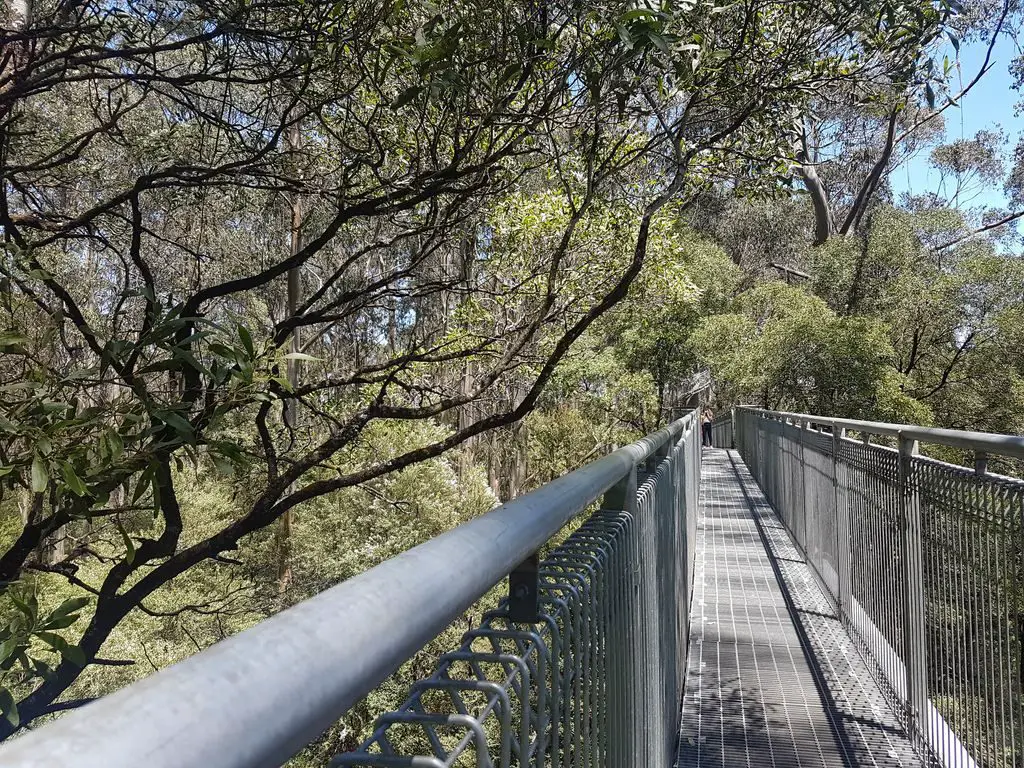 30 metres above the ground and 600 metres long the Treetop walk is located on 225 acres of private land.  It is the world's longest and highest of its type in the world.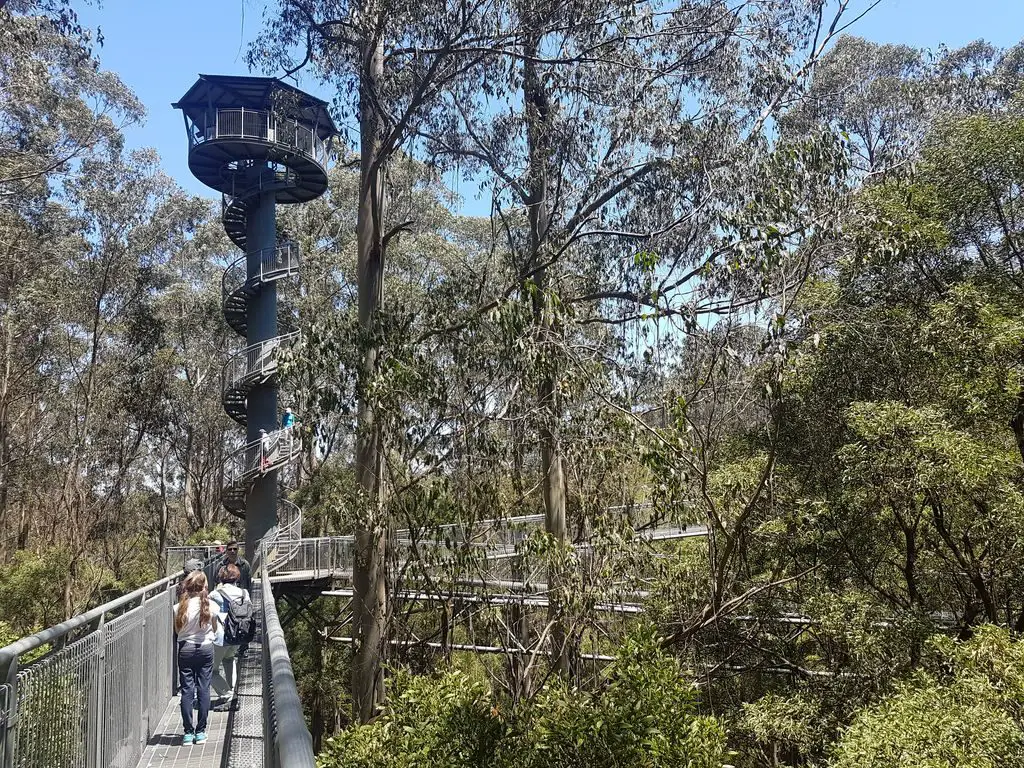 The walk to the beginning of the treetops is fairly simple. You might even be lucky enough to catch an empty golf cart on its way down. But do remember that what goes down must go up and it's a hike back to the top. There is a stop for less abled people… and if you are lucky it's empty and they'll let you jump on.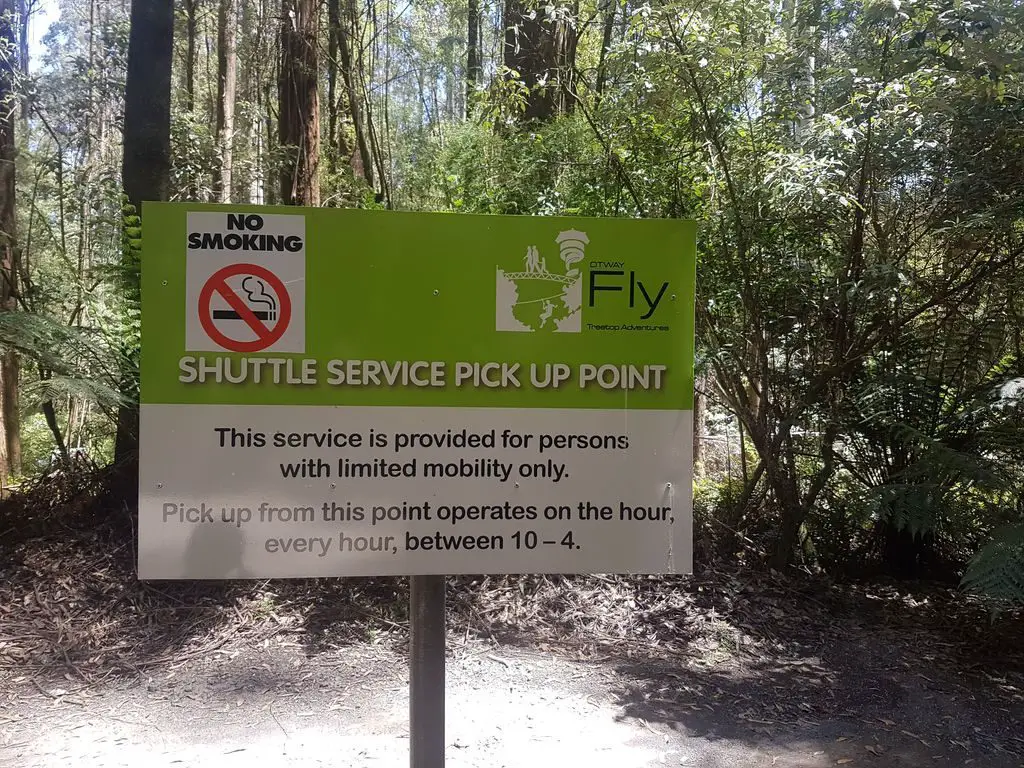 My kids favourite part was the swaying cantilever, which can hold a maximum weight of 28 tonne or 14 elephants, and juts out over the treetops seemingly without any support.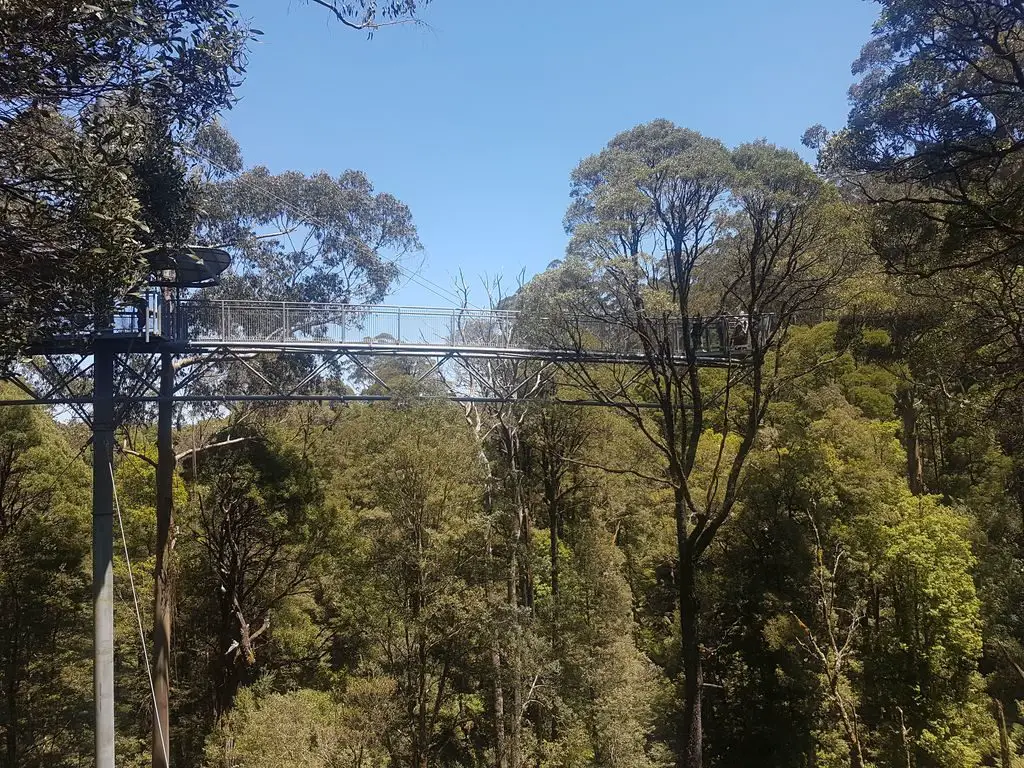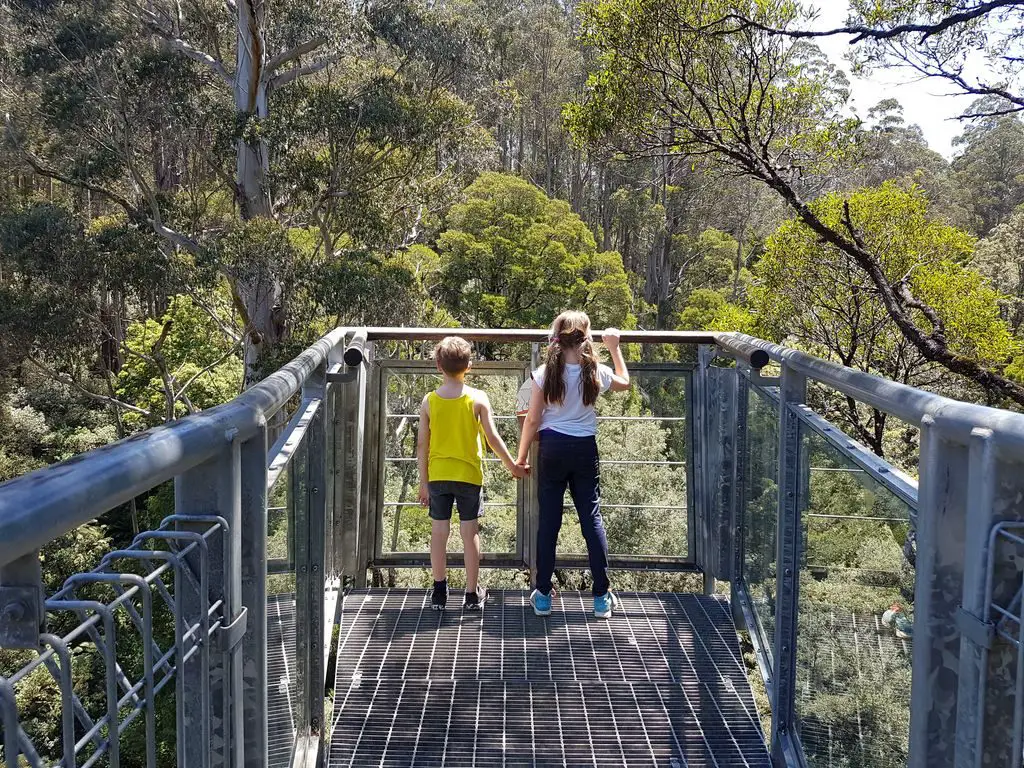 After our walk through the trees, everybody was ready to soar like the birds. And Otway Fly Treetop Adventures is going to make you feel as safe as they can.
I found it a little too safe after my zip lines in Mexico and Bali, but if this is your first time or you have small children then this is the perfect introduction to zip lining.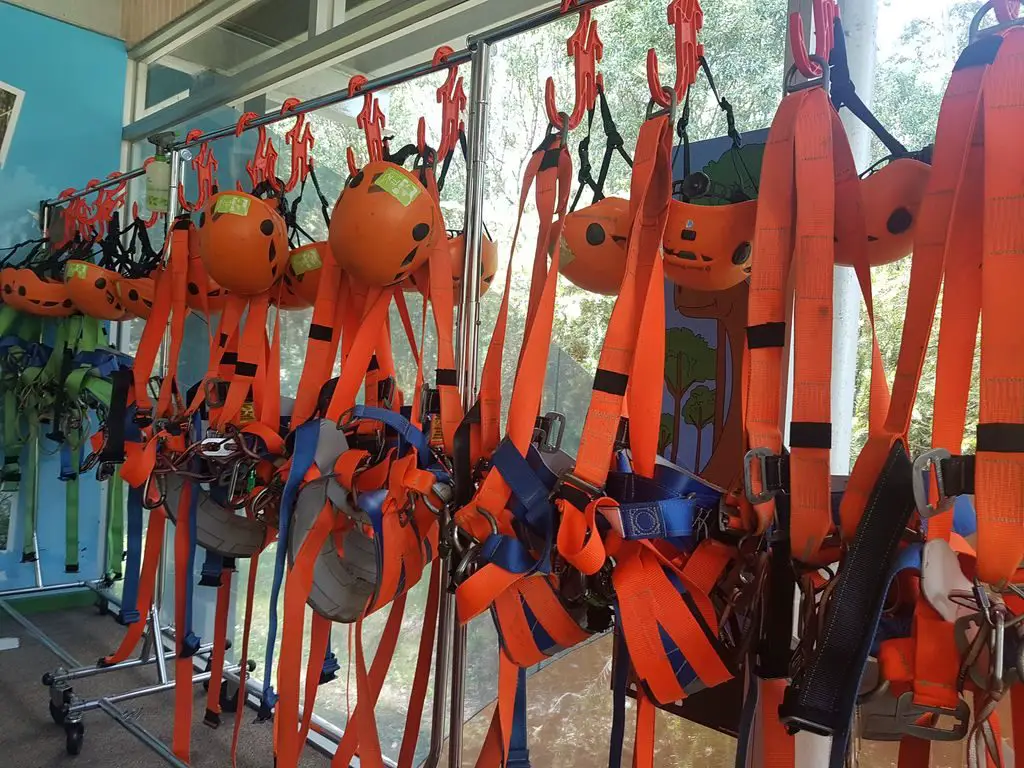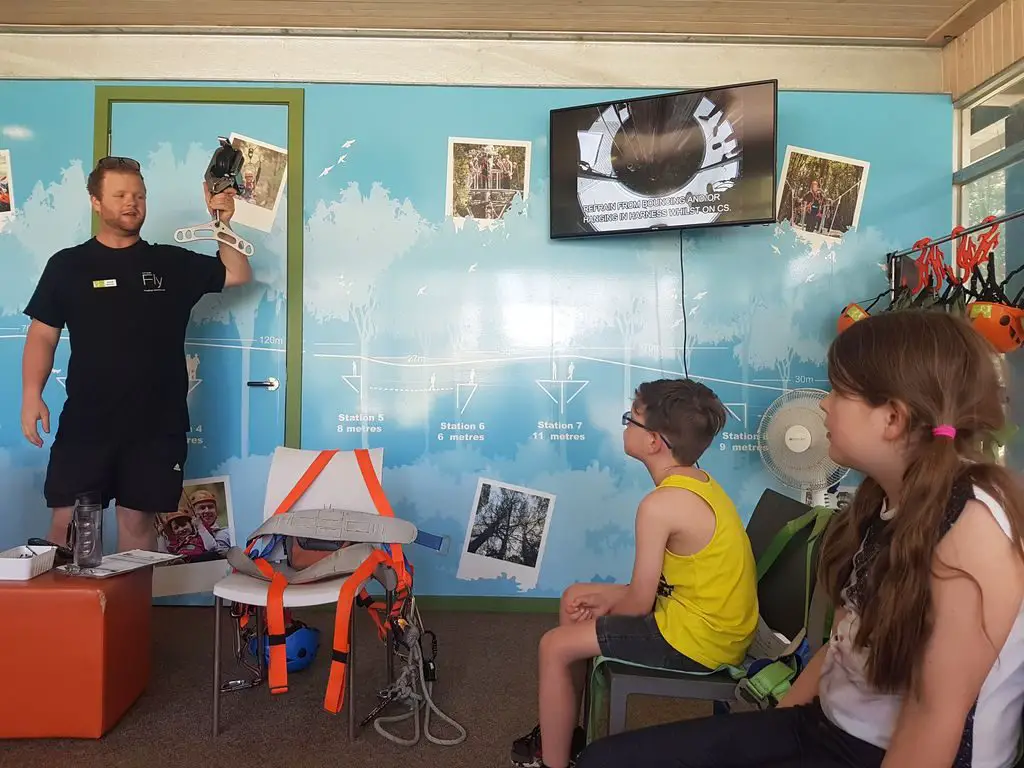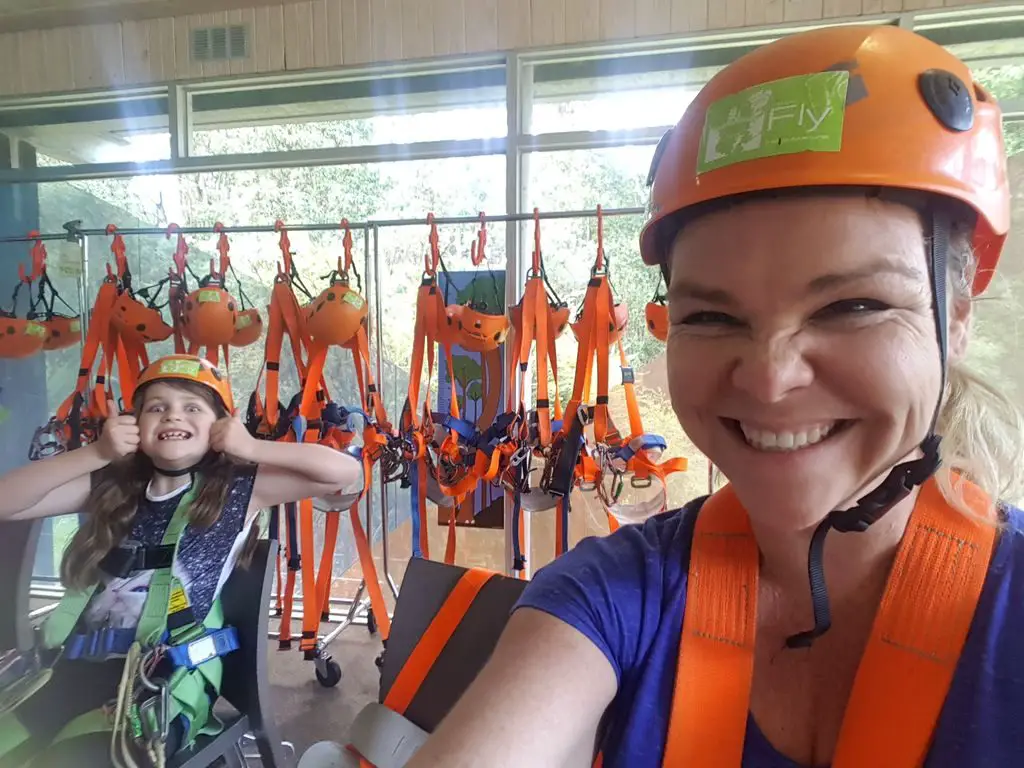 You are given a full video tutorial on safety and zip lining. You are dressed in all your safety equipment by experienced staff members and then just for extra caution, you get a practice zip line outside, close to the ground.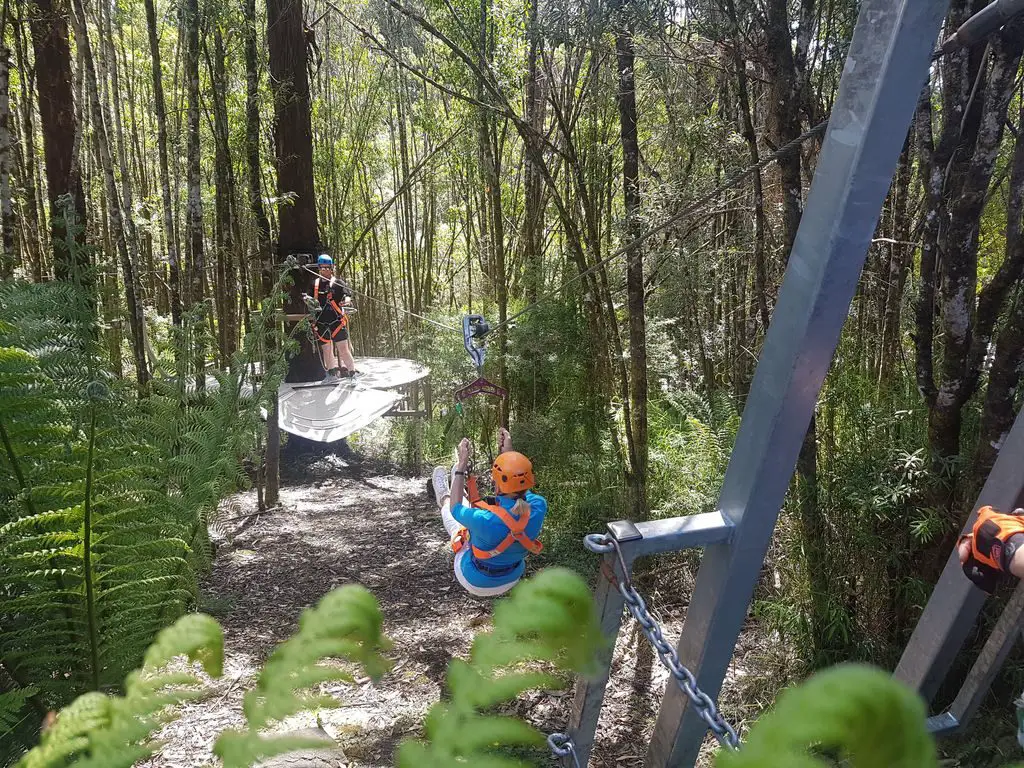 Zip lining in Australia
Finally, after all the safety instructions you are climbing up. The staff are still super cautious when you are up in the trees. The instructions are continued so there is no room for error. While I found this tedious, my short attention span 7-year-old needed the repeated instructions.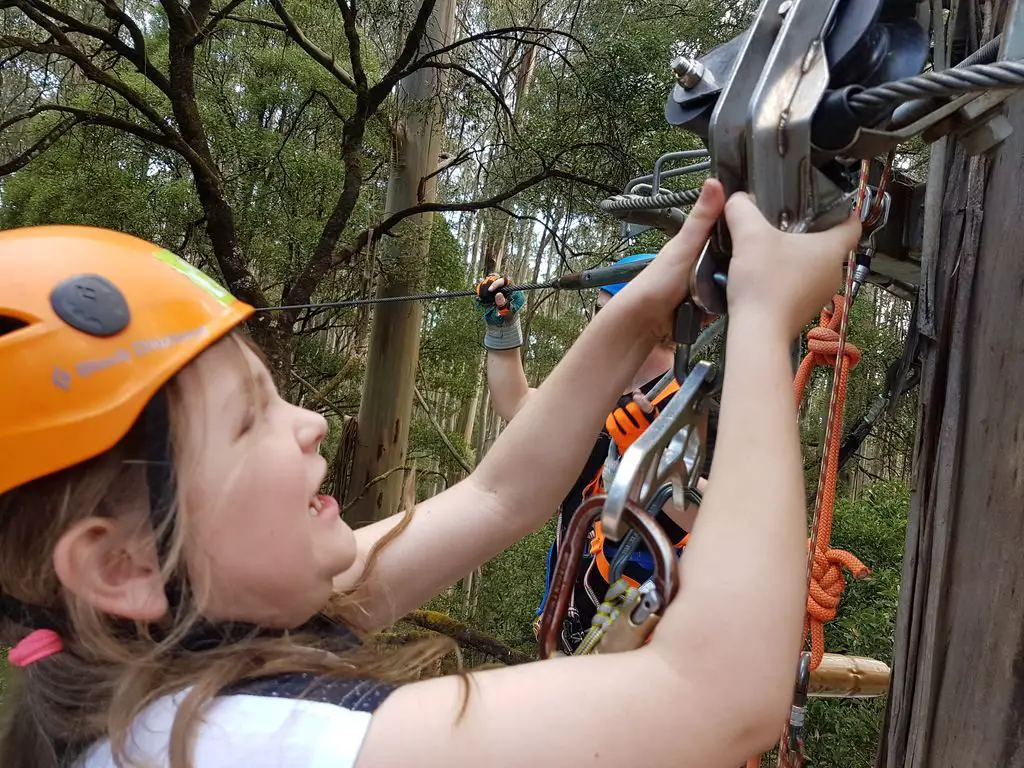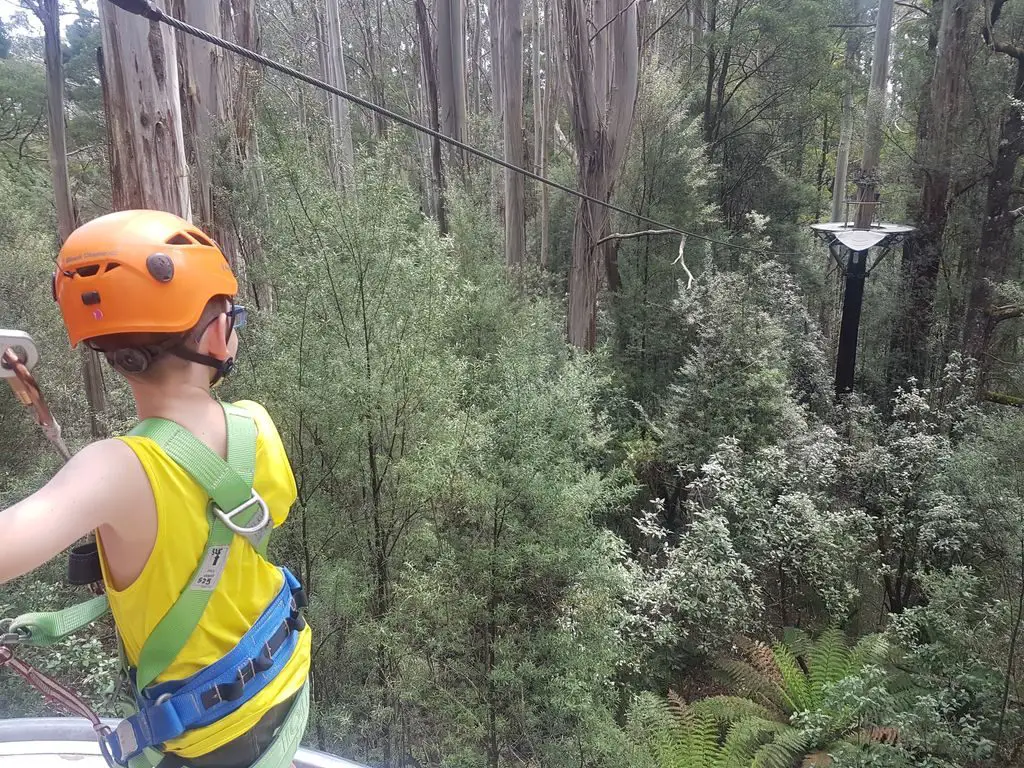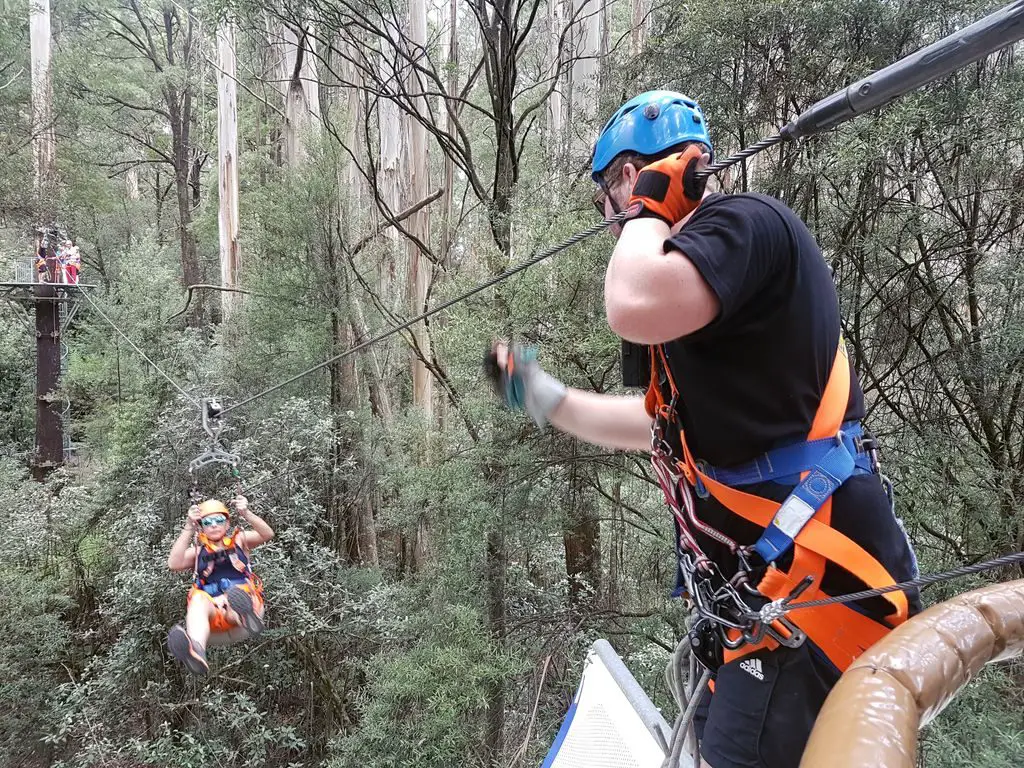 The Otway Fly Zip Line Tour is the first Zip Line Tour in Victoria. It's 30 metres above the forest floor and takes 2.5 hours to complete. You even get to try your hand at walking across rope bridges. Could you do it without hands?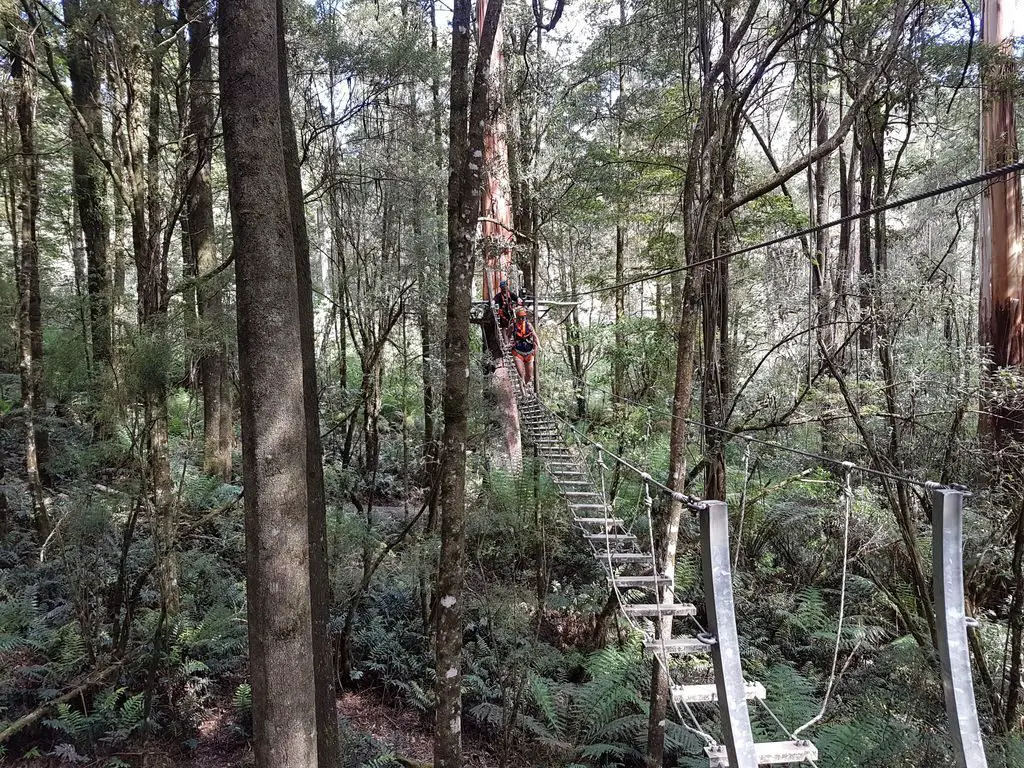 Explore With Erin Wrap Up
My kids had a great time zipping through the trees. In our party, there was also one adult who was terrified of heights. She conquered her fears that day with her first zip line experience. It's perfect for beginners and children.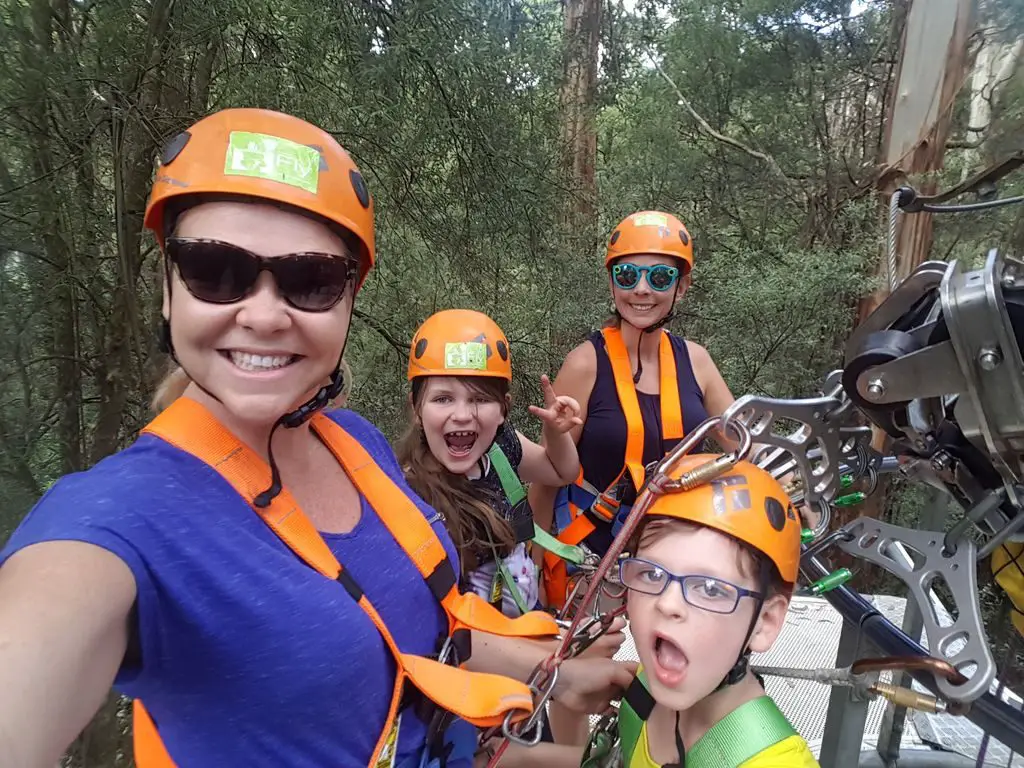 Experienced zip liners may find the zips tamer, however, you can't go past the beautiful Australian rainforest and the views are worth a fly through.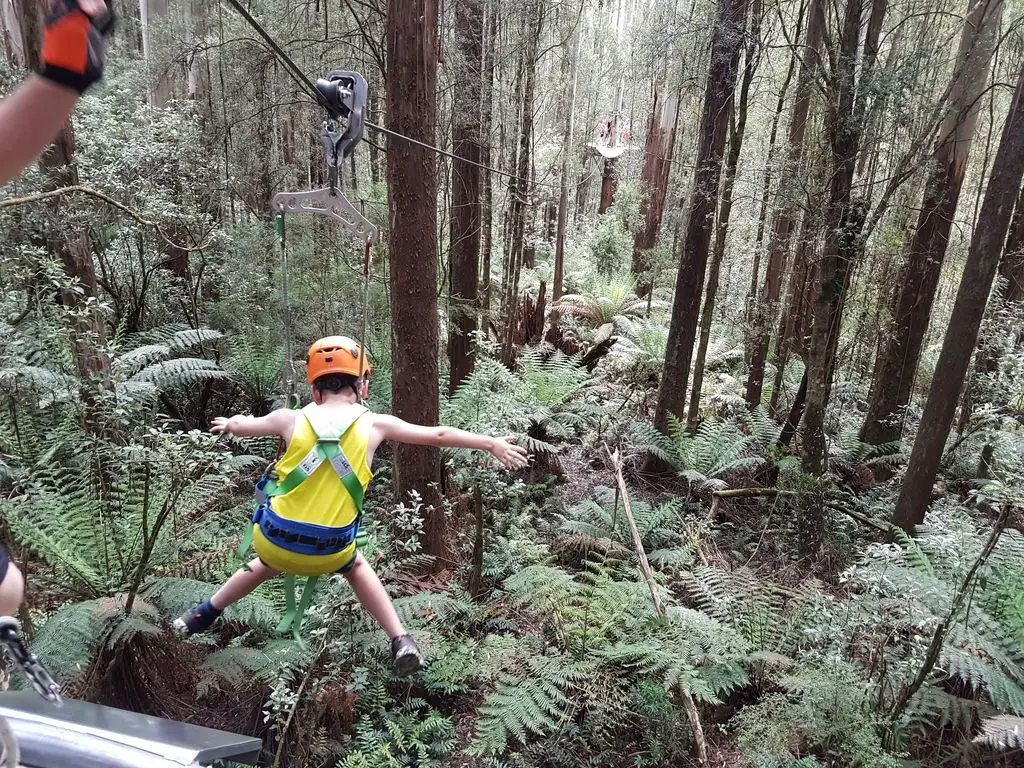 P.S. If you're not based in VIC, not to worry – Otway's sister attraction Illawarra Fly allows NSW residents to get in on the zip line fun, just two hours out of Sydney!
LOOK HOW EASY IT IS TO PIN THIS!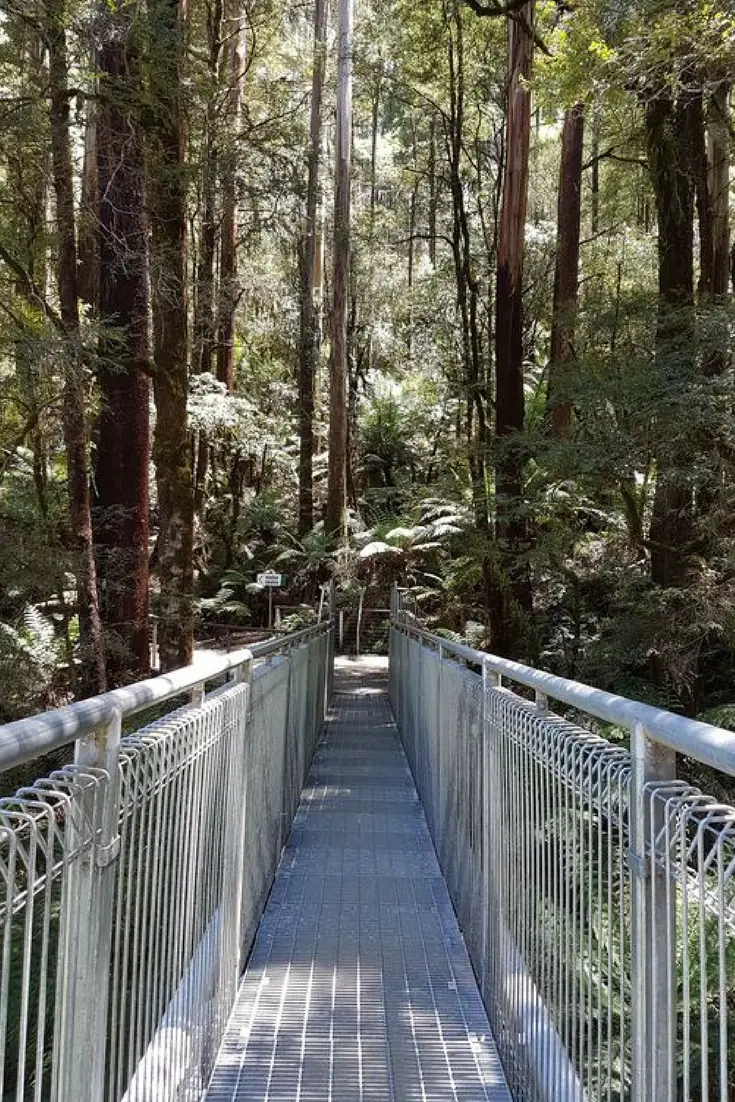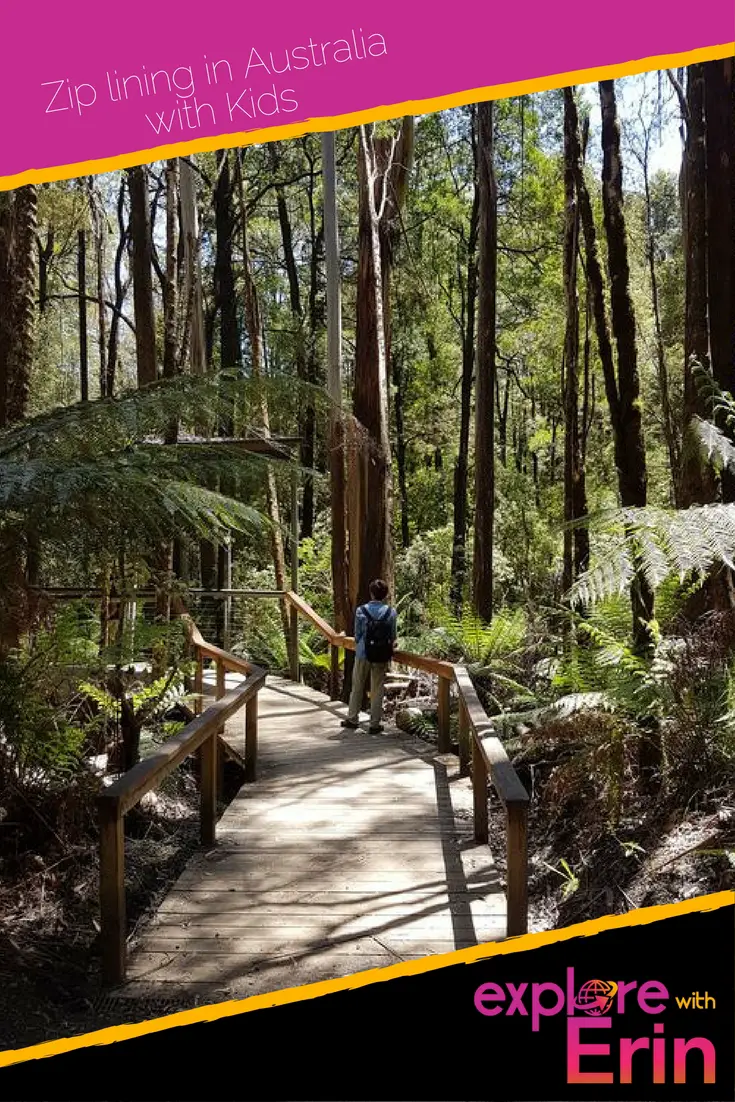 Accommodation
Travelocity has over 377 properties along the Great Ocean Road including hotels, apartments, and hostels. You get free cancellation on most rooms and the best price guaranteed.
Tour
Want to take an organised tour of the Great Ocean Road? Then I recommend these ones through Viator.
Rental Car
We love RentalCars.com because they have the best car rental prices – Guaranteed.
Flights
Skyscanner is a comparison website that searches millions of flights. The best part of Skyscanner is it is simply a flight aggregator so in the end, you book directly through the airline.
FOMO - do you have it?  Well there is no need to Fear On Missing Out here at Explore With Erin. Sign up to receive updates directly to your in box. I won't spam you, but I do promise a whole lot of awesomeness. What are you waiting for? Join Me!