Ecuador is rising in popularity as an international travel destination, and with good reason. Though relatively small compared to its neighbors Peru and Colombia, Ecuador offers diversity in all its forms, including intriguing cultural diversity and inspiring biodiversity.
On your trip to Ecuador, you can travel through four contrasting geographic regions: the Galapagos Islands, the Amazon, the Andes, and its beautiful Coast, which we'll focus on below.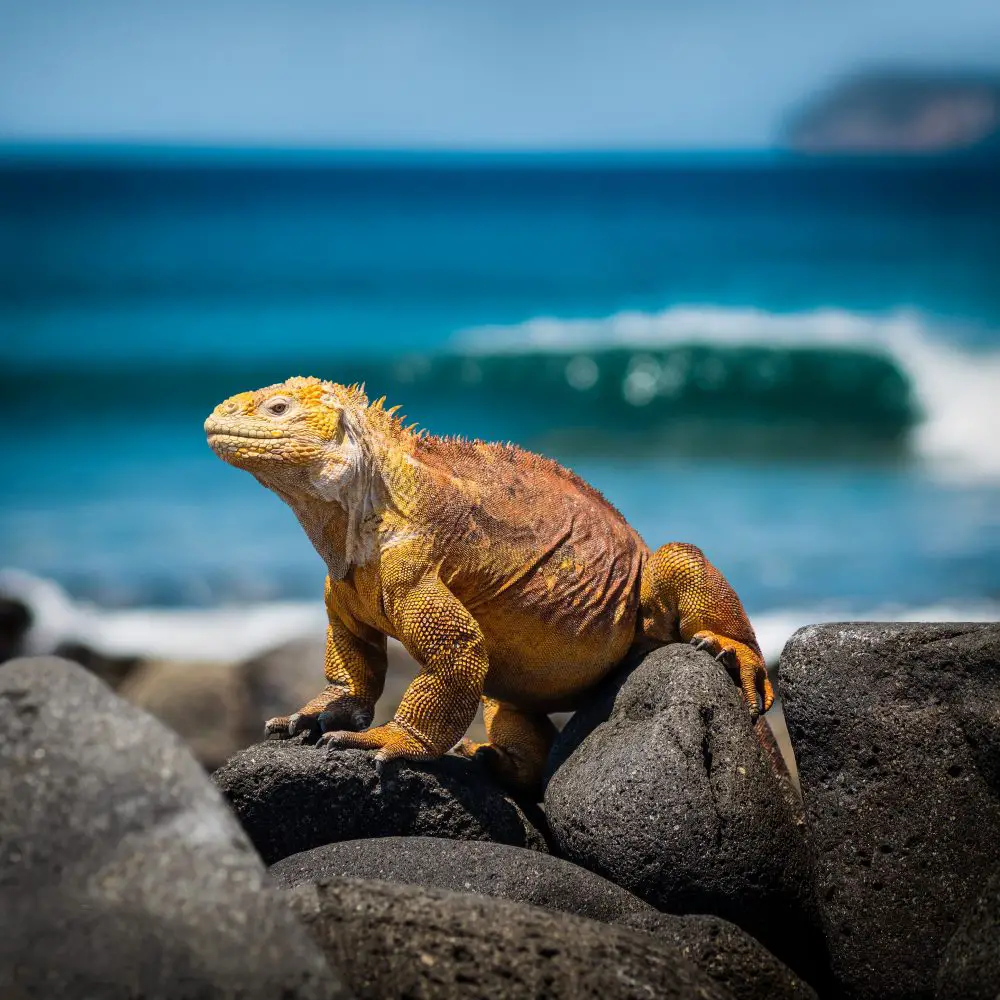 Top beaches in Ecuador
As you travel from Guayaquil up north along Ecuador's coast, you'll have the opportunity to visit some of Ecuador's top beaches.
Montañita and Olón
Montañita is an excellent place to stop through for a couple of nights. So much so that we will discuss it in more detail below. If you're travelling with your family and prefer to stay out of Montañita's party scene but still enjoy its activities, restaurants and other perks, you might want to consider staying in Olón (or the various towns that make up the Olón beach, a mighty 11 kilometre-long stretch!), literally only a 7-minute drive from Montañita. It's known to be quieter, but just as beautiful.
Ayampe
This sleepy surfer town will win you over right away. Residents here value peace and quiet, as well as good food. You'll find several good hostels and restaurants, surfing lessons, horseback riding, paragliding and more — though you can always opt for a quiet walk on the beach. Ayampe is a lovely destination for a couple in need of R&R.
Puerto López
Best known for its whale-watching tours, Puerto López is one of the larger cities along this stretch of the Ecuadorian coast. The town itself isn't that appealing but, given the variety of options for accommodation (make sure to check out Airbnb), staying here is a great option if you want to explore the surrounding areas.
The sights worth seeing in the surrounding areas are located within Machalilla National Park and include Los Frailes beach, the Agua Blanca mud baths, and the Isla de la Plata, also known as the Poor Man's Galapagos.
As you travel farther up north along the coast, you'll find an endless string of pristine beaches in quiet fisherman villages. Make sure to stop through Canoa, Cojimies, Portete, Mompiche, and Same before making your way back through Quito to explore what's on the other side of the Andes: the Amazon rainforest.
Los Frailes beach is located inside Machalilla National Park. Considered one of the most beautiful beaches in all South America, this area is also rich in wildlife.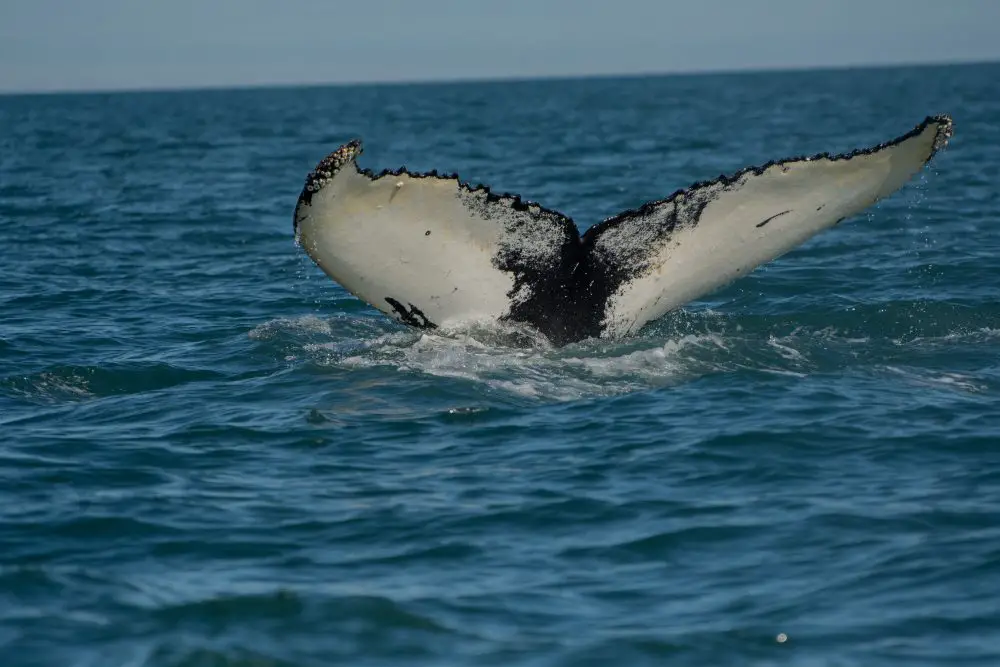 Montañita: get to know a surfers' paradise
Known as Ecuador's beach party town, Montañita draws surfers from all over the world, as well as the typical party-goer (think the early 20's on spring break, Argentinian backpackers, etc…). However, there's much more to this beach town than meets the eye!
The laid-back atmosphere in Montañita makes it an ideal place to make new friends, engage in outdoor activities and eat delicious international and Ecuadorian cuisine. A lot of visitors come through this town, and local businesses are competing for their attention. The result: lots of everything to choose from.
While in Montañita, there's definitely one thing you can't skip out on- surfing lessons. As tempting as it might be to lounge on the beach with your beer and just watch the surfers, there's nothing like the physical exertion of swimming out beyond the break, sitting on your board and watching the shore from a different, very peaceful, perspective. There's also something really symbolic about getting up only to fall down, over and over again (which you'll definitely experience if it's your first time surfing).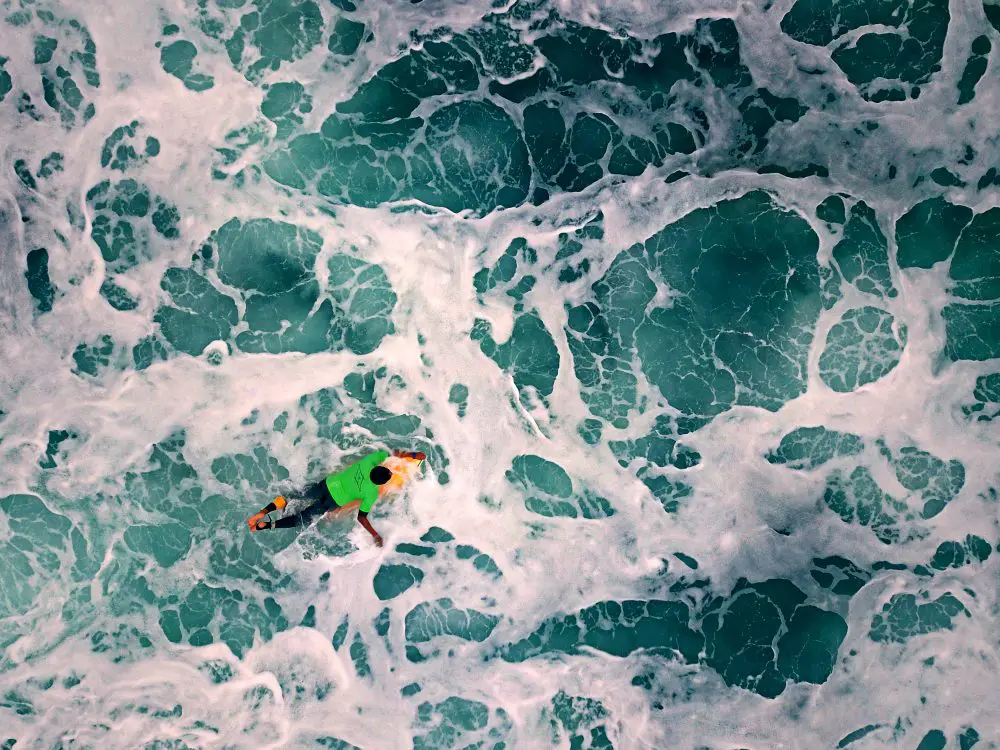 Coming in a close second are Spanish classes, which you'll find at a very affordable price in Montañita. Everything will start making so much more sense after only a couple of classes and you'll realize that most people talk about the same old things in Montañita i.e. surfing conditions, the weather and the best party to check out that night.
Located less than 3 hours from Guayaquil, Montañita is a great place to check out during a short layover in Guayaquil, or if you're aiming to explore the rest of Ecuador's beautiful beaches from South to North. If you're planning on exploring beaches, consider travelling north from Guayaquil to Quito on the Wanderbus, a hop on – hop off bus service that ensures safety, convenience and yet another way to meet like-minded travellers.
A surfer heads home after riding the waves in Montañita, a popular beach town and a dream destination for professional and first-time surfers from all over the world.
FOMO - do you have it?  Well there is no need to Fear On Missing Out here at Explore With Erin. Sign up to receive updates directly to your in box. I won't spam you, but I do promise a whole lot of awesomeness. What are you waiting for? Join Me!