With LA being a city of vehicles, there are many options one can go with when choosing a car rental service. The only disadvantage of having several options is that it makes it hard to know the best place to rent a car. This can be quite frustrating for a tourist or even a local looking to rent a car for a while. Having said that, here is what you need to know when renting a car in Los Angeles for your scenic drives in Northern California.. 
Know the Local Laws and Regulations
First, you need to know that you have to be at least 21 to rent a vehicle in California. In certain cases, a rental company may charge an extra fee if you aren't 25 years of age. You also need to have a credit card and a valid driving license before you can rent any vehicle. In case you are a tourist from abroad, you'll have to show your license from your home country and your passport.
Use a Reliable Car Rental Service Portal
Instead of scouring the web for the best car rental companies, it would be easier to use a central platform. Miles Car Rental service allows you to find the best and most reliable car rental companies in LA all in one spot. Such platforms automate everything from bookings to insurance covers making your life easier.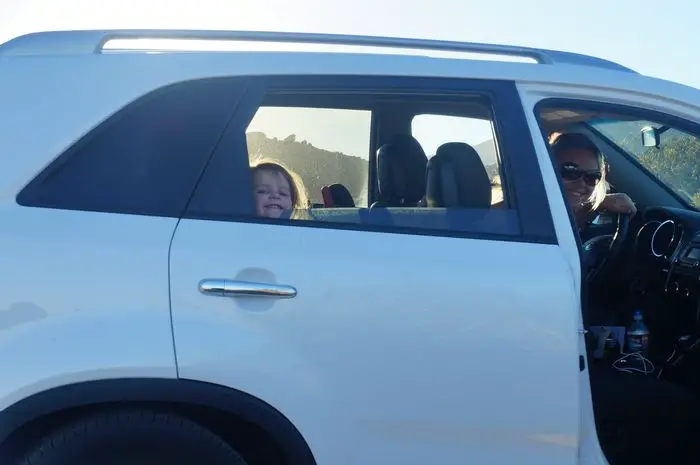 Have Your Documents When Picking up Your Car
Several rental services allow you to reserve a car online–which is great. But you will need to ensure that you have the right documents when you go to pick your car. This means you'll have to provide your ID or passport. Some rental companies will create a copy of your passport that they can have in their records. But this is usually only during the rental duration.

On top of that, you will have to carry your credit card also. The car companies can allow you to reserve the vehicle using any credit card. But, if you are charging a different card from the one used to reserve the vehicle, you'll have to carry both cards.
Reviews and Testimonials Matter
You should take time to learn from the experiences of others. Don't wait to find out whether the car rental service is worth it after trying it. Testimonials and reviews help you know that the company you are choosing is worth your money. Before opting to rent a car from any company, search for the company review on Google. If they don't have any reviews or testimonials, you're better off renting elsewhere.
Get to Know the Company's Terms and Conditions
Next, you need to make sure that both you and the rental company are on the same page. Many people accept terms and conditions without taking time to read them. Do your best to read through any company policies to ensure that you don't violate anything. Some rental services are dodgy. But a good car rental service allows you to know everything upfront. For instance, you get to learn about the cancellation policy as well as taxes and fees right off the bat.
Location of the Rental Company
Finding out the location of the car rental service is also important. There are several rental companies in LA. But if you are flying in and out, you will need to find a service that's available at the airport. This way, you will have an easier time picking up and dropping off your car. Some rental companies provide shuttle services. That means you don't have to find one at the airport. Check out Miles Car Rental for details on which companies provide shuttle services in LA.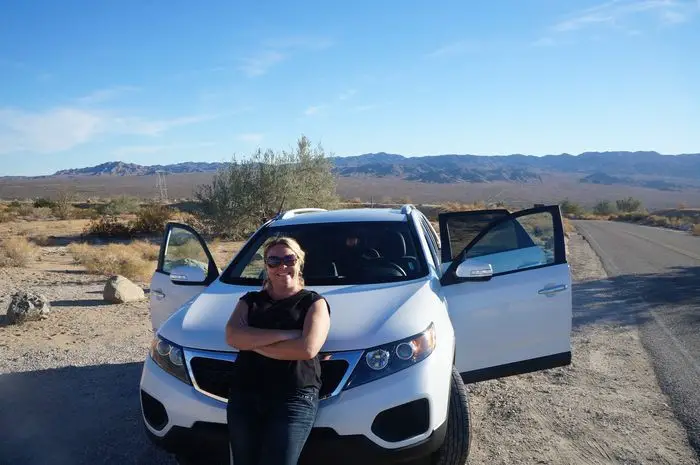 Get to Know the About the Deposit Amount
If you are booking online, most companies will need to place an initial deposit to reserve the car. This amount varies from one company to the next. Hence, you shouldn't be in a rush to pick any car rental service without first comparing your options.
Learn About Insurance and Payment Options
You can never tell what will go wrong on the road. Hence, when renting a car you shouldn't only think about the rental cost. You should also do your research and find out everything you need to know about rental insurance. There is more than one way in coverage can happen.

Once you know about the insurance covers, look at the various payment alternatives. This means learning what types of ways you can pay. It is important to compare the options and go with the company that offers flexibility.

But you can also add a cover from the car rental insurance provider. In some instances, the credit card company used to rent the car may provide a cover. You have to do your research well to ensure you are getting adequate information. This way, you can avoid spending a lot more than you anticipated.
Get Recommendations
Asking for recommendations is a great way of getting to know which company people like. If you have any friends or family who've visited LA, you can ask them to recommend a rental service. But, the best place to get the right information is on social forums such as Facebook groups. Pay attention to any car rental service names that keep popping up. It's likely to be the one more people like.
Wrapping Up
Renting a car in Los Angeles is easy given all the companies available. But you should do your best to research and make sure you've double-checked everything. This way, you can be sure you won't have any problems during or after the rental process.
FOMO - do you have it?  Well there is no need to Fear On Missing Out here at Explore With Erin. Sign up to receive updates directly to your in box. I won't spam you, but I do promise a whole lot of awesomeness. What are you waiting for? Join Me!