We took the kids to LEGOLAND Malaysia in 2012. At the time they had 6 themed areas, which I split up and covered in detail below.
As of 2022 LEGOLAND Malaysia now has 8 themed areas.
The Beginning
The Beginning is the start of everything awesome. Here is where you get your entry tickets and annual passes. A massive LEGO store here too, which we particularly loved going through all the Star Wars LEGO and Marvel models.
LEGO Technic
For all the speedsters, this park is full of awesome action-packed rides. Budding scientists can get set for fascinating LEGO® workshops. Get your LEGO Technic here!
LEGO City
Everyone can be a pilot with these colorful airplanes.
Imagination
It's movies, magic, and music galore with DUPLO® inspired play zones for little heroes plus plenty of building, racing, and sky-rising activities for big heroes alike.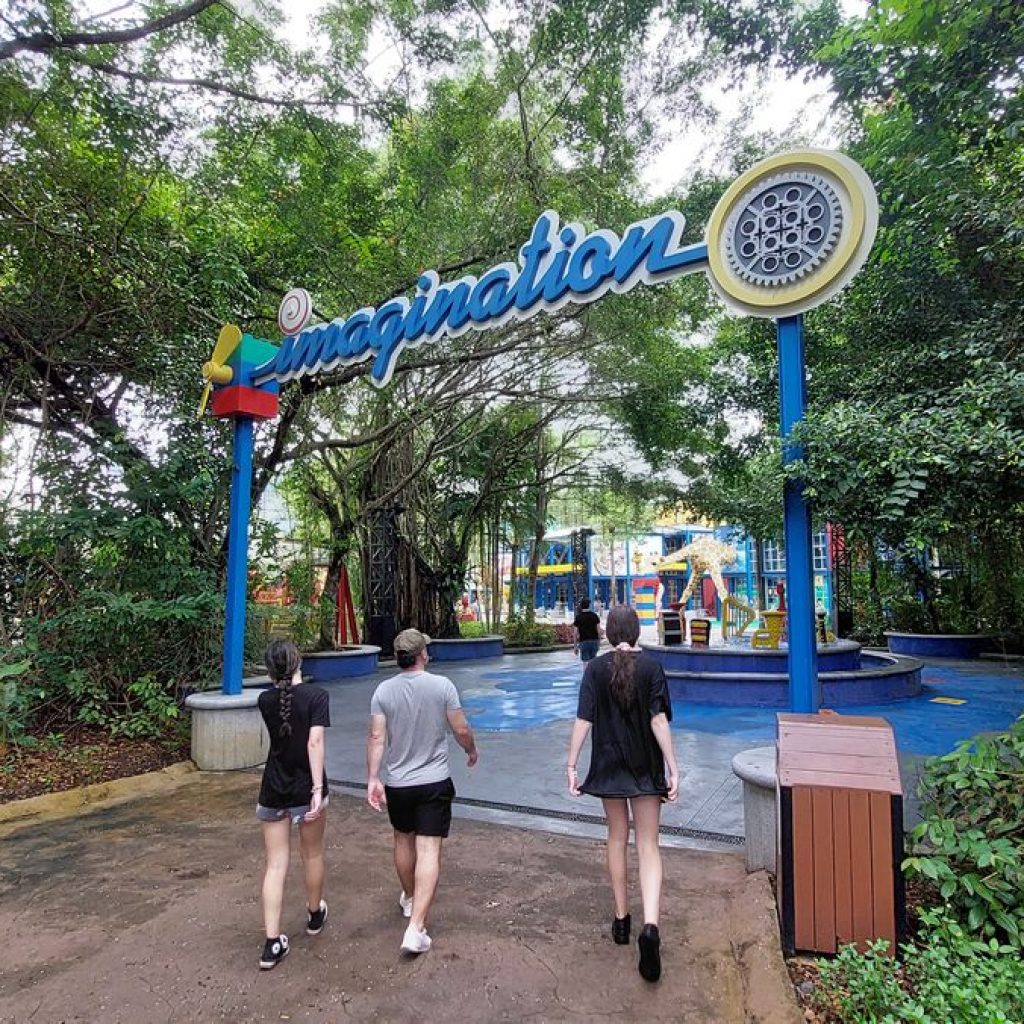 Miniland
At the heart of every LEGOLAND® is the much-loved true-to-life miniature version of Asia's iconic landmarks.
MINILAND dazzles in every way as a magnificent masterpiece built with over 30 million LEGO® bricks that showcase famous attractions from 17 Asian countries such as the Petronas Twin Towers in Kuala Lumpur, Singapore's Merlion, India's Taj Mahal, and even Johor's unique landmarks. Many of the icons and attractions are animated at the touch of a button, so guests of all ages can enjoy the sights, sounds, and splendor of each work of art.
LEGO Kingdoms
You can be King for the day as you cross the drawbridge and enter a magnificent castle to explore the legendary folklore of fearsome dragons and fearless knights.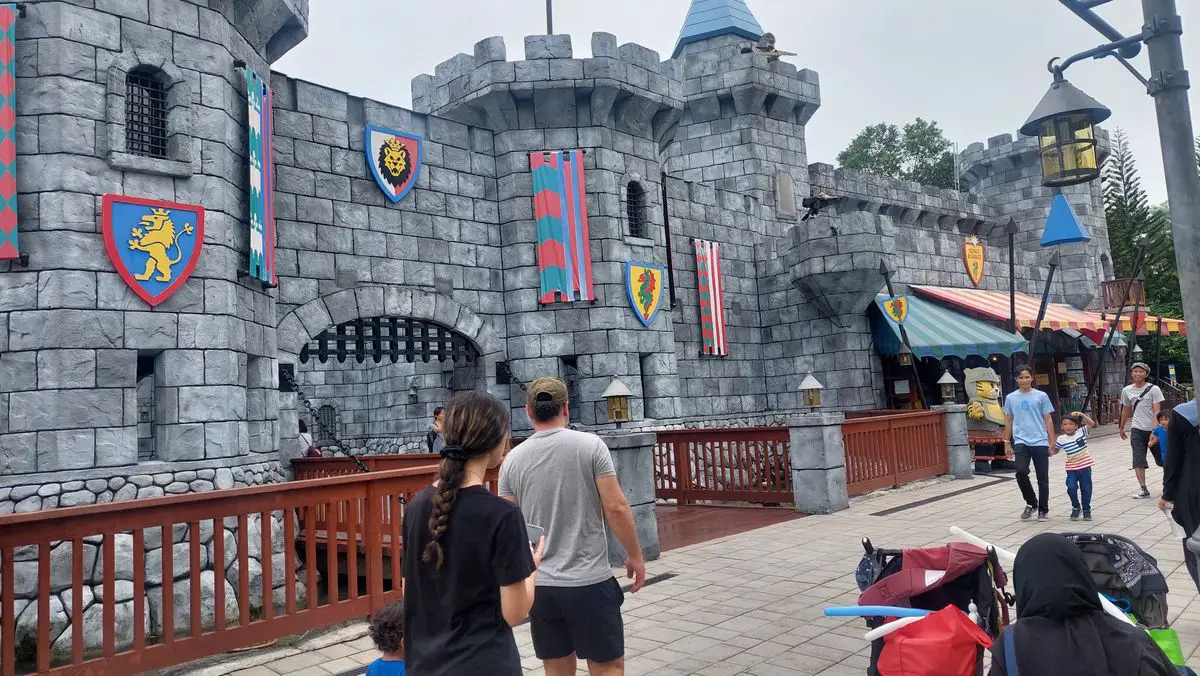 Land of Adventure
Journey into the forgotten worlds of Pharaohs and dinosaurs.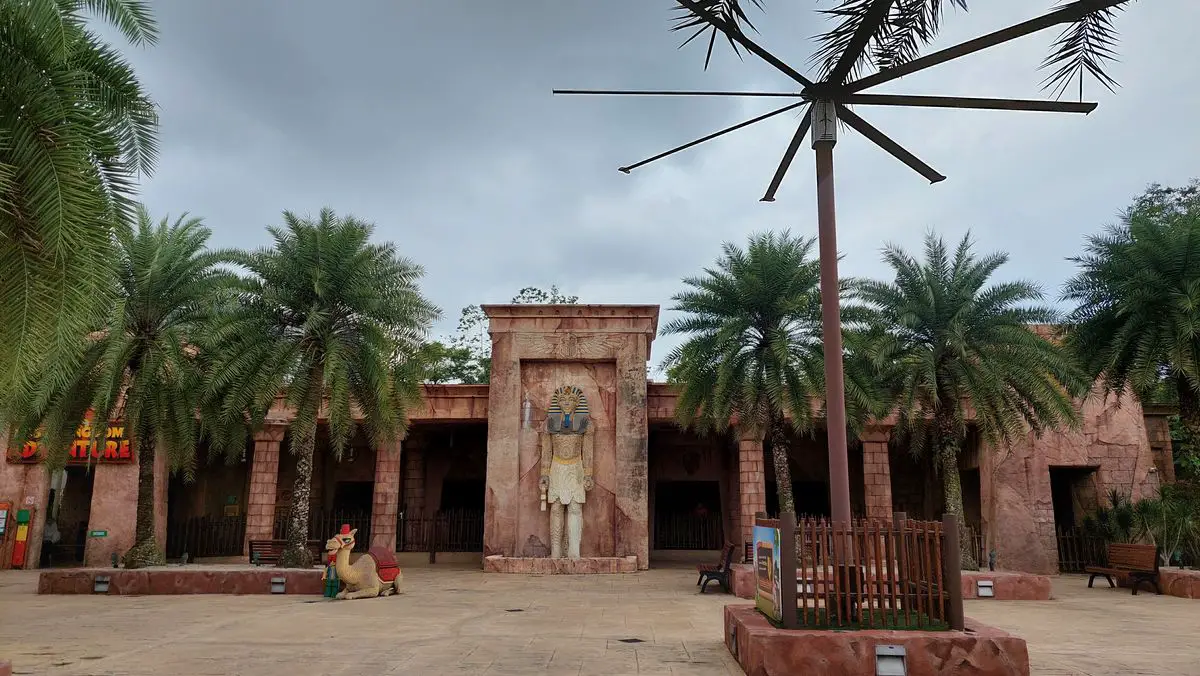 LEGO® NINJAGO™ World
For all Ninjas out there, there is a brand new world to put your ninja skills to the ultimate test. At this new indoor-themed area, get transported to a parallel NINJAGO™ universe and become a Master of Spinjitzu. Kids can think like a ninja, move like a ninja, and train like a ninja.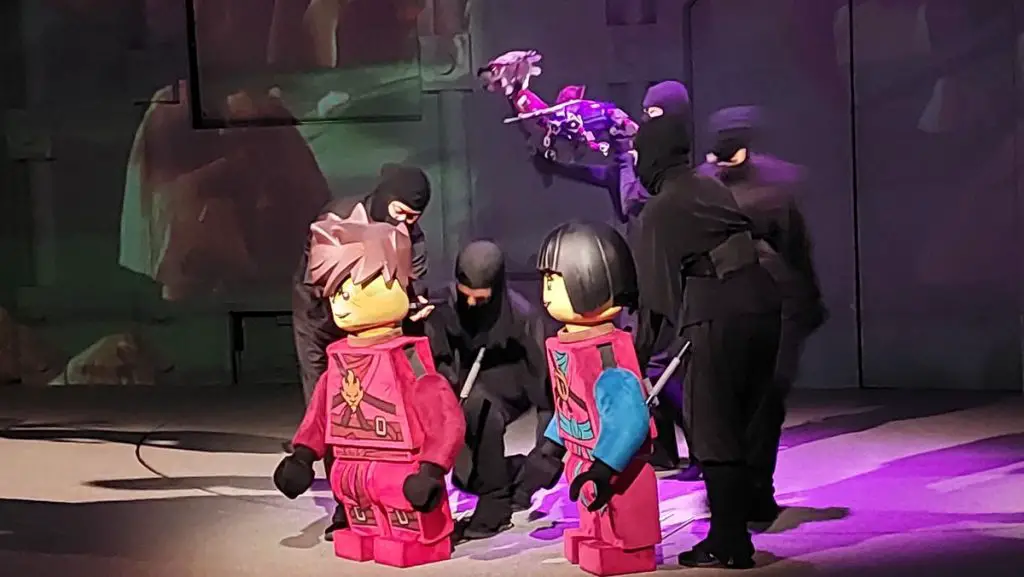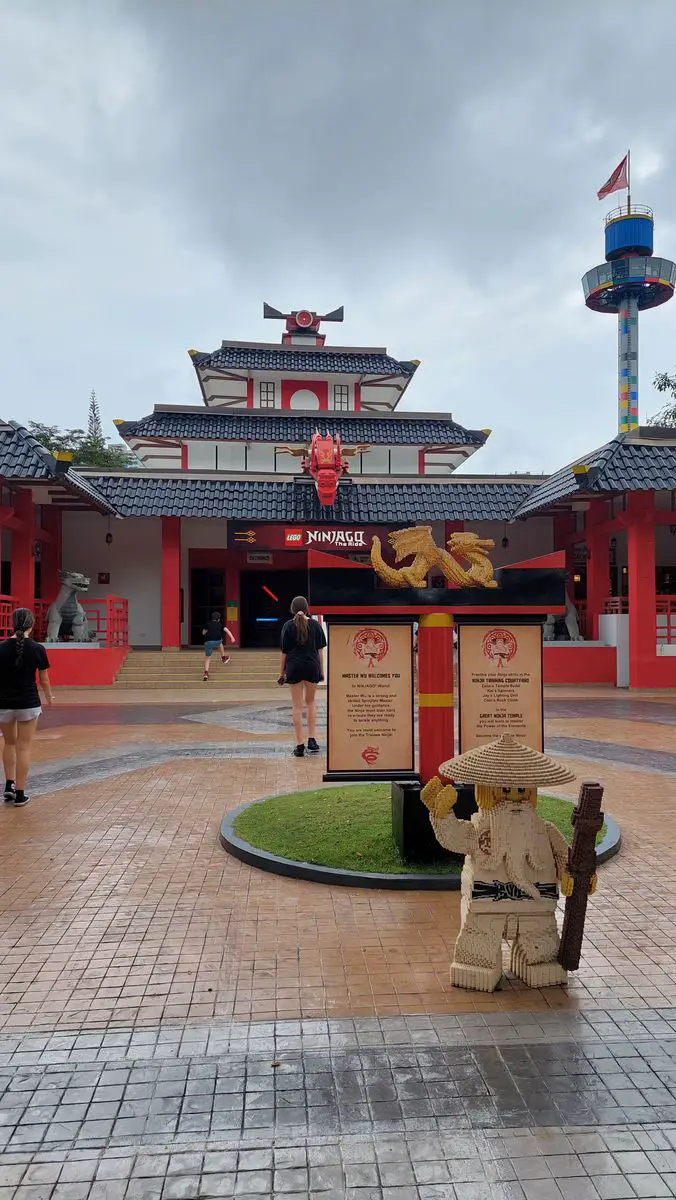 During our visit in 2012, I wrote this post for parents to comfortably know how to do LEGOLAND Malaysia with kids.
LEGO City: The kid's favorite
Our journey began in this land after leaving Miniland, and my 3-year-old declared it to be her favorite. We stayed in this area the majority of the time.
It resembles an educational theme park with activities like using levers to drive trucks or running a fire truck to put out flames.
The Junior Driving School for children aged 3 to 6 was Mia's favorite. I found the height restrictions fascinating because my children are enormous. 80 cm at 3 years old to 120 cm at 6 years old. My daughter is 3 and over 110cm, and my son is 2 and over 90 cm. It's funny that in Malaysia sizing she is closer to a 6 and he is closer to a 4.
In any case, they both boarded the ride. Mia was an expert and outran all the other children while Caius struggled and sought assistance from the kind staff (possibly why the age is 3 and not just based on height).
Here, there is an airplane ride that my kids enjoyed. Staff came to my aid here offering to sit with Mia while I sat with Caius. Such friendly, helpful employees.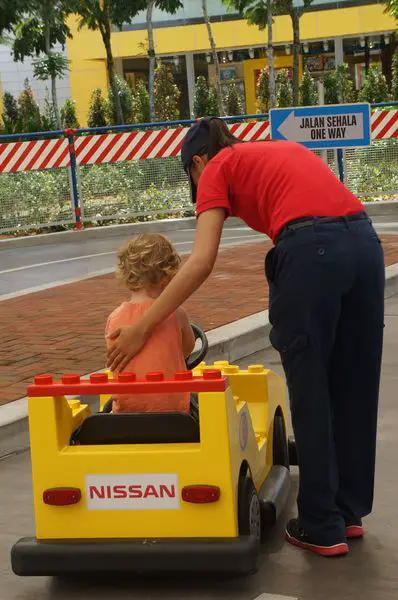 Also nearby is The Shipyard, a fantastic playground where my kids had a blast. Parents can run around crazily with their kids like me or they can sit on the sidelines and take it easy.
You may also ride the LEGO Train around the park from this location, which is what we did initially to explore the layout.
Here is also where we had lunch at the Market Restaurant.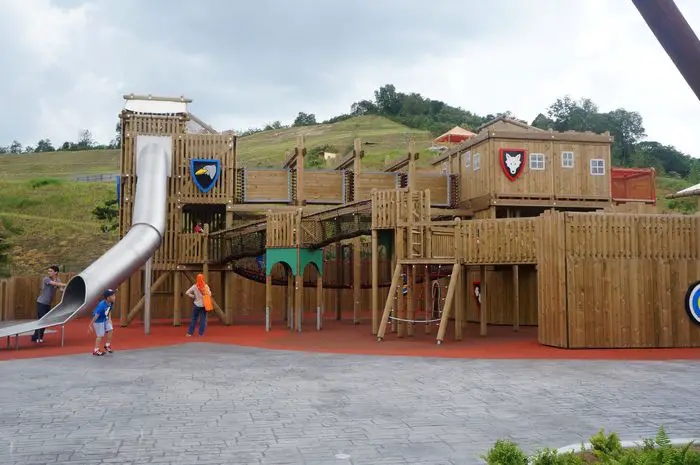 Imagination: Where kids can make & race LEGO cars
My youngest loved the fantastic playground in this area. It also has a specially designed children's train ride with no lines.
We skipped a few of the rides here, but Mia and I did try the Power Tower, where you pull a rope to send your seat into the air to take in the park's picturesque sights. While you wait, the youngsters can play with the LEGO parts on the table in this line.
You will also find the 4D movie here. We only saw one movie, but there are plenty you can watch during the day.
As we arrived during monsoon season, the kids were drenched. So it was a great stop to get out of the rain. I popped their LEGOLAND polos on them, and once they had their 3D glasses on they looked like little mad scientists.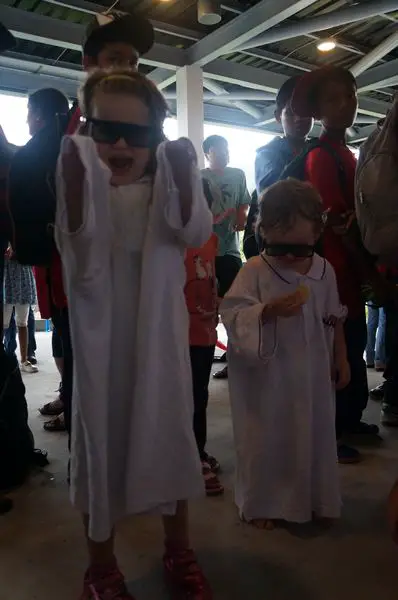 The Build and Test Center was the best part of this section and a welcome relief from the scorching sun.
My 2-year-old boy adored creating LEGO vehicles and competing in races with the other kids in the building. While building high tables, shaking them like a tiny earthquake, cheering when the LEGO survived, and laughing hysterically when it didn't.
LEGO Technic: One for the Older Kids
We decided to take an anticlockwise route across the park so headed to Technic after the day. Project X, the park's quickest roller coaster, is located here. The ride was closed when we originally got in line since it had started to rain.
After our 4D movie, we noticed that the heavens were no longer weeping, so we raced back to Project X. My 3-year-old daughter was able to ride, being slightly over 110 cm, but my 2-year-old son could not.
We waited for this ride for a total of around 15 minutes at the park. Though it was very worthwhile. 18 meters high, 15 corners—I wish I had done it twice.
We love the huge LEGO head of Albert Einstein in this area of the park. How many pieces disappear each day, I wonder? Maybe it's glued together?
While Caius found a tiny water feature to once more get extremely wet in, Mia and I had a lot of fun on the wave racer, which is kind of like mini jet skiing.
We didn't ride any more rides, but I did see some of them. I also think there is another air-conditioned LEGO room here for older kids.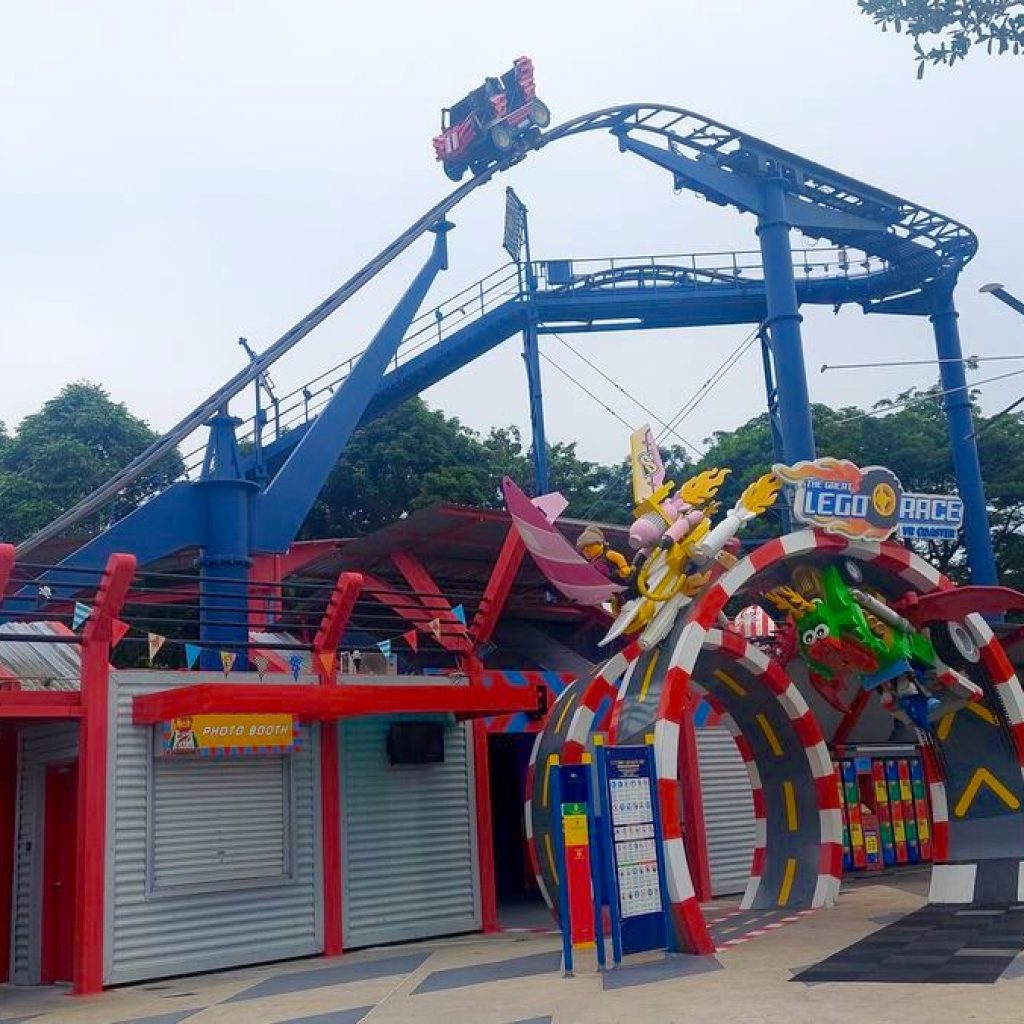 LEGO Kingdoms: A place to fall in love with LEGO characters
All the castles, dragons, and knights are in this section. LEGO knights are seated beneath towers, while LEGO dragons are spitting water. It is a truly wonderful part of the park.
While my three-year-old was old enough to ride the kid's roller coaster here, Caius was not. Mia was also tall enough to ride The Dragon. This ride was the longest wait because there were issues with it.
However, after 15 minutes, they assured us it was safe to ride. Naturally, I was panicking by this point!  You head through a little LEGO tunnel filled with dragons and magicians at the beginning of the coaster. My 3-year-old was a little scared because she doesn't like scary or ominous sounds. When the coaster exits the tunnel, the actual coasting begins at a speed of nearly 60 km/h, which she adored. It was a terrific ride.
In this area, there is a second playground and a pony ride for smaller children (my 90cm 2-year-old was too small for this ride as well – the right height, not the right age).
Land of Adventure: An adult favorite
Until we spotted a sign pointing to it at 5:45 p.m., I had no idea that this place even existed. With only 15 minutes left, we speedily covered this territory.
I tried the flume ride, which ascends 12 meters before dropping you and leaving you drenched. Excellent for taking several action pictures from the viewing platform.
The Lost Kingdom, where you sit in a car with a laser gun and fire your way through a labyrinth while battling spiders, mummies, and other creatures, was popular with the kids.
When we finished those two, the park had already closed, so we were unable to enjoy any of the other awesome children's playgrounds with shooting balls, several levels, and the Beetle Bounce ride.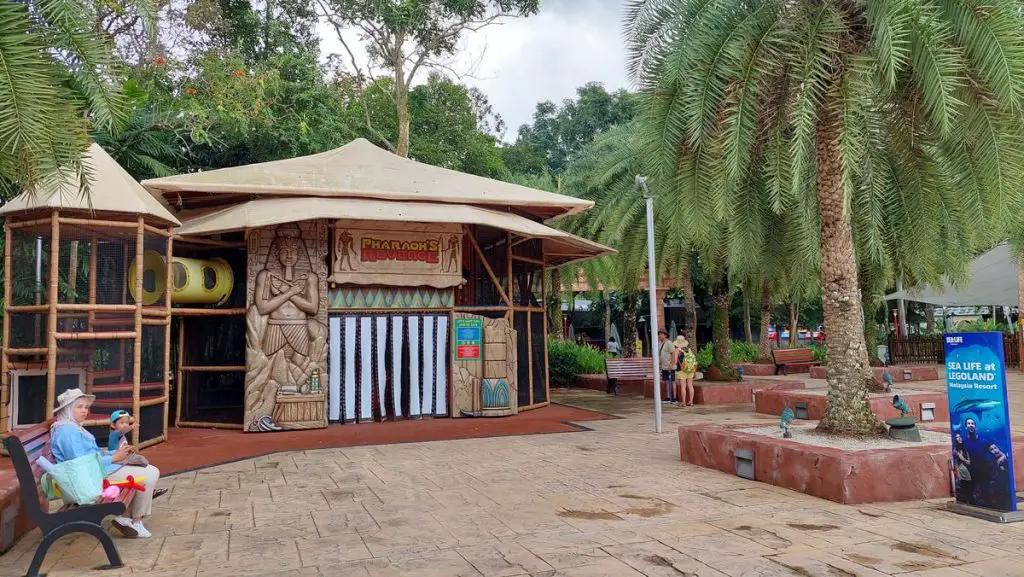 Miniland: Little small town
We headed to Miniland first. Over 30 million LEGO bricks were used to build this section of the park, which took more than three years to finish.
Twelve distinct cities and their famous monuments are represented by 17 different settings. The Taj Mahal, Angkor Wat, and the Petronas Towers are some of our favorites. The 10-meter-tall Petronas Towers are constructed with more than 500,000 LEGO pieces. They are amazing.
Although I don't enjoy building with LEGOs or generally appreciate them, this part of the park was incredible and incredibly realistic. The Sentosa Island Merlion, which sprayed water at curious onlookers, was a particular favorite of my son's. He did this to strangers for around thirty minutes gleefully.
Can I recommend leaving Miniland for last? Once the rides close down you can meander through Miniland.
Everyone can find something to enjoy at LEGOLAND Malaysia. I can't wait to go back after the hotel and waterpark are operational in a few years. The development appears to be proceeding according to plan and will significantly improve an already fantastic location. Took us ten years but we finally did get back!
I always adhere to the principle of being truthful in my reviews and exposing flaws for what they are. I can't think of anything I disliked about LEGOLAND Malaysia, other than the lack of shade in such a hot country. Ten years later the park has plenty of shade from trees, and some pretty epic giant fans located around the park.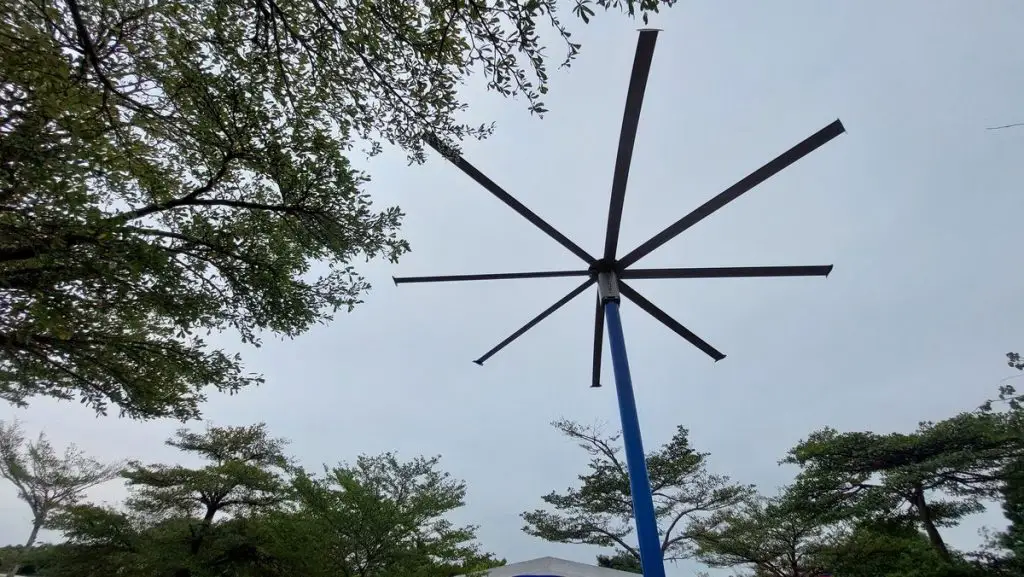 Consider purchasing a mist fan for your visit!

Put LEGOLAND Malaysia on your list for a family vacation destination; whether you take a day trip from Singapore or stay a few nights at the LEGOLAND hotel in Johor, you and your children will have a blast.
Read our post about the best tips for LEGOLAND Malaysia Theme Park with kids.
Or our 2022 post about LEGOLAND Malaysia Resort with teens.
LOOK HOW EASY IT IS TO PIN THIS!
FOMO - do you have it?  Well there is no need to Fear On Missing Out here at Explore With Erin. Sign up to receive updates directly to your in box. I won't spam you, but I do promise a whole lot of awesomeness. What are you waiting for? Join Me!