Kids or no kids Singapore is a buzz of activity with plenty of things to do. But in no particular order here are some of my kid's favourites. And mine! 10 things to do with kids in Singapore.
1. Universal Studios
I have been three times to Singapore's Universal Studios now, twice without kids and once with kids, both times just as exciting. I love Universal more than Disneyland/Disneyworld and it's definitely top of my things to do with kids in Singapore. There is plenty of rides for the little ones and even more for the big kids.
Tips: If you stay on Sentosa you can head home for a nap during the day, before coming back and completing your fun.
The single line will shave a lot of time off of ride wait time. For instance, the Jurassic Park line was 60 minutes, my partner and I jumped into the single line, which had no queue. We rode instantly. This works great for couples at Universal. Or even those who need to parent swap while watching the kids.
Admission: Adult one day pass SGD$79.00, Children under 4 free. I highly recommend the Express Pass for the top rides, which is an extra $40. If you have time, check out Carousell for cheap tickets! Also, try Viator by clicking here!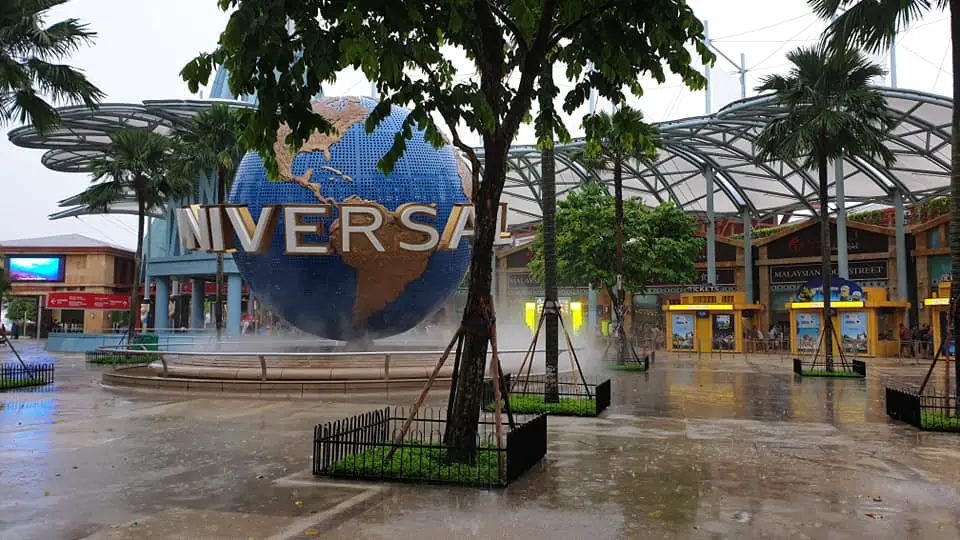 2. Port of Lost Wonder (CLOSED) TRY Adventure Cove Waterpark
I wish we had more time here. A fun addition to Sentosa is this amazing kids water park. A giant pirate ship with water guns, slides, and wifi for the adults.
Unfortunately, it shut it's doors in April 2019 to make way for Adventure Cove Waterpark. Thrilling slides and wildlife encounters all in one place. Cruise the lazy river, ride the high-speed water slides, or snorkel with 20,000 tropical fish.
Admission: Tickets are less than AUD$36 on Viator!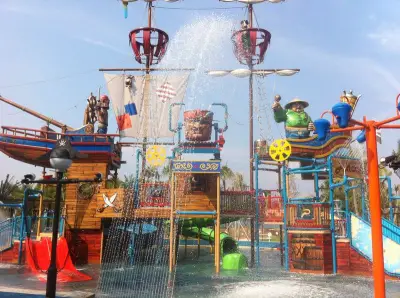 3. Singapore Zoo
One of the top zoos of the world. Singapore Zoo has a bit of everything, including white tigers. Halfway through is a kids water park as well, which helps cool the day considerably before you keep on truckin'.
Admission: Adults with tram – AUD$43 here. You can also get park hoppers.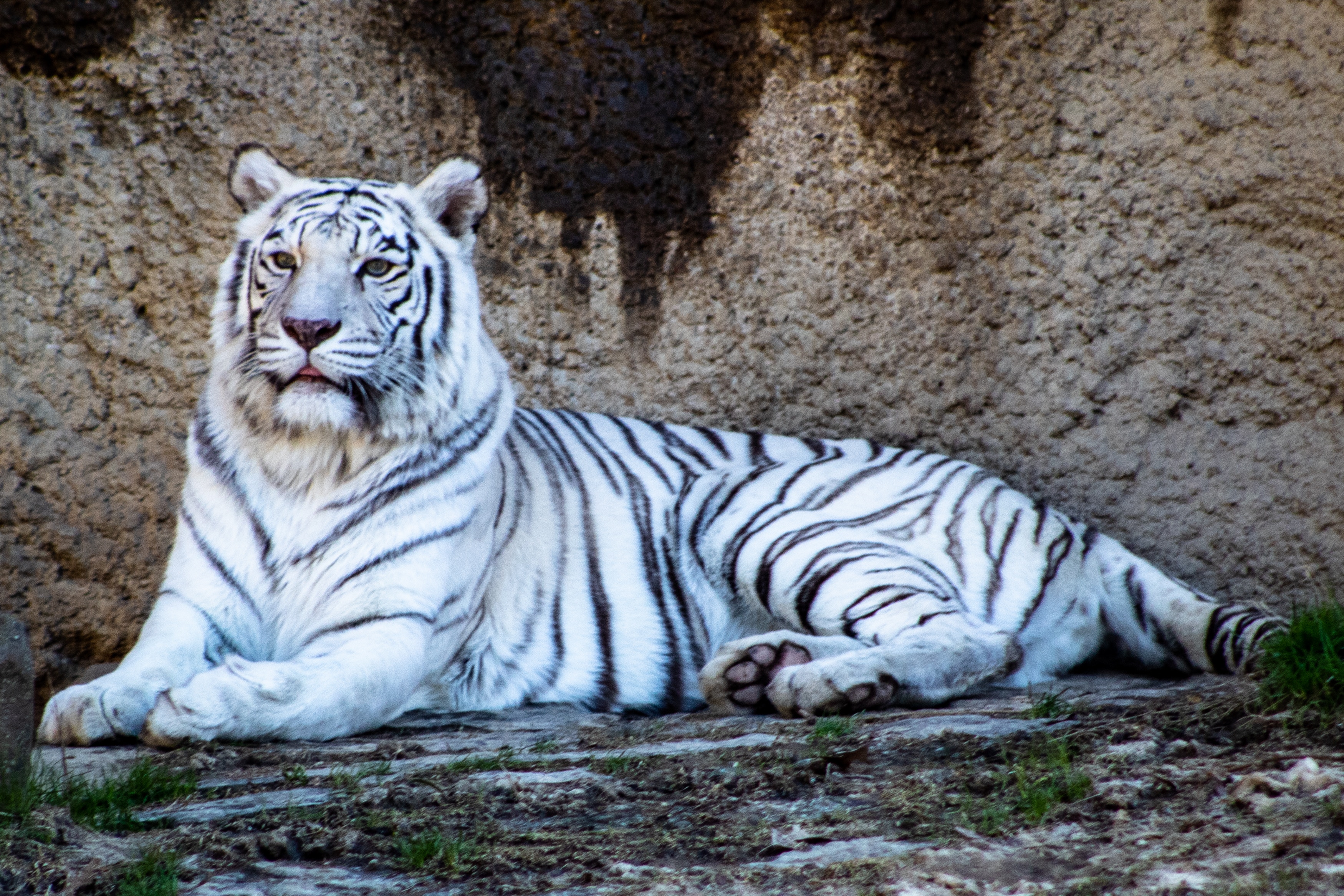 4. Hard Rock Hotel Pool, Sentosa
If you are staying on Sentosa you should head to the Hard Rock Hotel's pool facilities. They have, from what I counted, over 4 pools, including a beach pool and a kid's water playground with slide. We spent half a day here, relaxing and swimming and playing.
Admission: Free if staying at Sentosa resorts.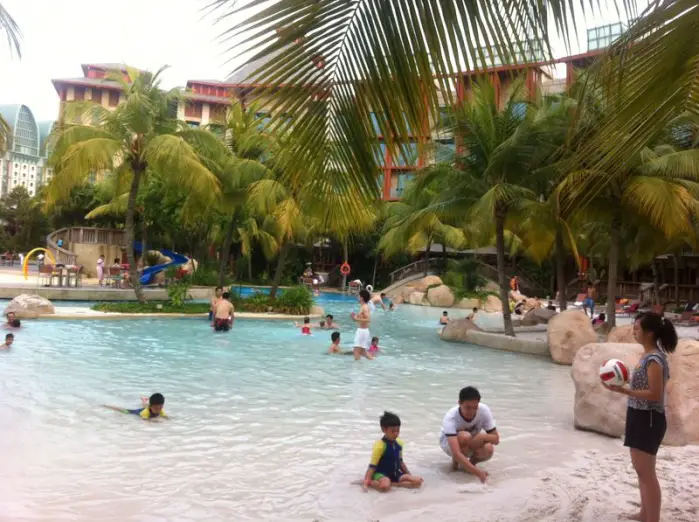 5. Night Safari
Ok, so this is a 50/50. Some mums have kids that love to stay up all night, in which case this is an amazing attraction. My kids were young and didn't do so well after 7 pm so therefore did not enjoy the Night Safari. The kids favourite part of this night was the fire show put on beside the restaurant. Adults will love the after hours safari fun.
Admission: Adult under AUD$60 here. Kids under 4 are free, bonus!
6. Gardens By The Bay
How interesting can flowers be? But this place is an incredible gold mine of fun for kids. The Flower Dome is full of nooks and crannies of wood carvings, Alice in Wonderland characters, and of course flowers.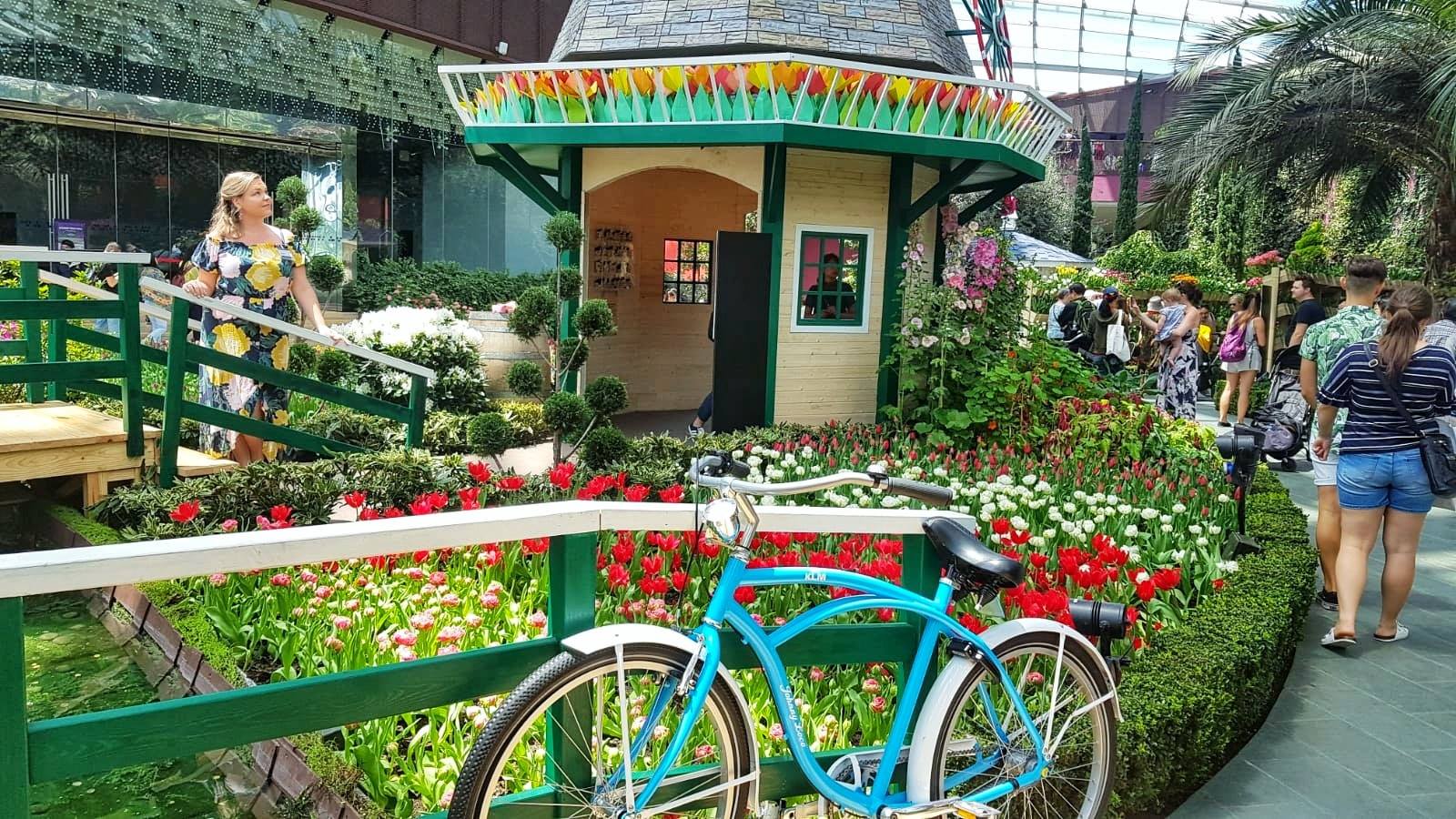 While the Cloud Forest is stunning with its waterfall greeting and treetop walks. Plus magnifying glasses to see some pretty impressive flowers up close.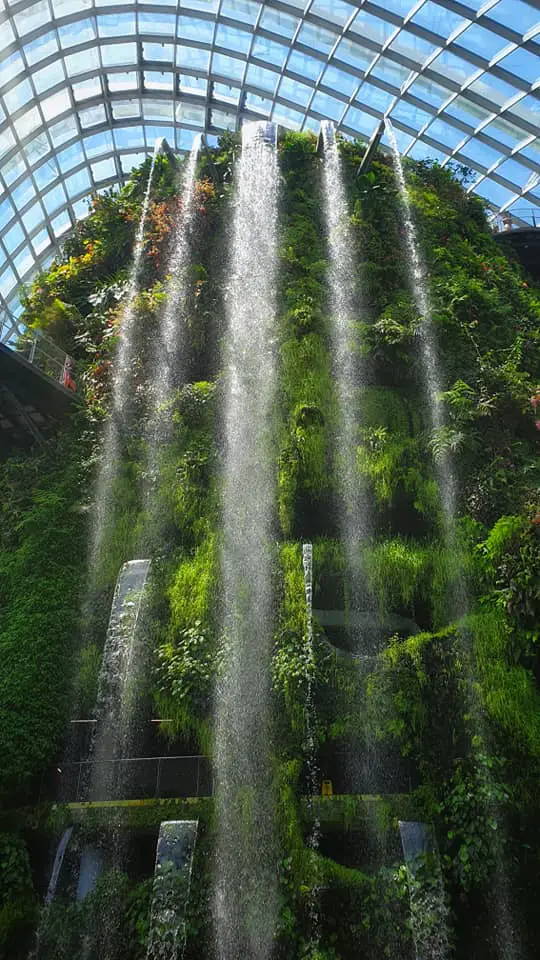 But whatever you do, do not miss the Supertrees light show in the evenings at 7:45 pm and 8:45 pm. Lie on the ground and soak up the music and lights splashing all around you in the remarkable supertrees.
Admission: Two Conservatories – Adult: $28, Child (3-12 years old): $15. Children's garden is free, as is the Supertree Grove. Get tickets cheaper on Viator here – AUD $25.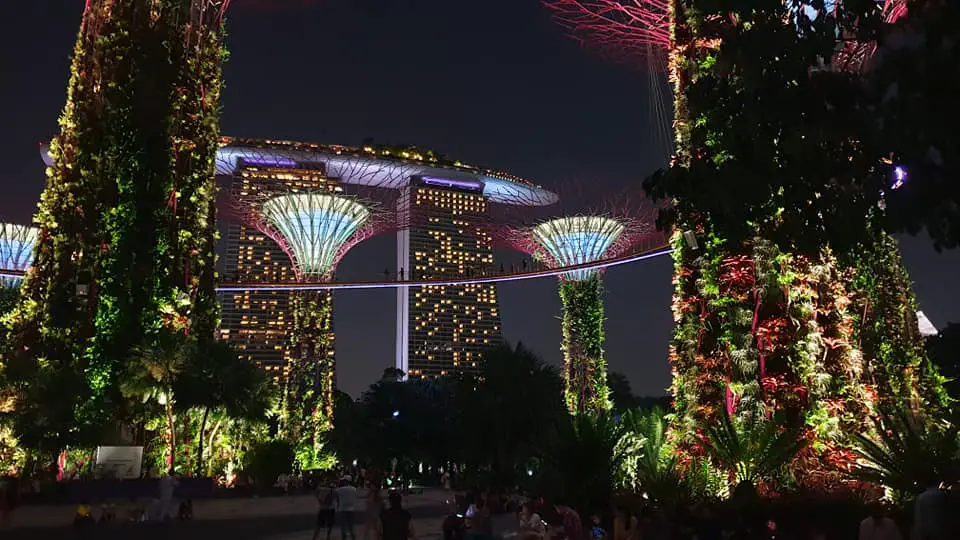 7. Marina Bay Sands 
Shop to your heart's content, sip cocktails on the roof. Or head to the Skypark conservatory for some of the best views in Singapore. Tip: It's hot up there, so bring sunscreen and a hat. Unfortunately, only guests get to use the famous infinity pool, the largest and highest infinity pool in the world. For the kidless adults check out several bars and clubs within the building.
The brand new Marquee is only a few weeks old and houses a Ferris wheel and 3 story slide- for adults!
Admission: Adults are S$23, Children 2 – 12 are S$17 and under 2 are free. Get cheap tickets here.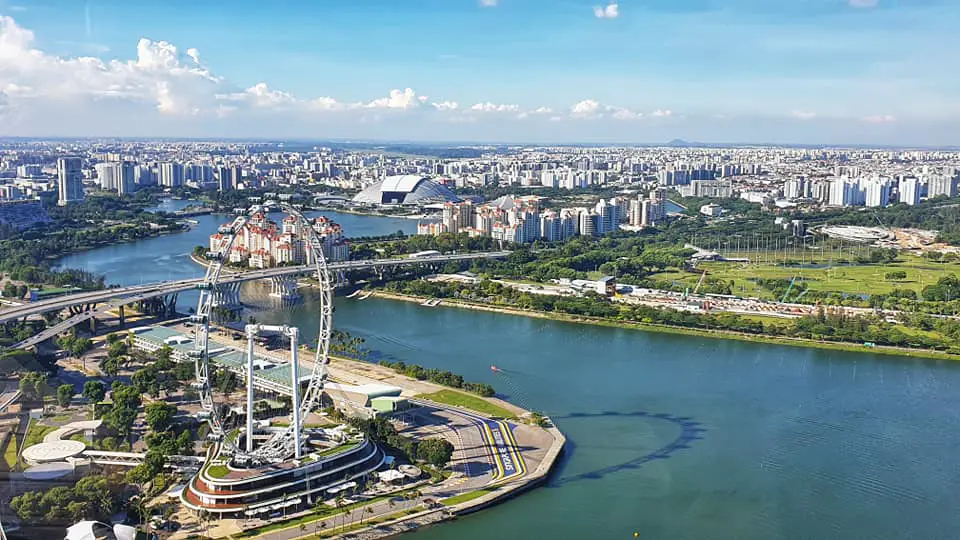 8. Art Science Museum
As far as things to do with kids in Singapore go at this always changing exhibit you'll never be lost for something to do. The current Alice in Wonderland exhibit is fascinating as it delves into the history of the popular book and many film remakes.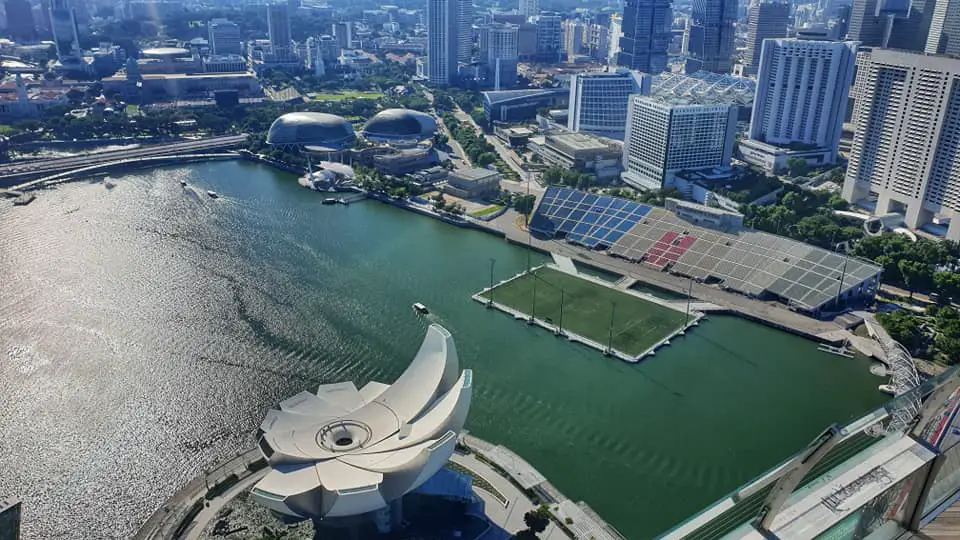 The other exhibit, Future World, provides a weird and wacky way of looking at the world. My favourite was the slide!
Admission: 2 exhibits cost S$40 for Adults, Or S$78 for a family. Get cheap tickets here.
9. E-Scoot
During our stay at the Park Regis we were offered 2 hours complimentary use of the Neuron E-Scooters. These scooters are electric and made getting through the city of Singapore so much faster and scenic. We so loved our first try, that we subsequently used it to get around the city every day after.
Tip: Try Neuron15 or FreeRide to get 15 minutes free. Make sure you return the scooter to a parking position to save $5.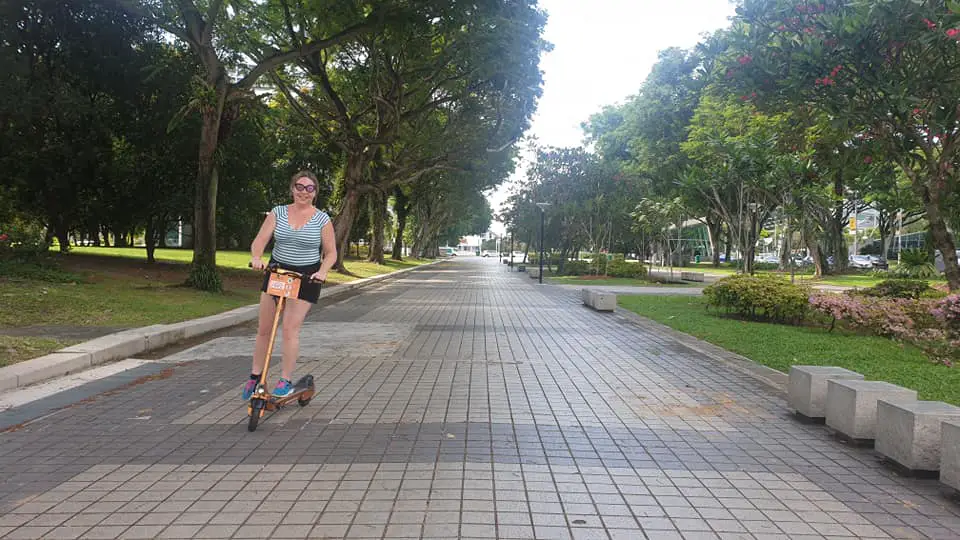 10. Food Tour
The perfect way to start your vacation in Singapore is with a food tour. We loved that our hotel, the Park Regis, has a Heritage Food Trail every Saturday morning. As we arrived on Friday night it was a great introduction to Singapore food and where to find it. Bonus: all walking distance from the perfect location of our hotel. It set us up for the rest of the week on how to get around and all the great places we wanted to return to eat.
Price: May to October, every Saturday. 3 hour food tour. Value S$99 or complimentary if you stay on the #sginsiders Staycation Package at the Park Regis.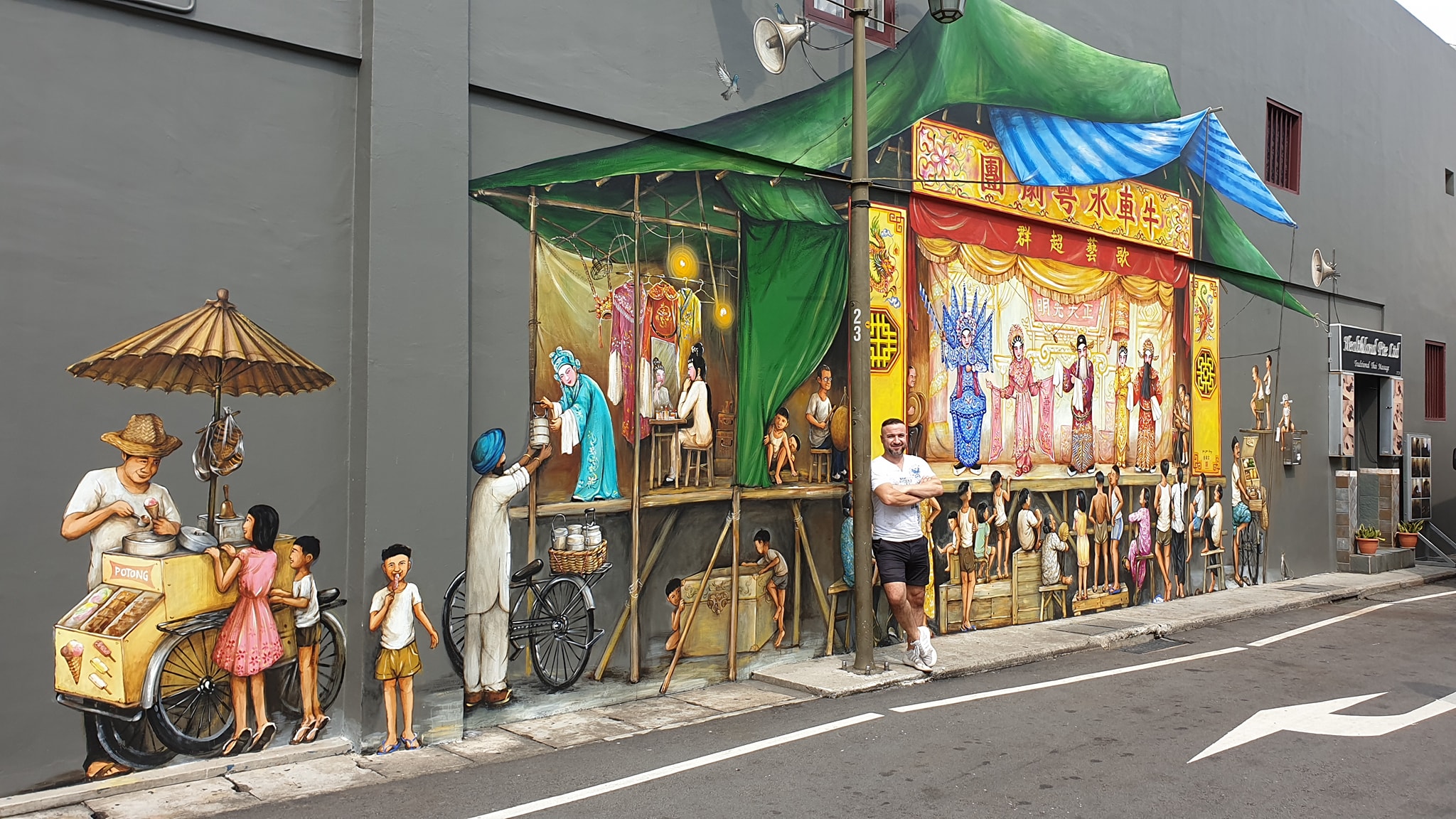 11. Snow City
Unless you have never seen snow, you could possibly give this a miss. But if you have never done snow then your kids may get a kick out of this indoor snow city. A highlight is snow tubing the three-story high and 60-meters long snow slope.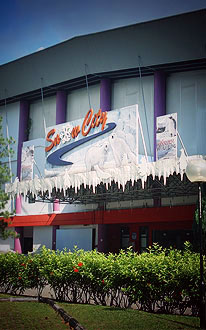 We'd love more suggestions for next time. What's one of your top things to do with kids in Singapore?
LOOK HOW EASY IT IS TO PIN THIS!
FOMO - do you have it?  Well there is no need to Fear On Missing Out here at Explore With Erin. Sign up to receive updates directly to your in box. I won't spam you, but I do promise a whole lot of awesomeness. What are you waiting for? Join Me!