A girl has got to eat, am I right? And my favorite meal happens to be brunch. It's not quite breakfast and it's not quite lunch, but it can be both.
And happens to be the best of both, because you can eat sweet or savory and it's all acceptable! Even a little mimosa or breakfast cocktail is respectable after 11.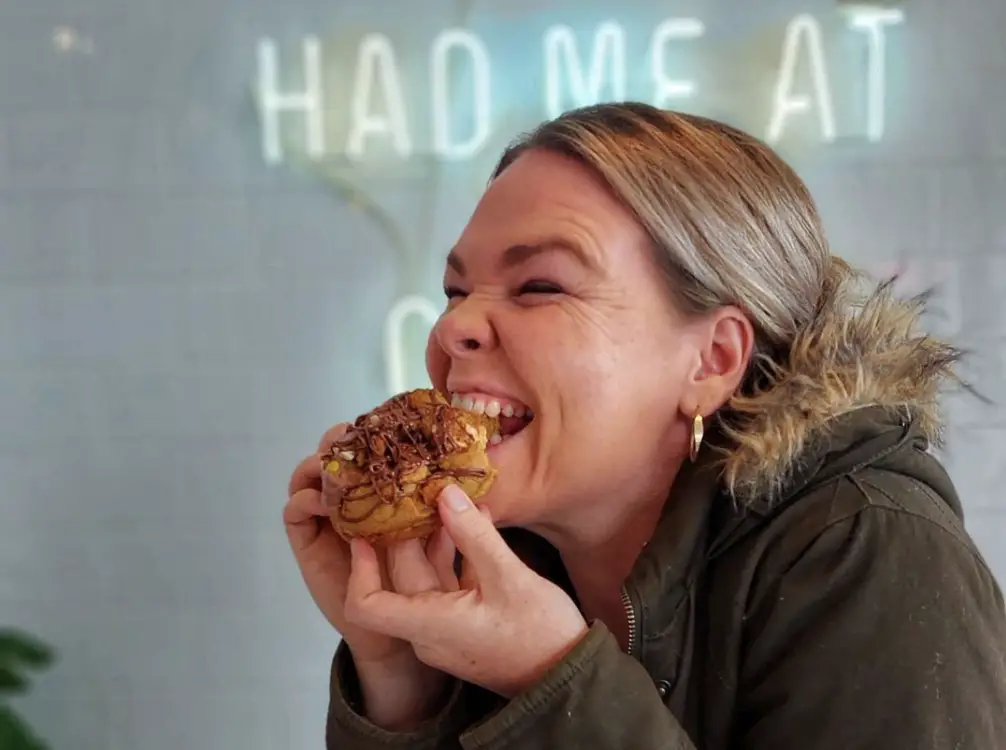 I was only 13 when my father showed me a newspaper clipping of a brand new suburb and shopping district called 'Joondalup'.
We lived in New South Wales and he announced we were moving to Joondalup, Western Australia. It was an exciting time.
I was 14 when all 5 of us drove across the Nullarbor to our new home in WA. Setting up base in Ocean Reef.
At 16 my parents built their first house. I remember the drive to Quinns Rock and my parents reporting it was too far out. They ended up in Currambine where I lived until I was married.
At 21 I moved to an apartment in Joondalup before building in Clarkson. Clarkson was also "too far out", but I was working in Joondalup and the ten-minute drive seemed negligible.
Fast forward 20 years later and I now own a house in Eglinton, north of Ocean Reef, north of Currambine, north of Clarkson, and north of Quinns Rocks. And I love it. I've never wanted to live anywhere than by the sea and now I do.
So with Joondalup now 22km away from me I found myself looking for brunch closer to home. And did I strike it lucky? We have so many delicious and beautifully located coastal cafes that I have become spoilt for choice.
If you're thinking of driving to the last stop on the freeway for a visit or you live NOR like me then I hope you enjoy my 19 best brunch places Joondalup & further north too, all the way to Two Rocks.
 

View this post on Instagram

 
Where is Joondalup?
Joondalup is a suburb of Perth, Western Australia, approximately 26 kilometers north of Perth's central business district.
It is home to a large shopping center known as Lakeside, a cinema, licensing center, and plenty of other food and business venues.
How do I get to Joondalup?
The Mitchell Freeway will take you directly to Joondalup. You can use exits at Hodges Drive or Shenton Ave. The Freeway currently takes you to Quinns Rock but should be extended next year as far as Yanchep.
The current train line can take you to Butler, however, should be open to Yanchep end of 2023.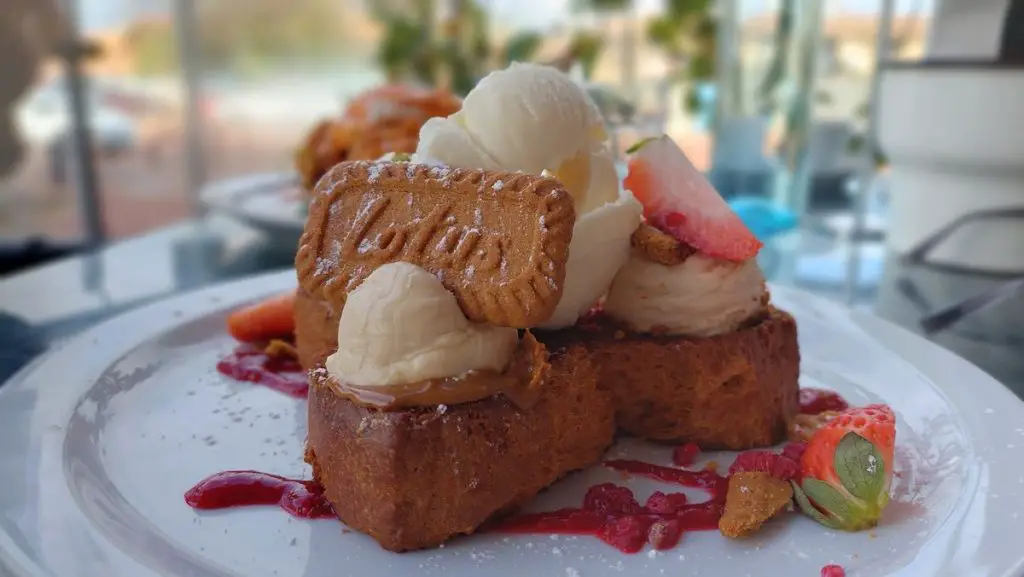 What is brunch?
A late morning meal is eaten instead of breakfast and lunch. I'd say brunch is anywhere from 10 am to 2 pm. And you can have double the calories because its 2 meals in 1! 😀
Do you know I once ran a brunch food tour in Melbourne with MasterCard? That's how qualified I am to write this post.
Plus I recently was invited to brunch in a royal palace in Turkey.
What are the

best

places

around Joondalup?
Before heading north of Joondalup there are a few places worth checking out around Joondalup. 
3 Rocca Way, Wanneroo WA 6065
One of my absolute favorites. Run by Melbournite Taylor who knows his modern Australian food. The restaurant is located beside Wanneroo Library.
It has an indoor and outdoor seated area. The outdoor area is dog friendly with a complete dog menu and dog mats and water bowls.
The serving sizes are large and decadent. I've had plenty of good meals here and highly recommend arriving early for weekend brunch because it gets packed. ABSOLUTE must visit!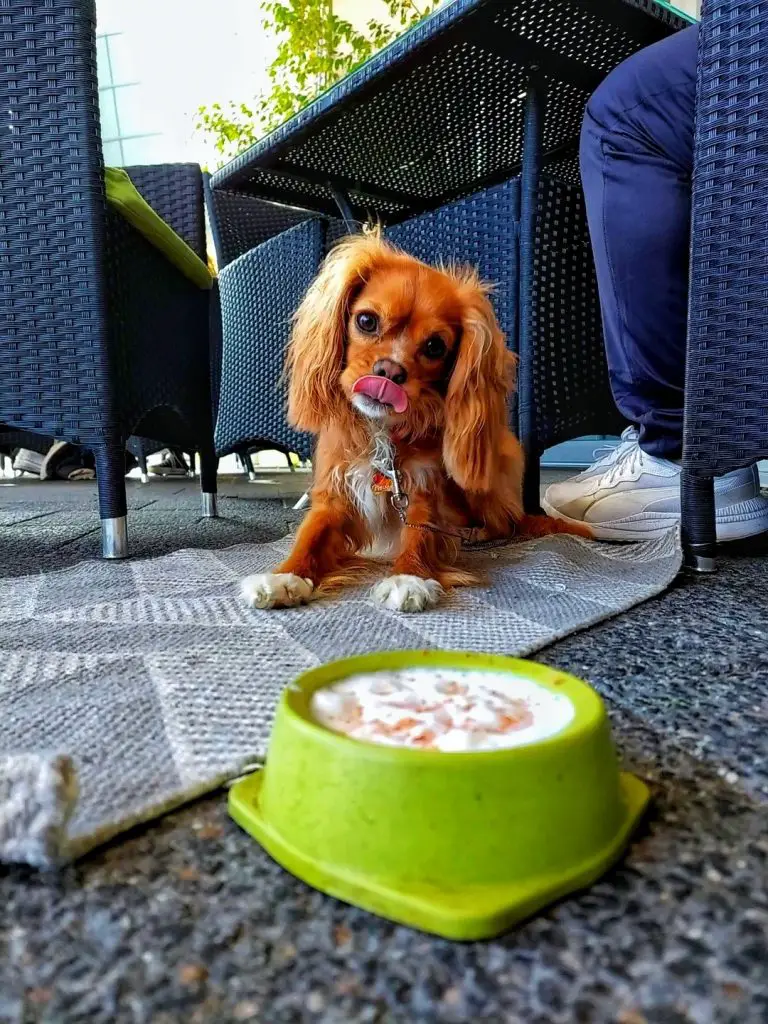 Favorite brunch menu item: The Egg Benny burger is to die for, basically eggs benedict in a burger. Or if you prefer sweet must try Passionfruit & Lemon Meringue Pancakes. You can't go past their freaky hot chocolates and Phoenix loves the Puppacino, which comes with bacon pieces. 
2. Home
Bar
5/82 Marina Blvd, Ocean Reef WA 6027
This used to be my home suburb and when I lived there this shopping center housed my favorite fish & chips store, plus Chicken Treat. None of that exists anymore, but this restaurant is a local favorite with epic ocean views, home vibes, and good coffee.
Outdoor seating is dog friendly.
Favorite breakfast item: The muffins are legendary.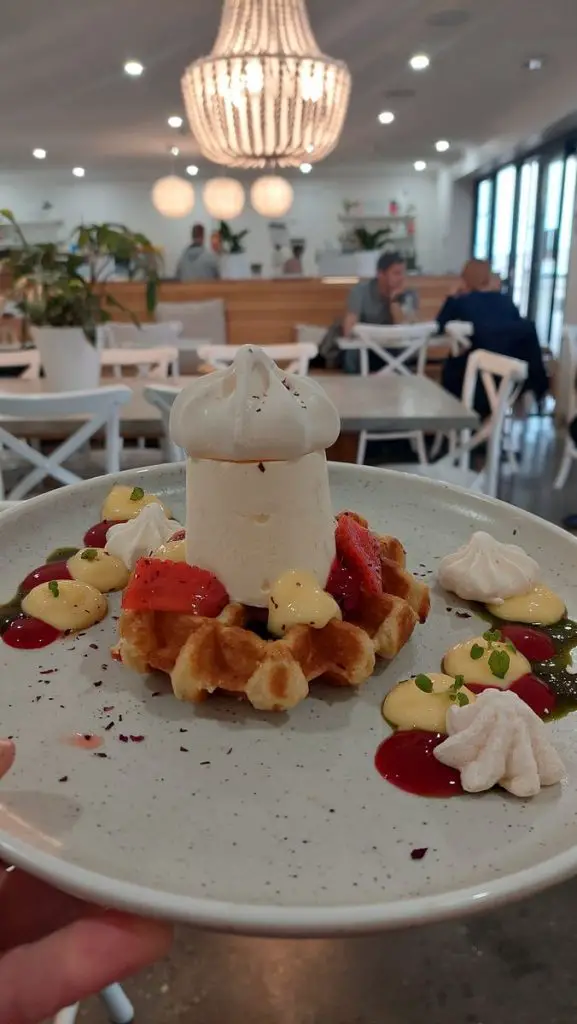 3. Leapfrogs
25 Drovers Pl, Wanneroo WA 6065
I've been going to Leap Frogs for decades, namely for their woodfire pizzas, but Sunday brunch is always fun. Especially when coupled with a round of mini-golf.
Favorite breakfast menu item: Try the bacon waffles with chili jam.
For something different head to Turkuaz at Hillarys for a traditional Turkish brunch!

You can find all my favorite Turkish food in Melbourne here.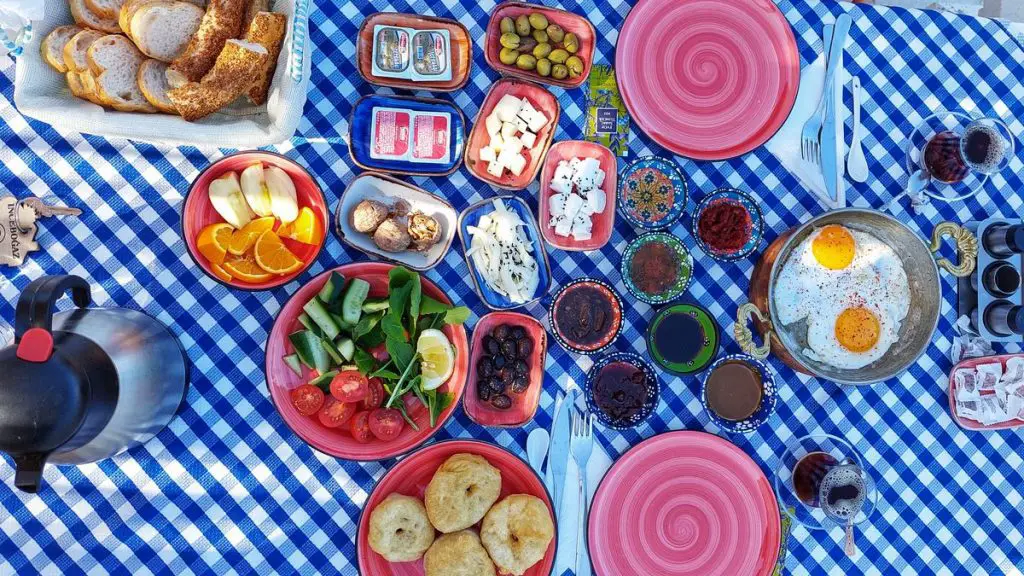 What are the ?
I use to live in Joondalup so now I tend to avoid it. It's a busy suburb, but sometimes you just have to use the mall. And when I do I love these four brunch spots.
4. Cinnayum
For those who are after a quick breakfast, but the ultimate yummiest this is your place. Coffee and a warm sticky cinnamon roll/scroll. I love all the flavours, but the berry is my favourite. Also now serving bagels!
Favorite breakfast item: They come in large or mini sizes. Large is perfect for breakfast. Mini is perfect for a special party, get a whole box!
5. Paper Avenue
52A , Joondalup WA 6027
Set in a vibrant little street in Joondalup and centered around an ethos of great coffee, quality, and healthy food. I don't drink coffee, but I sure love their food. Walking distance to Paddy Malone's if you need a drink after your late weekend brunch.
Favorite breakfast menu item: Their smashed avocado is so pretty and delicious. The Avenue – Whole crushed chunky avocado guac with two poached free-range eggs, confit tomatoes, and Danish feta with house-made relish and organic mild dukkah, served on two slices of toasted sourdough.
6. Gipsy Boy
68 Regents Park Rd, Joondalup WA 6027
This quaint little corner store might not look like a restaurant, because they also sell clothing, but they are the best bagels north of the river I am sure. Located near Joondalup Resort it's a great alternative to a hotel or hospital food.
Favorite breakfast menu item: Try the Ring of Fire bagel if you like a heat kick or if you are up for a challenge the Squashed Avocado & Vegemite hits the spot.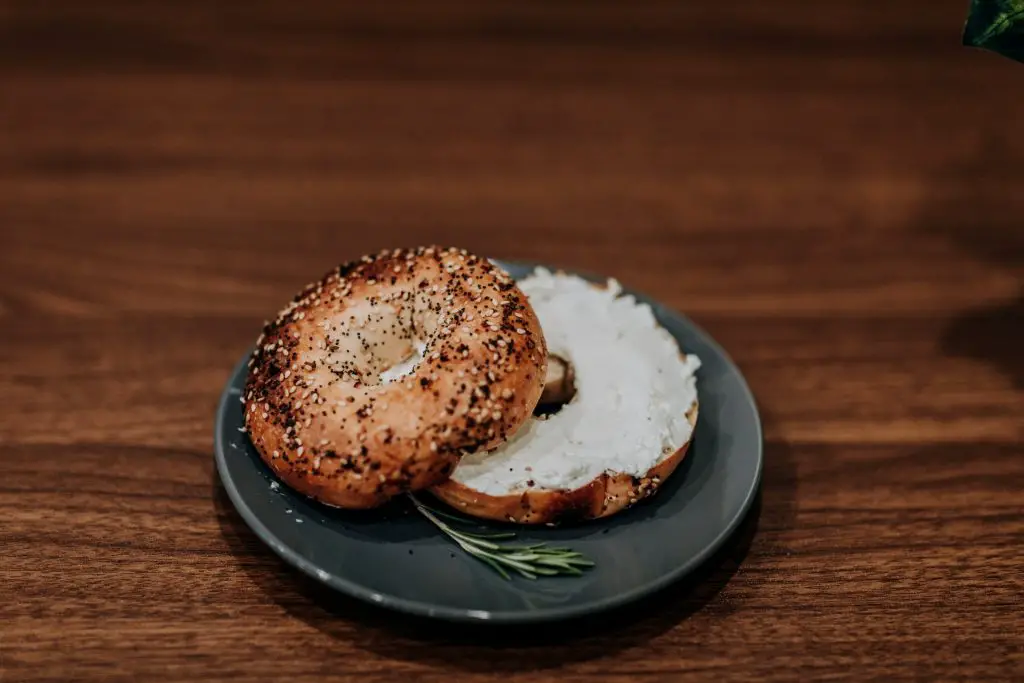 7. The Buttery
& Homewares
57 Shenton Ave, Joondalup WA 6027
Don't be fooled by its location, tucked away in Shenton House, opposite the hospital. This little place has well-priced meals in a warm indoor restaurant.
Favorite breakfast menu item: Must try the bagel breakfast, great price, filling, and delicious.
Where are the

best

places

north of Joondalup?
Time to head north of Joondalup. I'll start south in Burns Beach and make my way in order north from Currambine to Two Rocks.
8. Sistas Burns Beach
Burns Beach Cvan Pk, 35 Ocean Parade, Iluka WA 6028
One of my favorite places to eat that I frequent nearly once a week. The location is perfect for a nice long walk along the beach before sitting down and indulging. They have outdoor and indoor seating. Outdoor is suitable for pets.
Favorite breakfast menu item: The menus are seasonal and change continually, but the best thing I ever ate here was the Banoffee French Toast, and I don't even like French Toast lol.
9. Red Retro Café Currambine
1244 Marmion Ave, Currambine WA 6028
This adorable café is located in Currambine Central shopping center, just by Woolworths and the Cinema. It's retro. Beautiful big clocks and homewares for sale. The perfect place for a pre-movie meal or a coffee catch-up.
Favorite breakfast menu item: The scones with jam and cream made me want more.
10. Sistas Mindarie
Shop 7/33 Ocean Falls Blvd, Mindarie WA 6030
Brand new and sister store to the Burns Beach venue this store is creating waves at Mindarie Marina. It's opened right where the old Dome use to be, which is a great location.
It has outside and inside seating. In the winter they have outdoor heaters so you can continue to have your ocean views.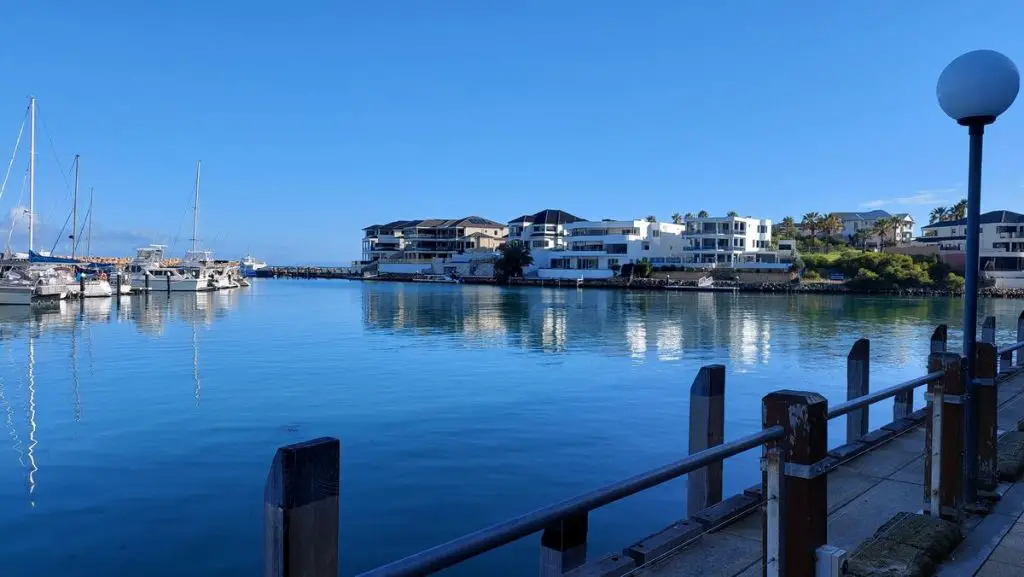 The outdoor area is dog friendly.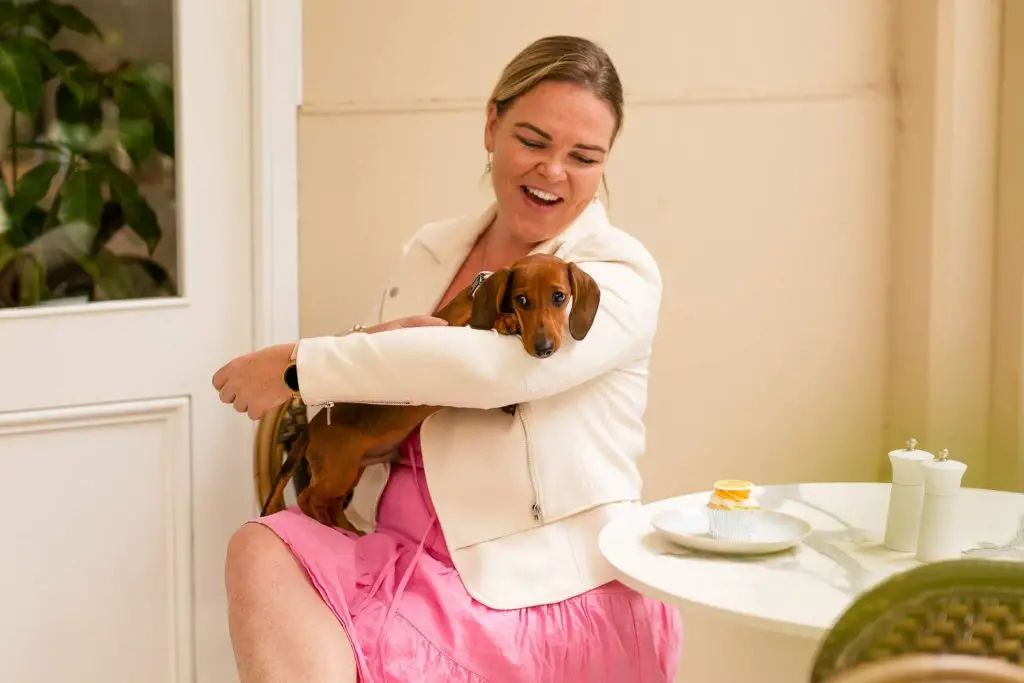 Favorite breakfast menu item: Must try the Turkish eggs. I've had it several times. The current winter menu also has an Apple crumble pancake with rhubarb and maple vanilla ice cream, which is downright delectable. Oh, and the fried chicken and waffles are also a fav!
11. Union Kitchen Mindarie
33 Ocean Falls Blvd, Mindarie WA 6030
This place is a great dog-friendly venue with both inside and outside seating. Outside has views of the ocean and a dog menu. I've eaten here for breakfast, lunch, and dinner.
Favorite breakfast menu item: Try the shakshuka or the smashed avo. The avocado toast has a generous amount of avocado.
12. Luna n Soul
80 Ocean Dr, Quinns Rocks WA 6030
Brand new Luna n Soul has stolen the hearts of locals with its prime beachfront location and views, plus its coastal decor and vibe. Styled by an interior designer and managed by a woman with a heart the portion sizes are decent and so is the price.
We love the outdoor seating while on a walk with the dog. They even have blankets to keep you warm and more outdoor summer seating is on the way.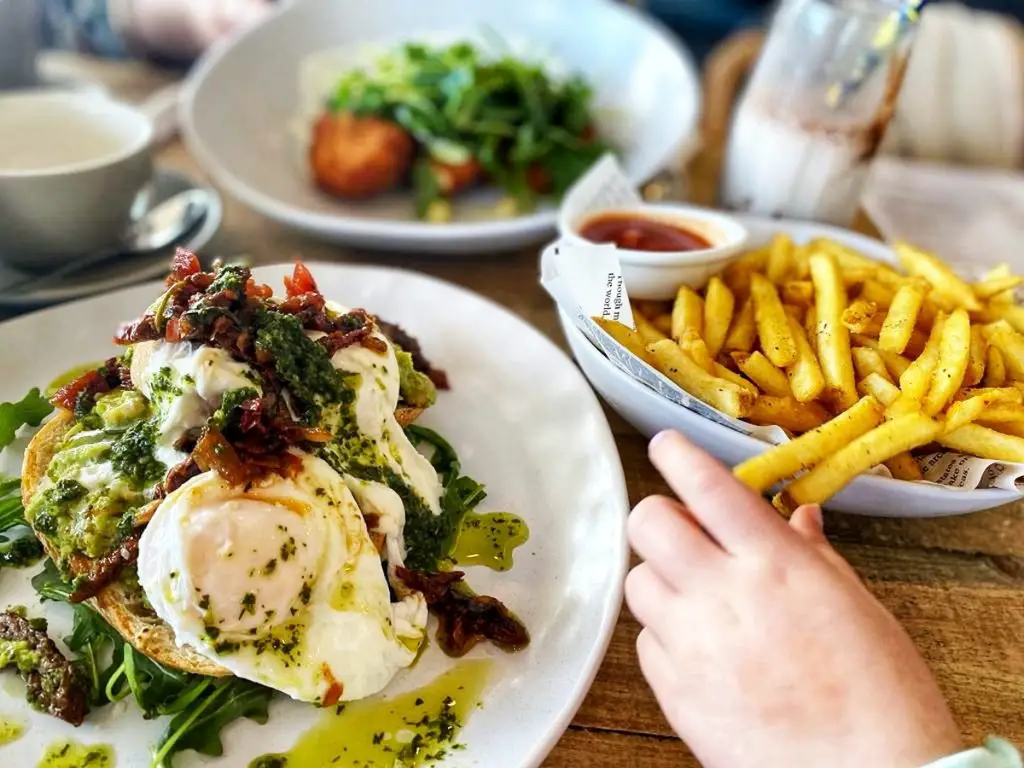 Favorite breakfast item: The Smashed Avo is served with sun-dried tomatoes and basil pesto. It's divine. But I have to say that Passionfruit and berry brioche french toast was a great sweet treat. 
13. Hardware Café
Quinns Village Shopping Centre, 121 Quinns Rd, Quinns Rocks WA 6030
This lovely spot is just your local café. I like to take away my meal and eat it down at Quinns Dog Beach so Phoenix can run around. If you watch their Facebook page they have a "name" eats free day, which I've been tagged in several times when Erin was announced. And scored my free breakfast since this is the location I drop my kids off for school – woohoo!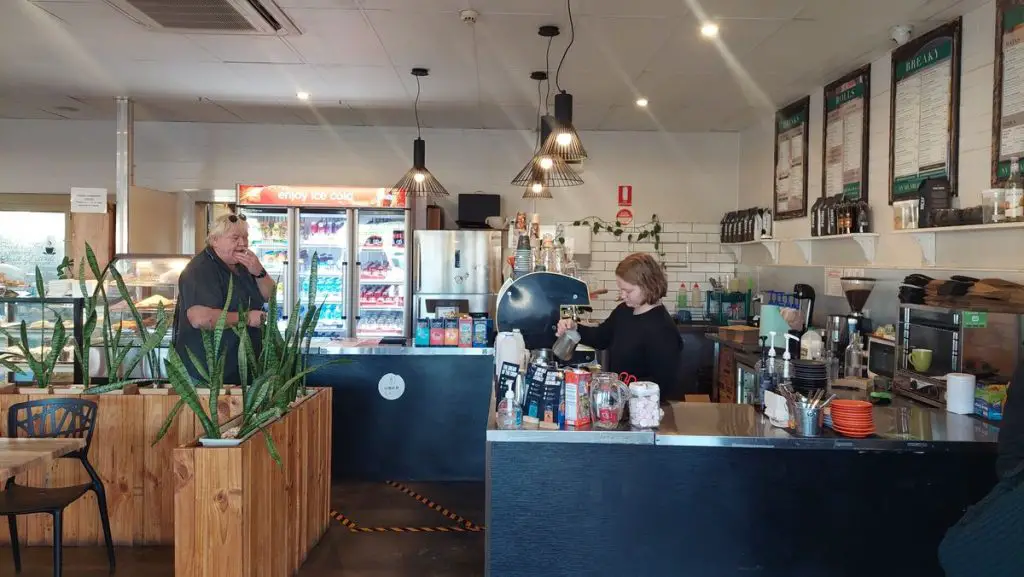 Favorite breakfast menu item: The $10 egg benedict wrap with coffee is great value and perfect breakky on the go.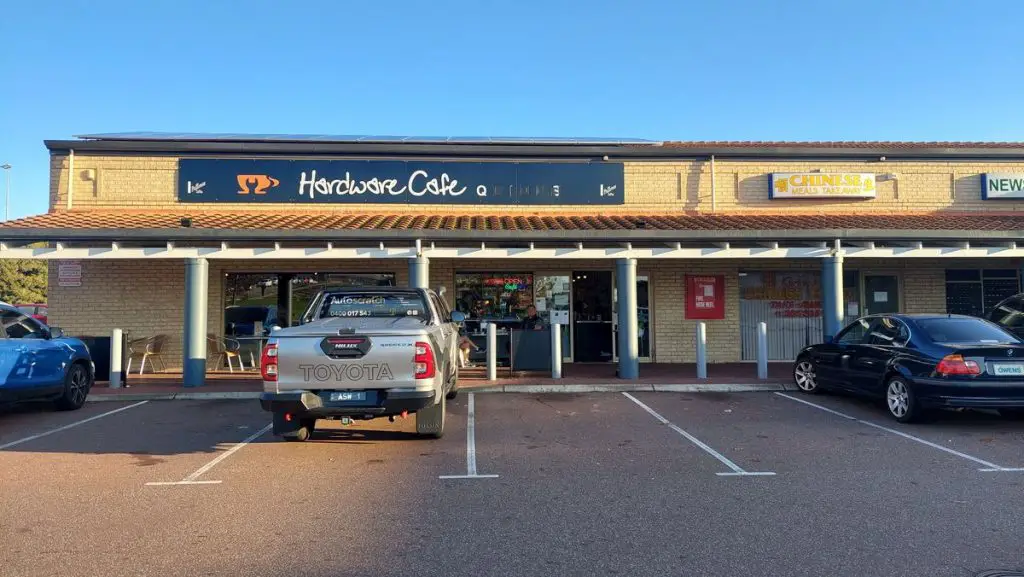 14. 115 Collective
869 Connolly Dr, Merriwa WA 6030
I'm not going to lie I haven't made it here yet. It's on my list. But I have heard great things about it from many many people. I'll update you as soon as I can. I had a chai latte and it was superb. 
15. Jindalee Beach Shack
99L Jindalee Blvd, Jindalee WA 6036
I was surprised by this venue. It is all outside hence the name beach shake, but they are serving up some pretty tasty breakfasts with epic ocean views. If it's value for money you're after then head down here. Dogs allowed.
Favorite breakfast menu item: The breakfast wrap, I like my hash brown on the side instead of in the wrap.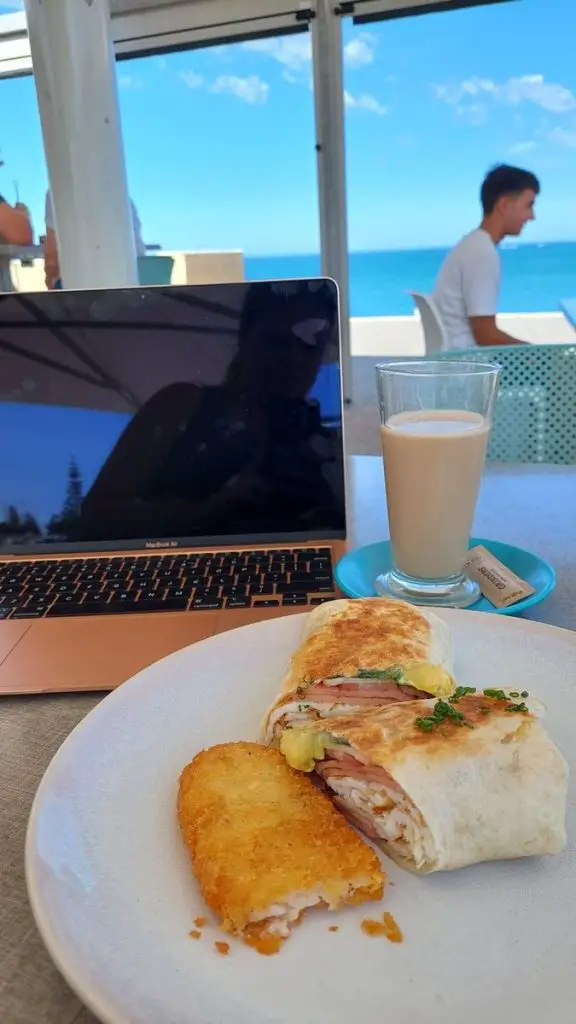 16. The Beachhouse
100 Aurora Esplanade, Jindalee WA 6036
I have mixed feelings on this one. I've had some epic breakfasts here and some dismal dinners. So I've placed it down as a perfect Perth breakfast location because the breakfast is good.
It's pricey dining and many things are an optional extra, but the atmosphere and ocean views are worth it. You can have your dog in the outside section, up the stairs.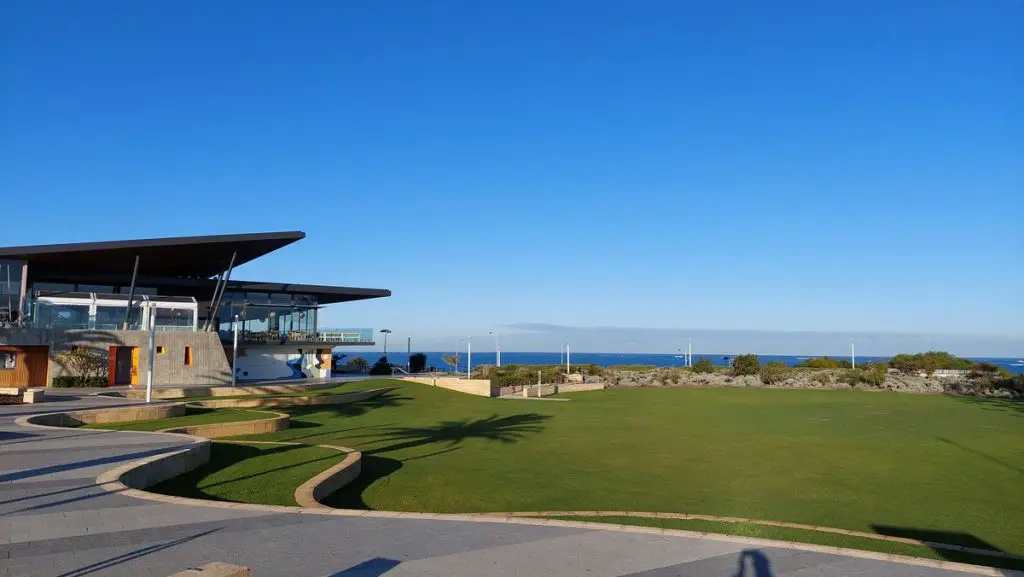 Favorite breakfast dish: Order the sweet treat. Buttermilk hotcakes – Banana, Malt Cornflake Ice Cream, Milk Crumble, Maple. Cornflake ice cream is so fun!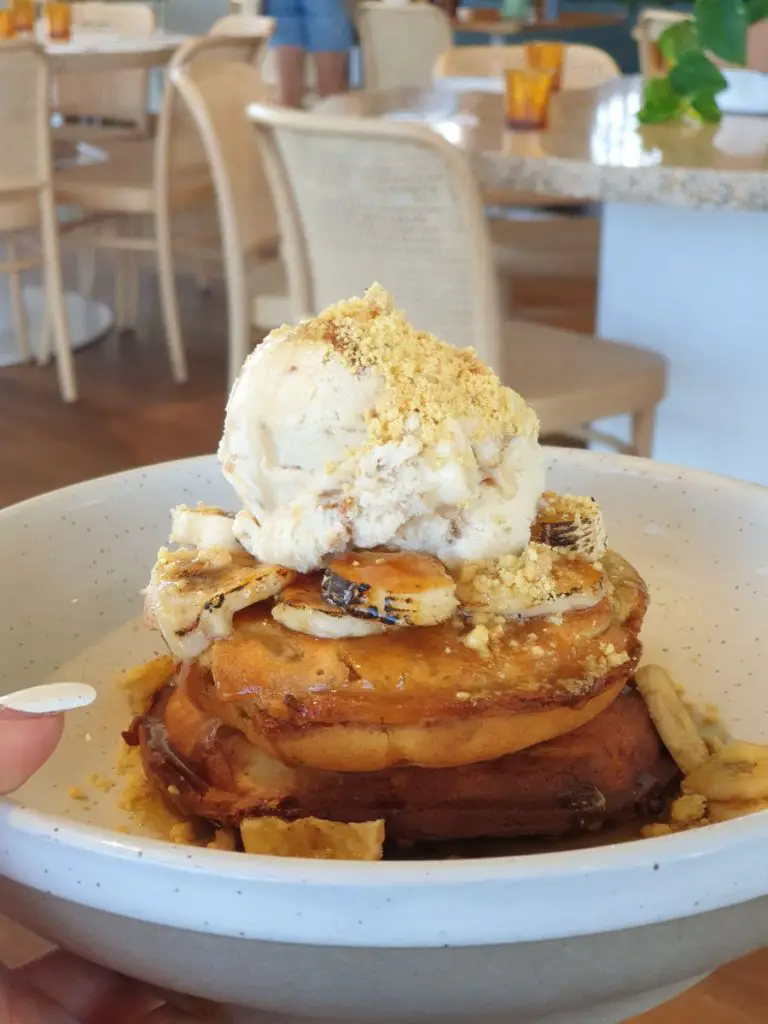 17. Oceans 27 Alkimos
27 Portside Promenade, Alkimos WA 6038
Right by my home, I could walk here if I wanted to. This is an excellent venue for cocktails in summer with its lawn area, playground for the kids to run around in, and plenty of space for family or friend get-togethers.
In winter it can get a bit cold, as the inside is also very open so rug up. They do provide blankets and heaters, and it's dog friendly.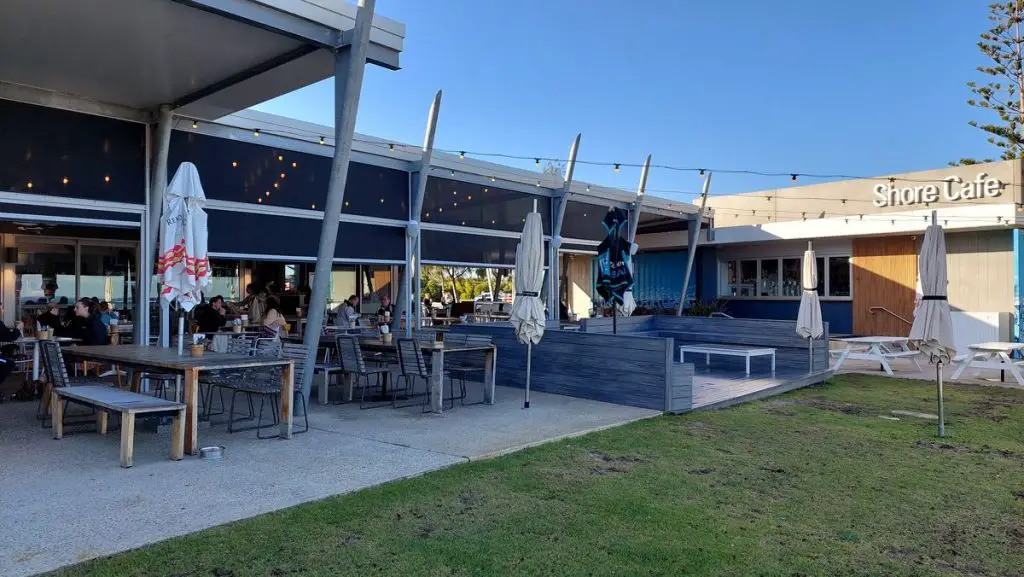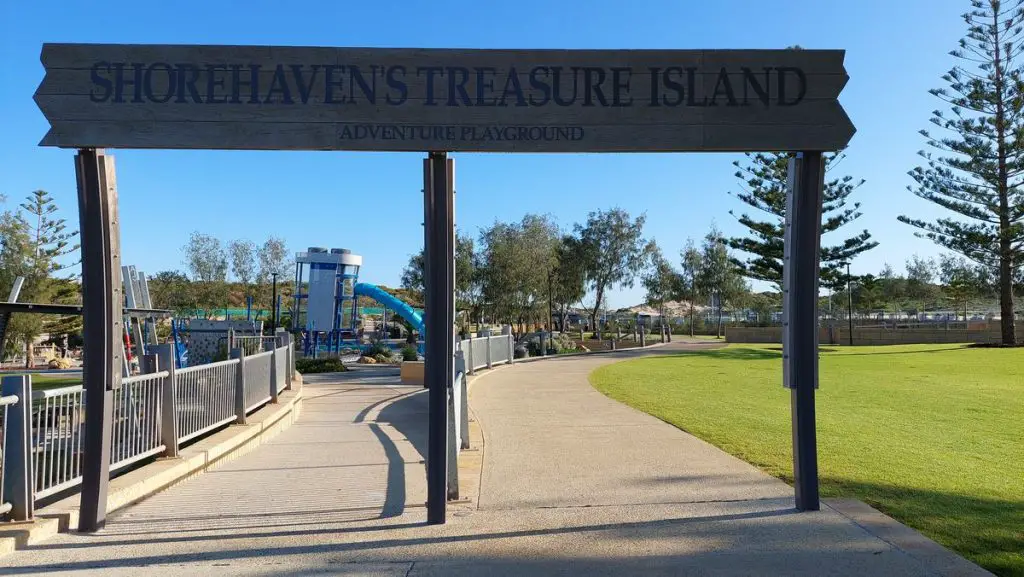 Favorite breakfast menu item: If the Nutella pancakes don't tempt you try The French Benedict – Buttered Spinach, Tomato Salsa, Croissant, Dill Hollandaise, FR Poached Eggs Your Choice of Bacon, House Smoked Salmon, or Field Mushroom. It's on a croissant!
18. Neptunes Café Two Rocks
Shop 6/10 Enterprise Ave, Two Rocks WA 6037
My girl friend and I stumbled on this one day as we searched for new breakfast cuisine. What we found was the perfect spot—a cute beach café with very reasonable pricing.
Wooden picnic tables give it a relaxed vibe and, of course, there are ocean views. Dog friendly.
Favorite breakfast menu item: The Brekky wrap, again hash brown on the side for me, please. Can order with scrambled eggs or fried. I prefer fried eggs. These are huge!
19. The Oven Door Two Rocks
20 Enterprise Ave, Two Rocks WA 6037
Not exactly a breakfast restaurant, this bakery is worth a mention as it's been making a splash recently with its variety of cronuts. Grab a takeaway pasty and head to the beach for breakfast by the water or grab one of the many picnic tables overlooking the ocean right outside.
Note there is also an Oven Door in Drovers, beside Leap Frogs, close to Joondalup.
Favorite breakfast menu item: Try the Vanilla slice cronut or the Apple Crumble cronut!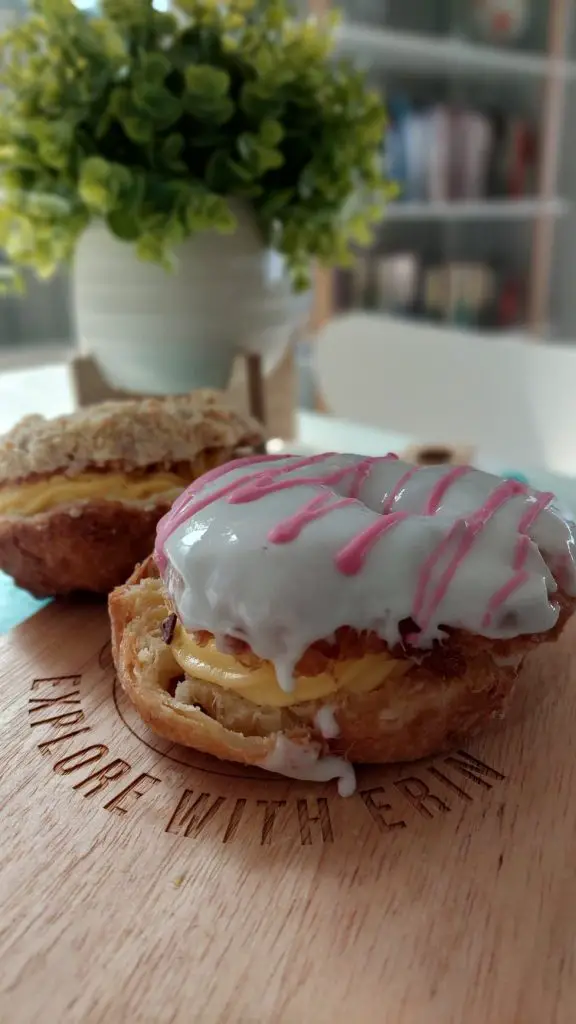 Where Can I find  Joondalup?
While you are in Joondalup head to the industrial section and find the retic store at 8/7 Delage St, Joondalup. Stay Grounded Roaster supplies coffee to multiple venues in Western Australia and despite being just a coffee shack in a rustic store has Melbourne-style coffee that my partner raves about.
His second choice is north of Joondalup at Picasso Park – Corner of Picasso Promenade & Glaze Grove, Alkimos. The Sprout Hub is a pop-up in the park, where the girls always make great coffee. Take the dog and the kids there is plenty of outdoor seating and play areas.
I've heard some good things about Moments Cafe too, but it is quite pricey.
What else should I eat while in Australia?
There are at least 20 foods you have to eat while visiting Australia, you can find most of them here in Western Australia.
There are also a few cute Australian animals you can eat too.
And some more deadly Australian animals are on our menus too.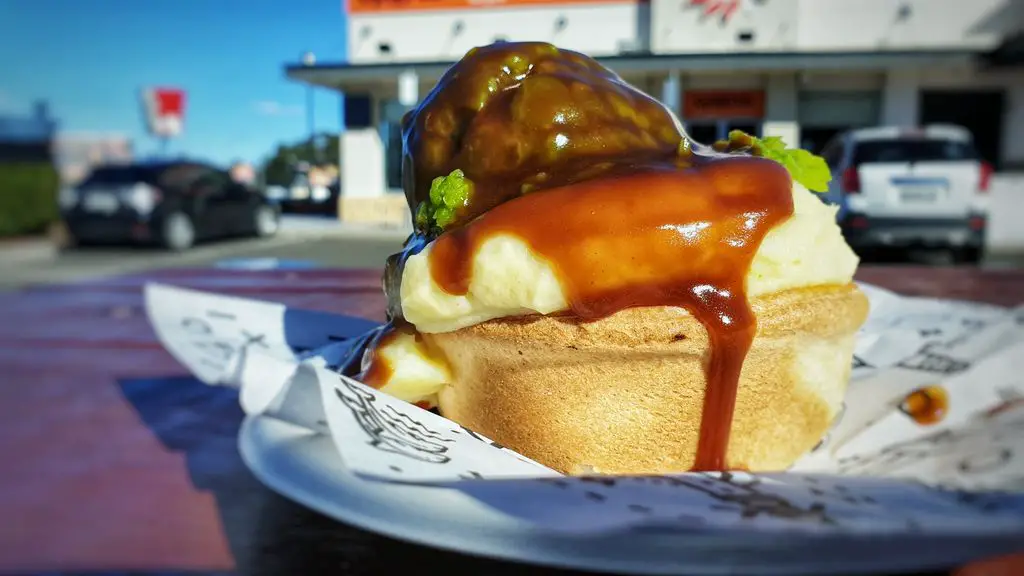 What Should I do while I'm in Joondalup?
I have plenty of resources to keep you busy while visiting Western Australia.
10 things to do in Perth with kids
Free things to do in Perth with kids
Consider a visit Down South to Dunsborough after you are done travelling North.
And here are 7 epic things to do in Western Australia.
But in Joondalup particular? Take a visit to Mindarie Marina. Walk around Lake Joondalup after a picnic at Neil Hawkins Park. Shop at Lakeside. Walk or swim on some of the best beaches in the world. Enjoy some time at Power Play, Bowling, and Laser Tag – all in the industrial section (Winton Rd) of Joondalup. Go see a movie at Joondalup or Currambine Grand Cinemas. Take the kids to an endless list of fabulous playgrounds. The list goes on… I think I have another post to write.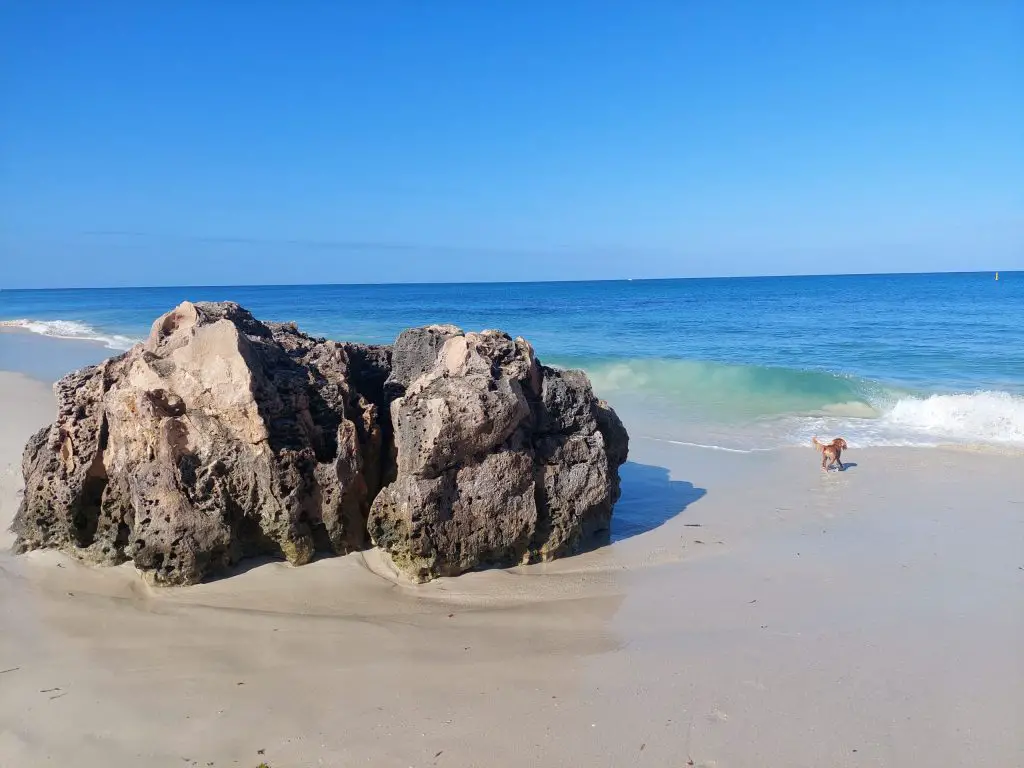 Where Should I stay while visiting Joondalup?
You're welcome to stay with me, but if you think you'd be more comfortable in a hotel, check out these beauties.
Joondalup City Hotel, Joondalup
LOOK HOW EASY IT IS TO PIN THIS!
FOMO - do you have it?  Well there is no need to Fear On Missing Out here at Explore With Erin. Sign up to receive updates directly to your in box. I won't spam you, but I do promise a whole lot of awesomeness. What are you waiting for? Join Me!