If you don't follow my Instagram account you are missing out. Every third photo highlights my food obsession. Freakshakes, burgers, hotcakes, smashed avo, the list goes on. The more creative, the better.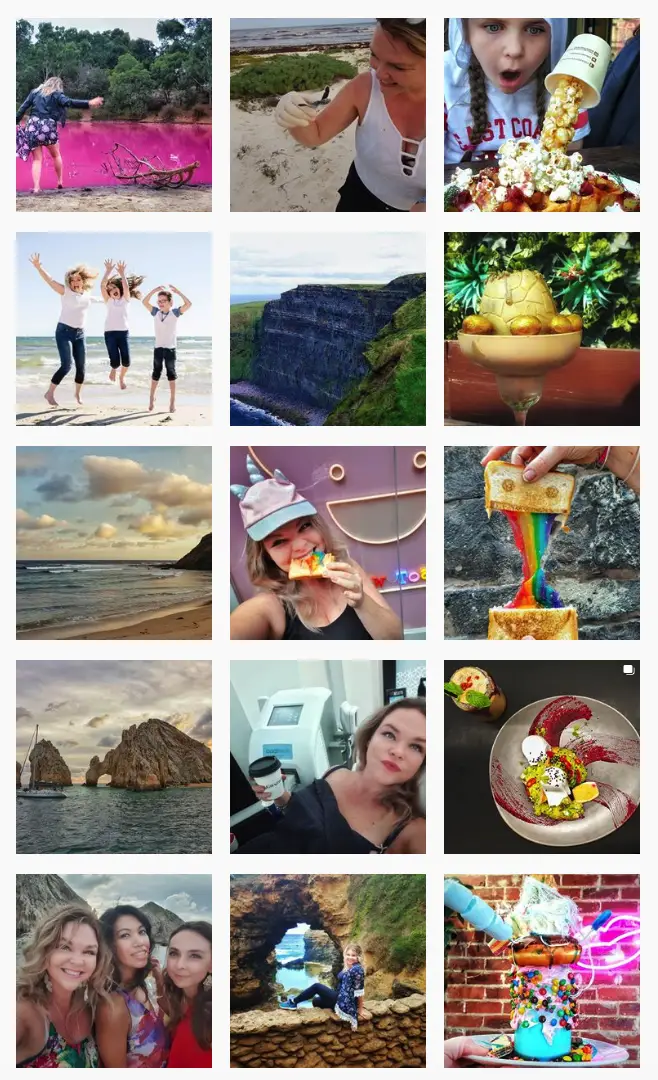 And so to celebrate my love of the Melbourne food scene I have joined forces with Mastercard to present my very own food tour.
When I originally got the email from Mastercard I profess I thought it was spam. How could "the Mastercard" be contacting me?
Finally, Mastercard assured me it was real. They loved my Instagram and they wanted me to share my love of food with everyone else in a Priceless opportunity.
I started to research my favourite restaurants but found they were all quite far apart. Finally, one day I stumbled on Camberwell. I visited several places I knew in the area, and several I didn't know until finally, I was happy I had found the best Instagrammable spots for one epic food tour.
So without further adieu, presenting: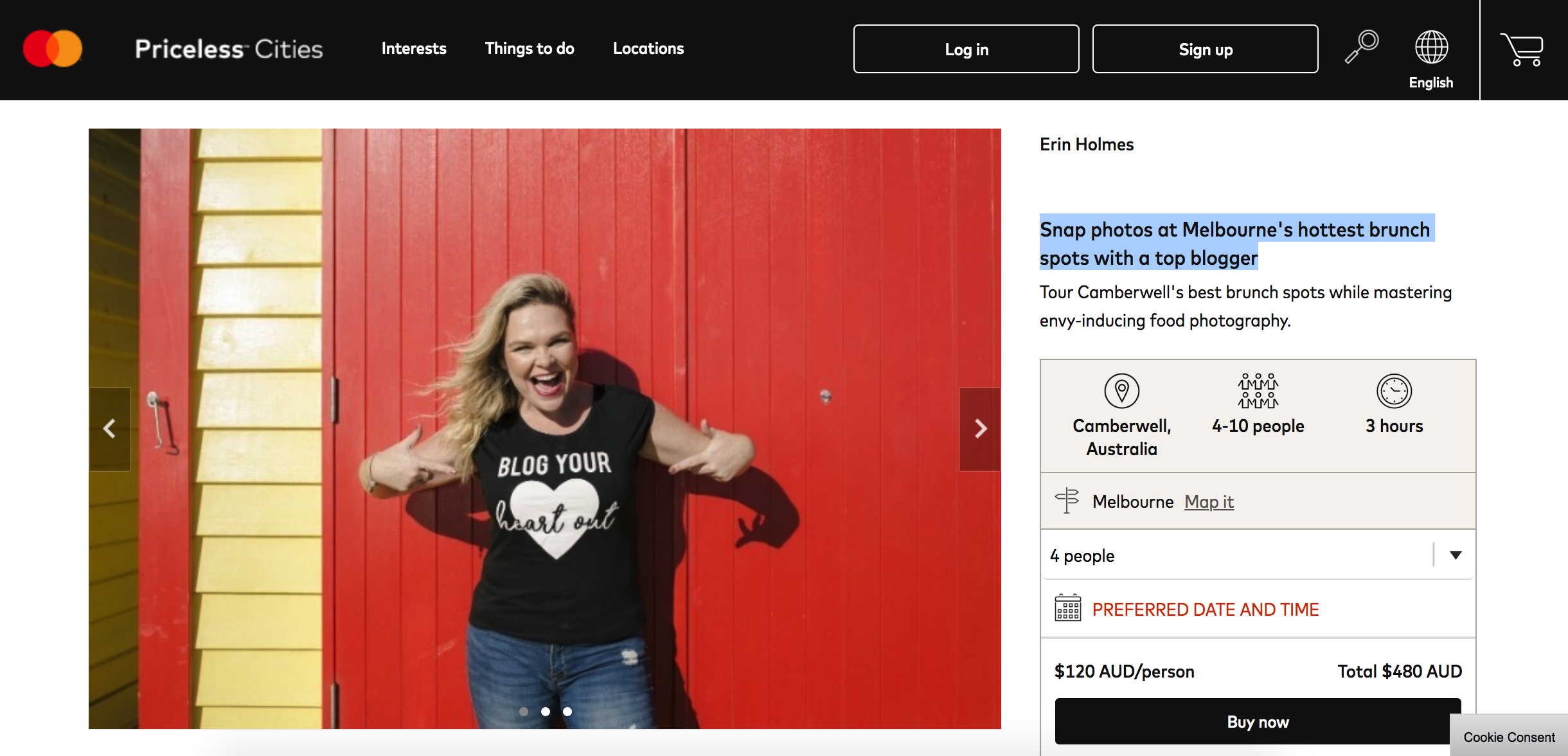 The Experience
Take a walking tour of Melbourne's lively Camberwell neighbourhood with a food blogger who knows the city inside and out. Erin Holmes, creator of the travel blog Explore with Erin, will not only show you some of her favourite spots in the city for freakshakes and smoothie bowls – she'll also teach you exactly how to document every morsel using just your smartphone. Come hungry, and leave with professional-style food snaps to share with your friends. Exclusively for Mastercard cardholders.
What's priceless
Journeying through the ultimate brunch tour with a blogger who's made it her mission to uncover the best bites in Melbourne.
The highlights
Visit three brunch spots with food blogger Erin Holmes
Get to know Camberwell, one of Melbourne's most prominent foodie districts
Learn Erin's top tips for taking beautiful food photos on your phone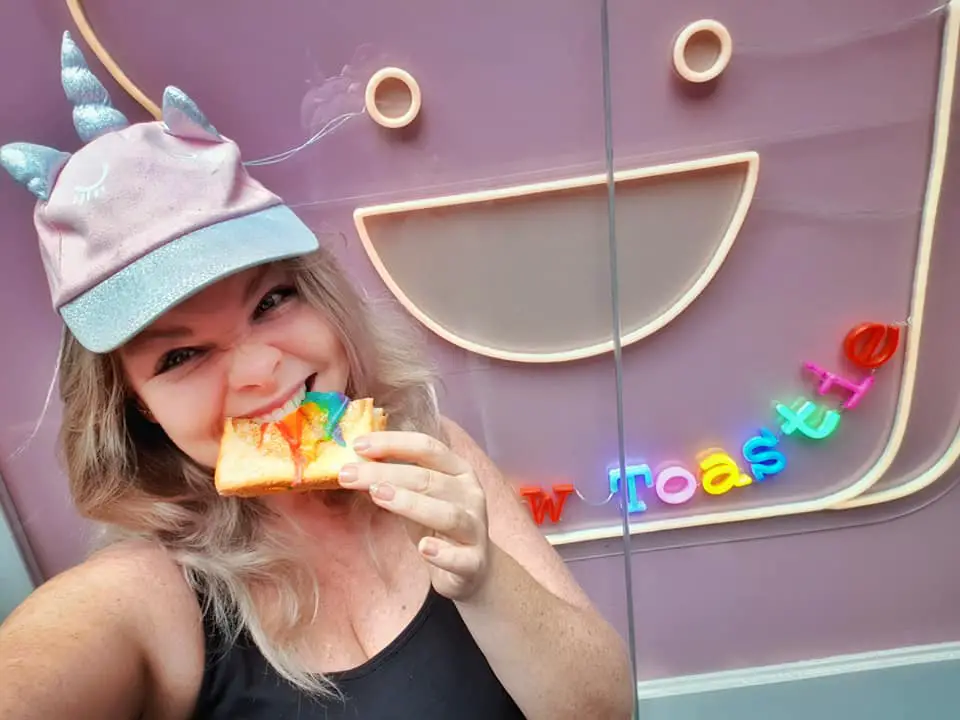 If you'd love to join me, I'd love to have you. Book on Priceless.com so you can literally Explore With Erin!
LOOK HOW EASY IT IS TO PIN THIS!
FOMO - do you have it?  Well there is no need to Fear On Missing Out here at Explore With Erin. Sign up to receive updates directly to your in box. I won't spam you, but I do promise a whole lot of awesomeness. What are you waiting for? Join Me!