Losing nearly 30 kilos has not been easy. It included some intense personal training at the gym and a strong commitment to a 60-day detox. As you can imagine during my lifestyle change my family also benefitted with better diets and healthier bodies. So when we decided to spend nearly a month in Bali I wanted a full proof plan to not let all that hard work be completely undone and keep myself and the kids fit on vacation.
A few happy holiday kilos I was okay with, but I didn't want a year's worth of working out to be wasted on fried chicken and television watching. So the kids and I put 5 rules in place to make sure we were nourishing our bodies, as much as we were spoiling them.
1. Eating at home
It's so hard figuring out what restaurants put in food. And even the healthiest salads can be jam-packed with sugary, high-calorie dressings.
Our rule was to eat at home for at least 1 or 2 meals and head out for one. One of the easiest ways to do this is to rent a villa.
All the villas that we found on Villa Finder included breakfast. Usually eggs and fruit. Some days we splurged with banana pancakes.
We also used the FREE concierge service for a home-cooked Balinese feast. It was my best friends last evening with us and my boyfriend had just arrived. Villa Finder organised two local women to come to our amazing villa in Seminyak, Villa Koyama, and prepare a protein and vegetable loaded dinner that we could have eaten for days.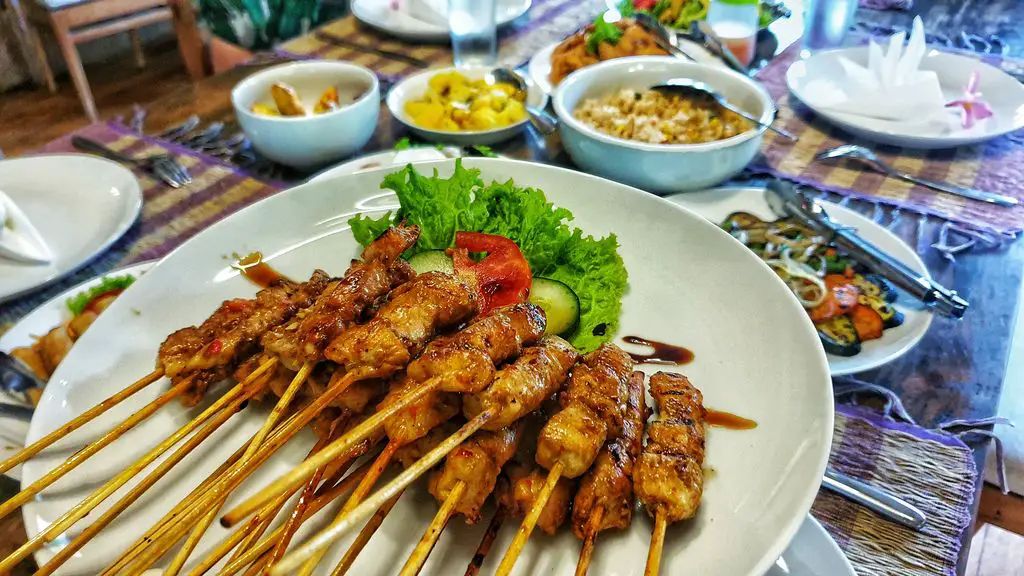 Bali is easy to make good choices. They have an abundance of delicious tropical fruits including 40 cent mangos, pineapple, bananas and pawpaw. And a simple chicken satay and rice is a Bali favourite! Check out our other must-eat dishes in Bali foods here.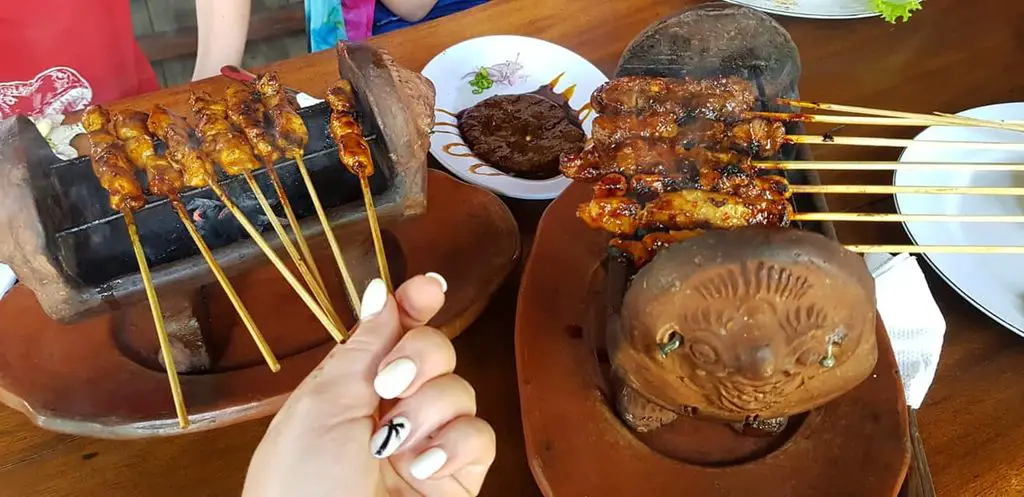 2. Choose an Adventure
During our time in Bali, we chose to get adventurous to keep the kids fit on vacation. To try things we hadn't done before. With the Villa Finder, concierge service were able to organise an afternoon class of Aqua Zumba in our Seminyak Villa Koyama pool.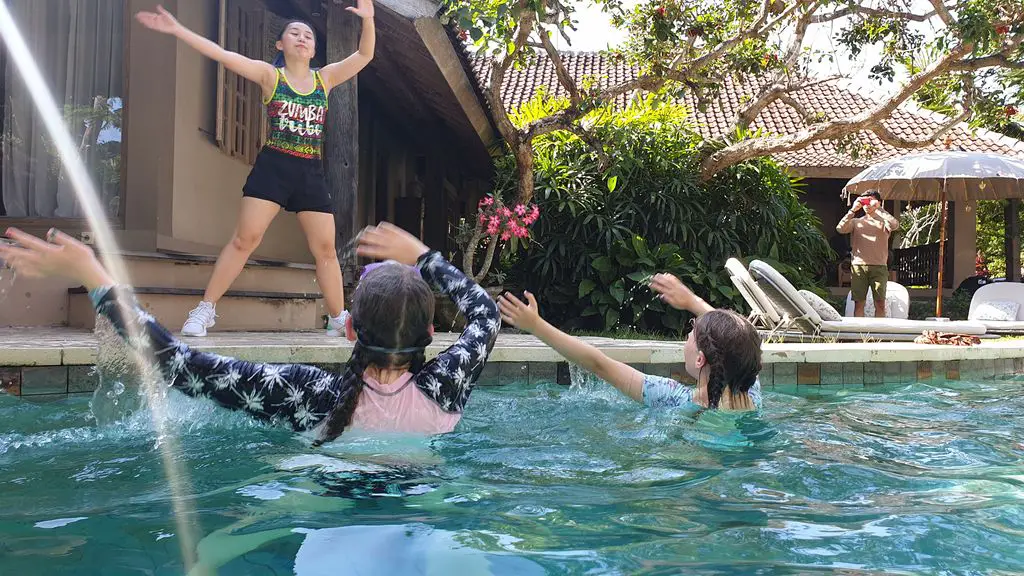 The teacher came prepared with music and a huge smile, while us girls got into the groove in the water. You know what they say, right? An hour in the water is like 2 hours of work out on the land.
On top of Aqua Zumba, we also took a snorkelling trip to Nusa Penida, went white water rafting just outside of Ubud, nature trekked the villages with Rinjani Woman Adventures, and hiked to shower under wet and wonderful waterfalls in Lombok.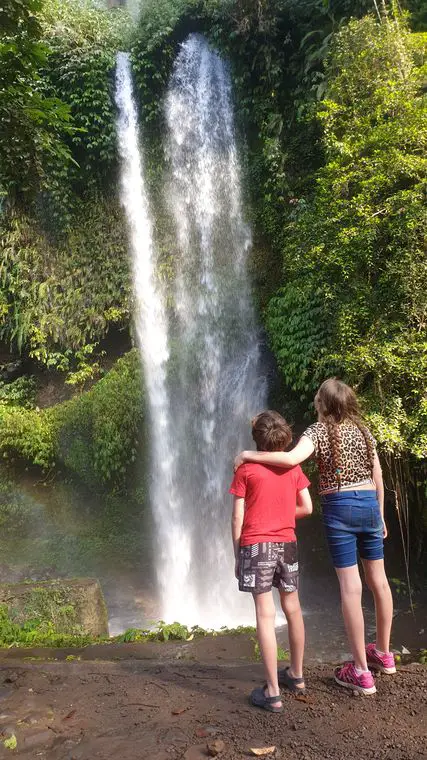 3. Get a Massage
I'm no expert, but massages have to have health benefits right? And in Bali, you can get a massage at any corner. The cheapest foot massages cost AUD $7 (70,000 Indonesian Rupiah), while an expensive one will set you back about $20. Villa Finder's concierge can also organise in-house massages, yes they came to Villa Koyama for about 150,000 IDP ($15 AUD).
My kids enjoyed foot massages and my daughter loved her hair cream bath, including hair braiding.
4. Keep the kids fit on vacation with a walk
Holidays are a great excuse to take a walk. From sunset beach walks to the promise of ice cream, walking is the easiest way for anyone to stay fit while on vacation. Walk to a restaurant to eat. Walk to a massage parlour to be pampered. Walk to a water park or spend all day walking around the water park. My least favourite way to stay fit is by running… from the international airport to the domestic airport to try and board a flight that departs in 7 minutes. We got fit.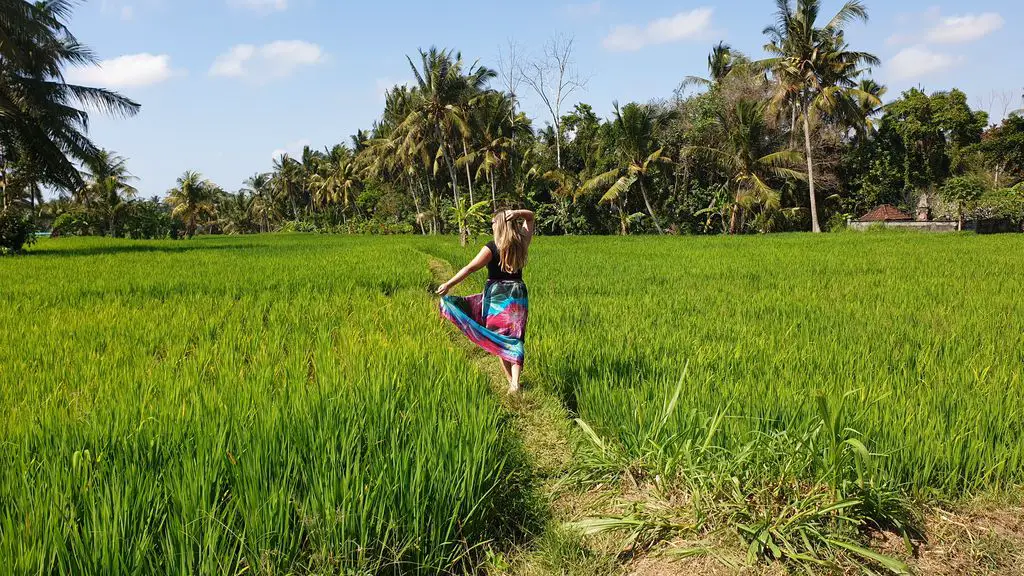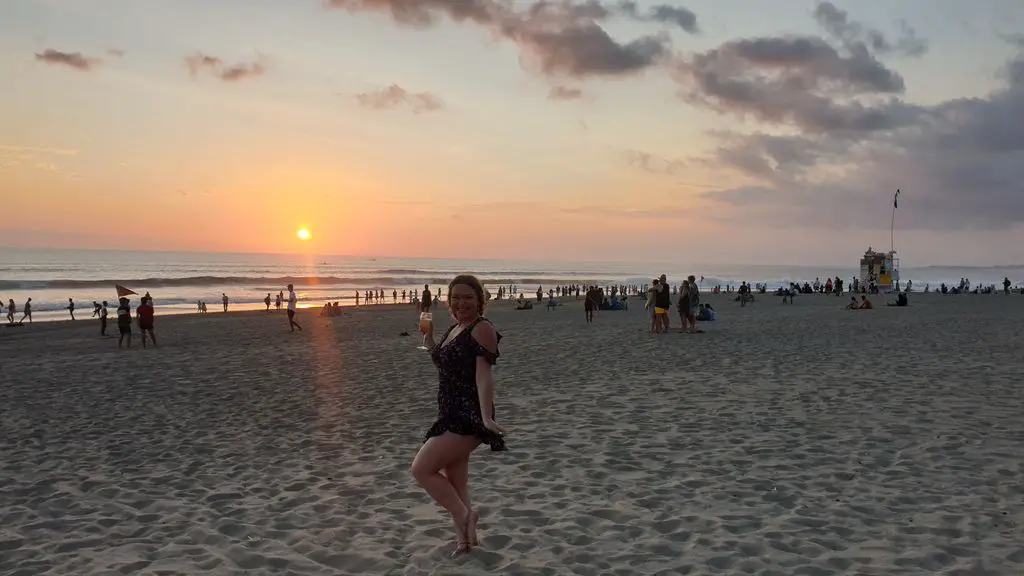 5. Spend all day swimming
Voted as my kid's favourite way to stay fit on vacation. Spend the day in the pool. Preferably with friends and water guns.
As I mentioned above water movement requires so much more exertion than on land so you may be working out without even realising it.
Plus, there's the added bonus of no food being consumed while you're busy in the water. Unless you're an adult and have access to a swim-up bar. Then calories can quickly get out of control with one or two mudslides.
BONUS:
During my stay in Brisbane when it was too cold to swim to keep the kids fit on vacation we watched a 30-minute work out video on YouTube. Not watched, copied. A fun way to make use of small hotel space or lack of imagination, like I had, during cooler weather.
In case you were wondering my 9 and 10-year-old definitely voted swimming as their favourite, followed by an adventure. Simply because they forget about staying fit with all the fun. And after all, don't we all love that? Now… if I can only find a way for donuts to be part of our fitness routine.?
LOOK HOW EASY IT IS TO PIN THIS!
Accommodation
Travelocity has over 9,140 properties in Bali including hotels, apartments, and hostels. You get free cancellation on most rooms and the best price guaranteed.
Tour
Want to take an organised tour around Bali? Then I recommend these ones.
Rental Car
We love RentalCars.com because they have the best car rental prices – Guaranteed.
Flights
Skyscanner is a comparison website that searches millions of flights. The best part of Skyscanner is it is simply a flight aggregator so in the end, you book directly through the airline.
FOMO - do you have it?  Well there is no need to Fear On Missing Out here at Explore With Erin. Sign up to receive updates directly to your in box. I won't spam you, but I do promise a whole lot of awesomeness. What are you waiting for? Join Me!