Often cited as the paradise for hikers, California houses some of the most wonderful hiking trails in the world. The beauty of California is so sublime that it is impossible to explain it in subtle words. California houses exquisite valleys like Yosemite, incomparable coastlines of the Big Sur and also is home to the majestic Mojave Deserts. California is so picturesque that Apple Inc. has labelled some of its best-operating systems after locations like Yosemite and Mojave.
While California often reminds people about hiking possibilities, the State also hides a great deal of adventure from the tallest waterfall in North America, Muir Woods Hikes where you can spot the world's tallest trees and Mountain Whitney, which is the highest peak in the entire United States.
Want more? Below is a handpicked list of the best hiking trails in California for you.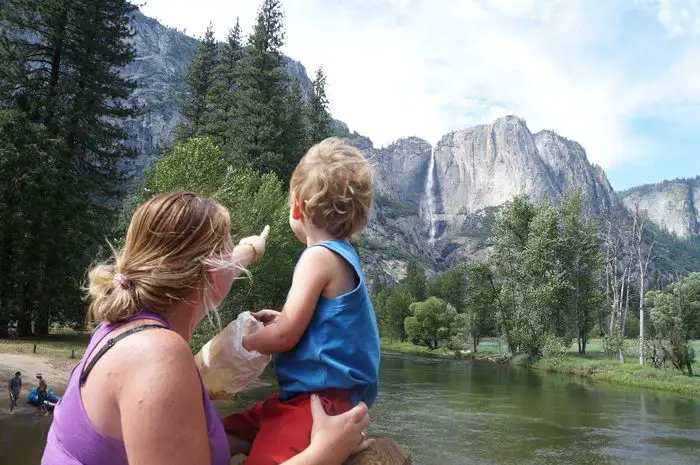 Yosemite Falls
Yosemite falls is known for being the tallest waterfall in North America. This hike offers you a view that is not just incomparable but out of this world. The enthralling views and the urge to experience more of them grow ceremoniously and leave you wanting for more.  
This hike offers you a stretch of 1,000 feet, which is not to be hiked alone. Getting off-track can prove to be lethal in extreme cases. Stay true to the defined course and you will reach the top of the Yosemite Waterfall otherwise you might end up wandering in no man's land.  From the top, you can see bird's eye view of Yosemite Valley meadows. You'll never run out of good routes in Yosemite.
Mount Shasha
For millennials, trekking Mount Shasha is more of a spiritual experience. The snow-capped mountain provides an experience like nothing else and a view that is just incredible. Gray Butter Trail is the most popular hiking trail on Mount Shasha with a massive elevation of 7,500 feet.
Unlike other hiking trails in California, Mount Shasha is accessible only during summers and early fall. However, it is highly recommended to avoid visiting Mount Shasha between October and June.
McWay Waterfall Trail
Located in Julia Pfeiffer Burns State Park, this trail is named after a woman who owned a giant ranch in the Big Sur. Spread over 3000 feet, the stretch directly drops in the Pacific Ocean, giving the hiking trail an exemplary view.
From the top of McWay Waterfall Trail, you get to witness a gigantic waterfall that enamors you and fills your heart. This is quite an easy hiking trail and can be completed within 30 minutes.
Sea Lion Point Trail
This is the perfect hiking trail for everyone who loves marine life and ocean views. 0.6 miles long, this hiking trail is more about beauty and experience and less about hiking and climbing. Come here on a weekend to experience the real harmony of being at the same frequency as nature. You can revel in the real beauty of the sea, mountains, and clear skies. This is a must-visit hiking trail in California.
Often referred to as the heart of the hikes in California, this sea point provides a combination of the sea and skies like no other hike.
Redwood National Park
Located in a separated zone far from the gigantic cities and dense population, this California hiking trail is the perfect escape from reality. Walk through the meadows here and you will realize how beautiful the world we live in is. This is the most intimate experience with nature you may ever get to experience. Drop all your worries while working amongst the giants. You must visit this place at least once, but you will likely fall in love with the eerie silence and crave more and more of it.
An experience like no other, Redwood National Park is all about nature and you in its naked lap.
Lost Palm Oasis and 49 Palm Trails
Located at the Joshua National Park, this is one of the most exquisite hiking trails in California. This is a moderate trek of 7.2 miles. It will take you less than 3 hours to cover and witness spectacular views. The 300-foot elevation rounded by palm trees is a picturesque scene to die for.
California has established a reputation for being the most adventurous place in the world. Providing hikers with a balanced amalgamation of mountains, waterfalls, and palm trees, California indeed offers an experience like nowhere else.
No matter how busy you are in life, make time to visit any number of these California hikes for exploring waterfalls, oceans, mountains and experience hiking like never before. While some hiking trails here in California leave you asking for more, there are few which answer all your questions and give you a deeper sense of life and freedom.
FOMO - do you have it?  Well there is no need to Fear On Missing Out here at Explore With Erin. Sign up to receive updates directly to your in box. I won't spam you, but I do promise a whole lot of awesomeness. What are you waiting for? Join Me!