This year marks ten years as a professional Travel Blogger and getting paid to travel. When I started back in May 2012, my primary goal was to create a blog for family and friends to read about my family travel nomadic lifestyle. I had no idea there was a world out there where travel bloggers make money.
BREAKING NEWS: Paradise Pack is back. Everything you need to create an income-producing online lifestyle business from scratch… Even if you have NO CLUE. Over $4,000 Worth of Life-Changing Expert Education. Over 90% off, available for one week only! Click to get your Paradise Pack here.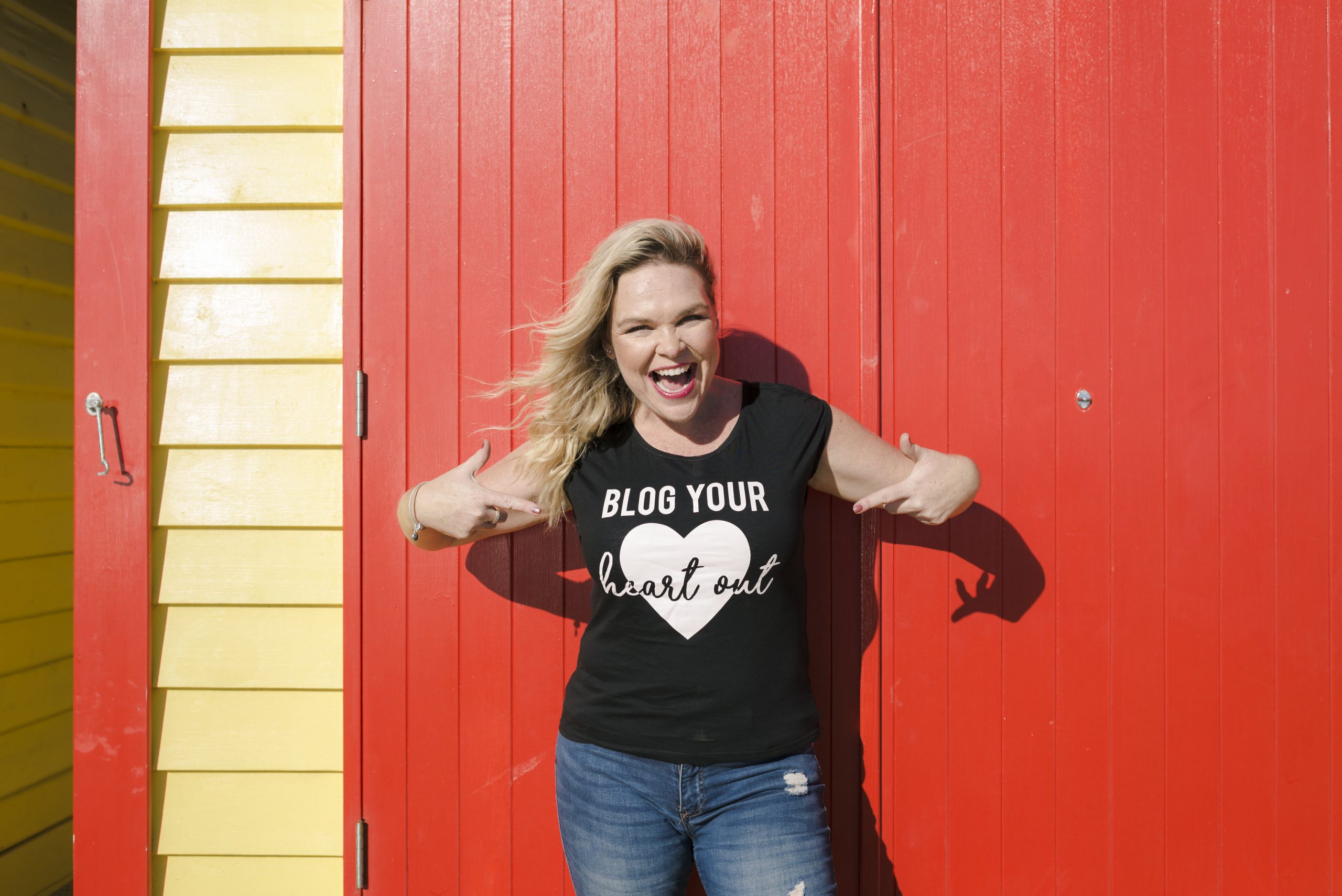 How do beginner blogs make money?
It was only about 4 months into writing when I was recognized at a Malaysian street festival by a reader of my blog. During that same trip, I met the Bohemian Travelers who changed my world. A fellow traveling family who was monetizing a travel blog.
I was immediately intrigued and Mary and I started spending lots of time together discussing #10 on my list of her travel blogger income.  It seemed to me this was just the tip of the iceberg on how to become a travel blogger and make money. I had to find out more.
Can a travel blogger travel for free?
It's 2019 in Penang. Mary and I are sipping coconuts on the beach, while the kids play with stray puppies. And I ask Mary if she has even been given something in return for featuring it on her blog. It's a new idea for both of us and I try it. I have 6,000 readers on my blog at this time and write to a hotel offering them a feature on my blog and some social media. I never even considered a life as a travel influencer before this, but the email comes back with a resounding yes.
3 nights accommodation, tickets for my whole family to a theme park, and a hot stone massage just for me. The light switch turned on I think I just discovered how to write a travel blog and make money.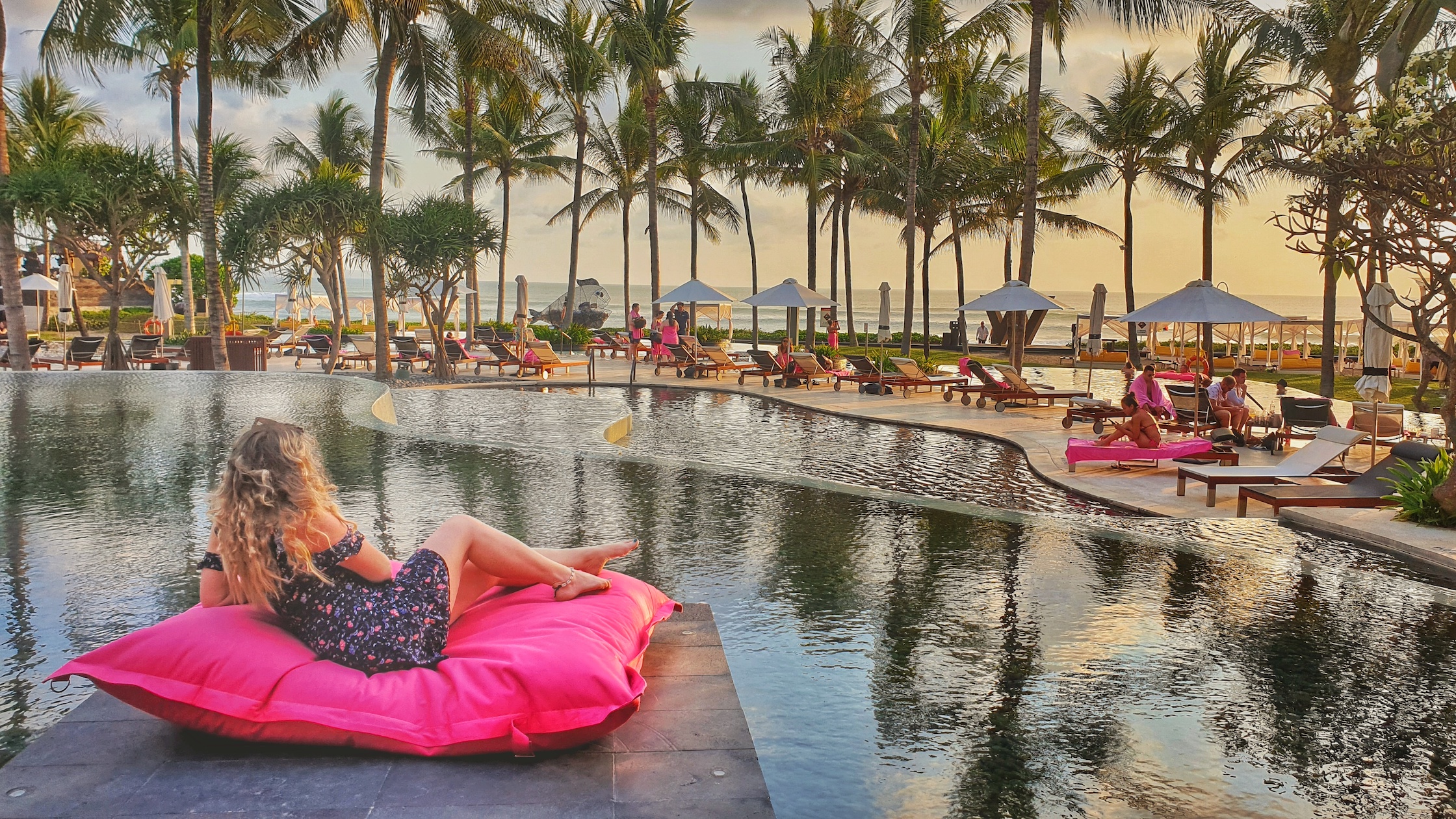 Learning how to become a travel blogger and earn money
I jumped headfirst into trying to make money from travel blogging. Soon I heard about different conferences that taught everything you need to know about how to become a travel blogger and get paid. So, I enrolled.
Conferences on how to be a travel blogger and make money
Conferences I have attended and loved:
TBEX – Travel Bloggers Exchange – Great for beginners who want to get paid to travel blog. Plus a fantastic introduction to #7 on my list of How do you make money as a travel blogger. While TBEX is US-based they do now have conferences in Europe and Asia. I'll be at TBEX Thailand in 2022.
TMS – Travel Media Showcase – This US conference is so much fun and a great way to network with travel bloggers and destination marketers.
TravelCon – Run by one of the most profitable travel blogs in the world, Nomadic Matt. This is more of an advanced conference on how travel bloggers earn money. I had a great time in Austin in 2018 catching up with all the brilliant travel bloggers like PlanetD, Glo, Oneika, and Honeytrek.
Problogger – Is Aussie-based. It's not a travel blog, but a great place to learn about blogging if you're not sure which niche you want to jump into yet.
Women In Travel Summit – This one is just for the ladies and is great for beginners to experienced. Panels are always my favorite so you can hear how multiple different travels bloggers make money.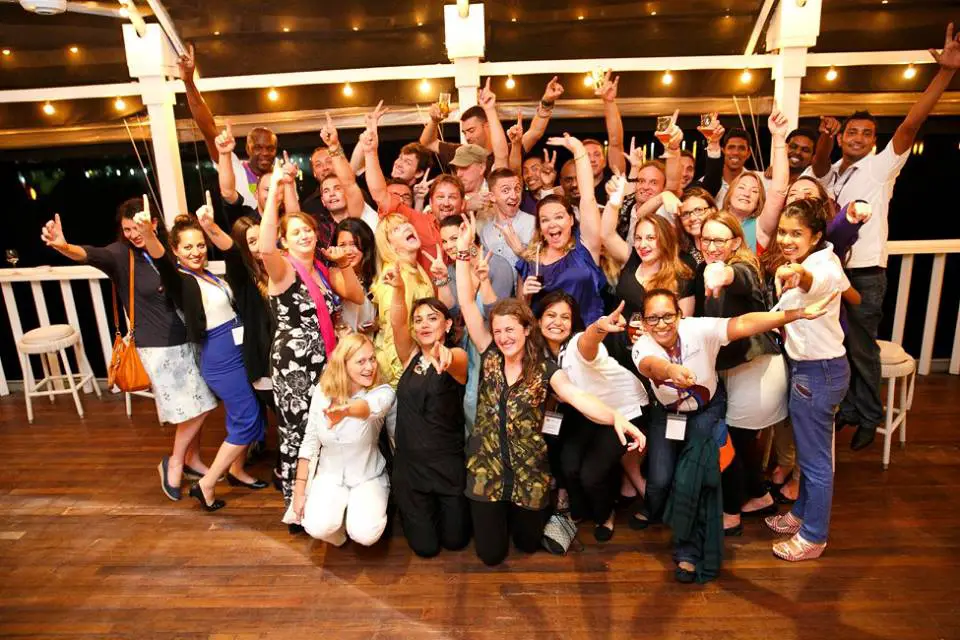 How to start a travel blog and make money
I have a few articles on my site about ways to set up your travel blog and email list. Because the first thing you need as a travel blogger is a website. To get started, visit the official Bluehost website. Once you have your website, set up your social media. And then start networking. You only need one mentor to lead you the way to the start of figuring out how to make money being a travel blogger.
If you are interested in how to make a living as a travel blogger, read on.
How do travel bloggers make money?
1. Freelance writing
After I started featuring on different news outlets, they also wanted me to write for them. And while at first, it might be free to feature on Lonely Planet or National Geographic. I was soon being paid to write for airline magazines, hotel aggregator sites like Hotels.com or Wotif. Freelance writing can pay different amounts depending on the location of the request. On a good day expect to get $1.00 a word, on a beginner salary consider $0.25 a word.
2. Ambassador
Once I had written a few times for one client, they might ask me to become a regular contributor. I was hired as only one of 12 people to become the first Gnational Gnomads with Travelocity. We contributed regular articles, promoted Travelocity on our travel blogs, and even took trips to destinations to promote them in what they call the 'clap'. Numerous travel bloggers making noise about one destination is like a thunderclap it's heard loud and clear and far.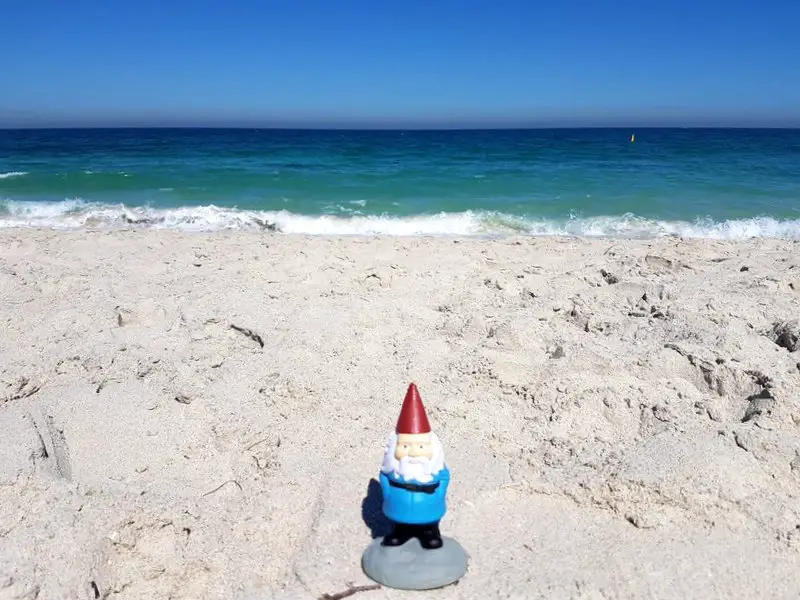 3. Affiliate marketing
If there are products a travel blogger likes they can collect an affiliate income from them. Whether it's from hotels, car rentals, travel insurance, tours, and more. Like those. Every time someone clicks on an affiliate link from your website you can earn a percentage of their sale. Affiliate marketing is a great passive income that can monetize a travel blog for life.
4. Advertising
Similar to affiliate marketing, but for advertising you use companies to place banner ads or in-text ads on your website. These are usually provided by Google Ads, Mediavine, Ezoic, and so forth. Every time someone clicks on an ad on your website your travel blog makes money. It costs you nothing but helps me continue writing free content. You probably see them on this page. Give the Adobe Ad Creator a try.
5. Investing
Once you've figured out how to set up a travel blog and make money you can use that money to make more money. I have invested in property and index funding to make sure I diversify my income. I know many other bloggers who use stock picking services for outperformance. or cryptocurrency. I just need to figure out how a crypto tax return differs from the personal tax return I file each year.
Passive income is the dream income. It's the best income to earn from any job and can lead to lifelong security.
6. Social Media
Many travel influencers do not even own a travel blog these days. So how do Instagram travel bloggers make money? They get paid to advertise on social media. With enough followers and plenty of engagement, you can figure out how do travel influencers make money. And it's not only travel bloggers who get paid for social media, but beauty bloggers can earn money on Tik Tok and Instagram, lifestyle bloggers, tech bloggers, food bloggers can get paid, and so forth. At a lower end consider $50 for one Instagram post, and as your audience grows consider thousands.
 

View this post on Instagram

 
7. Press or Famil Trips
Not for everyone, but one of my favorite sources of income is a press trip, like this Disney VIP tour. A destination or brand invites you on a trip complimentary to showcase what the destination has to offer. Once you have worked out how to set up a travel blog and make money you will find that with an engaging audience these destinations will also pay for your time and content. I had one such trip in the US offer me a two-week road trip covering all expenses – travel, food, activities, accommodation and then pay USD 2,200 on top. And this is just the mid-level to travel blog money.
8. Develop your own products
Most travel bloggers will develop their own products. I have a course on how to get hosted hotel stays and work with destinations for your press trips. Others do guides or books. Whatever you're strength, develop it and sell it. And if you want to try my course, send me an email!
9. Public Speaking
Another favorite of mine. I have spoken at the Women In Travel Summit, the New York Times Travel Show, Problogger, Dear Alyne, and more. Mostly on how to earn money as a travel blogger. Public speaking gives you a form of authority so that when you are requesting payment you have the expertise to do so. Check out my speaking page if you'd like to book me!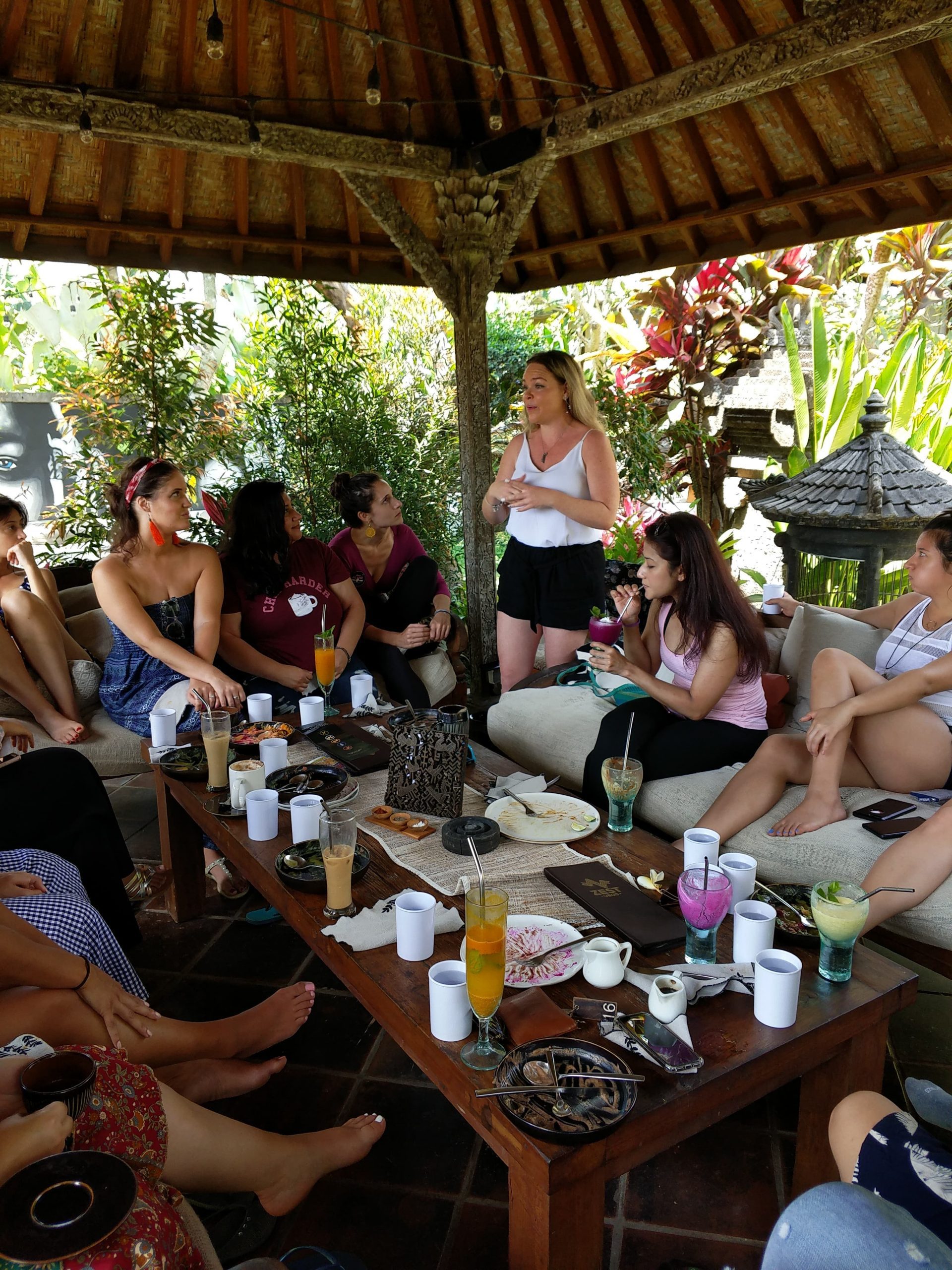 10. Sponsored links
Within a blog, a brand may wish to be mentioned. This helps that brand be seen. They might not require a whole article, merely a mention. This is known as sponsored links and is one of the most popular forms of how to make money as travel blogger. Most travel bloggers grow out of this as their passive income increases.
11. Sponsored posts/reviews
Some brands may require a full article on their product. Often paid reviews come with the knowledge that everything is reported – the good and the bad. And ethical travel bloggers will need to review something they don't love or use themselves. I find that working with agencies where you can pick the products you want to review yourself is a great way to write travel blogs and get paid.
12. Sell photos
As you can imagine when you are traveling the world and making money as a travel blogger you take a lot of photos. All you need is a decent travel camera or top of the range smart phone to get started.
Many travel bloggers find their true calling as photographers selling these images to brands, destination marketers, and even licensing them to be used as stock photography. Did you know I won BlogHer photography twice?!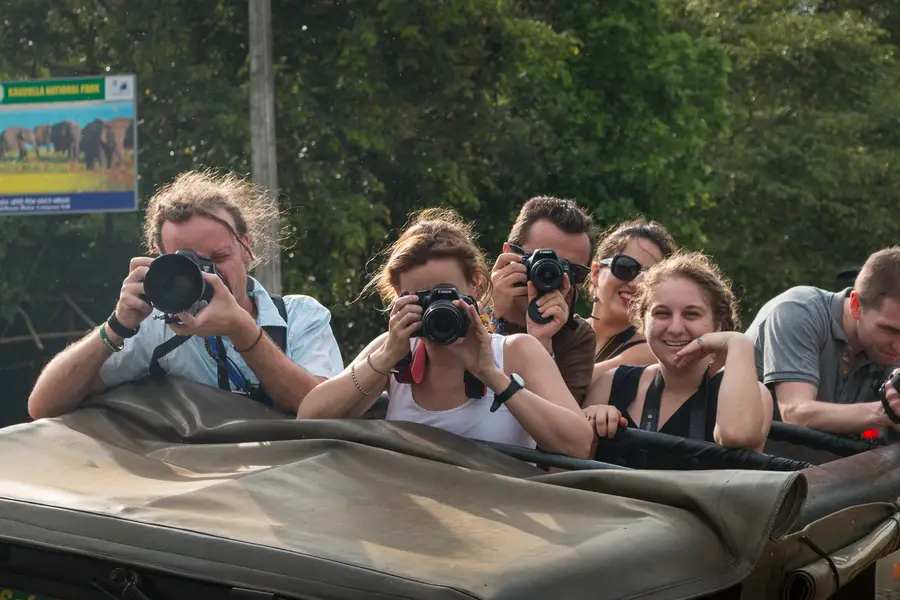 13. Hosted trips
I've never done this, but I could be persuaded. This is the ultimate how to get paid to be a travel blogger. Take people with you. Many travel bloggers now host trips to different destinations taking a cut of the sales. Sounds like a dream job to me and I've always wanted to go on one of My Life As a Travel Movie's trips.
14. Travel planning
I tried my hand at being a travel agent and gave up, but many travel bloggers are also traveling agents and can plan the perfect vacation for you since they've already taken it.
15. Consulting or mentoring
Another one of my favorite ways to make money as a travel blogger is to teach others how to make money as a travel blogger. Sessions can be done in person or in this day and age on zoom. It's like meeting my friend Mary on a beach in Penang, but fast-tracking your learning. because you're now networking with a travel blogger with ten years of experience. If you want a consult please email me at erin@explorewitherin.com I'd love to teach you how to make a travel blog and make money.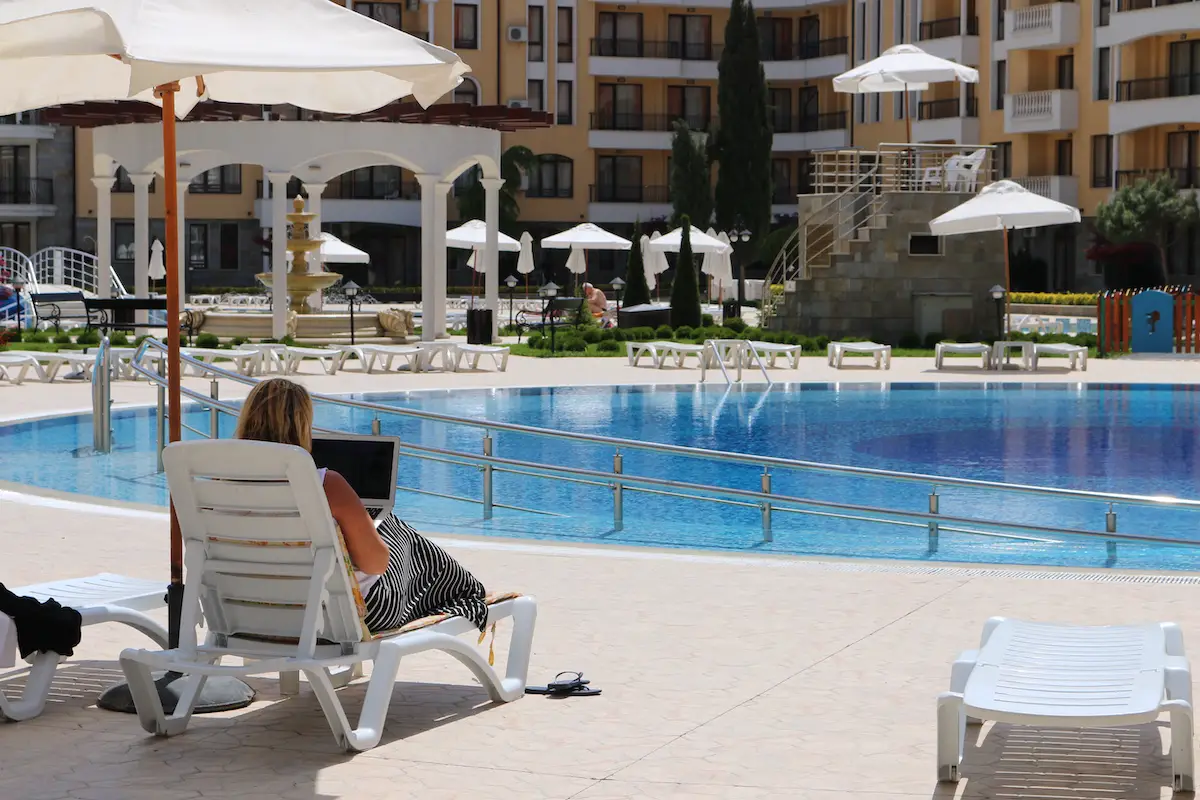 How do travel bloggers get paid?
Most travel bloggers invoice. It can get tricky as many travel bloggers are nomadic, but online payment sites like Paypal or Wise work perfectly.
Is travel blogging profitable?
In the simplest of terms yes. It can be. But it's not as easy these days since an influx into the market. When I started back in 2012, it was a merging market. You'll find 2022 has a lot more challenges than back in the beginning, but it is still possible.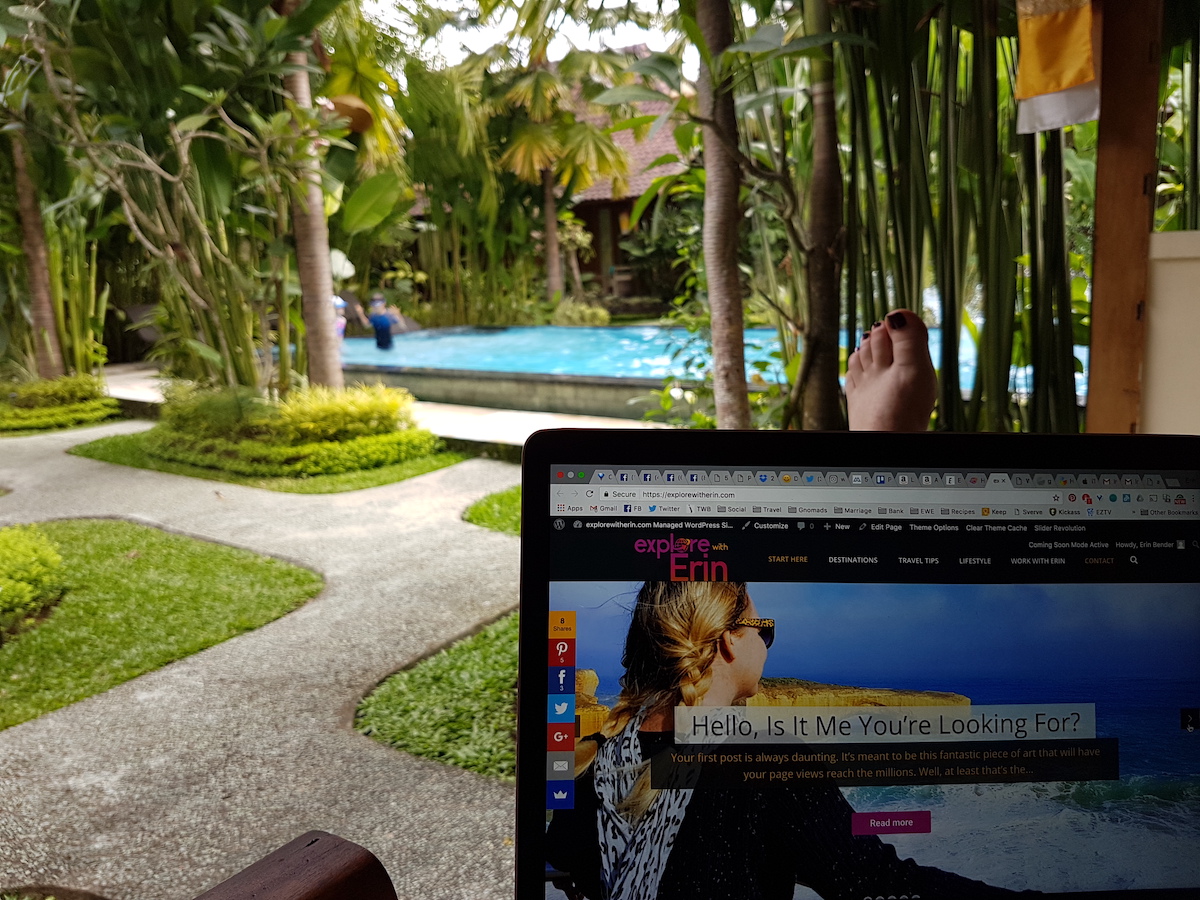 How much money can you make from a travel blog?
In 2017 I gave up my nomadic lifestyle and started this new blog. Happy 5 years to Explore with Erin. Explore with Erin no longer runs as a full time blog, but it does continue to grow with each passing year.
The number one question I always get asked is how much money does a travel blogger make? Below is the first three years income of my brand new travel blog to help you understand how much do travel bloggers make a year.
2017 – $9,951.80
2018 – $17,610.80
2019 – $26,402.65
Who is the highest paid travel blogger ?
I'm not going to lie being in the US tripled my blog's income. In 2016 my travel blog earned over USD$160,000. Are travel blogs profitable? For sure. My friend Kach interviewed several bloggers here to see how much money do travel bloggers make.
Matt Kepnes of Nomadic Matt – more than 50,000 USD per month
Johnny Ward of OneStep4Ward.com – $20,000 to $25,000 USD per month
Dave & Deb of The Planet D – $15,000 to $20,000 USD per month
My last travel blog would have been here. Also making $15,000 to $20,00 USD per month
Earl of WanderingEarl.com – $12,000 USD per month
Monica of The Travel Hack – $10,000 USD per month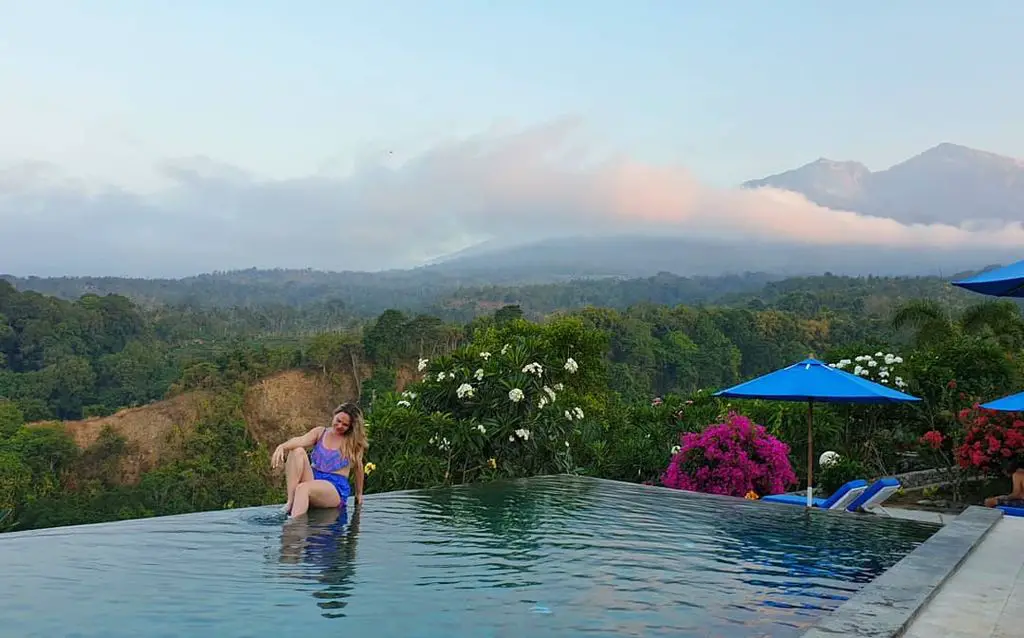 Explore With Erin Wrap Up
What a mammoth post! I hope it helped you understand how to start a travel blog and get paid. Travel bloggers make money! What a concept. And like I said if you do need any help, I'm always here to guide you. So what say you? Is travel blogging going to be your new dream job?
LOOK HOW EASY IT IS TO PIN THIS!
FOMO - do you have it?  Well there is no need to Fear On Missing Out here at Explore With Erin. Sign up to receive updates directly to your in box. I won't spam you, but I do promise a whole lot of awesomeness. What are you waiting for? Join Me!