March on Travelocity!
Every month I use my 20 years of travel experience to write for aggregator giant, Travelocity. They call us the Gnational Gnomads. These are excerpts of those stories.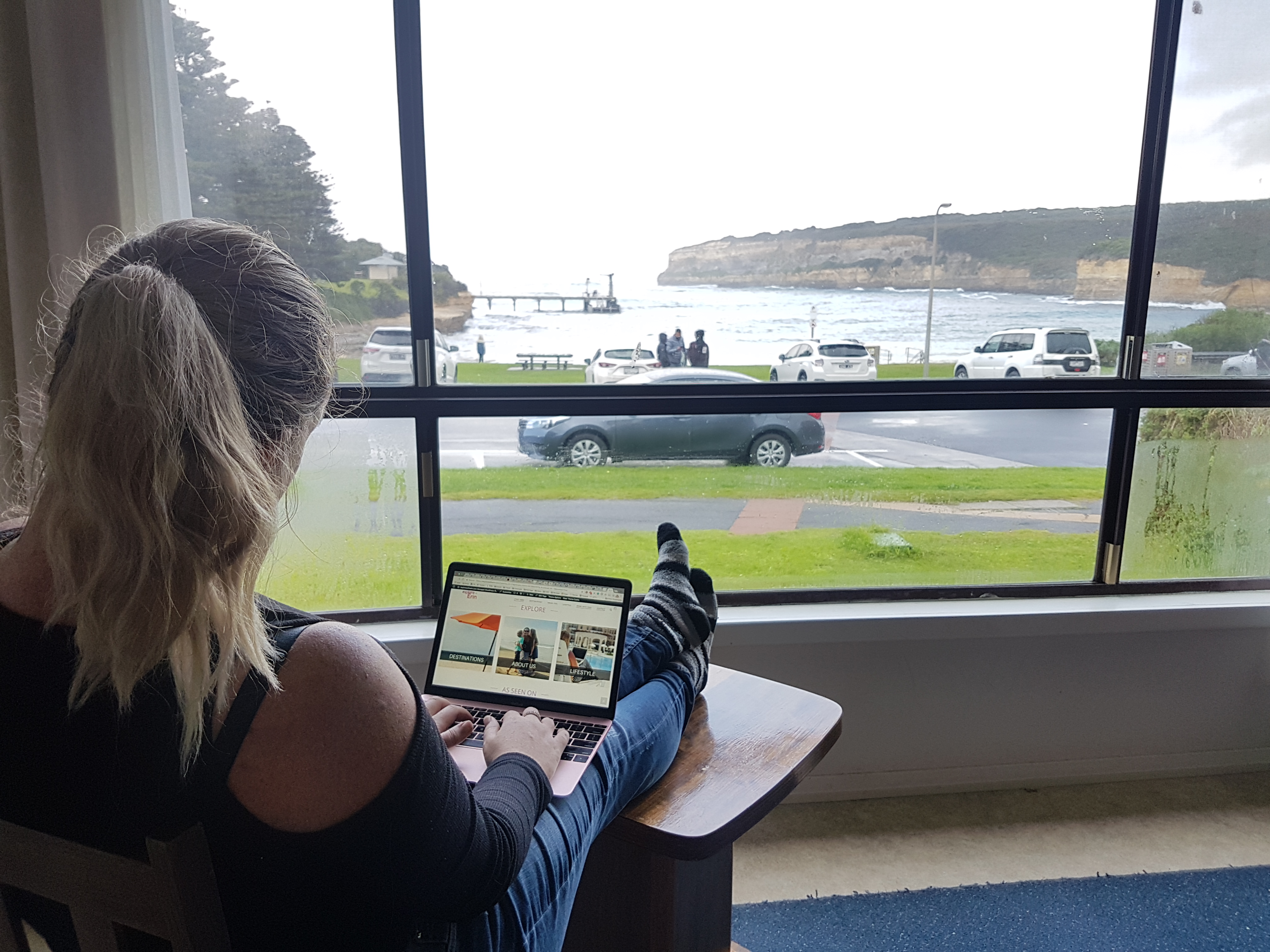 If you are headed on vacation, what are the 5 best places you can always find the connection you are craving?
1. Where You Stay
Most hotels these days have a Wi-Fi connection. Depending on which country you are in and the cost of your hotel, you may find it included in your room rate or at other times you may need to spend a pretty penny.
2. Where You Eat
The majority of restaurants throughout the US allow you to connect to their Wi-Fi. This may be a little more difficult in places like Australia.
3. Where You Fly
Generally speaking, most airports provide you with at least 30 mins of Wi-Fi, the best come with unlimited.
4. Bring Your Own
If you are going to be in one place for a longer period of time, you might like to invest in a local Sim card. This is a cost-effective way to ensure you remain connected at all times. Being connected on vacation gives you an opportunity to use your maps, check your local currency exchange or even grab Google translate to help when needed.
5. Where You Go
Lastly, many cities these days offer public spots as places for tourists and locals to connect. Whether it's your local library, the shopping mall or even while sitting in the city park watching your kids on the swings.
Read the whole article here: The 5 Best Places To Find Wi-Fi While Traveling.
FOMO - do you have it?  Well there is no need to Fear On Missing Out here at Explore With Erin. Sign up to receive updates directly to your in box. I won't spam you, but I do promise a whole lot of awesomeness. What are you waiting for? Join Me!