It's been 2 years since I lost 30 pounds in 3 months because of my divorce.
And while I didn't gain it all back, more than a bit crept back on with my new-found happiness and relationship. Happy Fat I like to call it.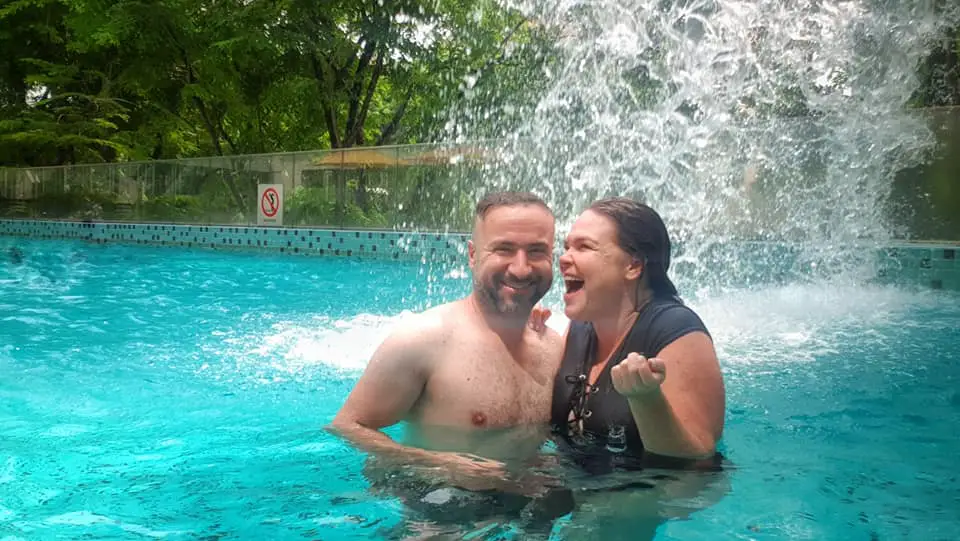 It didn't help that the Melbourne food scene was so spectacular and that all my fabulous Instagram followers just wanted to see all the crazy food I could find.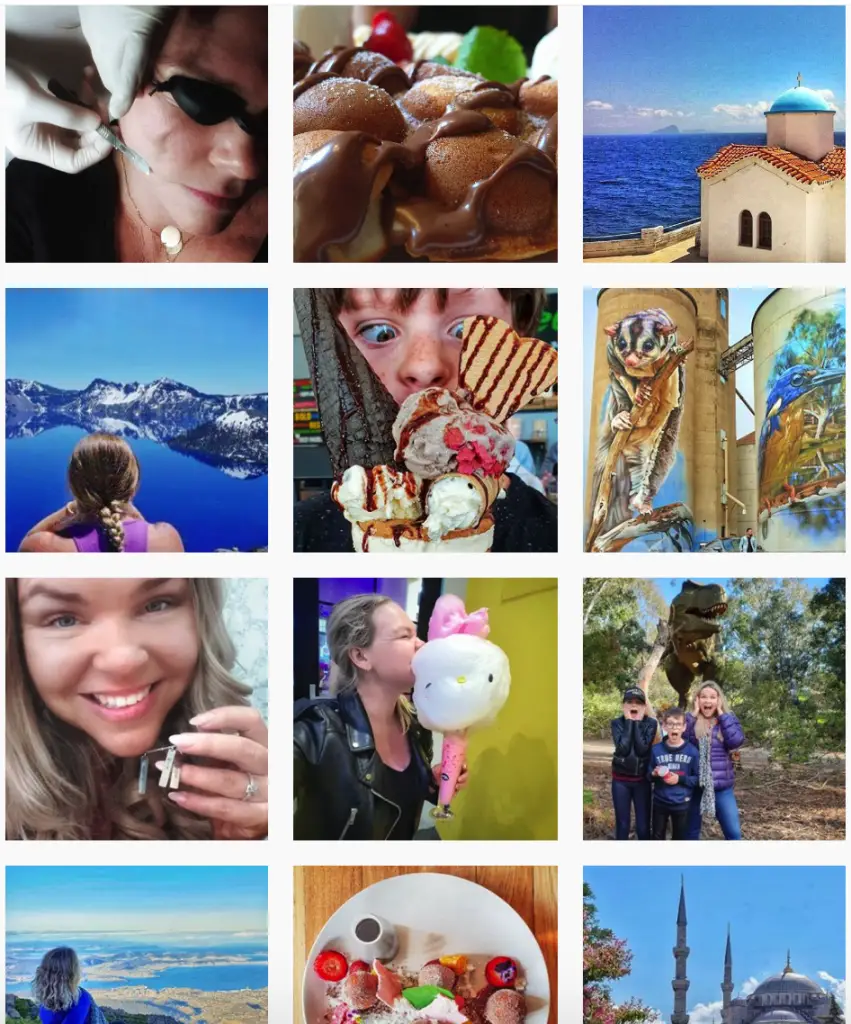 Anyway, I digress. One thing I did know was I was not going back to that woman from 2016. No way. Stuck in the same gym and the same food routine. I made a decision.
To get results you've never had before, it makes sense to do something you've never done before. I needed to do something I'd never done before. I was going to detox.
Loud, painful scream.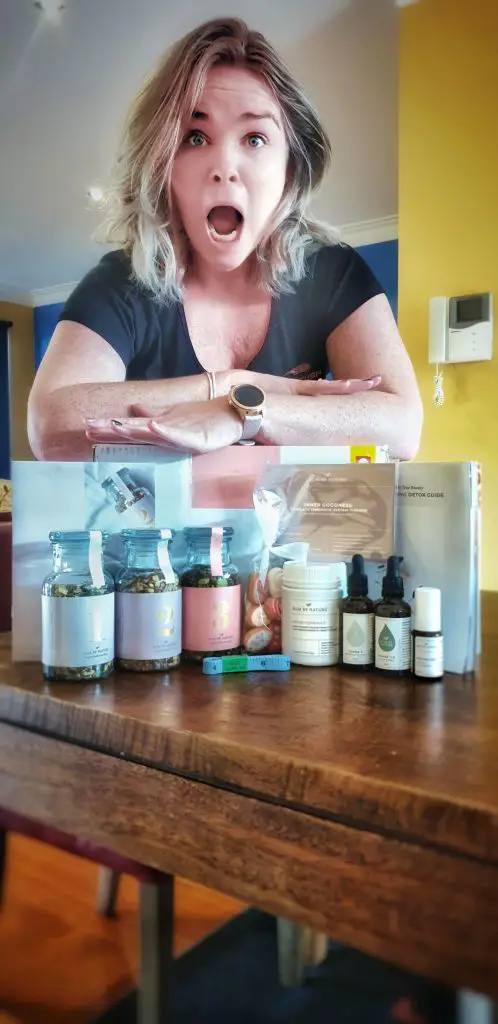 Was I mad? I'd never done something so drastic, but I wanted a full-body reboot. So, when Slim By Nature asked me to go on a 43-day detox, I said yes and asked to do 60!
What is Slim By Nature?
My number one rule for detoxing was no juices or bars or disgusting shakes. I wanted real food. After years of travelling I love cooking and being creative in the kitchen gives me an outlet that not many things do.
Slim by Nature is real food. Their natural weight loss and detox program teaches conscious eating, helps you lose weight, regain energy and understand how your body works.
Each program teaches you to nourish your body properly and, in the process, lose unwanted fat and detoxify your body. It helps you understand what foods make your body feel good and what foods don't.
It's a detailed food program combined with natural, homeopathic products. They work together by boosting natural hormones that in turn cause the hypothalamus area of the brain to trigger a release of abnormal fat stores.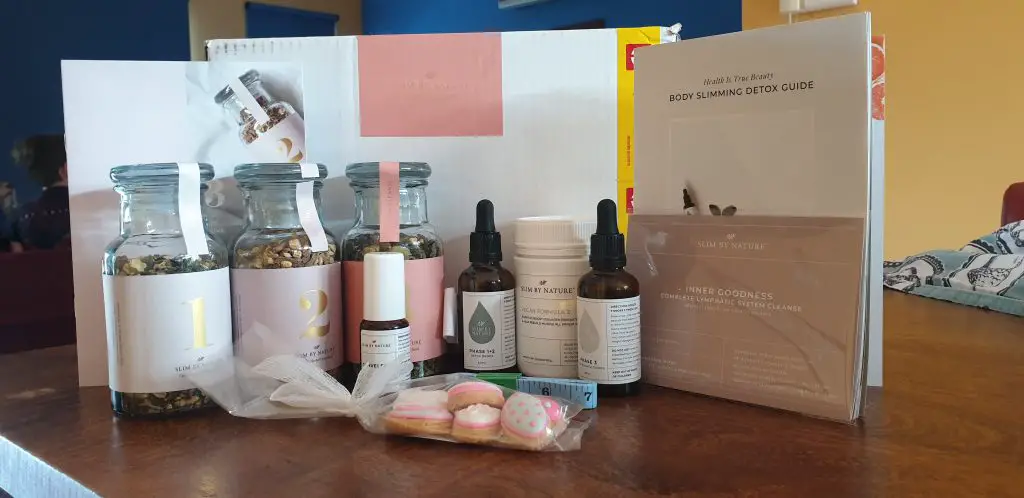 How does it work?
There are 3 phases.
Phase 1 – Loading Phase
The first 2 days I got to eat whatever I wanted, whenever and however much. During these 2 days I started the Detox Drops & Patches.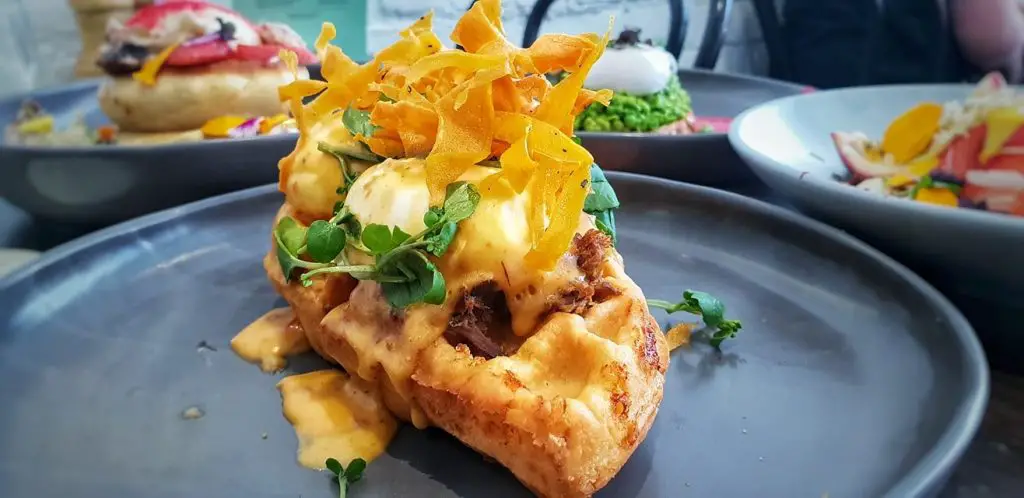 Phase 2 – Detox & Fat Burning Phase
This is the full detox phase. Depending on your weight loss goals you can choose the length of your detox by completing this quiz. I started the 43-day detox and extended to 60.
During this time, I continued with my Detox Drops & Patches, as well as started my meal plan. The meal plan is quite a simple calorie deficient menu.
During this phase, while eliminating foods that cause inflammation and allergies in your body your metabolism resets, your stomach shrinks and you start learning which foods your body loves and which it doesn't. Different for everybody.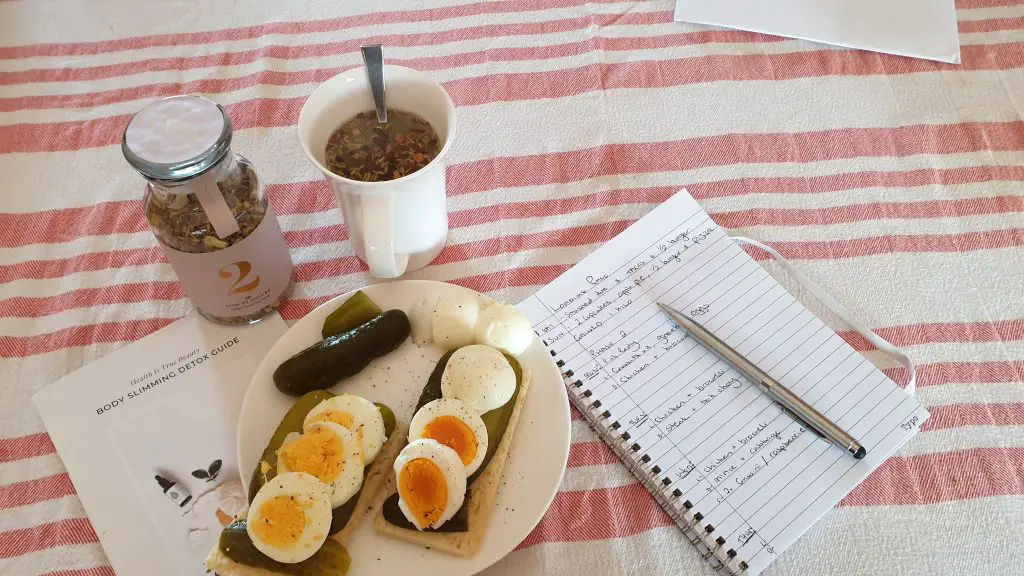 Phase 3 – Maintenance
After your detox, you gradually ease back into a regular eating plan while taking Maintenance drops.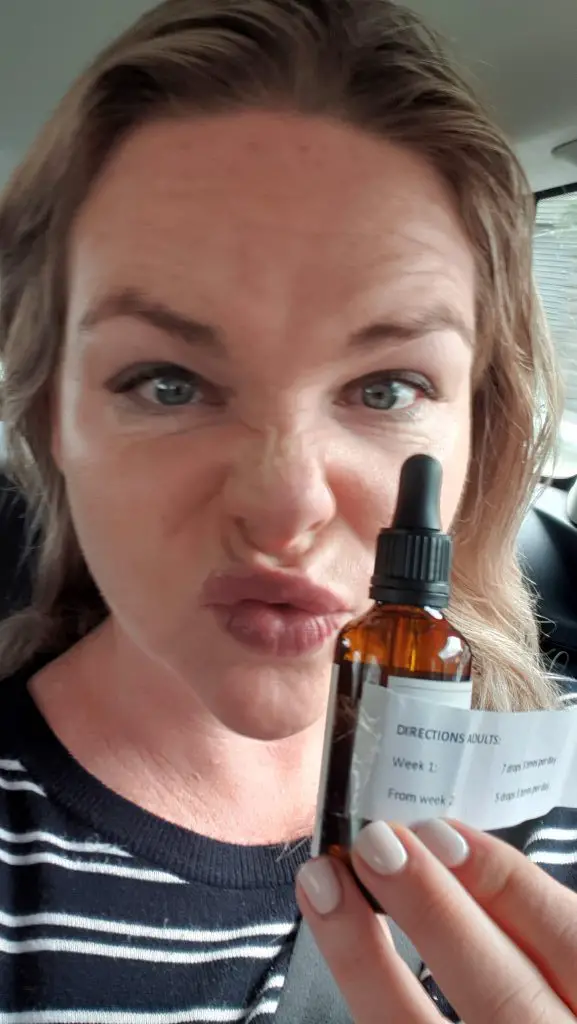 What did it look like for me?
I used the Detox Drops and Detox Patches the entire phase 2. Drops under the tongue 20 minutes before eating and patches on my stomach, changed every 3 days. Don't try the detox without these gems. These two magic pills are what triggers the release of fat and allow you to lose weight so quickly. Without them, your body will go into starvation mode and stop the weight loss.
At the same time, I also started the recommended Teatox. I hate tea. But now I love these 3. Number 1 was my morning tea, number 2 curved my afternoon snacking and number 3 was my sweet end to the day. I am still drinking them.
Finally, the Facebook group. This group is amazing. Weight check-ins, recipes, people always cheering you on. I couldn't have done one day without checking in on the private group every day. 
What did I eat?
Simply 2 pieces of fruit a day, 1 snack (very small carbs) and 2 meals a day of 100g of protein and 125g of vegetables (only one kind).
My day looked like this.
10:30 am – Tea 1 with a piece of fruit – Orange
12:00 pm – Lunch – 100g Chicken and 125g green beans
3:30 pm – Tea 2 with 2 Grissini sticks
6:00 pm – Dinner – 100g Eye Fillet Steak and 125g broccolini
9:00 pm – Tea 3 with a piece of fruit – Strawberries or stewed apple with cinnamon
I got very creative in making the dishes interesting and yummy. I now make my own pasta sauce for spaghetti bolognese, I make a great stirfry and I can feel full after a delicious meal made in less than 10 minutes.
Every Sunday I organised my groceries and wrote down my meal plan. There are lots of crossing out as during the week I changed my mind or had leftovers, but you can see the general gist.
What were the results?
9.6 kg in 60 days. 21 pounds.
Percentage Body Fat Loss – 4% ?
Chest ? 3.3 cm
Waist ? 5.8 cm
Hip ? 4.2 cm
Arms ? 2 cm
Thighs ? 4 cm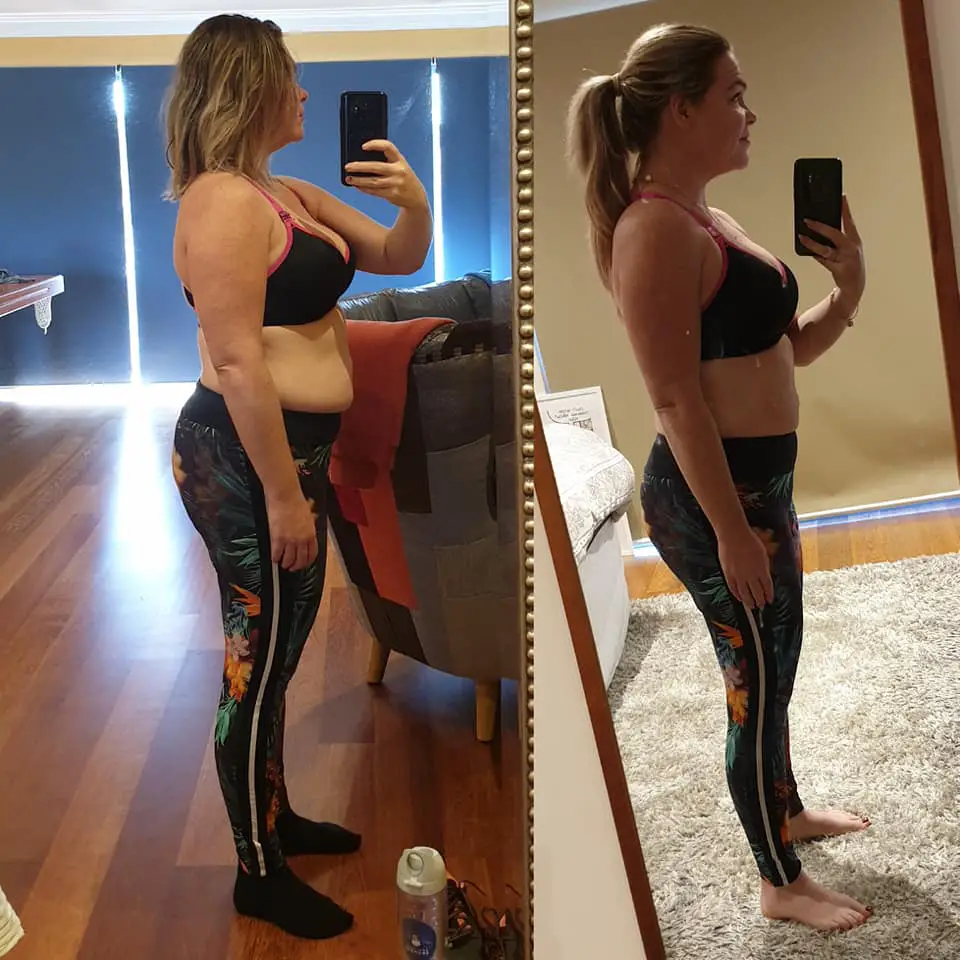 GET 15% OFF by using Erin15 when buying your starter kit.
Did I put it back on?
I've delayed writing this because I really was more interested in the maintenance of the program after such a heavy detox. Happy to say that after 8 weeks I have not only kept off the weight but lost more.
I've continued a healthy balanced diet through my Coaching Zone gym sessions (get 7-day free trial!) and still eat out more than 3 times a week.
It really changed my mindset and helped my body completely reset.
5 reasons to Detox
Lose weight
I'm not going to lie. I wanted to lose weight and I wanted to lose weight fast. Not my best reasoning, but definitely number one on my list.
Break addiction
I was addicted to bad food, big food, snacking, Coke Zero. Coke Zero. For more than 11 years I have been drinking Coke Zero daily. During my detox I went cold turkey. And I did it. 60 days without it. Do I still love it? Totally. Do I still need it? No. In fact, I only drink it when out now instead of wasting my money on bottles at home.
Find intolerances
Everybody is different. There are some foods that don't work for your body. Some of the ladies found they gained weight after eating eggs. Some carbs. For me I realised I was a protein girl. The high fat Keto diet doesn't work for me, any more than a high carb diet would. I snack on chicken and have more protein on my plate than anything else to feed my body. It's called eating right for your Metabolism Type.
Cleanse
During your detox, your body will release excess fat and in turn, release its store of toxins. These will be flushed out of your system along with other stored toxins. Then, the toxins will be countered and replaced with healthy products. It resets your body to take in all the good things it needs.
Clear Skin
Not something I expected, but everyone started commenting on my skin. It's so clear! As toxins and impurities leave your body, your skin soaks up all the nutritious goodness you are nurturing it with. Transforming your skin into a radiant state of being.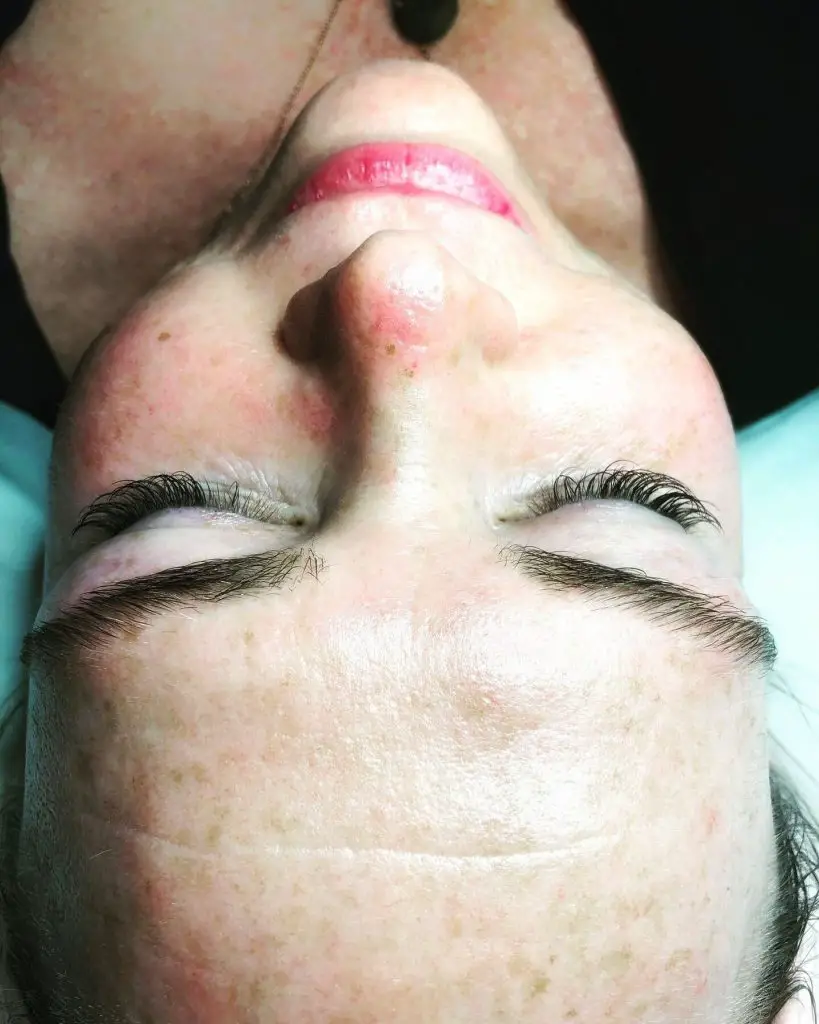 BONUS: A Change of Mindset
After 60 days you really do change your mindset. The program taught me to nourish and nurture my body with healthy foods. It also gave me a positive mindset and a desire to do good to my body. It helped me realise that I can eat well and still enjoy food. That the occasional bad menu is not guilt, but a treat.
I took the results and the things I learned into my future. I change the way I shop with half of my trolley filled with fresh produce. I generally skip the frozen aisle. My kids eat better. I maintain my weight and continue to lose.
I know I did it to lose, but I actually gained. Knowledge, respect and a whole lot of self-love.
Ever done a detox? What program?

GET 15% OFF by using Erin15 when buying your starter kit.
LOOK HOW EASY IT IS TO PIN THIS!
FOMO - do you have it?  Well there is no need to Fear On Missing Out here at Explore With Erin. Sign up to receive updates directly to your in box. I won't spam you, but I do promise a whole lot of awesomeness. What are you waiting for? Join Me!