After 2 months in Penang, I was sure I had visited some of the best spots to eat. When I research places to eat I find it so hard to choose. Despite the number of alternative blogs, Tripadvisor, and Penang websites I thought I wonder if anyone else has a hard time? And the last thing I wanted you guys to do on your 5-day Penang vacation is to sit around researching where to eat.
So instead I made you an incredible list of all the places the kids and I ate in the 2 months we spent in this absolutely beautiful part of Malaysia. And now you can decide for yourself, which places you think you will enjoy the most.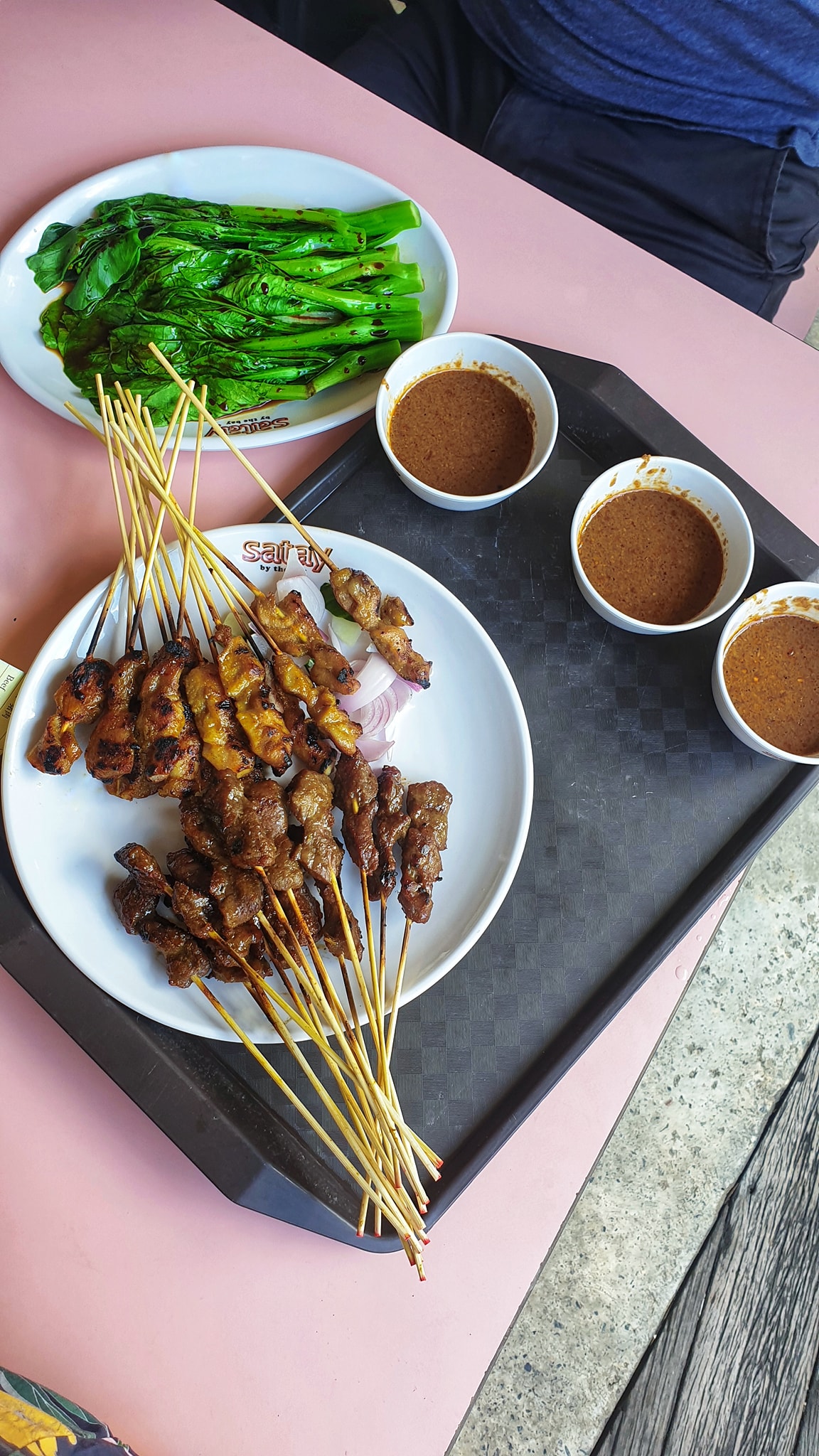 Long Beach
This is the most popular Hawker's Food Court. And we would eat here most nights. It's absolutely crazy busy, delicious, and has so much choice.
How it works – You choose a table and a guy will come over and take your drink order. Take note of your table number and then visit any of the 15+ stalls to order food. Give them the table number, and go sit down. The drinks and food will be brought to the table where you pay each individual vendor. Get food from one, from 5, or from all of them.
You'll find the prices so affordable, with most meals under $3-$4. Our favorites would be the spring rolls on the right-hand side: crispy and delicious, giant! The Indian on the right-hand side is also delicious; I love the naan bread with 30 cents dhal. At the back is a great sausage and mash place for the kids and near to that is a yummy hot plate of chicken, crispy noodles, and vegetables. On the left-hand side is possibly the best satay store you'll ever find, plus fabulous roti desserts, and tantalizing Chinese. I can also vouch for the pancake stand at the front, the couscous (read more about couscous here), and I hear the kebabs are also delicious.
Georgetown New World Park
Similar to Long Beach this food court is found in Georgetown. What used to be an old amusement park that didn't do so well is now a bustling food court with intoxicating smells and drool-worthy dishes. In my opinion, the Teppanyaki is the best I've ever had and it's only 9MYR (AUD$3). The lady there knows our order by heart now.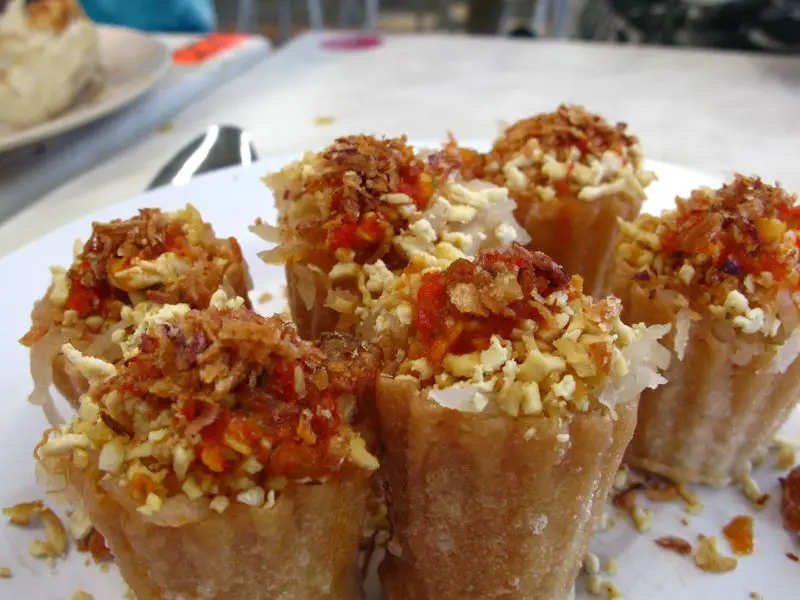 TBowl
Check this out at Queensbay Mall. A Japanese-themed concept restaurant based on anything bathroom. Toilets for seats, sinks for tables, showerheads on walls. The food comes out in ceramic toilets and Mia's brown soft-serve ice cream with some syrup liquid dribbled over it looked every bit as disgusting as, well what goes in the toilet.
The meals were not too bad, but nothing to rave about it either. The experience though had my little girl in hysterics, especially when she found a soft toy poo, which she proceeded to explore the restaurant with during our time there. Average prices, not expensive, not cheap.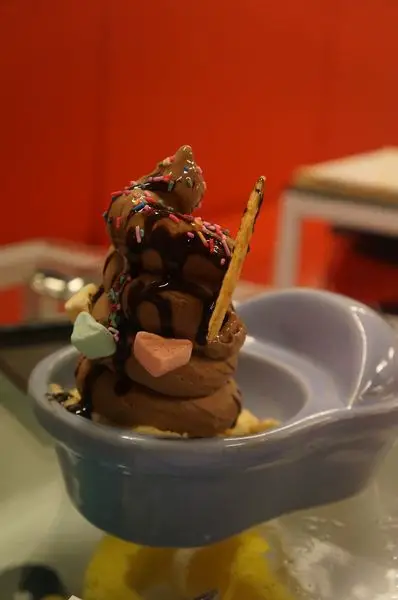 Sri Ananda Bahwan
This little Indian restaurant has made quite a name for itself. As you drive from Batu Ferringhi towards Tesco it is on the right-hand side, before you hit Tesco in Tanjung Bungah. If you have hit Tesco you have gone too far. Deceptive from the front, it is actually quite large and goes quite far back. The Indian food is reasonably priced, no more than $3-$4 and it is some of the best you will find. Creamy butter chicken, saucy lamb korma, naan, and rice to die for. They also do delivery, but it takes a while as they are so busy, better just to rock up and get takeaway.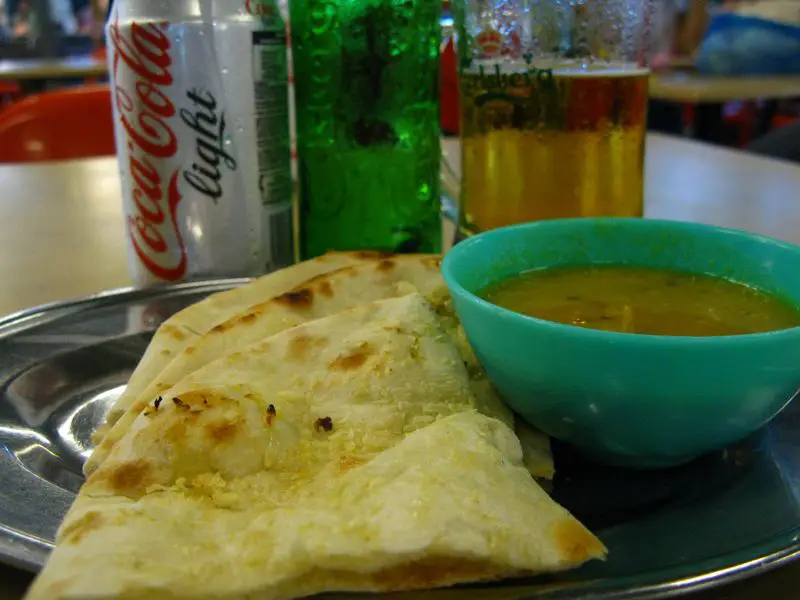 Tree Monkey
Nestled in the quiet of the Tropical Spice Garden sits this treasured gem. A Thai restaurant with a huge wooden veranda with tables overlooking the jungle and trees parted just so for glimpses of the ocean. The ambiance and beauty of this place are worth the price alone, but then they bring out unbelievable Thai food as well.
Dinner set us back about $50 for 3 adults and 2 kids – Pineapple fried rice, green curry, sweet & sour chicken, mixed vegetables, steamed rice, and 6 drinks.
I highly recommend a visit for something special, we celebrated my Mum's last night in Penang. We also have eaten here for lunch, dinner, and tapas. Any time of the day, it is beautiful, in the noon sun and to witness the sun setting over the ocean. Combine with a walk through the garden. Just be sure to bring your mosquito repellent!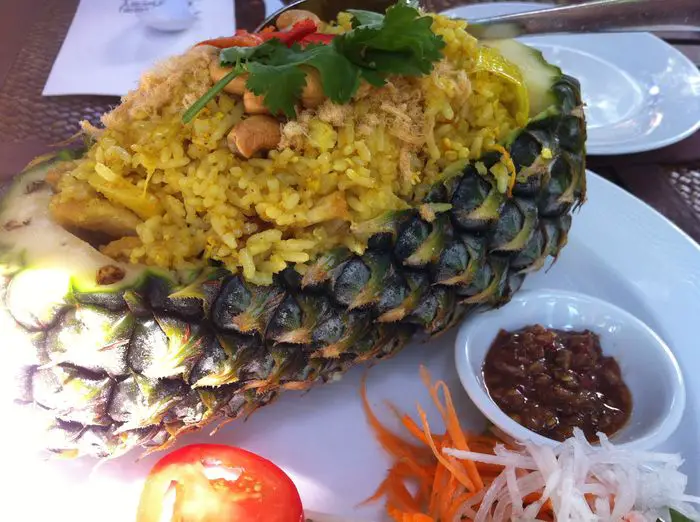 Ferringhi Garden Restaurant
Next door to this adorable restaurant is a quaint little coffee shop of the same name. It is nestled into absolute greenery and sophistication. The toilets are spotless, the coffee is grand and the hot chocolate the best I have ever had. They do an amazing pastry platter, tasty wraps for lunch and we have also been for breakfast where they do delicious eggs benedict. There's no bacon, but you will get by.
Not cheap Penang prices as expected from the spotless and delightful surroundings, but still reasonable. You will feel whisked away by the beautiful surroundings and delightful staff. My daughter always manages a free bowl of chips from the chef when here.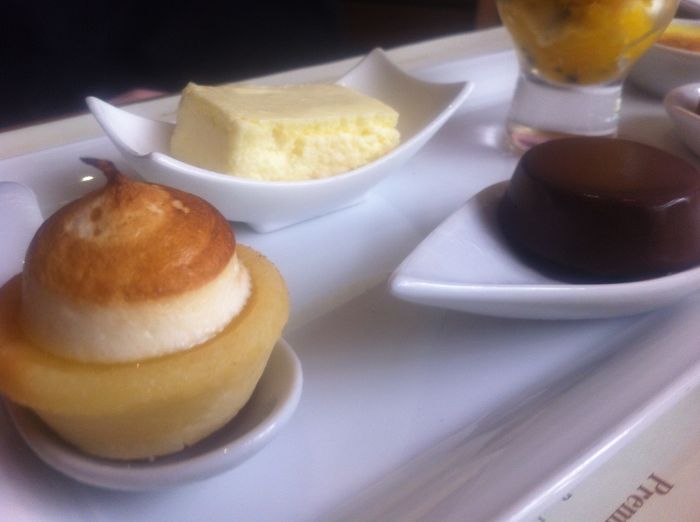 Golden Bay Sands – Garden Cafe
We had the buffet lunch here on a Sunday afternoon. The place is often filled with tourists so get in early. The array of food was long and luxurious. They had a salad bar, an Asian section, a roast section, pasta section, crepes, cakes, kid's chips, and nuggets, ice cream, fruit, laksa station, mee goreng, etc. Some food was sitting there warm in its silver trays, other foods were prepared on the spot.
It was $30 for 2 adults and 3 drinks. Kids under 6 are free. Included in this price is free entry to Adventure Zone, their kid's club indoor slide playground. Simply show the receipt before 4 pm.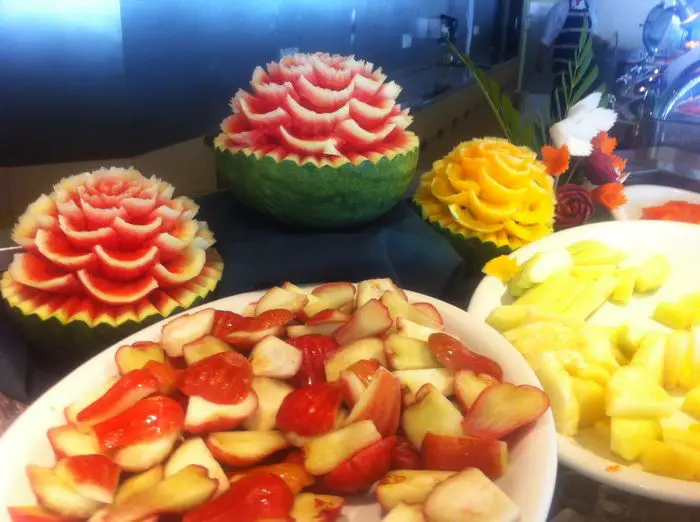 Gusto Cafe
One of the only restaurants serving real bacon. Yes, bacon! Bacon hamburgers, bacon, and eggs, bacon, bacon, bacon. It's a tiny place fitting only about 7 tables and if you go Saturday morning you will not find a seat. This place was only 4 months open when we visited and the Owner Jason is in awe at its popularity and growth.
Jason loves to chat, so make sure you stay for a chat. With only one other table filled during our late lunch at 2:30 pm (before 3 pm closing), Jason cooked our meals and then sat down to chat with us. A previous teacher he is now enjoying running his own cafe.
Tucked behind Sri Ananda and slightly up the hill next to the petrol station. Burgers ranged from $2.50 – $6.00. Total meal of 3 smoothies and 2 burgers & fries = $17. The smoothies were delicious and the burgers were really juicy. Highly recommend! Only open for breakfast and lunch.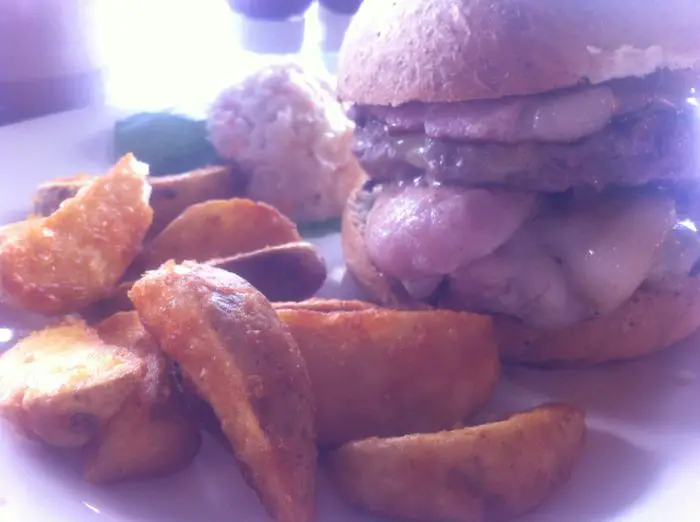 Delicious
You know what I am going to say about Delicious, aren't you? It's delicious. Beautiful British food with a touch of Malaysian flair. The place is located at Straights Quay on the water and is luxuriously simple. If you don't go for lunch, just stop by for coffee and cake, because they have a range that will make you salivate. Bill was $37 for 2 smoothies, lamb shank pie, hamburger and fries, pavlova & pineapple cheesecake.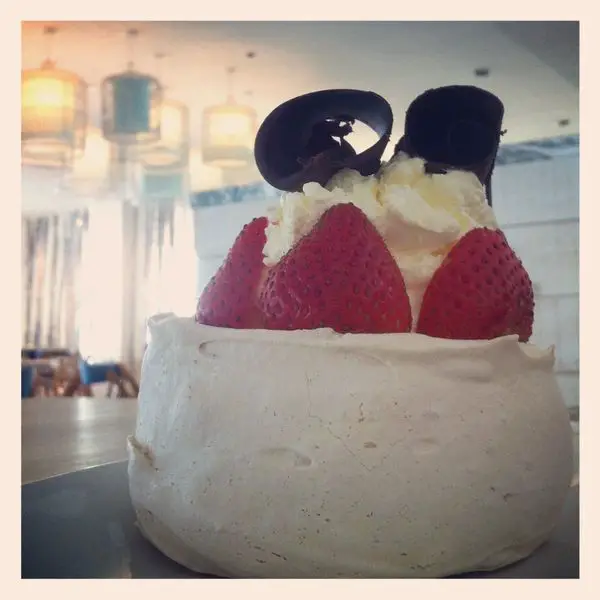 BBQ Nights
This little place sits on the beach, before Tarbush and the Pirate Ship, Batu Ferringhi. There is a car park for parking. Be aware parking in the higher level will incur a parking fee of $1.50. But if you park on the lower level right outside the restaurant it is free. The parking guy will try to get you to park in the higher section.
We have been to this restaurant more times than I can count on two hands. They do a great job of large groups or small ones. The food is average, nothing to rave about or complain about, but the location is magical. It sits right on the beach so the kids can play in the sand and the adults can get some nice, quiet tea time. The sunset is gorgeous, there are horse rides (20MYR) right out the front and parasailing or jet skiing. While we were there, across lab had had puppies so we visited every week to play with them and watch them grow.
The pizza is good, the lasagne is not. The salad is good, the burgers are not. The Indian is good, the mixed grill is not. It's a hit and miss I am afraid, but the kids will love it!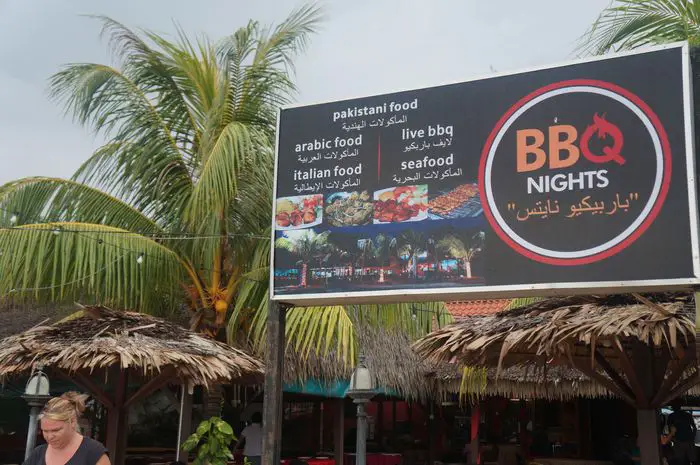 The Ship
In Batu Ferringhi beside Tarbush is a large pirate ship. This place is quite entertaining for the kids and has a lovely setup. They serve a great steak for about $12. Not Penang prices, but still better than a $40 Australian steak.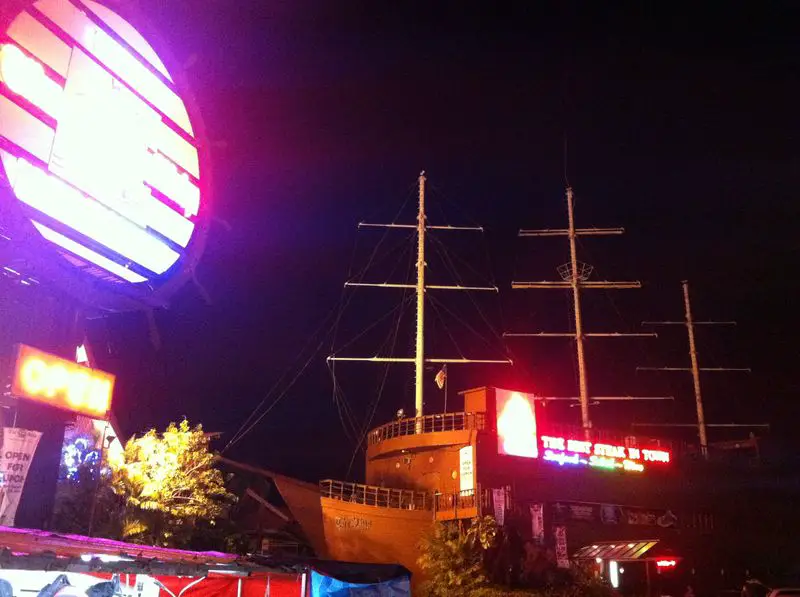 Golden Thai Seafood Restaurant
This place is huge. It also sits on the beach in Batu Ferringhi. The entry is lined with aquariums housing anything from giant gropers, small snappers, spider crabs, lobsters, etc.
Generally, I don't eat seafood, but I made an exception for this place as I really enjoyed the beach seating, where my kids could play while I ate.
We ordered honey chicken, fried rice, and pandan chicken. The honey chicken was not great, but the pandan chicken was soft and moist.
Please be careful with the added extras, which are not complimentary. At the beginning of our service staff brought out some type of beans to munch on and 4 wet hand towels to refresh our face. Both of these were added onto the bill at the end, cheeky little buggers.
Perhaps they do seafood better than the chicken, cause other than the atmosphere and views the food was nothing to rave about.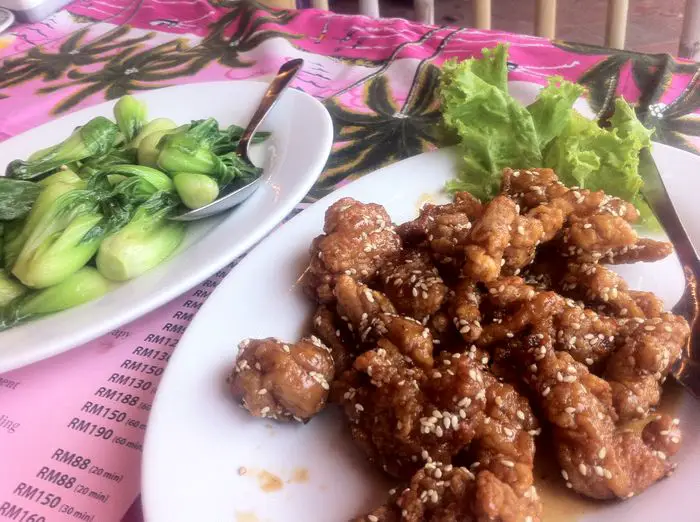 Enca
A little way past the Hard Rock Hotel is an uninviting place called Enca. While its frontage is a busy street and its tablecloths have holes, its food is incredible. Delicious pasta, soup, yummy Indian, and a good salad – all at very low prices. I have been several times and can recommend it.
Lebanon
Across the road from BBQ Nights in Batu Ferringhi is Lebanon. A middle-eastern / Arabic specialist restaurant, although they do plenty of other food as well. The hummus, kebabs, olives, fetta were all delicious. The price for 2 adults and 2 kids was about $50 so it's not cheap, but we enjoyed the food. If you haven't tried this type of cuisine then Lebanon will do it right for you.
Road food stalls
Along the road opposite KFC in Batu Ferringhi is some food stalls. Give the fried banana and sweet potato a try for a snack, as well as some yummy packaged fruit.
And 5 at Gurney Shopping Mall
At the Gurney shopping mall, there is a number of restaurants to tickle your tastebuds. A few we tried:
Chilli's – Very American. Huge servings with free-flow soft drinks. A bit pricey compared to the hawker's markets.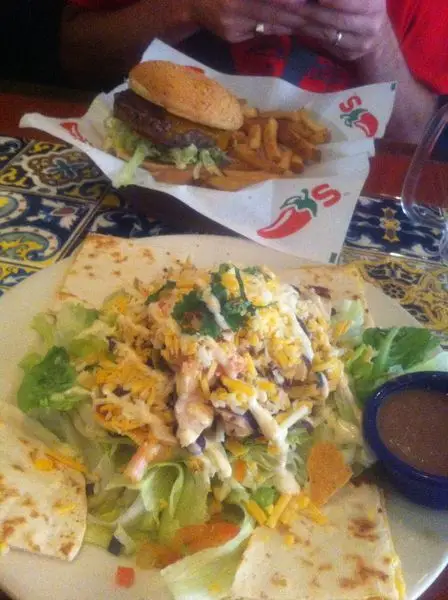 Pancake House – Great breakfast, delicious pancakes, quite pricey.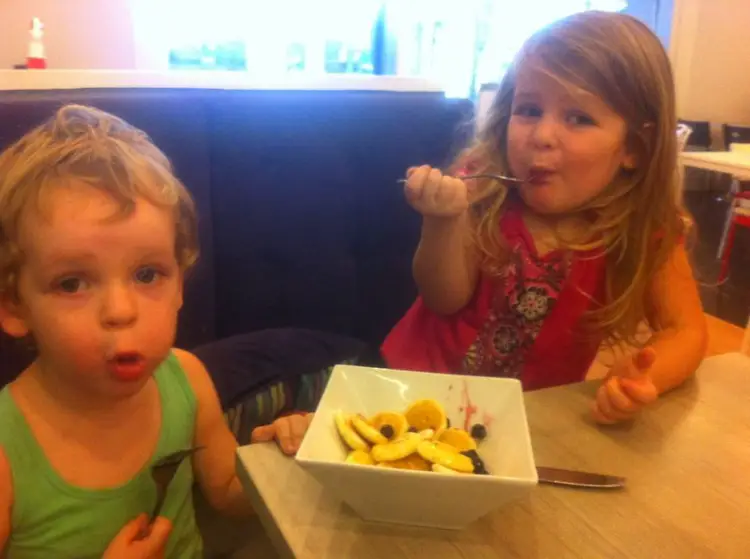 Chicago Ribs – Another American restaurant with kids eating free. The ribs were fabulous, the wedge salad a whole lettuce head! Similar pricing to Chilli's.
Mr. Teppanyaki – Not as great as the one at Georgetown, but a neat little place in the food court at the bottom of Gurney Plaza. They also do a yummy Katsu Chicken bento set, which I've really missed since Australia since most sushi here is raw fish!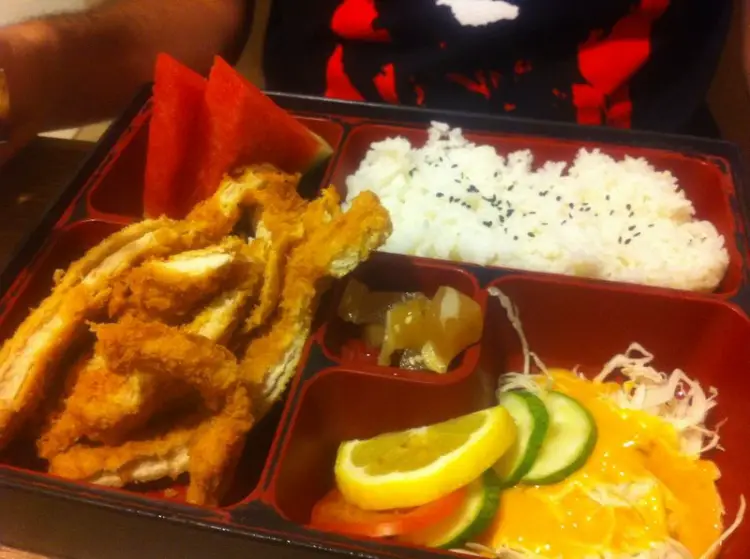 Roti Canai – Opposite the floating mosque (not in Gurney), up the hill and to the right is a local eatery where the hygiene is low, but the spirits are high. In front of the drink stand is a little Roti Canai shop selling roti for 20 cents. It's crisp and the dipping sauce is delicious.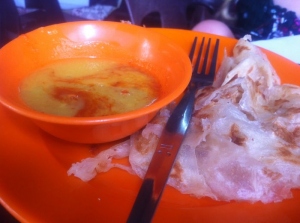 If you've been recently to Penang, why don't you tell me what your picks up? Where would you eat in Penang, Malaysia?
LOOK HOW EASY IT IS TO PIN THIS!
FOMO - do you have it?  Well there is no need to Fear On Missing Out here at Explore With Erin. Sign up to receive updates directly to your in box. I won't spam you, but I do promise a whole lot of awesomeness. What are you waiting for? Join Me!