On again – off again nomads, have Geoff and Katie finally decided to be Nomad No More?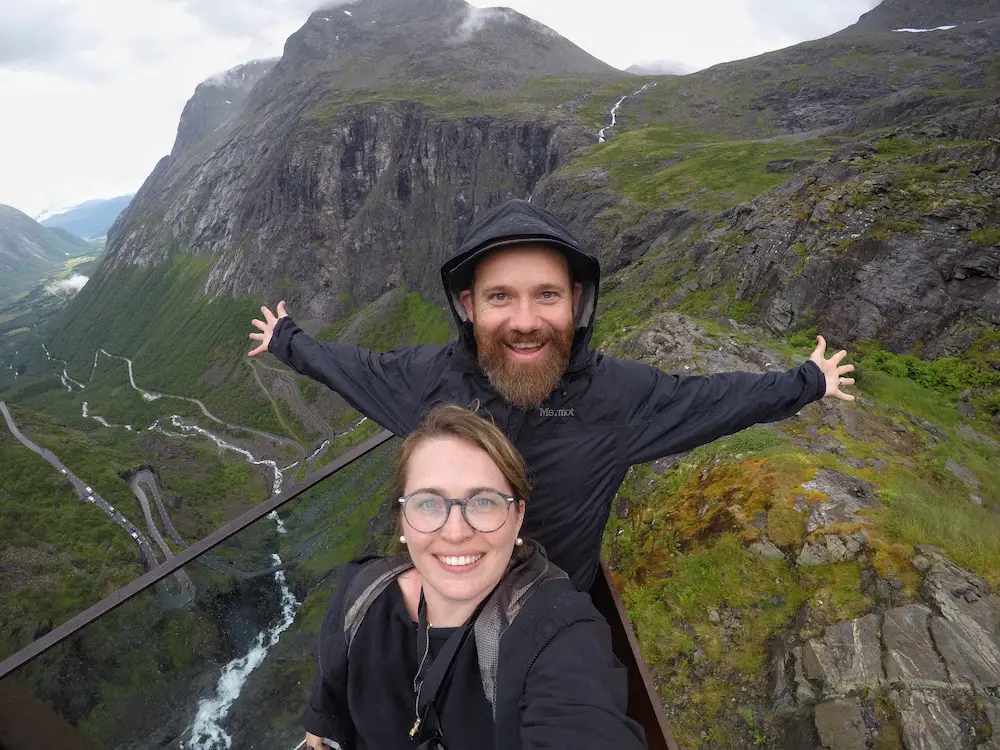 About this series
See more in our first interview, but in the briefest terms: This series is focused on people who travelled the world, without a base, for minimum 6 months or more, and eventually found a home. Back where they were or in a different location, but a base that gives them bills, and a wardrobe with more clothes than fit in a suitcase.
Make sure you tune in each Friday to read about your favourite nomads who returned home.
1. When did you first start your nomadic journey?
We met overseas when we were both living in Taiwan but returned to Canada on-and-off shortly after meeting for a few years of "normal life." At the end of 2013, we took off more permanently, and have been away since, with stints as both nomads and as expats.
2. How long did you go for?
When we left Canada, we were nomadic for 7 months, and then we settled in Prague for 15 months. When left Prague, we more or less started the nomadic lifestyle again, with 5 months in Oaxaca, 3 months travelling around Mexico, and then back to Europe for another 8 months of travelling without a base. In January of 2017, we got visas to live in Hungary, and we've been exploring Budapest ever since.
3. How many countries did you do?
We've visited somewhere around 50 or 60 countries together since meeting in Asia in 2005, and we were both fairly well travelled before we met. Since we left Canada in 2013, we've mostly spent our time in Europe, Mexico, Canada, and a bit of the USA – if I had to guess, I'd say we've visited 25 or 30 countries in that time.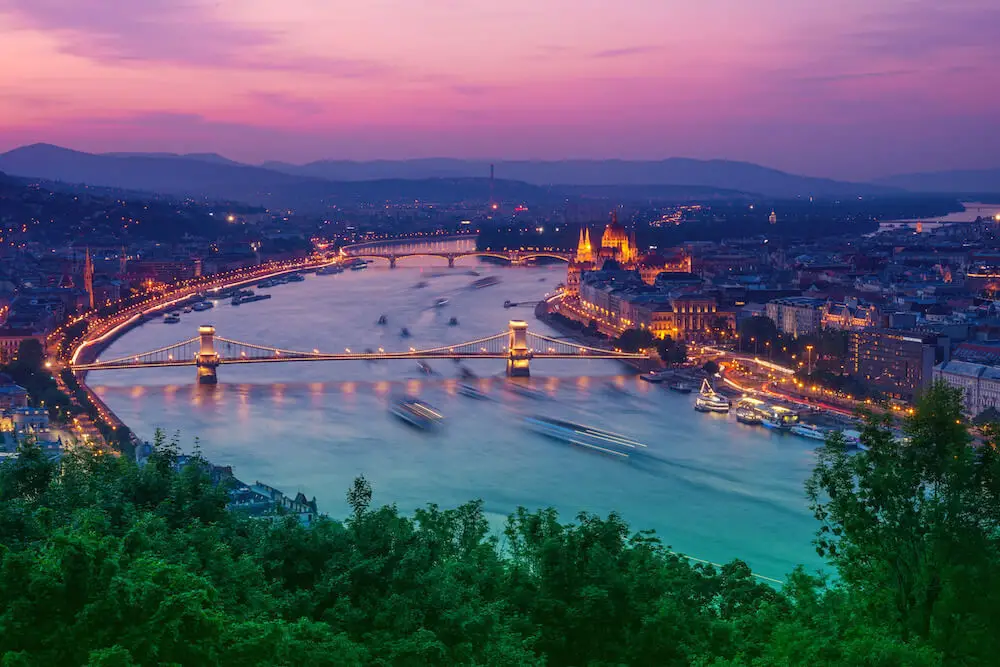 4. What did you do for money/work while nomadic?
When we first started out, we were both doing freelance work (writing and video editing) for clients, which we did from the end of 2013 to the end of 2015. In 2016, we published our first travel coloring book, and our blog started to make money, so we both quit working with clients to focus on those full-time.
5. Give us a brief description of your travel style?
During our nomadic travels, we mostly moved quite slowly, using house-sitting as a way to get to know different cities and regions at a slower pace, and renting apartments here and there. We mixed in shorter and faster trips as well for when we were feeling up for something a bit quicker.
6. Do you have kids? How old were they at the time?
Our daughter is currently minus-2-months – she'll be joining us this July, and we'll be having her here in Budapest. We're super excited to start travelling with her ASAP, and are already planning lots of short trips around Europe.
7. When did you decide to stop nomadic life?
When we made the decision to stop our nomadic travelling and move to Prague for a year, we were in Belgrade, Serbia at the time. I remember sitting on one of the Belgrade Fortress' walls, talking through what we were going to do next. While we were making enough money in the short term sustain our travels as freelancers, we knew it wasn't a long-term plan. As we had both taught English in Asia before, we knew it could give us the income stability we felt we needed while found higher paying clients, and the research we did about teaching English in Prague and getting a visa to live and work there made it seem like the best option.
When we moved to Budapest, we only decided on Budapest a few weeks before we arrived in the city, and bought a last-minute ticket from the Netherlands. We only had 6 weeks left on our Schengen-zone visa, so we're under pressure to decide what was next. At the time, setting up a based Budapest seemed as good a plan as any…we honestly didn't think it through too much.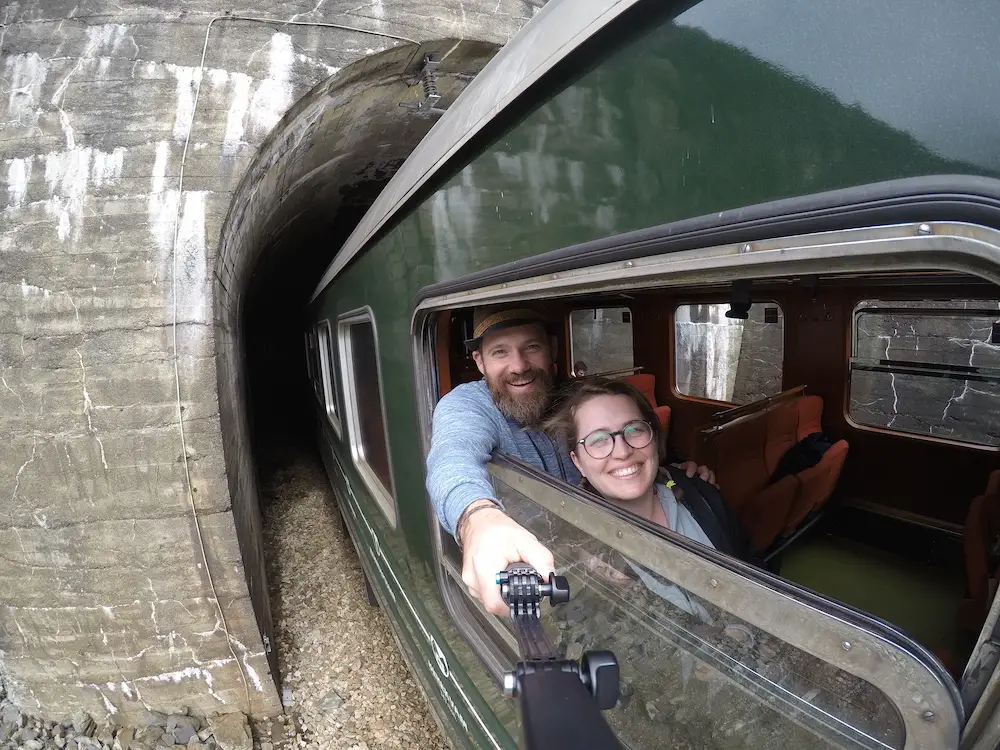 8. Was there a defining moment that caused you to stop?
When we decided to move to Budapest, there wasn't really a defining moment so much as a slow series of realizations. For one, we were getting tired of living out of a bag and not having our own things, and just generally ready for something different. At the same time, we felt like our blog's and business' growth was stalled because we were spending so much time thinking about where we were going to go next and the logistics of it all. We realized that if we wanted to grow our business the way we talked about, we needed some stability in our lives to give us the room to do so.
9. How long have you been stationary now?
We've been in Budapest since January 2017. As I am writing this, I'm realizing it's been exactly 16 months!
10. Are you doing the same job when you were on the road or did you return to work?
Yes. We haven't returned to "normal" jobs, and are still working on our blog as a business. In addition to our main travel blog, we've started a second website that's all about Budapest, have published 3 travel-themed adult coloring books, and are working on our first guidebook, with a second one in the planning stages.
11. What do you miss most about the road?
The constant change! I am a change junkie and loved the newness of being in a different location every few months at a minimum. We've been pretty Budapest-bound this year with my pregnancy, so I've got some seriously itchy feet right now, and can't wait to start traveling again on short European trips from Budapest. We're also planning a big winter trip, and will probably go somewhere warm for a few months.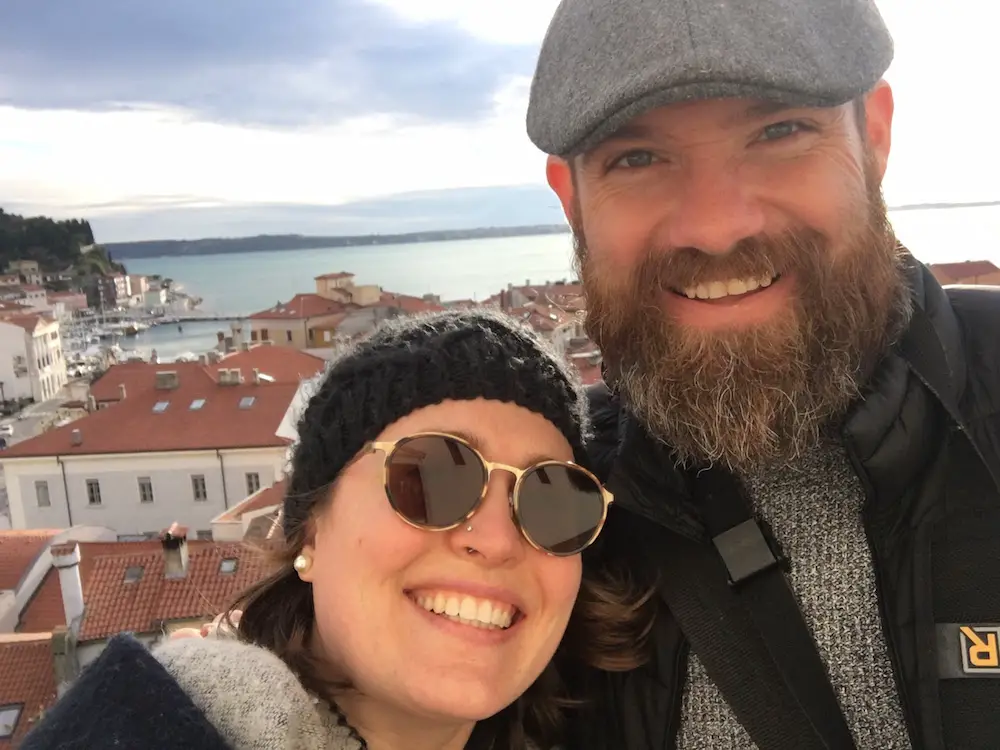 12. What do you love most about having a home?
We both love having an in-person social circle again: getting invited to events, having standing friend dates, getting involved in local teams and events. That, and having our own fully-stocked kitchen to enjoy, rather than making do with whatever the Airbnb has (which is usually not much).
13. Will you ever go nomadic again?
It depends on which one of us you ask! I see more nomadic travel in our future – I'd love to do a year or two of round-the-world travel with our daughter before she hits school age, and can see more nomadic travel when we're older and our daughter is out of the house. If you ask my husband, Geoff, he would probably say no. Only time will tell who wins that one 🙂
14. Do you recommend nomadic travel to everyone?
Yes – I absolutely recommend nomadic travel to anyone who's interested in it, no matter their age. It certainly comes with some challenges, but it is really rewarding too. When we settled down in Budapest, I didn't feel totally burnt out or jaded about the nomadic lifestyle, just ready for a change. We had a great time as nomads, and wouldn't change anything.
That said, it's probably not for everyone. If you're very risk-averse, don't like being alone for long stretches of time, and crave stability, being a nomad is probably not the lifestyle for you. But for people seeking a different way of living, and who don't mind uncertainty and don't get lonely easily, it's a great way to live and experience the world!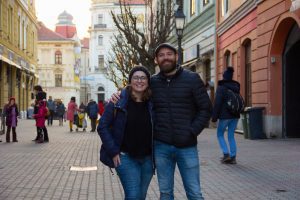 15. Where can we find you?
Perpetually on the hunt for cheap flights and cold beers, Katie Matthews has been traveling since she was 16 when she moved to Denmark in search of hygge. Picking up a Canadian husband and a Taiwanese street cat along the way, she now lives in Budapest, where she runs the travel blog wandertooth.com with her husband, Geoff, as well as making adult coloring books for travelers. You can follow her online at Facebook and Instagram.
LOOK HOW EASY IT IS TO PIN THIS!
FOMO - do you have it?  Well there is no need to Fear On Missing Out here at Explore With Erin. Sign up to receive updates directly to your in box. I won't spam you, but I do promise a whole lot of awesomeness. What are you waiting for? Join Me!