Should you be loyal to that airline whose frequent flyer miles never seem to get you very far? Or are you ready to try a better way? The price difference is astronomical, but the budget airline still makes you cringe. Finally, you consider all things and think a domestic flight cannot be that bad. You decide to take the plunge.
Now, what can you expect from flying a budget airline? How should you prepare?
Here are my top 10 travel tips for flying with a budget airline (which I conveniently wrote 30,000 feet above the ground on my budget airline flight with Tigerair).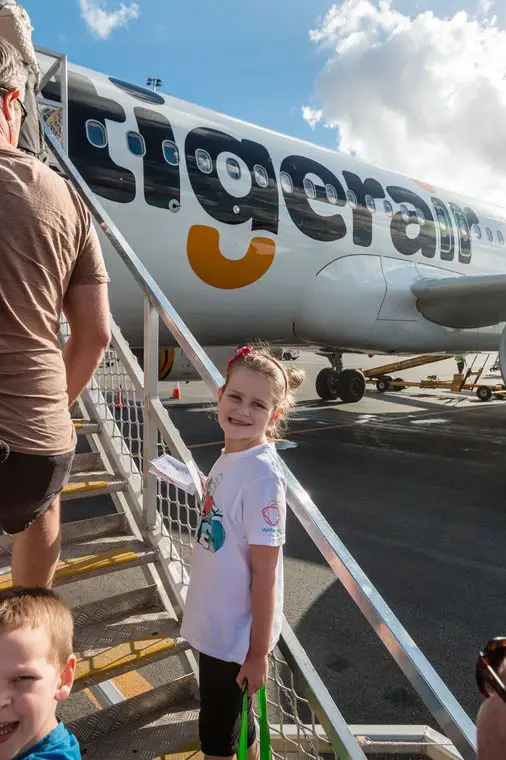 1. Watch the prices
The only thing better than a cheap flight is an even cheaper flight! My favourite flight aggregator, Skyscanner, has the ability to send you price alerts daily if you wish. All you need to do is enter your travel dates and your desired destination and it will let you know if the price goes up or down. Wait for the right moment and then seize the opportunity!
2. Catch a sale
If you are flexible you could catch a flash sale that may have you leaving within a 24-hour period. On top of subscribing to a newsletter, follow the airlines on Facebook and Twitter so you can be the first one to receive and respond to crazy bargains.
BONUS TIP: Don't let a discount slip through your fingers. Ensure you have your friends or family members passport details so you're not waiting for those during a sale.
3. Subscribe to all the newsletters
Every airline has a newsletter and if you can stand the influx of constant emails you might catch a great deal. If you know which airline you want to fly make sure you are getting their newsletters so your budget flight is as cheap as can be. During my time in the Philippines, I received an email alert about a 2-cent sale from Tigerair. The kids and I managed to fly to Asia's most beautiful island, Boracay, for just 2 cents per person!
BONUS TIP: Try signing up to newsletters using an alternative email address so it doesn't clog your inbox.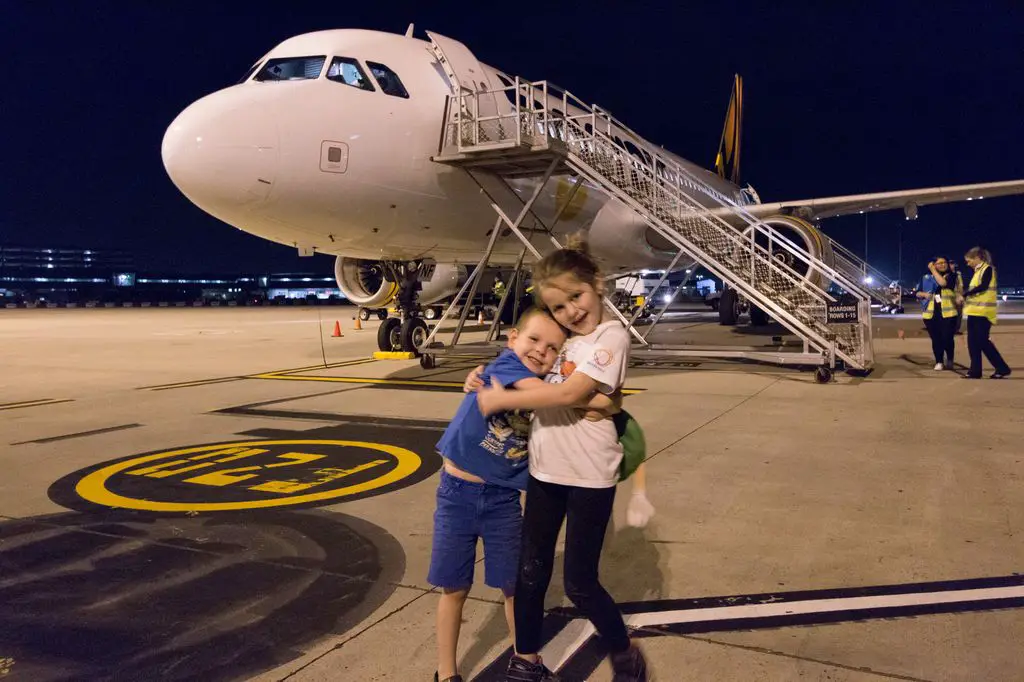 4. Budget vs the full-service
Have you ever taken the time to compare flight prices? A Qantas flight from Bali to Perth for 4 tickets was AUD$2,500! Exorbitant! With a budget airline, we flew the same route for AUD$236. Are luggage and food worth an extra 2 grand? I don't think so!
5. Carry-on is your best friend
Yes, checked luggage costs more on a budget airline. So make the most out of your carry-on. The benefit of flying with kids is the extra bags, with space they don't really need. Back in 2015, Tigerair allowed up to 2 bags per person with a total weight of 10kgs (this has since changed). Back then that was 40kgs of cabin luggage!
If you only take away one tip for flying budget airlines then let this be it. Check-in only one bag (which contains your liquids, razor or other items you are not allowed to put in your carry-on luggage) and then fly with carry-on bags for free. This can make a huge saving compared to checking in 2 or 3 extra bags.
6. Combined luggage weight
Going overweight with your bags is so stressful. So you can imagine my absolute relief when our Tigerair flight from Perth to Melbourne, Australia we found out they offered a combined weight. So the 4 bags at 15kgs each actually gave me 60kgs. During check-in, the staff didn't mind one bag being 21kgs while the others were less than 12kg. Just check the fine print on your airline's website to see if they offer combined luggage weights.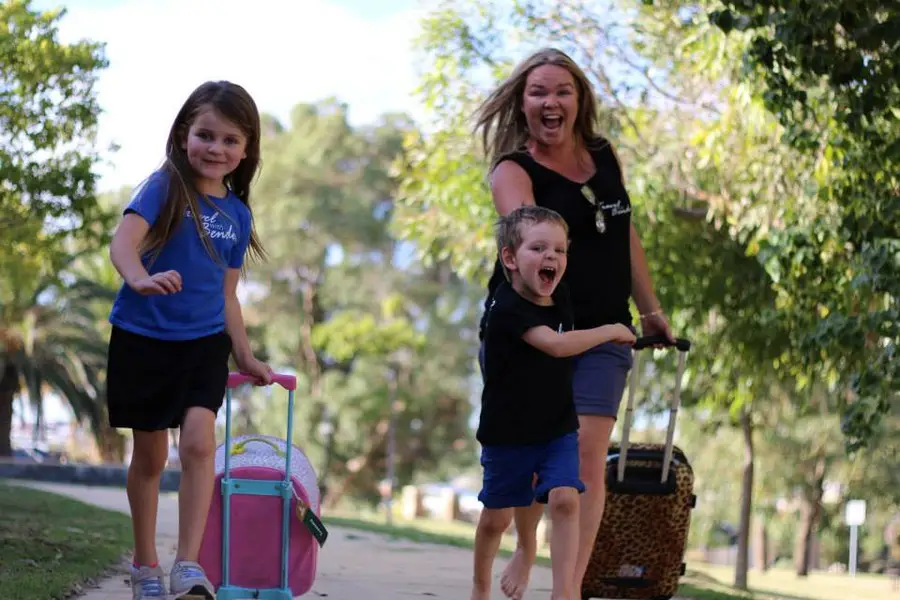 7. Why are you choosing seats?
Never have, never will. It costs so much money for the privilege to select a seat. Forget it! Most airlines will sit a family together, especially if you have younger children. Remember it never hurts to ask.
8. Feeling peckish?
Bring your own food. So budget airlines make you buy food and on Tigerair a bottle of water was $4, while a pie and sausage roll cost $9. I rarely pay for food on a flight.  The times I have I get this. A nearly $9 squished sandwich on Jetstar.
Now I bring my own. However, don't be surprised by local restrictions or the lack of them. For example, domestic flights within Australia allow you to bring water on the plane. Tigerair allows passengers to bring their own food on board, while Air Asia does not, so check ahead of time on your airline's website for any restrictions.
BONUS TIP: Airlines may sell bottled water, but they also have tap water. Don't pay for your water.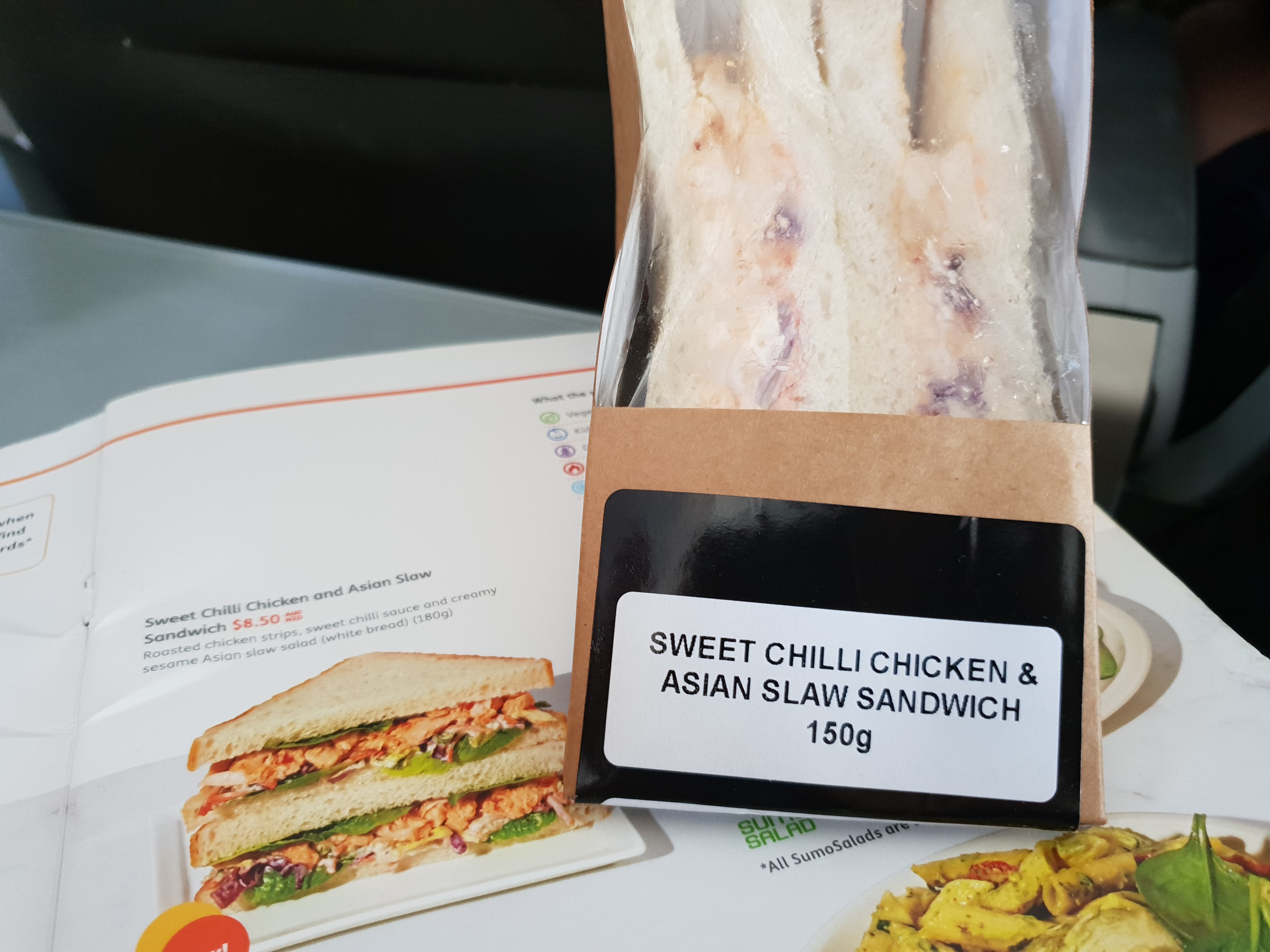 9. What to do on the plane
There is a lot of complaints about budget airlines lack of entertainment. But we rarely use airline entertainment even when itis available. The kids and I prefer taking our own tablets and laptops for work or movies. Before each new flight, I upload a selection of videos to all devices to keep everyone happy and occupied. Of course, there's also the old school methods, bring a book, write a journal, listen to music on your smartphone.
10. Kids Don't Care
Will your young kids know or even care about the extra money you spent on a full-service flight? My kids have never told me they prefer one flight over another. In fact, their biggest flight highlight was on a recent Tigerair flight where they got to see the inside of the cockpit and meet the pilots.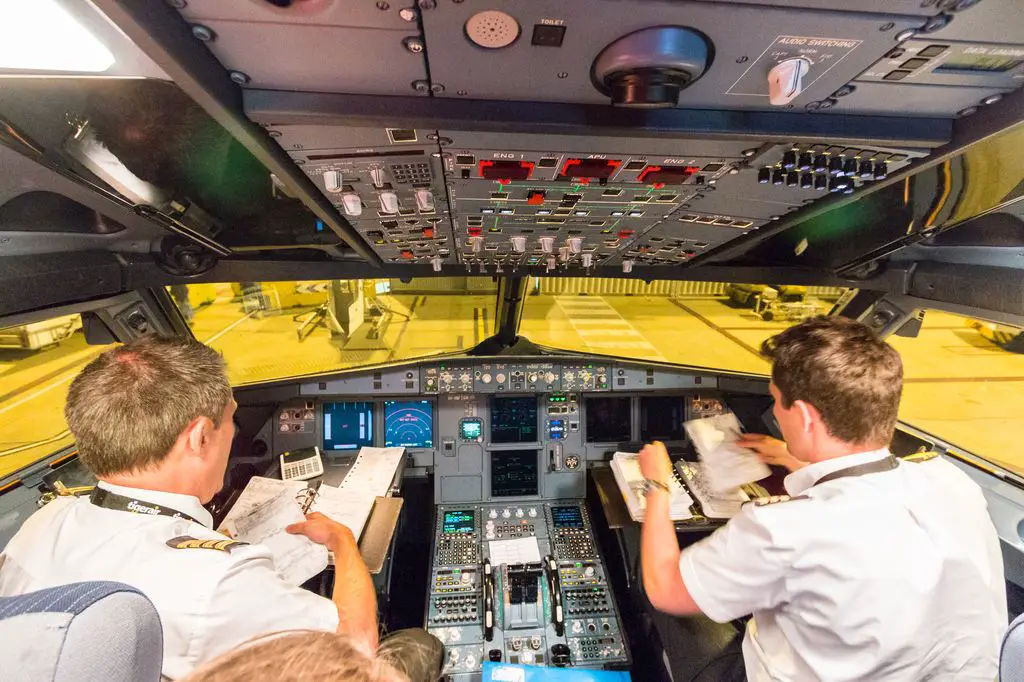 What is your best travel tip for a budget airline? Tell me below.
LOOK HOW EASY IT IS TO PIN THIS!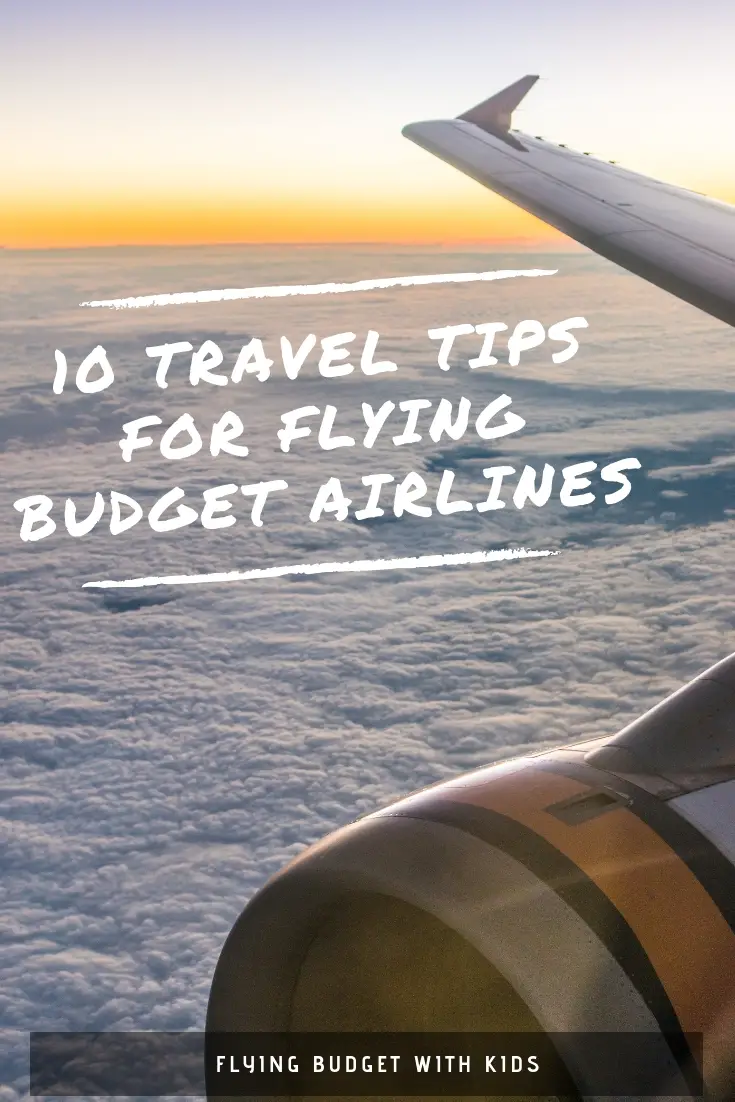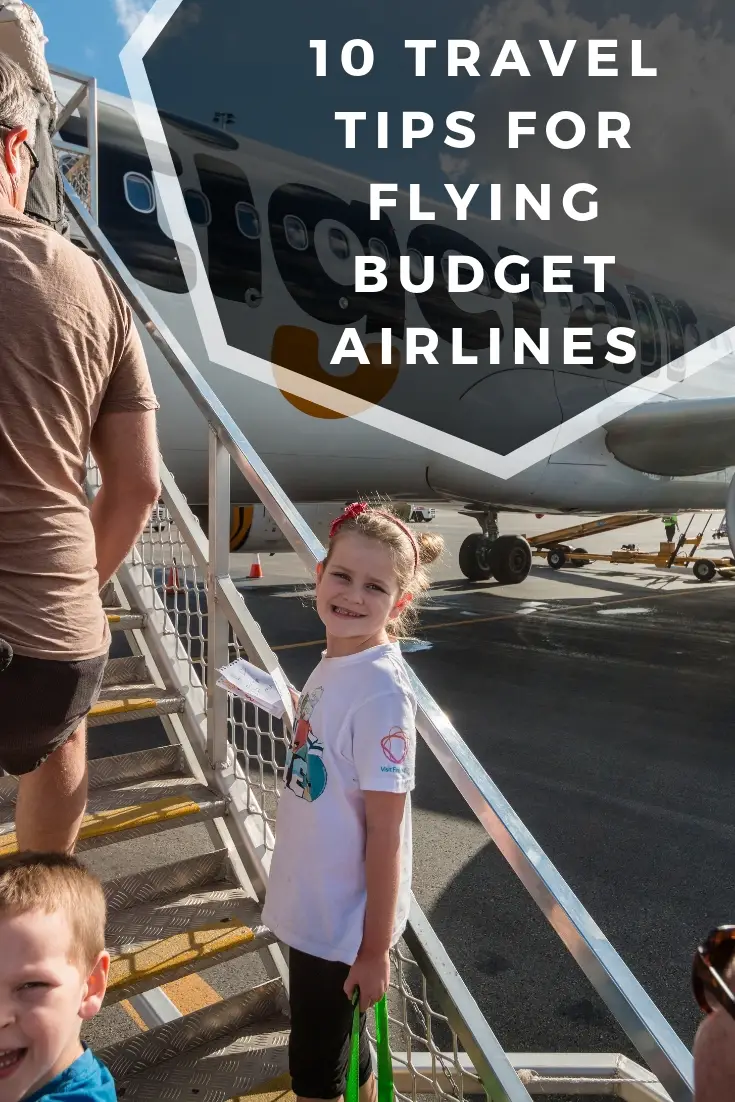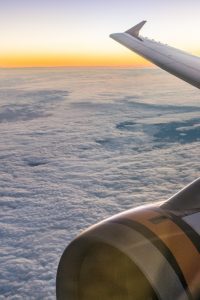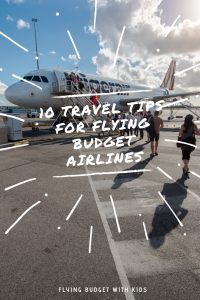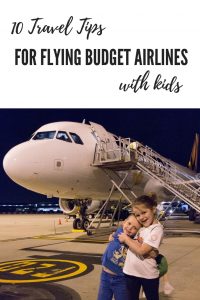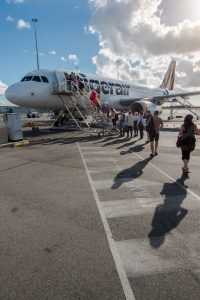 FOMO - do you have it?  Well there is no need to Fear On Missing Out here at Explore With Erin. Sign up to receive updates directly to your in box. I won't spam you, but I do promise a whole lot of awesomeness. What are you waiting for? Join Me!